Congratulations everyone, we've survived the strange year of 2018 long enough to make it to Halloween. Through the flurry of memes, movies, politics and break-ups, the world presents to you more costume options than you can possibly sift through before the big day/weekend/weekends.
Read on for the top eighteen costumes for the insane year of 2018.
1. King T'Challa, The Black Panther
The world might as well chant "Wakonda forever" by the way The Black Panther took the box office and Internet by storm. You can make this as easy a black outfit and cat ears or going for the whole package with a black morph suit. Go the extra mile by learning some fancy-pants martial arts worthy of the real King T'Challa.
2. Ariana Grande/ Pete Davidson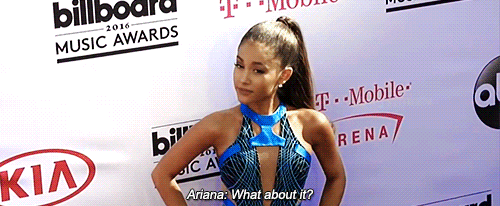 I would ask if it's too soon, but no one really needs to have personal investment in a celebrity break-up, so here we go! "Go as Ariana Grande and Pete Davidson and avoid each other all night," University of Iowa junior Kailee O'Reilly said. Dress up with Ariana's signature ponytail/makeup and Pete's bleached hair/big d*ck energy, and have at it. Better yet, you can create an entirely over-the-top confrontation at the party if the mood sets you right. After all, Halloween gives you time to be someone else entirely.
3. Queen, Bohemian Rhapsody
If you feel like losing your mind about the up-and-coming depiction of Freddie Mercury's life as much as I do (because we love a good queen), then let loose with all the craziness that the band Queen can behold. Ask three of your friends who you know want to look as wild as you, and pick out the best sequins, sparkles and uncomfortably tight v-neck morph suits that you can. You will rock that Halloween party, and champion that best-dressed competition. I have more puns, but I think that another one would just… bite the dust.
4. Kylie Jenner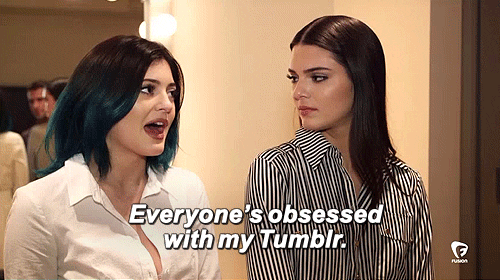 Whose face feels more recognizable from 2018 than that of the born-into-wealth billionaire? "You could definitely do Kylie Jenner, buy some padded leggings or one of her lip kits," University of Iowa senior Eunice Assem said. You get to go crazy on the eyebrows, eyeliner or lipstick depending on which hashtag look of hers you want to do. For added humor, print out a copy of the article claiming the already-famous daughter of a one percent citizen made all her money on her own terms.
5. The Squad from New Girl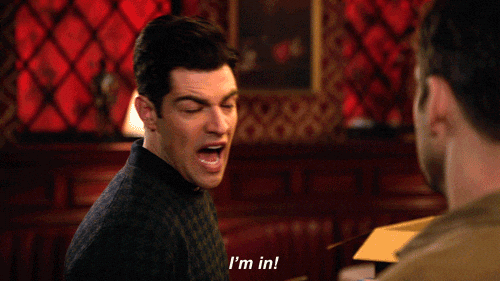 Who's that squad (who's that squad), it's: best-dressed! "My friends and I are going as all the cast from New Girl, because there's a lot of different and fun characters in the show," University of Iowa junior Jessica Peña said. If you've seen the show yourself, you know the immense accuracy behind this. Coerce one of your friends to get bangs and choose from any of the characters you want: Winston's cat or Nick's random old friend he meets in the park, Coach who pops up later in the show and so on. The choices are both stupendous and endless.
6. Ocean's 8 Squad
Oh, hell yes, we love some good girl power. Think spies/heist/bad b*tches revamped with this remake of an old (and testosterone-filled) classic. The movie cover itself seems easiest to create, so just go to Ragstock or Goodwill with your seven closest gal pals to pick up a few trench coats and variants of black outfits. The photos will turn out amazing, trust me.
7. Women, Handmaid's Tale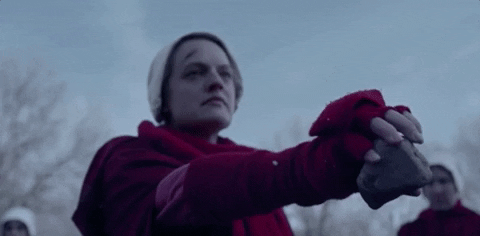 Dress up as something a little too close to our current political situation for comfort and laugh in a panicked way. "Handmaid's Tale would be really popular and easy to create," University of Iowa senior Lilly Boenker said. Just grab your closest red robe and hit the town for something both warm for weather and politically enticing in conversation.
8. Game of Thrones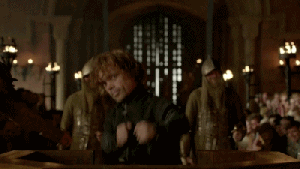 Halloween approaches and with that in mind, you can have a flaming arrangement of characters to dress as. Choose Daenarys with her beautiful dragons, or Jon Snow with his flow or even little Arya Stark all grown up into an assassin (sorry, but it's too late in the game to not have some spoilers). You don't even have to limit yourself to characters still alive in the show, mostly because that would make the list to choose from a lot slimmer than we would all like. RIP.
9. A Vine Reference
Feel free to disagree with this, but it doesn't matter that it ended years ago: Vine never dies. It has died a legend, and now lives on in the minds of young people and several YouTube compilations. "I'm going as the kid who screams at another kid because it's funny and he even wears a bathrobe, so I'll stay warm," University of Iowa freshman Tiffany Githens-Galeazzi said. I hope your mind jumped to this beautiful creation as immediately as mine did.
10. The Incredibles Family
How could we thrive without the cinematic artistry that The Incredibles 2 brought us in 2018? You can add as many or as little to this costume group, ranging from just Mr. and Mrs. Incredible to the family to even the wild assortment of new superheroes the sequel presents. For added fun, put on some red sunglasses and use it as an excuse to go insane at the function.
11. The Moth and Light Meme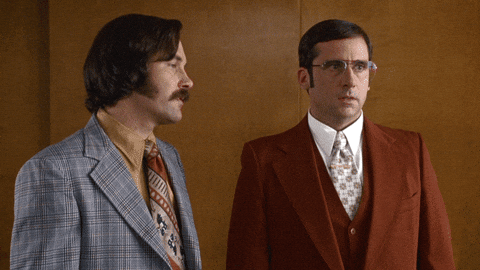 Yes, you knew some timely meme would make its way onto this list, and it even fulfills a couple's costume for you and the "light" of your life, am I right? "The Moth and Light meme is pretty funny. I feel like a lot of people are going to do that," University of Iowa senior EJ Wood said. You can go as little or as big as you want with this one too, from having shirts with the words "moth" and "lamp" to going full throttle and getting wings and a massive LED. God, I love Halloween.
12. Donald Trump or the Trump Family
Listen, people, you knew Trump had to make the list at some point. With so much hatred directed at him, the ways to mock him have no end in sight. "Of course, Trump or the Trump family is pretty easy to recreate," Boenker said. Get your favorite (or least favorite) piece of light fabric for his hair, coat your face in Cheeto dust and stuff your hands in your sleeves for that perfect impression of the tiny-handed man himself.
13. "College Debt" T-Shirt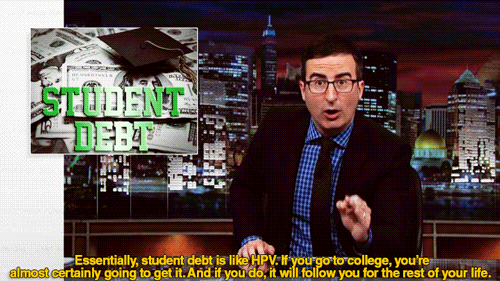 This particular costume serves the purpose of both the constant classic and the pressed for time/money costume party. "A white shirt that just says college debt on it. Very scary," Wood said. Nothing feels quite as timely as the ever-present and ever–spooky college debt question mark that fills our everyday college life.
14. Beyoncè and Jay-Z, The Carters
Alright, just because I'm still Team Lemonade (i.e. leaving Jay-Z) Beyoncè doesn't mean I can't recognize a ridiculously iconic music video as well as an iconic ensemble. Get on those matching pastel pink and green suits, a gold chain and some diamonds and watch the compliments pour in. This ensemble can portray the perfect couples' costume for you and your loved one, as long as you stay true to each other and don't try to fight their sister in an elevator.
15. Yodel Kid in Target
Oh yes, oh yes, this boy lives on as well. "I'm going as the yodel kid from Target. A lot of people understand it, and it's funny," University of Iowa sophomore Bailey Fitzgibbon said. Not only can you easily attain this costume via cowboy hat and blue jeans, but you can easily set the records straight for any misconceptions: no, you have not dressed as someone from Toy Story or the Wild, Wild West. No, your power extends through the Internet. Burst into yodeling song and let those naysayers stand back in awe.
16. Iron Man, Infinity War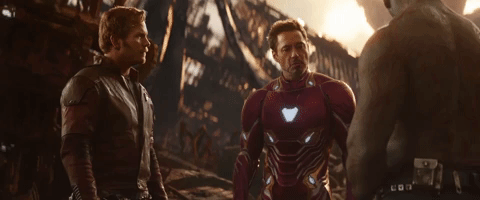 Okay, I know I may have mocked people for the celebrity break-up, but I must say this one still hurts. "Any Marvel character because of Infinity War coming out. It'd be funny to get something like a morph suit of Iron Man," University of Iowa freshman Maddie Clark said. If you want to twist the knife a little further, you can dress up as an entire squad of Marvel characters, have your designated Thanos snap their fingers and ask a few *cough*specific characters*cough* leave the party at the exact same time.
17. The Gang from Stranger Things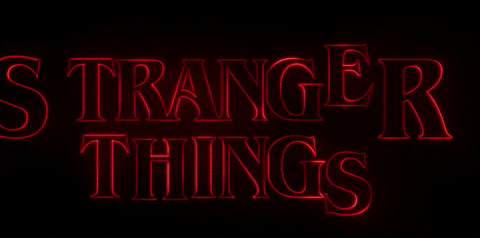 Just because the new season doesn't come out for another year doesn't mean you can't party like it's the Upside Down. "The 'Stranger Things' peeps are a perfect squad costume," Boenker said. You also have the added benefit of deciding which era of Eleven y'all should dress as, depending on the length of your friend's hair.
18. A Tide Pod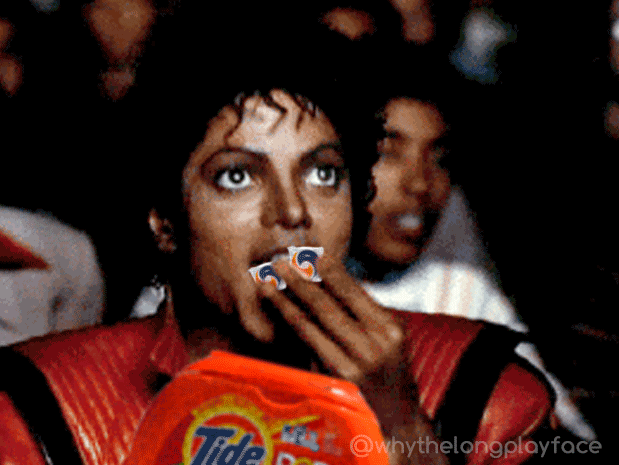 Well. I wish this wasn't the case, but the "Tide Pod Challenge" threw the entire Internet into a frenzy as the world's strangest "forbidden snack" made mainstream youths try eating a pod of thin plastic and cleaning chemical. You can make this a solo or a couples' costume, depending on how creative you want to get with this; you take the purple half, and they the orange. Maybe one of you can even have the entire Tide Pod costume, while your SO dresses as "person who thinks eating a piece of toxic laundry detergent is a swell idea." Happy Halloween.