Depending on how prepared you feel for your first year at UC Berkeley, our mascot could look like a growling monster or a friendly, huggable teddy. Take the fear out of freshmen year, and feel like you won the California gold rather than wallowing in the Berkeley blues. You might feel confident and ready to take on the challenge of attending UC Berkeley and joining the Bear family, but before you pack your backpack and run to your first lecture of the day, make sure you come well prepared for your first year at CAL.
Don't miss out on getting a head start with these tips for UC Berkeley freshmen.
1. Friendly Bear Competition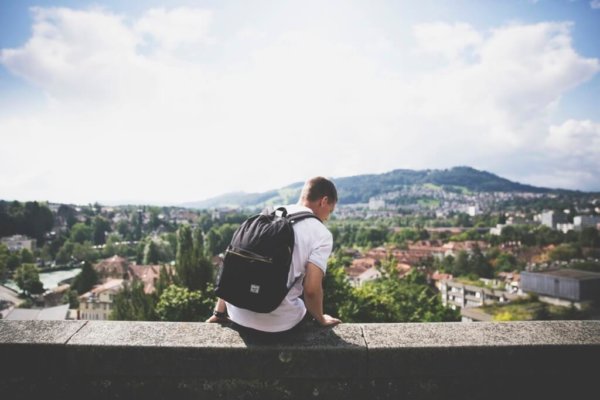 Before coming to CAL, you've gotten perfect grades, have stood at the top of your class and have gotten praised by everyone around you for your intelligence. Now imagine competing against 50 students just like you. You step into lecture ready to conquer the classroom, then it dawns on you: You no longer hold the title of first place anymore. In the beginning, it can feel quite devastating. Still, don't beat yourself up about it. "All I can do is do my best, and that's good enough for me. It gives me peace of mind knowing that I at least put in the effort," UC Berkeley senior Joy Cancryn said. Sure, that person sitting next to you may look or sound smarter. However, don't sell yourself short. Your acceptance letter stands as an example that you will succeed even in an environment filled with ambitious students.
2. Check Out Booths Lined Up On Sproul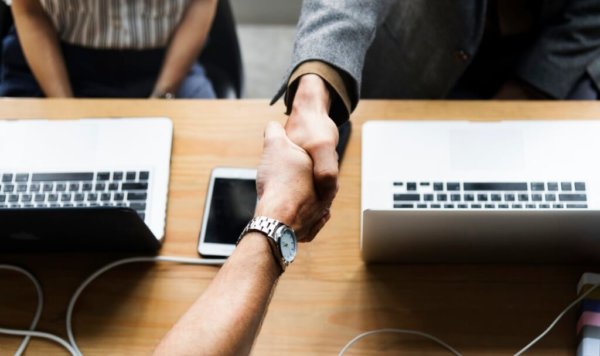 You lay in bed wearing sweatpants with take-out boxes all around you on a Saturday night. You can hear the sound of laughter outside your window as you click on the next episode of that new Netflix show you started. You have your phone on the loudest volume, but no one calls you to come out. Sometimes that might sound like a great way to pass your Saturday night. However, get yourself some friends that will drag you out every once in a while and remind you that fresh air does exist. Joining clubs and organizations not only helps you with building connections for future employment, but also helps you easily meet potential friends. "My first semester here I didn't do that, and as a result, I didn't get to do a lot except school work," UC Berkeley sophomore Brian Briones said. During the beginning of the semester, club members try desperately to recruit anyone who wants to join. Try walking down Sproul and collecting club flyers that might spark your interest.
3. Study hard at Berkeley's 24-Hour Underground Moffit Library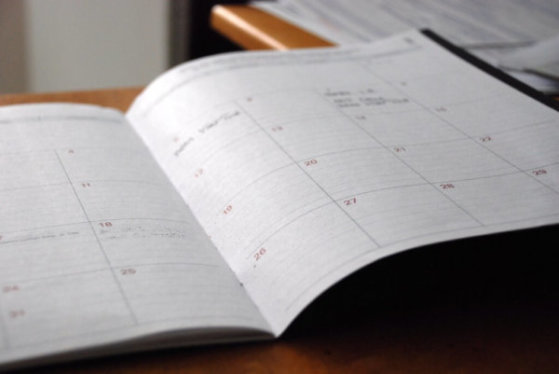 Scrolling Instagram for a few extra minutes sounds tempting, but put the phone away. Try to get your assignments done as soon as possible. If you don't, the assignments will start piling up and you will have difficulty catching up. On campus, you will discover that many students carry planners since they keep you organized and on track once the semester starts to get busy. "I try to stay on top of my assignments and get it done ahead of time so that I'm not stressing out about it later," UC Berkeley senior Alexandrea O'Neill said. "It also gives me the opportunity to do a better job." You might find breaking the habit of procrastination challenging. However, if you can discipline yourself before coming to Berkeley, then you will reap the benefits.
4. Thank God for Berkeley Time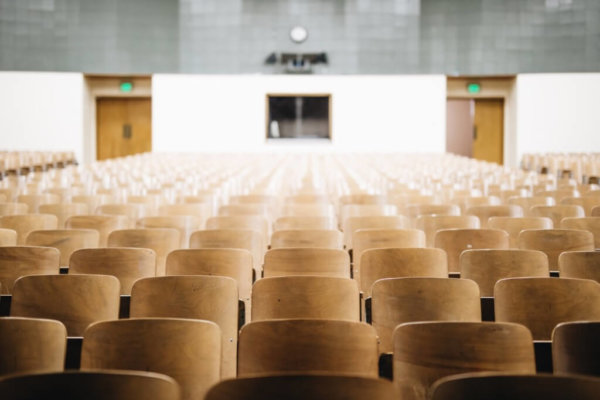 Items crash around you as you hurry to get ready for your first class of the day. You take one look back at the bowl of soggy uneaten cereal before bolting out of your dorm, barely making it on time to your 9 a.m. class. You swipe the bead of sweat off of your forehead and open the door only to discover an empty class. You check your schedule. Lecture should have started right about now, so why hasn't anyone walked in? You sit in your desk reminiscing about the taste of your breakfast as you wait in confusion. Little by little, students start pouring in. At 9:10 a.m. the professor finally begins to lecture. At UC Berkeley, when a professor says, "We will be starting at Berkeley Time," they mean 10 minutes after the expected time. Many of UC Berkeley's classes end and start around the same time, so this gives students time to travel across campus and not end up late to their next class. It also gives you more time to finish your cereal in the morning.
5. Plan Smart Like An Oski Bear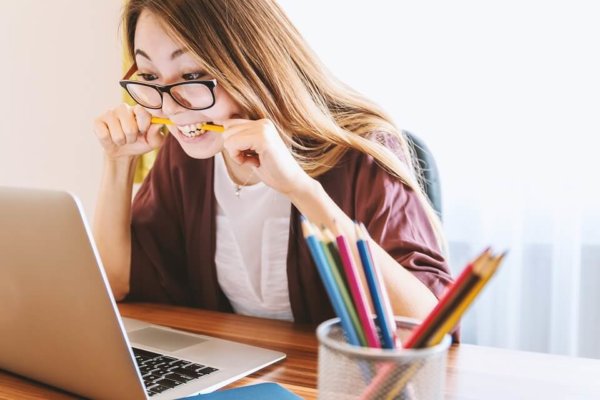 Before you plan on signing up for all the clubs that caught your interest and applying for that job at the pizza shop down the street, figure out if you can handle the workload. At the start of the semester, everything feels manageable. You keep yourself busy while also staying involved with school. Then after the semester picks up, you find your schedule filling up with due dates, exams, club meetings, work and no time to yourself. I know that Berkeley provides plenty of opportunities, and you just can't wait to get a taste of everything it has to offer, but don't bite off more than you can chew. Start off small in order to see if you can handle more. Consider your first semester a chance to test the waters and see how will you do. After that, you can decide whether or not to take a bigger bite.
6. Make Ratemyprofessor.com Your Best Friend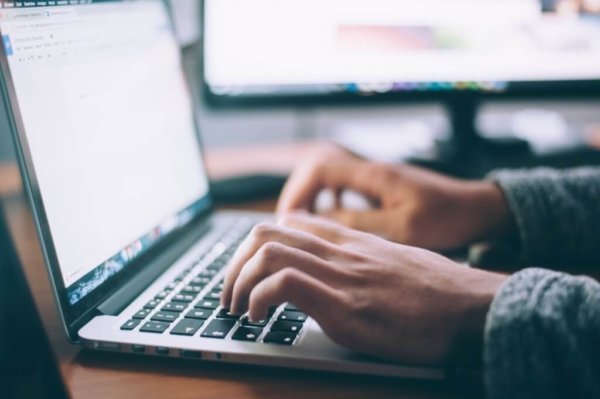 The time to finally put your FBI skills to the test has finally come. Time to research your professors. When the classes begin, you don't want to get stuck with Professor GPA-Killer. Make sure to read the reviews ahead of time on RateMyProfessor.com, and see if you can afford to handle the heavy course load or not.
If you accidentally signed up for a difficult class, don't feel scared to drop it. Many people do it, and many people also take on the challenge. It all depends on your other classes and which ones might seem more crucial. UC Berkeley does hire some of the best professors, but not all of them have a five star rating. When researching, pay attention to what people say about the professor as a person. You can manage the coursework, but if the professor seems unbearable, then good luck.
7. Take A Deep Breadth, It'll Pass Before You Know It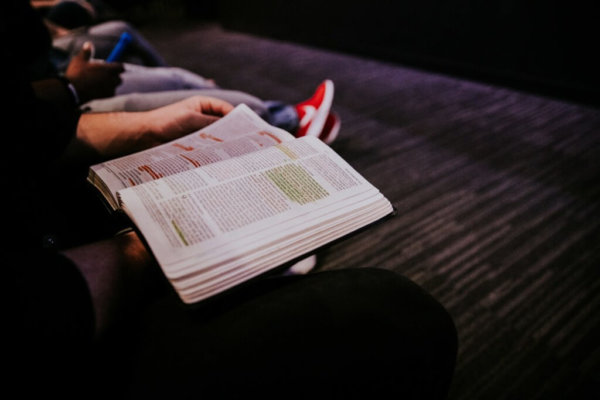 Whether you get your Breadth requirements out of the way as soon as possible or expand it over the next couple of years, taking classes you find interesting will help you do better. The Breadth courses can seem a little harder than some upper division courses, mainly because they feel more centered around grades. Finding classes you might like will make it more enjoyable. "I always try to find courses that, if it didn't relate directly to my major, at least it would pertain to my life," UC Berkeley senior Robert Brown said. Have fun with your requirements and don't find yourself stuck with a class you dread.
8. Partying On The South Side of Berkeley Before The Big Game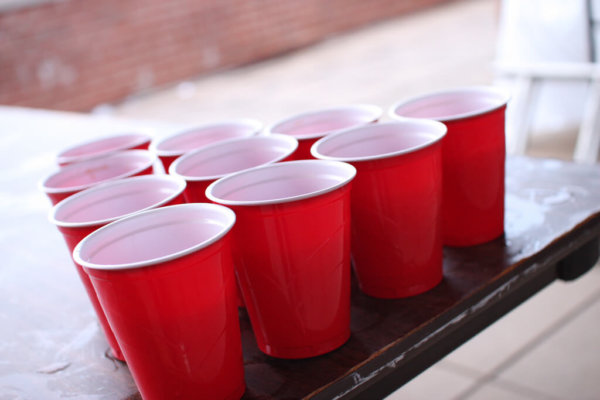 If you come to UC Berkeley thinking you will party hard like UC Santa Barbara or San Diego State University, you might feel disappointed. CAL doesn't have the best party scene, but you'll still find parties everywhere during the first few weeks of the semester. Just make sure you trust at least one person there. "Recognize if they are your true friends, because otherwise you will get stranded at a party and have to be transported," UC Berkeley sophomore Wade Mayoraga said. "That didn't happen to me or anything like that, but find real friends who will bring you home." Have fun, but don't make the RA babysit you. UC Berkeley students also never fall short on their assignments. Even if they have a red Solo cup in their hands, you can bet that assignment will get turned in on time.
9. CAL Zero Waste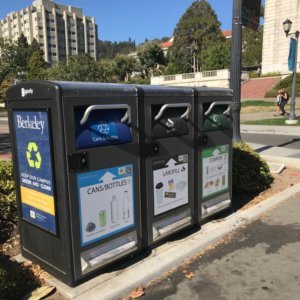 As you stand in front of three bins clutching on to your piece of trash, you wonder where it goes. Does it go in the mixed paper, cans and bottles or in the food waste bin? Berkeley places a big emphasis on waste minimization. They aim to have a sustainability rate of about 100 percent by the year 2020. In order to achieve that goal, you will find these groups of bins everywhere—on campus, on the street, in your dorms and even inside your room. These bins will haunt you at every corner. Don't get caught littering and make sure to throw away your trash in the correct bin.
10. Use Your Free Bus Pass To Explore The Bay Area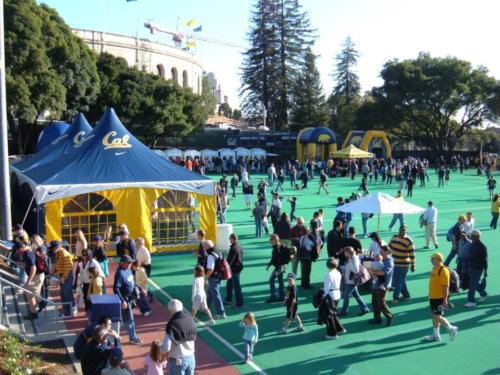 You finally made it to Berkeley. Don't forget to take a break every once in a while, take some time to go out and make memories. Go to the football games, travel to the top of Campanile, take the BART to SF with your friends or visit the botanical garden. "Embrace every moment that is sent to you, because all of it is for a reason and to prepare yourself for something else," Berkeley sophomore Nique Salapare said. "I would not be as happy as I am today if I had not had to experience everything I went through in freshman year." You only have a few years here and that time will pass by you quickly. Before you know it, you will hold your diploma in your grasp, so live it up.