Need a break from your week-long study sesh but your 21st hasn't rolled around yet? Forget the generic Friday night happy hour at El Patron and skip the fake IDs and bad hangover. Opt for a more original way to spend your time instead. Students might know Florida State University for its party scene, but it also features other cool activities and fun places.
These 10 things to do under 21 at FSU will keep you lit and keep you from going broke.
1. Put your best foot forward in Swing Dancing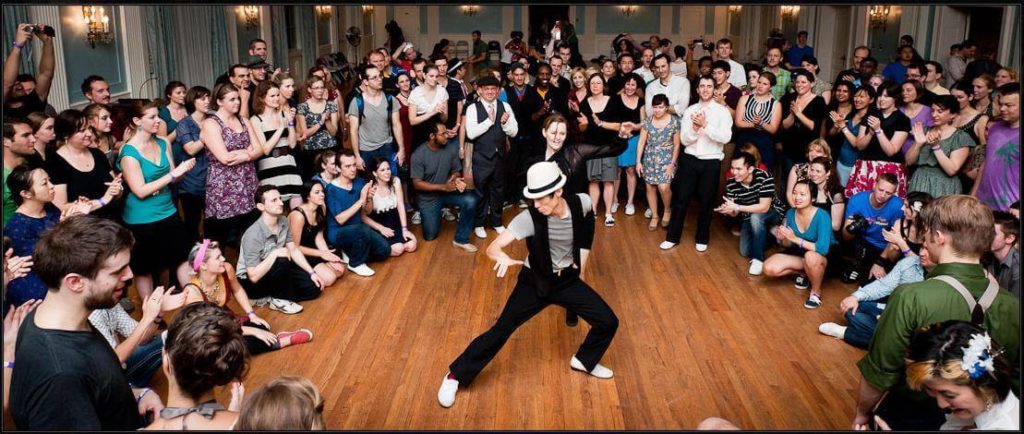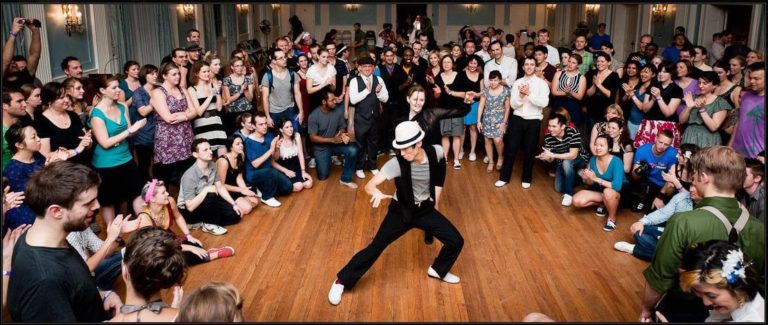 Tired of whipping and twerking all over the dance floor? Try out a night of choreographed dancing at a swing dancing class. "It's so much fun. It's a really unique thing to do on a Friday night. Everyone is so welcoming, even if you have no clue what you're doing. They teach you how to do the steps so you can dance with everyone else," said freshman Abby Galiardo. The fun and free classes can be found on-campus. Follow Housewright Music Building. Plus, unique skills make jaws drop. After a few Friday nights swing dancing, who knows what you'll whip out on Recess' dance floor.
2. Catch a sporting event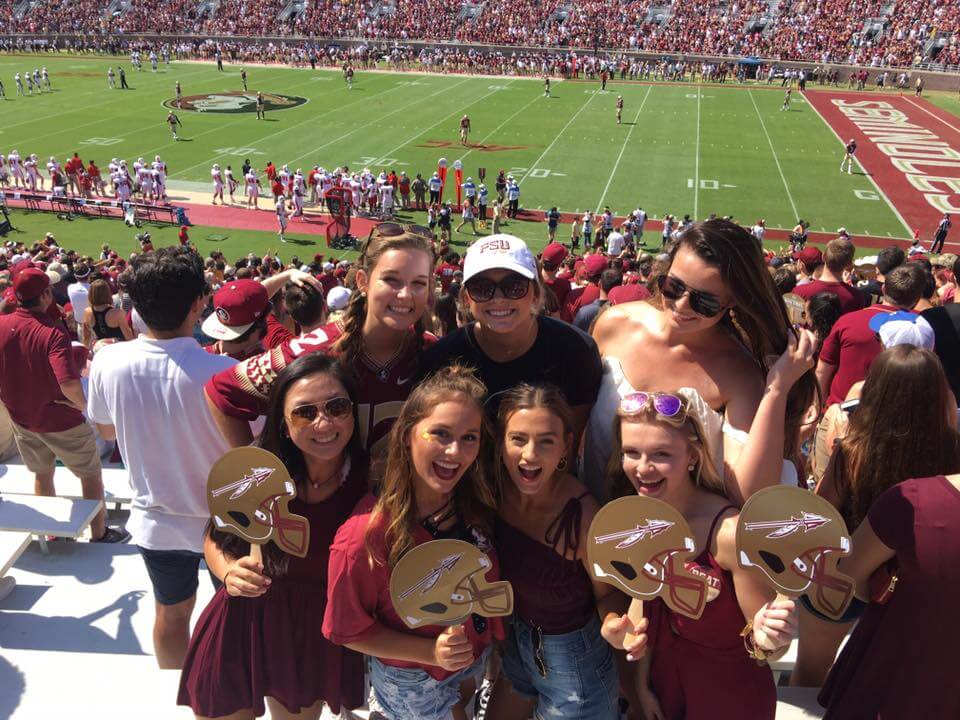 Sports fans know FSU for the D1 sports programs. If you didn't come here for Greek Life then the athletics drew you in—and the top-notch education, of course. Better yet, FSU sporting events don't take a cent out of your pocket. "FSU has the greatest sports. Whether it's football on the weekends or basketball and baseball on the weekdays you'll always find the most exciting energy and fans at FSU games. I've made some of my favorite memories at sports games and can't wait to continue to make more," said freshman Kristin Chase. You'll forget about your under 21 woes showing off your school spirit at Doak.
3. Picnic at Cascades Park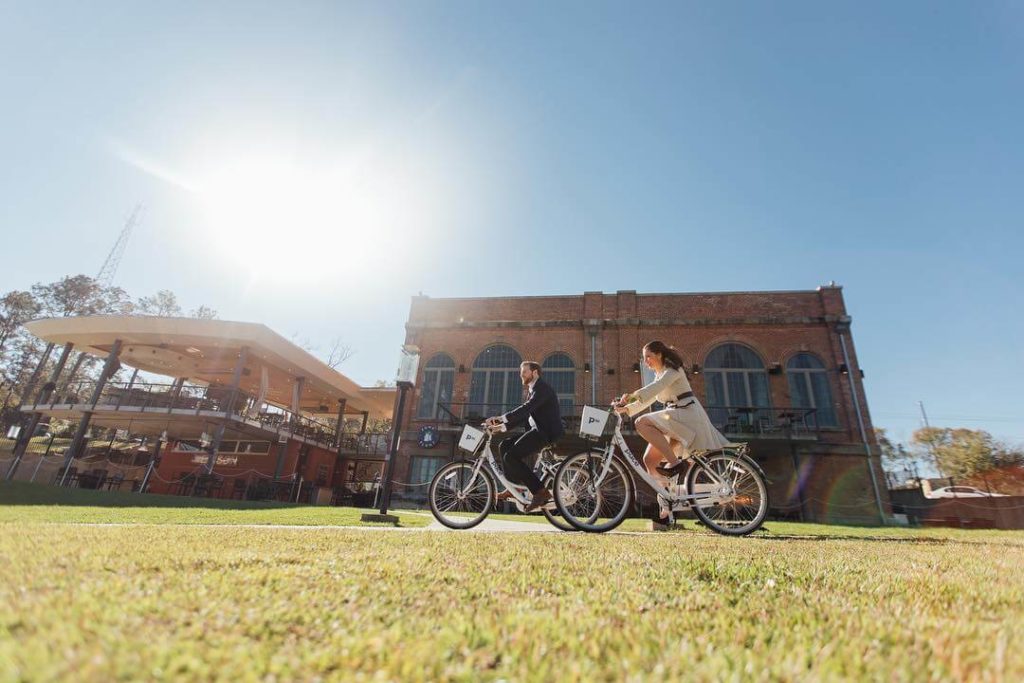 Struggling to remember what fresh air feels like with your packed schedule? Step out of your dark dorm and check out Tallahassee's prettiest views at Cascades Park. This historic park on the outskirts of FSU's campus, known as the halfway point between Pensacola and St. Augustine, possesses beautiful greenery and a lake perfect for lounging. Grab your picnic blanket, round up your friends and head over to Cascades for a day in the sun. Get your caffeine fix at the coffee shop and stick around for the Boca Grande Fish Taco lunch at The Edison Restaurant bordering the park. "I love Cascades because it's just a breath of fresh air. I love that it's an open park to do whatever you want — walk, bike, have a picnic, or just sit there and enjoy the beauty, "said freshman Emily Sarnowski.
4. Roll Around Skate World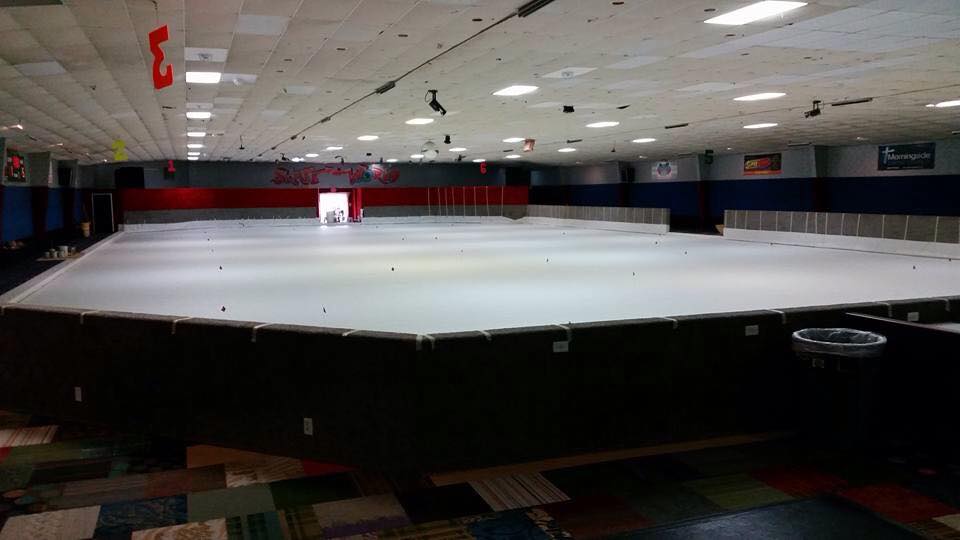 Lace up your skates and hit the rink to skate the college stress away. RIP to the elementary school days of tripping over your own skates while trying to Cha-Cha Slide at the skating rink. Ditch the nostalgia and create new memories busting your butt on the skate floor with your friends. "The first time my friends and I went roller skating it was a spontaneous decision, but it ended up being a lot of fun and good exercise. We went back with an even larger group because we had so much fun the first time," said freshman Hannah Chung. Bonus: on Monday nights skating costs only $2, which means you have some cash to spare for that Lucky Goat coffee before Tuesday's morning lecture.
5. Strike Out at Crenshaw Lanes
Try not to strike out at Crenshaw. The nearby nightclubs and bars often overshadow this bowling alley, but it always makes for a fun-filled night. You can find the infamous Crenshaw Lanes in the center of the Union. This bowling alley aggressively advertised during orientation week becomes a hidden gem in your later college years. "I love going to Crenshaw Lanes, especially on Saturday nights when they turn the black lights on. [It has a] fun atmosphere, great music and they even have multiple pool tables for while you wait," said sophomore Clayton Harley.
6. Get Caffeinated at Lucky Goat
It's a rainy Sunday and you have loads of homework to complete before the dreaded Monday morning rolls by. You want to lay in bed and binge the latest Netflix series. Well, Lucky Goat offers the ideal place to go. Take shelter in the cozy coffee shop at any of the locations around campus. "Lucky Goat has the best coffee and the employees have always been incredibly friendly. It's great for studying or catching up with friends giving everyone lots of reasons to visit. It's my go-to for any study session," said freshman Grace Moore. All the espresso in Lucky Goat's drink the Tally-Bomb will keep you awake and prepared to complete all those last-minute homework assignments.
7. Chill out at The Rez
We all need to work on that pre-Spring Break tan after a long winter inside. The Rez offers a lake and small beach just an eight-minute drive off campus. "It's a great place to go hang out with your friends on a Saturday afternoon. It's the perfect place to spend the hot Florida days," said sophomore Jake Axon. Fill your day with outdoor fun like paddle boarding, canoeing and sail boating completely free to FSU students. To top it off, the volleyball courts and grills that surround the beach make for a relaxing evening grilling and hanging out with friends. Grab your towel, some sunscreen and a couple hot dogs to throw on the barbeque to get your weekend started.
8. Pop Some Tags Thrift Shopping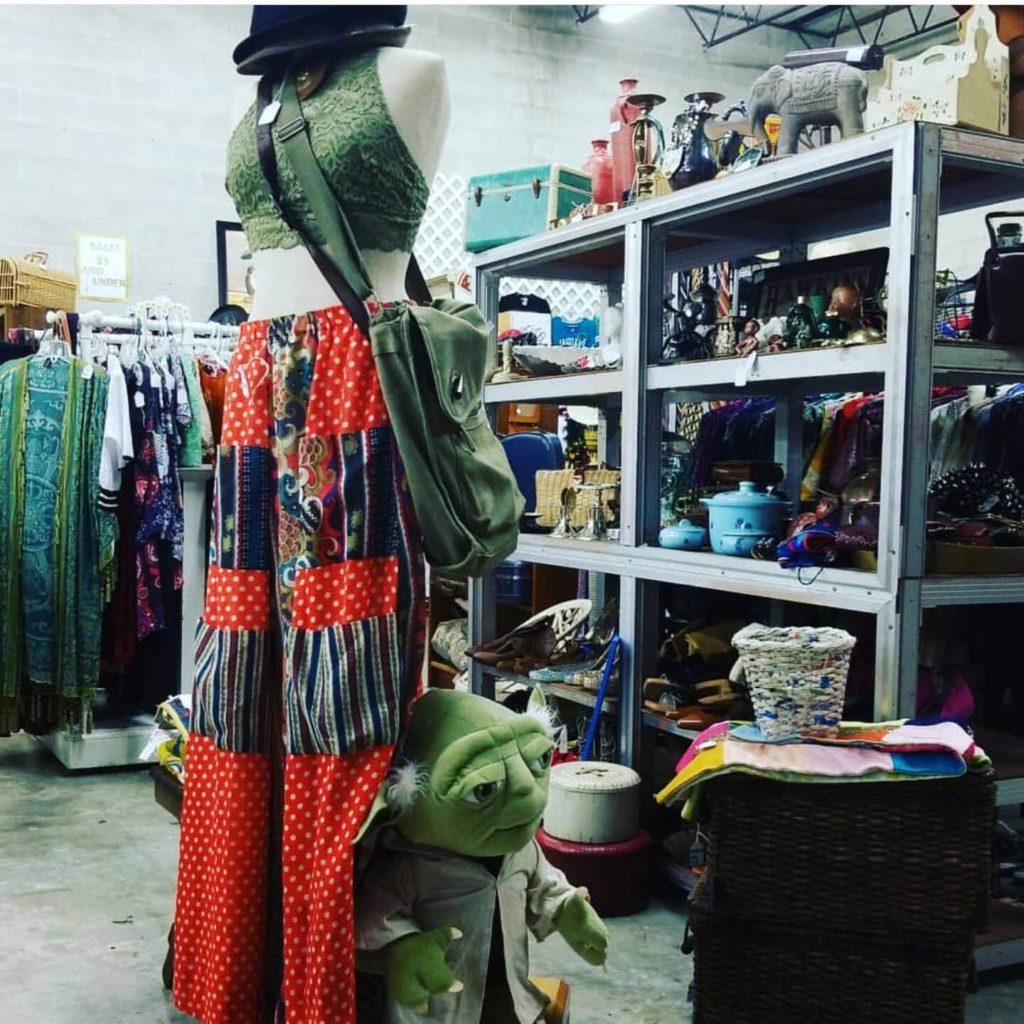 Channel your inner Macklemore at FSU's finest thrift shops. Every college student knows the struggle of wanting new clothes, but not having the cash for a fashionable lifestyle. Luckily, thrifty, urban stores litter Industrial Drive right behind College Town. Check out The Other Side Vintage and Savvy Salvage Thrift to start your summer haul off right. Don't miss an opportunity to thrift some new Levi's shorts or a lightly used Brandy Melville shirt. "You can always find such unique things in the thrift stores from stylish clothes to cute home decor. What makes thrifting in Tallahassee so fun is you never know what kind of things you're going to find, and it's such a fun thing to do with your friends on weekends," said Tallahassee Community College freshman Emma Hall.
9. Get Active with Intramurals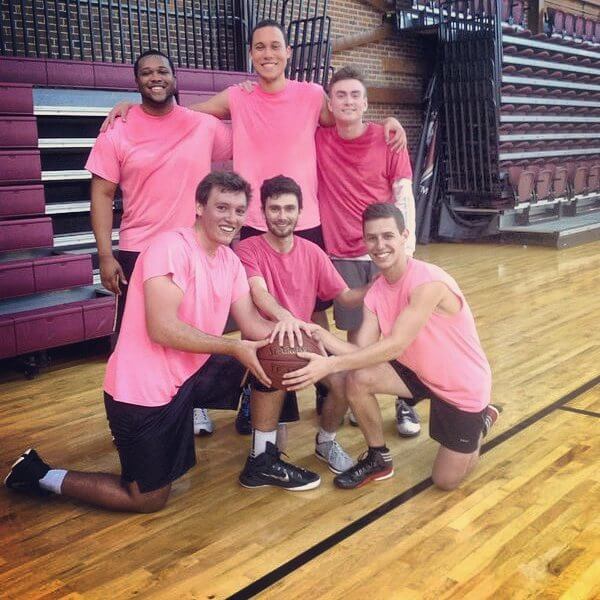 Intramurals are a chance to let the average athlete, team player or team cheerleader shine.   FSU intramurals don't require much athletic ability. Plus, in the spirit of fun (or for a little friendly competition), many sports don't require the serious commitment our D1 sports teams do. You can get involved in sports like SkyZone dodgeball which involves bouncing from trampoline to trampoline while pegging your opponents with foam balls. Or, try your hand at Battleship. Hop in a raft in the Leach pool and pour out as much water from your boat as possible before it sinks. Just hope the other teams don't play dirty by spilling their raft's water into yours. FSU intramurals cater to students wanting to make friends and learn a new sport. "The thing I love most about intramurals is you don't have to be a master of the sport, it's more about the fun experience you can share with your friends. It's a way to be active and competitive while having so much fun. And FSU has the best intramural fields and courses making the games feel super legit," sophomore Gabby Howard said.
10. Pig out at Food Truck Thursday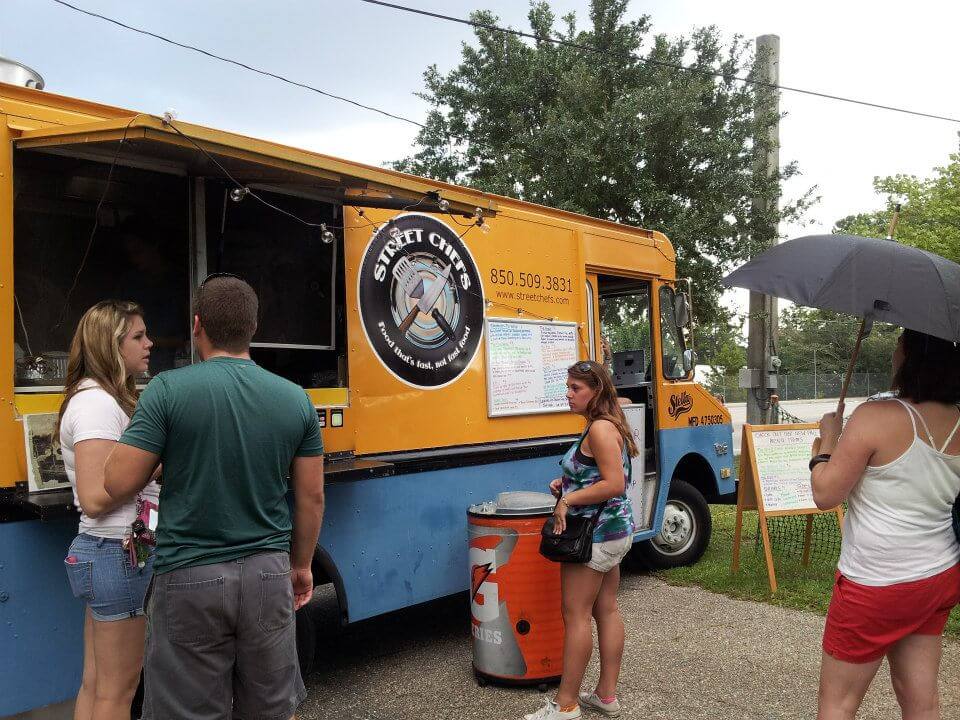 Lake Ella holds a weekly Food Truck Thursday. Foodies from all over Tallahassee come together for this yummy, family event. "My favorite part of food truck Thursday is the taco trucks. But all of the food is so yummy and it's a lot of fun. I grew up in Tallahassee so I've been going since I was a kid and it's always been the best time," said freshman Kathryn Brockett. Experience King Konch Caribbean style dinner if you want to try out something tropical. Top it off by munching on a Big Easy Snowball to before the Tally heat makes it melt. Stick around long enough and you can enjoy local bands from across Tallahassee. Forget about Standard this Thursday and head on over to the trucks to see all the food delicacies Tallahassee offers.