As college students, we all know the amount of stress midterm season brings. With the season officially coming to an end, you can get ready to say goodbye to exams and papers and hello to relaxation. Some may think to themselves, how did we already reach the middle of the semester when it literally feels like it just started yesterday? But the more important question still remains… what to do now? While anxiously waiting for your results you may want to find ways to relax and destress. Especially after all the hard work you just put into your midterms. You deserve a well-needed break with a weekend full of fun with your friends after all the hard work you just poured into your schoolwork. Need ideas?
Check out 10 Ways to Destress from Midterms for College Students Around NYC:
1. Painting Class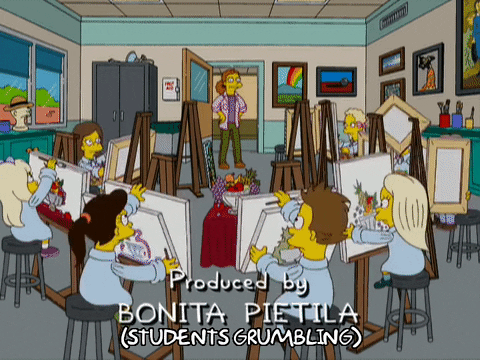 Many artists would agree that one good way to destress after a week of midterms involves taking a painting class. You can paint anything your creative heart desires. Taking a painting class allows you time to hone in on your art skills, improve what you already know, clear your mind and achieve a stress-free mindset while putting yourself in a calm and liberating space. Even if you don't consider yourself an artist, you can still immerse yourself into this form of creative expression. By taking a painting class you also get the chance to figure out what style of art you like most. You can paint anything from portraits to nature. If nature or scenery fit your style, you know what they say… "you can't spell EARTH without ART."
2. Visit an Amusement Park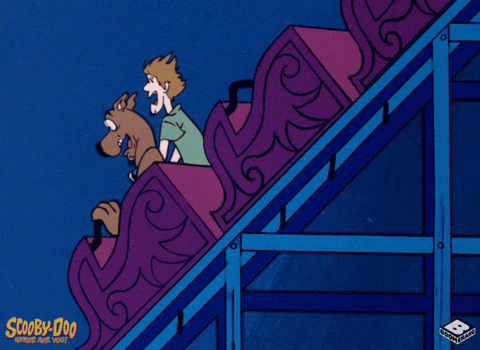 From calm paint strokes to rides that will make you scream like never before. In Six Flags Great Adventure, Fright Fest offers scary mazes filled with fear around every corner. Employees hang around the park in costumes waiting to scare people. Not to mention the Halloween themed decor everywhere, rides and limited time mazes you only get to take part in once a year.
"Fright Fest always offers something unexpected. It's an event that keeps you on your toes. By expecting the unexpected, it provides a form of distraction. It helps to get you out of your daily academic mindset forgetting all the built-up stress that comes with midterms," Northeastern University sophomore Victoria Rivera said.
The mazes only stick around once a year, but you can ride the roller coasters during most of the year. This means you can check them out in the fall or the spring. Whether it's your first or tenth time going on the rides, you still get the same rush every time.
For all the roller coaster thrill seekers, this perfect destination will get your adrenaline rushing after a week-long of fall and spring midterms. After fall midterms, true Halloween enthusiasts can enjoy the opportunity to dress up in a costume and enjoy a spooky night out with friends. In the spring, you can bathe in the warm weather as you enjoy your spring break. For anyone who loves rides and chocolate, you can also visit Hersey Park in the spring for their annual event called Springtime in the Park.
You might wonder how getting constantly scared and riding insane roller coasters will help you relax? For some just sitting and doing nothing causes boredom. Especially sitting behind a desk taking test after test during midterm week. If you personally love the feeling of adventure and doing a courageous activity, consider visiting an amusement park.
3. Visit a Museum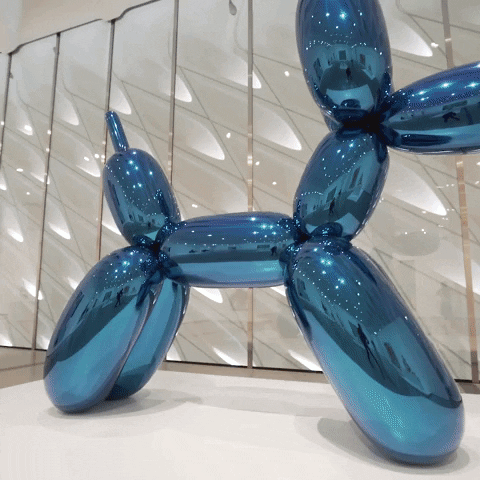 If you love to admire art, you might want to consider stopping by a museum. In New York City, you'll find many museum options to choose from. Some museums in Manhattan that specialize in art specifically include the Whitney Museum of Art, The Metropolitan Museum of Art (the MET) and The Museum of Modern Art (the MoMA).
One museum in Queens that doesn't pertain to art but media—the Museum of Moving Image. This great museum destination fits perfectly for students in particular that major in anything related to communication arts or television and film.
"The museum of moving image is full of various exhibits relating to the field of media and its history. A lot of the exhibits are interactive with various activities that can help bring out the inner child in you. You'll be laughing with friends and completely forget about the stress of school for a moment," St. John's University graduate Brian Borgersen said.
The Museum of Moving Image also offers a discounted admission price for college students. As you learn about the past, you can start to feel relaxed and uplifted.
4. Go Bowling
If you consider yourself competitive then go to your local bowling alley and play a game with your friends. You'll might find playing bowling on the Nintendo Wii Sports Resort game a fun at-home alternative, but nothing compares to the real thing. You don't even need tons of athleticism or experience to play. Utilize this time to practice and learn as you go. All around, you'll find yourself de-stressed because of the fun times you'll create. For those who can't turn down a competition, the desire to win the game will get your mind off the midterm burnout. With each pin you knock down, you'll build everlasting memories with your friends.
5. Watch a Movie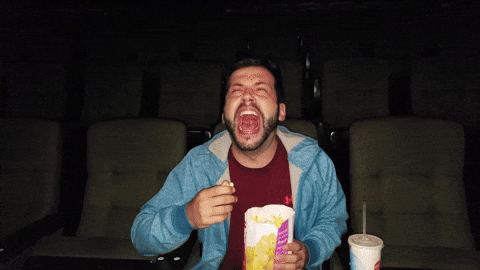 Nothing screams relaxation more than hosting a movie night. Grab some snacks and invite some friends over. Watch a nostalgic movie from your childhood, a sci-fi film classic or whatever genre you like best. Since midterms typically end in mid-late October for the fall semester, a Halloween/horror movie fits the occasion well. During the Spring semester you can watch spring or summer break themed movies to get you excited for the season ahead. For all the seniors out there, you can't pass up the opportunity to re-watch High school Musical 3: Senior Year before you graduate.
"Personally, going to the movies after a long week of midterms is my perfect way to destress. It is such a fun and relaxing way to distract yourself from all the studying and test taking you have done during the week. Being able to watch a story on the big screen is the best distraction from any worries or problems you have, its two hours to focus on something else," St. John's University senior Steven Kaht said.
If you love popcorn, the best part of watching a movie involves heating up and eating buttered popcorn. Besides the delicious taste, watching a movie without it just isn't the same.
You can watch a movie at home or for the all-around experience, go to the movie theater. While you may watch the same movie, different environments will give you different experiences. In a theater, you can't resist the movie played on the jumbo screen and the butter popcorn you receive at the concession stand. To really top it off, visit a dine-in movie theater. For NYC college students go to a local dine-in theater in the Menlo Park Mall in Edison, New Jersey. Besides the giant screen and popcorn, dine in theaters usually contain larger reclining seats. In a dine-in theater you can also order a full meal which gets delivered straight to your seat.
6. Partake in Outdoor Activities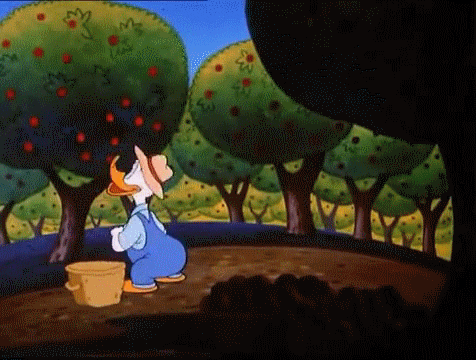 Speaking of New Jersey, another fun activity to do in the Garden State includes a staple for the season of Autumn, apple picking. Picking apples from the orchard makes for a fun time with friends. Also, the apples tend to taste better from the Orchards than the ones you buy from the grocery store. Depending on when in the fall season you attend, the orchards contain all different types of apples, from Red Delicious to Granny Smith. Two good orchards in New Jersey include Eastmont Orchards in Colts Neck and Battleview Orchards in Freehold.
While apple picking, most orchards usually also hold a section specifically for pumpkin picking. You can get pumpkins of all different shapes and sizes and bring them home as decoration. Some people find spending time in the great outdoors and getting fresh air very relaxing. Especially after a week of staying inside and writing papers. Apple Picking gives you a fun way to relax and exercise, two things you likely put off during midterms.
7. Prepare for the upcoming holidays
As midterms finally come to an end, get started decorating for the upcoming holidays. After fall midterms, decorate for Halloween. If you bought some pumpkins, you can either carve them and make Jack O' Lanterns or paint them instead. A painted pumpkin in your dorm adds the final touch of Halloween missing from your room.
If you want a fun activity to relax you after midterm week of the spring semester, then instead of painting pumpkins… paint Easter eggs. If you happen to celebrate either of these holidays. You'll combine the relaxation gained from painting with the once-a-year fun you look forward to when it comes to decorating. Plus, a great way to get in the fall or spring spirit.
8. Escape Room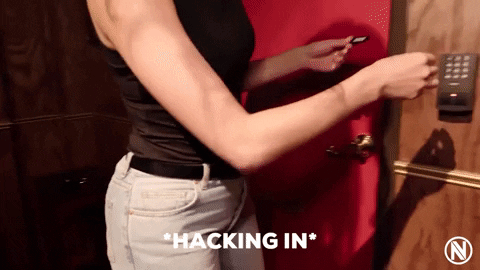 Another activity to do to reward yourself after midterm week—attempting an Escape Room. I know you might wonder how this causes someone to destress. Because of the pressure from the clock constantly ticking down till times up… you may use a lot of brain power in this activity. But unlike during your midterms, you use strategic thinking skills to solve riddles that will help you escape and beat the game, not solve the next problem on a test. An Escape Rooms aim to promote collaboration and teamwork, two very important skills when it comes to bonding as a group.
9. See a Broadway Play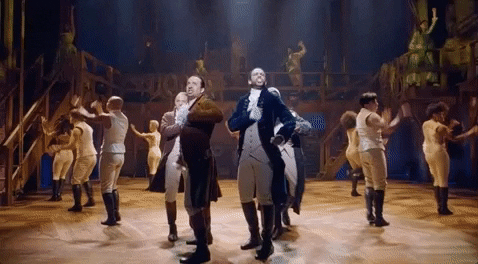 As New York City starts to reopen, so does Broadway. All my fellow thespians patiently waited for theaters to reopen because of Broadway's closure. Feeling right at home, musical-theatre enthusiasts will find watching a Broadway musical performance not only stress-relieving but moving too. Some musical theatre songs contain a catchy tune you just can't get out of your head. While in the theatre, if you already know the entire soundtrack to the musical you can sing along in your head to the songs while they perform.
"Theatre can be a great escape from all the stressors of life and the world we live in right now, especially for college students. Midterms are usually a time full of anxiety and uncertainty, so it is nice to leave all of that behind for a few hours and allow yourself to simply be entertained," St. John's University junior Maura Consedine said.
If you stay after the show, you might get your playbill signed by the different performers in the show.
You can usually find a concierge desk on college campuses. Here students can usually buy more affordable tickets for movies, theme parks, sports games and broadway plays. Find out if your university offers this. If they do, see what musicals they offer and order some tickets with your friends. No one can resist the enjoyment you get when singing along in your head to an iconic Broadway soundtrack as you watch the show.
10. Go to a Concert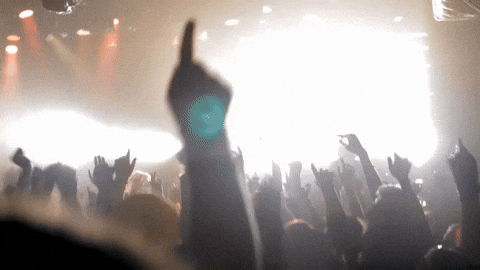 For any music aficionados, consider using this well-deserved time off after midterms to go see a concert. If your favorite band or musician is performing, then try to schedule this beforehand to purchase the tickets ahead of time. Music is often seen as a stress-reliever for people. If you personally use it as one, why not enjoy it live rather than through your headphones if given the chance? Sometimes when listening to a song live, it can sound completely different compared to the recorded studio version.
"When you're at a concert (especially of that an artist you really enjoy), you are able to suspend all stress, worries, etc. and just be in the moment. It's a great way to escape and let loose," St. John's University graduate Amanda Ferrandino said.
Looking for something last minute? Because of the city's reopening, Central Park often hosts many different concerts. Attending a concert outdoors allows for the enjoyment of the music and a chance to enjoy the beautiful Fall weather in New York City too.
Besides finals week, midterms feel like the most hectic and stressful week of the semester. Except unlike finals, there's no break afterwards. Use these 10 ways to destress from midterms around NYC to give yourself the break you need. You deserve it!