No other medium captivates viewers quite like film. Film schools across the nation prepare their students to enter the workforce, but with so many fantastic programs, how can a prospective student decide which to attend? If you feel stuck about where to enroll as a potential film major, look no further. We researched schools with unique programs, locations perfect for film fanatics, experienced professors, famous alumni, graduate success rates and university accolades. These factors can determine where you will lay the foundation for a picture-perfect career.
Grab that popcorn and enjoy the show of the top 10 universities for film majors.
10. Florida State University
Beyond a prominent tourist locale, the state of Florida welcomes prospective filmmakers to enroll in their College of Motion Picture Arts at Florida State University. Students can complete a bachelor's degree in either live production or animation. From there, they can either enter the workforce alongside 97% of their peers who snag jobs within one year of graduation or proceed to the graduate program specializing in writing or production.
When not under the supervision of an award-winning faculty, students can sharpen their skills with 24/7 access to facilities or kick back to admire classics at the free Student Life Cinema. The fact that student films get fully funded by the university, along with the coveted Torchlight Program, only elevates FSU to the next level. The Torchlight Program aims to educate and incorporate students into the industry through a variety of motion picture internships.
FSU continues to stagger expectations with a continuous climb in critical success. Florida State University stands out amongst the titans for the fact that it's a public university. Tuition will not tower over your aspirations, rendering any hope futile. Instead, the comparably affordable price tag tears down the gate that would bar any future filmmakers.
 9. Stanford University
This iconic university remains an international powerhouse of an institution. Primarily known for its strides in research, the fact that Stanford University hosts a two-year master's program for documentary filmmaking remains a largely unknown treasure. The exclusive program only accepts eight students per year. This means that this selected few truly develop an intimate connection with not just each other, but with the professors within the program. Under expert supervision, these students produce a 15 to 20-minute thesis film in their second year. Not impressive enough? These same films often go on to garner awards at acclaimed festivals like Tribeca and Sundance. Imagine your first official film rolling on a screen before an entire audience of industry professionals—that type of publicity can lead to offers from across the entertainment realm.
The 8,180-acre campus nestled in the Bay Area not only boasts a shopping center with over 140 retail stores for leisure, but the natural wonder of the campus' 800 species of flora leaves any picture lover longing to embrace the area. These locations allow for enrichment and serve as a wonderful backdrop for any production in progress. When your time at Stanford comes to an end, rest assured that you will find your desired role within the film industry.
Thanks to the class of alumni that remains close knit, one of them may witness your work and mark your merit. These fellowships tend to extend beyond personal relationships into the professional atmosphere. Among this elite class, you will find Elizabeth Lo, whose feature documentaries appeared at over 100 festivals. Lo's latest critically acclaimed film, Stray, garnered the Top Jury Prize at Hot Docs and received an abundance of praise after its feature in the 2020 Tribeca Film Festival. If you feel an unyielding yearning to pursue the demands of a documentarian, then pack your bags alongside your passion and head out to Stanford University.
8. University of Southern California
The University of Southern California rests at the arguable heart of the filmmaking industry in Los Angeles, California. Unlike some competitors, USC offers a vast array of specialties in film. From their animation program to their production program, USC provides something for every student. While most universities would simply instruct on the basic groundwork of filmmaking, USC enables students to learn various skills outside of the basic curriculum. If you've ever longed to create the next Pixar classic, take that leap and perfect your skills by engrossing yourself in the animation program.
Each School of Cinematic Arts faculty member currently works or previously worked in the media field and are decorated in accolades ranging from Oscars to the Pulitzer prize. If you aim to thrive rather than settle, who better to learn from than the masters?
A certain sense of accomplishment arises when we portray our achievements to others. Imagine the piece you labored on for endless hours screened globally on an international scale. Work completed by USC students proudly plays on screens from the Melbourne International Animation festival to The Berlin International Film Festival. The world will witness your masterpiece before their very eyes. After portraying your skills on such a magnitude, take advantage of the USC alumni produced FIRST JOBS program. FIRST JOBS aims to connect recent graduates with industry professionals searching for the next John Carpenter or Jeff Cronenweth. With programs like these and an impressive connections network to boot, USC solidifies the reason California remains the place to be for entertainment.
7. Boston University
When you think of Boston, you probably think of the Boston Tea Party or the Red Sox. However, one of the best film schools in the states calls "The Cradle of Liberty" home. Boston University offers a bachelor's program for film and television that stands apart due to the hands-on experiences acquirable if you choose to attend. The program encourages students to leave their comfort zone and embrace all the roles commonly found on a set. To fully comprehend the well-oiled machine of a film crew, you must better understand the function of each cog in the system. The university even offers a semester in L.A. for those longing to experience the epicenter of cinema. Students embrace the City of Angels, fulfilling their dreams of taking strides towards showcasing their productions. This internship style opportunity often leads to a potential position offering upon graduation.
"Boston University's film and television department offers students the best of both worlds: hands-on instruction in the craft of visual storytelling combined with a broad, robust university education that prepares you for whatever comes your way," said Chair of the Department of Film & Television at Boston University's College of Communication Paul Schneider. "To succeed, future film and television creatives need a college education that delivers that full experience. That's one reason we offer film and TV semester and summer programs in Los Angeles and Sydney – to augment the Boston campus experience."
For those who want to bask in Boston, there still remains plenty to enjoy. Fenway Park sits just blocks away along with a thriving media industry. BUTV10 embodies the ingenuity of Boston University by solidifying itself as a student-run program that cherishes hands on learning. Under the direction of focused faculty, the opportunity to hone your skills through professional program development broadens. Students across all practices collaborate with one another to develop the best student-run television program in the country.
The COM community of Boston prides itself on the bond shared. Through events like The Redstone Film Festival, the work of dedicated directors and consistent cinematographers shines through. Hosted by the university, this festival sets the stage for its graduates seeking future employment from possible scouts in attendance. Eventually, this could pave the path for future award-winning alumni comparable to Amy Geller or Tara Kavanaugh. Boston may not sound like the place to go for future Golden Globe nominees, but some of the best in the business started right here on the east coast.
6. New York Film Academy
If you can make it there, you can make it anywhere. The Big Apple constantly contests with Hollywood for the center of the entertainment sphere. However, the New York Film Academy boasts campuses across the globe. Imagine studying film during the day and exploring the City of Love at night.
With such an expansive university, the world is your film set. The self-proclaimed "most hands-on film college in the world" prides itself on the multiple disciplinaries offered in their program. Here, you can find a three-year accelerated bachelor of the fine arts program or a visual arts route. Thanks to their outstanding prowess in the field, NYFA continues to receive recognition from trades while receiving physical awards through its graduates.
Instruction under award winning faculty across all campuses sounds impossible, but it's the truth. It's no wonder the program gave rise to critically acclaimed filmmakers like Paul Dano and Rajni Mysore Chamaraj. With such an impressive collection of alumni, the possibility of working with such professionals can't be dismissed for fantasy. The university clears the path for the latest stars on Hollywood Boulevard. Whether you're an aspiring actor or a film aficionado, the NYFA faculty will sharpen your skill so you too can engrave your legacy into the world of film.
5. Emerson College
It seems Boston continues to impress with their accumulation of communication focused universities. Just like BU, Emerson college nestles itself amongst a host of theaters ranging from Boch Center Wang Theatre to Paramount Center. These beautiful boasters of art showcase the most awe-inspiring theatres of the north east. If you feel the need to refuel your passion of storytelling, these two locales will surely instill a love of theatric within you.
This two-year film and media arts master's program can take you to Paris and the Netherlands— provided we weren't in the midst of a pandemic. Usually, the program offers students the opportunity to lodge at one of their abroad campuses to experience the artistic beauty of the world while still creating beauty through cinematic art. With a state of the art facility at your fingertips, along with guidance from award winning faculty whose ranks include Guggenheim and Fulbright fellows, nothing can hold you back from pursuing your goal. Whether directing an award-worthy contender or a comedy centerpiece worthy of a crown, students at Emerson College find themselves well prepared.
"In 2016, the school rolled out their innovative BFA in Comedic Arts as the first degree of its kind in the nation providing students the opportunity to study comedy production, writing, performance and studies," Associate Professor at Emerson College Manuel Basanese said. "The degree, as well as an ever-growing number of on-campus sketch and improv troupes, have helped Emerson continue to thrive as the go-to college for young people passionate about comedy and take getting laughs seriously."
Emerson College continues to rise in rankings while establishing themselves as a realistic contender amongst film universities. With alumni like Jay Leno and Bill Burr, the university image lives through the legacies of some of the finest talent of the past century. To cement yourself in the big leagues, you must first get your foot through the door. For that purpose, Emerson initiated the career development center that aims to personally aid each student in securing a position in their field of study. Previous organizations include WBZ-TV and the Boston Celtics. By landing communications positions in these industries, students open the door beyond filmmaking to apply their skills to Hollywood or general mediums of media.
4. University of Texas at Austin
Texas typically tends to escape the mind when it comes to film. Most students would consider the west or east coasts as the hubs of communication within the states, but oh, were they wrong. The University of Texas offers a Radio-Television-Film program in their Moody College of Communications, where students can earn a Bachelor of Science degree. Visiting professionals for the MIC, Media Industry Conversations, along with a semester in Los Angeles, set this university apart from the others. Speaking of professionals, ever wanted to learn under one of Hollywood's biggest names? Matthew McConaughey officially practices as a professor at the institute. Joining the Oscar winning actor, heaps of honorable faculty members with their own merits provide guidance to eager students.
"The University of Texas at Austin has made half a dozen tenure-track appointments in the past two years alone. Among these hires— rising stars in Latinx film and media production; new talents in producing and creative development as well as in production design; and scholars in the area of Black film and television, gender and sports media and queer transmedia activism," George Christian Centennial Professor and Chair of the Department of Radio-Television-Film Noah Isenberg said. "As a result, we are poised to thrive, to enhance our creative and scholarly foundations and to attract some of the finest students from across the land and across the globe."
Besides remarkable faculty, the University of Texas rests in an area that gloats of its film festivals such as South by Southwest along with lively music festivals. If festival-featured alumni doesn't impress you, consider that the door to the future lies open for you with the help of HookedIn, an online networking site for the over 530,000 longhorns out there. You'd probably have a tougher time not finding a pathway with a myriad of alumni like that.
3. University of North Carolina School of the Arts
University of North Carolina School of the Arts, UNCSA, offers an abundance of options when choosing your focus. The first two years consist of primarily hands on filmmaking with the latter years spent narrowing down your specification. Whether that's cinematography, animation, sound design or any other focus, the decision lies in your hands. For those reading this who can't wait to get a jump start in enrolling, consider the summer intensives offered to high school students and college freshman alike.
The university encourages first time students to take that initial leap for the chance to create contemporary classics. During their downtime, students can take in the sights by visiting Salem Lake. When spring rolls around, the university co-hosts the Riverrun international film festival which many students anticipate on attending. Students looking to enjoy a night of fantastic film can look forward to seeing their peers' work prominently displayed.
With the support of acclaimed faculty members who've been in the industry for decades, students will create a film that then gets featured in Los Angeles during their last semester. Yes, you read that correctly, your film will be screened for executives in LA. No sneaky small print, no invasive contracts. That's just the power of UNCSA. At the screening, executives of the industry witness your magnum opus. This fantastic opportunity is something that aspiring filmmakers only dream of, but an opportunity that UNCSA students live. UNCSA opened the door for many academy nominated individuals to this very day. Zach Seivers, class of 2006 and winner of a primetime Emmy, now looks ahead to a possible Oscar due to his sound work on Nomadland.
2. New York University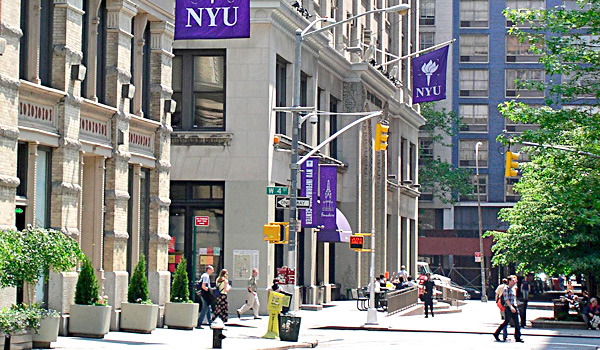 The Tisch School of the Arts at New York University reigns over the entertainment industry. Offering undergraduate and graduate programs for film, the university spans across eight international locations with students cranking out 5,000 films a year. The main campus calls Manhattan home, where there's no better place for internships or media. Want to snag one of those positions? The career development team can network you with the over 35,000 alumni hailing from NYU.
"I've already made so many industry connections, including Bradley Schwartz, the former head of Pop TV who got one of my favorite shows, Schitt's Creek, to actually become a show! The dreams I've always had have finally become incredibly tangible due to the support and resources of NYU Tisch, and I couldn't ask for a better school," NYU Tisch junior Camryn Brescia said.
When not taking in the scenes of the city, students can attend one of the many film festivals hosted by the Big Apple. The city that never sleeps has plenty to offer for those chasing their dreams.
"As someone who started school with only writing experience, I've found myself with over ten short films written and directed by myself in the last year and a half. Being that my professors are all former or current industry professionals, I've had a ridiculous amount of inspiring and successful guest speakers come in physically and virtually! I don't have enough fingers to count how many executives spoke to my classes from NBC, CBS, ABC, etc.," Brescia said.
Academy award winning director Spike Lee even teaches a graduate course here. If you want to learn from the best, this is your university. Just like UNCSA, recent alumni have gone on to be nominated for this year's awards. Chloe Zhao, the director of Nomadland and a graduate of the program, joins the score of other critically praised filmmakers from NYU such as Chris Columbus and Joel Coen. The university continuously exceeds its prestigious reputation. NYU has been and will continue to be among the greatest in film education.
1. American Film Institute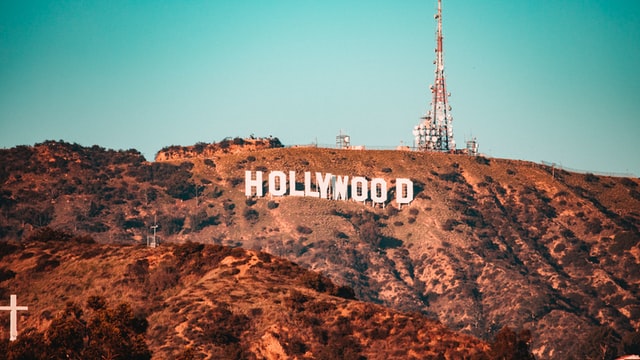 For those that decide to take their film education to the Master's level there's ultimately one university that truly stands above the rest. When it comes to mastering the method of movie magic, AFI tops the list. The American Film Institute offers two-year master's programs in six filmmaking disciplines ranging from directing to production design. Thanks to AFI, you can dive right into your desired field of study.
Throughout the semester, various workshops hosted by the university further broaden horizons. Workshops include the AFI Directing Workshop for Women and the Cinematography Intensive for Women. These conversations host a community of creators like you who aspire to seize the wheel of the industry and drive the ship to their desired destination. Besides various events, the university caters to its student body with festivals covering the latest in entertainment across Los Angeles, which is the only competitor to the Empire States crown jewel.
"The Conservatory's curriculum is founded in 'learning by doing.'  Film production is at its core as we promise the Fellows they will make between three and 10 films over the two year AFI program.  In the time of COVID, AFI led higher education in developing protocols in the wake of the pandemic that allowed our productions to continue safely and within local guidelines. This is a marked distinction from other graduate film programs," AFI's Chief Communications Officer Juli Goodwin said. "Contributing to our success, I can also confirm that it was a record-breaking year at the Conservatory in scholarship funding. We also announced the creation of the Lawrence Herbert Alumni Center with a multi-million-dollar gift from a Trustee Emeritus to ensure a 'bridge to the future' for our graduating Fellows."
AFI asserts its authority with an array of alumni that associates itself with artistic accomplishment. Graduates such as Patty Jenkins, Brad Falchuk and Andrea Arnold drive the expectations to the max. The decorated faculty exceeds this standard, ensuring that students evolve into practicing professionals. The alumni mentorship program paired with AFI backlot, an online networking site, allows for easy transition into internships which often lead to extensive careers. This resume lays open for all to see, leaving me to agree with the common consensus amongst professionals that the award should go to AFI. Graduates of AFI call the shots and only cut when their desired outcome reaches fruition. Determined filmmakers who want to earn their place in the industry need look no further than AFI.