Have you ever spent your childhood pouring over the pages of Harry Potter and the Sorcerer's Stone, wishing to become a writer? Or maybe you spent days and nights with a book in hand, making daily library trips and yearning for a real-life Edward Cullen to show up at your doorstep. As you got older and reached the dreaded decision all college students face, you knew in your heart that you couldn't major in anything but English. Despite the constant "Oh, so you're going to be a teacher" quips and "English? What can you do with English?" remarks, your path was headed straight for the Big Apple, the home of the little bookworm within. Soon, those dreams of writing began to take on an entirely new form: book publishing. The key to excelling as an English major goes hand in hand with what publishing entails: imagination, creativity and a passion for books. Curious to know how to turn your love for literature into a living, breathing job?
Keep reading for the top 10 ways English Majors can forever remain wrapped up in a good book, and get paid for it.
1. Create an online portfolio.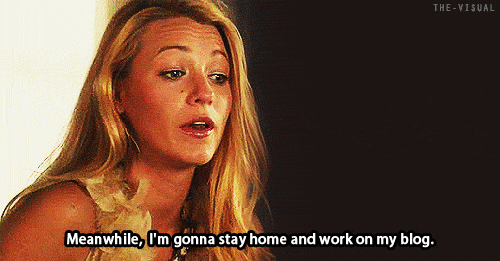 Pondering the best way to write the perfect resume? First and foremost, acquire some relevant experience. Most publishing companies search for applicants with an actual online presence, especially ones who demonstrate an active interest in the field of writing or editing. "Since publishing involves a creative background, certain companies want evidence," said Brian Byrnes, a career service advisor at St. John's University. "E-portfolios are an invaluable source for building and displaying your writing content, so create, create, create." Form a website or a blog, compile all of your relevant work and allow prospective jobs a glimpse at all of your achievements.
2. Write, write, and write again.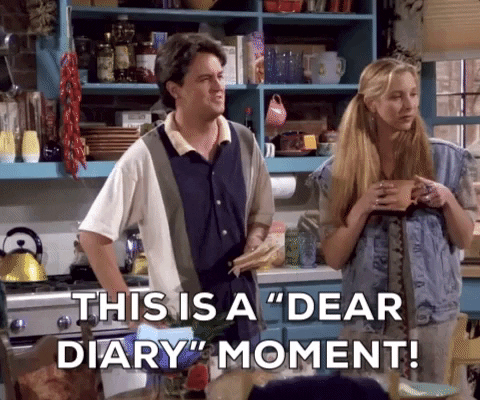 Stuck contemplating ways to amplify your online portfolio? Dig out those dusty boxes of half-used journals and log back onto Wattpad. Pick up a pen, find your niche and run with it. "What kind of writing could you do for hours on end, and never get bored?" said NYU English major Giulia Marolda. "I actually started writing daily poems, finding that they were both a way to get out of my head and fun to play with." There are endless possibilities when it comes to showcasing your creativity. Who knows, you might even develop a surprising appreciation for writing for pleasure (rather than for your Modern Fiction final… sorry, professor).
3. Embrace the age of social media.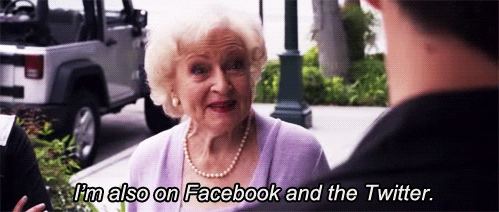 If you're looking to make a name for yourself in this increasingly digital world, look no further than your phone. Get innovative with social media: start a blog, create a website, do book reviews on Instagram or even form a YouTube channel in all of your booktuber glory. Encourage your friends and family to follow you, and gain instrumental ideas and support from other pages or channels just like your own. Spend your summer evolving your artistic and inventive abilities, and don't forget to add "social media influencer" into your daily vocabulary.
4. Become a published writer.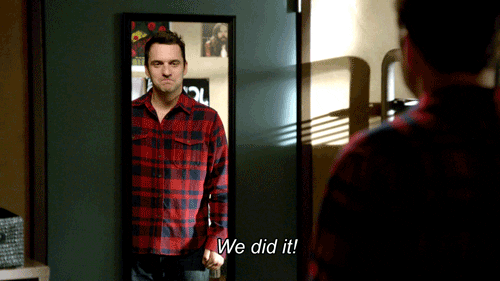 Ah, the ultimate dream. You scribble some words on a napkin in a coffee shop, and suddenly you have a multi-billion-dollar book series soaring out of your fingertips (cheers, J.K. Rowling). While this happens once in a lifetime for some writers, it is not impossible to get small works of writing published. The key, my friends, is confidence. "What makes an English major stand out is everything that isn't quite on a resume," says Dr. Rachel Hollander, an English professor at St. John's University. "Demonstrating originality and creativity is the best way to show confidence within your own writing." Participate at a nearby open mic, or submit your poem or short story to an online magazine. Take a deep breath and show your creations to the world; if you feel strongly about what you've crafted, so will everyone else. Having a public presence in creative writing will only boost your chances at attaining that internship (and possible world-wide fame).
5. Edit professionally.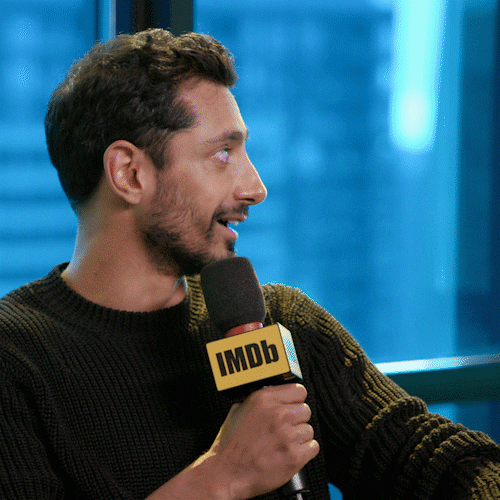 For anyone steering their career goals towards the field of publishing, editing skills are a major asset. Spend some time editing your friend's papers, learn how to use MS Track Changes (a simple tool that allows you to view your edits on Microsoft Word) and familiarize yourself with common grammar mistakes. Tutor your neighbor's kids or apply to your school's Writing Center to gain valuable editing experience. "My main goal at the Writing Center is to maintain a client's individual voice while strengthening his or her writing skills. It allows me to interact with different kinds of writers while also helping me brush up on my own skills," said Diana Arena, a sophomore writing center consultant at St. John's University. With professional editing experience under your belt, you will double your chances at being recognized for an internship actively seeking these abilities.
6. Volunteer.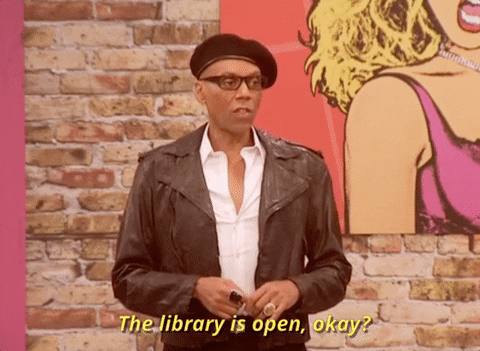 English majors appeal to a wide range of professions and organizations. An integral part of standing out on a resume consists of volunteer experience, which luckily opens doors for English majors in a variety of ways. "Any activities that focus on communicating, analyzing or curating representations are really important," said Dr. Melissa Mowry, an English professor at St. John's University. "If you study the humanities, you are uniquely qualified to ask the BIG questions and explore the answers to those questions." With such credentials in mind, volunteer opportunities for English majors include museums, law firms, libraries and non-profits. Utilize the skills you learn from analyzing literature, and put it to use in the real world to benefit others. Add up all of your acquired knowledge from these establishments, and you just might have enough info to write your own novel!
7. Get schooled.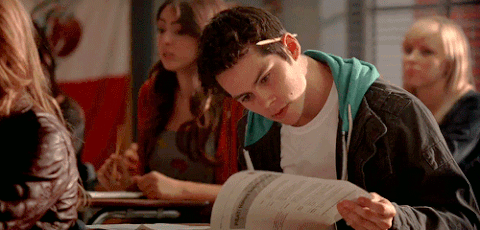 Remember to mention that little place actually giving you your degree when you apply for a job in publishing. Throughout college, the fundamental resources that help differentiate one resume from the next are the classes and information supplied to English Majors. Add a section to your resume for relevant coursework, that way an employer can gather your interests and college-level experience on a subject. "I tailored my resume to showcase as much interest in the publishing industry as I could, especially that I could speak to in an interview," said Jamie Sterner, a sales coordinator at Penguin Random House. Be sure to capitalize on certain classes, as well as critical writing skills and reading comprehension to demonstrate the expertise and level of your skillset to anyone who studies your work
8. What English Majors do best: Read!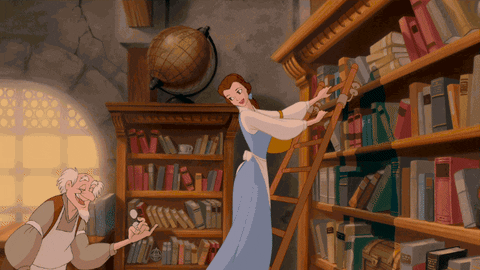 This rule may prove difficult for all you English majors out there… just kidding. I am ordering you to read books, as many as you can. By staying up-to-date on the latest books and trending genres, you can prove in an interview that you mean business. Pick a category and read the Top 10 Books on the New York Best-Seller List as a way to keep tabs on any industry buzz. Bring this request back to school and encourage your peers to do the same. "Create an English or Book Club at your school, or if it already exists, make meaningful contributions to the club," said Jacqueline Lepore, president of St. John's University's English Club. Discuss novels as a group or assign literature-based craft days to encourage readership. Think of this as a fun homework assignment, one that might separate and accelerate you from other interviewees.
9. Do your research.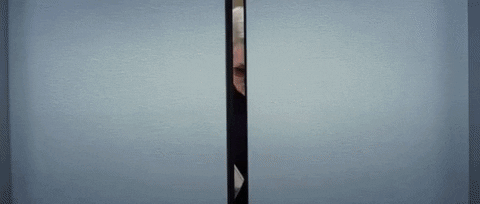 Time to hit the books, er, computers, I mean. Are you eager to know all of the job possibilities that await? Research them. Know the "Big Five" publishing companies in New York: Macmillan, Penguin Random House, Simon and Schuster, Hachette and HarperCollins. These publishers attest to some of the biggest names in literature; to name a few, Toni Morrison, C.S. Lewis and Stephen King. However, don't be afraid to start out small either. Plenty of textbook and independent publishing houses always need interns, and they are intimate enough that you might get hands-on experience. You might also want to apply for certain genres that need editors and interns. Not big on mystery or romance? Apply to a YA or Young Reader imprint. Ever dreamed of getting your hands on the next bestseller before anyone else, ahem, Miranda Priestly-style? As the Prada-wearing devil herself says, "That's all." Now, study up!
10. Be open to all opportunities.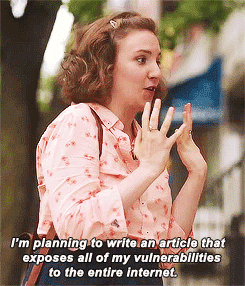 When applying for publishing jobs, don't hesitate to apply to every position available. While you aspire for that coveted position of editing intern, take a look at the other available options. Scoring a job as a sales associate or marketing intern can be a stepping stone for learning other useful fields, while still establishing yourself as a member of a publishing house. From there, you can network and gain essential leadership skills to help you advance to different positions (while in the meantime, you may even discover a knack for your current spot). Also, try to have an open mind when given a new writing opportunity. "Students interested in writing shouldn't be shy about submitting personal essays or pitching story ideas to local newspapers and websites. A byline before entering the workforce speaks volume on a resume," said freelance writer Jessica Jones-Gorman. If you are willing to take risks and step outside of the box, you might discover a new passion and proficiency in the publishing field that will skyrocket your career path. My advice? Take the leap and apply, apply, apply.