If you have the personal goal to come out of quarantine with a well-rounded mindset, gain new skills for an internship or to entertain yourself, all of these can be gained at no additional cost other than your time. Books help you hit the targets of life. Unfortunately, with the lack of funds in the economy (and as a college student), delayed shipments with an influx of online shoppers and the libraries closed, physical books aren't the best option. So, throw those physical texts aside because quarantine season means taking your life to the digital sphere in more ways than one.
Check out these 12 ways to download free PDF books for this new digital world in quarantine.
1. Books App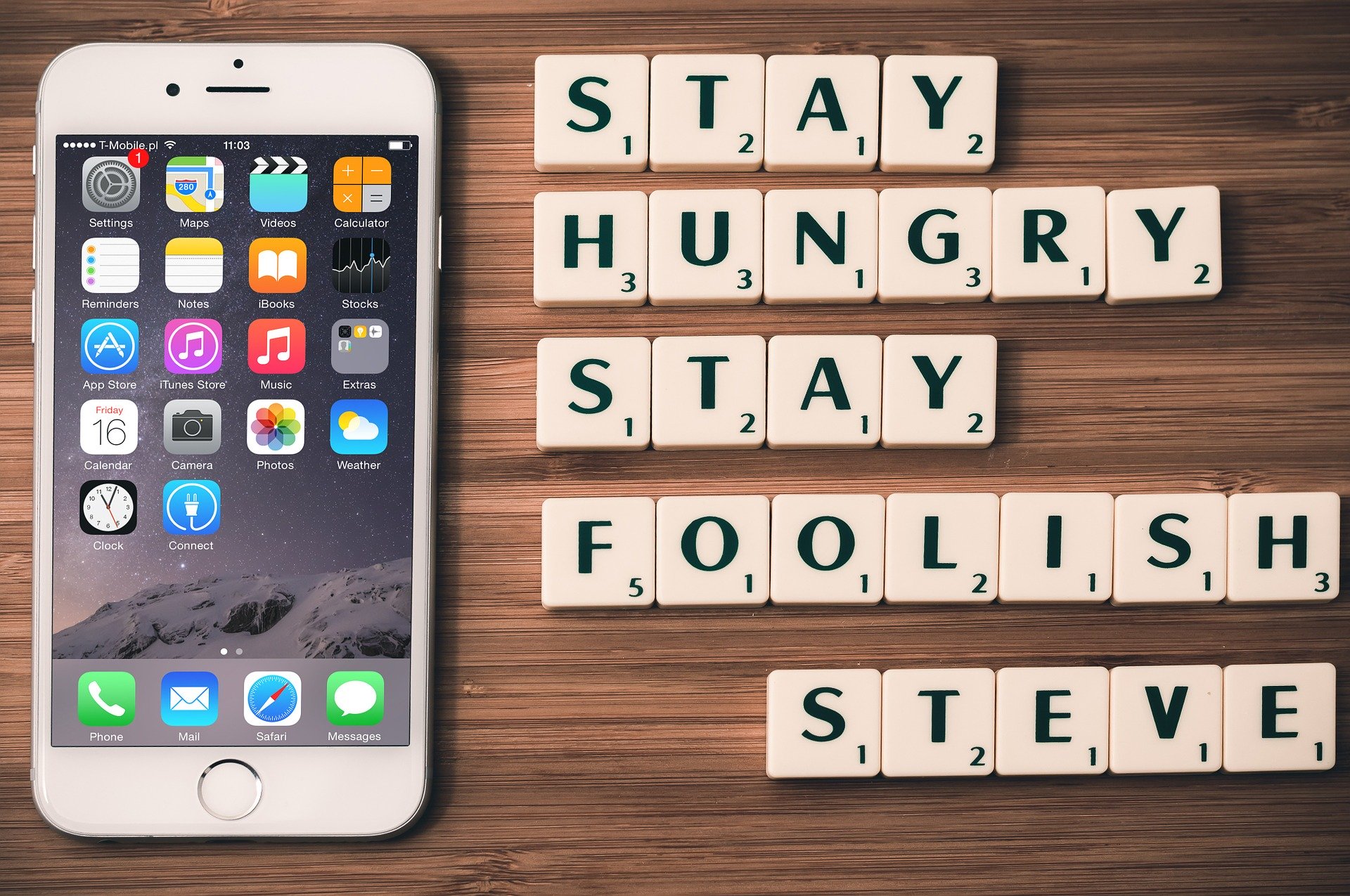 The best place to start looking for free PDFs begins on any Apple Device, the built-in app in every Apple device comes with a Books App. While many pricey books flood the electronic shelves, the real gems lie within the "Browse Free Books" tab. Apple Books genres include Mysteries and Thrillers, Romance, Kids, Sci-Fi and Fantasy, Young Adult, Comics and Graphic Novels, Fiction and Literature and Classics. If you want to dive into a home activity and listen to a book, the "Great Free Listens," offers a wide range of audiobooks too.
2. Libby App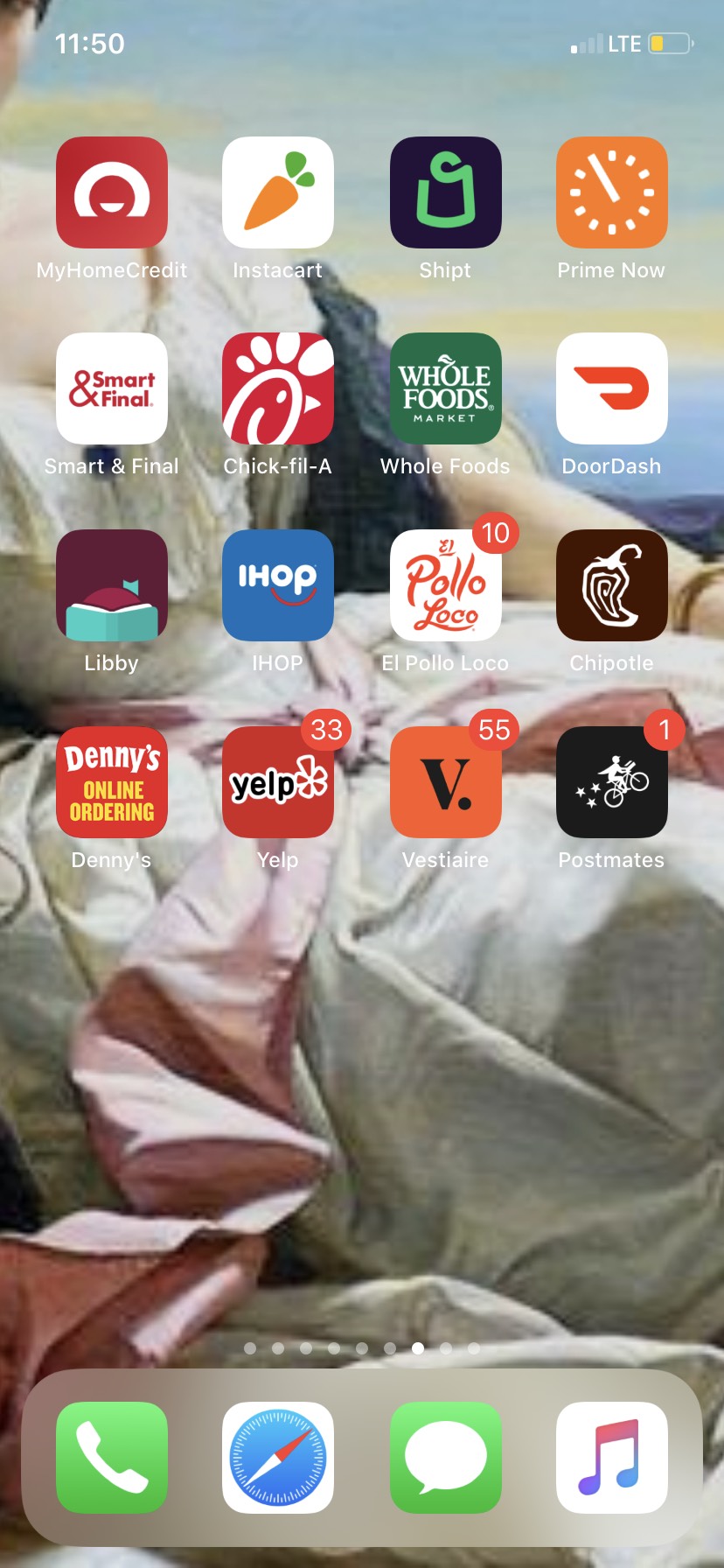 A library that replaces the sound of music or podcasts on your smart device may become your new addiction. The Libby App gives you access to PDF and audiobooks to any book imaginable. It's completely free; enter in your library card information from your local county library and voila. "The Libby App has been well designed with the end user in mind and helps patrons all over the world access e-books and audiobooks from their local libraries," Sacramento Public Library Librarian Matthew Hill said. The app acts as the course reader and endlessly packed shelves where you check out books in PDF and audiobook formats. It's like a mini library in your pocket. "In this time where our libraries have had to shut their doors temporarily, Overdrive and the Libby app have been essential in keeping our local students and readers within arms-reach of books," Hill said. Just like any physical library, these books are expected to be returned two weeks after the checkout date. If that isn't enough time, don't worry. You can check out a book an unlimited amount of times.
3. Getty Publications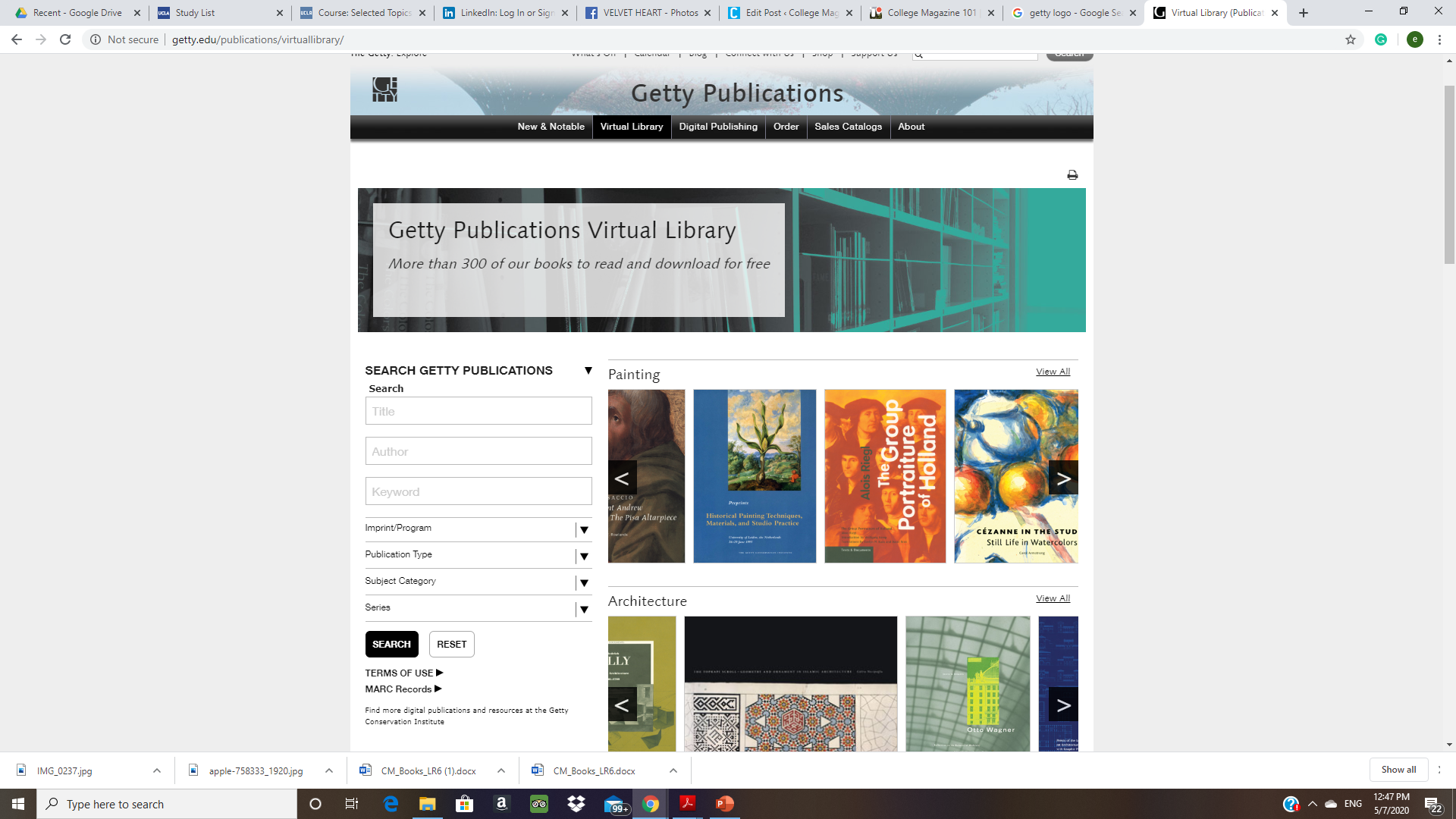 The artistic coffee table books we all secretly want can now live on your virtual coffee table in the form of downloadable PDFs. No need to worry about the bulky size in your small college dorm or during the end of semester move-out. For those passionate about the old masters like Van Gogh, Peter Paul Rubens and Cezanne, the virtual library from the Getty Museum allows access for readers to download and browse through past exhibition catalogs. "I enjoy using the Getty's Search Tools & Databases as one starting point for research. The filters are very helpful, but it's also fun to find unexpected and high-quality source material while browsing through the different databases," University of California Los Angeles senior Ana Laura Pavia said. "The research can turn into a fun, thrill-of-the-hunt experience, so it's best to definitely save pages, websites and especially the sources." Books on architecture, photography, art conservation and painting can easily be added into any smart device. "You can read online; the website is organized and has a variety of what you're looking for. Their website is clean, making searching for books the easiest," University of California, Los Angeles senior Jasmine Murphy said. The same service is applicable to other institutions run by the Getty like J. Paul Getty Museum, Getty Research Institute and Getty Conservation Institute all on the same site.
4. Free-ebooks.net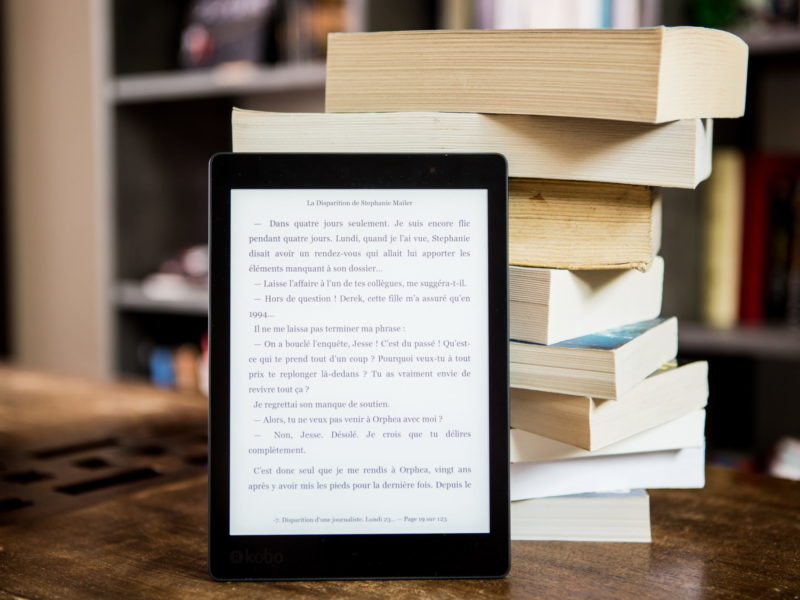 No need to enter a bookstore to find a new book to catch your eye. Designed for readers who wish to discover new and independent authors, Free-ebooks.net gives you access to five free downloads for genres like Fiction, Non-Fiction, Classics, Academic and Textbooks. However, if you pay one fee of $24.99, you get the Lifetime V.I.P membership with access to PDFs, TXTs, EPUB, MOBI for any eReader, Tablet or device forever. This will come in handy as you continue to learn new skills in publishing, law and technology in your personal and professional life.
5. The Metropolitan Museum of Art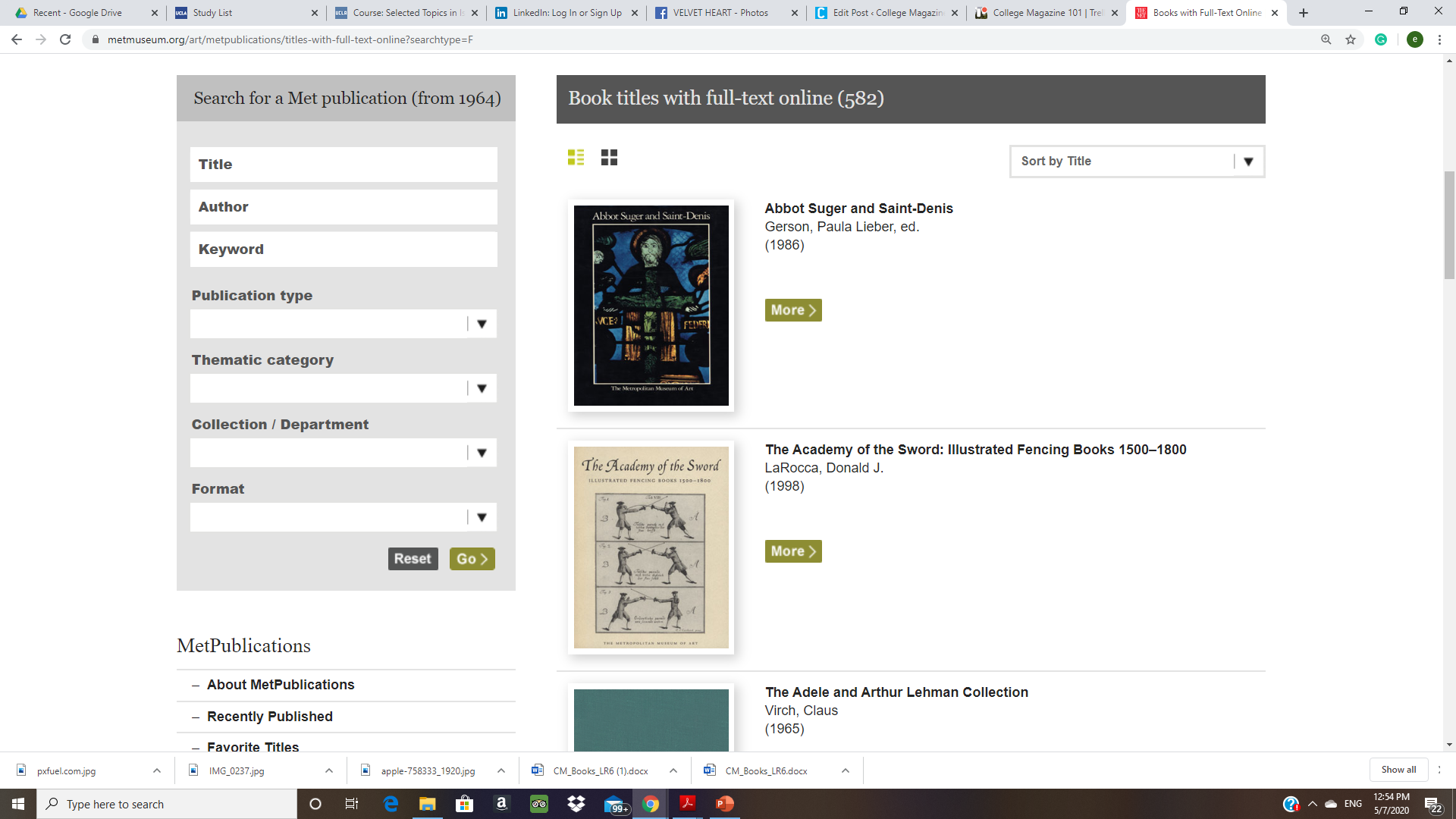 If a mix of photography, decorative art, global art, costumes design and contemporary art fills your visual memory, MetPublications has all their content as PDF books for free download to keep your creative juices flowing. Their site works like a university database where you search by keyword, period, region, author and title with books that feature The Met's collections. If you missed out on an exhibition or live too far away from the Big Apple, The Met database includes full exhibition catalogs online. Arts and Humanities majors will find their best research resources in handy. For those using art objects in their research, symposium papers are available for free download. At a click of a button, an instant research template is in your fingertips.
6. Internet Archive Books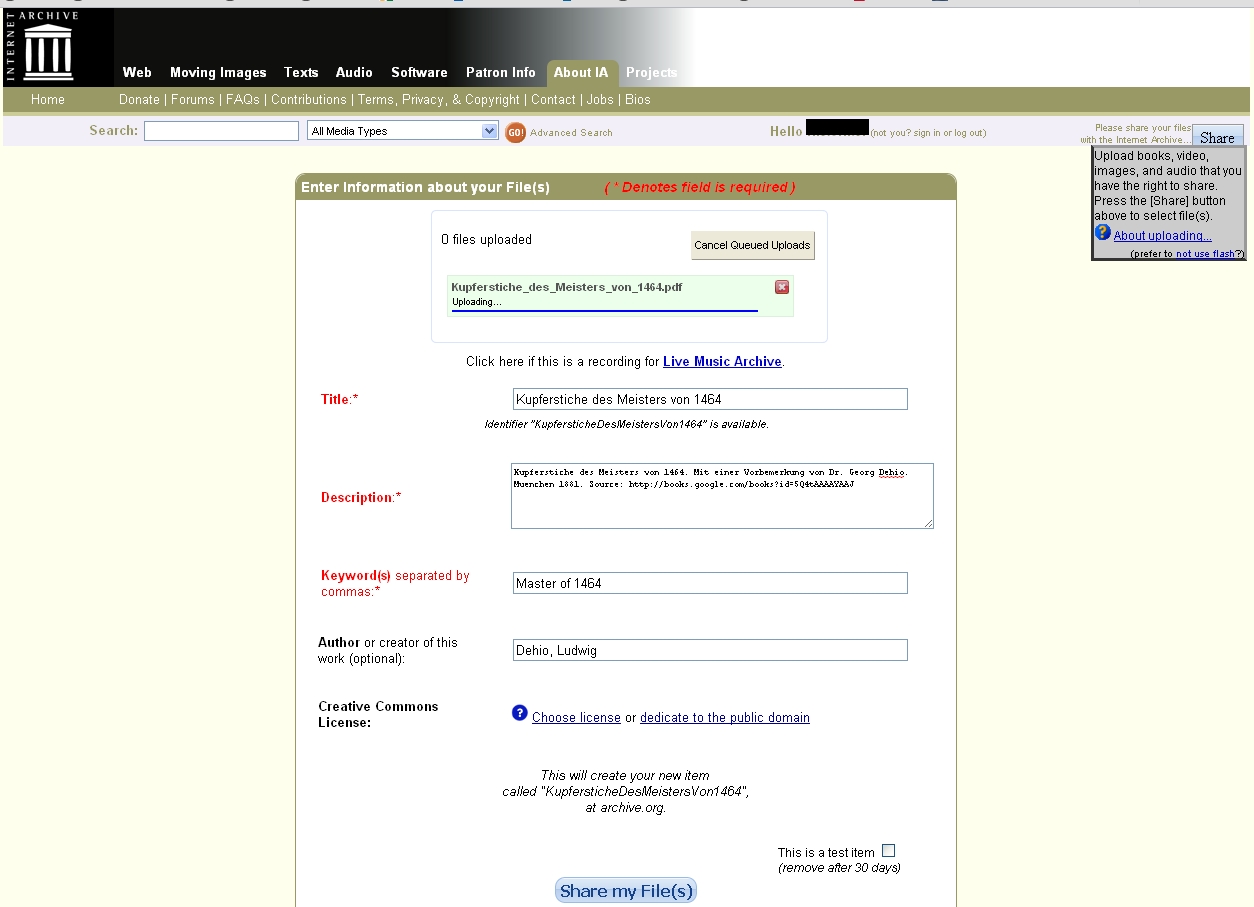 Books that have gone out of print or rare books that make you find the ring in a haystack or any impossible book to find on PDF format comes to life on Internet Archive Books. Books found in special collections or in rare collections usually are found in libraries and universities. Now without their services available, they're accessible on Internet Archive Books. "I used to work for the Internet Archive! They are a great group of people, and their mission to scan every single book available to mankind is certainly admirable," Los Angeles County Librarian Charles Fischer said. "That said, their interface is complex and confusing, and it is difficult to find a particular title." Archive.org provides thousands of books in PDF, Kindle, TXT formats for free. This site also acts as a local library with access to movies, music, images and software for free download. Be sure to scroll through the archive's "year" tab; books trace as far back as the year 1000 making this a complex source to find free content.
7. PDFdrive.com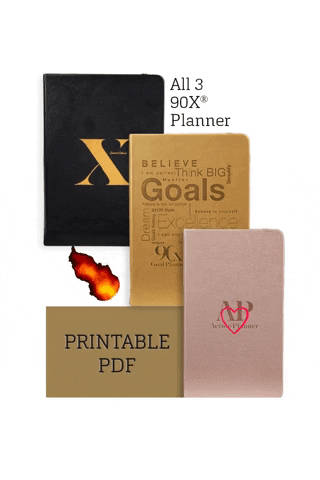 Staying at home with little social interaction and the television constantly reporting bad news, we all feel stuck in an endless loop of negative vibes. Replace the negativity with PDFdrive.com to improve your mindset, skills and growth at home with books on Business & Career, Environment, Religion, Health & Fitness, Lifestyle, Politics & Laws, Religion and Technology. If you like a book, you can be sent to purchase a paper book copy through the link listed on a particular book's page on the site. You can even email the PDF to a friend. "What a hidden gem! Usually, it's hard for me to find and download pdf files of books. I found a handful of books that I was searching for…I found books I have been wanting to buy at the bookstore here," California State University Los Angeles alumni Claudia Bobadilla said. Other than English, the site offers options in Spanish, Russian and Turkish for the polyglots out there or those who wish to sharpen their horizons on other cultures.
8. OpenLibrary.org
A library catalog with constant edits and lists created, this open library includes over a million free e-books and media for hours of perusal. Subsections like Plays, Music, Medicine and Recipes spice it up for those who want to read beyond a classic book. "Open Library has a multitude of sources that I love, throwbacks from childhood, works I need for research, and stuff I look forward to browsing in the future," University of California, Riverside senior Thomas Chen said. There's also a Random Book tab, where the site will randomly choose a book from any genre as a book suggestion for the day. If you want to continue downloading excellent content, there's a donate button at the top right to keep the site alive.
9. Free Computer Books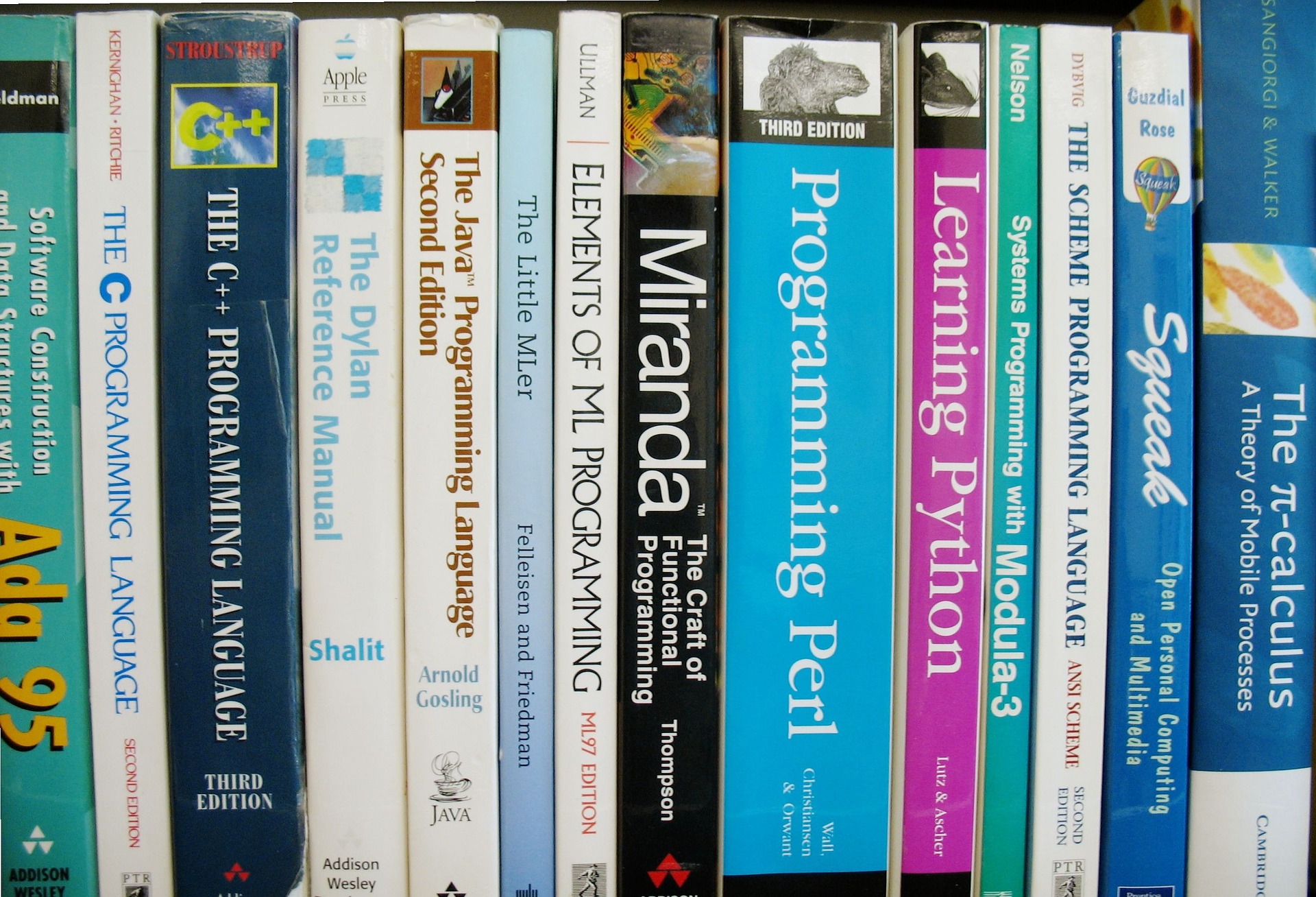 Learning how to understand the complex nature of computers through Python, C++ or Javascript , Free Computer Books appeals to all tech and science lovers looking to improve their skills in programming, mathematics and software engineering. This site provides the best technical books on PDF format, titles include You Don't Know JS Yet: Get Started – 2nd Edition by Kyle Simpson and Building Skills in Python: A Programmer's Introduction to Python by Steven F. Lott. This goldmine of a computer resource will make you glued to your own as you learn to sharpen your computer technical skills. After this quarantine, you will have your peers and employers wondering how you gained your computer skills terribly fast.
10. ManyBooks.net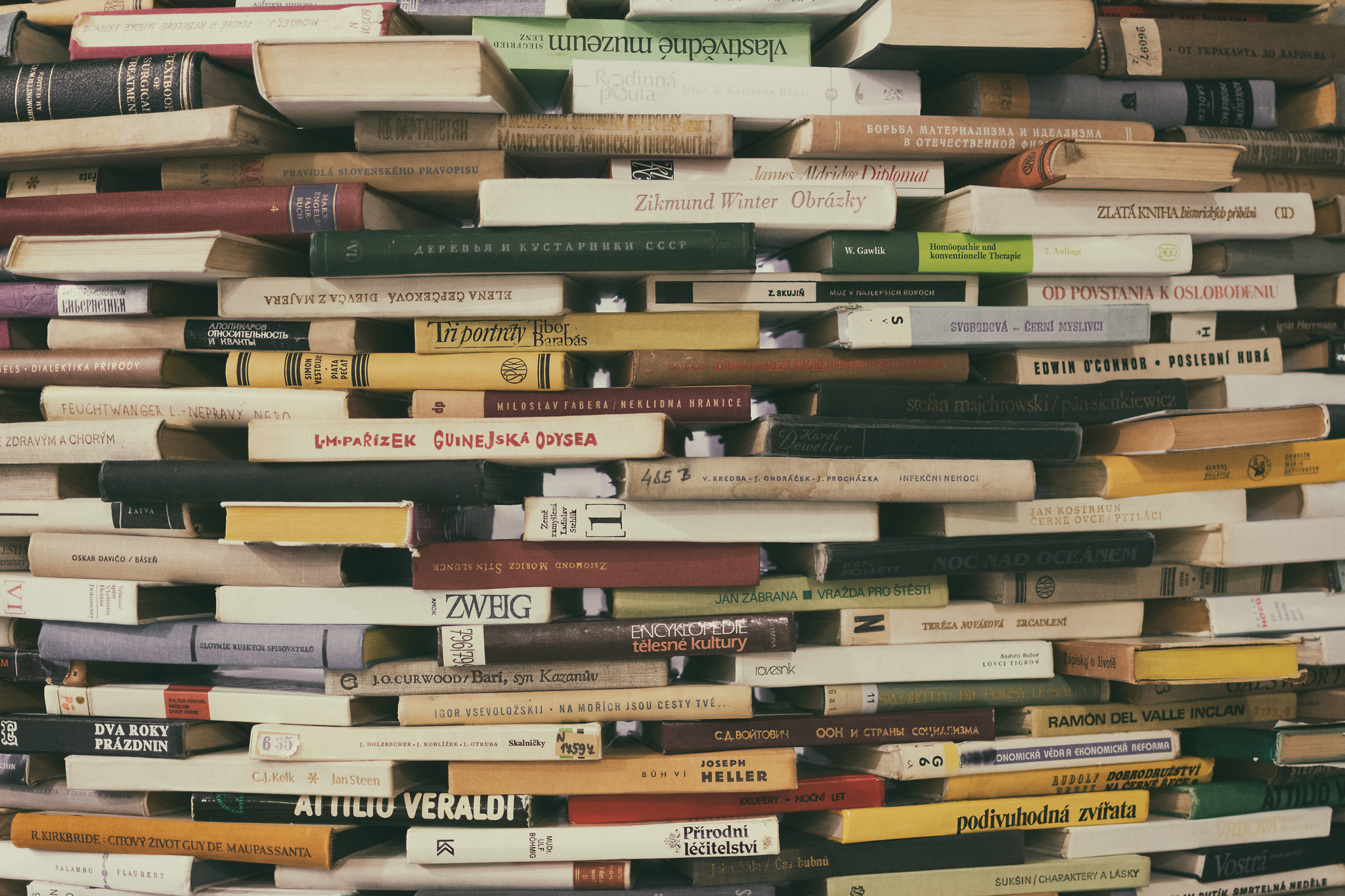 For those looking for a mental refresh from all the hardcore studying finals week entails, on ManyBoooks.net over 33,000 free and entertaining fictional PDFs are downloadable for those much-needed brain breaks. "A huge amount of fun, and they seem to be doing everything possible to abide by copyright. So many public domain titles, in so many editions, and the greatest selection of pulp science fiction available to mankind. Great for entertainment purposes," LA County Library Librarian Charles Fischer said. Downloadable on any device, what makes this site unique is the variety of languages for readers learning another language or want to improve their reading comprehension in another language. The languages are European based though, like Czech, Irish, Romanian, French, Dutch, Swedish, Italian, Latin, Icelandic and many more.
11. FreeMagazinepdf.com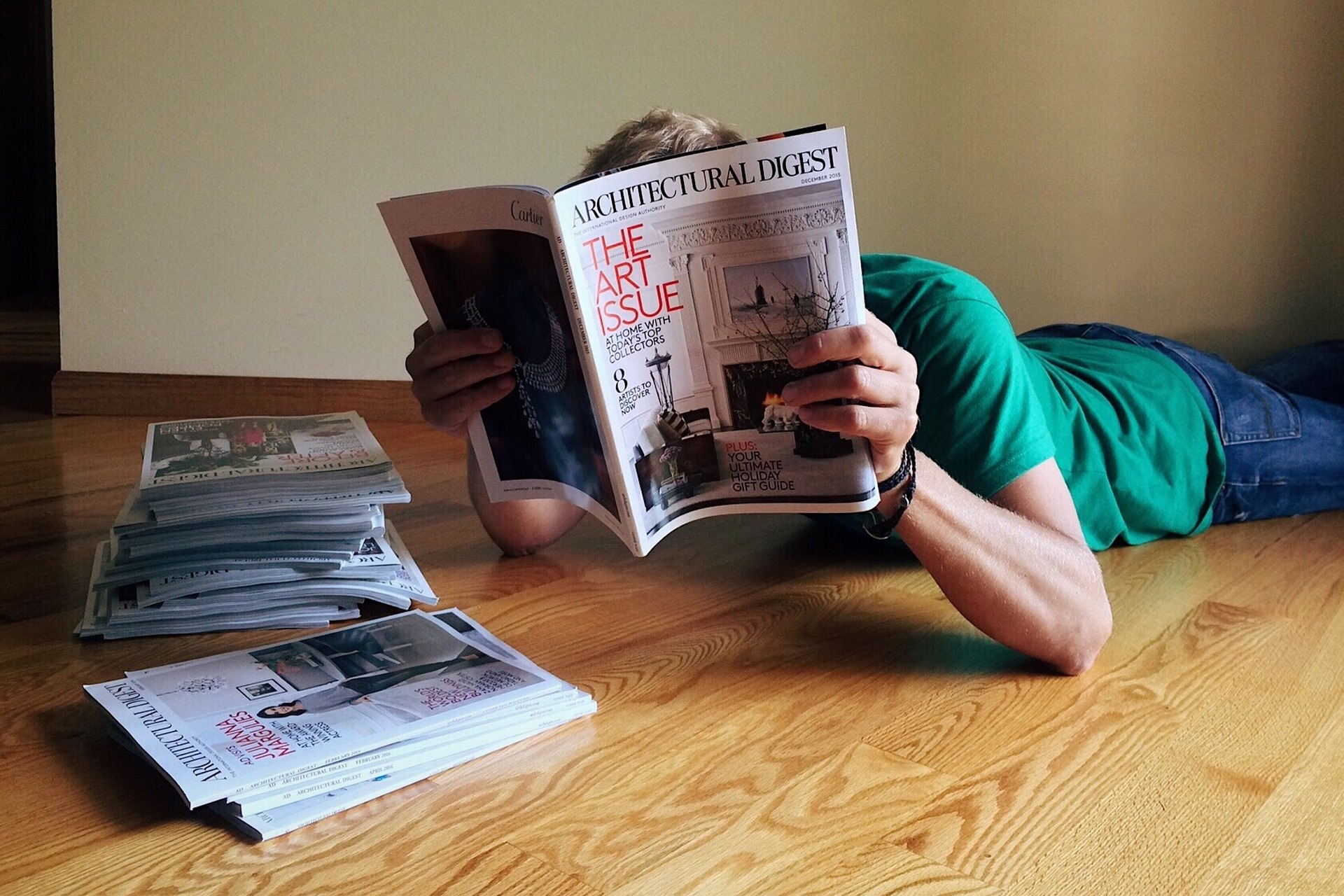 Craving the latest news but have no magazine subscriptions? FreeMagazinePDF.com features a global range of topics like knitting, lifestyle, leisure, parenting, politics, weddings, cars, architecture, business and design. Any publication you can think of is listed under region in alphabetical order from A-Z. Or if you're searching for a publication that you missed out on reading years ago, scroll to the bottom where a list of the months and years waits for you to access out-of-print issues. The glamour of the glossy pages is gone, but it's a gain when you can access magazine content globally without traveling abroad. Perhaps you can use this as a source to make your new mood board and keep you on check during the quarantine.
12. Google E-Bookstore
As simple as making searches on the browser Google, their bookstore offers a variety of free books, with a variety of downloadable formats. "Google, the app is free, but you still have to buy books from Google that are available… Although Google offers some free stuff, if you have a Google account, but those books are of low demand or very old," Pepperdine University alumni Nargiza Lutz said. On the other hand, readers get access to ratings and reviews. People who read the book previously leave a star rating with a comment about the book's appeal. Google takes the total rankings and makes a star rating based on the average responses its readers left. This system makes picking up a new book as stress-free as possible.