As you trek across Florida State University's vast Landis Green in the middle of June, you might notice something missing. Oh yeah–people. Seeing as campus looks like a sad ghost town and you cross paths with tumbleweeds everywhere you go, you might as well get used to only having the squirrels as your cohorts because all your human friends won't be back until summer classes end in August. In the meantime, the squirrels will probably tell you to find a hobby (or ten) to keep you sane over the summer.
1. Master Your Bowling Curve at Crenshaw Lanes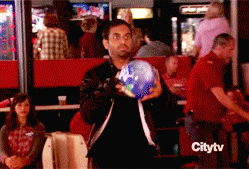 Grab a squirrel–I mean, a friend, and bowl the night away at Crenshaw Lanes right in the Oglesby Student Union. It's open until 2 a.m. so you can just about bowl all night. Before you bust out of your dorm to hit the lanes, check the lanes' website for their rates. A game can range anywhere between $1.75 and $10 for Cosmic Bowling. "I enjoy going to Crenshaw Lanes over the summer. I would suggest for other students to do the same. It's so empty during summer so you never have to worry about anything being busy," Florida State University senior Kaley Groh said. Crenshaw provides 12 lanes, a pool table and a lounge area. Better yet, they also organize bowling leagues, so meet new friends while your other ones left you to bowl alone all summer. Everyone will come back and ask how you mastered that sweet curve the pros use.
2. Find Your Inner Peace or Extreme Badass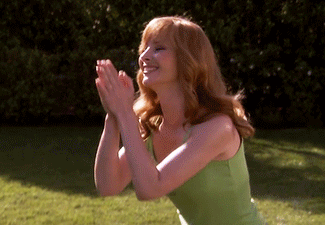 Every FSU student who's into the #fitlife knows it ain't easy scoring a fitness class at the Leach Center. Registering for a yoga or an Xtreme Fit class proves especially difficult during fall and spring semester when the facility teems with bros who own more tanks than you do. Take advantage of the smaller class sizes and Zen process of registering because once fall semester hits, your yoga butt may start looking like a sack of potatoes. "[This summer there has been] smaller yoga class sizes which is a blessing because you get more personal with the instructor. This helps in fixing your poses," FSU junior Paola Gonzalez said. "Yoga helps me both clear and exercise mind, body and soul. Way cheaper than therapy."
3. Catch a Flick on Campus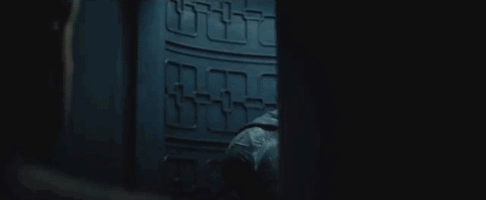 Why even bother driving or walking to the nearest movie theater just to pay $10 for a ticket and another $10 on refreshments and snacks when you have access to the Askew Student Life Cinema? The on-campus theater shows fantastic movies ranging from indies and foreign films to blockbusters, and the best part is the movies are free with a valid FSU student ID. This week their lineup features the hilarious Christmas comedy The Night Before, a remixed Jane Austen classic Pride and Prejudice and Zombies and the epic superhero showdown Batman v Superman: Dawn of Justice. Still upset you didn't go home over the summer? Find all movies and event times online at the ASLC website, and sit back and enjoy a wonderful campus resource.
4. Train to Become the next Zuckerberg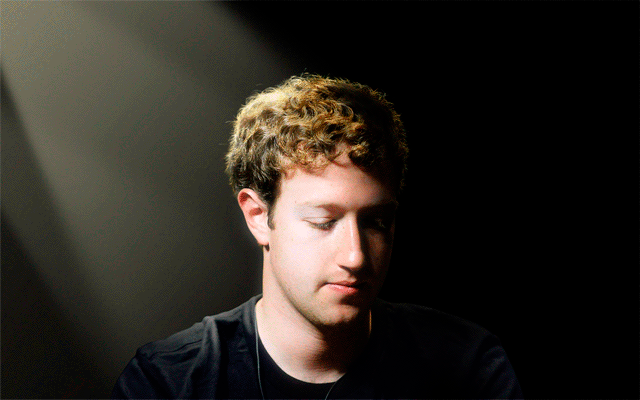 'Tis the season to avoid the hellish Tallahassee heat and become tech savvy. While it may take you more than just three months to launch a popular social media site, why not start with learning other trades like iMovie, Photoshop, InDesign and Illustrator? The William Johnston building's Digital Studio opens its doors to all FSU students. If you want to play with Photoshop to put Jennifer Lawrence's head on a lizard's body or use InDesign to spice up your resume, go for it. Luckily, for all you technologically incompetent Noles, the studio also comes equipped with Zuckerberg-esque employees who are proficient with each and every program. Get on their level and you may be placed on their website building team, and the squirrels will for sure feel envious.
5. Let the Good Times Roll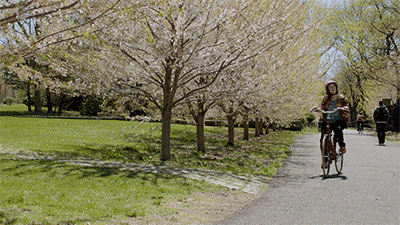 Remember when we knew summer as the time to have fun and forget about measly elementary school responsibilities? Ah, those were the days. You may be enrolled in a few courses this summer, but your Philosophy of Gender class shouldn't hold you back from reliving the summer days of riding your bike all afternoon or strapping on your trusty rollerblades. Now, instead of your suburban neighborhood with those mean boys living down the street, you have a whole campus to explore on wheels. Just get your hands on a bike (and on the handlebars) and put a squirrel in your basket or dig up your roller blades that used to give you insane blisters when you were a kid.
6. Peak Your Head into the Career Center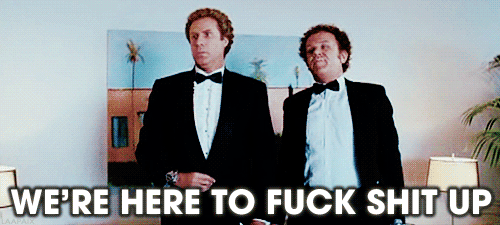 You lie out at your apartment complex's pool with a strawberry marg in hand and the last thing you want to think about is the internship you need to land in the fall. News flash: you better start your hunt soon because summer doesn't last forever. Sorry to break out the summertime sadness. Drop the marg, grab your resume and head over to the Career Center in the Dunlap Success Center. The office allows walk-ins and services such as resume critiques, cover letter training, internship connections and mock interviews. The job hunting and career specialists who work in the center will help you get your life together, and you know you need all the help you can get.
7. Paint Your Way to Picasso Status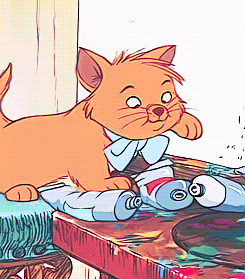 When you were a freshman spending all your FSU bucks at the on-campus Chilis you probably glanced across the Oglesby courtyard at the little pottery shop called Paint-a-Pot (also known as the Art Center). No, it's not only a campus hot spot for art students. The cozy and relaxing atmosphere welcomes even left-brained students. The Art Center carries unglazed ceramic wares such as ice cream cones, cupcakes, glassware, bowls, plates and piggy banks just waiting for your artistic hand to take over. After your masterpiece is done, Paint-a-Pot glazes and fires it for you so you can take it home. Who wouldn't want to create their own abstract-style cereal bowl?
8. Grab a Coffee…Not at Starbucks
With three to four Starbucks on campus, most Noles don't think to ditch the beaten path to get their java fix. During summer, when your hustle and bustle slows down, consider enjoying your daily soy latte at an independent, local coffee shop right on campus or just a stone's throw away. "I would suggest heading to the Sweet Shop, located on Jefferson Street, where you will find a wide variety of different breakfast foods, beverages and sweet snacks," FSU alumnae Courtney Adams said. The Sweet Shop has ample seating, ginormous tables (perfect for group studying) and a witty menu with creative drink names and recipes. The Naughty Nelly (vanilla chai) latte will change your life and change your fall in-between class hangout spot.
9. Headbang at a Live Show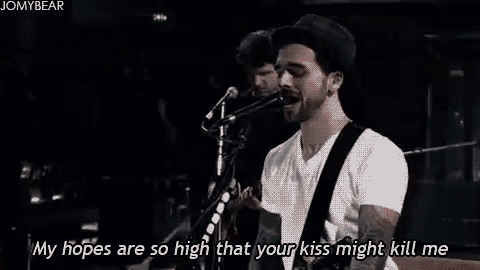 Let's face it–you got spoiled attending free concerts at Club Downunder every week last semester. Even though CDU doesn't have any musical performances coming up, that doesn't mean the whole Tally music scene comes to a screeching halt. "There are so many good concerts. I went to a Peter Frampton concert at Cascades Park a few weeks ago, and I am planning on going to the one coming up with Dashboard Confessional [at the Pavilion at The Centre of Tallahassee]," FSU alumnae Lauryn Vickers said. Tallahassee venues like The Sidebar Theatre, the Warhorse bar and The Speakeasy plan musical host local talents almost every week, so don't put away your combat boots and put your hair up in a bun just yet–there's a rock show happening.
10. Paddle through Summer at The Rez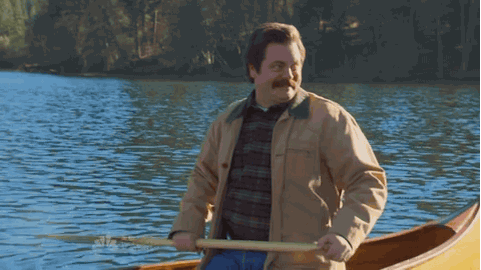 Day trip, anyone? Just four miles from campus and on Lake Bradford sits FSU's reservation. The Rez serves as the mecca of outdoor activities–excuse me, free outdoor activities. That's right, spend your Saturday on a paddleboard, in a canoe, on a rock wall or diving in the sand to dig a volleyball at no charge. "[My favorite activity at the Rez is] canoeing because you can do it with a friend and it's more social and still fun," FSU grad student Elyse Sachs said. The natural, scenic location also allows visitors to swim in Lake Bradford or simply lie out on the beach, and there are even more squirrels to go around. Summer at FSU doesn't look so bad anymore, does it?