After all the sleepless nights, end of the year stress and a mad dash to the finish line, it's finally summer. As much as we all want to sit in our pajamas all day, eat whole bags of Cheetos and binge watch the new season of Grace and Frankie on Netflix, it's time to get up and get things done. Keep your mind and body active by exercising, maintaining mental health and taking steps to advance your career.
Avoiding The Summer 15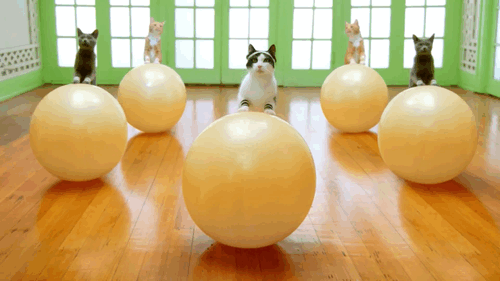 Without classes, devote your extra time to becoming more fit by trying local gym classes like zumba or basking in the summer sunshine with a new fitness routine. Multimedia Lead for the UW–Madison Division of Recreational Sports Joel Ondercin finds that students attend more social activities during the summertime that involve heavy food and drink consumption, such as cook outs or graduation parties. "I know people who put on more weight in the summertime than over the wintertime. Although they are more active, their calorie intake is a lot higher," Ondercin said.
Escape the stationary, underwhelming treadmill and replace it with a run through the woods with your best friend. Hop over logs and let the wind blow through your hair as you take an exciting fitness journey. Get active by renting bikes and canoes or lacing up your Asics to explore your undiscovered natural campus. Instead of hiding from the sunshine like a vampire, step outside and soak up all of the vitamin D. Ondercin suggests trying new activities like a morning boot camp, sunrise yoga or kayaking during the summer. "Find an activity or two that's social or something that you can do regularly that's not just traditional exercise," Ondercin said. Make exercising an opportunity to spend time with friends and explore your city. See if your local gym has any new summertime activities like sunrise yoga, go on an adventure in a nearby park or try a new lake activity like paddleboarding.
Break it to Make it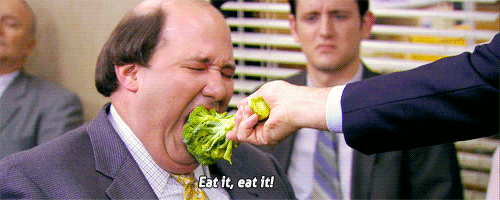 During the summer, students trade their books, backpacks and stress for swimsuits, sunglasses and carefree attitudes. However, these breaks cause basic personal health to slip. Make sure to stay healthy over the summer, so you can continue basking in the glorious sunshine. Pediatrics assistant professor and University Health Services physician at UW-Madison Dr. Paula Cody said she thinks students need to keep consistent sleep and mealtime schedules and drink lots of water. "The dietary guidelines still apply during the summer—making sure they are getting as much water as possible…along with their three meals a day," Dr. Cody said. College students often follow typical schedules Monday through Friday during the school year, but summers act as a never-ending weekend filled with late-night Netflix binges, midnight bonfires by the lake and pizza deliveries at all hours of the day.
Soak Up The Sun Safely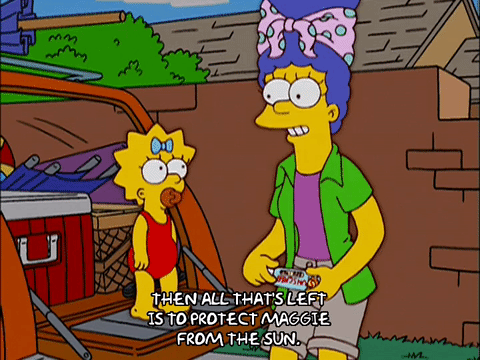 All of your friends hop into their cars throwing swimsuits, snacks and huge beach towels in the trunk. You hit the beach, lounge in the sun, play Marco Polo, eat tons of ice cream and start a splash war with that cutie you not-so secretly have a crush on. One problem, though—there's three things missing from this perfect summer day: sunscreen, drinking water and protective clothing. Nothing ruins a day in the sun like sunburn or heatstroke, and your chances of experiencing either increases dramatically over the summer.
As cool as it might be to get a killer tan this summer, too much sun can cause skin cancer and early aging. Protect yourself and your friends and throw on some SPF 30. Make sunscreen, sun-shading hats and protective clothing the newest hot trend. There is nothing sexier than healthy skin and a long life.
Kicking Back With Besties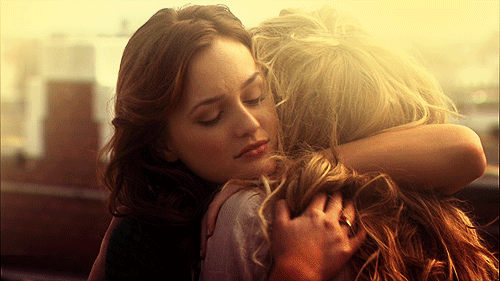 That first hug with your hometown best friends after a long school year makes everything feel better again. As you sit and gossip about crazy college drama, you realize nothing changed between you during the year apart. As a way to keep mental health strong, Dr. Cody suggests reconnecting with loved ones and friends. "A lot of the time, during the year, [students are] buckling down, working their butts off, not having time to spend with the people they love," Dr. Cody said. For many, summer means a time for internships, work or classes, but it should also be a time to have a little fun and recharge in preparation for the next school year.
Reading On a Rainy Day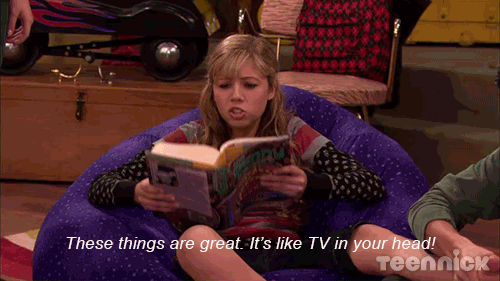 Relive your middle and high school days by picking up a book from the Twilight saga to help remind you how much you love reading. Do you remember why you were obsessed with Team Edward over Team Jacob? Or how much joy you had reading classics like To Kill a Mockingbird or The Adventures of Sherlock Holmes? Summer is a great time to find a book that you choose to read instead of being forced to read for that one medieval French literature class. Who needs Laclos, Molière or Rousseau when you can pick up Harry Potter?
Killing it in The Job Market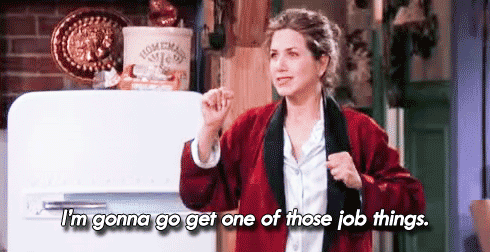 Add professional development to your summer to-do list. Even if you don't have a summer internship or job, that doesn't mean you can't develop skills that will look great on a resume and impress future employers. Create informational interviews with various companies and job shadowing opportunities over the summer. UW–Madison College of Letters & Science career consultant Maureen Muldoon said informational interviews and job shadowing help students narrow down careers through seeing a first-hand look into a position. "During the school year, it's harder to make time to do those things, so in the summer you can create a job shadow opportunity and you can put that on your resume," Muldoon said. She also suggests taking community college classes on technical skills that employers might require of applicants.
Make this summer one for the books by building your professional skills and taking care of yourself both physically and mentally.