By the end of the year, students experience burnout due to the overload of work that comes with every college semester. Final exams enhance stress to the max, whether they configure the question-and-answer format or the oh-so-terrifying 10-page paper. Rather than reflecting on the negative, make finals season something to look forward to! At St. John's University, the home to Johnny Thunderbird and dedicated students, we keep a few tips and tricks up our sleeves to keep those finals week jitters under control. St. John's students maintain calm dispositions during finals week by continuing these traditions to help them de-stress.
Check out these fun-filled activities that give them something to look forward to!
1. Study Groups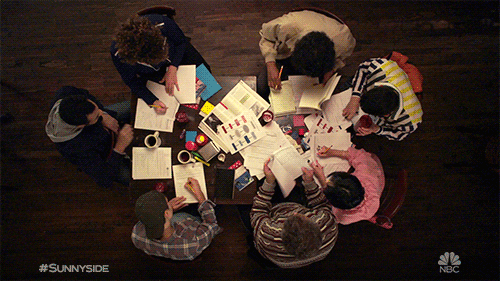 Studying alone causes procrastination. To avoid this unavoidable situation, find a group of study buddies that you mesh well with! Study groups persuade students to fully focus on their work with some friendly faces to take breaks with.
"My study groups motivate me to stay on track when studying for exams," St. John's University senior Rossana Valente said. "I usually meet my group in the library. My study groups stay small, so we aren't tempted to get distracted by going off-topic. We usually create unit reviews or flashcards through Quizlet."
The Loretto Memorial Library provides the perfect setting for study group sessions. From the quiet areas to a large whiteboard, you'll surely find the perfect spot for you and your group. Whether you prefer to study in groups or study in solitude, the library makes for the best place to focus without the temptation of a bed to nap in.
2. In-Class Reviews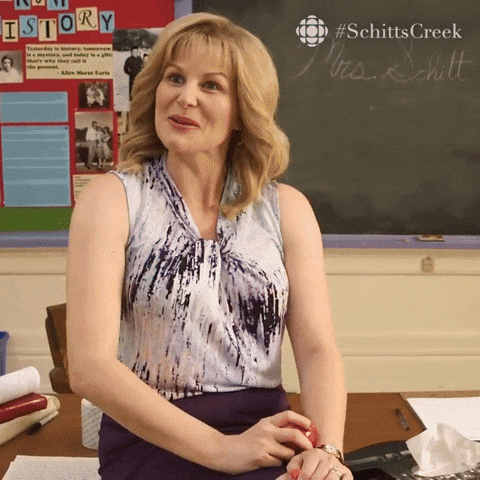 Professors know that finals week causes stress for their students. At St. John's, many of the professors schedule review classes for the students to participate in to make sure the material sticks before exam day.
"My professors usually use the last class day to act as a study day to review," St. John's University senior Star Skliras said. "I usually write out study guides for all my finals about two weeks before the test date. I like spreading things out, so it doesn't become too overwhelming during finals week."
Preparing earlier by creating study guides and memorization tactics allows you to adapt to the material come time for in-class reviews. You'll also come into the exam with a clearer understanding of the exam topics. Then you could go ahead and give yourself a well-deserved gold star!
3. Detox Days
Sitting in your room day after day and staring at the same material will totally give you a headache. While studying for finals and gathering research for your final papers, remember to take breaks. So, why not try hitting the gym? Both the Staten Island and Queen's campuses offer gyms for students to work-out their study frustration.
"During finals, going to the gym allows me to remove myself from a strict studying schedule," St. John's University senior Amanda Tortora said. "While it might sound crazy, sometimes I wake up early to get all my studying done and I tell myself that once I complete my work, I can go to the gym. I personally do not like working out at home because I never get the same motivation from an at-home workout. If I miss any day at the gym, it puts me in a lazy mental state where I may not get anything done the entire day. Setting up a reward-driven schedule allows for self-motivation to get my studying done."
Study detoxes will clear your mind, especially after getting a thorough work-out. Setting a day aside to practice total body self-care improves the ability to retain information. Instead of turning to total mush, your brain rejuvenates through study detoxes. A recharged body brings a recharged mind.
4. Writing Workshops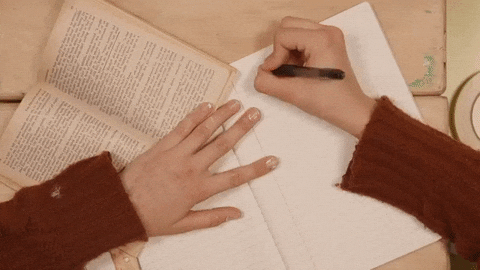 Many students at St. John's find themselves head-to-head with some pretty hefty papers instead of question-and-answer exams. Research papers take a lot of time and energy to complete depending on length and topic.
"Writing workshops help me prepare for papers because they give me a chance to brainstorm," St. John's University junior Samantha Haynia said. "I enjoy workshopping papers with my friends. We send our papers to each other and point out what works and what doesn't. Having people read my writing and help me fix any problems in a constructive way makes me more confident in the finished product."
The Writing Center employs talented writers with thorough grasps on grammatical tools and style. If you find difficulty in writing papers, reach out to your campus writing center for help. By learning what your paper lacks, you'll know what elements to look for the next time you write.
5. Scheduled Sleep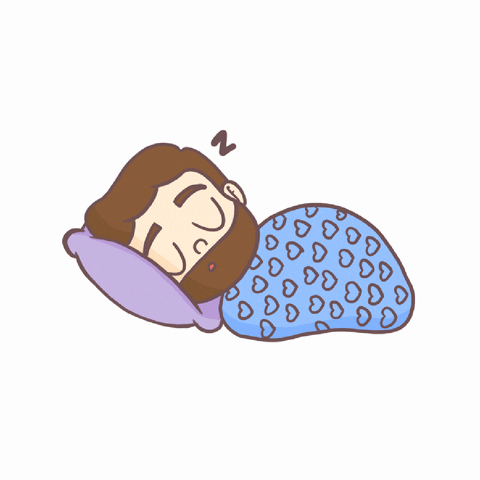 During the semester, staying up until 4 a.m. doing homework becomes a nasty habit. When finals week creeps its way back into your life, this system will hurt you more than it will help you. Even though you might believe that staying awake until all hours of the morning will help you retain more knowledge, it won't! All-nighters result in exhaustion, lack of focus and low-test scores.
"When I don't get enough sleep my test performance is not as strong," St. John's University senior Courtney Killwey said. "I have trouble focusing and I don't produce quality work. It's important to give your all during finals week, so I try to maintain a healthy sleep schedule."
Escaping to the dream world helps your ability to perform. Throughout study days, 10-to-15-minute naps may just be the solution you need. Stick to your study schedule during the day and set reasonable end times, like 11 p.m.! Once you reach that time mark, you can finally hit the hay.
6. Motivational Aspirations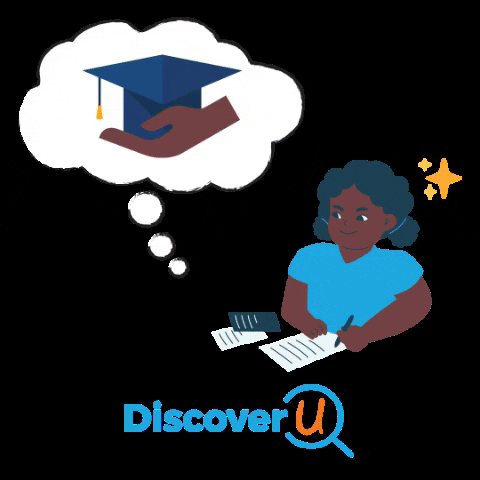 Going into your exams with a negative attitude makes you feel, well, crappy! Don't psych yourself out this way. Remaining positive through constructive confidence will lead you down the path of success.
"During finals week, I am usually assigned a lot of papers," St. John's University senior Nicole Knorr said. "The key to keeping up motivation is planning. If you write everything down, your stress is under control. I have a planner that helps me remember everything; this keeps me organized."
If the negative thoughts overpower you and you start to notice some disorganization in your work, take a stroll to the Health and Wellness Center. The Center for Counseling and Consultation will give you advice on how to get past your academic, as well as personal struggles. Don't be embarrassed, they want to help you!
7. Breakfast Plans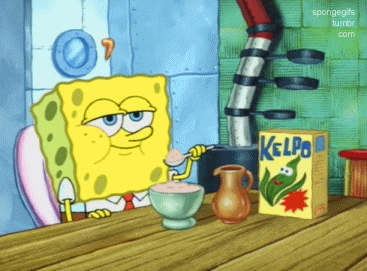 "The most important meal of the day, servin' it up Gary's way!" This Spongebob Squarepants quote strums a chord in all of us. Yes, breakfast remains the most important meal of the day, even though many of us refuse to eat it. A hearty meal sets the tone for the rest of your day.
"I definitely try to eat a healthy breakfast during finals week," St. John's University senior Victoria Carella said. "My meals are not usually super planned, but my go-to is eggs and avocado toast or oatmeal with peanut butter and bananas!"
If your dorm lacks the basic breakfast necessities, that means it might be time to take a walk to the dining hall. The cafeteria, or "The Caf," as Staten Island students call it, provides an array of breakfast foods for students to dine on.
If you run out of the house or your dorm in a hurry, be sure to stop by to grab a banana before hitting the classroom for your first exam. On the Staten Island campus, Student Government Inc. realizes the importance of a good breakfast, so the Commuter Senators make it a priority to host special breakfasts for the students. Keep an eye out for these events—you never know when Beans and Leaves will make an appearance.
8. Hanging with Friends on the Great Lawn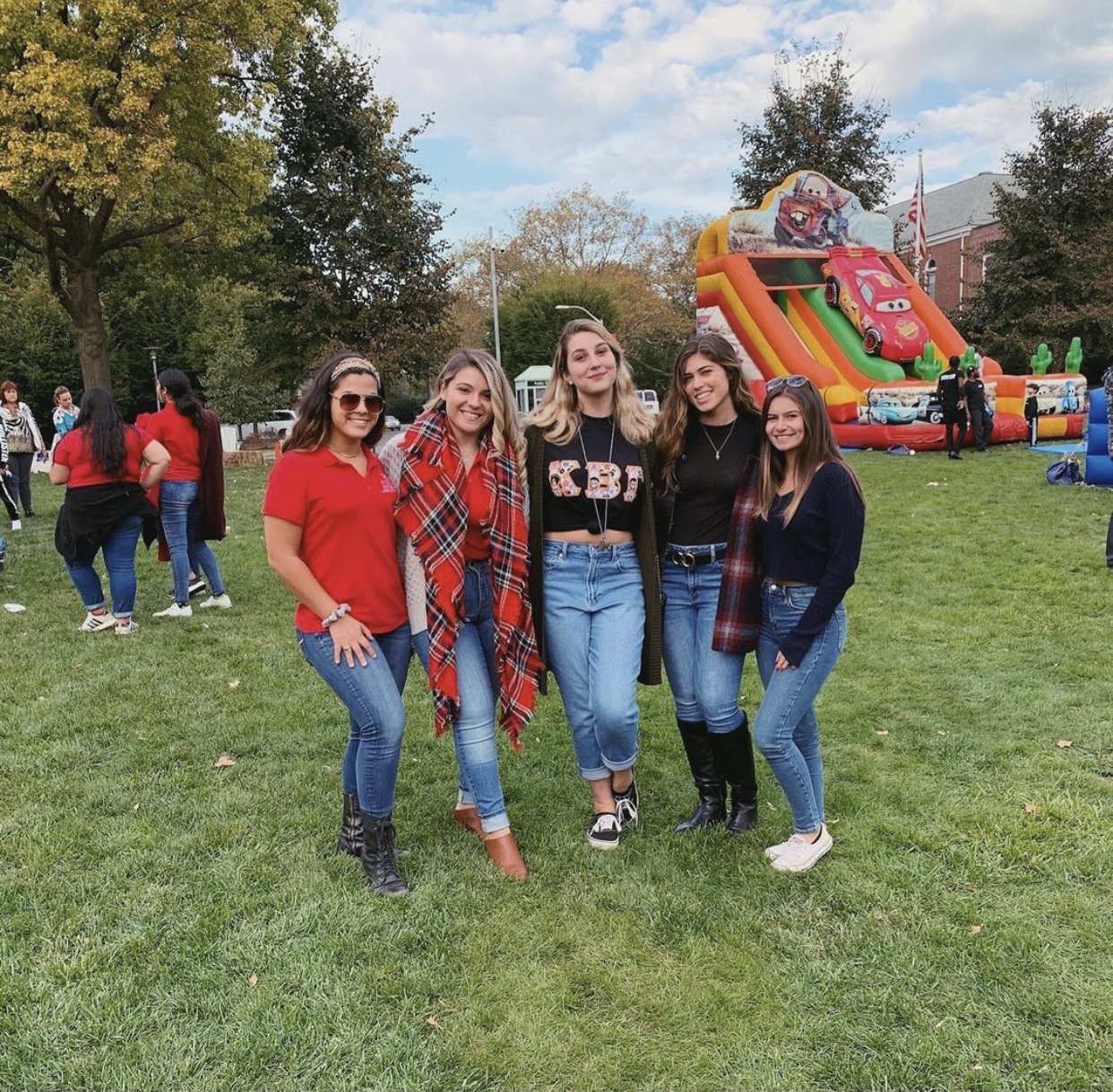 Finals during the springtime bring a rush of anticipation for summer break. At St. John's University, students scatter themselves across the Great Lawn enjoying time with friends and perfect weather.
"I feel the like spring semester is definitely less stressful since we can spend more time outdoors," St. John's University senior Brynn Batiancela said. "Some of my favorite memories spent on the great lawn include playing music and throwing the football or frisbee around with my friends. Music has always been a stress reliever for me because I love to play, so it's nice to be able to share that with others. It really brings everyone together and gets us all through the stress of finals week!"
Even if you sit alone on a bench, observing the community of students reminds us that we go through this stressful time together. Just by sitting outdoors, you gain the courage to approach a group to talk to them about the stress of studying. Breath in that fresh air, take in the scenery and relax. Just think, all of those fun beach days patiently wait for you!
9. English Club Open Mic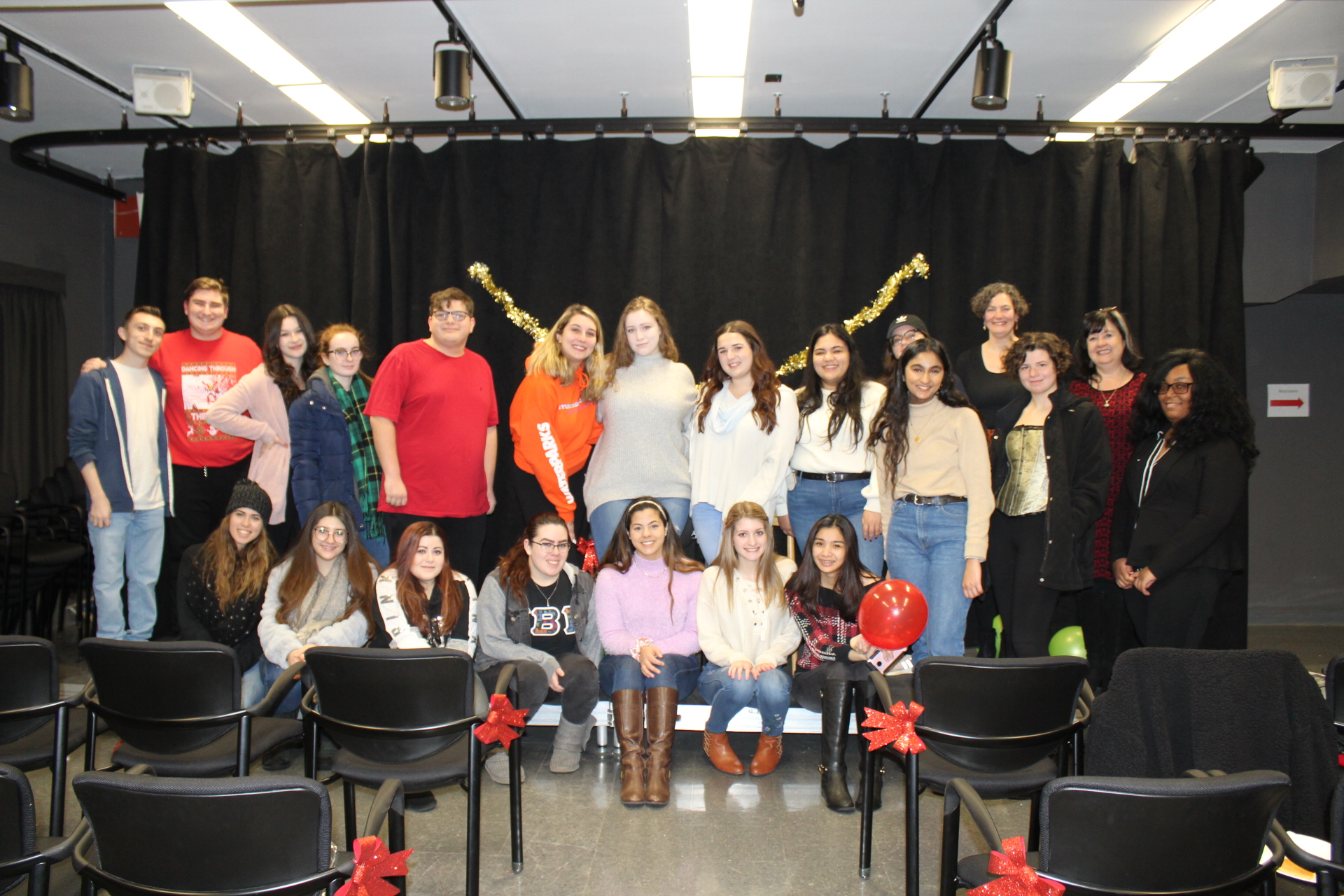 The English Club Open Mic acts as a before-finals tradition on the Staten Island campus since the Spring 2018 semester. At this event, students get the opportunity to read their original work, or the work of their favorite writers. The English Club hosts this event right before finals week begins so that students can enjoy a sense of community, and maybe hear some slam poetry.
"The Open Mic is such a nice opportunity to de-stress before finals start. Everyone comes together to share the work they are most proud of in front of a supportive group, and honestly, it's such a nice time that allows you to relax a bit before you have to swing into full gear for finals," St. John's University senior Jennifer Tenuto said.
If you notice that the clubs on your campus shy away from holding events before finals begin, encourage them to change. Hosting events allows students to de-stress and let loose before testing. Students will get the opportunity to gather in a low-stake setting to talk about their similar experiences. You could even find a new study buddy! English Club's Open Mic provides a safe space for students to share their work, chat with professors and eat the executive board's homemade desserts.
10. Greek Week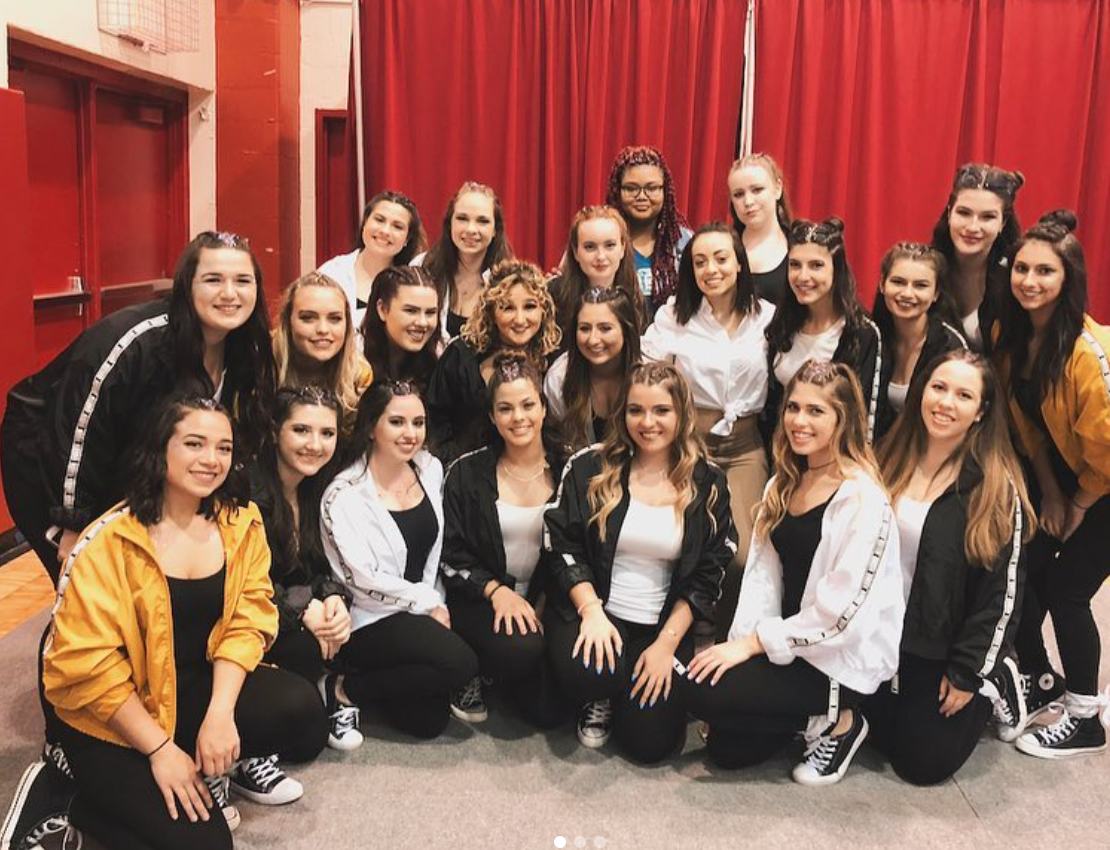 The community of Greek life organizations on the Staten Island campus gather together for a week of pure fun and friendly competition. Talent shows, pageants, out-door games, charity dances, you name it! There's something for everyone to do during Greek Week and acts as a great stress reliever for students.
"Greek Week helps ease students' minds and gives them something to look forward to outside of the classroom," St. John's University senior Grace Harris said. "Greek Week allowed me to become more focused while studying for my finals. It taught me better time management skills knowing that I had to prepare for both my finals and work with my sorority for the upcoming events."
The sororities involved include Kappa Beta Gamma, Theta Phi Alpha, Phi Eta Chi and Gamma Eta, while the fraternities involved include Kappa Sigma, Iota Alpha Sigma and Alpha Phi Delta. Greek Week celebrates the Greek Life community and all their accomplishments made throughout the year. All get invited to take part in the fun, even non-Greek Life members!