St. John's University-Staten Island may not be home to the Queen's campus' Red Storm, but the 16.5-acre campus offers a lot more than just basketball. Ever been to a college-hosted dance? Or got to go running across the Great Lawn duct-taped to your sorority sister's leg? Look no further than St. John's University! With a student body of 2,000 plus, SJU's Staten Island campus gives you a taste of the college life at an intimate level.
From balls, to Greek life, to service days, this tiny but fierce campus offers some serious FOMO events!
The Welcome BBQ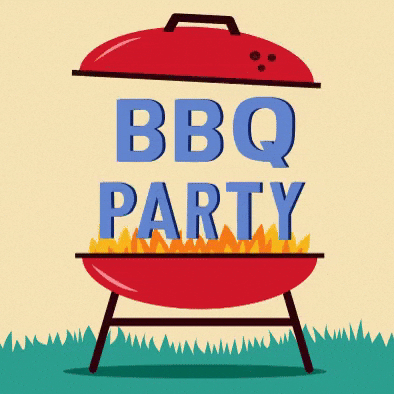 A tradition at St. John's University takes shape in the Welcome Barbeque, and what college student could deny free food and good music? This event proves itself a staple during the fall semester when students are still rolling off their summer daze and shifting back in work mode. Not to mention the freebies from the booths! Booths at a barbeque? Yes! St. John's University sets up a variety of booths from different offices to give out information and some special treats to the students who attend. You can also check out designated tables to meet supervisors and deans from each college within St. John's, which creates a great opportunity to meet new friends. If you are a freshman or a transfer student, this event is made for you to meet everyone with low risk.
Even for a returning student, this BBQ provides a perfect way to meet new people. "When I first started classes, I kept reserved and had no intention of putting myself out there. This event completely reversed my train of thought and led to a path that allowed me to gain more confidence in myself and my ability to communicate. To this day I have strips of silly photos hanging on my board of myself and my newfound friends," St. John's University junior Luke Peteley said. When fall comes around, look forward to the Welcome BBQ and their awesome Italian ices.
University Service Day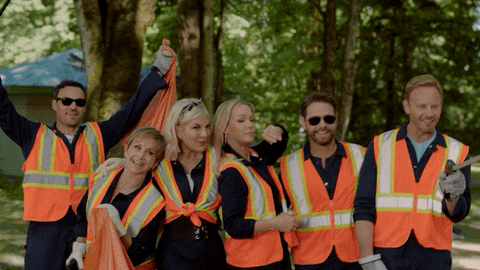 Am I the only one who feels really good after a day of good deeds? For St. John's University students, opportunities arise everywhere. From Midnight Runs giving the homeless a meal at the New York City Ferry Terminals, to donating clothes for the Campus Ministry's clothing drive, the possibilities seem endless. But the king of all SJU service events? That's University Service Day. Every Greek life organization, as well as a multitude of clubs and volunteers, come together to work as a team to give back to the community around the campus.
Each group splits up and travels to different locations around St. John's to accomplish different services! "St. John's and Staten Island have provided so much for me and my fellow Johnnie's, that I would feel ashamed if I couldn't give even an hour of time back to my own community," said St. John's University senior and member of Kappa Sigma, Mathew Jelicks. "The brothers all found different ways to bring a smile to each other's faces, and I wouldn't want to miss those memories ever!" So, the next time you need to do those service hours for class, grab a friend and join in on USD!
Bid Day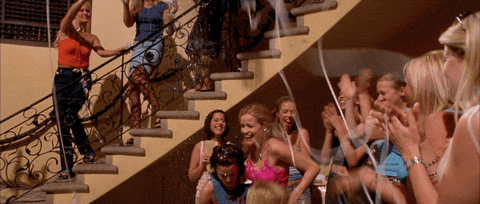 You went to the rush events. You met all of the members and found some pretty awesome people. The final hour is upon us: Bid Day! On the St. John's University-Staten Island campus, Bid Day's a holiday that happens twice a year. Each sorority and fraternity decides the fate of their future rush classes, and the time to celebrate finally arrives. Nerves run high while you wait on that line of streaming students, all anticipating the news: "You got a bid!" After you get your bid and dance in the hallway for a minute with friends, head on up to the gymnasium for some great music and photo ops!
Sororities go all out with decorations and t-shirts for each bid, and fraternities rep their letters and play some games with their new bids. "The greeting I received from the sisters when I entered was so overwhelming and kind, that I knew I had made the right choice," St. John's University junior Sam Haynia said. "Being on the other side of things is such a fun experience because I get to wait in anticipation to see who accepts their bids. They are just as ready and happy about joining the family we have created with our sorority as we are to add them." Do your prospective sorority sisters and fraternity brothers hear that? Don't be scared to take the leap of faith with accepting a bid from Greek life!
Communication Connection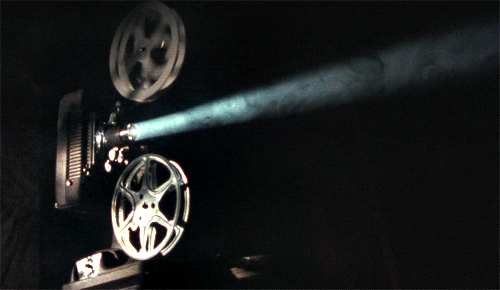 At St. John's University, communications represent an umbrella term for a variety of majors including TV/film, advertising, journalism, marketing, radio and public relations (of course with communication arts being a combination of all of these majors). With that in mind, this event proves a major FOMO event for all of these majors because of one word: networking. The Communication Connection, or Comm. Connection for short, allows a ton of professionals from each field to come and speak to students about their experiences and their time at St. John's. It gives great insight on all of the fields you are dying to know about.
From freelance writers to managers at local theaters, to photographers for professional companies, every student gets the chance to discuss all things comm. with business insiders. This event highlights alumni from two years prior to fifteen years prior as well. It gives students a rough idea of how their degree could be used, and how it appreciates over time. "My favorite memory would be the first time I went in my sophomore year. I had just switched my major to Communication Arts, and I discovered that there are so many different careers you can have with a comm. major!" St. John's University senior Teresa Naso said. Who knows? Maybe you'll arrive as the next alumni highlighted at Comm. Connection.
Autumn Ball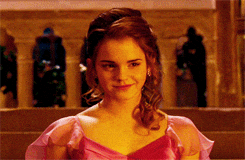 Find a dance partner and get out on the dance floor, because Autumn Ball sounds exactly like what you think: a ball! The glitzy dresses and posh suits serve as a staple at this event, and always turns the campus abuzz when they announce ticket sales. With a venue designed to match the cooling weather, every detail of this dance is planned to perfection by Student Government, Inc. at St. John's. Not to mention a dessert bar to die for—snag as many sugar cookies as you can, I promise you won't regret it.
With music pumping and all of your friends, how could you go wrong? "Everybody loves Sweet Sixteen season. Autumn Ball is the school-sponsored, fall-themed college version!" St. John's University senior Aria Mutkoski said. "From figuring out decorations to favours to how many people we could cram in the ballroom, we always focused on the fun aspects!" What are you waiting for? Put on those feel-good heels and strut on that dancefloor!
RSA Events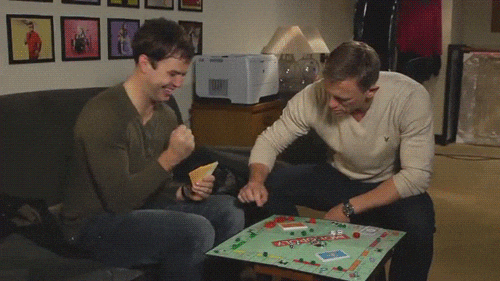 Dorm students rise! The Resident Student Association always brings it with their events. From learning how to cook Italian dishes and making your own cookbook, to game nights with your dormmates, the RSA constantly provides for dormers. Campus life proves both exciting and fast paced, but the RSA offers the dormers a great way to relax and chill out. And with free food always acting a motivator for college students, thankfully the RSA comes prepared. "I remember one game night event when we were all playing Just Dance and it was so funny seeing everyone try to do some of the dances," St. John's University sophomore Jazmin Genao said. "It feels like a little family." If you're dorming at St. John's, head on over to the RSA office for some pretty cool events! Although I would caution about Monopoly night; things get pretty heated over there.
Greek Week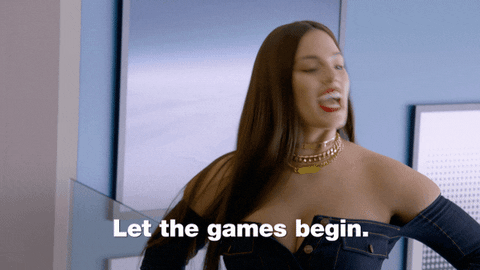 This is it, the moment you heard about since you joined your fraternity or sorority: Greek Week! A week-long competition between the Greek life organizations will definitely spice up your semester. This week determines a Greek life organization's bragging rights until the next Greek Week, so put on your game face. Grab a spoon in the egg race, or a hula-hoop for the hula-hooping competition because these games equal the St. John's Olympics! Get this—each organization will also put up a member for the Greek God and Greek Goddess Competition. One of the two high-stakes events at Greek Week, each member gets their time in the limelight to show off their talents. Then, check out the culmination of Greek Week: the talent show.
Every sorority and fraternity puts on a show based on the Greek Week theme, which ranges from Rock-and-Roll to Broadway. "Participating in Greek Goddess was really nerve-wracking for me since I get nervous on stage, but overall it was fun!" St. John's University senior Brynn Batiancela said. "I feel like I became closer to my sisters in the weeks leading up to Talent Show since we would practice so much together. Seeing how everything came out together in the end and patting ourselves on the back for all our hard work was a great feeling." The only way to participate is to join Greek life, so grab that bid from Bid Day!
Spring Fling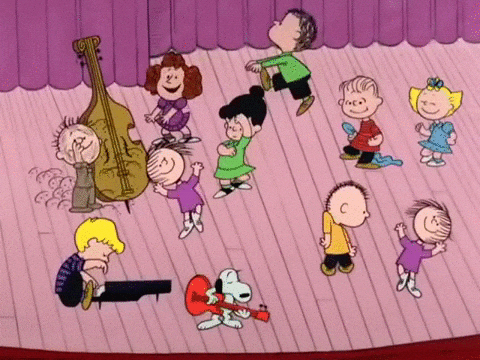 The sister dance to the Autumn Ball, Spring Fling offers a fun and flirty dance during the spring semester! That flower printed button-down you tucked away in your closet? It is about to make its debut at the photo-booth with some pretty awesome feather boas. Student Government, Inc. hosts this dance as well, and everyone's ears perk up when they hear Spring Fling is rolling around. After all, Spring Fling provides a tell-tale sign that the semester is nearly halfway done, and by then, students go all out looking for a sort of relief.
Let the stress from classes melt away for a night with your friends out on the dancefloor, with songs you can request at your pleasure. Plus, the Instagramable photo ops are everywhere, which makes for some enviable posts. "It was so fun just dancing around and singing with my best friends and taking really goofy pictures in the photo booth," St. John's University junior Stefanie Scotto said. "We don't get to do [it] that much so it was tons of fun." Push away your textbooks and worries for a night out with Spring Fling!
Accepted Students Day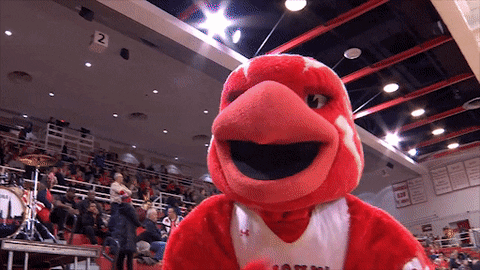 Bring on the accepted Johnnies! Accepted Students Day, another awesome event hosted by St. John's University, welcomes the high school seniors about to dip their first toe into the college pool. Current students help run this event as well, making ASD a university-wide celebration. Walk amongst the current students and your fellow accepted classmates at the outdoor tables for clubs and Greek life— while munching on some to-die-for fries from the hamburger food truck of course. You read that right: food trucks! They line the sidewalk on the campus make a bonus for a fun-filled day of exploration on the Staten Island campus.
But don't think that this event is all business: you can find a bunch of mini-events scattered around for you to discover. "The photo booth, caricaturist and food trucks were my favorite part! I would tell all the accepted students that they absolutely will not regret coming. Whether they're introverts or extroverts, there's something of interest for you!" St. John's University junior Hanya Abdalla said. Come on down to St. John's University on Accepted Students Day for a Johnny-tastic time!
Beta Alpha Psi Annual Professional Mixer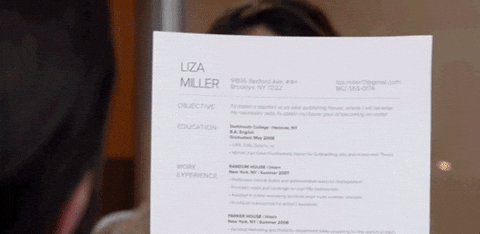 While the communication arts majors have the Communication Connection, the business majors have the Beta Alpha Psi Annual Professional Mixer! Don't be fooled by the Greek letters; while this organization does include Greek life members, this event is open to everyone. Here, check out organizations like Berdon LLP, one of the companies that attends this crucial networking event for St. John's University business students.
After all, you get to hear firsthand what these companies look for in a resume when you apply for a job. This mixer, while maintaining the typical mingle-and-meet, boasts some pretty cool activities for students and professionals to enjoy. "At last year's professional mixer, we competed against the other tables in a trivia game; it was a lot of fun. It was also a great ice breaker with professionals from Berdon LLP," St. John's University junior John Giammarino said. If business is your passion and you want to get some experience from the professionals themselves, mark the Beta Alpha Psi Annual Professional Mixer in your calendar!