People say Iowa provides nothing more than endless fields of corn. "Why would anyone want to go to school there? What do you even do there?" I hear that when I first tell people the location of my small liberal arts college. Clearly, they've never visited Decorah. Nestled among towering bluffs and shaped by the Upper Iowa River, Decorah provides numerous opportunities for Luther students to explore the great outdoors.
1. Walk the Trout Run Trail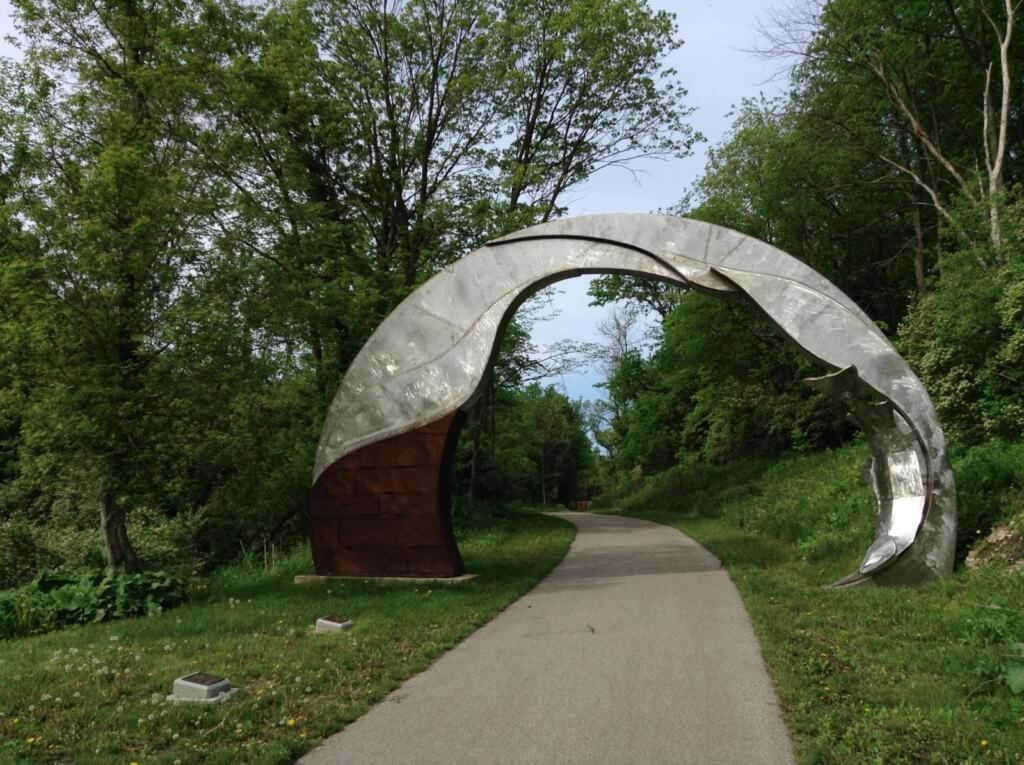 The winding switchbacks of the Trout Run Trail offer 11 miles of physical activity for runners, bikers, walkers and skiers. "The views and the variety are amazing," Luther College junior Linnea Peterson said. "Plus, it's just a great physical challenge." The trail winds along the Upper Iowa River, through rolling hills of farmland and into lush, forested areas, enabling people to experience the variety of outdoor scenery in Decorah.
2. Canoe, Kayak or Tube in the Upper Iowa River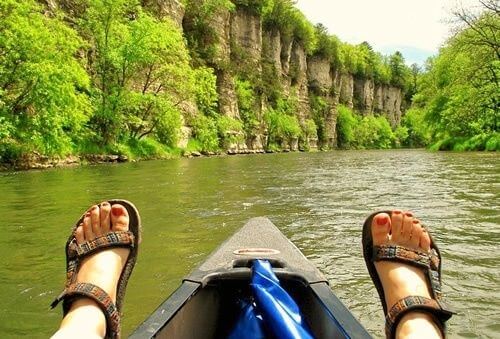 Although swimming weather only lasts a few short months in Iowa, you'll find Luther students floating down the Upper Iowa River on a warm afternoon. Whether in kayaks, canoes or tubes, meandering downstream provides a way to relax, socialize and refresh. "I love kayaking and having good people on the river with me is icing on the cake," Luther junior Grant Thomas said. No kayak, canoe or tube? Rent your floating device of choice from Hutchinson Family Farm Campground or Off the Driftless Wellness and Adventure Company, both located right in Decorah.
3. Watch the Sunset from Phelps Park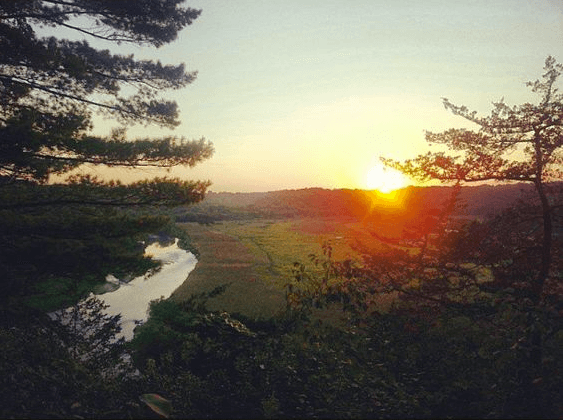 Phelps Park provides a panoramic view of the Oneota Valley, perfect for watching the sunset throughout the four seasons. During the warmer months, take a stroll through fall foliage, pack a picnic and sit around a campfire. On a chilly, winter evening, bundle up and strap on your snowshoes before settling in the snow to watch the sun fade behind the bluffs, leaving a colorful trail in the sky.
4. Hike to Malanaphy Springs
Need to fulfill that science lab requirement? Take geology at Luther College to explore Decorah's landscape. The course includes a trip to Malanaphy Springs, where students can hike through a lush forest to a moss-covered spring, which trickles down the limestone bluff and flows into the Upper Iowa River. If geology bores you, visit Malanaphy anyway—it's open to the public.
5. Try Gravel Road Cycling Trail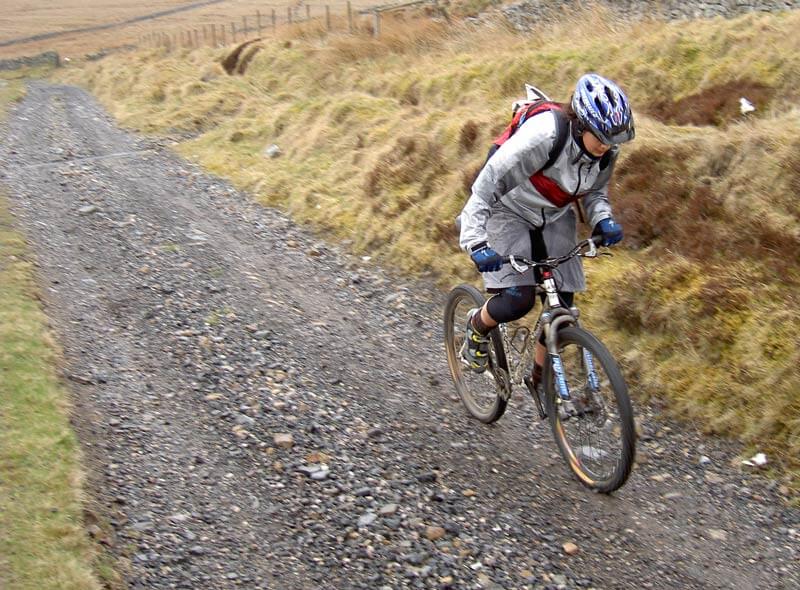 Biking enthusiasts who long to break away from the Trout Run Trail enjoy miles of gravel roads in and near Decorah. "Winneshiek and Allamakee [Decorah is in Winneshiek County] counties have abundant gravel roads rarely traveled by cars that wind in, out and about the countryside with awesome views of rivers, tributaries farmland, and there are plenty of good hills, given the Driftless topography," Luther junior Tanner Gibbons said. Gravel Roads meet the needs of bikers looking for challenging or leisure rides.
6. Practice Yoga on the Library Lawn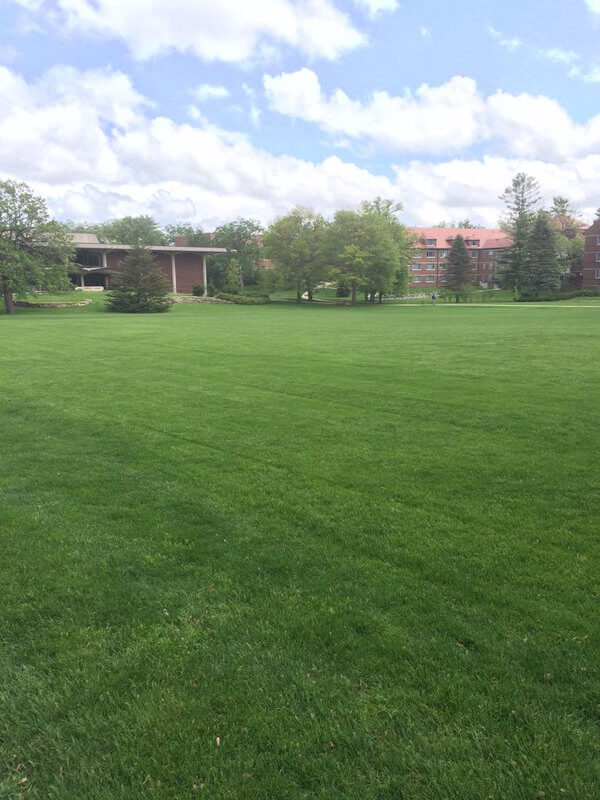 Shake off the stress and find your inner Zen right on Luther's campus. Luther students lead yoga classes Monday through Thursday evenings at 5:30 p.m. during the school year. Occasionally, they take their sunrise salutations outside. Outdoor yoga enables them to reap the benefits of fresh air, sunshine, movement and relaxation.
7. Hammock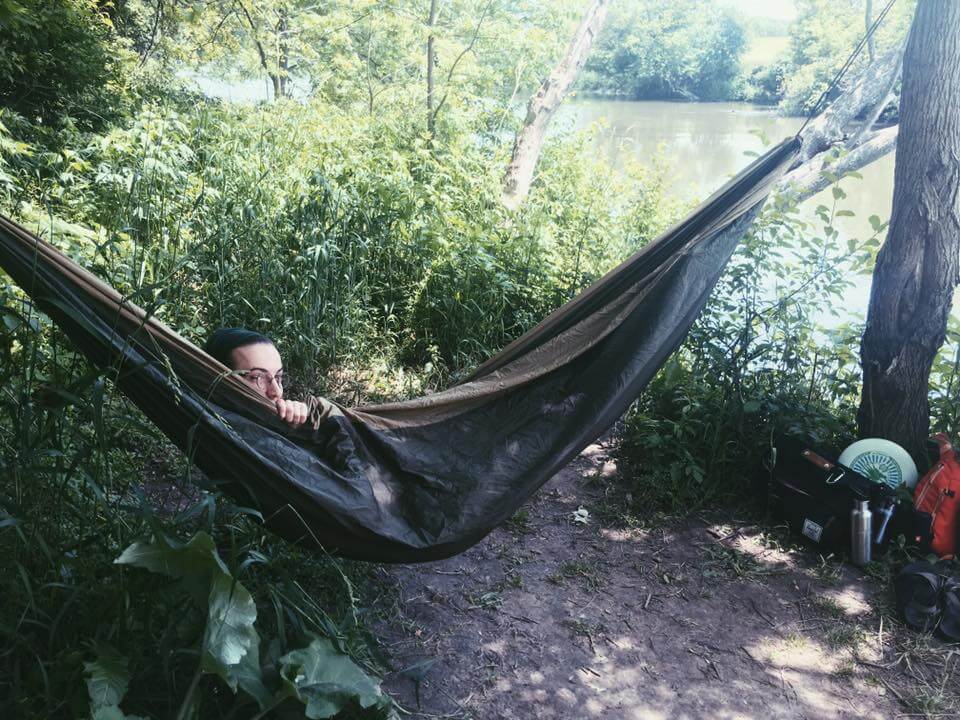 Tired of the low-lit silence of the library? Grab your books, find a couple of trees and set up a hammock outside to get that vitamin D. "I like to go down to the beach of the river. It's a great place to set up a hammock because it is so peaceful out by the water," Luther junior Marcella Meza said. Luther students hammock both on and off campus, where they take naps between classes, study for exams or just "hang" out with friends.
8. Walk to the Whippy Dip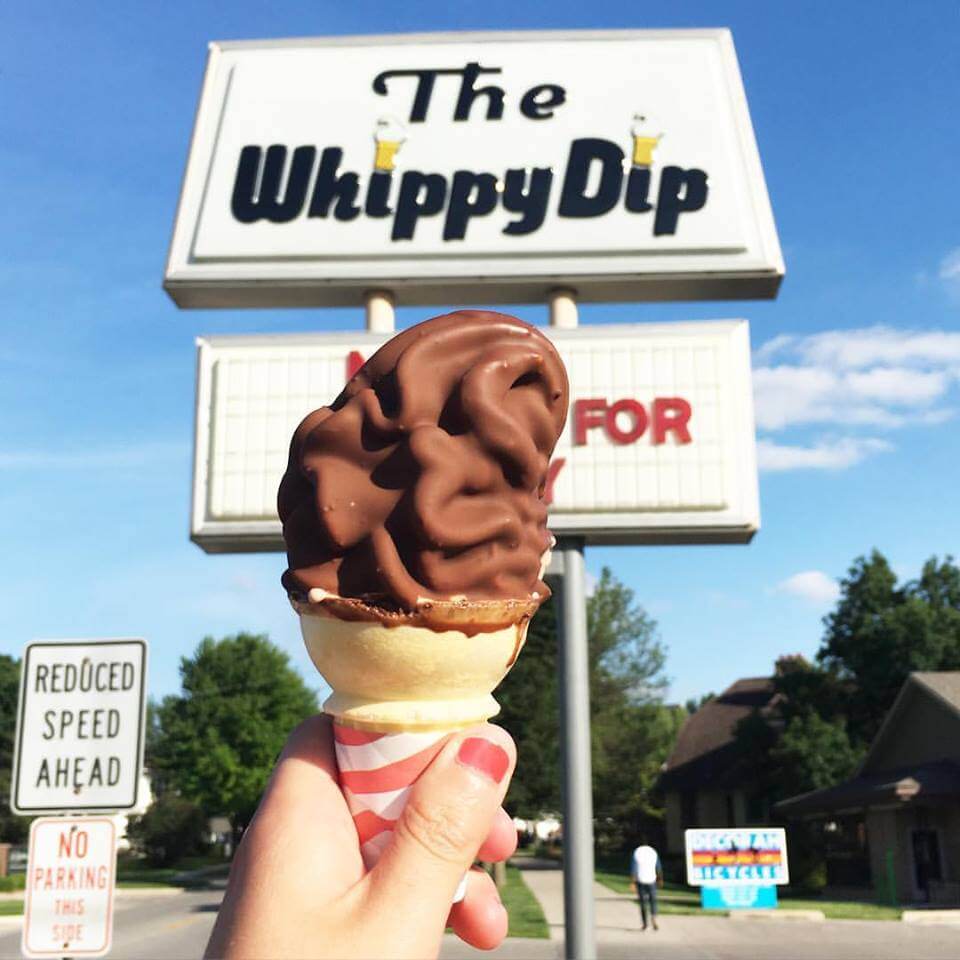 For those who need a little extra motivation to engage in physical activity, take a walk to Decorah's famous soft-serve ice cream shop. Only a short walk from Luther's campus, the Whippy Dip offers twist cones, tornadoes (think of it like a Dairy Queen Blizzard), sundaes, shakes and more. Feel free to get crazy with your toppings.
9. Visit the Winneshiek Farmers Market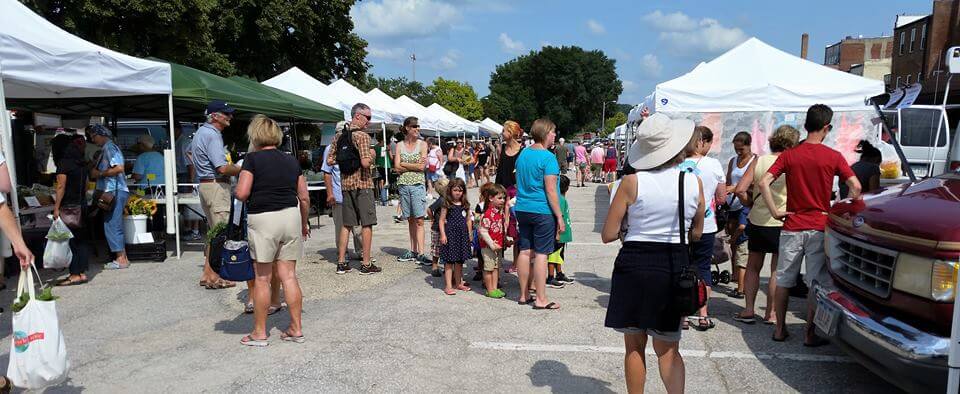 Behind the Oneota Food Co-op in downtown Decorah, Luther students discover organically grown produce, freshly baked pastries, hand-made clothing, local art and live music. Open May 1 through October 31 on Wednesdays from 3-6 p.m. and Saturdays from 8-11 a.m., the Winneshiek Farmers Market brings the entire community of Decorah together.
10. Rope Swing on the River
Feeling daring? Satisfy your thirst for adventure at the rope swing. When snow from the long Iowa winter finally melts, Luther students strip off their thousands of layers and take turns climbing the crooked branches of a tree along the river, swinging from the rope before plunging into the water. "It is nice to get out of the heat and it's always a blast," Luther junior Anna Wehde said. Nothing takes your breath away quite like the free-fall and sudden chill of the river.