"You go where?" If you go to a small school in the middle of nowhere, like Luther College in Decorah, Iowa, you've probably heard this. But you wouldn't trade your experiences for the world. When your professors know your name and every building is within a 10-minute walk from your dorm, you couldn't imagine going to a big school. There's always something at Luther that will brighten your day, like a cinnamon roll from Sunnyside, seeing Weston Noble in Oneota or chicken nuggets from the caf.
1. Seeing the windmill on your way into town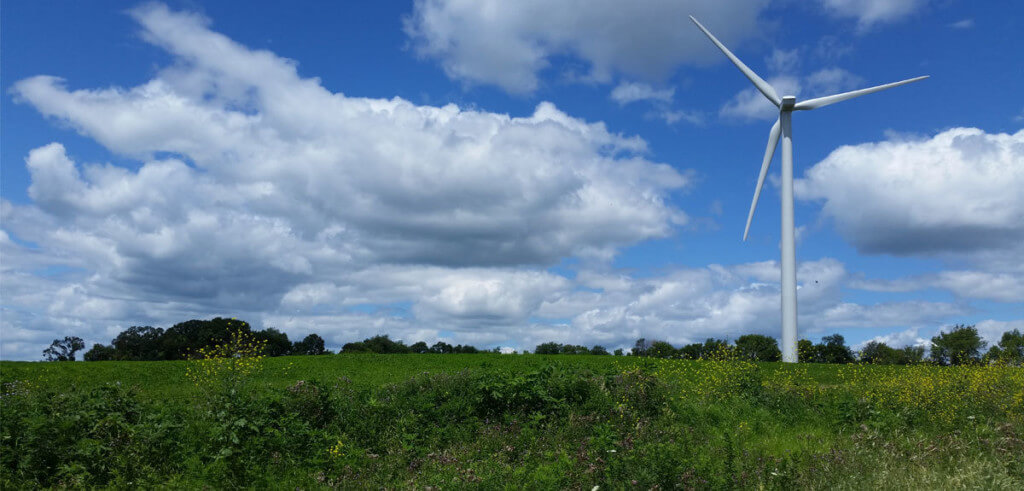 No matter which direction you come from, the drive to Luther consists of field after field and small town after small town. You can't see the Luther sign until you're practically on campus, so you eagerly wait for the windmill to come into view. Once you see it you know you've finally made it home.
2. Knowing where your professors live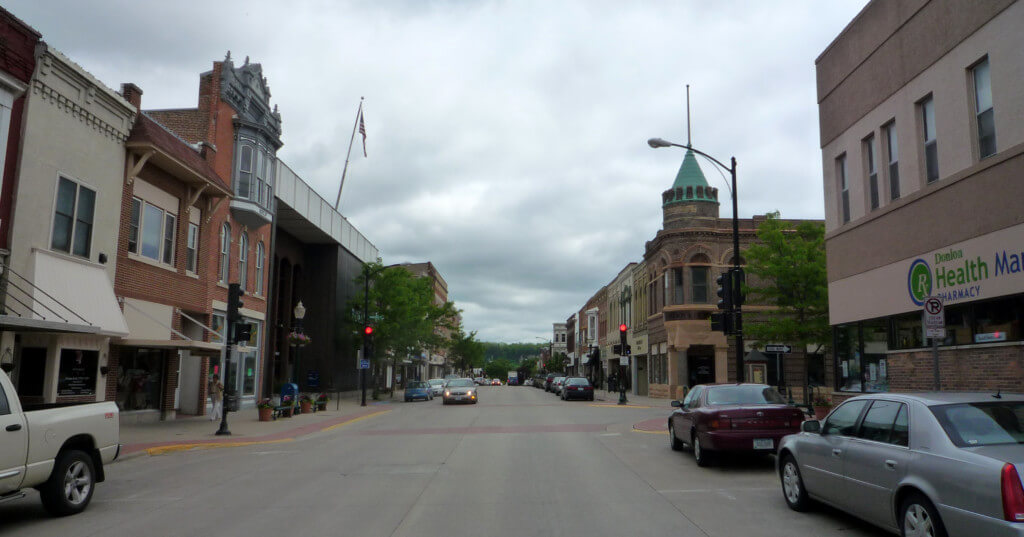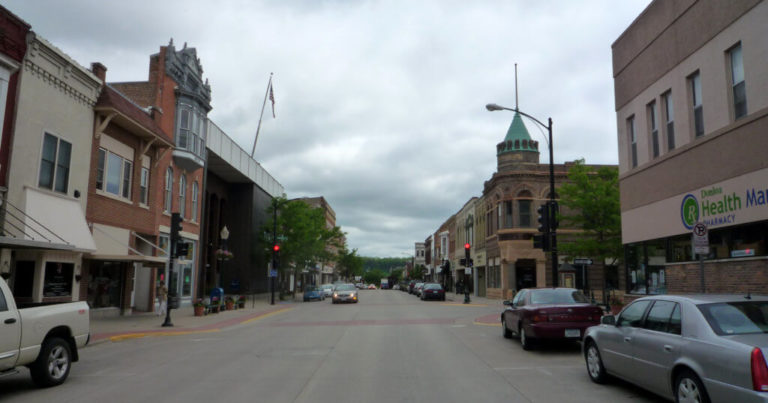 It's a Luther tradition that first year students go to a professor's house during orientation for dessert. At the time it seems strange, but before you graduate you'll have eaten at multiple professors' houses, played with their dogs and gotten help with that midterm you were trying to ace. If they didn't invite you over to their house, they probably brought in a meal or treats at one point to share with your class.
3. Getting hyped for Christmas at Luther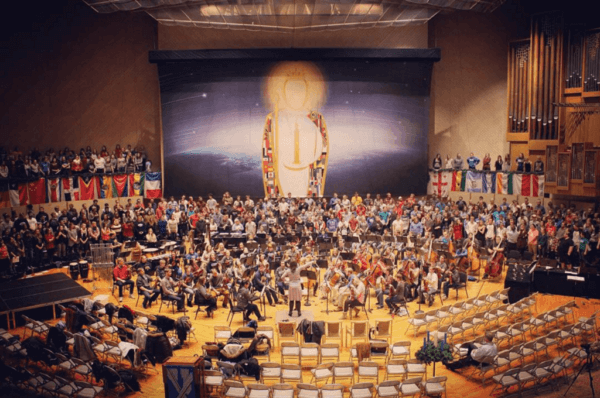 Christmas at Luther is a huge Christmas concert involving six choirs, Luther's Symphony Orchestra and the Luther Ringers. Each year has a new theme, and anyone involved in Christmas at Luther knows that it's a huge accomplishment. If you're in orchestra or one of the choirs, get ready for a hectic week of running straight from class to rehearsal while trying to keep up with homework and getting a couple hours of sleep. Everyone else, sit-back and watch the madness unfold. Once the weekend comes, Luther puts on multiple performances so amazing they bring in thousands of people.
4. Knowing about the Whippy Dip and the Sugar Bowl rivalry
https://www.instagram.com/p/BIiilEBBCk1/?taken-by=gingersnapsx
Ah, the great Decorah debate: the Whippy Dip or the Sugar Bowl. The Whippy Dip serves tornadoes, soft serve and dipped cones, while the Sugar Bowl serves hard ice cream, shakes and root beer floats. Which is better? You decide.
5. Taking too many "Bellfies"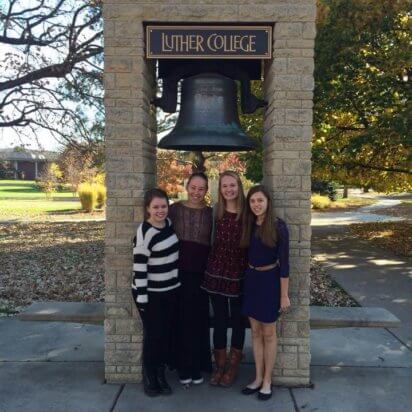 Termed a "bellfie" by more recent classes, every Luther student knows that taking a picture with the Luther bell is essential. Sat right in the middle of campus, the bell is a popular destination. Whenever you're dressed up or with a group of friends it's fun to take a bellfie or seven. Even tour guides suggest to Luther hopefuls that they should make sure to take one before leaving campus.
6. Knowing Frisbee is a way of life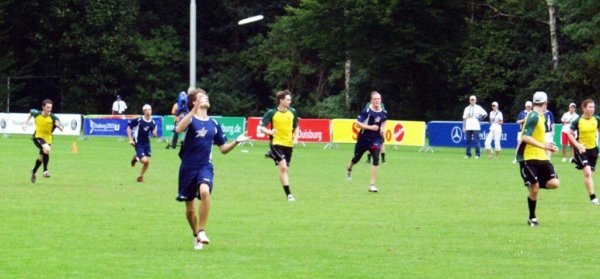 Granola probably means something more to you than just the breakfast cereal. You either completely avoid or embrace the Chaco wearing Frisbee players who constantly hang out in their hammocks. Playing Frisbee or Frisbee golfing on campus takes up most of the fall and spring for many at Luther.
7. Coming back for Nordic Fest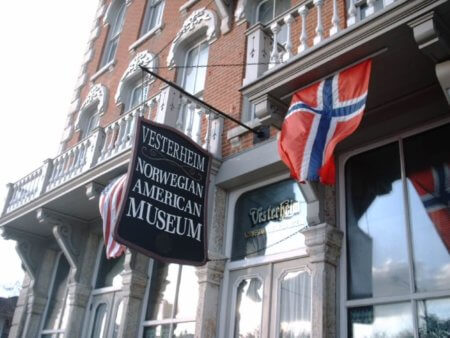 Every Luther student and grad knows that Decorah is all about Norwegian history. Luther is one of the few schools in the U.S. with a Norwegian program, so it's no surprise that Nordic Fest is a huge deal every summer. This makes a great excuse to go tubing in the Upper Iowa River, get some craft beer from Toppling Goliath, catch a pretty cool parade and meet up with other Luther students and alumni.
8. Thinking Main looked better as a castle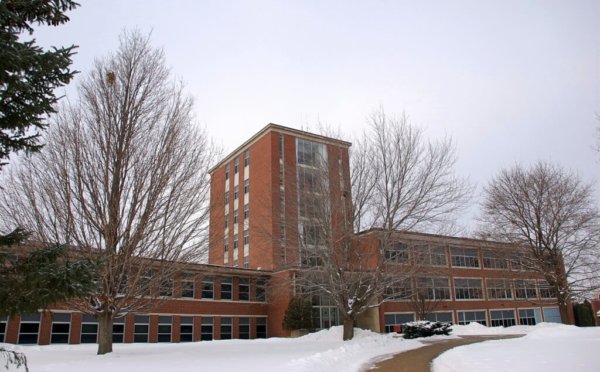 Walking by the old picture of Main in the Union makes you realize how boring Main really is. Main has burned down twice, going from a beautiful castle-like building to a plain brick building. You constantly hear jokes and rumors that they will rebuild Main, and you hope Main will be restored to its former glory.
9. Being nice is a way of life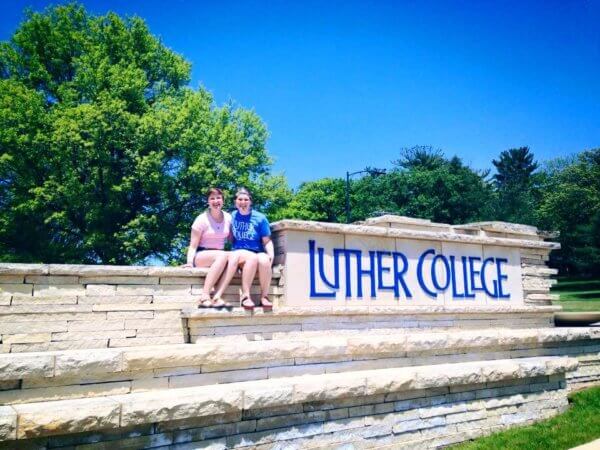 Everyone at Luther knows what "Minnesota nice" is, but they also know it doesn't compare to "Luther nice." Luther teaches its students all about, but most importantly, they learn how to be good citizens. Whether holding the door for someone a football field away, giving up your umbrella for someone in a downpour or offering a stranger a meal swipe in the cafeteria because she forgot her ID, the students and faculty at Luther act so nice it confuses many first years.
10. Knowing your second home is in Decorah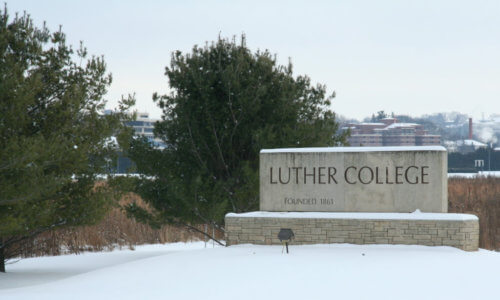 No matter how far you went or how close you stayed, you will always call Decorah home. Every homecoming, Nordic Fest, Christmas at Luther or on any random day, Luther always waits to welcome you back home with open arms.