Californians haven't decided if we've officially entered full lockdown mode or half lockdown mode. Truth be told, the whole ordeal has been rather confusing. As OC college students look for new stuff to do, it seems as if their options have only been growing. In fact, Orange County looks a lot more open than most counties as we begin to adjust to pandemic life.
READ FOR OUR LIST OF COVID-SAFE ACTIVITIES WILL CURE EVERY OC NATIVE'S PANDEMIC BOREDOM.
1. Hello Kitty Cafe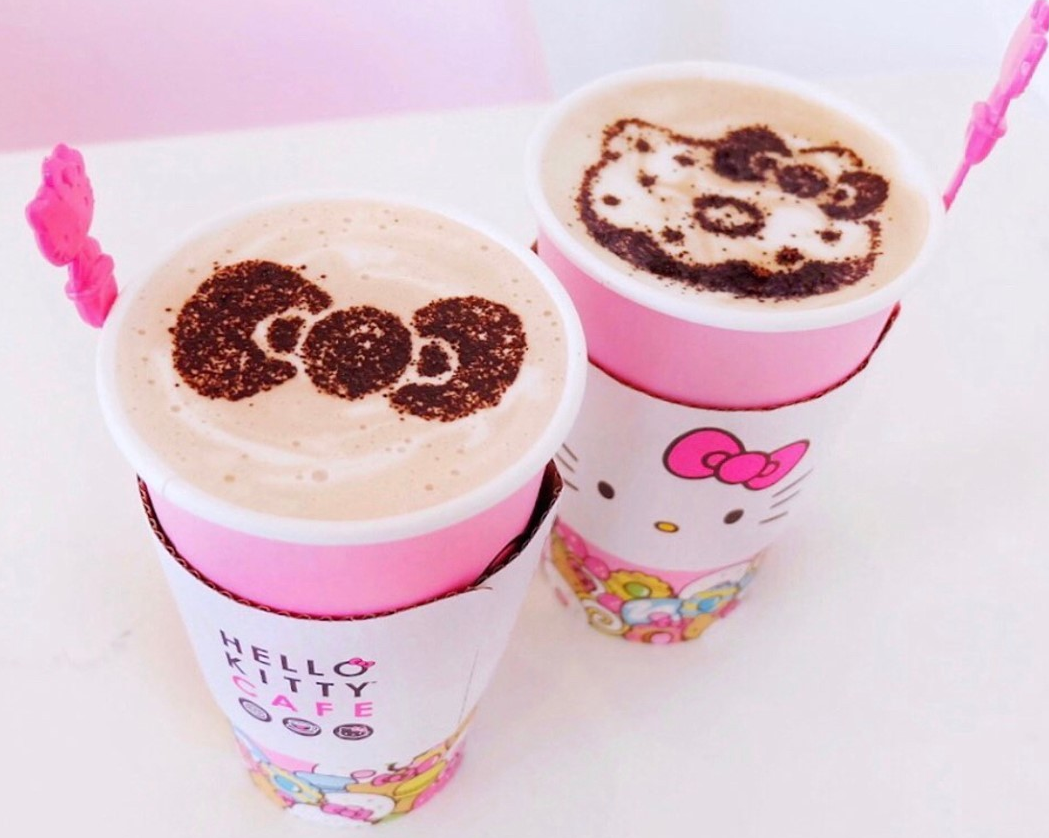 Fair warning: you'll need big pockets for this excursion, Unfortunately, the more affordable bar section of the Hello Kitty Cafe has been shut down due to COVID regulations. As such, only the bakery portion remains open and requires its customers to pay a minimum of $60. But so few Hello Kitty Cafes exist that you can excuse the splurge. Oh, and the aesthetic of the food and cups proves adorable. A big win for OC influencers looking for the craziest thing to add to their feed.
2. Downtown Disney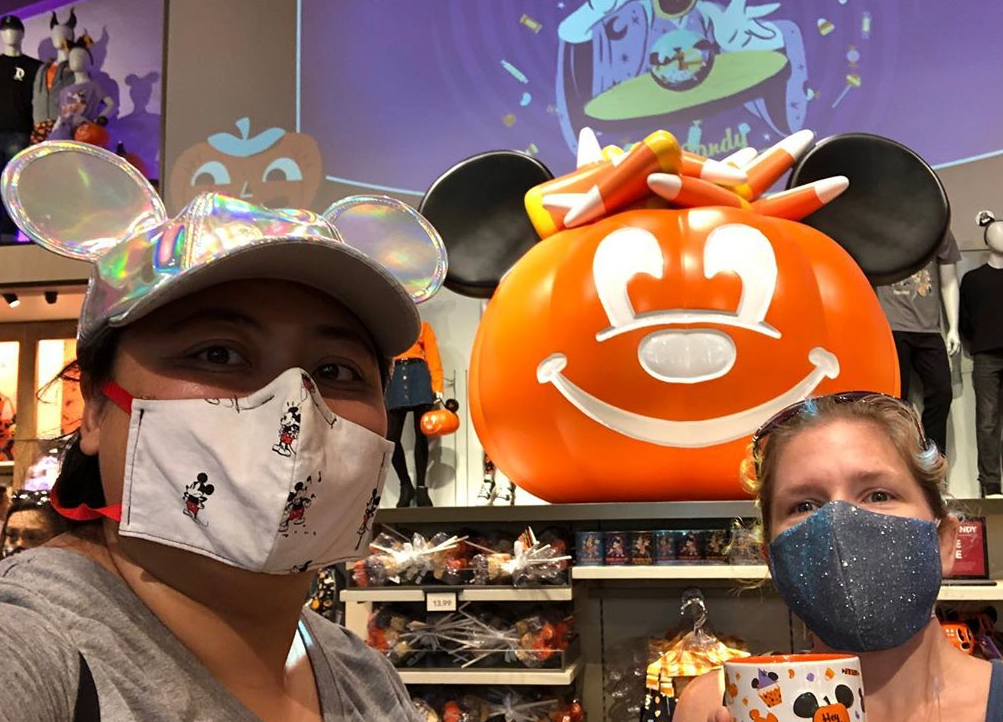 Festive as ever, Downtown Disney has hoarded everything Halloween-themed. A new little Star Wars store has opened up in DTD, holding all the same goodies that Star Wars Land used to. "It has a decent amount of stores open. Even restaurants," Goldenwest sophomore Nathan Coleman said. Downtown Disney overflows with people every day so weekdays will prove your best bet. The virtual queue helps mitigate the overcrowding issues in stores so while you wait to enter, the best thing to do seems walking around and to explore other shops.
3. OCMA
A free chance to look at art for those of us who miss LACMA? Hell, yes! While smaller, the OC attraction does not disappoint. "Funniest thing I've seen there was an interactive art piece that used a sticker that said 'Ted Cruz ate my son,'" UCI sophomore Ashley Fraser said. Expect the unexpected while there. Walk-in and you first spot a giant-sized paper boat, then two four-foot crayons around the corner. Then go up to the second floor to take a peek at Korean-inspired pottery and paintings showcasing African American history. The Orange County Museum of Art remains a hidden gem that comes fully equipped with experimental, nuanced pieces and a mini-paradise for lovers of free parking.
4. Knott's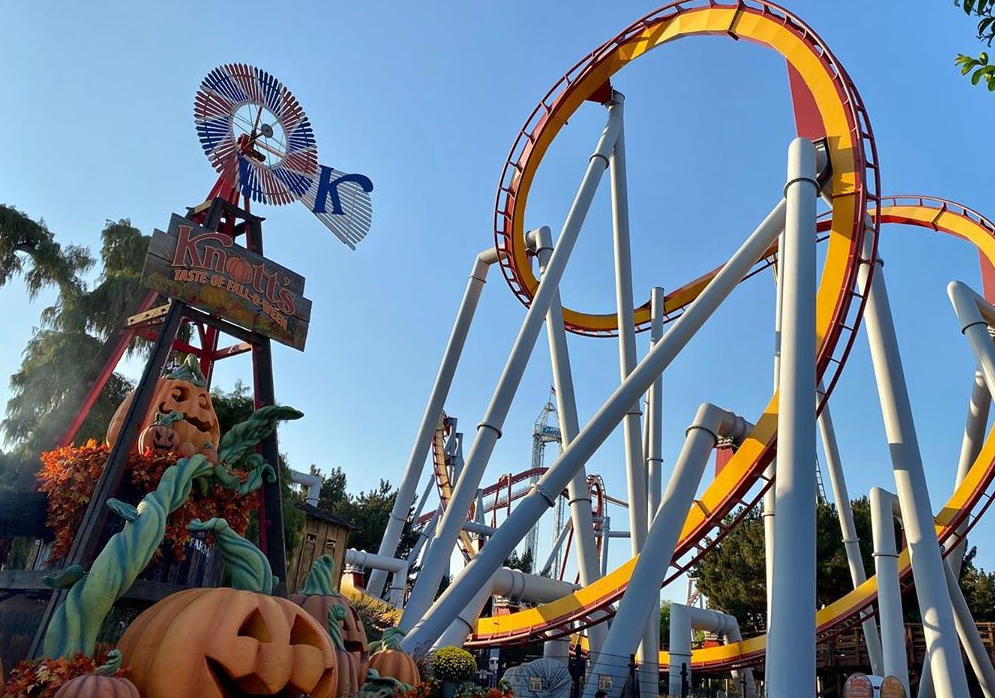 Nothing can top the food at Knott's! "I literally went back just for their funnel cake," SFSU senior Jourdan Mendoza said. And you can even walk around the park and see (socially-distanced) western characters perform. Knott's feels much quieter without the crowds so a big win for line haters everywhere. Tickets cost $35 which may seem steep but consider that a food tasting card comes along with the price (five whole food items!) and parking doesn't cost a dime. As we wait for Ghost Rider and Silver Bullet to reopen, we can stuff our faces with their mouth-watering snacks.
5. M&M Surf School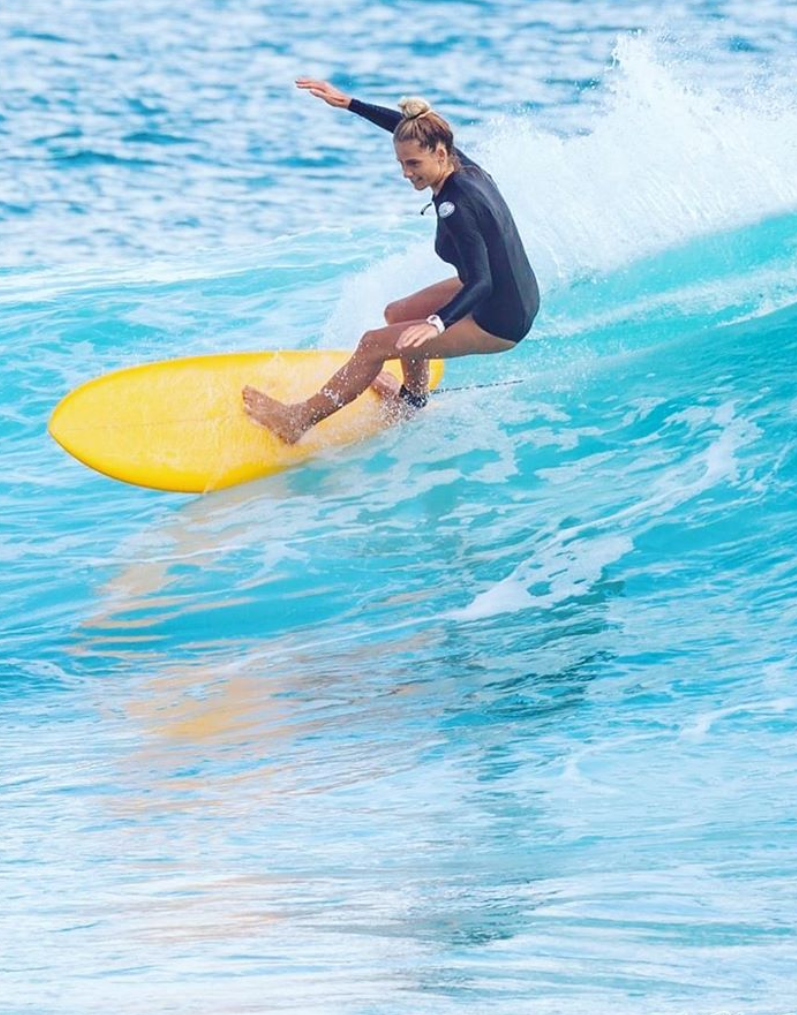 Surfing aka the best hobby to pick up for every Orange County kid. M&M Surf School offers lessons for all levels and ages. The wetsuits will make your skin peel, yes, and the boards' weight may feel like anvils. But that feeling of accomplishment after you ride one wave remains indescribable. You don't have to be a good swimmer to give surfing a try However, one warning to all kooks out there: be aware of your surroundings! As a newbie and most likely an older one at that, you need to make sure that you won't crash into any kids. Boards may look fun but not when you accidentally run over an eight-year-old minding their own business. So just keep your eyes peeled if you choose this insanely fun but difficult activity.
6. Requiem: Coffee, Tea and Fantasy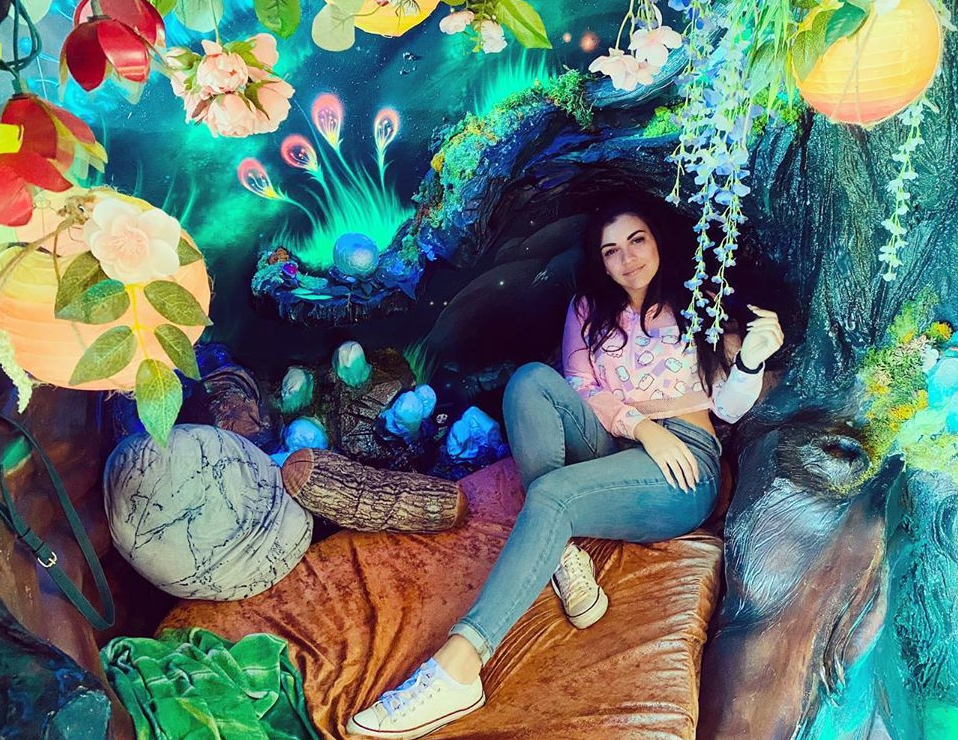 The chillest place in the OC to drink boba and study or play card games with your friends. The environment here seems one of a kind. In fact, you pay for the environment rather than the food. With Star Trek playing in the background and the hexagonal lights glowing on the walls, you'll have fun even while just waiting for your food. Anyone can immediately tell that so much love was put into this place. The menu has fun, anime-themed names, and the walls have an insane amount of art. Everything about the place screams nerd. Even the bathrooms have a steampunk theme!
7. Huntington Beach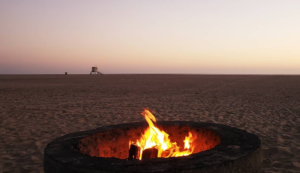 Beaches and bonfires. What can go wrong? Although it does take patience to stake out a bonfire pit, the gain makes it worth it. Head down around 7 a.m. with a canopy and wait until nighttime for the fun to begin. "I really love HB because it's so scenic but at the same time so lively," said UC Merced sophomore Angel Torres. Parking maintains its $15 daily flat fee which, when split amongst five friends won't be more than $3. Make smores and memories as you reflect upon the crazy fact that beach weather still exists in the fall.
8. 4 Star Cinema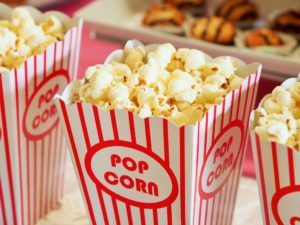 Streaming may seem amazing but I'm sure all of us miss the classic movie experience. Plus, $30 for the new Mulan movie? No, thanks! 4 Star Cinema gives us cozy movie theater vibes at an affordable price. Very few places in OC sell tickets for only $6 apiece. Even drive-in theaters tend to charge $10 or more. "At the moment they play two classics: Hocus Pocus and Star Wars: A New Hope! So I'm hoping that we get another classic for Halloween," said CSULB senior Charizma Orlino. Plus, something about 4 Star Cinema popcorn just hits different. Trust me–you'll thank us later.
9. Polar Playground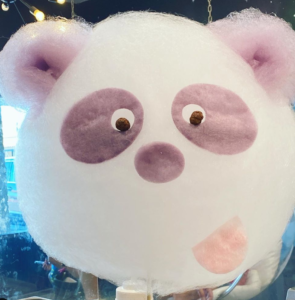 Cotton candy has become a rarity with Disneyland's closure. When do you last recall just gobbling up some cotton candy? Exactly. With Polar Express you won't just buy cotton candy. You'll invest in art. Say hello to Mike Wazowski, Kirby and Hello Kitty in cotton candy form! Polar Playground has a cotton candy option for literally any character you can think of. Take a glimpse at their adorable Instagram if you have doubts.
10. Crystal Cove State Park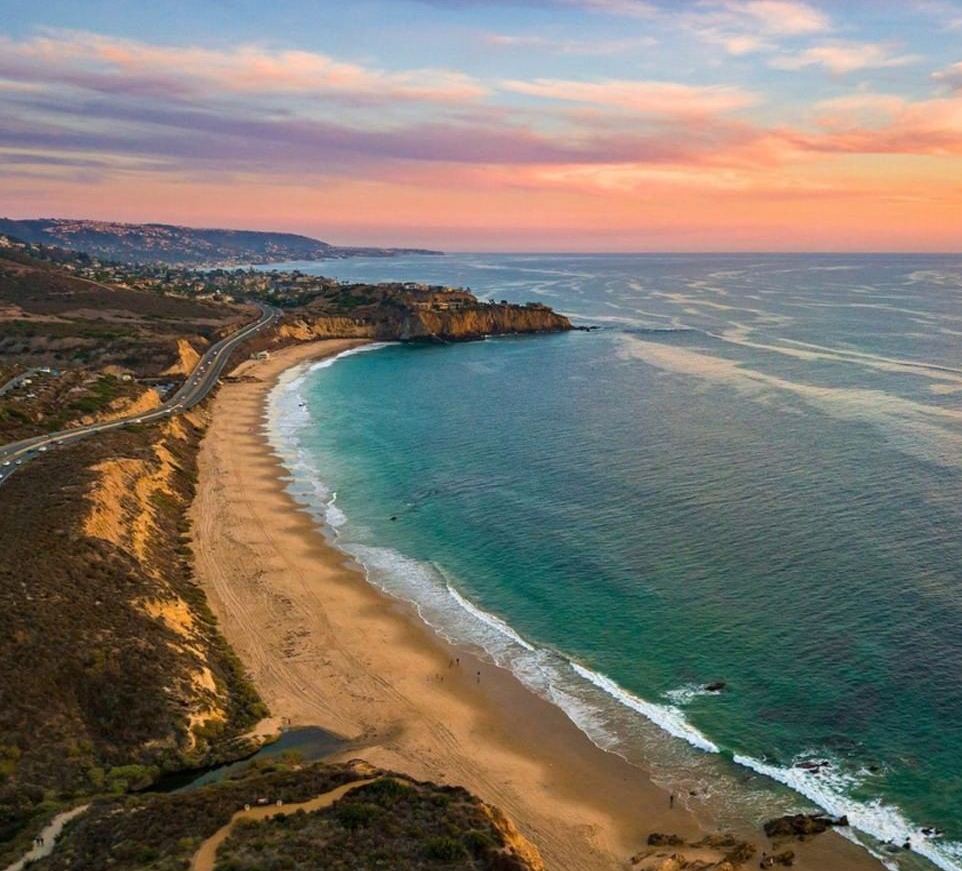 If you want to have a relaxing beach session after a rough hike, then head up to Crystal Cove State Park. The trail will really force you to push yourself, especially at its last hill. From then on, it seems like smooth sailing. The beach sits right across the street and it probably won't have the crowds that Huntington Beach brings in each day. It also beats most SoCal beaches in terms of cleanliness–a picturesque sight for sure! You also have some large rocks at the base of a cliff there and the natural formation makes for a very Instagrammable spot.