With quarantine possibly staying with us for some time and the school year almost ending, you'll probably have a lot of free time. One thing you can do during this time? Watch some awesome movie marathons.
In no particular order, indulge in some movies to keep you busy.
1. The Marvel Cinematic Universe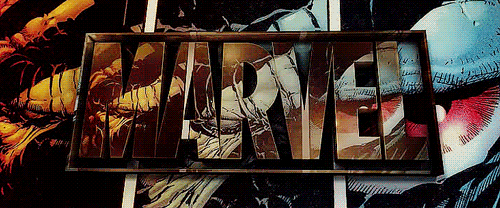 While an obvious choice, this deserves the first mention. With about 23 movies under their belt for this universe alone, a Marvel marathon keeps you preoccupied for a long time. Remember when Tom Holland's "I don't feel so good" dominated 2018? Good times. Take us back. Things really haven't been the same since we lost Tony Stark.
Where to Watch: Disney+
2. Back to The Future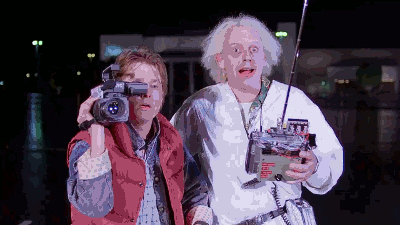 Two words: Marty McFly. I'm convinced this character will be eternally cool. Nothing beats Michael J. Fox skateboarding on the back of moving vehicles. The first movie really puts you in the 50s and the 80s so effortlessly. The clothes, the background and the musical score make the original the best 80s movie hands down. And the other two movies, well watch for yourself.
Where to Watch: Xfinity Stream (free for some universities), Netflix (only third movie)
3. Ring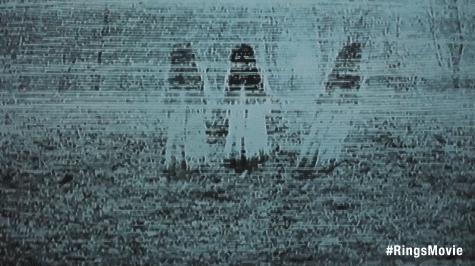 Attention horror fans: Make some time for this franchise. Seriously, nothing creeps you out more than a wet haired girl crawling out of a television. Every movie has that one scene that keeps replaying in your mind. The shower scene in the 2017 sequel–horrifying. To further invest in the series, check out the original Japanese version from the 90s and the Korean remake.
Where to Watch: Netflix, Amazon Prime
4. Final Destination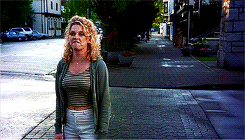 Another horror/thriller for you–the five movies in this franchise each led to some of my mini phobias. The franchise centers around the idea that cheating death will come back to bite you, literally. These films provide an edge of your seat type of experience. Rumors say the sixth installation focuses on police, firefighters and EMTs. Which, interesting.
Where to Watch: Netflix, Amazon Prime
5. Night at the Museum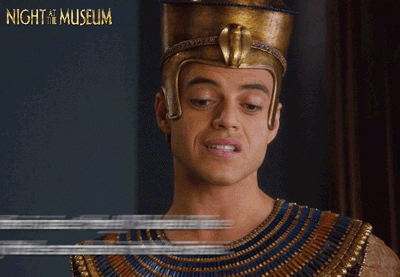 This trilogy holds everything you could ask for. Robin Williams as Theodore Roosevelt, Rami Malek as an Egyptian pharaoh and my personal favorite: a talking Easter Island head. If you like history, this will be your cup of tea. Make sure you pay attention to all the little details and take it all in.
Where to Watch: Hulu
6. The Godfather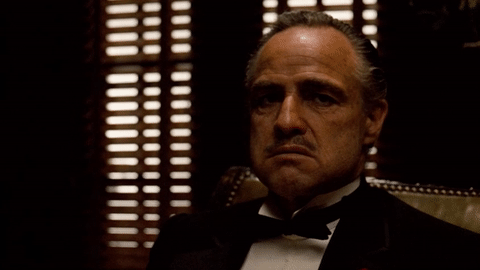 Hailed as a classic fan favorite by many, the first film in the trilogy came out in 1972 but you can still see people quoting it and talking about it. The first and second movies are numbers two and three on IMDB's top 250 movies, which says something.
Where to Watch: Amazon Prime
7. Harry Potter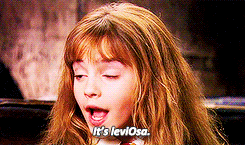 This franchise makes the list exclusively for nostalgic purposes. Nothing like the wizarding world to invest time in. Did you know that they actually taught owls how to carry letters for literal movie magic purposes? "Harry Potter has such a big impact on my childhood. I feel like I've seen every movie in the series about 100 times and it still wouldn't ever get old," said Gabby Triolo, a sophomore broadcast journalism major. "I even remember my elementary school gym class would have a 'quidditch' tournament and everybody would get super competitive in it. The whole series is held very close to my heart." Bonus points: Make sure to watch Fantastic Beasts, the technical prequels to the Harry Potter era.
Where to watch: Amazon Prime
8. The Princess Diaries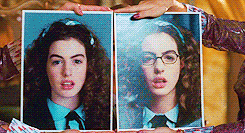 The country of Genovia will always remain superior if it existed that is. Julie Andrews and Anne Hathaway's performance in this trilogy will continue to stay unmatched. These movies kickstarted Anne Hathaway's career who basically got the role because she fell out of her chair. Talk about a good landing.
Where to Watch: Disney+
9. Pirates of the Caribbean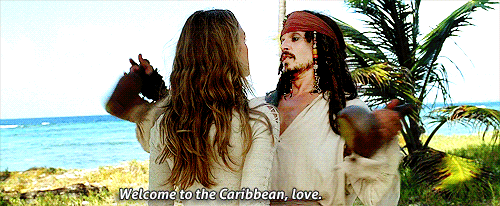 These movies are the kind you can watch a thousand times and not get tired of them. Captain Jack Sparrow will literally never die for movie lovers everywhere. Thanks to Disney+, you can find every movie in one place. "I loved all of the movies as a kid, I think it was because they just felt so magical when you watch them," said Jacqueline Colombi, a junior journalism major. "The movies really show a whole other world that's so different from our own. I think it's those types of movies that I liked the most as a kid because they aren't something that you see every day." Let's get sailing.
Where to Watch: Disney+
10. Star Wars
There are so many ways to watch this franchise. You can watch the original films the prequels, or the newer films. Whatever order you decide on will not be a waste. References to these movies are thrown about everywhere, so if you've never watched them, use this as your chance. I doubt these movies will ever end.
Where to Watch: Disney+
11. The Hunger Games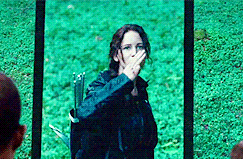 Remember in 2013 when literally everyone was either reading, watching or talking about the Hunger Games? Can't blame them, post-apocalyptic themes are always good. And the Hunger Games was no exception, I mean what a cast. "It definitely brings up middle school memories. I remember the books got so popular and I read them all so quickly. When the movies came out I was so excited," said Jessica Romito, a sophomore psychology major. "It was such an original storyline with really good casting. It was super enjoyable picking sides of which guys is right and creating spoofs with friends. Plus who doesn't want to watch a Hemsworth." Team Peeta or Team Gale?
Where to Watch: Hulu
12. Jumanji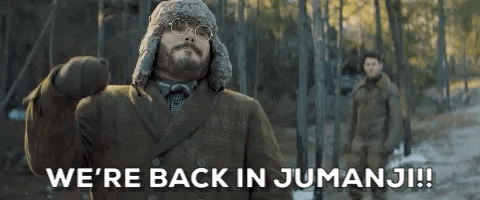 Technically, this one isn't a trilogy or a continuous series of movies, but you still must watch these few films. The first Jumanji from 1995 with Robin Williams is a classic. The reboots from 2017 and 2019 were great hits with people like The Rock, Kevin Hart, Jack Black, Karen Gillan and Nick Jonas. (Again, what a cast). The 2019 version actually paid homage to the original movie by bringing back the character Nora from the original who was played by the same actress.
Where to Watch: Amazon Prime
13. Saw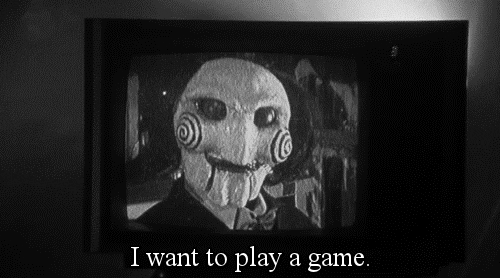 Not for the faint of heart, but still worth mentioning. These movies are truly what nightmares are made of. It was still such a hit that the latest reboot came out in 2017. Did you know that the first movie was initially a short film with a very limited budget? When it got picked up by a studio, it ended up making over $100 million worldwide.
Where to watch: Hulu
14. James Bond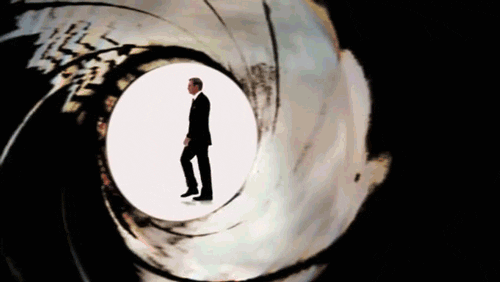 This one is no less of a time investment with about 53 hours of screen time. The first Bond movie came out in the 60s and the character has been portrayed by about nine different actors. The latest Bond movie was scheduled for 2020 but was pushed back. Billie Eilish sings the theme song for the movie, both titled 'No Time to Die.' This makes her the youngest person ever to write and perform a song for a James Bond Movie.
Where to Watch: Hulu, Amazon Prime
15. Zenon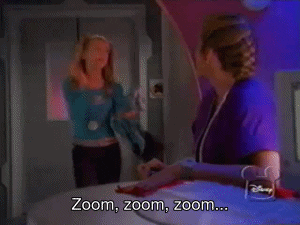 Okay, hear me out. You may have noticed that nostalgia makes up a common theme here. And nothing says nostalgia like one of the good old Disney Channel original movies. This trilogy shaped me into who I am today. Who wouldn't want to live on a station in space? 10-year-old me thought public space travel would be a thing in the 2020s. Truly ahead of their time.
Where to Watch: Disney+