Here it is. The list you never asked for, the list that slightly offends you, and the list you secretly relate to. As the current state of world affairs demands all our attention and time, forcing us to find new ways to entertain ourselves, it can all get a little overwhelming. So sit back, relax and use this article as yet another procrastination tactic that keeps you from finishing your 7-page essay.
If you're lucky, you might just get the rare chuckle you've been longing for this whole week.
1. English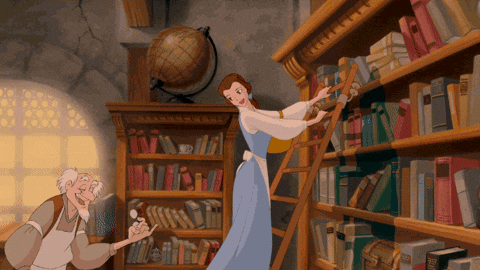 As English majors, your syllabi are stacked with over 10 novels to rip through, close reading assignments and 3-hour essay exams that all indefinitely make you want to pull your hair out. And every time you find yourself chugging down the third red bull after starting a 10-page essay the night before it's due, you think "why did I put myself through this…again?" As much as English majors want to run away from the life that chose them first, the truth is: Words are your life. You spend quarantine indulging all the read-for-enjoyment books you've had to put on hold all throughout college, color coding the bookshelf and smelling (yes, smelling) the glossy pages of the newly ordered books. And when you don't find yourself reading, you enjoy watching shows based on books, reciting Shakespearian poems out loud, or updating your Jane Austin collection by ordering more books. Let's face it, English majors have some of the biggest nerdy tendencies here and that's the best quality about them.
2. Languages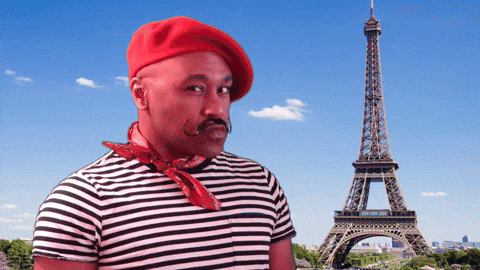 Journal entry #78: Four months into 2020, and time spent quarantined with all eight family members (Aunt Marge and your sister's boyfriend included) slowly begins to put you on edge. Your one pleasure of the whole week is when you turn on your foreign switch at the dinner table and talk in the language you spent all of college trying to master. Met with confused faces and glances, you realize that talking in a foreign language offers you the peace and separateness you need to stay sane in quarantine. You finally make the decision to rebel against annoying family members and feelings of suffocation by completely abandoning your American life and embracing the [insert language] you. And just for kicks, you download Duolingo just to see how great you've become at your language by sweeping through all the beginner levels in 15 minutes.
3. Engineering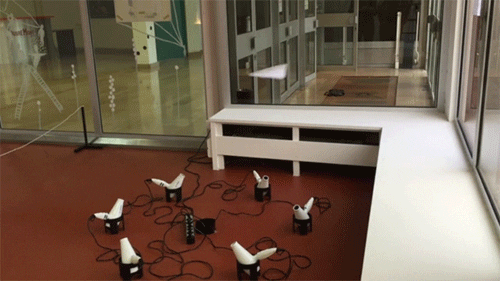 If there's one major that just can't sit still during this time, it's your classic engineering major. As always, any engineering major is constantly on the lookout lookout  for anything and everything to improve upon and fix for themselves. Whereas you once found yourself separated in faction-like cliques between industrial, chemical, mechanical and industrial engineering on campus, quarantine time has brought you all together.  You diverse intellectuals separate your free time between trying to secure potential internships in the summer and wood-working, welding, learning Java, playing video games, Lego building, and [insert stereotypical engineering activity here].
4. Theater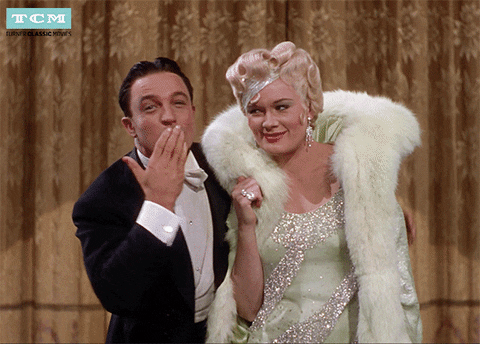 Honestly speaking, your life as a theater major feels the same all the time; whether quarantined or not. As you recite and memorize your lines out loud to your pet cat, you reminisce about the time you used to do the same to your roommate. Secretly, you like using your cat as a soundboard more than your roommate because Princess Sprinkles evokes more emotion during the serious scenes. Your roommate could never. You bring the entertainment and fun, so when push comes to shove and you find yourself bored beyond belief, you put on your own show–acting as both the protagonist AND antagonist of any script. As you bounce between Rent and Cats, there are very few people who could do it like you in quarantine.
5. Dance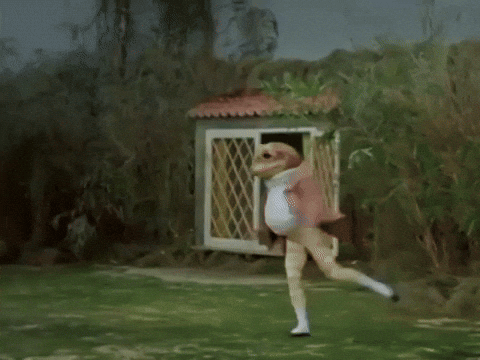 When you aren't popping, locking and jiving in front of your room mirror or catching the neighbor's attention as you show off your moves, you're one of the very few staying fit during this hibernating quarantine–congrats. When your Instagram live dancing for your fans turns out to be a flop, you resort to watching amazing dance choreography videos on YouTube. You take the opportunity to delve into experimentation and genres completely out of your area of study. As you spend your day completing your daily stretches and warmups, you occasionally fall into the YouTube black hole that soon leads you to Kpop dance videos. From there, your family doesn't see you for days as you delve into this new world and daydream about ditching school to become just like Kpop king G-Dragon altogether.
6. Art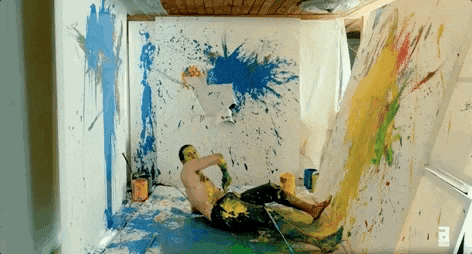 For all those smol, aesthetically pleasing artfolk out there, there couldn't be a more productive time than quarantine when you finally get the peace and quiet needed for your transformation from amateur to guru. As you wake up each day, you live your own version of a Studio Ghibli film with your afternoon tea and polaroid photographs. The bombardment of art projects you work on for school shines dully compared to all your side-projects as you refine your skills, participate in quarantine art challenges and try to get your YouTube channel up on its feet. Also, if anyone's to blame for the sudden peak in animal crossing playing, it's you guys.
7. Communications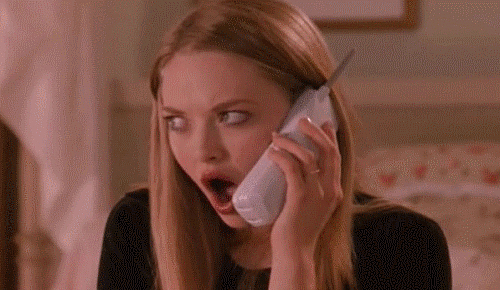 As stereotypical as it sounds (*refer to the title), communication majors live on the pure art of communication through talking and making their personal feelings known. If you don't find yourself embracing your artsy side as you write poetry or your own blog posts in hopes of making it big, you occupy your time by checking out multiple news sources–but not for the reason people may think. From the New York to the L.A Times, you analyze and study the newspapers to improve in the way you communicate yourself. And as much as you study it in class, you can't get enough of social media, especially all the quarantine hashtags.
8. Chemistry/BioChem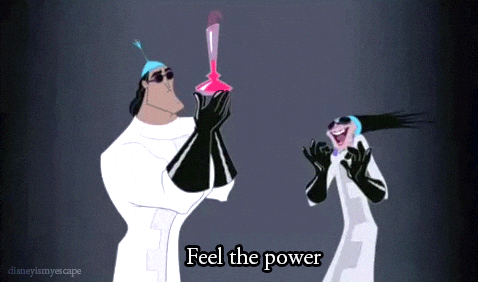 You poor smart people, you. You spend quarantine backed up with studying, labs and calculations as you strive to keep up with your pre-med and research dreams from the confinement of home. "Besides studying, I've been working out, playing soccer, going to club meetings and cooking. Oh, and board games," UCLA fourth-year and chem major Shawna Nguyen said. Props to you chem major, you do know how to relax just as much as the rest of us. Besides the usual pastime of scrolling through your favorite chemistry meme pages and taking periodic naps (pun intended), you contemplate doing your own labs in the kitchen. When that doesn't seem like such a good idea, you may casually slide into your crushes DM's with your favorite chemistry pick-up lines like "If I had a choice between DNA and RNA, I'd choose RNA because it has U in it."  When that doesn't work out as well as you wanted, it's back to the books for more problem sets. Don't worry. Unlike Hydrogen, you won't end up such a loner in the future.f
9. History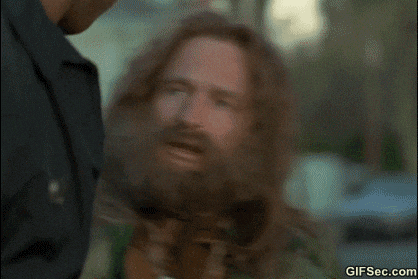 As a 24/7 historiphile, you spend quarantine inhaling all the historical fiction books, presidential autobiographies and documentaries you can get your hands on. On the days you feel particularly daring, you even watch a new Netflix show based loosely on historical events, watching meticulously as you fact-check the whole show for historical accuracy. As scary and serious a situation like quarantine seems you can't help but feel like you're taking part in the history of the world. And with that, you write that down in the journal you've been updating since high school—just another way you document and create your very own history.
10. Computer Science: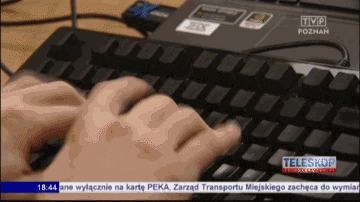 For all my tech-savvy friends dreaming of the day they get certified with AWS or GCP, you most likely use this quarantine time to beef up your resume–anything that could get you coding for a personal website or doing a Udemy course by the time summer comes. And in those moments when coding isn't the apple of your eye and the center of your life, you spend your time binging all the anime and Netflix shows you missed out in those late nights pulling out your hair while completing coding assignments.
11. Nursing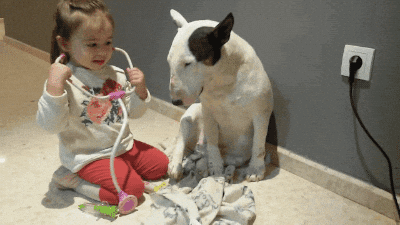 If you don't find yourself using this quarantine as relaxation away from all the time spent studying for exams, learning vitals or attending your clinical internship, you spend it binging on the bounty of shows you've missed. Yet, as much as history repeats itself, so do you. Time and time again, you constantly feel drawn to all the medical dramas Netflix has to offer. When you aren't complaining about the inaccuracy of some of these shows, you're checking your pet's heartbeat and for any respiratory problems as you ask them to breathe in and out.
12. Stats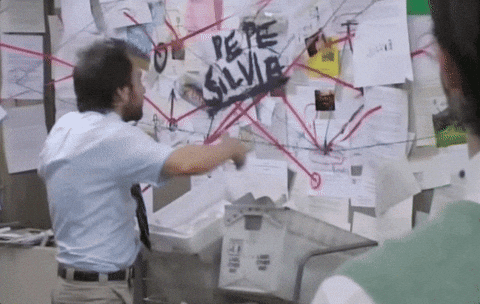 Have no fear! The stats major has got you covered with their personalized calculators and RStudio apps. As a stats major, you're always one step ahead, spending your days cooped up in your room trying to predict the end of the global pandemic. As you scour and gather data collected on the virus itself, you can't but help make various predictions for how this will all pan out ahead of you. Hey, instead of predicting the outcome of your best friend's relationship for the fifth time this month, you can finally refocus your strengths on something like the fate of our world.
13. Neuroscience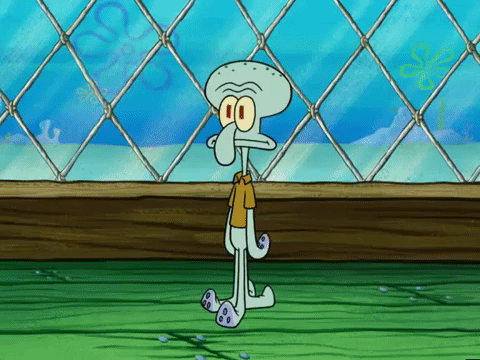 With all this quarantine nonsense and time trapped indoors, you reflect upon and miss the simple times of sheep brain dissections and brain models. You spend your days sharpening your memorization skills as you, just like many other majors, memorize the thousands of terms relevant to your area of study. While you drown in a life of memorization and flashcards, you can always whip out your knowledge on neurotransmitters, neurological pathways of a sheep's brain, and crab eyes in a heartbeat–which means you're extra fun at parties.
14. Psychology
If a psychology major's fascination with people and the way they think doesn't already freak everyone out, what about a psychology major left with nothing but the devices of the internet and their own minds? "I've been taking classes in things I've always been interested in learning-like video editing or playing the bass. I also find time to reflect and do lots of self-care," UCLA fourth-year Ibukun Olabinjo said. You spend your days enthralled by the fascinating world of Myers Briggs and Enneagram types, taking different versions of the same personality tests and secretly typecasting family members when you get bored. When you're not watching "different personality types stuck in quarantine" YouTube videos, you call up your friends to offer personal therapy sessions…but they don't have to know that. What can you do? You just love the human mind.
15. Environmental Science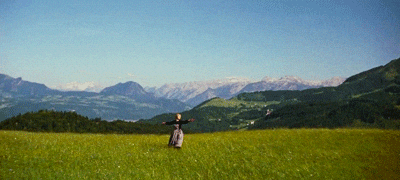 As the world and its economic foundations crumble to pieces, you can't help but bask in the glory that mother nature reaps in spite of it all. As you read about the good news of the dolphins returning to Italy, China's skies clearing up and the sudden rainfall, you can finally rest your eyes at night at these comforting thoughts. Your quarantine and chill looks like taking long naturistic walks out in the neighborhood, soaking in some Vitamin D out in your backyard and even practicing some yoga. After mastering the downward dog and making your morning waste-free kombucha, you spend your days becoming one with nature.
16. Philosophy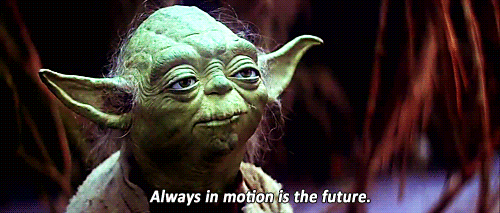 As much as I would like to make a pun about philosophy, I just Kant. Ah, my beloved philosophy majors living boldly by the thought "I think therefore I am." Quarantine allows you to get lost in the deep thoughts you haven't been able to invest in for a while. You spend the quarantine pulling out your ancient favorites like Plato and Aristotle and doing some light reading on the meaning of life, the foundations of religion and arguments for existence. At the end of this whole quarantine thing, you might come out as a wise modern-day philosopher yourself.
17. Film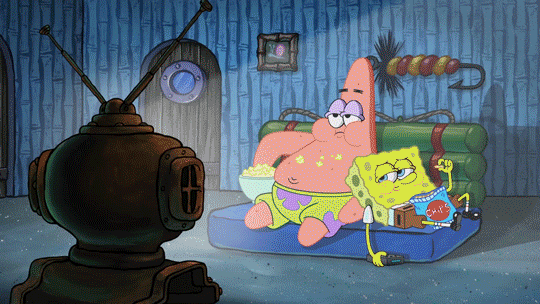 If screening movies at school for assignments and studies didn't prove enough for you film buffs, quarantine offers the holy grail of time. Thanks to streaming services like Netflix, Hulu, Disney + and so many more, you get film-wasted as you watch film after film taking in every precious second. And each time you try to be productive by job searching or studying, your homemade movie theater, made complete with an HD projector and a pillowed fort, will always reel you back into Hollywood.
18. Animal Science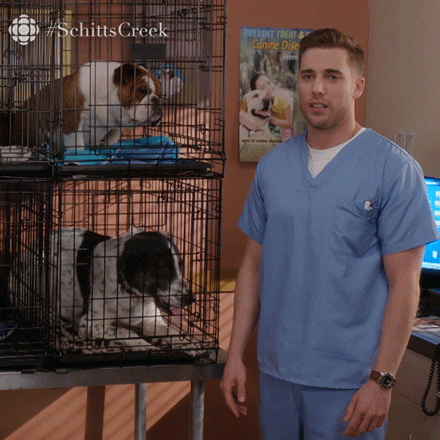 Binging Dr.K's Exotic Animal E.R on Disney+…enough said. Besides watching live animal surgeries and following the vlogs of your favorite vet YouTubers, you find yourself constantly recording your pet cat as you Instagram her for the ninth time with the caption "Thanks fur the memories." The point: You absolutely love animals and cherish your quarantine time spent 24/7 with your animal soulmates–sometimes even more than with the humans occupying your space at home.
19. Linguistics
For my fellow linguistics majors who constantly get mistaken for English majors or asked, "What exactly do you study again?", quarantine now offers the chance to finally engage in the extracurriculars you love so much. But gasp, what is this?! Since when did extracurriculars involve reciting IPA sounds to yourself while sitting in your room hours on end practicing "ba", "pa" and "pha"? Or…when exactly did you start enjoying making syntax trees in your free time, learning a new programming language, or speaking in the foreign language you just learned? You can't remember. By hey, in a time of suffocating in homes and not getting an ounce of outside social interaction, the possibility of going crazy is high.
20. Sociology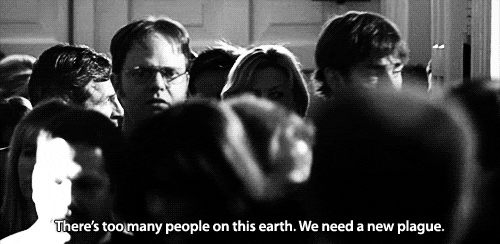 Much like their psychologist cousins, sociology majors possess a secret obsession and knowledge when it comes to analyzing groups of people. While residing in your house watching the news to keep up with current events, witnessing heated arguments between family members and seeing the world basically go up in flames, you don't understand why others just can't understand people like you do. But then again, you do have a leg up on them, considering the classes you take studying the sociology of emotion, medicine and politics. One thing you can't say you miss is the copious amount of reading you had to do on Marx, Weber and Gramsci. Sorry boys, the soc major has moved on to better and more interesting reads during quarantine such as anime fanfiction, YA reads and the back of cereal boxes.
21. Business/Economics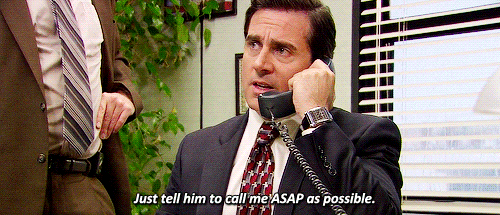 As the cut-throat business world goes on hold due to worldly affairs, you realize that *cue the cringe* tHe GrINd nEveR STopS. All jokes aside, business/econ folks prove as some of the most hardworking people out there. This quarantine time offers a way to pinpoint your weak spots and improve upon yourself like never before. When you don't find yourself networking by calling random cell numbers asking your friend's friend if they want to fund your startup (hey, you'll take anything), you're probably innocently updating your LinkedIn profile to pass the time. You also can't help but apply to millions of jobs. Uncertainty is your biggest foe, and there's no such thing as too sure. "I always take walks with my parents after dinner. Also, playing ping pong (haha), zooming and calling people," UCLA fourth-year Jon Xu said. So, somewhere in between grinding and ping pong, you'll find the bus/econ major just chilling during the pandemic as they plan to conquer the world.
Special thanks to all my friends who helped me understand the inner minds and stereotypes of various majors. A lonely young English major could have never understood it on her own: Monica Tudon, Natali Perez, Ivana Torres, Edrian Ochoa, Sharon Wu, Brielle Balswick, Joel George, Jon Xu, Heather Miau, Valerie Espinosa, Shawna Nguyen, Melanie Wong, and Ibukun Olabinjo.