Party animal or not, going off to college usually comes with expectations of nights out and binge drinking. I felt this pressure when I was admitted to the University of Iowa in 2016, just one year after it ranked the second best party school in the United States by the Princeton Review. I watched my friends get ready, pregame and go to the downtown Ped mall, mere walking distance from the east side dorms, to hit up the bars. As a freshman and an inexperienced party-goer, I was out of my element. Even the thought of owning my own fake ID made me want to call my mom and confess. If you feel the same anxieties about going out underage, I'm here to tell you that this doesn't mean you are doomed to a lame college experience. There are so many great things about Iowa City. One may be the bar scene, but another is the amount of choices for the students not yet 21.
Here are 10 of the best things to do at the University of Iowa to avoid getting arrested on the Ped Mall.
1. Downtown Comedy Scene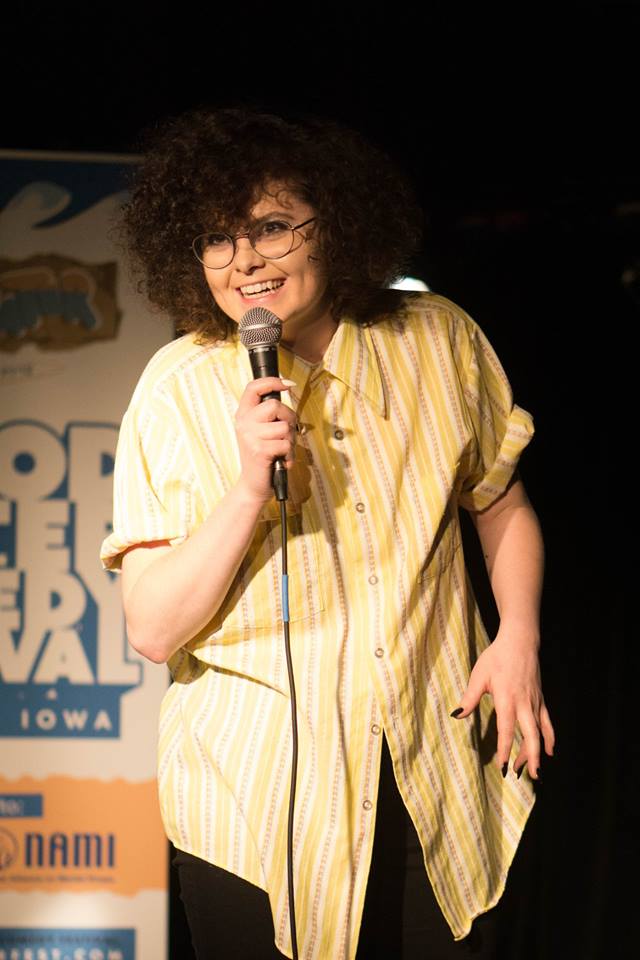 Integrated into Iowa City is a comedy scene ready to deliver laughs. If you like stand-up comedy, find yourself at the hidden gem with the freshest comics, IC Secret Stand-Up. This show goes on once a month, hosted by three students in their insanely packed, low–lit living room. Make sure to get there early to snag a limited seat, bring $2 and dress in light clothes. That packed living room has a tendency to heat up, but the charismatic people you'll meet and the comedy you'll hear is worth it. If you like improv, check out the artistically enriched Public Space One for local improv teams the Great White Narcs, Janice and Paperback Rhino. Love everything comedy? Get yourself a pass to the yearly Floodwater Comedy Festival. It takes over downtown Iowa City for a weekend in late February and brings in comedians from all around the country. Be an audience member, or even a performer, and check out local shops or Facebook for opportunities happening all around you.
2. Rollipop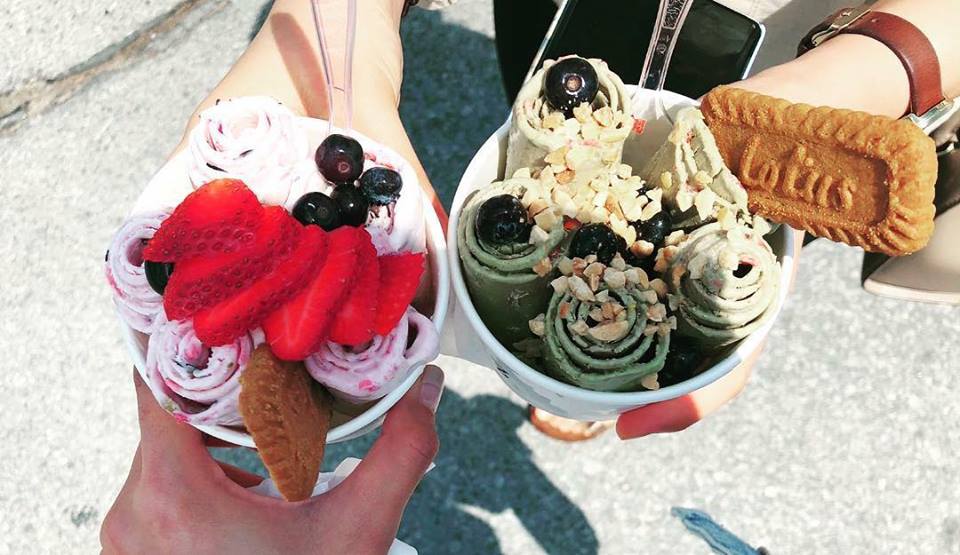 Snuggled into the Sycamore Mall in Iowa City, you'll find a fresh and delicious ice cream shop. You shouldn't go in looking for the usual scoops and soft serve because you won't find it here. "It's different from regular stuff. If you've never had rolled ice cream, it's a must try," sophomore Caitlyn Swanson said. Rollipop creates your ice cream treat right before your eyes. You pick your flavor from their vibrantly hand-written chalk board menu and watch as they put on a show: pouring cream onto a cold surface, chopping up fresh ingredients and working the mix until, before you know it, you have four or five rolled tubes of ice cream wonder. Sit back and enjoy the master-ice cream artists at work. You'll have a full belly and a great Instagram picture of dessert perfection by the time you leave.
3. Colonial Lanes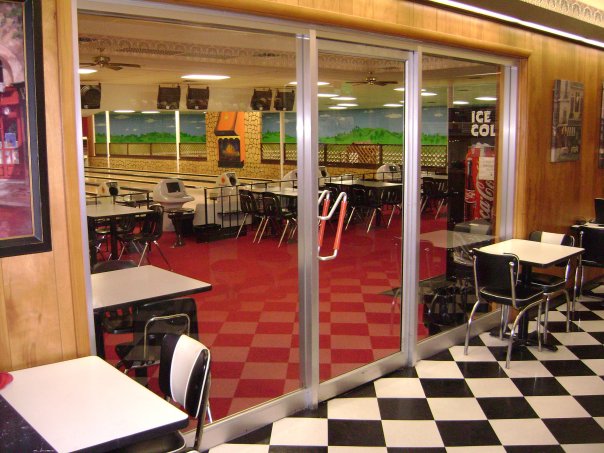 Hidden on Old Highway 218, you'll find the timeless Colonial Lanes Bowling Alley. Out of the hustle and bustle of the city and past the regional airport, you're bound to feel transported back in time. Colonial is truly unique. Walking inside, you're hit with the welcoming painting of a giant rustic fire place on the wall. With the sounds of cheap pinball or arcade games, it's heaven for a college students' ears. "It's a nice way to get together with your friends, even though I suck at bowling. Plus, their malts are fire," junior Cassie Handley said. Complete with an old-fashioned bowling alley, mini golf course and a 50's style diner, stools and all—the vibe is out of this decade. Take yourself back to a simpler time, a time without TA's, papers and finals to stress about. Mosey on over and relax.
4. Studio 13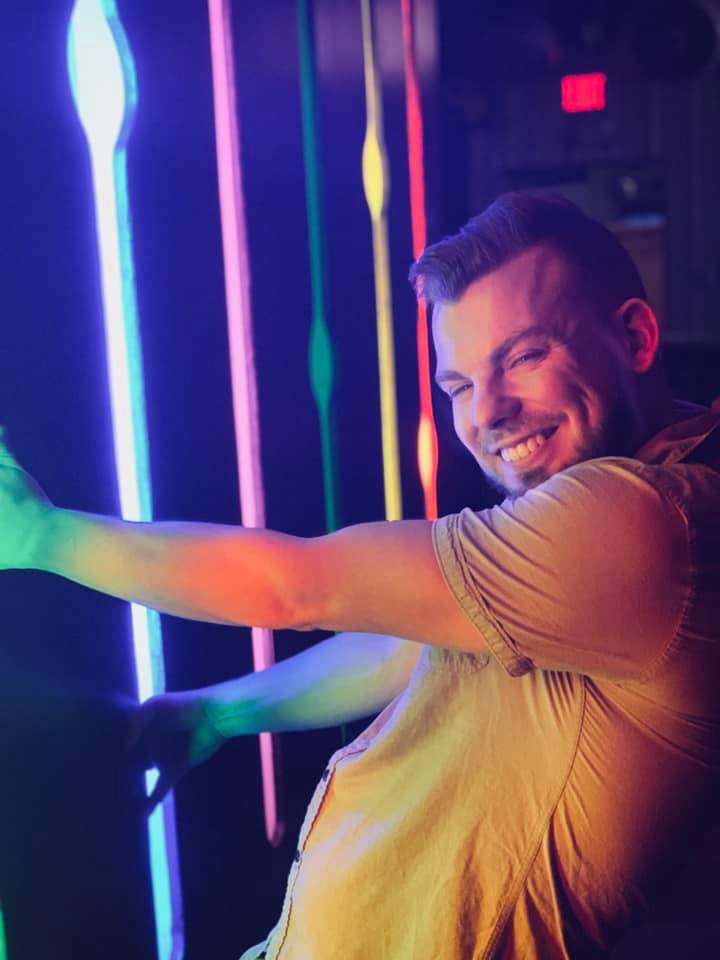 If you're a partier with major under 21 FOMO, a member of the LGBTQIA+ community or any mixture of the two, Studio 13 is the nightclub for you. While it does sell alcohol, you only have to be 19 to pay your way at the door for a night of dancing, glamour and love. Tucked away in an alley right off Linn Street, you can't miss the colorful lights flashing from the windows of the club, basically screaming your nightclub needs. With karaoke nights or drag shows, you're bound for a good time. Believe us, you won't find a place with nicer or more stylish strangers than here. Without a doubt, you've found your place to blast Lizzo and boogie on the dance floor.
5. Petland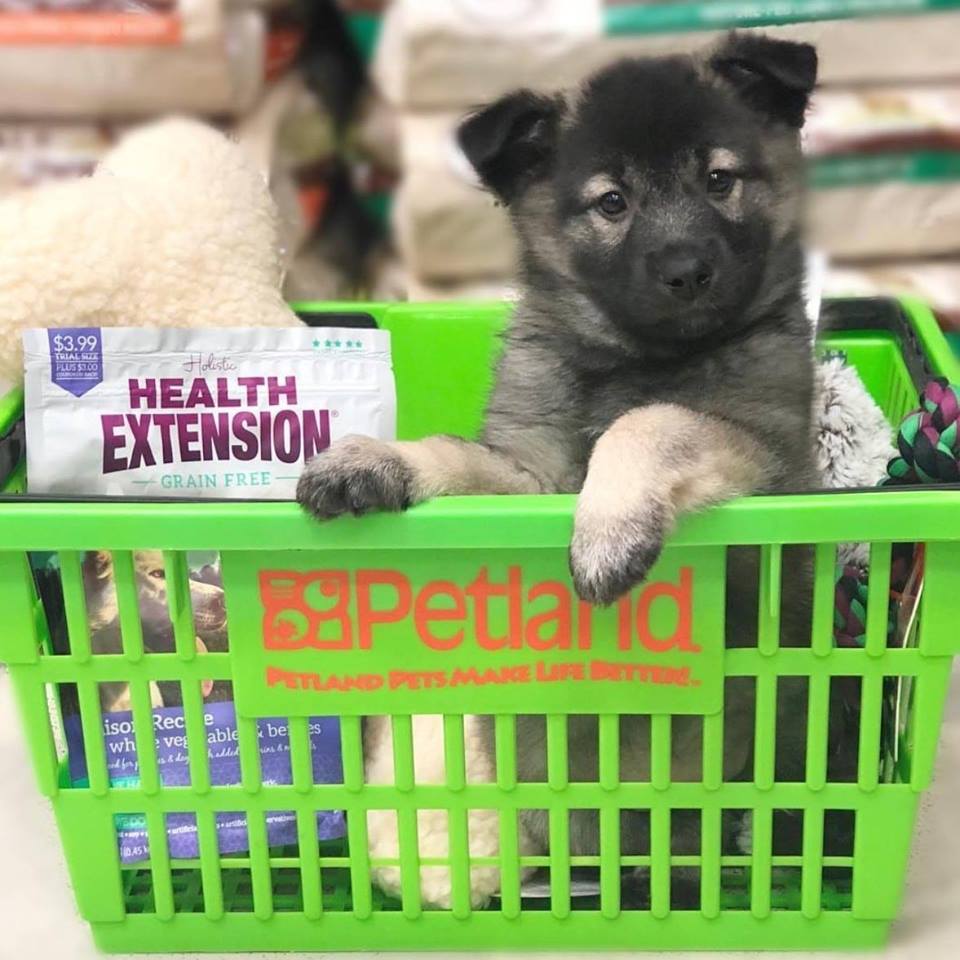 College dorm life is fun, but the 'no pet' rule starts taking its toll after a while. Once you start missing your pets back home and can't make the drive, boy does campus have a great place for you. Catch a short 10 minute ride to Petland. The cutest puppies and kittens are practically just waiting for you to pet and play with. This is a must stop for animal lovers and the only thing better than puppy love is that it's free. "They literally just hand you puppies the whole time. It's awesome," junior Nicole Behrend said. Settle into one of the green play areas with your chosen furry friend and fall in love. Maybe try giving your roommates a head's up before though, if you're not careful you won't be able to resist sneaking one into the dorms.
6. Campus Activity Board
You don't have to leave campus for a good time, especially when the University of Iowa has CAB watching its back. No matter the kind of entertainment you are interested in, CAB most likely has an event already planned and scheduled. This activity board works to bring comedians to the Iowa campus for affordable prices. In the past year alone, CAB has brought people like Brian Baumgartner and Leslie David Baker from the hit show The Office. Another big get was Jaboukie Young-White, writer on Big Mouth and correspondent on The Daily Show. But wait, there's more. They consistently provide movie screenings on campus every weekend for only two dollars. Find all kinds of weekly events in residence halls, the IMU or outdoor locations on the beautiful university campus. Grab some people from your hall, your student ID and join in on an event catered just for you.
7. Witching Hour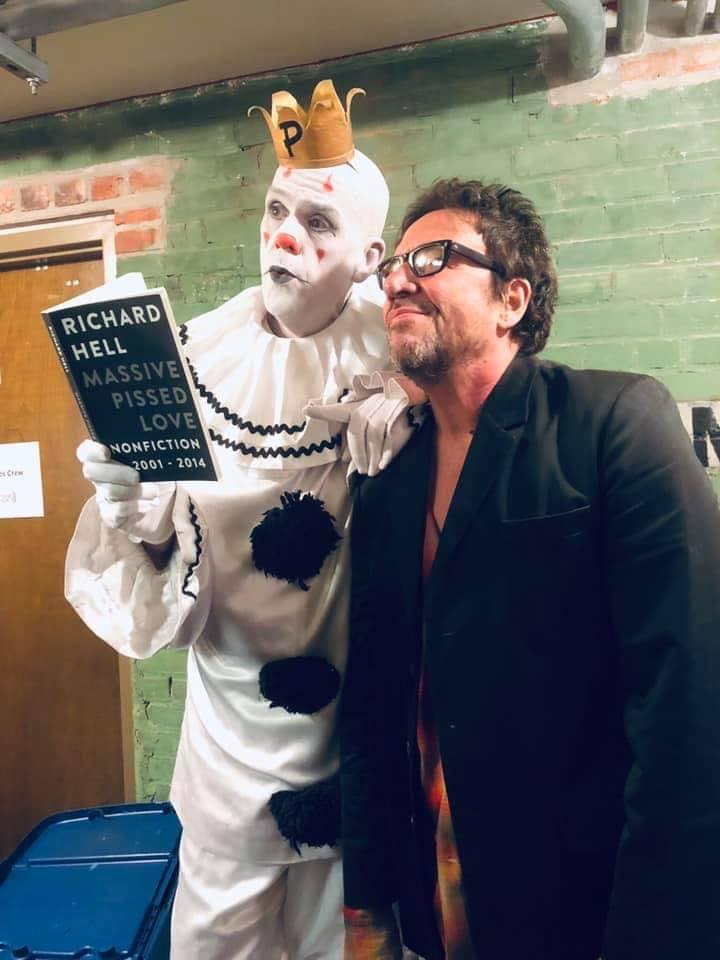 If you are a fan of the arts and the occult, Iowa City has engineered a festival that you'll die, and subsequently rise back from the dead, for. Every year in October, the historical Englert Theatre opens its doors to exploring the unknown with artists and performers from far and wide. In a packed theatre, the spooky air of Halloween hangs palpable as the next unique act takes the stage. "Witching Hour's vibe is one that lets you connect with these artists on a personal level… I have met some amazing people, famous included…I always have a wonderful time when I attend," sophomore Alexi Bolden said. Come on in and open your mind to something new and entertaining. No need to risk it at home with the Ouija board—join the occult professionals.
8. Lake MacBride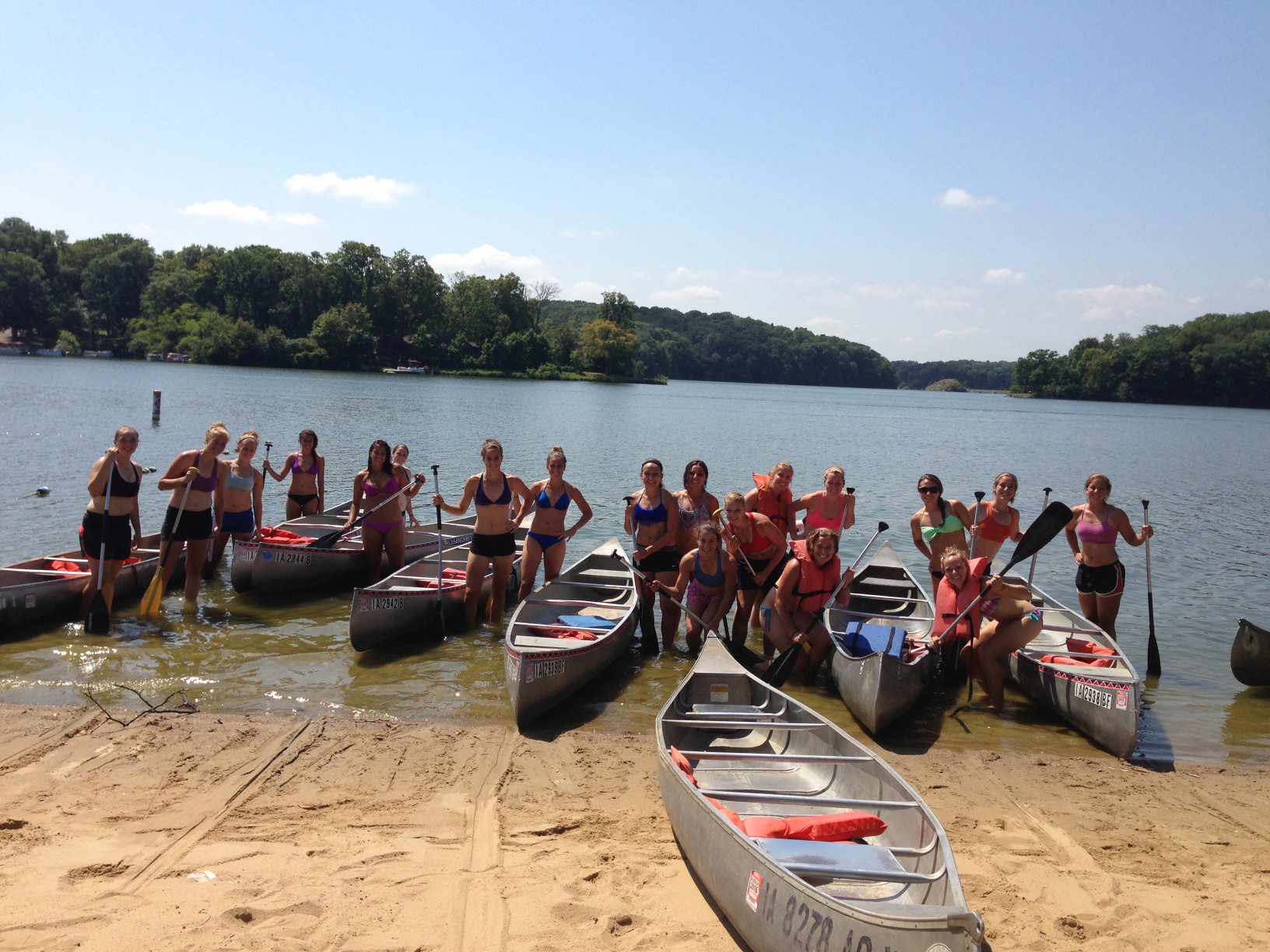 Missing the beach in the land locked Iowa City? Don't stress, Lake MacBride is here to save you from your beach day blues. Venture the 25-minute drive to Big Grove, Iowa and you'll find a spacious and sandy beach waiting with open arms. Once you get there, you can sunbathe, swim or take on the open water with a boat rental of your choice. Lose yourself in the giant trees surrounding the lake and the colorful waterfront homes closely lining the shore. If you are really looking for a getaway, stay for a weekend in one of their camping sites. Don't forget to get a slushy from their concession stands and, most importantly, wear sunscreen. Regular sunburn rules apply on Iowa beaches, too.
9. MELK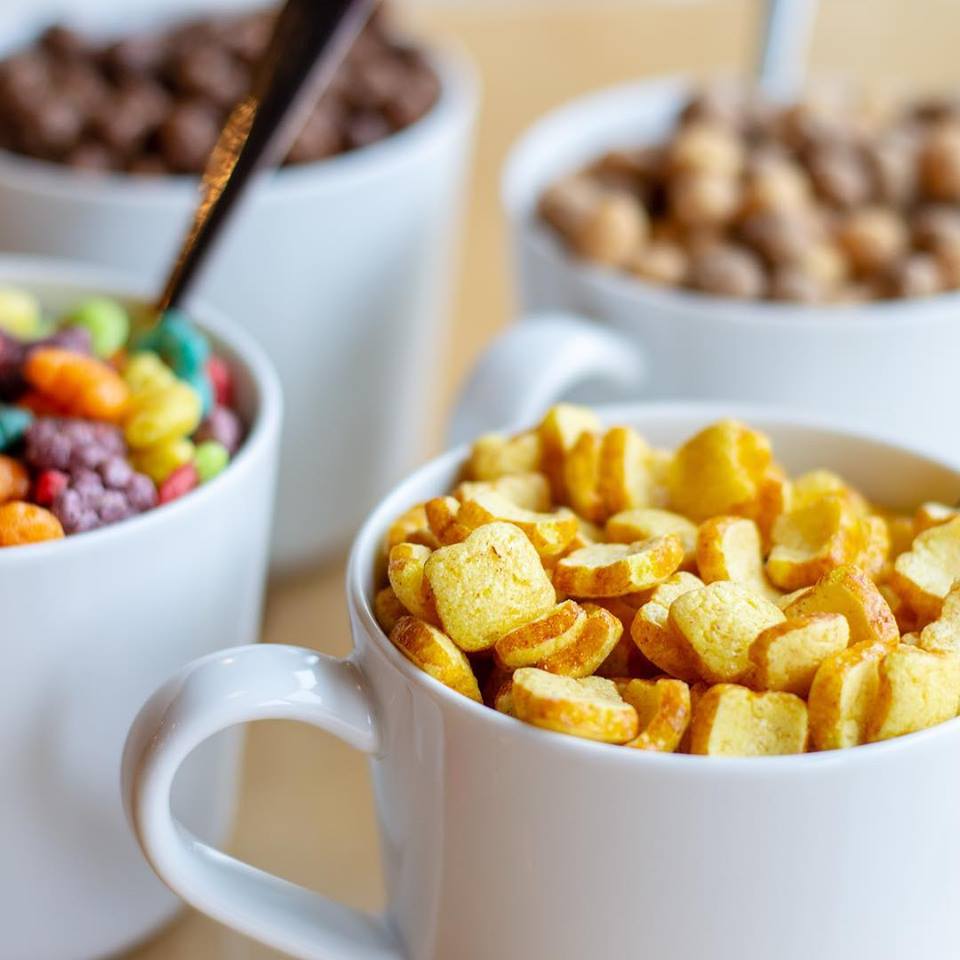 Lovers of breakfast food and new businesses listen up—Iowa City has a late-night cereal bar ripe for the picking. Open until 3 a.m. on the weekends in the Ped mall, MELK is the breakfast restaurant to fulfill your childhood fantasies way past your bedtime. Catering to your personalized cereal needs, come in ready to create your ideal cereal concoction. "I got a Captain Crunch Berry and Fruity Pebbles cereal shake at 1 a.m. and it was life-changing," senior Tally Ford said. Step into the tastefully modern restaurant full of trendy staff to get to the gloriously extensive wall of cereal. All of the most delicious and sugar-coated options are on the table, no adult permission needed. Being in college means finally being able to eat whatever you want and this is the place to cut loose.
10. Football Games and Tailgating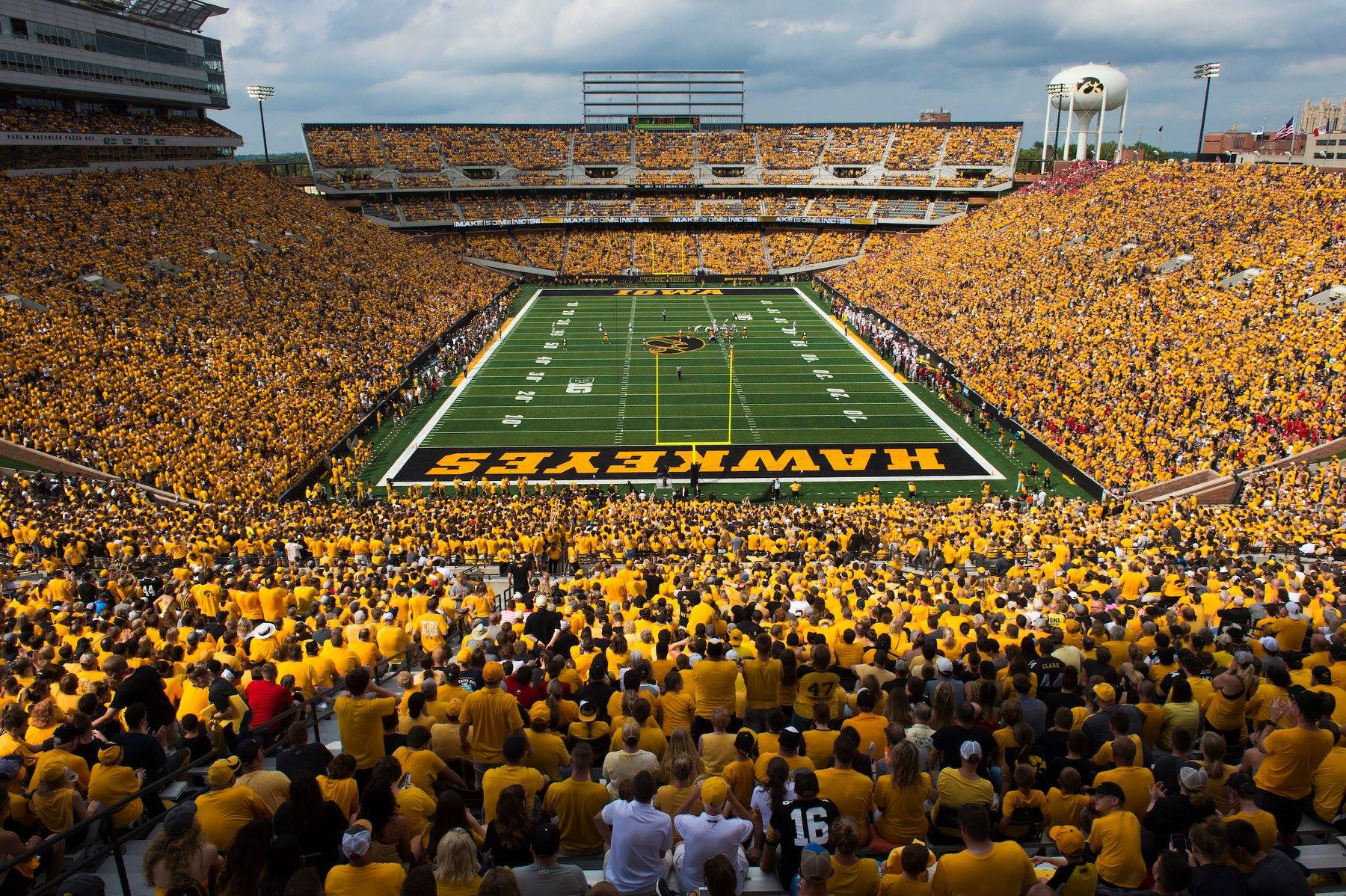 Looking for a stereotypical college party experience? You know, the type found in any college movie? The infamous Melrose Avenue holds the backyard tailgates of a lifetime. You can't miss the stereo pounding, beer spraying festivities that sprout up in the backyards of homes near Kinnick Stadium. Inside the stadium, you get the thudding in your chest of a yelling crowd and instant school spirit. With Herky there cheering the crowd along, you can't help but 'fight, fight, fight for Iowa,' even if hate sports. Some people just go to the games for the wholesome moment of participating in The Wave. It's a tradition for the crowd to wave to the kids staying at the Iowa Children's Hospital right next to the stadium. You'll never find a better deal than buying this season football pass. You're a Hawkeye after all, so don't miss out for your chance to 'cheer until the game is won.'