Every Florida Gator loves to represent the University of Florida loud and proud. What better way to represent your college than buying some Gator merch available all over campus? Luckily, Gators know the best gifts to show off your orange and blue pride. Since the Florida Gator merchandise covers every corner of Gainesville, we whittled down a list of trendy merchandise any Florida Gator wants.
Check out these 10 gifts for Florida Gators that'll make the holiday season
If you want something that announces "I'm a Gator fan," hang up a Gator flag. The orange and blue flag asserts the dominance of the Gator Nation. Hang up the flag anywhere from your room to the back of your car to let everyone know who you represent.
Price: $24.99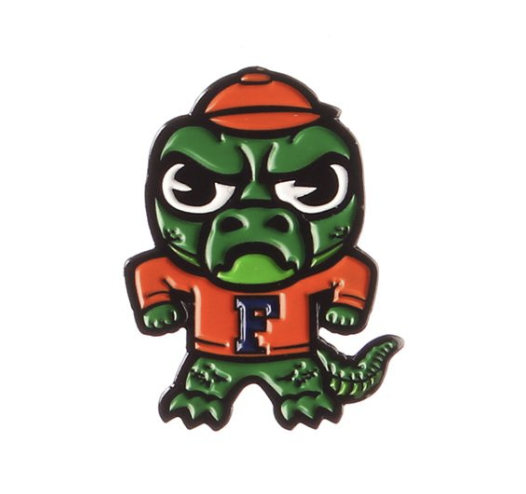 When you look for something more subtle, look no further than the Gator Tokoydachi Pin. Although smaller than a flag, this fierce Japanese inspired Gator shows a new look to the Gator Nation. The Tokyodachi pin or "friends from Tokyo" works great for backpacks, hats and everything in between. If you're a little more minimalistic, this is the perfect gift for you.
Price: $6.95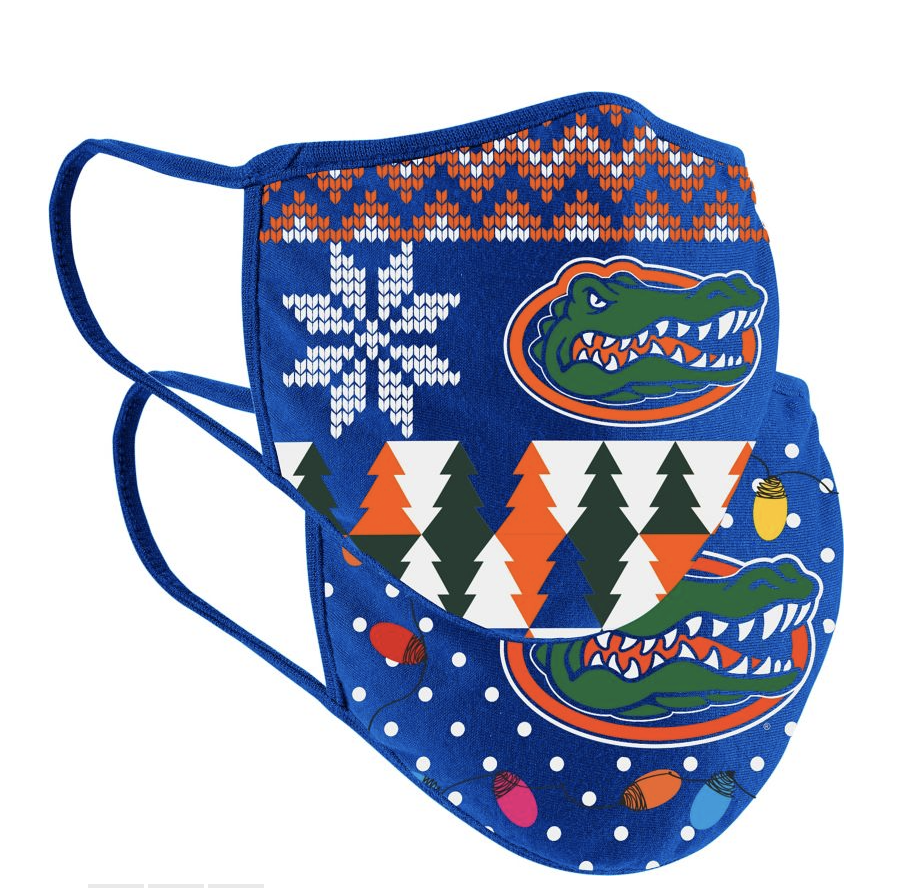 With the holidays coming around the corner, the best way to show off your school and holiday spirit wraps around your face. Since everyone needs to wear their mask in public any way, why not show off your college spirit. Wear a unique face mask keeping yourself and others safe this holiday season. Those ugly sweater Christmas parties might look a little different this year. Don't forget to social distance!
Price: $20.00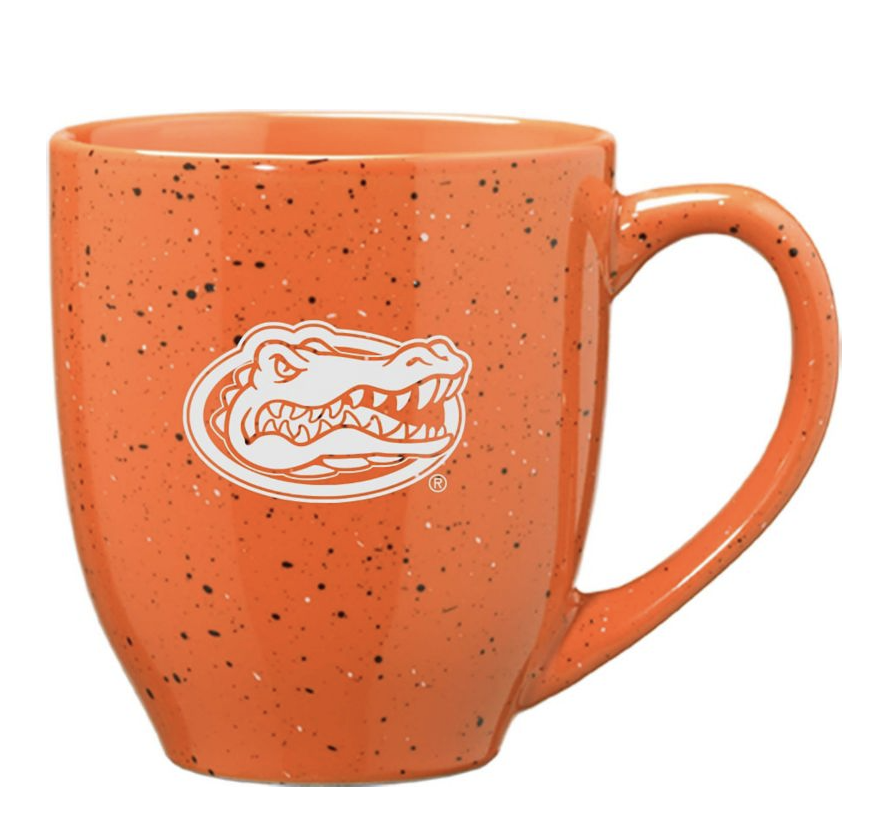 Embrace your caffeine addiction and your school pride with the Gator coffee mug. An easy gift to any Gator fan, the Gator Bistro mug comes in your favorite blue or orange color. This mug lasts as long as the University of Florida has existed, guaranteeing a great stocking stuffer. This gift will surely come in handy on those nights where sleep just isn't an option.
Price: $12.95
As we begin to enter our northern Florida winter, you definitely need something to keep you warm. Why not customize your blanket with your name on top of the famous Bull Gator head? With all the work the Gators put in this semester, the Gator throw blanket helps you get the rest you need.
Price: $39.99
The cool newl style of polos coming straight from Gainesville fits any guy's wish list. This polo works great for showing off on game day and wearing it out and about. The polo's cool fade effect makes it one of the most popular buys for Gator fans.
Price: $39.99
Your simple baseball cap works to show off the University of Florida and provide comfort at the same time.
"I like the Gator hat since it gets super sunny in Florida, so it's nice to be able to show off your school and protect your face from the sun at the same time," UF freshman Nima Goodman said.
Gator caps come in all shapes and sizes, but this performance-based hat makes sure you get your money's worth whether showing up to class or game day.
Price: 24.99
The University of Florida and the iconic Jordan brand collaboration started in 2018. Somehow since then, the famous Bull Gator head became synonymous with the Jordan brand. Pairing the two logos together with a hoodie and performance top, you get a dope piece of merch worthy of anyone's Christmas list.
Price: $49.99
Anyone who lives in Gainesville knows cold weather rarely comes into town. Luckily when the weather gets worse this holiday season, the zip top helps you stay warm and makes sure everyone knows you go to UF.
"My favorite Gator merch item would be a grey quarter zip sweater I bought for myself after visiting UF for a competition," UF freshman Sofia Alfonso said. "It's a great gift for any Baby Gator."
Get your comfy sweater at any Gator merch shop near you.
Price: $64.99
Crew necks give off the classic college vibe coupled with a perfect fit.
"I really like the minimalistic/vintage gator crew necks," UF freshman Megan Levine said. "They're super comfy and can be styled multiple ways, so you can wear them almost anywhere."
Sometimes the simplest designs and shirts say the most about your college pride.
Price: $39.99