As Chelsea Handler has shown us on her Netflix talk show, Chelsea, graphic tees = back in style. The appeal of the t-shirt, does, in fact, seem pretty millennial chic. Women of generations before endured all kinds of painful clothing, from corsets to mini-skirts. So it seems fitting that perhaps, if 2018 is the year of the woman, then it's also the year of the t-shirt being incorporated into high fashion again. Keep reading if you're praying I'm right for comfort's sake.
Snag these 10 cool t-shirts for her and you or your favorite woman will thank you.
For whatever reason, the movie Grease made its way into almost everyone in America's hearts in 1978 and decided to stick around in pop culture. This shirt pays homage not only to the film, but also to the feeling of being kind of young and kind of lost. And what's trendier than some teenage angst? Wear this shirt with a poodle skirt, or with leggings to bed. Either or.
Price: $15.98
This t-shirt takes an ironic and feminist stance on couple's t-shirts of the early 2000s (remember those I Heart My Boyfriend T-shirts your middle school classmates were wearing before they had their first kiss?). Because let's be real, the notion of belonging to someone seems kind of antiquated, no? Pair this t-shirt with the jeans your ex-boyfriend told you he didn't like one time.
Price: $19.99
What's cooler than knowing about art? Casually wearing art on a t-shirt. Edward Hopper's painting here gives off great vibes on its own, so you'll feel pretty cool wearing it around campus. Wear it with the jeans you got paint on one time, because you really have no reason to keep those in the back of your closet forever.
Price: $10.50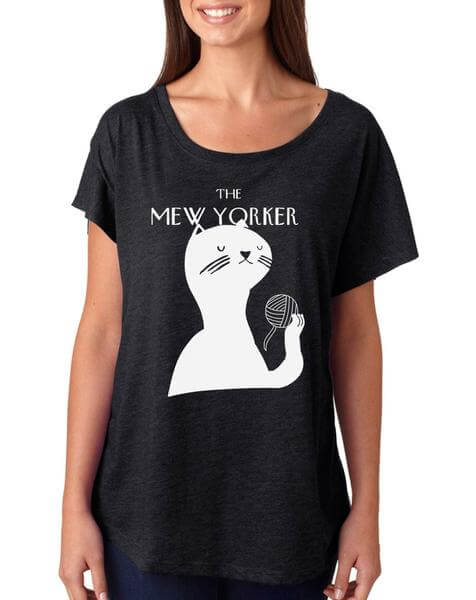 Confession: I can't stand cats, but I do love any and all animal puns. Additionally, after the short story "Cat Person" went viral as a New Yorker story, this shirt has taken on a whole new cultural awareness to trends. Pair it with leggings and any piece of feminist literature.
Because environmentalism and feminism both involve uplifting an oppressed entity, this t-shirt demonstrates the connection between women and the planet. If you have ever felt really in tune with nature (or the moon's cycles anyone?), this shirt would fit with your personality perfectly. Pull your favorite shorts on and go work in the garden on a warm day in this t-shirt.
Price: $19.99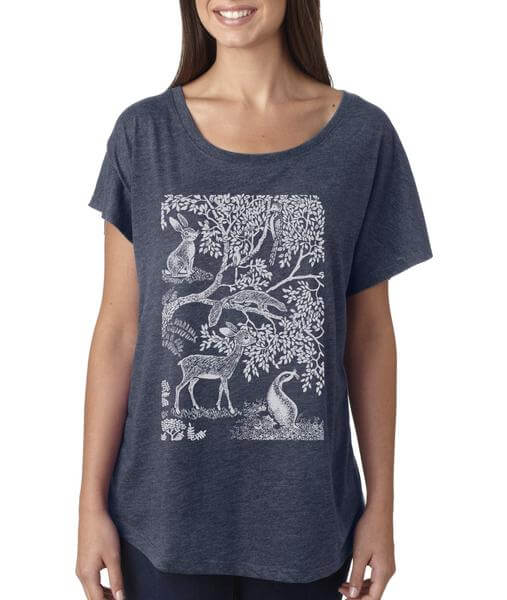 Sometimes, you want to wear something with a sweet little animal on it. Smile at this little deer every time you look in the mirror, she's sure to uplift you with every wear.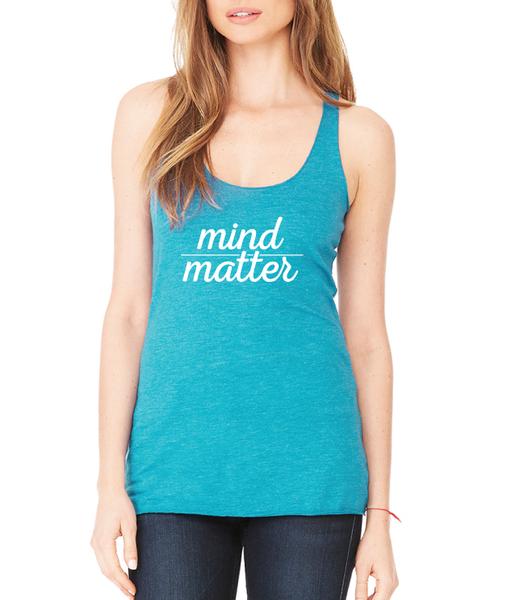 I have always loved motivational quotes. Wearing a t-shirt that motivates you to work out before you even put it on to get to the gym sounds like the kind of motivation I could use to exercise this year. Grab your favorite workout shorts and hop on the treadmill with a little more focus in this tank.
What a throwback. Everyone remembers this classic children's book, so why not remind them of it on your t-shirt? Pair it with a skirt you would have loved for yourself as a little girl.
Price: $28.00
Midterm elections lurk just around the corner. If you want more female representation in Congress this time around, vote whenever you can, donate to female campaigns, and wear this t-shirt. Wear this with whatever makes you feel most confident and empowered.
Price: $19.99
If you want a t-shirt you can wear to every concert you go to for the rest of your 20's, why not try something a little more general than your favorite band? A t-shirt with a famous punk venue on it seems like a good idea for every concert from Modest Mouse to Metallica.
Price: $24.99