When you think of spring and books, you might think of crushed flower petals bookmarking the pages. Fragrant teas on the windowsill to enjoy with your new story. Running through wild daisy fields in the afternoon sun with a classic in your hand. Reading about romance and life and gardens! Oh, just me? Okay, then. Fine.
Well, in either case, I know ten books for any other spring fanatics like myself.
1. Sense and Sensibility by Jane Austen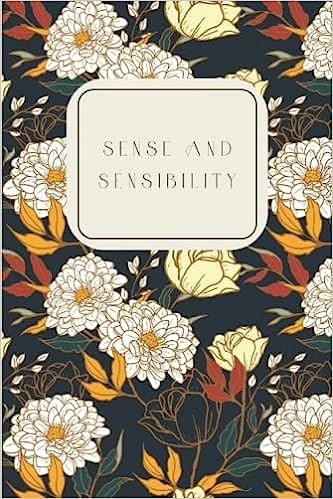 We shall start with my favorite Jane Austen novels because… you know, spring and Jane Austen go hand in hand. What, you didn't know that? Well, now you do. Sense and Sensibility follows the tale of two sisters who seem like polar opposites to each other. After their father dies, they end up moving to a cottage surrounded by green hills (getting the spring feels yet?), and slowly, through each of their love stories with various men, they learn more from each other, and become more balanced out individuals. A spring must, if you ask me.
2. Persuasion by Jane Austen
Halfway through with the Jane Austen works now. This particular novel falls somewhere in the hundred-page range. Which means you won't struggle to get through it in a single day, if you want something quick. This book follows a woman who others persuade —nudge nudge— to give up her poor, albeit passionate, true love. Years later, they meet again and this guy goes by the rich title of captain. In other words, regret and longing ensue in the British countryside. Very romantic, very atmospheric and very spring.
3. Pride and Prejudice by Jane Austen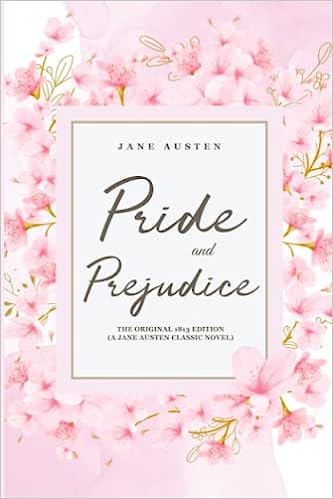 Almost at the end of the Jane Austen work, guys. This one though? I absolutely needed to mention it. Who thinks of spring without thinking about the 2005 Pride and Prejudice movie? No one. Why? Because when you want something to get you in all the cottagecore feels, you think of fields and rivers and romantic declarations in the rain. And outside of the romantic declaration in the rain, the book provides all the wonder of the movie, just in word form!
"Elizabeth is my favorite female protagonist ever. She's deeply flawed —prideful and cynical to a fault— but her candidness and independence are still so refreshing and ahead of her time. There's a reason Pride and Prejudice is the gold standard for enemies-to-lovers romance, but the sly humor and social commentary we get through her eyes make it so much more than that," UC Berkeley alumnus Catherine Hsu said.
Not to mention the longing! The white ballroom scene when everywhere wears white or cream dresses with white pearls and ribbons in their hair! The famous piano soundtrack that feels like spring itself. Just listening to those songs gives the air of a cool spring breeze. You get to experience what the characters experience in terms of frolicking through hills, alongside rivers, around giant trees and ivory mansions. Truly, a wonder, whether book or movie.
4. Emma by Jane Austen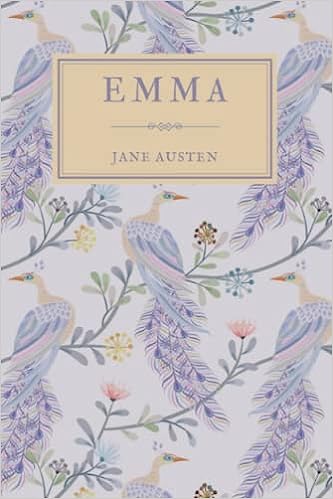 Okay! Last of Austen's work, people! We made it. Truthfully though, we can't proceed without mentioning Emma. A story about a girl who fancies herself the best matchmaker of all time, all the while blind to her own romance with a childhood friend, this story combines romance, comedy and beautiful pastels. Emma's blonde hair suits an array of bright spring colors that Emma herself constantly adorns. She comes off as beautiful as a spring flower in the book, her beauty a mask that allows others to trust her opinion. Read the book, trust me. If nothing else, it will make you want to dress in the same vibrant, beautiful colors that Emma loves.
5. The Secret Garden by Frances Hodges Burnett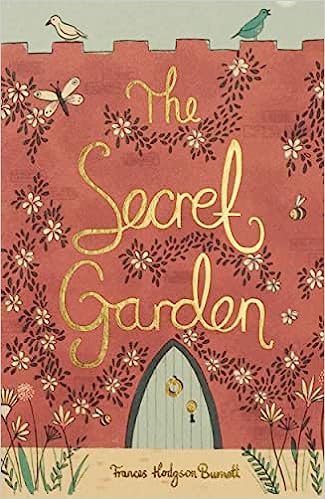 This one kind of speaks for itself, doesn't it? But don't worry, I'll get into the details a bit more, for those of you who don't know. The Secret Garden follows a young girl who moves to her cousin's mansion. Everyone seems cagey, weird, mysterious— eventually the girl finds her own sanctuary, a place where she can escape her grim relatives. What magical place, you wonder? A secret garden hidden somewhere behind the wall.
"The Secret Garden by Frances Hodgson Burnett is a classic of English literature. It's a beautiful and evocative study in grief and loneliness. Both Mary and her cousin Colin are brought back to life through their friendship with Dickon and their connection to nature, found in the titular garden. As the garden grows the two spoilt and neglected children also blossom, finding strength and happiness. I love this book for its inspiring and hopeful message," Roehampton University alumnus Madeleine Fenner said.
Let's focus on the hope this book instills for a moment, shall we? The story of Colin's recovery symbolizes spring's very essence, in my opinion. Rebirth. New beginnings. It offers flawed by endearing characters who you root for to get a happy ending, and they all do. Aside from the that, the descriptions alone take your breath away, and in the end, what better place to run to in spring than a garden?
6. Romancing Mr. Bridgerton by Julia Quinn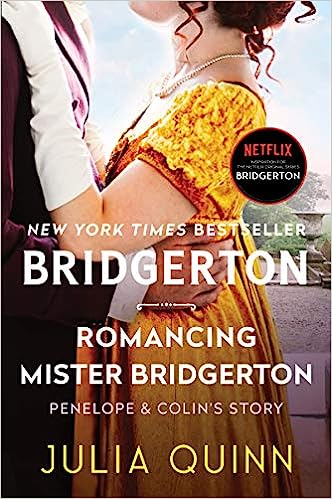 Book four in the Bridgerton series, Romancing Mr. Bridgerton follows Penelope, everyone's favorite sunflower. She attempts to navigate love in a superficial world, and manages it with her wit and talent. Penelope spends the book writing to satisfy her craving for attention, though I won't tell you what she writes and spoil it. You can see for yourself. . In this story, Penelope falls in love with a childhood friend who hardly notices she exists… until he comes back from a long trip and realizes that he can no longer see her as his little sister's best friend.
"Well, the thing I love the most about Romancing Mr. Bridgerton is the relationship and how it develops in time. To me, the friends-to-lovers trope is so difficult to develop in a good way but somehow Julia knew how to write it down. Both characters complement each other, they fit, they actually grow together and somehow support each other after all. There's not one bland moment on the book in my opinion. I love both characters individually and to have them together is even better," CFT Manpower alumnus Valentina Alvarez said.
And let's not forgot all the beautiful Regency dresses. I will say though that unlike Jane Austen's work, this series definitely qualifies as… more explicit in some places, shall we say? Let me put it this way: Quinn writes more than just hand holding and longing glances. Know what I mean? I think you know what I mean. Yes, adults only. With fun ballrooms, beautiful attire and a floral aesthetic, this book definitely gives all the spring feels you could want.
7. Little Women by Louisa May Alcott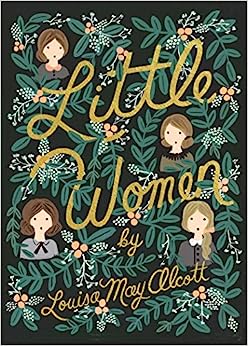 "Who would want to read a story about four domestic women?" Or so said both Jo March and her creator, Louisa May Alcott. The answer? A lot of people, apparently. A story about four women living their lives in a cozy cottage, making lifelong friends and forming affectionate sisterly bonds, Little Women establishes itself as the actual comfort read perfect for any season. Spring, in particular, since the girls do a lot of outdoorsy activities and work with florals quite a bit.
8. Heidi by Johanna Spyri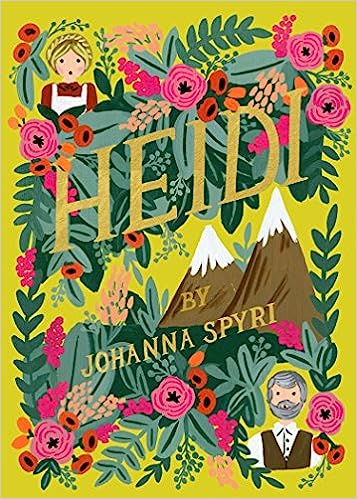 I absolutely love this story, and I'll tell you why. The story follows a little girl who ends up living with her grumpy grandfather in the mountains, and… nothing else happens. Seriously, the whole book features mainly the relationship between this girl and her grandpa, and how they each warm to each other as the days pass. Sure, the girl gets taken in by rich people at some point, and I won't spoil what happens after that, but for the most part the story really just explores family, kindness, warmth of character and friendship. In the mountains! With sheep!
9. Anne of Green Gables by L.M. Montgomery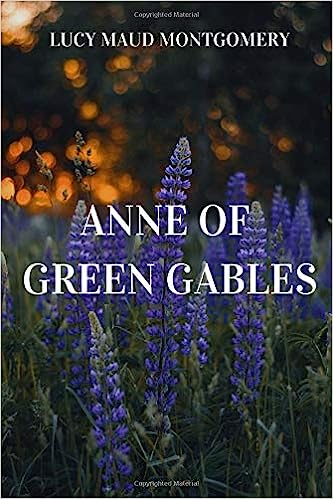 If you ever went on Netflix, then you at the very least, have heard of Anne with an E. Whether you watched the show or not, let me explain the premise here. Anne, a little girl with no parents, gets brought in to a very small town to an elderly man and woman —brother and sister— to help with work. They initially wanted a boy, but they start to warm up to their little adopted girl, and the story then follows the chatty Anne as she grows up in this very beautiful countryside. Anne talks a lot, describes a lot, and she comes off very poetic, too. So she constantly describes everything around her —like the flowers or trees— in tones of wonder and enchantment. Kind of like she's walking along a Wonderland instead of green hills.
10. Emily of New Moon by L.M. Montgomery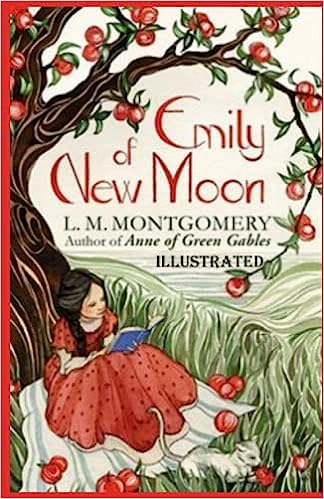 Tragically underrated, Emily of New Moon follows another little girl who, unfortunately, also loses her only living parent left. For that reason, she gets taken in by another set of grim relatives. What makes Emily so different, however, from the others? She loves writing, loves creating, loves finding the majesty in nature around her. If you wanted to really get a feeling of spring, follow Emily on her journey and see how she describes the world, not only to herself, but also to you, her reader.

And there you go! Ten super fun, colorful and heartwarming stories for any spring lover. If you want to spend this spring curled up with a nice cup of tea, let one or all of these books accompany you! Choose your favorite, get comfortable and enjoy venturing into a whole other world. Whether in a quaint cottage or a bright flower field, there exist a book for all your spring needs.