Female authors are carrying contemporary literature on their backs. By adding their insight and perspective on the grief, struggle and overall ideals with the world with their published works, they're nourishing the reading community with each page of written magic. It's almost a crime that books by women are priced lower than books written by men. Let's go against that narrative.
Celebrate Women's History Month the right way by reading these 10 books by female authors:
1. In the Dream House by Carmen Maria Machado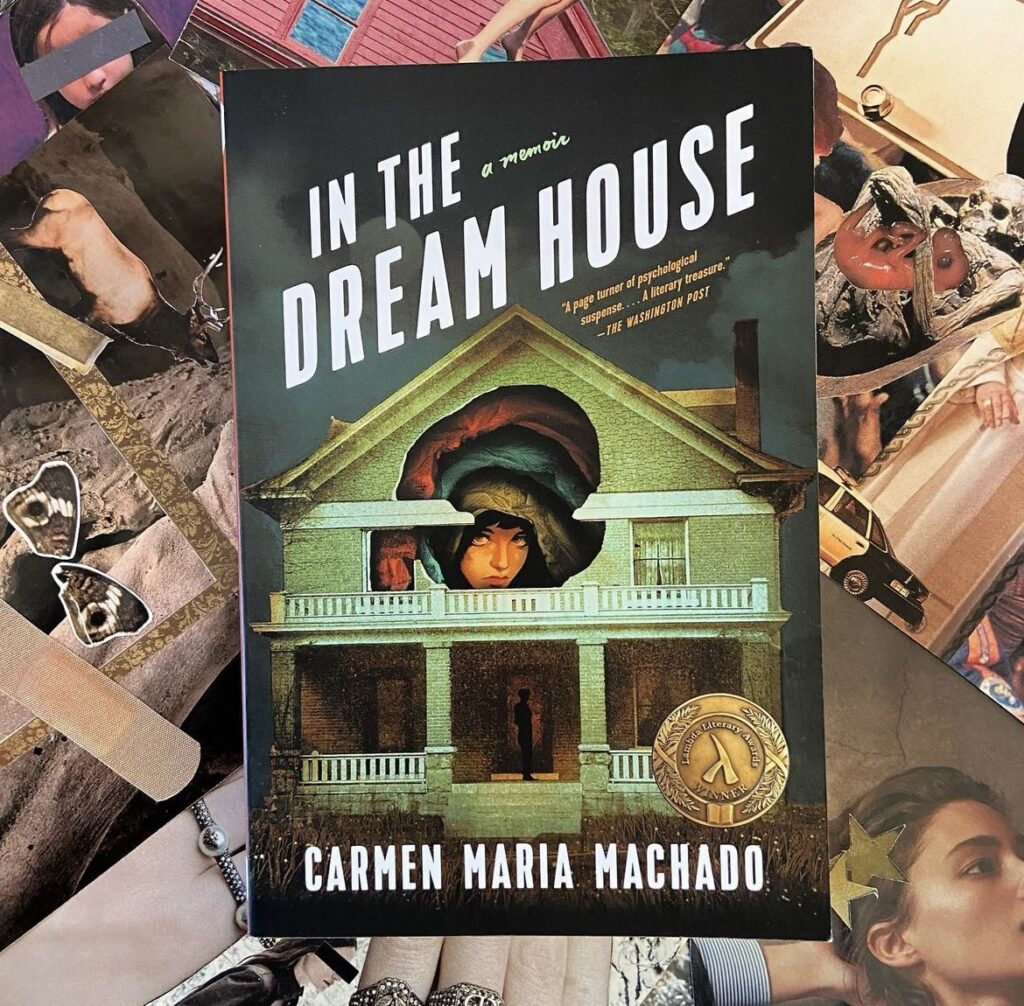 Carmen Maria Machado, finalist for the National Book Award for her debut short stories collection Her Body and Other Parties, is also well-known for her memoir In the Dream House. This piece is the antithesis to romanticism and it shows that love isn't always easy or beautiful, but we still find beauty in the language of the memoir and depiction of underrepresented women.
"It tells the true story of an abusive relationship from the perspective of a queer BIPOC woman, and does so beautifully," Emerson College Sophomore Brooke Huffman said.
Machado is a master of multiple genres, this one specifically showing her perfection of LGBTQ storytelling. The book was awarded the 2021 Folio Prize and the 2020 Lambda Literary Award for LGBTQ Nonfiction. This story shows the raw realities of Machado's life and experience with domestic violence. I advise keeping a box of tissues nearby if you pick this book up.
2. The Seven Husbands of Evelyn Hugo by Taylor Jenkins Reid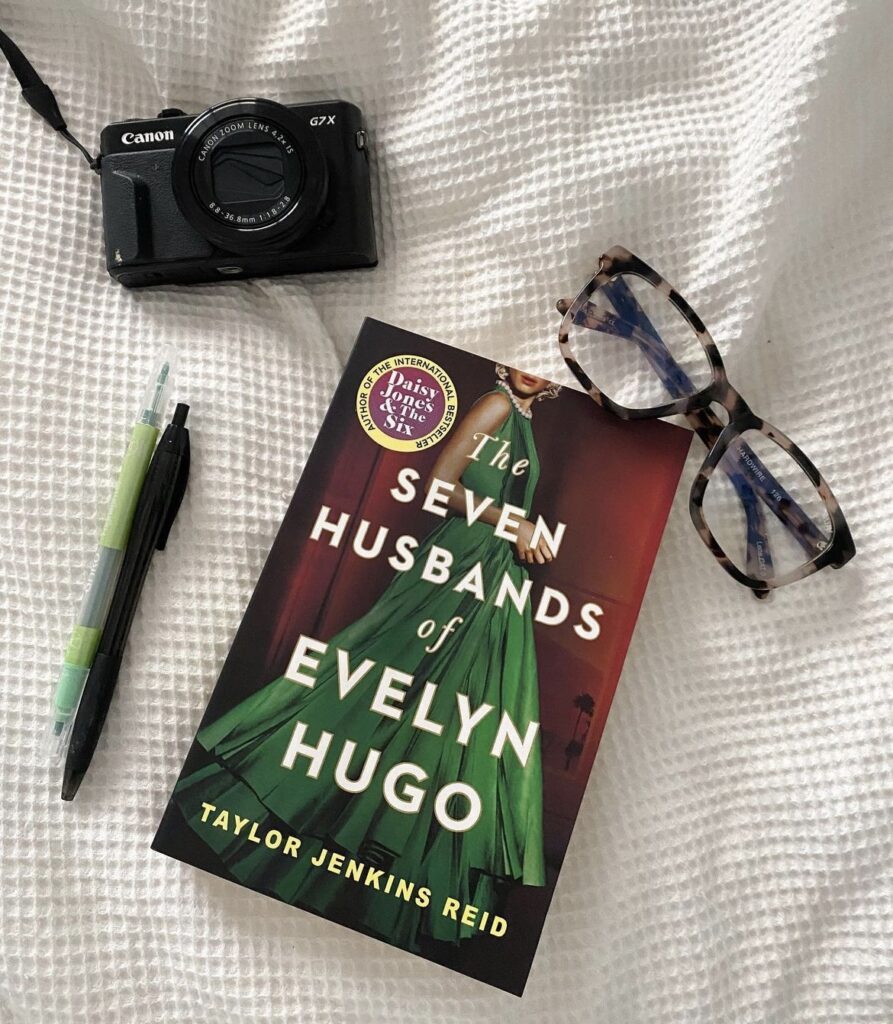 With a limited number of well-known WLW novels, Taylor Jenkins Reid incorporates an interesting narrator perspective in the form of an interview to ghost write a bibliography. The author tells the beautiful story of Evelyn Hugo, born as Evelyn Elena Herrera, and how her journey as the daughter of Cuban immigrants grew to be one of the biggest actresses in Hollywood. TJR also reveals the abuse and harassment that women deal with in the film industry and how their beauty is often taken advantage of.
"People need to read it because it is peak storytelling. TJR's ability to develop characters is absolutely beautiful. I loved rooting for Evelyn, Harry, and Celia. I felt as though I knew them personally," Emerson College Sophomore Molly Dougherty said.
The Seven Husbands of Evelyn Hugo touches on the harsh realities of women who are treated in the entertainment industry, while also touching on the intimate relationship women have with one another when they can find someone who simply listens. The relationship of Monique Grant and Evelyn Hugo is much more than the saving of careers. The two main characters in the book who started off as distant and misunderstood grew to be fully transparent with each other which ultimately left them empowered.
3. Mary Jane by Jessica Anya Blau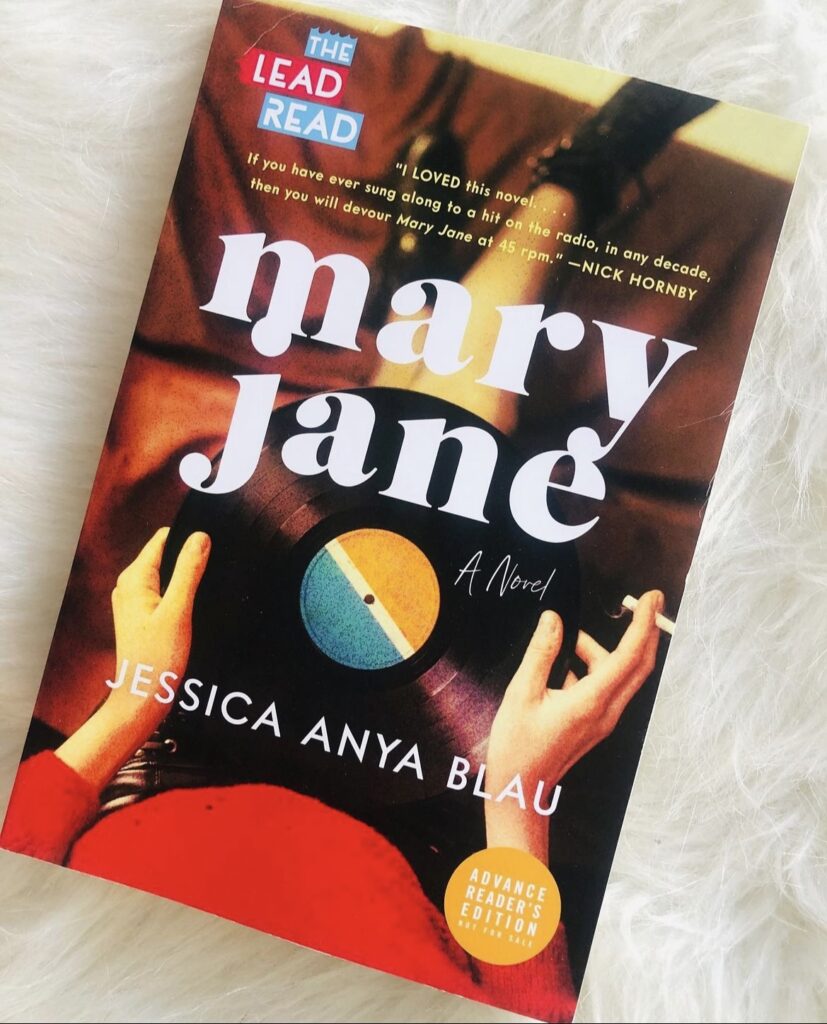 The story of 14-year-old Mary Jane is set in Baltimore in the 1970s, where her strict Presbyterian mother is very harsh on her standards of who her daughter is meant to be. The book also raises concern about things like addiction and racism while following the romanticized coming-of-age narrative that comes from Mary Jane's life.
"It centers around a girl who grows up in a very sheltered, conservative home who starts babysitting for musicians who teach her how to be herself and how to embrace being a woman instead of abiding by societal rules and norms, and it's such a sweet story of finding a place in the world. I adore it," SUNY Fredonia Sophomore Olivia Kaye said.
Throughout this book, Mary Jane is also introduced to a rockstar while she acquired a summer job as a nanny. The movie star suddenly changes her perspective on why and how life is meant to be lived. This book inspires those who don't feel like they belong in their hometown, or they haven't found the thing in life that they are passionate about. Perhaps Mary Jane can encourage you to come out of your shell the same way she crawled out of hers.
4. The Awakening by Kate Chopin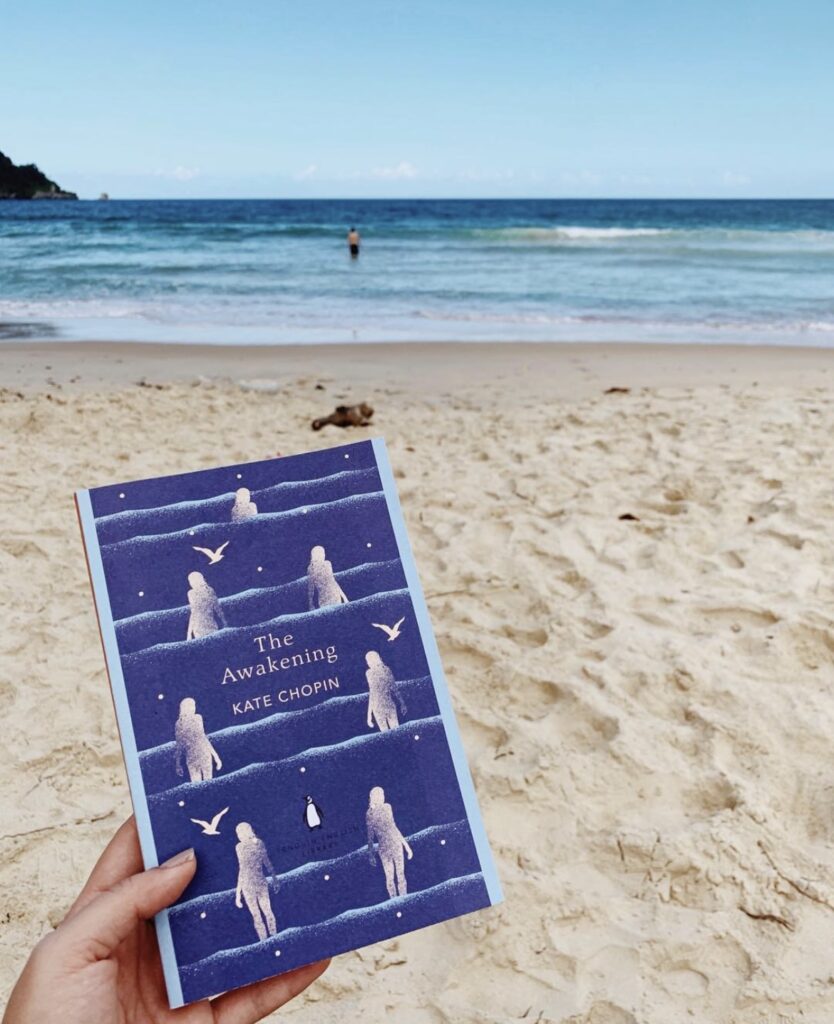 All lovers of classic literature should be familiar with The Awakening by Kate Chopin. On the off chance that you aren't, Chopin writes about the harsh reality of a young mother struggling with her social and personal liberties in the American South. Edna, the protagonist, seeks to fulfill her womanly needs in a world that forces her into a cage. For some perspective, this book was set in the 19th century.
"Even though this book is from the 1800s, it still somehow resonates with me today. The experience that Edna goes through —and her awakening— speaks to women everywhere. Though some references in here are timely, I think this is a must-read for feminists and literature lovers everywhere," Emerson College Sophomore Jessika Landon said.
Chopin does an amazing job advocating for feminist literature, showcasing valuable themes in a book that was previously banned for being immoral or scandalous. There are many narratives about how women are limited to the norms and expectations of society with the expectations to be completely tame and pure. This is a classic example. What better way to celebrate Women's History Month with a little history about women!
5. Know My Name by Chanel Miller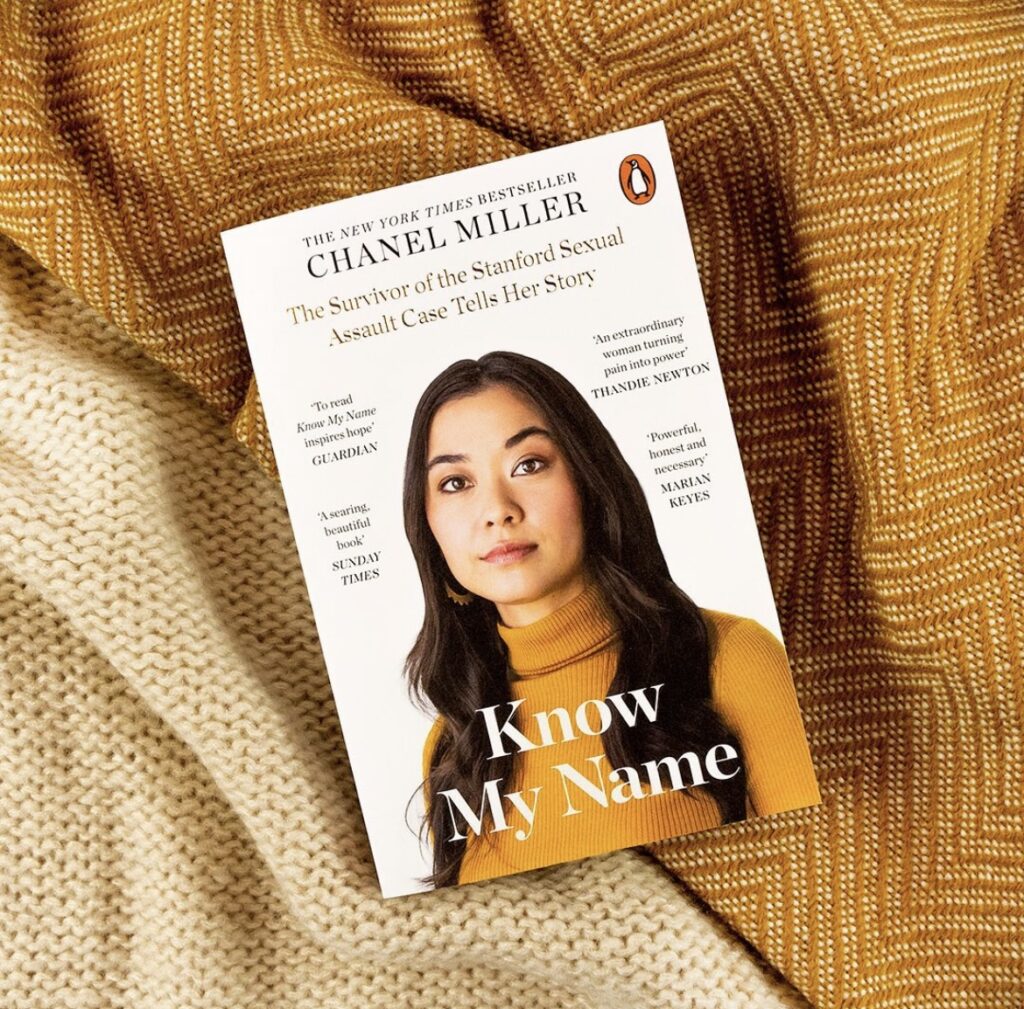 Chanel Miller in her moving memoir talks about her experience with sexual assault and her case with Brock Turner, a Stanford athlete at the time of the assault. Many were enraged to hear that Turner was only sentenced to six months in jail with three years of probation. This outrageous case pushed California to pass two bills that would change the state's standing sexual assault laws. Miller writes this as a message to other survivors, who may think that they weren't given the justice that they deserve.
"It evokes a lot of emotion because it doesn't hold back in its descriptions of what women go through. It also goes further in depth about what it was like to tell her story of sexual assault and the terrible process she had to go through to try to get justice. People need to read the hard details and this book doesn't shy away from them," Stanford University Freshman Daniela Flores said.
This piece is personal, heavy, but nonetheless a must-read for the eye-opening view on how the court pathetically deals with cases of sexual assault. It's a call to bring attention to all cases of similar context, asking those in the court to deal with this better and prioritizing safety over reputation. In order to respect women, women must be protected, and Miller expands on why her case showed the opposite.
6. A Certain Hunger by Chelsea G. Summers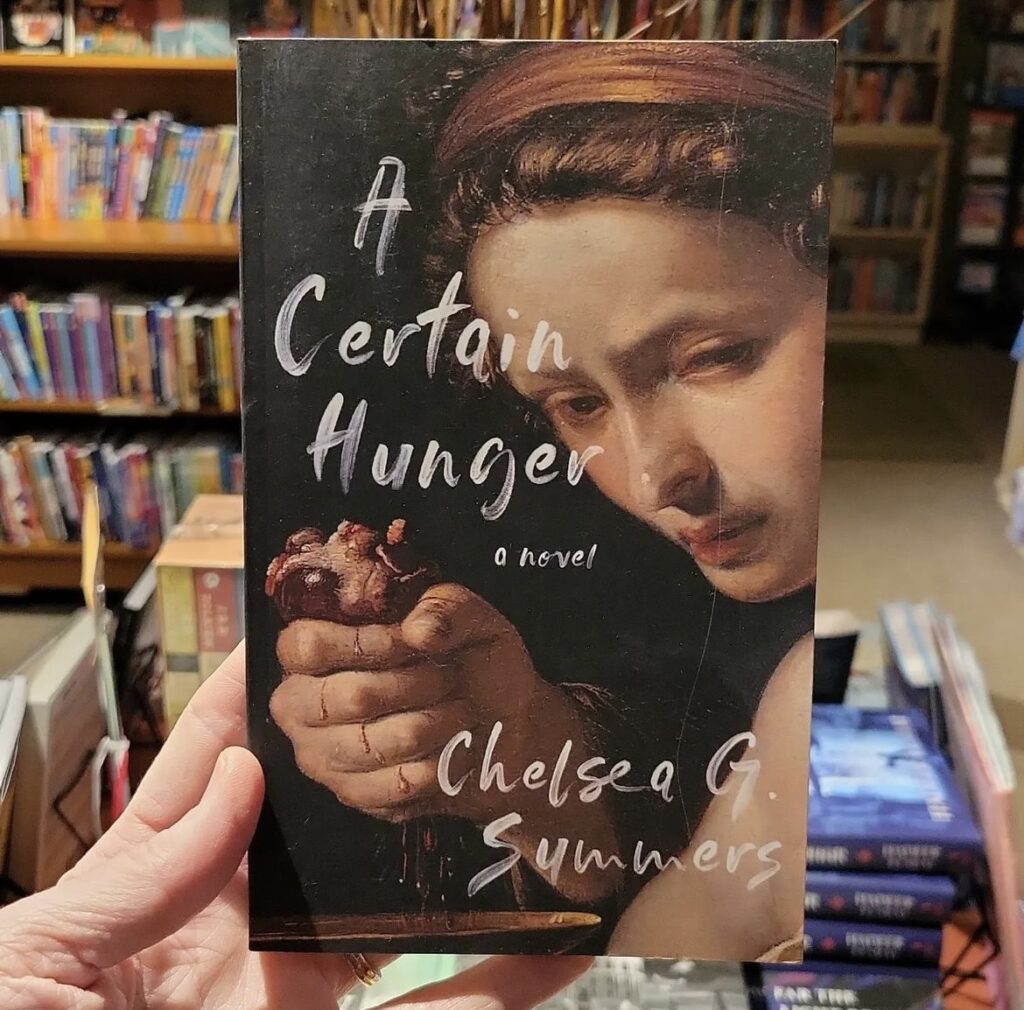 Summers' satiric, yet entertaining novel is a lovely example of how women are portrayed in society, almost portraying herself as a female chauvinist. A Certain Hunger advocates for the idea that all women don't need to be empathetic of others. In fact, it encourages female rage and validates it. Though this piece may be a little gory to more sensitive readers, the message remains the same: toxic masculinity is perpetuated amongst more prominent female tropes.
"Sure we think of killing our past lovers or situationships. Dorothy Daniels actually does it. A Certain Hunger serves a delicious depiction of female rage, self-discovery, and power. Plus a side of cannibalism," Evergreen Valley College Sophomore Surina Bayan said.
This story is a direct contrast to the stereotypical female character of most stories— polite, giving, and selfless. Dorothy Daniels is not the soft-spoken, passive female protagonist that misogynistic readers expect her to be. She's aggressive, loud and determined to make an image for herself, encouraging other women to do the same.
7. Let Me Tell You What I Mean by Joan Didion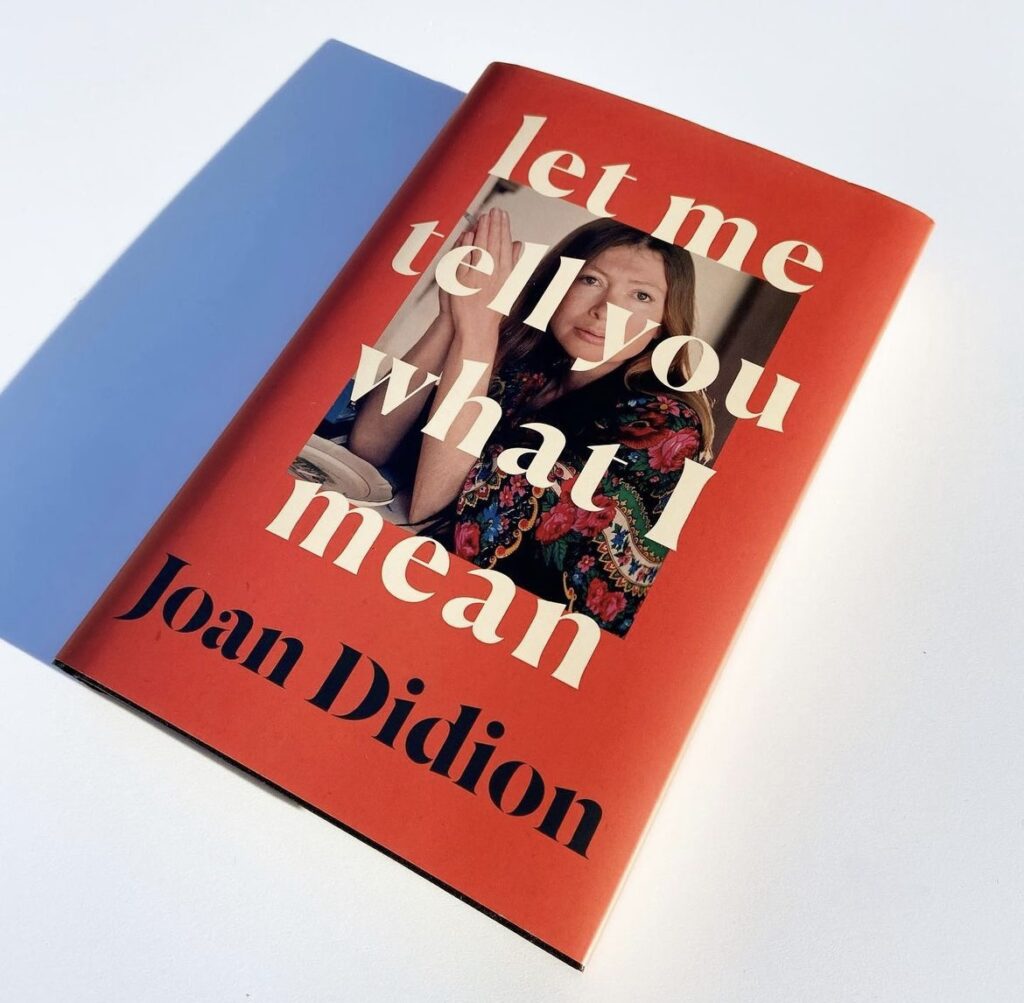 This book by Joan Didion is a collection of twelve essays that gives you a universal overview on what goes on inside the author's mind. It explores several topics from marriage, mother-and-son relationships and love in general. This collection is very telling of why the world admires the work of Joan Didion and why we still study her work to this day.
"It feels like a look into her mind and the way she sees the world. My favorite is her essay 'Why I Write' about writing being an almost radical act of imposing your thoughts on a reader, which I think can be a very brave sentiment especially for women," Emerson College Sophomore Dharvi Gopal said.
"Why I Write" gave Didion her first real break when it was published in the New York Times in 1976. These twelve stories have been written over several decades, showing the timelessness of Didion's writing and the true genius behind her storytelling abilities. Didion's voice resonates with her audience because she makes a statement and assures that she explains exactly what she meant, and she does so the same way she did in the 70s.
8. Crying in H Mart by Michelle Zauner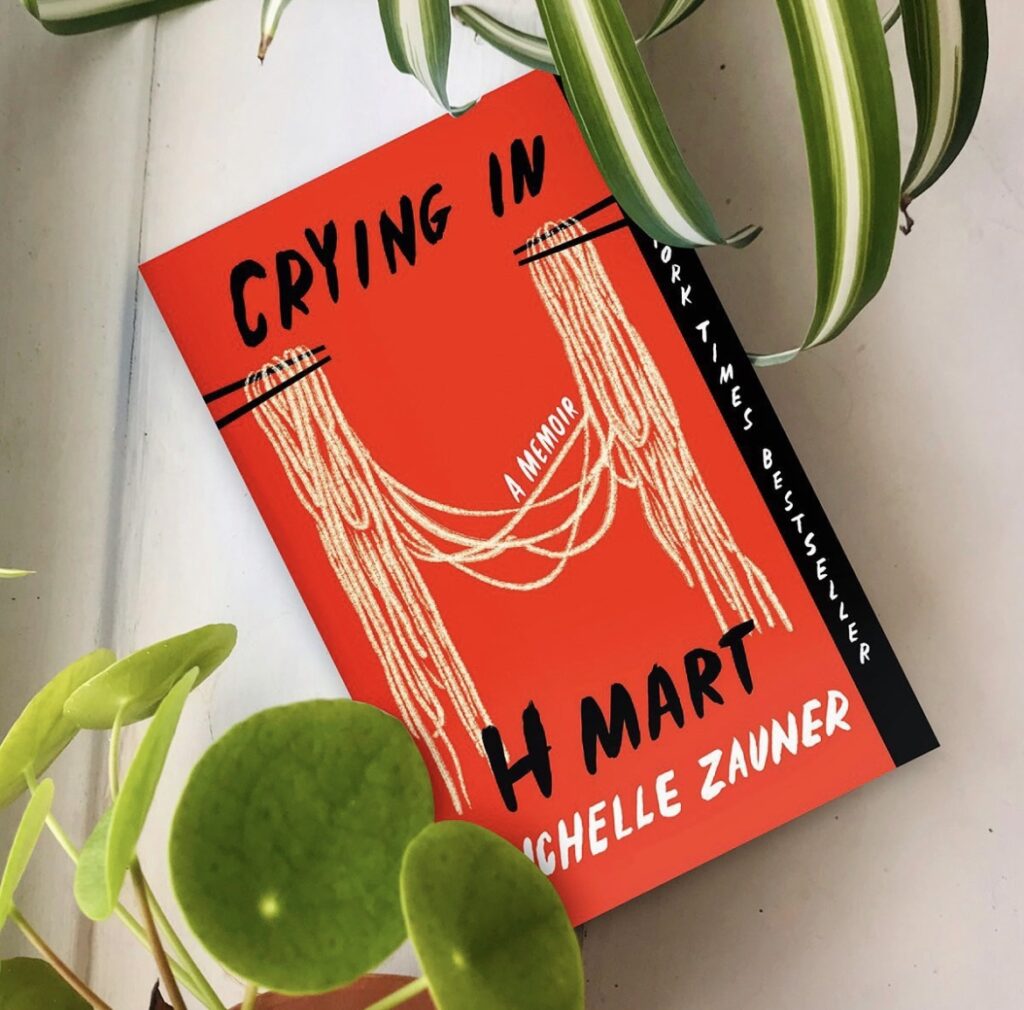 Also known for her role as the singer and guitarist of Japanese Breakfast, Michelle Zauner opens up about her Korean-American heritage in Crying in H Mart. In her debut book, Zauner talks about her relationship with her late mother, which she often reflects upon when she thinks or sees food— hence the title. It also greatly affects Zauner's relationship with herself and how finding her identity has been closely tied with music and creative expression.
"This book made me question my own relationship and how I'll remember my mom. My mom and I were always close but we butted heads a lot, especially when I was a teenager. The book really reflected this idea of a complicated Asian mother and daughter relationship that I feel a lot of people I know have faced and dealt with. I think it's worth reading because of its nuanced way of looking at death and remembrance," Kingston University Junior Rosamond Chung said.
For those who have recently lost a loved one, this book helps to point out the separation that should occur between your relationship with said loved one and the relationship you have with yourself. Not every death needs to feel so hard and heavy. In fact, Zauner encourages it as a push in the right direction of self discovery.
9. The Color Purple by Alice Walker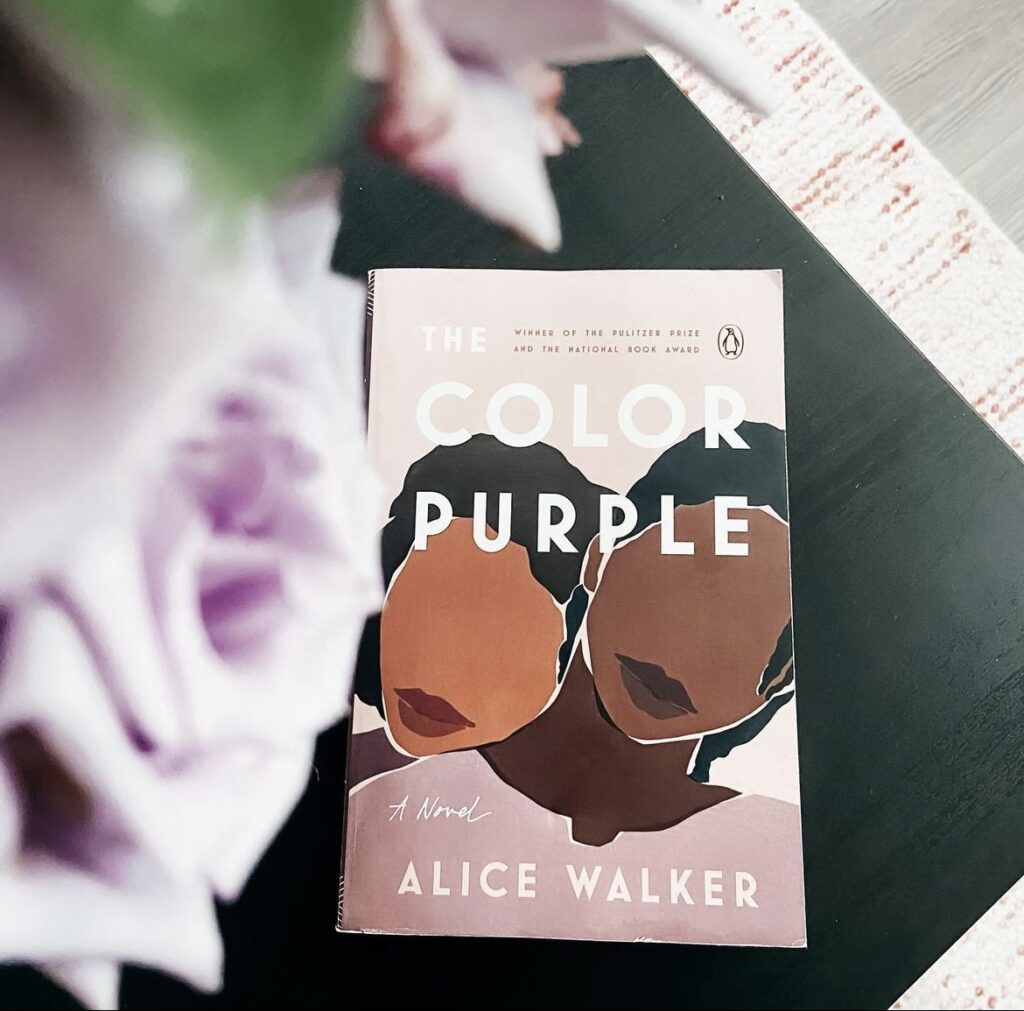 In this novel, Walker tells the story of Celie, a poor black girl that struggles to come to terms with the concept of young womanhood that has been forced onto her by others. Set in rural Georgia in the early 20th century, Celie processes these emotions and experiences by journaling her letters to God in hope for answers. Not only does Celie suffer from the hardships of womanhood, but she goes through her life looked down upon as a young black girl growing up in a world that only discourages her.
"I've read a lot of feminist works, novels, non-fiction pieces, poems, etc., so I think that part of the book is a significant reason why I enjoy The Color Purple so much; because it is such a well-respected feminist piece by a well-respected feminist piece by a well-celebrated feminist author, and it really does live up to the hype. I also love it because the story is so emotional and human; there's a lot of life in these characters— and Walker does an incredible job at making the story flow in a way that makes readers always want to come next," Emerson College Sophomore Amya Diggs said.
The Color Purple has been previously banned from school libraries from 1984-2013, but won the Pulitzer Prize for Fiction and the National Book Award for Fiction in 1983— when it was published. As a character who was struggling constantly for an ounce of power, readers become inspired by Celie's journey as she pushes past obstacles such as abuse and the lack of education to find fulfillment. Walker shows that not all doomed stories have an unhappy ending.
10. On the Come Up by Angie Thomas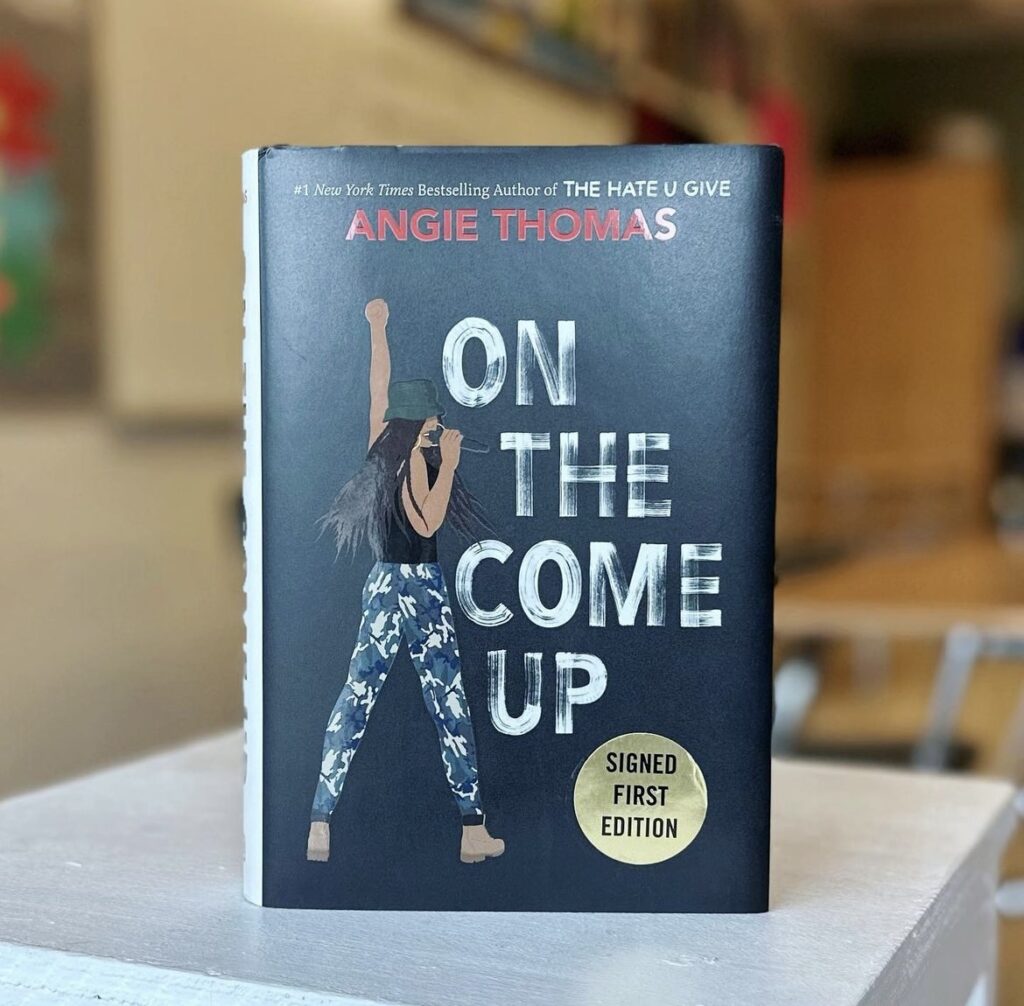 Angie Thomas is a well-known, influential author of this generation, putting emphasis on today's social inequality. She has been seen in her most recognizable work, The Hate U Give. On the other hand, Thomas' novel On the Come Up tells the story of 16-year-old Bri Jackson and her uphill journey in an effort to fill the shoes of her father, Lawless Jackson.
"We hear a lot of books and memoirs about a lot of male rappers and them breaking into the hip hop scene, but it's very rare that you hear women getting into the hip hop scene, such as Missy Elliott. I found it very comforting that it was a woman and someone I could relate to a lot, coming from a community that's not the best, and you're given so little, and you take so little to become something so special. So the fact that she was able to grow into a hip hop artist on her own was really dope," Emerson College Sophomore Nicole Townsend said.
Bri's father was murdered in their old neighborhood when she was four, and the story continues to highlight the financial struggles her family faces after his passing. As a teenager, Thomas also includes how Bri navigates her complex relationships with her mom and brother, Jay and Trey and those at her high school. Thomas captures Bri's story in an enthralling way while also highlighting important social issues like the criminalization of black children and sexism in the hip hop industry. Bri Jackson is another example of female excellence and of how hard work and dedication pay off.