Ask anybody with an interest in LGBT+ fiction, and they'll tell you a couple of things up front. Nick Carraway definitely had a thing for Jay Gatsby. The predatory lesbian trope needs a stake through the heart ASAP. Lastly, finding a good LGBT+ novel often feels like searching for a good horror movie on Netflix: unfulfilling, unless you're into shoddy plots and meaningless death. To give you a little help, we've compiled ten LGBT+ novel recommendations from college students.
These 10 LGBT+ books will have you glued to the page for days.
If you've ever wanted to run away from a dead-end job and relationship, you know how Maria Griffiths feels at the beginning of Imogen Binnie's Nevada. "It's a stream-of-consciousness novel about a trans lesbian who breaks up with her girlfriend and then steals her car," UNC-Chapel Hill junior Kiera W. said. "But it's not really about that. It's not a very plot-driven novel. It's hard to describe but it's so damn good. My favorite line is when the character simply says, 'God can't I have one moment where I don't have to think about being trans?' and I think that's just such a true way of expressing what it's like to live as a marginalized person." The author writes from a place of honesty and humor, drawing on her own experience as a trans woman. Reading the novel, you'll feel like you're taking a cross-country road trip with a close friend.
Price: $17.95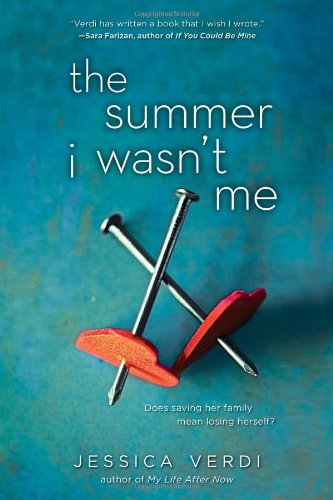 To anyone who's ever seen the lesbian cult classic But I'm a Cheerleader, the plot of The Summer I Wasn't Me will seem familiar. The 17-year-old protagonist, Lexi, goes to a gay conversion camp where she falls in love with another girl. How ironic. "It does a really good job of showing the struggles of coming out for young girls, especially within a religious [or] conservative community," UNC-Chapel Hill junior Katie Ann Otto said. "The main character's internal conflict is very real too, because she wants to become straight for her mother but also has trouble denying who she really is." The book, primarily geared towards a young adult audience, makes an easy read between homework assignments.
Price: $11.91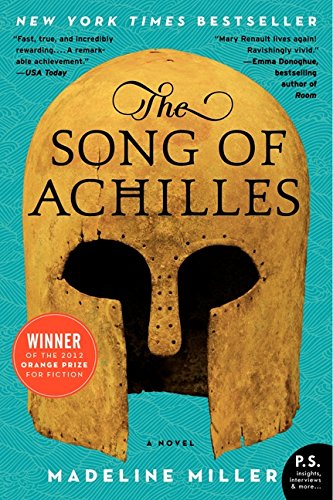 Even a minor amount of research reveals the not-so-subtle homoerotic undertones in Greek mythology. Madeline Miller decided to make the subtext into actual text with her debut novel, The Song of Achilles. The story retells the legend of Achilles and Patroclus from the Iliad and draws on the author's research as a classical scholar. "The narrative captures the intimacy of their relationship in such a heart-wrenching way," Appalachian State University senior Sophia Grace Mosby said. "I also like that their relationship is at the forefront of the story, because so many people like to believe that gay people didn't exist before 50 years ago […] And if you're into mythology and gay fiction, then you get two birds with one stone." Since Miller's second novel Circe just came out, you don't need to worry about book withdrawal when you finish it, either—you can get lost in another of Miller's fictional worlds, instead.
Price: $9.98
Bonus Mythology-Inspired Recommendation: The Dark Wife by Sarah Diemer.
The novel retells the story of Persephone and Hades… but with Persephone and Hades as lesbians.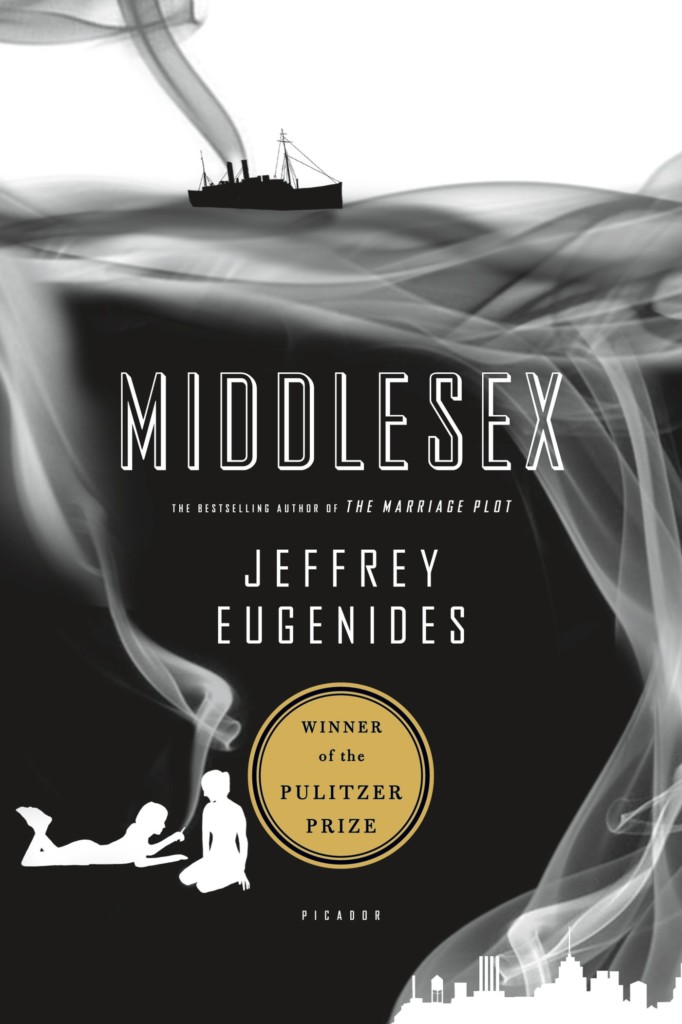 Not all intersex people—those born with reproductive anatomy that doesn't fit typical definitions of male and female—identify as part of the LGBT+ community. Yet, many aspects of Middlesex, a Pulitzer Prize winning novel about an intersex man named Cal, may resonate with LGBT+ readers. "It's a story about three generations of a Greek family, detailing their epic journey of leaving their silk worm business to seek refuge the Turkish war, only to end up in the midst of racial tensions in 1960s Detroit," UNC-Chapel Hill senior Jennifer Wang said. "I think everyone should read it. It's eye-opening, based in facts, and creates so much empathy for those who struggle with sexuality. On top of that it's just really f—king amazing writing."
Price: $12.64
Bonus Family Saga Recommendation: Fall On Your Knees by Ann-Marie MacDonald.
The novel follows three generations of a Lebanese family and ends with one daughter's interracial love affair with a woman in New York City.
If you've done any kind of research on lesbian historical fiction at all, the chances you haven't heard of Sarah Waters are slim to none. With novels like Fingersmith (recently made into the gorgeous film The Handmaiden by director Park Chan-wook) and Tipping the Velvet, Waters popularized an otherwise under-represented genre. If you're already familiar with both of these stories, The Night Watch should make the next spot on your wish list. The novel focuses on three women and a man (all on the LGBT+ spectrum) as they try to survive life in London during World War II. The catch? The story unfolds backwards—starting with a section on their life in 1947, then moving to life on 1944, and ending in 1941.
Price: $13.22
Okay, so this novel doesn't actually cover a time-traveling gay relationship between ancient philosophers Aristotle and Dante. (We can try to contain our disappointment together.) Instead, it follows the story of two Mexican teenage boys who meet at the age of 15 in Texas in the 1980s. This novel, written for a YA audience, would make for another good read to de-stress after classes.
Price: $7.78
7. Call Me By Your Name by André Aciman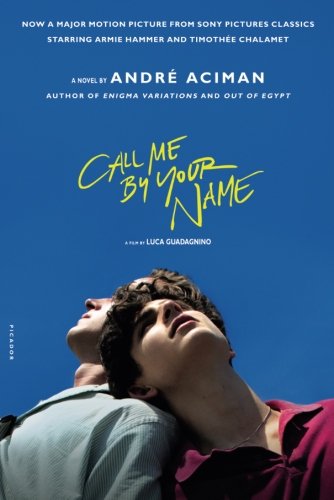 Unless you've lived in a cabin in the woods Thoreau–style over the last couple of months, you've probably heard about the Academy Award winning film based on this novel. Depending on your preferences, you've probably also developed an aesthetic appreciation for the unrealistically gorgeous Armie Hammer or the doe-eyed Timothée Chalamet. We're not judging. Even if you've seen the film, the book adds a fuller perspective to the story, as it delves deeply into Elio's inner monologue as he comes to terms with his bisexuality. It also features an entirely different (and arguably more emotionally resonant) ending that will leave you crying harder than Elio's father's speech in the film.
Price: $10.13
The story features a John-Hughes-esque plot of a high schooler coming to terms with his sexual identity.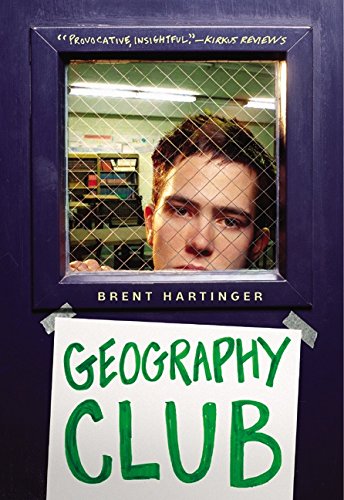 If you're wondering what geography has to do with LGBT+ fiction, you aren't alone. "The Geography Club is about queer teens who make a club at school where they can hang out in secret because none of them are out," UNC-Chapel Hill senior Jordan Dodson said. "They call it the geography club because the name sounds boring and they know no one else will want to join." Since the book caters toward a YA audience, the book works as another good weekend read. The film version makes for a great follow-up to the reading experience.
Price: $9.32
Admittedly, this book could only ever be categorized as a Problematic Fav™. The story has (huge spoiler alert) an unhealthy dose of Bury Your Gays, among other questionable themes. That being said, The Holy Innocents, the story of a young bisexual American studying abroad in Paris during the late 1960s, explores polyamory, sexual confusion and religious guilt in a searingly honest way. (Think of it as the equivalent of Ian McEwan's early works if they had an LGBT+ sensibility.) The best part? Eva Green stars in the deliciously transgressive 2003 movie adaption called The Dreamers.
Price: $9.74
God, I am so tired of reading so many books about asexuals…said no one, ever. While not everyone agrees on whether asexuality belongs on the LGBT+ spectrum, most can admit ace-identifying folks lack public visibility in literature. That's part of what makes Tash Hearts Tolstoy such a great read—it delves into the awkwardness of maneuvering romance as an ace-identifying person, while it also presents a compelling, likable narrator and story. Plus, the book gets bonus nerd points for predominantly featuring both Russian literature and viral YouTube fame. What college student wouldn't find that relatable?
Price: $11.94
Looking for LGBT apparel? Check out our shop.
Gaydar Racerback Tank Top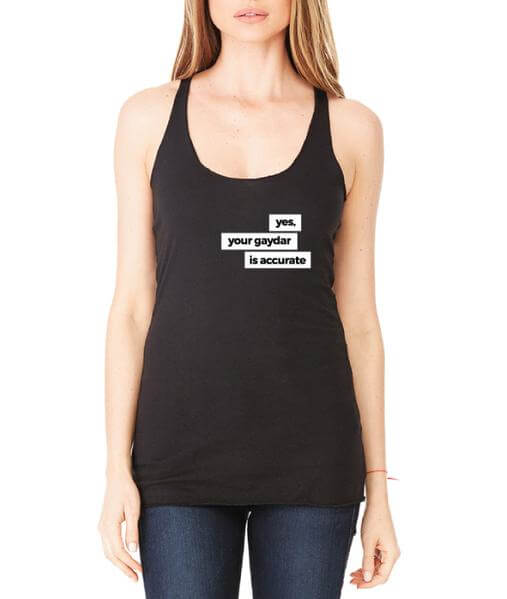 Yes I'm Still bisexual racerback tank top