When I came out as bi during my freshman year, I worried that I may have chosen the wrong college. I attend the University of Iowa as an out-of-state student in the English and Creative Writing program. My mom watches a lot of news and already feared for me because of my Jewish religious affiliation. That said, the worst thing I've dealt with is passive aggression from a friend's family. Maybe I'm lucky, or maybe people in the Midwest do not like confrontation. But when I first came out, I didn't know any of that. So, I felt scared. As a 'baby gay,' i.e., newly out, I wanted to talk to people who knew how I felt. But I didn't know where to go to make queer friends. So, in making this resource, I hope I can help make it easier for other 'baby gays' out there.
To maximize your chances of making LGBTQ+ friends in Iowa City, I would suggest checking out these haunts.
1. The Club Fair
Head on out to the club fair for the easiest place to make LGBTQ+ friends. Beyond getting involved with LGBTQ+ clubs, you can find a large random sampling of the student body wandering around. If you linger by the LGBTQ+ club tables, you will likely meet quite a few queer students. For those interested, you will also discover many LGBTQ+ dominated clubs, both official and unofficial, that you can join. You'll notice LGBTQ+ sororities and fraternities like the Gamma Gamma Chapter of Delta Lambda Phi and Gamma Rho Lambda National Sorority. You will also discover clubs dedicated to LGBTQ+ activism like UI Trans Alliance, ROB (Reaching OUT in Business), oSTEM (Out in Science, Technology, Engineering, and Mathematics), EQUAL MEDS (Iowa's Queer & Allied Medical Students) and Outlaws (LGBTQ+ law students). All exist to protect the rights of LGBTQ+ students and naturally contain several.
2. Studio 13 / Joystick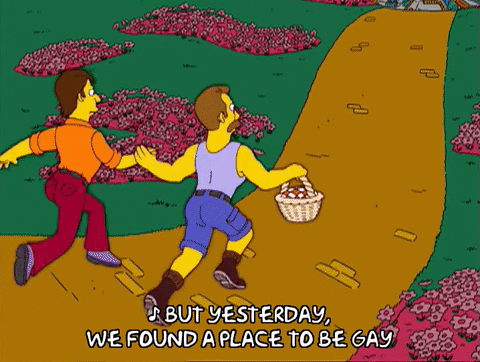 You can go to Studio 13, the only official gay bar in Iowa City, considered a "home base" for LGBTQ+ students. Located on 13 South Linn St., they not only host drag shows and competitions but also hire a diverse staff. You'll find Joystick in the same building as Studio 13. Guests will likely see Drag Queens who perform in Studio 13 shows cutting through Joystick. Joystick presents itself as a gritty basement arcade bar with karaoke and a comedy open mic twice a week. You will also discover significant diversity among the comedians.
"Studio 13 is the most visibly LGBTQ+ space in Iowa City in my eyes — although you'll find queer baristas in literally any coffee shop. Despite the crowds of straight bachelorette parties and tourists, I always feel totally safe and welcome in Studio [13]," University of Iowa Junior Calvin Brickener said.
Furthermore, I have felt more welcomed discussing my bisexual identity on their stage through comedy than anywhere else in the Midwest. So, although the hosts and a good number of comics remain allies rather than queer students, it still seems more diverse than any open mic I've found near my hometown in New Jersey. I count that as a win. So, whether you want to try drag, comedy, or karaoke, Joystick and Studio 13 welcome you.
3. Gabe's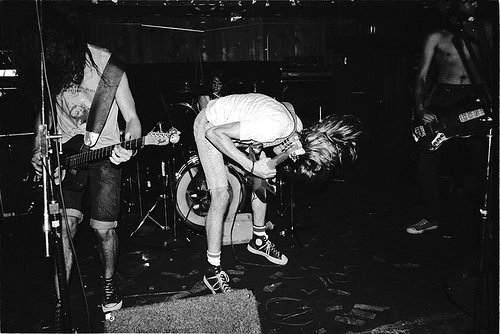 While Studio 13 remains the only official gay bar in Iowa City, students frequently describe Gabe's to me as 'an unofficial gay bar.' Gabe's interior balances grit and modern amenities. You can find some great arcade games. Their TVs only add to the atmosphere. Live alternative music frequently performs on the stage. They also have themed nights like Emo Night and Taylor Swift Night.
"I think Gabe's is even gay-er than the official gay-bar…if Studio [13] is Beyonce, Gabe's is like some girl band you've never heard of where all the band members are lesbians who don't shower. It's awesome but it smells weird like the bathroom is nasty and covered in stickers but it's awesome and everyone's always kissing each other," University of Iowa junior Lila Robbins said.
Gabes always looks dark inside. Look above you and you can see through the ceiling. They left the interior walls unpainted brick. They painted the exterior of the building black. A few retro gaming consuls line the back wall. A pool table consumes the back corner. The gritty yet modern edge Gabe's has curates an aesthetic that gives it its charm.
4. Film Scene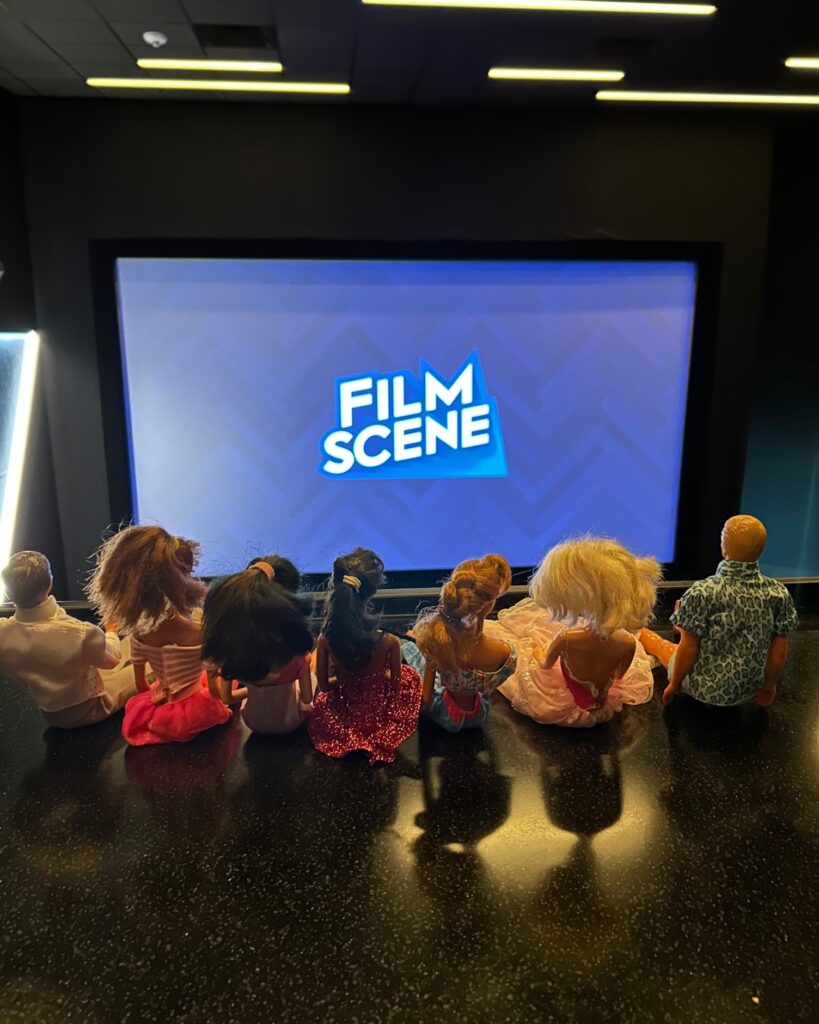 You will discover two different Film Scene locations in Iowa City, the Chauncey and the Ped Mall. Both of these locations frequently host screenings. I've seen both indie films and cult classics such as Predator and Jennifer's Body at Film Scene. They also offer a discounted ticket price for students, so don't forget your student ID. While some films will certainly invite a more alternative crowd, which I've found tends to attract more queer students, classic films also seem to summon the queers. I've also found that the type of students that go to Film Scene on a Friday or Saturday night consistently overlap with film students, and film students frequently seem to overlap with the LGBTQ+ community. So, pick a night and place your bet. While you can't talk during the film, try to sit near a group of people you want to befriend and try to join in their conversation after.
5. The Englert Theatre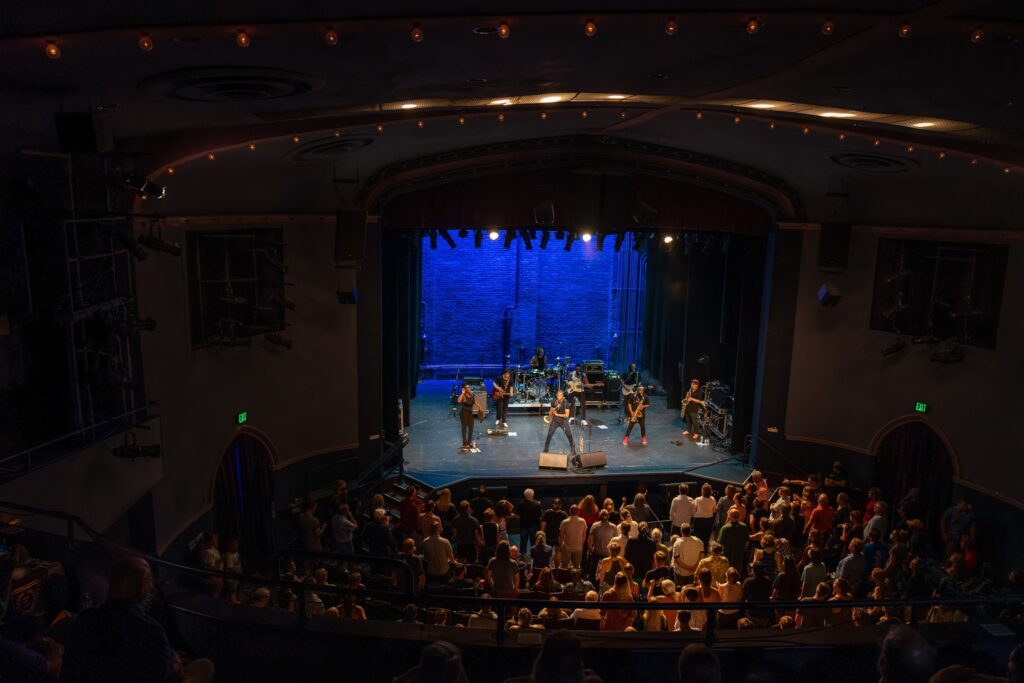 The Englert Theatre proves the most popular theatre among students at the University of Iowa. They annually host headliners of the Mission Creek Festival, the Coachella for Iowa City's artistic student population. The Englert also provides one of the most accessible and well-known theater locations, with a giant lit-up sign out on Washington Street, one of the most popular downtown streets. These features lead to the Englert Theatre's popularity with the artistic student body. Students observe a strong overlap between the arts community and the LBGTQ+ community. Attend a concert, symphony, play or musical at the Englert, and you will see for yourself.
6. The University of Iowa Theatre Department
As an English and Creative Writing major, I thought my department had a strong LGBTQ+ presence. After I took my first class with the theater department, I reconsidered. While I usually wouldn't recommend taking any classes on the merit of making friends, if you have an interest in theater and identify as a part of the LGBTQ+ community, expect a delightful surprise. The theater department also hosts at least 20 artists a year, many of whom have ties to the LGBTQ+ community.
"Through classes that explore queer themes and identities in dramatic works, gatherings to celebrate queerness organized by students, and the head of our department making public statements in support of queer students in response to anti-LGBTQ+ legislation, I feel protected as a queer student in this theatre department," University of Iowa senior Kelli Tosic said.
I met Tosic through a class, Standup Comedy Practicum, with the theater department. Tosic remains one of many queer friends I made through that class. Also, Standup Comedy Practicum is one of the only classes I've taken where a majority of students were a part of the LGBTQ+ community. In fact, our teacher has a transgender child, making her especially welcoming to the community. The theater department also performs shows depicting diverse experiences. 'BLKS' was performed by the department in April 2022. This show navigates the identity of different queer black women in 2015 in New York. Even if you don't enjoy performing, attending one of the theater department's performances proves an almost guaranteed way to make friends.
7. Prairie Lights Bookstore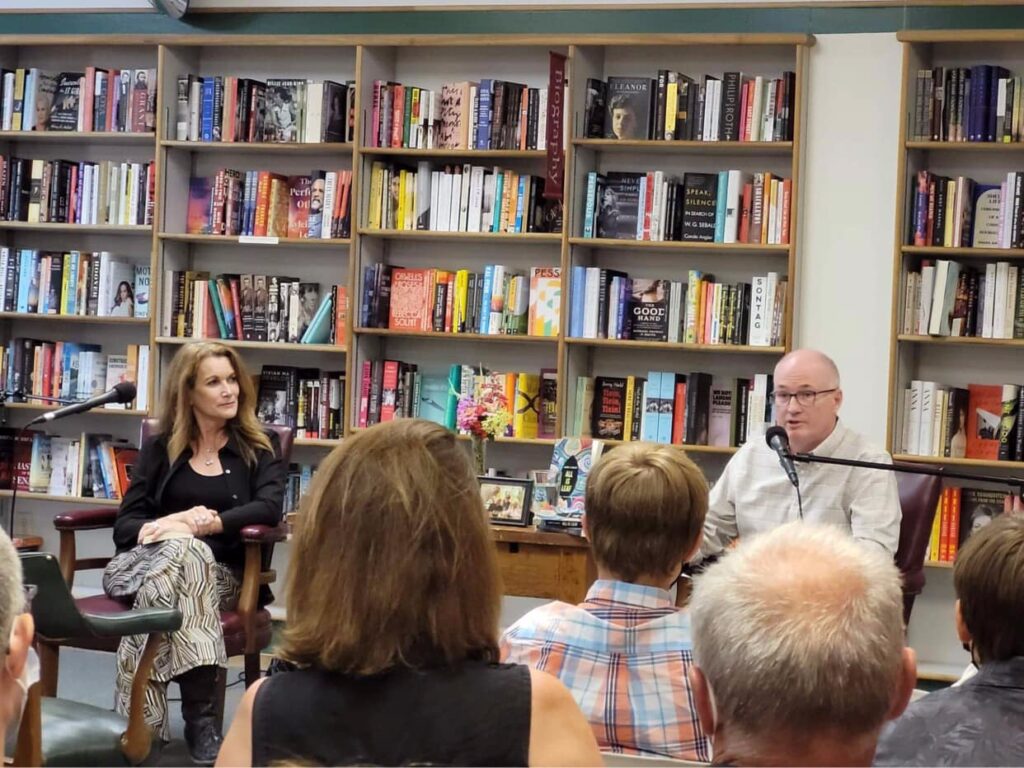 Prairie Lights bookstore and cafe showcases Iowa City's literary community. Not only does its quaint small-town charm shine through, but it also frequently hosts readings from big names and up-and-comers. Furthermore, a sizable percentage of these readings are performed by queer authors. So, if you enjoy reading and want to make queer friends, follow Prairie Lights on social media and keep an eye out for their guest readings. You won't have to wait long for a queer author. If you attend, a small but friendly crowd of book-munching queers will welcome you. Wait until the reading finishes and then discuss it with those around you. I've made several friends myself this way.
8. Macbride 'Art & Write' Night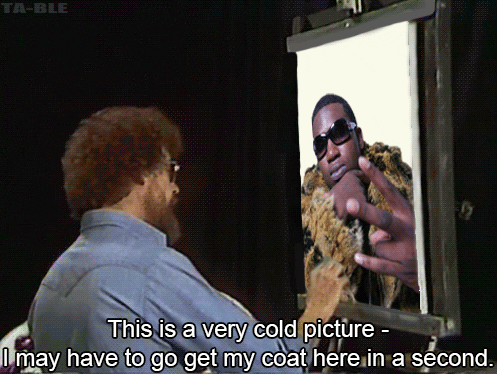 On the first Friday of the month, Macbride Hall hosts an event called 'Art & Write Night' for students. In Macbride, you'll find a miniature natural history museum that many students accidentally discover while waiting outside their first class. More specifically, 'Art and Write Night' meets in Hageboeck Hall of Birds, aka bird hall, on the third floor of Macbride Hall. It runs from 6 to 8 p.m. For the first hour and change, people come and go, create and write and sprawl around on seats, couch cushions and the floors. While organized in bird hall, you can explore other exhibits until you find something that inspires you. The last fifteen to thirty minutes, the organizers facilitate a sharing session designed to encourage bonding over art and writing. When I worked for the school newspaper, I covered and attended this event. From that experience, it I discovered a very queer crowd. That said, if you like art, I would recommend attending this event.
9. Hancher Auditorium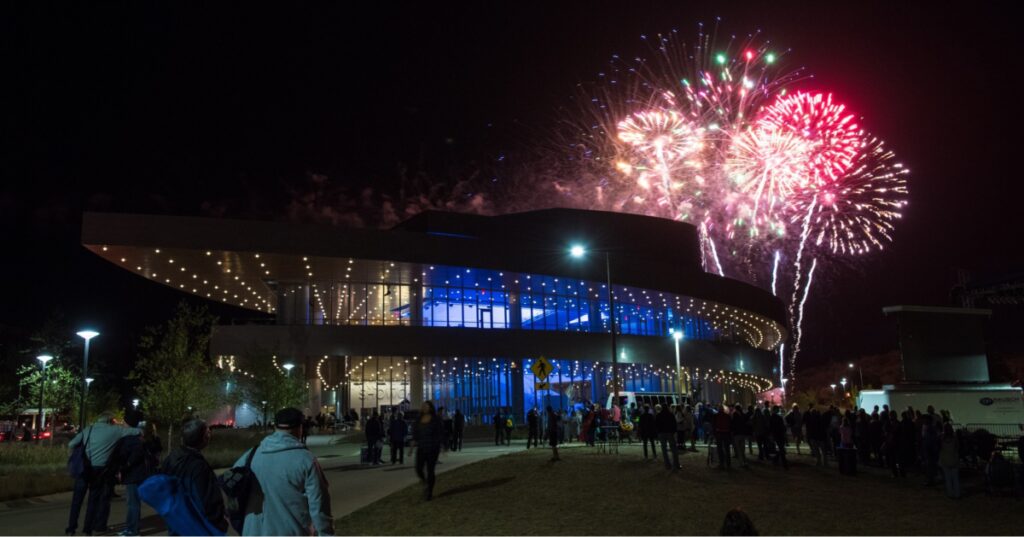 While most of the attendees of Hancher Auditorium do not identify as LGBTQ+ students, you can find LGBTQ+ students there, mostly employees. So, if you need a job, like the arts, and want a welcoming staff to work with, Hancher Auditorium provides a great opportunity. You'll also get to witness shows and tours for free. Shows range from theatre to symphonies to literary conversations. For example, in October, they featured Lan Samantha Chang in conversation with John Irving.
"I'm not sure what the ratio of gay to ally the staff is, but the gay people are all noticeably gay. It's a really fun job, to be honest, and everyone is really chill," University of Iowa junior Nina Helewa said.
Hancher looks beautiful. I frequently visited them when I worked as an arts reporter during my freshman year for the school paper. Every time I walked through those doors, I experienced a moment of awe at the architecture. The auditorium also associates with the University of Iowa and has hosted legends like Aretha Franklin. But even though a good percent of the staff consists of LGBTQ+ students, older couples looking for a classy outing constitute most attendees.
10. The University of Iowa Library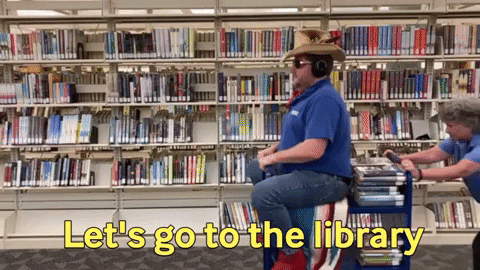 The University of Iowa Library works like the club fair where you can find a random sampling of the student body there at any given point. Many clubs and study groups host meetings there as well. For these reasons, the library proves an easy place to make friends of any background. I met Helewa there by random chance, when she overheard me discussing my home state of New Jersey, where she also comes from. The University of Iowa library also strives to create safe spaces for LGBTQ+ students. Beyond carrying a variety of LGBTQ+ books and resources, they also often work with the 'LGBTQ Iowa Archives and Library.' This community has hosted activities like "Queer Threads" at the library. This event, which occurred on February 28 from 7 to 9 p.m., welcomed those of all genders, ages and skill levels to bond over creating textiles. So whether you love creating textiles or the same sex, keep your eyes peeled for LGBTQ+ events hosted at the University of Iowa library.
---