In response to Trump's presidency, more women than ever before have decided to bid for the presidency and democratic nomination. The candidates that have announced their presidential campaign come from diverse backgrounds and all have strong political backgrounds and experience to guide our country into a stable, tolerant and progressive era.
These women of the 2020 election have years of political experience and have created policies to back up their claims.
1. Senator Kirsten Gillibrand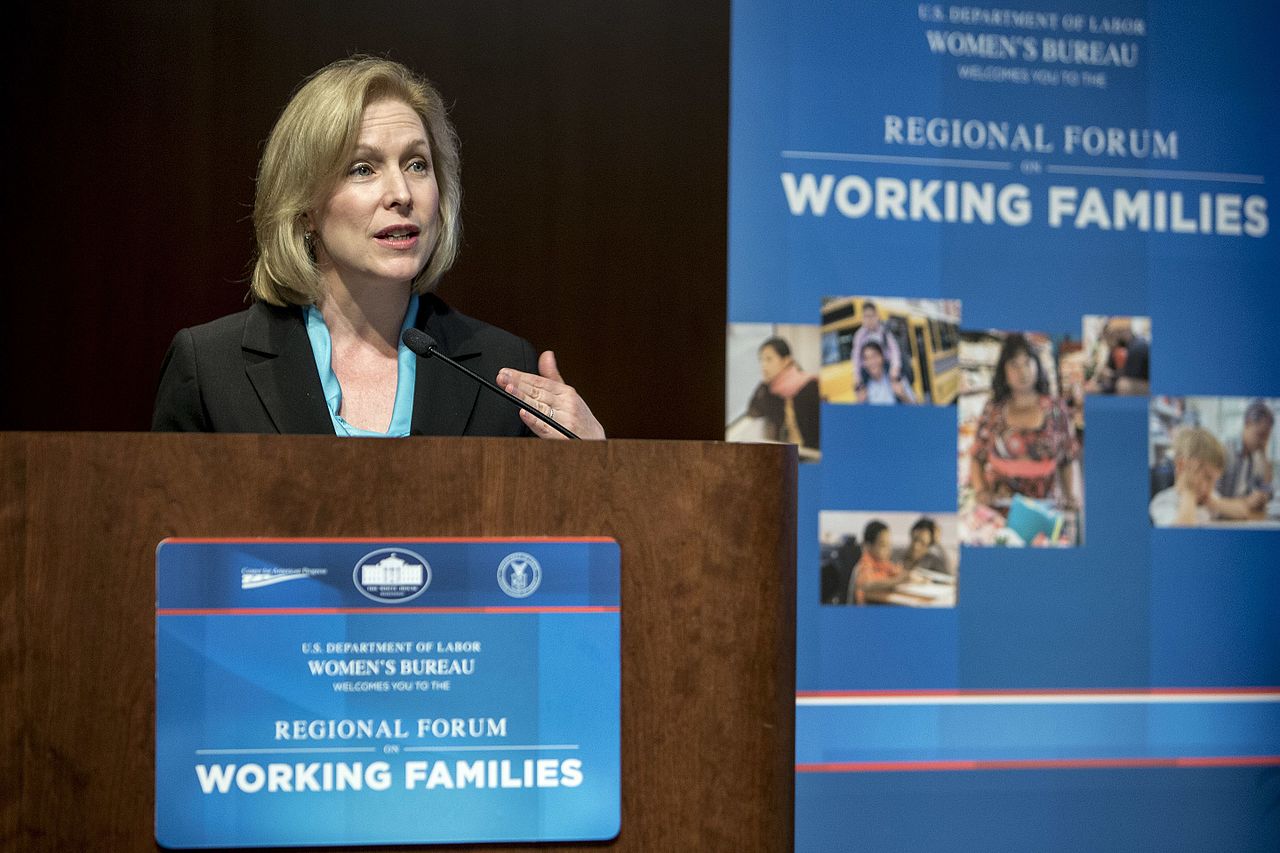 Senator Kirsten Gillibrand has been a democratic senator in New York for over a decade and before that she served in the House. During her time as a senator, Gillibrand has worked to reform the criminal justice system for sexual assault survivors in the military and on college campuses. In 2013, as chair of the Armed Services subcommittee on personnel, she held the first Senate hearing on the issue of sexual assault in the military in almost a decade. She sponsored the Military Justice Improvement Act and has built a bipartisan coalition of Senators in support of her bill. This bill would remove sexual assault cases from the chain of command. Gillibrand has also built a broad, bipartisan coalition for the Campus Accountability and Safety Act, which would finally hold colleges accountable for sexual assault on their campuses. In my opinion, Gillibrand made an incredibly important moral decision when she pushed to oust democratic Minnesota Senator Al Franken after numerous women came forward and accused him of sexual assault. This showed her willingness to hold all people accountable for sexual assault—even members of her own party.
Gillibrand currently serves on the Senate Agriculture Committee and Senate Environment and Public Works Committee. On these committees, she works to support legislation that will help families themselves from the devastating effects of climate change and improve recovery of homes and farms after natural disasters.  Gillibrand has centered her campaign around gun control, more ethical and humanitarian immigration policies and supporting the Green New Deal to help improve the environment.
Gillibrand's lack of name recognition poses the one of the biggest obstacles for her in this election. Name recognition matters, especially early on in elections. Her pro-Second Amendment record poses the other serious issue to her campaign. Back during her 2008 campaign, she actually ran on her "A" rating from the NRA. Although she has since tried to change this, Democratic voters will not easily forget. She has publicly claimed the Parkland shooting changed her mind and now has an "F" rating from the NRA. How these issues play out will influence her results in this election.
2. Senator Kamala Harris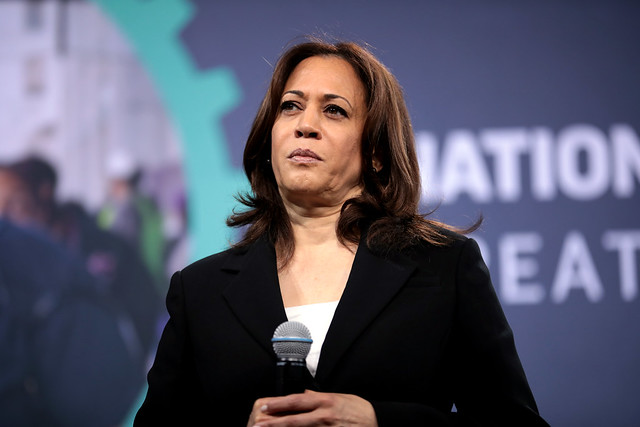 Senator Kamala Harris has made history as the second black woman in history to be elected as a senator and the first black woman to serve as Attorney General of the state of California. She currently serves on the Senate Judiciary Committee, Homeland Security and Governmental Affairs Committee, Select Committee on Intelligence and the Committee on Budget. She has been an advocate of women's rights, requiring for-profit companies to provide their employees healthcare that covers contraceptives. As Attorney General, she sponsored legislation to ensure that pregnancy centers provide women medically accurate information about the full range of reproductive services. Harris stood by Christine Blasey Ford throughout the senate hearings and paid tribute to her in Time's 100 Most Influential People for her courage and candor.
While serving as senator, Harris introduced or co-sponsored legislation to provide major tax cuts for the middle class, raise the minimum wage to $15 an hour, make higher education tuition–free for the vast majority of Americans, reform the cash bail system, protect the legal rights of refugees and immigrants, and expand access to affordable healthcare with Medicare for All. Her legislative work affirmed her actions as Attorney General of California. As Attorney General, Harris achieved landmark results for middle-class Californians, by fighting the Wall Street banks and winning $20 billion for homeowners who faced foreclosure during the Great Recession. Harris has focused her campaign on working towards universal healthcare, lowering taxes for the middle class, working to preventing gun violence and supporting the passage of the Green New Deal.
Harris's ability to defend her work as California State Attorney will be critical in this election. She took heat for her state legislation under which parents with children found to be habitually truant in elementary school could be prosecuted, despite concerns that it would disproportionately impact low-income people of color. In 2015, Harris openly opposed a bill requiring her office to investigate shootings involving police officers. She refused to support statewide standards regulating the use of body-worn cameras by police officers. As a result, she incurred criticism from an array of left–leaning reformers, including Democratic state senators, the A.C.L.U. and San Francisco's elected public defender. Thus, Harris's biggest challenge lies on defending her work as California's State Attorney.
3. Senator Elizabeth Warren
In February, Elizabeth Warren officially announced her presidential campaign. Her platform will focus on issues more pertinent to the middle and working class. She aims to crack down on big banks, make corporations more accountable to workers and increase healthcare options and housing for the middle class and low-income Americans.
Prior to being a senator, Warren taught at Harvard Law School, where she authored an influential article calling for the establishment of a Consumer Financial Protection Bureau. She helped the Obama administration, especially on issues concerning financial regulation. She has also established clear legislative goals including an Accountable Capitalism Act, anti-corruption bill to decrease DC lobbying, and an affordable housing bill. She has also suggested imposing a two percent tax on people who have more than $50 million in assets and three percent tax on people who have more than $1 billion in assets. Warren has her campaign more centered around the economy than other candidates. She has plans to increase taxes on the richest families in America, wants to make the market more competitive and support the middle class through legislation. She also supports Medicaid for All and the Green New Deal.
Elizabeth Warren has taken some hits to her brand when she falsely claimed to be of Native American descent. She took a DNA test last year in attempt to prove her Native American descent. Democrats argued that her October decision to take the DNA test gave undue credence to the controversial claim that race could be determined by blood—and politically, played into President Trump's hands. Trump has repeatedly and publicly mocked Senator Warren for her decades-old claim of Native American ancestry, using slurs such as "Pocohantas" to dismiss her. However, she hit back at Trump and released a DNA test to prove her ancestry. This move angered members of the Native American community and left-leaning Democrats who believe cultural kinship and tribal sovereignty determines Native citizenship, not genetics. She tried to put a nagging controversy behind her by apologizing privately to a leader of the Cherokee Nation. Most democratic voters have moved from this issue, but some still think she needs to do more to rectify her actions.
4. Senator Amy Klobuchar
Senator Amy Klobuchar, a democrat from Minnesota, has a reputation of being more moderate and pragmatic than other senators. She has cast herself as a practical problem solver, rather than an ideological candidate. She has served as Minnesota's senator for twelve years and has won all her elections by huge margins. She has pledged to rejoin the international climate agreement on day one and work to reinstate clean power rules and gas mileage standards in her first one hundred days. However, she has been notably silent on major legislative issues that most 2020 democratic candidates have focused on including tuition-free college and $15 minimum wage. She favors bipartisanship and working together to get legislation passed, which has helped her become one of the most productive legislators on Capitol Hill. In the Senate, she has focused on lowering the cost of prescription drugs, creating more consumer protections and supported creating stricter online privacy regulations. Klobuchar's campaign focused on bipartisanship and rebuilding infrastructure including rebuilding schools, highways and public transport systems. Klobuchar's downfall in this election may be her middle of the road approach towards policy making. She had veered away from some key democratic legislation in favor of a more moderate legislation or not offered her opinion on big legislation. Her fate will come down to question: do American voters want a revolutionary or a realist?