In the United States, history has shown that stepping outside the box for Black women feels unimaginable. The idea of running for senator, governor, mayor or congress could not happen, but these women have proved this stigma wrong. Young Black women face many defeats and frustration, but they keep striving in their roles with insistent work and dedication embedded in these women's backgrounds. Devote themselves to extensive lengths to prove their worth, just as their counterparts.
Read on to learn about the accomplishments of these 10 notable Black female politicians:
1. Kamala harris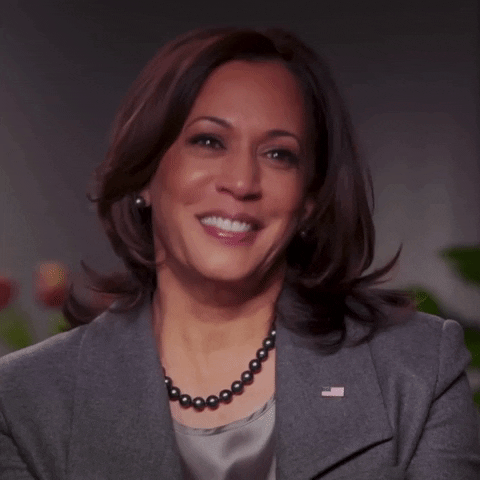 Kamala Harris, the first Native American and south Asian woman who was sworn in as vice-president of the United States of America in 2021. Harris has never been afraid of making history. In 2016, Harris sat as California's first black senator and the first Indian American Senator appointed by Congress. As an attorney general in California, Harris oversaw the largest state justice department in the United States. She also created an online platform to make criminal justice data available to the public. She received recognition from former President Obama in 2013, calling Harris, the "best looking attorney general in the country". With her accomplishments, Harris reshaped others' perceptions of success for young black women across the country.
2. Stacy Abrams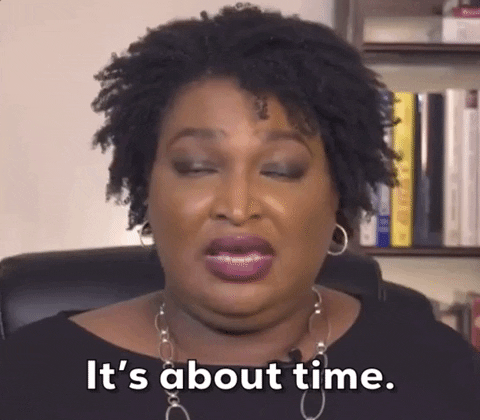 As an unsuccessful candidate for governor in 2016, Stacy Abrams announced her second bid to run for Georgia governor in 2021, but she secured voting rights in the meantime. Through her diligent work with her company Voting Rights, she gained more voting rights for the people of Georgia. Additionally, Abrams petitioned to get Senator Raphael Warnock and Jon Ossoff into the Senate for the majority of Democrats. When it comes to fighting for the people of Georgia or herself, her work never stops.
3. Keisha Lance Bottoms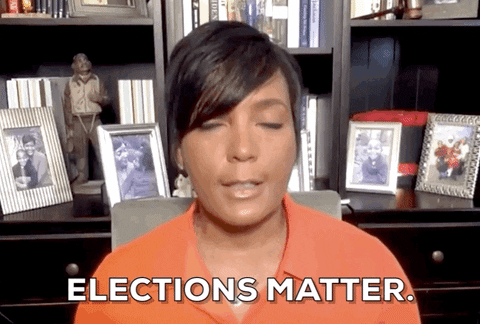 The first black female mayor, Keisha Lance Bottoms, shocked the nation when she decided to announce herself at a press conference in 2021. She tweeted on Twitter that she would not run again for her position for a second term. Apart from this, Bottoms rose to political fame for calling out former president Donald Trump and his administration. She did not shy away from letting the country know what's on her mind. In the same year, she accepted a job on CNN as a political commentator. Later on, the Biden administration hired her as the White House Office of Public Engagement director.
4. Maya Wiley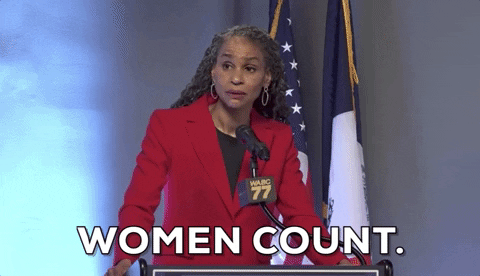 Civil rights activist, professor, former council member and civil activist lawyer, Maya Wiley, decided to run for New York City's next mayor. Riley focused on solving two pandemics: the coronavirus and systematic racism in New York as well as the gun violence and the police system following George Floyd's death. Wiley made a significant impact with her fearless messages on America's political climate. Furthermore, she kept herself in the national news with her poetic speaking on crucial issues. Wiley fell short as the Democratic nominee for mayor, but now Wiley has begun a career as a political analyst at the MSNBC network.
5. Val Demings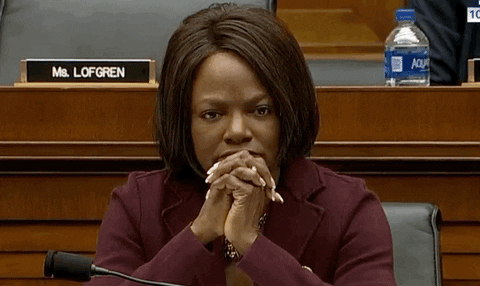 Val Demings stands out from the ten congressional districts of Florida among a handful of Black women in the House of Representatives. In recent years, Demings isknown for her calm and direct demeanor when examining during congressional hearings. However, her fiery exchange with Republican Congressman Jim Jordan made her stick out in 2021 over hate crimes against Asian Americans during the Covid-19 pandemic. Deming's famous quote, "Did I strike a nerve?" came out from the exchange.
In the past, Demings has given the news media not just one but plenty of phrases that caught everyone off guard. While her career has risen slowly, the consistent efforts have led her to the Democratic nomination as Florida's U.S. senator for the 2022 midterms. If Demings wins, she will become the third black woman to serve as a United States Senator.
6. Muriel Bowser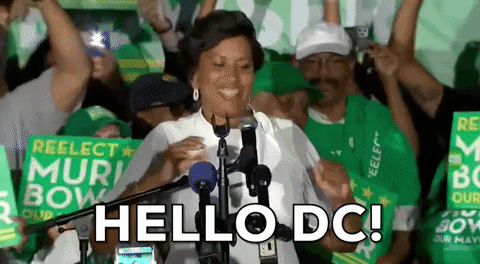 Since 2014, Mayor Bowser has served as Washington D.C.'s mayor. She revealed in November 2021 that she would run for mayor for her third term. This announcement came after she awarded $21 million to 91 nonprofit organizations serving districts in the youth sector. Bowser thrived as the first woman re-elected as the Mayor of Washington, D.C. and the first mayor who earned a second term in over 16 years, making her reign remarkable. Furthermore, Bowser declared October as LGBTQ month in 2021, an unofficial annual observance of the community's history that began in the 1990s in the U.S.
7. Sheila Jackson Lee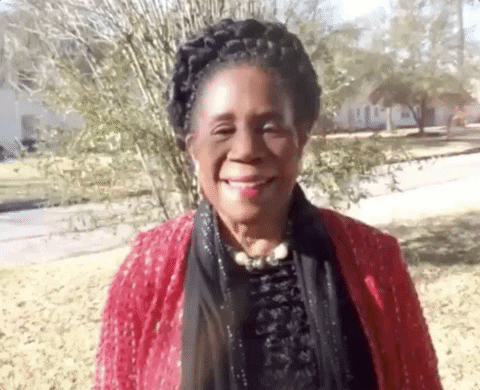 Texas Congresswoman Shelia Jackson Lee has served in the House of Representatives since 1995. She has recently pushed for and pledged to make Juneteenth a national holiday in 2021. Afterward, Lee successfully introduced Juneteenth as a federal holiday along with other democratic colleagues. Additionally, an instrumental leader in the House passed the $1.75 million Build Back Better plan, the infrastructure act, the paycheck fairness act and others. She expressed her position on every piece of legislation that passed her way in Congress as well as worked daily to support the advancement of Black Americans in this country.
8. Cori Bush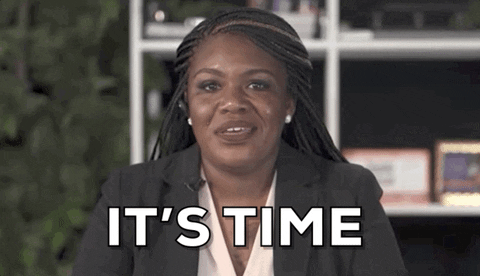 Cori Bush bursted on to the political scene with no fear of getting the work done for her hometown, district one in St. Louis, Missouri. Bush introduced The Keepers Safe Act of 2021 alongside Senator Elizabeth Warren. This bill directly responded to the Supreme Court's decision to strike down President Biden's initial eviction moratorium. Congress, around that time, decided to take a seven-week break without enacting the moratorium. She took matters into her own hands by camping outside the Congress stairs and demonstrating for the return of Congress and passage of the Keepers Safe Act. This type of protest put her on every news channel in the nation. Eventually, Bush got the bill to pass in both the House and the Senate with a signature from President Joe Biden.
9. Maxine Waters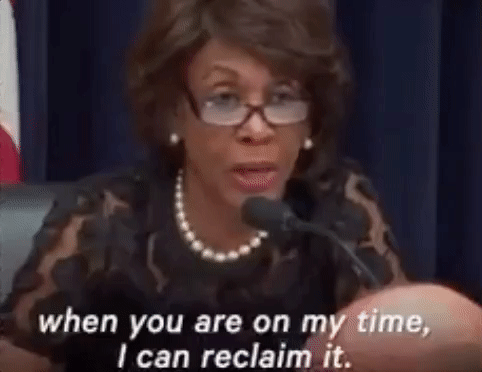 Oh, Maxine. Oh, Maxine. Maxine Waters, a House Representative, serves on California's 43rd district. Waters has made several significant contributions to the chamber of the House since 1990. In 2017, she became a household meme in a Congress hearing after stating , "I'm reclaiming that time." In 2021, she added another accomplishment to her resume with the Protecting Benefits for Disabled Veterans Act and the Veterans Service Organization Modernization Act to improve the lives of veterans.
Moreover, Water's big voice and unapologetic attitude got her in the middle of the Derek Chauvin trial. She has always fought for civil rights in the U.S. Therefore, with a close eye on this trial, her voice not only got the public's attention in 2020, but also brought charges against Chauvin for the death of George Floyd. In the end, she got what she wanted. Waters has never been afraid to say exactly what appeared on her mind and that will never change.
10. Ayanna PresSley
Getting recognized as a member of the "squad" brought fame with harsh criticism, but Ayanna Pressley never felt afraid to tell the truth about whom she represents. Pressley serves the Seventh District in Massachusetts and called Congress a strong liberal with "outlandish" ideas on how the U.S. should run the country. Doing such things brought her plenty of attention in the political realm. Last year, Pressley in an interview discussed her latest disease, alopecia, speaking about her daily struggles toward it and encouraging others not to give up on living their lives.