Can you imagine seeing Ross Geller on your campus, but not making awkward jokes about dinosaurs? In this episode of College Magazine, "the one with the cast's alma maters," we'll show you close-ups of the Friends cast and what they might've been like while in school. Spoiler alert: Some members of the cast set out for careers vastly different from what they ended up doing.
Read on to Find Out what the Friends Cast was Like IRL.
Jennifer Aniston (Rachel Karen Green)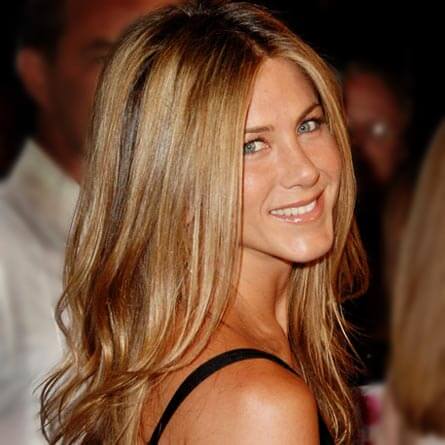 School: Fiorello H. LaGuardia High School of Music & Art and Performing Arts
While Rachel may still be pouring customers wrong drinks at Central Perk Cafe at age 28, Jennifer Aniston found her passion for acting at age 11. Aniston graduated in 1987 as a drama student from Fiorello H. LaGuardia High School of Music & Art and Performing Arts in Manhattan, AKA the Fame school. In the two years after graduation, Aniston went on off-Broadway shows such as For Dear Life and Dancing on Checker's Grave (100 points if you've heard of them). She supported herself working as a telemarketer, waitress and bike messenger. Aniston went through four unsuccessful TV shows before she landed a role on Friends, which she initially auditioned for Monica Geller.
As a millennial, Aniston would, of course, be that popular girl who's friends with literally everyone. You know, the girl who can't cross the quad or strut down a hallway without saying hey to at least five people. A bit of a drama queen, she'd always be down for a party, but wouldn't let it affect her goals. Work hard, play hard—that'd be her motto.
Courteney Cox (Monica Geller)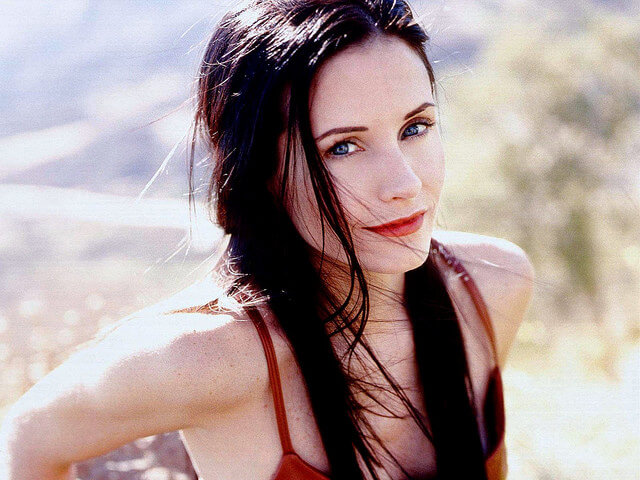 School: Mount Vernon College
Surprise, surprise: Courteney Cox can probably help Monica design that house of cheese she wants to live in. Cox went to Mount Vernon College in Washington DC, now known as the Mount Vernon Campus of the George Washington University. But before the private women's college merged with George Washington University in 1999 and went co-ed, Cox studied interior architecture and design there. She dropped out after a year at the college to pursue a career in modeling and acting—let's all take a second to appreciate that decision.
The program that Cox attended is the only CIDA-accredited (the counsel for interior design accreditation) program in Washington D.C. As a college millennial, Cox would totally be one of the super-intense, athletic girls on campus. Just like Monica the "energy train," she'd always be down for working out at the gym whenever you want, even if that Thanksgiving guilt kicks in at midnight. Grinding harder than anyone else, Cox would totally give everything her all. If her heart wasn't totally in it, she'd find her real passion and chase that down with no distractions.
"I actually didn't know that Courtney Cox was once a student here until I got here, maybe because since she didn't graduate from Mount Vernon she's not technically an alum," said GWU junior Brook Goldman. "I'm a huge Friends fan and it makes me so excited thinking that she has probably sat in the same chairs as I do."
Lisa Kudrow (Phoebe Buffay)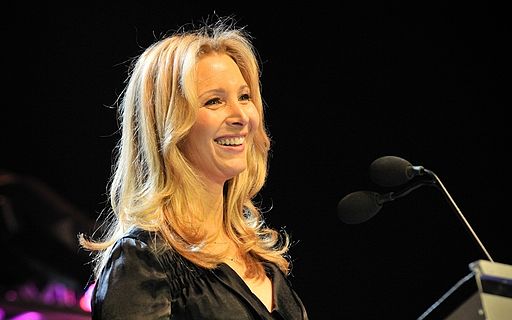 School: Vassar College
Did you know that Lisa Kudrow has co-authored a published research on headaches? She conducted the research after she graduated college, when she was working at her father Lee Kudrow's lab. Here it is in all of its glory.
By the way, think about this—the first Friends episode aired on September 22 of the same year. After receiving a B.S. in biology from Vassar College in New York, Kudrow planned to follow her father's career of researching headaches. Phoebe may not have graduated high school, but Kudrow was very likely a nerd in her student days. You might even say that she's the Ross Geller in real life.
In 2010, Kudrow returned to Vassar and gave a commencement address, and she often returns to the campus for trustee meetings, causing tremendous excitement among students every time. "She was buying a snack in front of me. I didn't know who it was and I wanted her to hurry up, because I was in a hurry. She leaves and my friend was like 'oh my God that's Lisa Kudrow.' So I ran after her to ask her to take a picture with me," said sophomore Setse Bush. Unfortunately, Kudrow turned her down. Well, better luck next time. Hope those trustee meetings happen more often.
Matt LeBlanc (Joey Francis Tribbiani)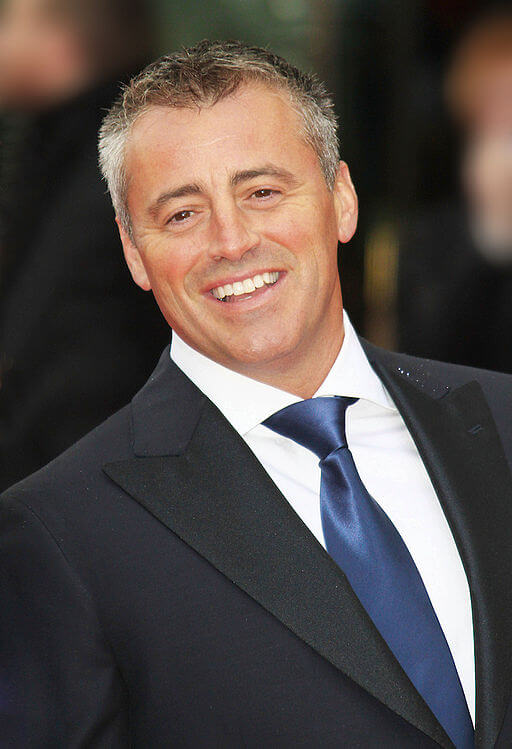 School: Newton North High School
In real life, the genius behind Big Daddy Joey graduated from Newton North High School in Massachusetts in 1985. Initially setting out to become a carpenter in NYC, LeBlanc's career took a sharp turn one day while he was on a street corner. He encountered a hauntingly beautiful young actress whose last name he can't remember today. They checked out each other's ass at the same time, and laughing at themselves, the actress suggested LeBlanc meet her manager.
Two years after graduating high school, he debuted in a commercial for Heinz ketchup. And, instead of being a college junior, LeBlanc starred in the TV drama TV 101 for a season. The show is about photojournalist teaching high school students how to produce a TV news program instead of a traditional school newspaper. I just hope it wasn't like Joey's Mac and C.H.E.E.S.E.
As a millennial, LeBlanc is very different from Joey because he's far from the clueless character we see on screen. In fact, it was LeBlanc who suggested that the Joey character be dumb. Shocking, right? In college, he'd surely be a member of that alien species that goes to office hours every week. He'd also be the most spontaneous soul going on adventures and taking risks—even with only $11 to his name (true story, that happened when LeBlanc auditioned for Friends).
Matthew Perry (Chandler Muriel Bing)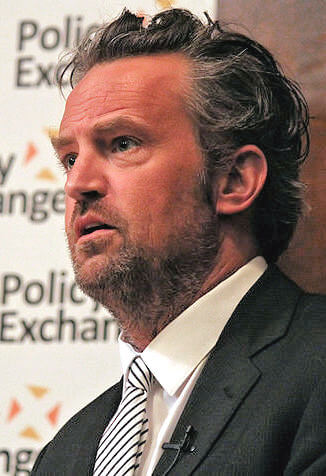 School: The Buckley School
Remember that Friends episode where Chandler intentionally lost to his boss in tennis? He tried harder than you thought not to win. Matthew Perry was mostly raised in Canada, where he became a top-ranked tennis player, thanks to about 10 hours of practice everyday.
Perry then moved to LA for acting and for high school. He tried out improv acting while in high school and graduated in 1987 from the Buckley School in Sherman Oaks. The same year, he landed the TV series Second Chance. The series later became Boys will be Boys—which, "they will be!" according to Pheebs when she commented on that leather jacket Ross tried on with the show's title written across the back. After one season of Second Chance, Perry debuted on screen in film A Night in the Life Jimmy Reardon, instead of being a freshman in college. He made guest appearances in various sitcom shows and starred in sitcom Home Free until joining Friends.
With that kind of commitment and athletic ability, Perry would for sure be one of the drool-worthy athletes on campus, strutting around the quad in his school-sponsored gear. If you're his friend, you'd have to take care to check in with him often so that he doesn't over exert himself. Ten hours of practice on top of classes and extracurriculars? Be kind to yourself, man.
David Schwimmer (Ross Geller)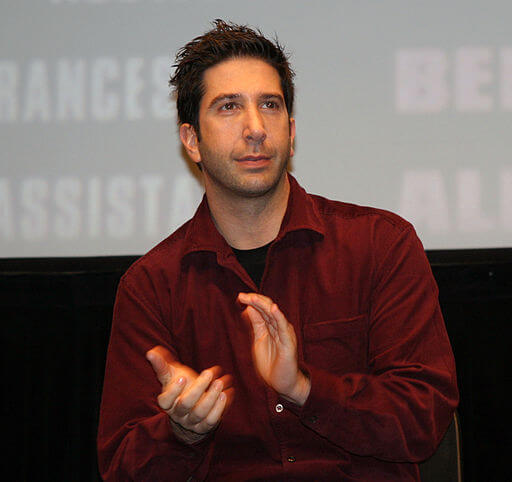 School: Northwestern University
Real life Ross is no less nerdy than Ross himself: As a kid Schwimmer entered a Shakespeare acting contest in Southern California three years in a row and won the first prize twice. When he was a college student at Northwestern, he studied theater and speech at the School of Communication. Schwimmer was in a still-active improv group called "The No-Fun Mud Piranhas" with Stephen Colbert.
As a millennial, he'd definitely double as the class clown, making Chandler-worthy jokes left and right. He'd also be your most loyal friend. He'd never be that person who asks you to join a student club with him and then bails on you.
Schwimmer is still a legendary figure among Northwestern students today. He serves as a popular topic of discussion among students living at the Willard Residential College, where he lived as a student just like you. "My friend was in the same dorm as him (Schwimmer) and some days that's all she talks about. I watched Friends growing up myself as well and I'm so happy that we have him as an alum," said junior Meilin Jin.  In 2013, he returned to his alma mater to give a talk at the School of Communication on diversifying his acting career and exploring his actor's persona outside of Friends.