In addition to an actual education, many go to college to find themselves, find their identity, and enjoy freedom away from home. Because of this, students often start questioning their sexual orientation and gender identity. On the other hand, for those who knew their gender identity and sexual orientation before, college allows them to express themselves for the first time and truly find out what it means to identify as queer. Either way, navigating queerness as a young adult who has left their family for the first time creates a challenge. Luckily, we don't need to go through it alone: William & Mary offers resources to help.
Read on for 10 LGBTQ+ resources at William & Mary.
Rainbow Coalition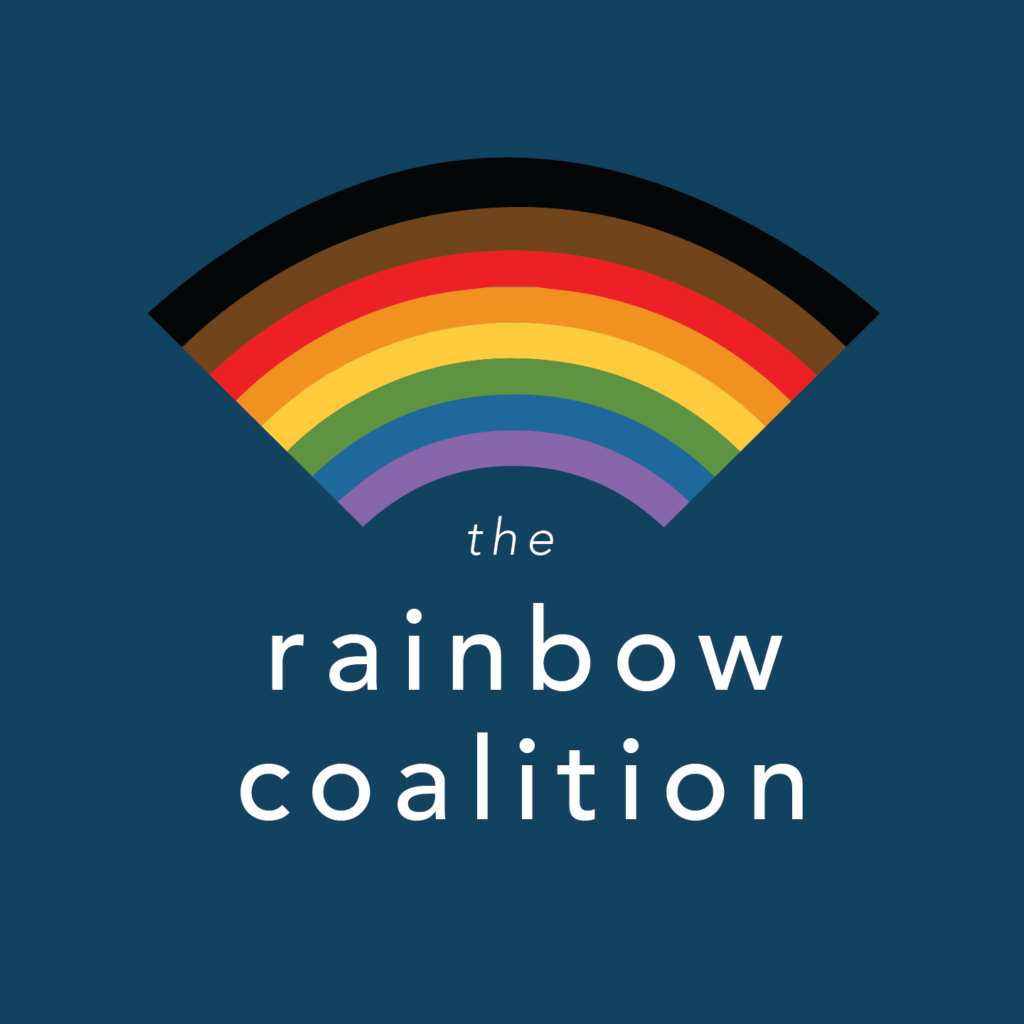 Want to get more into queer advocacy and education? Rainbow Coalition might present the perfect option for you. A student run organization at William & Mary, the Rainbow Coalition hosts education and advocacy events as their primary focus. They organize a lot of the queer events that happen on campus, often in partnership with other queer organizations such as the Lambda Alliance. Through panels, awareness days and social events, they fulfill their primary goal of educating and advocating on queer issues.
"We provide educational events for the campus community at large and advocate for LGBTQI issues locally and nationally," Rainbow Coalition co-president Aubrey Lay said. "In doing so, we hope to make William & Mary a safer place for all students."
They also work in tandem with William & Mary's administration to address LGBTQ+ concerns such as gender inclusive housing. Just last year, Rainbow Coalition commented on the lack of guaranteed gender inclusive housing. In addition, they also advocated for cost-less name changes on student IDs. As one of the biggest and most known queer organization, Rainbow Coalition provides a little bit of everything for the queer students at William & Mary. If something LGBTQ+ goes down, chances are, Rainbow Coalition will make an appearance.
Lambda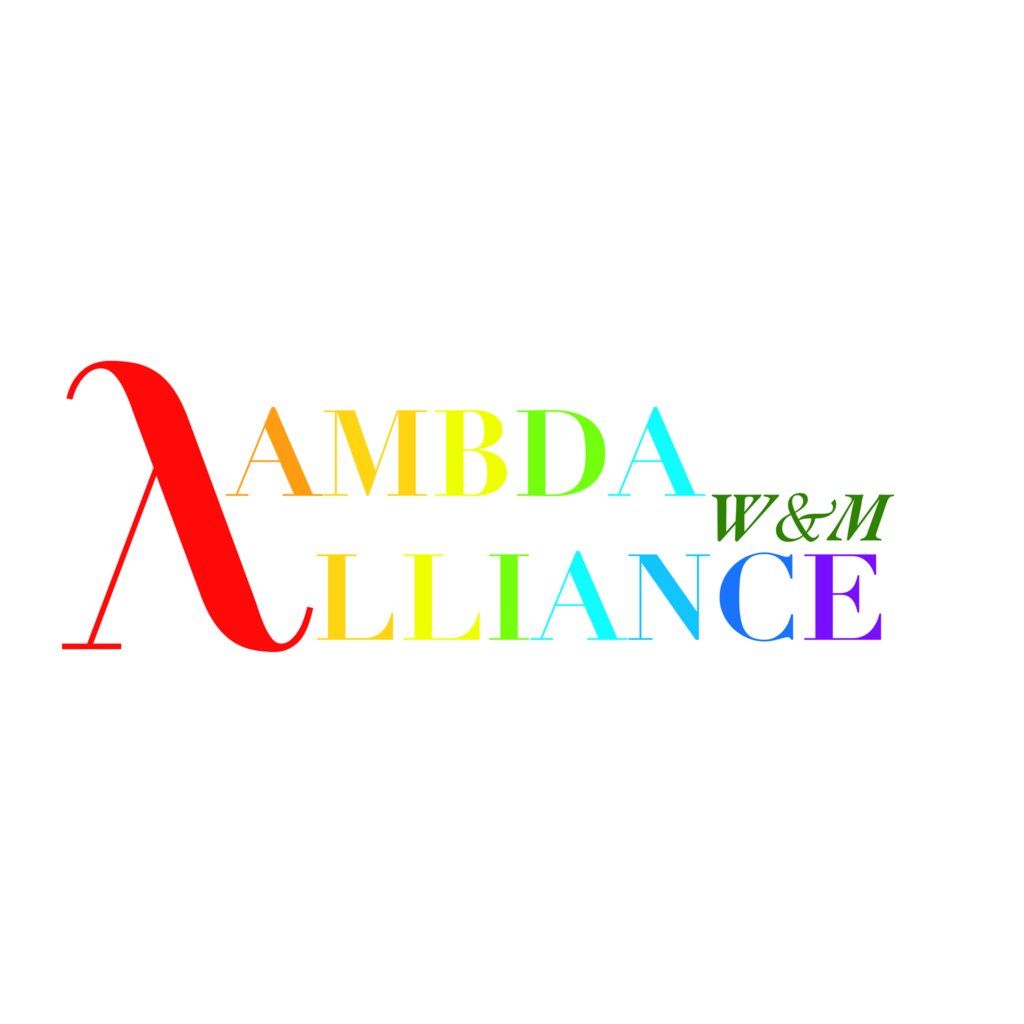 The Lambda Alliance mainly focuses on hosting queer social events. Though similar to the Rainbow Coalition as a student-run queer organization, the two differ in that Lambda Alliance orients itself less around education and more around community. They want to create a space for queer students to connect with one another. By carving out spaces for queer students to find each other and openly express their queerness, they build a community here at William & Mary. Lambda knows that many LGBTQ+ students feel more comfortable in spaces filled with other queer people and they seek to create that space.
"Lambda Alliance is an organization that is primarily focused on community building," William & Mary junior and Lambda Alliance co-president Betsy Hoofnagle said. "We are seeking to connect members of the LGBTQ community to one another to build bonds and make people feel more welcome on campus."
Lambda hosts events such as coming out days where students talk about their personal experiences and often collaborates with Rainbow Coalition. But more importantly, queer students can find themselves while surrounded by those who understand each student's experiences. Most queer students either leave their queer support system behind or seek to create new ones when they start college, this student organization can help. Lambda Alliance provides a great resource for those trying to find more queer friends or trying to find a queer community at William & Mary.
Crim Dell Association (Formerly Gay and Lesbian Alumni Association or GALA)
The Crim Dell Association just got a renaming. Formally known as the Gay and Lesbian Alumni Association, this organization advocated for the queer community at William & Mary beginning in the 1970s. Despite all graduating, the alumni of the Crim Dell Association still dedicate themselves to providing opportunities for the queer community at William & Mary. For students, they provide a great resource for networking as well as education. The organization hosts events and panels such as book talks, historical presentations and educational workshops.
Last semester, the Crim Dell Association hosted a virtual book talk with Rebecca Makkai about her book "The Great Believers" centered the AID epidemic in Chicago. Queer events don't take up all the association's efforts, however, since they also promote many other student organizations such as the Latinx Student Organization and the Black Student Organization. They know that supporting queer people means supporting many different groups; Black queer students exist, queer Latiné students exist and the Crim Dell Association wants to support them too. We still feel their affects today as the 2022 William & Mary gala celebrating queer students (Over the Rainbow) was named in their honor.
Equality Alliance
Are you a queer law student at William & Mary? Then the Equality Alliance might contain a place for you. This organization finds a target demographic in graduate law students. They seek to educate potential lawyers on legal issues that the queer community faces today. The group also hosts social events, advocates for queer students and works closely with the William & Mary law school administrative team. Even if you don't join the Alliance, they still provide an amazing resource for both queer students and allies to learn more about the laws and legalities that affect today's LGBTQ+ community.
Trans Lockers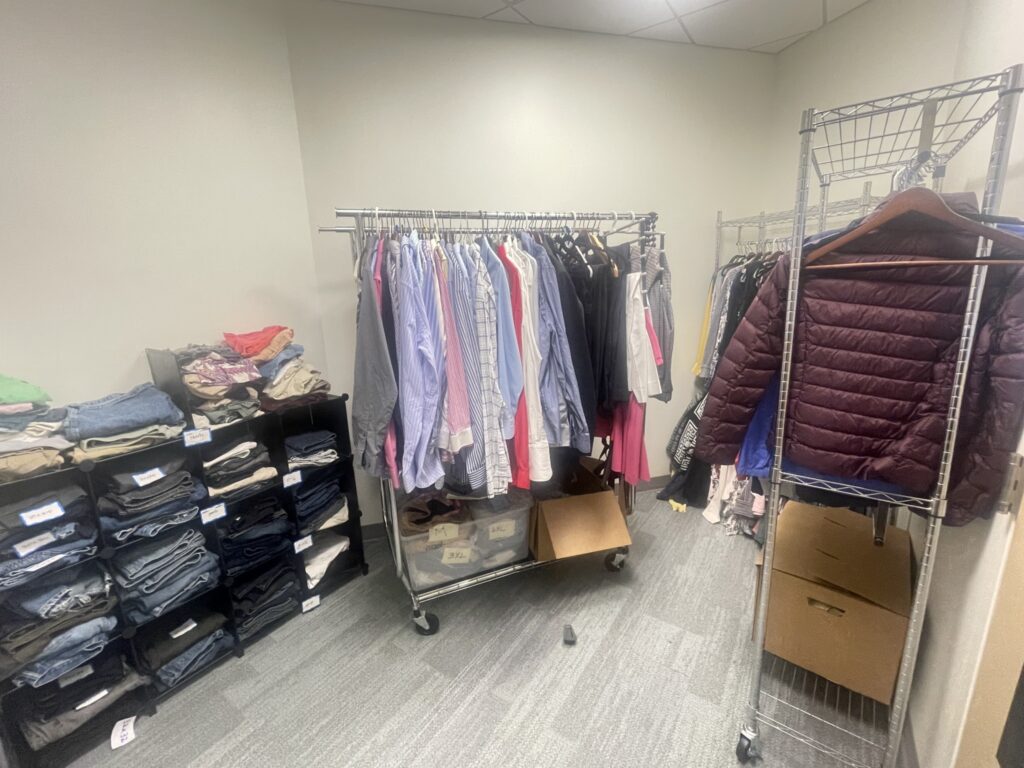 Expressing your gender identity can pose a financial struggle and going out to buy new clothes to express your gender identity can pose a danger to transgender students. Hence why the Center for Student Diversity set up the Trans Locker in 2019. Maintained through clothing donations from students, staff and alumni, the Trans Locker provides a safe place for transgender, non-binary and gender-nonconforming students who don't feel comfortable shopping for gender affirming clothing.
"It's an opportunity for students who may not be out at home or they are navigating their identity and really speaking to their true self," director of the Center for Student Diversity Dr. Kimberly Weatherly said. "We are hoping if you can be your authentic self, we're hoping that ties into your holistic spirituality and your well-roundedness meaning that you have a healthy academic career here at William & Mary."
Low-income students will also find this resource incredibly helpful since the Trans Locker gives access to everyone for free. Trans students often go through economic struggles wen trying to express their identity. The Center for Student Diversity knows this. In response, the CSD provided an anonymous, safe and accessible option for trans students to feel more comfortable in their bodies.
Gender Inclusive Housing
Expressing your gender identity includes feeling comfortable with your roommate. Sharing a bathroom and changing next to people who don't share your gender identity feels not only extremely uncomfortable but sometimes genuinely unsafe. Because of this, William & Mary provides gender inclusive housing options. The option for gender inclusive housing lets students choose a roommate of any gender, taking away the restriction of biological sex. Though not guaranteed because of a short supply in housing, William & Mary does designate certain dorms to gender inclusive housing such as Landrum, Ludwell and Nicholas Apartments and Hardy Hall. Both freshmen and returning students can access this resource with freshman living dorms with single use bathrooms. For people struggling with gender dysphoria because of their rooming situation, this resource provides a great resource to feel more comfortable in their own body.
Center for Student Diversity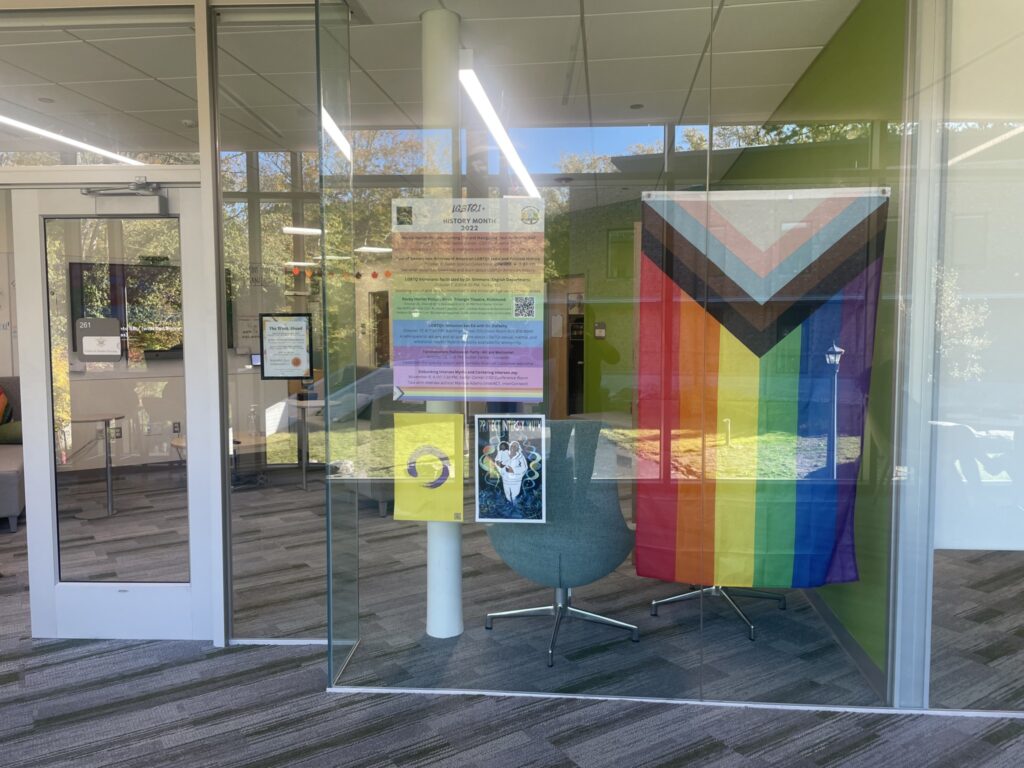 The Center for Student Diversity (CSD), part of the Division of Student Affairs, handles all things related to marginalized students at William & Mary. It advocates for diversity on campus and helps students of diverse backgrounds work through issues stemming from those backgrounds. After moving to the new extension built into Sadler Center at the heart of William & Mary's campus, the students no longer need to make the trek across campus to access the CSD. With resources like the Trans Locker and housing accommodations, the CSD provides all kinds of support for anyone who comes from an underrepresented community, including queer people. Their administrative powers make them stand out from the student organizations, allowing the CSD to more easily work with other administrative teams such as the bursar's office, registrar and office of the dean of students. This has allowed the CSD to create more school-wide change such as giving trans students new ID cards with their preferred name for free and ensuring professors use students' correct pronouns in class.
"As an organization, you're able to have different events and lectures and talks," Weatherly said. "But as far as policy, that's where Center for Student Diversity is probably most helpful in putting those on the table at a higher level."
Many student organizations such as Rainbow Coalition and Lambda works together with the Center to organize and host queer events on campus. As mentioned before, with help from the Center for Student Diversity, Rainbow Coalition and Lambda Alliance hosted the Rainbow Gala. The CSD's administrative power also allows them to fund queer events that would otherwise struggle to find funding and it facilitates cooperation between student organizations. However, the CSD doesn't only work with student organizations to support queer students, it hosts events by itself too. The CSD hosts a Lavender Graduation for to celebrate the accomplishments of queer graduates; it also hosts a queer reception for new students three weeks into the semester. If queer students need support from William & Mary's administration, the Center for Student Diversity will provide.
Queer Library on the Third Floor of Tucker Hall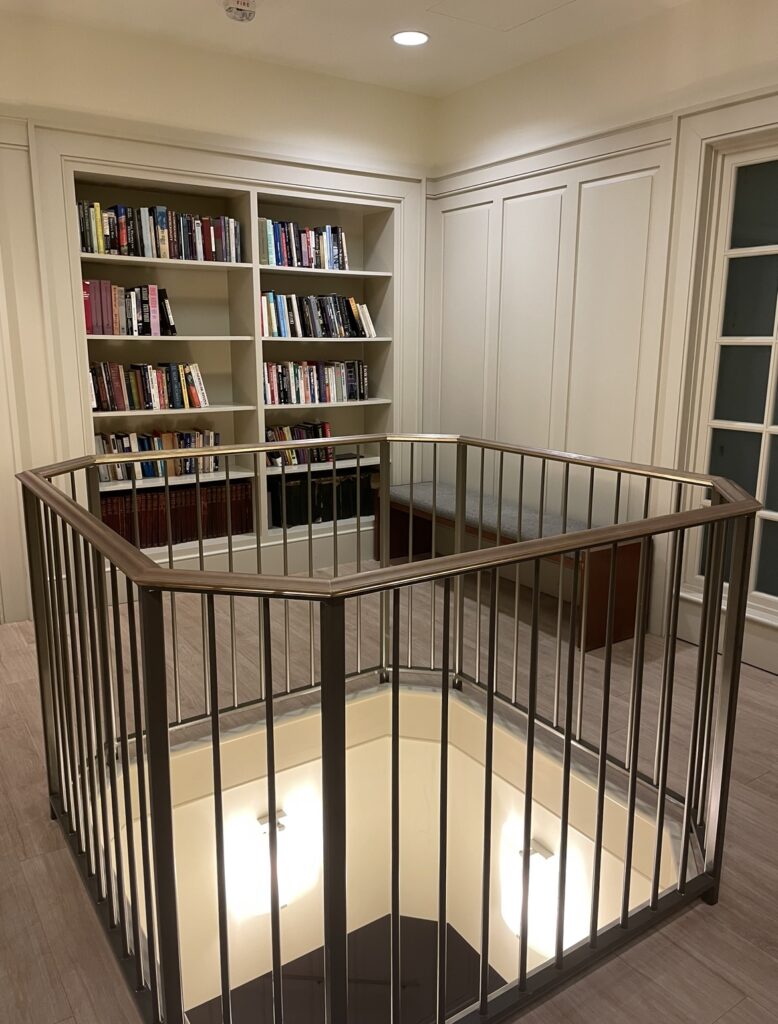 For those who don't know, the English department at William & Mary houses an incredibly queer space. Many of the students identify as queer, many of the teachers take a queer focus in their area of study and many of the classes center around queerness in literature. Therefore, it should come as no surprise that the third floor of the English department building (Tucker Hall) contains a mini-library of queer literature. The students affectionately nicknamed this nook "the gay corner". Here, students can find books on queer history, queer theory, queer literature and queer-coded books from authors such as Oscar Wilde. This provides a great resource for queer students who want to learn more about their shared history, culture and community.
Counseling Center
Unfortunately, William & Mary students, like most college students, basically exist in a state of perpetual stress and anxiety. And queer people experience anxiety and depression at a much higher rate than cishet people, not to mention the body dysmorphia that many transgender people will experience in their lifetimes. Because of this, the counseling center provides a great resource for queer people. To make it accessible to everyone, William & Mary charges students nothing to receive therapy and makes it easy to set up (it only takes one phone call and one preliminary meeting with a counselor). The counseling center offers both one-on-one and group therapy sessions. Many of the counselors specifically list LGBTQ+ related concerns under their field of interests. Student organizations provide a lot of community great but if you have more sensitive or personal issues that you don't want to share with your peers, the William & Mary counseling center can help tremendously
Student Clubs
Perhaps the most unorthodox resource on this list, but maybe the most important: student clubs. Specifically, ones queer people naturally gravitate toward. Queer people know that we somehow manage to always find each other and can recognize queerness within each other even if we never properly met. Many colloquially know this as "gaydar." Through this superpower, queer students at William & Mary find communities in student organizations not centered around queerness.
"Clubs that LGBTQ communities gravitate towards help create a safe space for students, by students," William &Mary junior and Archery Club member Lorelai Peterson said., "Personally I think that when this happens, it feels less 'corporate' than when the community is based around an official standing."
Some clubs feel more queer-coded than others, such as certain literary publications, club sports and advocacy groups. For example, William & Mary Archery, Women's Club Rugby and the FlatHat recruit an abundance of queer people. These clubs feel intrinsically queer without centering their club activities around queerness. All of these clubs also openly accept and encourage queer students.
"Compared to more traditionally LGBTQ centered clubs on campus, sports can be a good alterative to meeting other queer people and having that support system of people with similar experiences," William & Mary sophomore and Co-president of women's Club Soccer Sydney Clayton said. "All the sports I've participated in have been really welcoming and accepting of everyone and I've gotten to know so many great people queer and otherwise through club sports."
Clubs like these naturally provide a community for queer people. They also provide a great resource for those in the closet to safely experience support and create a community without explicitly labeling themselves So, if you identify as queer and want to organically make other queer friends or create a community for yourself, start joining clubs you find interesting. We gravitate towards one another, and I promise you will find that other queer students will gravitate toward a lot of your same interests.
---