Since William and Mary's conception, the College has been home to four presidents, four Supreme Court justices, 13 Cabinet members, 19 ambassadors, 36 senators and four Speakers of the House. But we produce more than politicians. From founding fathers to comedians, William and Mary has produced some of the most famous historical figures, celebrities and geniuses in the country. College of William and Mary alumni shaped the United States and beyond.
Discover why William and Mary is often referred to as the Alma Mater of the Nation by checking out the 10 most notable College of William and Mary alumni.
1. Thomas Jefferson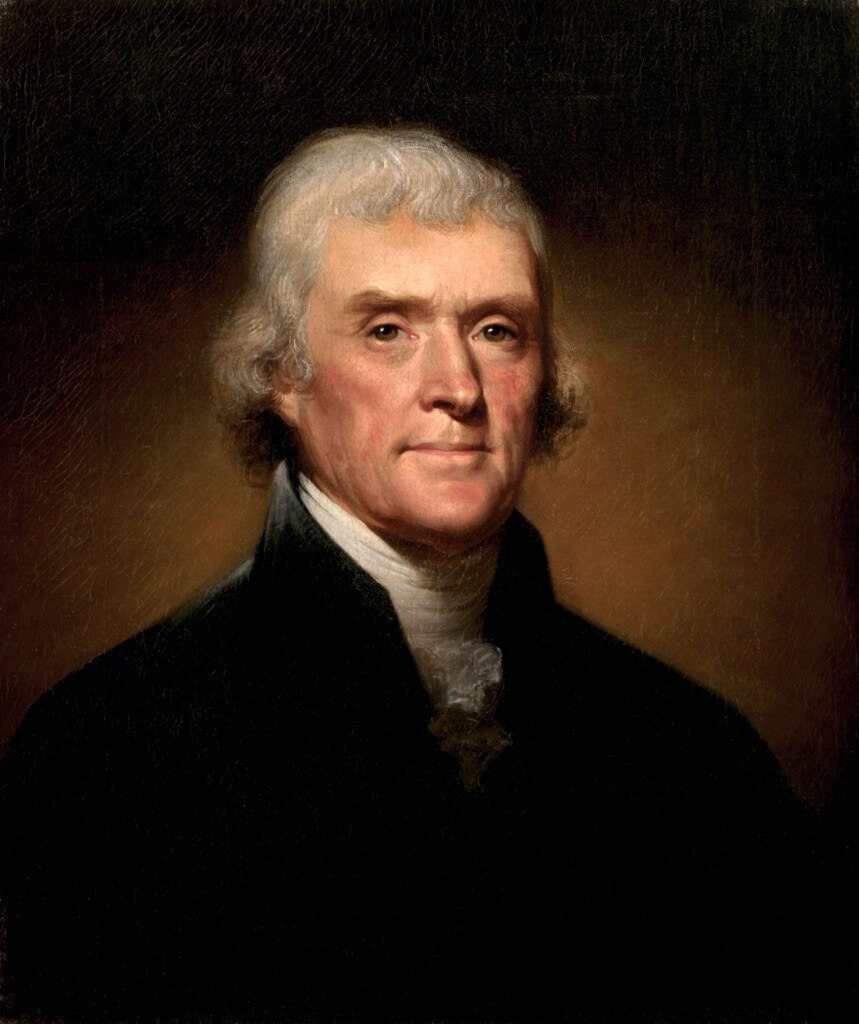 As an American Founding Father, author of the Declaration of Independence and third President of the United States, Thomas Jefferson is perhaps the most prized alumnus of William and Mary. "Thomas Jefferson…it would be an understatement to say that he's a big deal here," William and Mary finance major Madison Dilenge said. Thomas Jefferson lived, studied and prayed in the building known today as the Sir Christopher Wren Building, the oldest college building still standing and in use in the United States and home to our religion department. Every William and Mary student makes it their goal to take a class in the same building that Jefferson lived in until 1762.
2. George Washington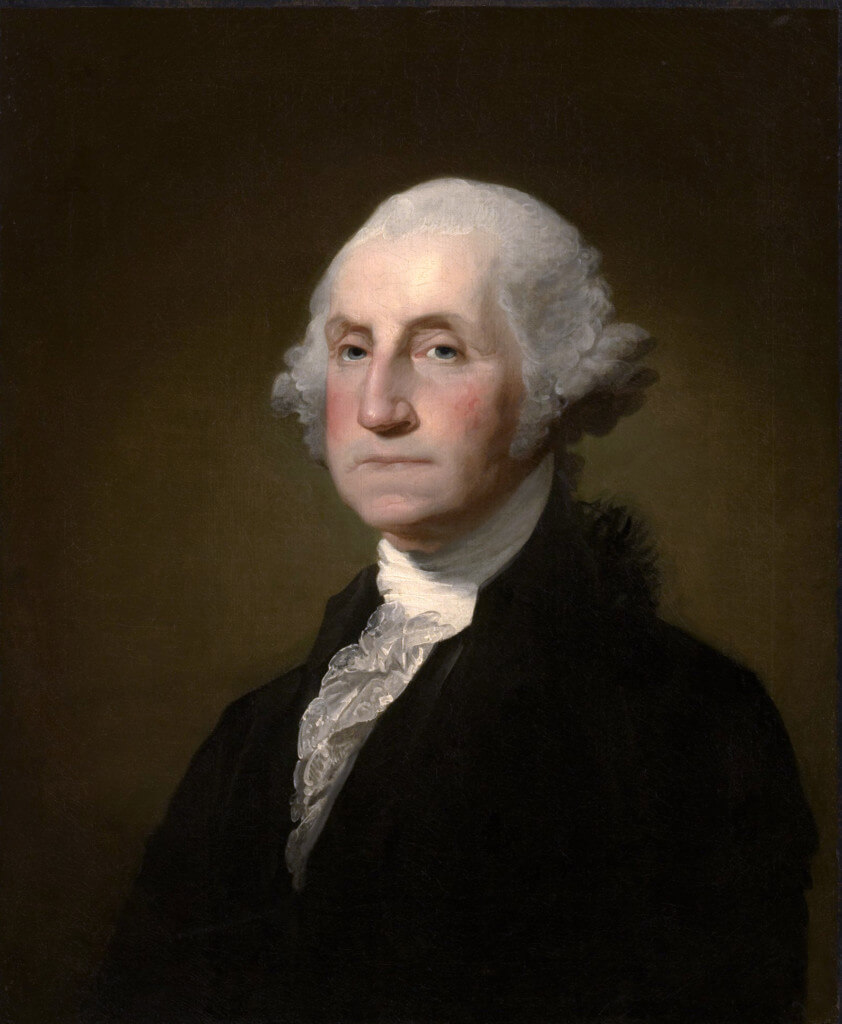 You don't have to read history books for fun to know that George Washington served as the first U.S. president, Commander-in-Chief of the Continental Army during the American Revolutionary War, and helped draft the United States Constitution. "The first president of the United States studied here. It's awesome that William & Mary has such a rich history. It's crazy to think that our Founding Fathers studied in the same place, and even building, that we do now," William and Mary junior biology major Ady Fleitz said. This famous historical figure got his commission and surveyor's license from William & Mary, placing him among of the university's accomplished alumni.
3. James Comey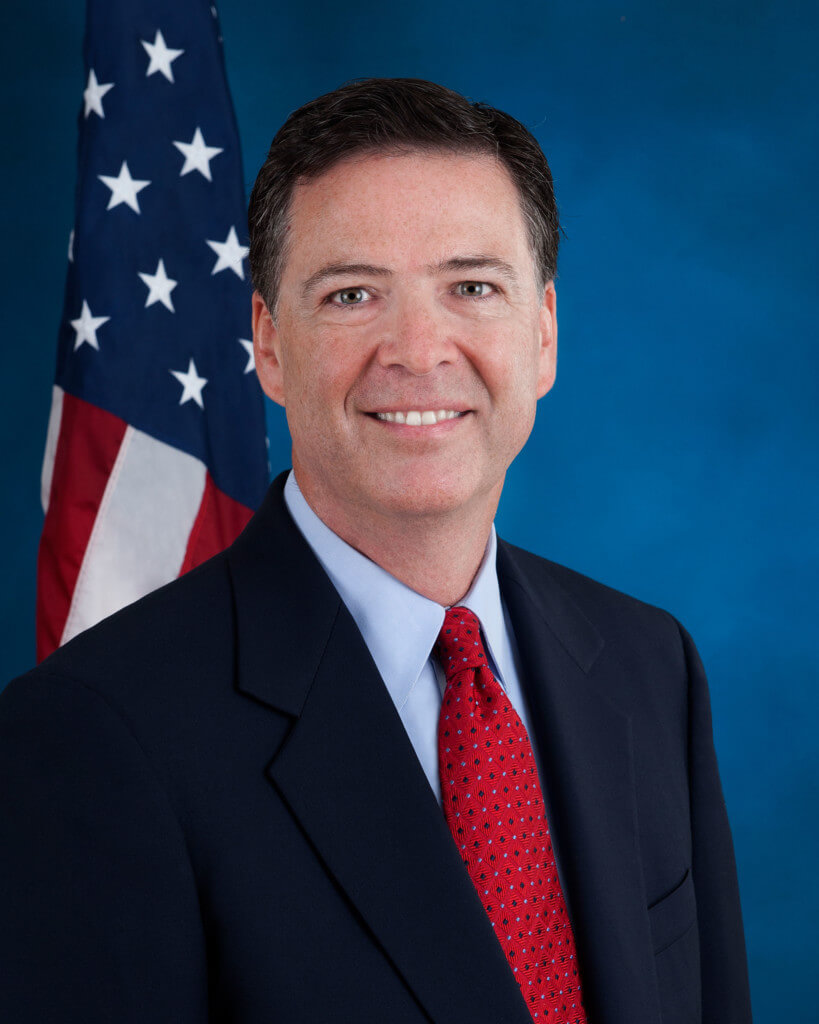 James Comey, the seventh Director of the Federal Bureau of Investigation, graduated from William & Mary in 1982. He double-majored in chemistry and religion, while participating in intramural sports and writing for The Flat Hat, just a few of the school's exciting clubs. "James Comey is definitely a super notable alumni, although he has been controversial lately. Personally, I think it is really cool that he is going to be teaching a course on ethics for William & Mary," William and Mary public policy major Erin Johnson said. The former FBI Director will teach a course on ethical leadership for his alma mater starting in the fall.
4. John Marshall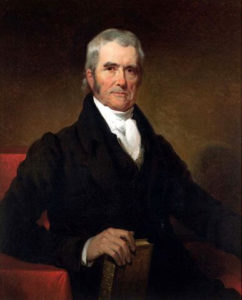 If you've studied Marbury v. Madison in a history class, you know that in this groundbreaking case, Marshall reinforced the doctrine of judicial review, establishing the Supreme Court of the United States as an equal branch of government with the legislative and executive branches. "John Marshall completely revolutionized the legal system. Marshall emulates what it means to be a W and M student as he transcended the boundaries of the legal system at the time. This is a value that W and M students hold today," William and Mary international relations major Brittony Trumbull said. As the Secretary of State under President John Adams, a member of the House of Representatives and the longest-serving Chief Justice, Marshall truly exemplifies William and Mary's high-achieving student body.
5. Ellen Stofan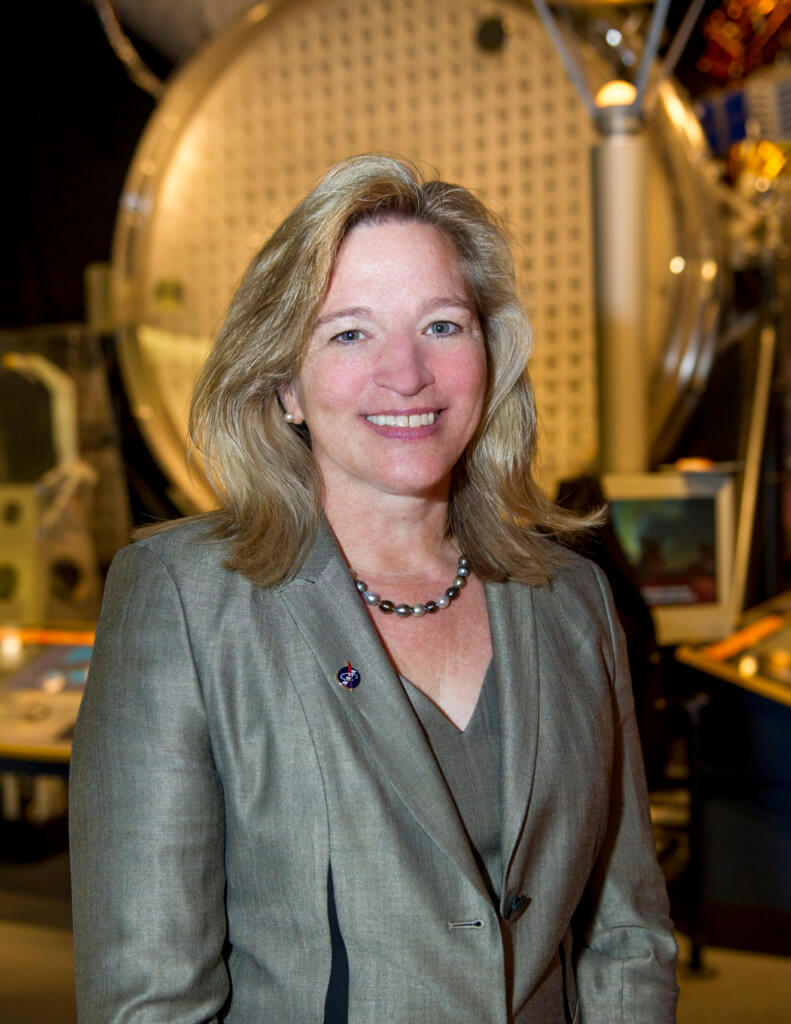 William and Mary can definitely take you places—even to outer space. Well, to NASA, but that's close enough. William and Mary geology graduate Ellen Stofan worked as the Chief Scientist of NASA until last year. "An alumna that has inspired me personally is Ellen Stofan. I really like that her career path went from studying earth science to branching out into the geology of planets like Venus and Mars. I'm a neuroscience major, and I really like the idea that I could end up applying what I learn here to work in field that's relevant to my skills, but at the same time completely new and cutting-edge," William and Mary sophomore Stacy Pitcairn said. Stofan has served as an honorary professor at the University College London and has been honored with many awards, including the Presidential Early Career Award for Scientists and Engineers.
6. John Stewart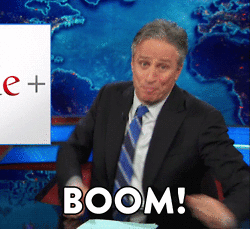 William and Mary produces more than politicians and government officials. The school also boasts celebrity alumni including John Stewart. "John Stewart is a really funny comedian. I used to watch his show all the time. He lived in Yates B12," William and Mary government major Julia Lantzy said. Acclaimed for hosting The Daily Show, John Stewart played on the soccer team and majored in psychology during his time at William and Mary.
7. Patton Oswalt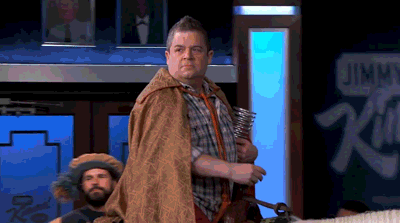 Another hilarious alumnus attended William and Mary: Patton Oswalt. This stand-up comedian, actor, writer and voice actor starred as Spencer Olchin in The King of Queens and as the voice of Remy in Ratatouille. "I see [Patton Oswalt] on TV and I think he's hilarious. I also enjoy his stand-up comedy," William and Mary junior English major Blake Hani said. "He is a notable alumni because Ratatouille has impacted my life in many ways. I have memorized every line in this movie. The fact that this guy is from William and Mary makes this movie even more near and dear to me," William and Mary sophomore English major Yasmine Samereie said. An Emmy winner and a Grammy winner, Oswalt recently released his Netflix special Annihilation. He also helped finish his wife's book I'll Be Gone in the Dark after she unexpectedly passed away.
8. Caitlin Smallwood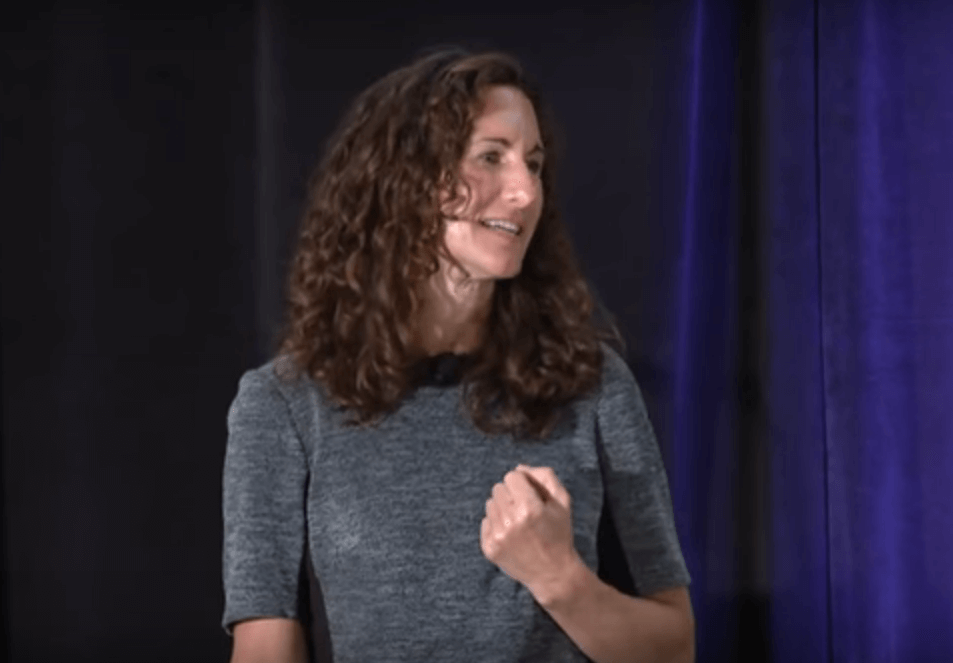 As Vice President of Science and Algorithms at Netflix, Caitlin Smallwood makes Netflix binges and personalized recommendations for Netflix members possible. "The Vice President of algorithms at Netflix went to William and Mary. She was a math and philosophy double major. She's so cool!" William and Mary computational and applied mathematics and statistics major India Lindsay said. As a mathematics major, Smallwood worked in mathematical consulting and for Yahoo! and Intuit before joining Netflix in 2010.
9. Michael Tomlin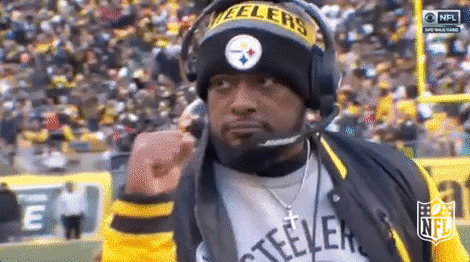 William and Mary students might hit the books hard, but some found ways to hot the field hard too. American football coach Michael Tomlin led the Pittsburg Steelers to Victory in Super Bowl XLIII against the Arizona Cardinals. "Mike Tomlin is the man. He instills good character into the Steelers players and is the youngest head coach in NFL to lead his team to win a Super Bowl," William and Mary international relations major Camila Walter said. During his time at William and Mary, Tomlin was a wide receiver and second-team All-Yankee Conference selection in 1994.
10. Jill Ellis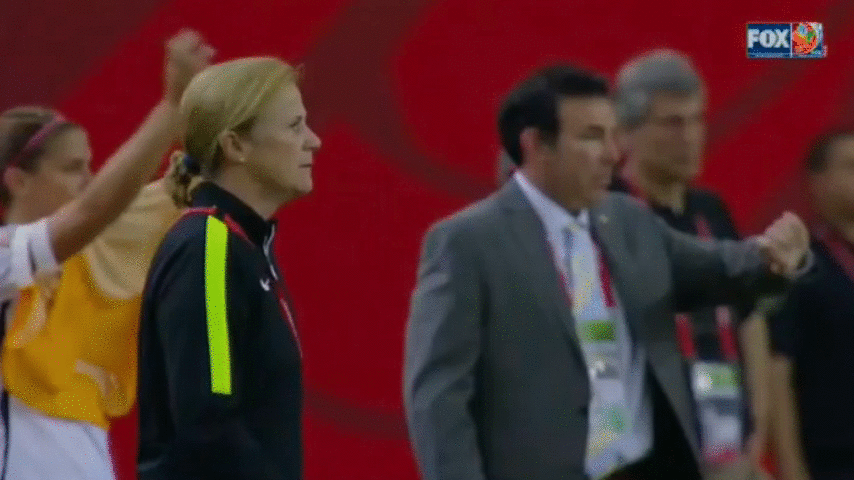 From American football to another type of football, the College of William and Mary alumni kick it with the best athletes out there. Head coach of the United States women's national soccer team and Development Director for the U.S. women's national teams, Jill Ellis graduated from William and Mary in 1987. "Jill Ellis is a great alumna. She led the U.S.A. women's soccer team to win the World Cup," William and Mary government major Harry Pyle said. During college, Jill majored in English and played forward on the women's soccer team. She was also honored as a Third-Team All-American in 1987.