For the last few years, Iowa City has bounced back and forth between the first and second ranked party school in the nation by various outlets. Naturally, Iowa City has accepted the unofficial challenge hitting 30 bars in one semester. For anyone who's about to turn 21, do you think you can hit these ten bars in the ultimate bar crawl?
1. The Union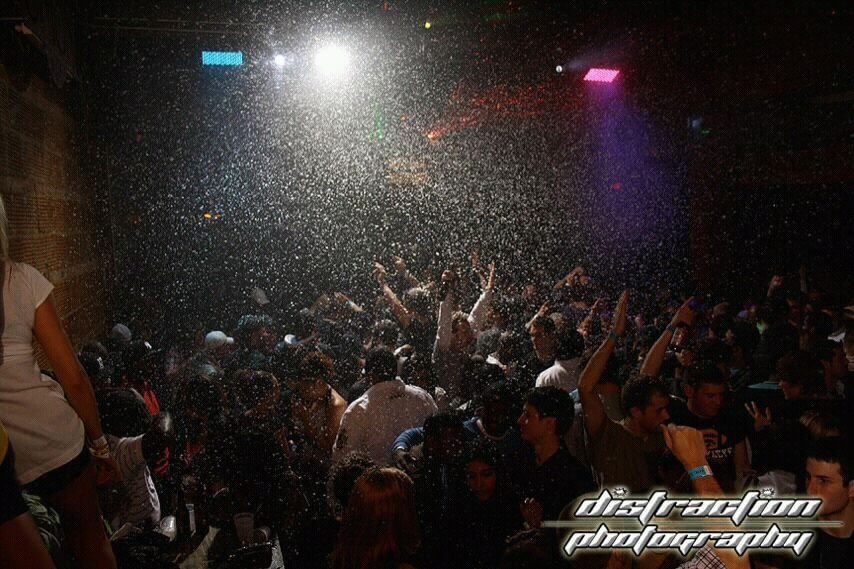 "Union. Always [go to the] Union," said University of Iowa junior Alex Christensen. Possibly the most popular dance bar on campus, The Union has a line halfway down the block every weekend night. It's also on Playboy's list of places for the best parties in the U.S., so you know you're getting a good night. As the largest venue in Iowa City with four bar areas and a huge dance floor, you can bring all your friends and still have plenty of space to rock out. For your 21st birthday, there are few places where you can have fun dancing whether you choose to drink or not.
2. Pints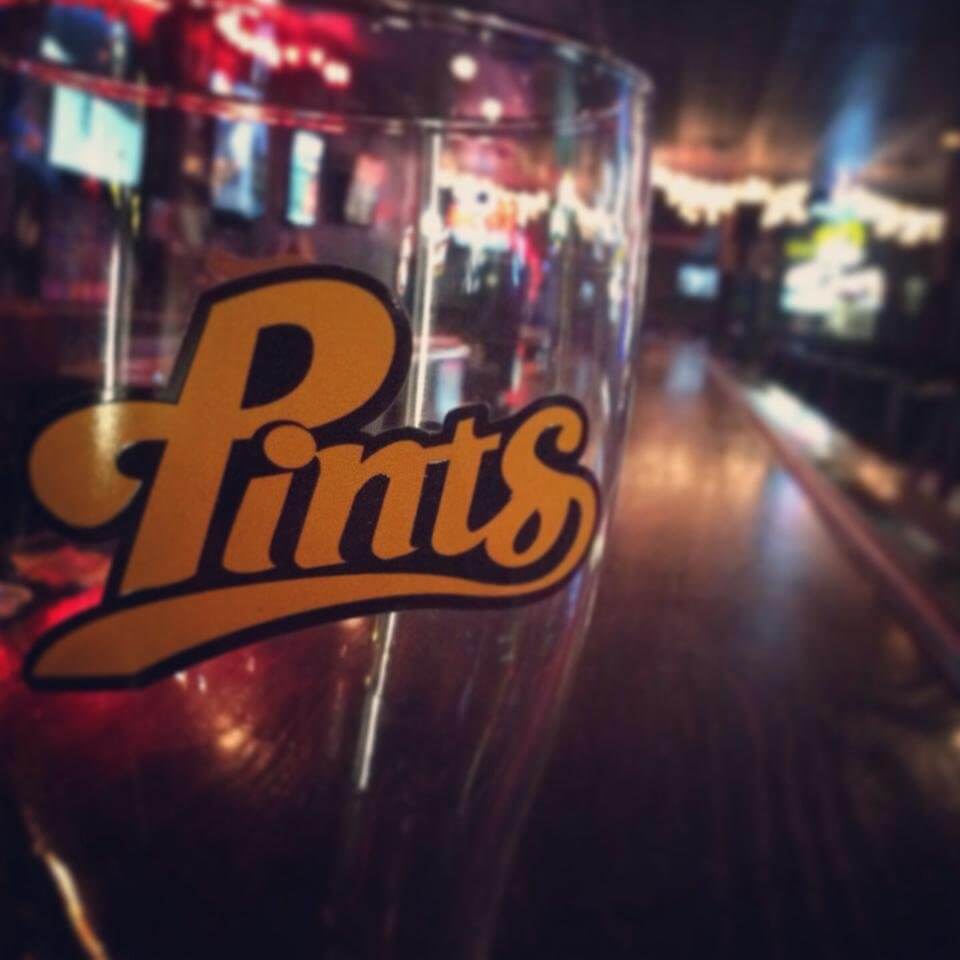 Only opening in 2009, Pints offers over 40 different beers and a wide variety of liquor. Plenty of younger students hang out at Pints early in the evening because there's no cover charge, so with that said, it'll probably be packed. Along with high customer satisfaction is the high energy that students always bring, and they'll definitely treat you well when learning it's your big day. "I got like six free shots," said Iowa senior Katie Davis, recalling her own 21st birthday.
3. The Fieldhouse
Since the Fieldhouse moved its location to a larger venue (right on the Pedestrian Mall, in the center of downtown Iowa City), there's plenty of space to take advantage of the fun times. "SPOCO and Fieldhouse have good deals for turning 21," Iowa junior Ashley Miller said. During someone's birth week (that's right, the whole week–have fun with that) you can get 21 pitchers for $25. Customers recommend the vodka red bulls (which are apparently the largest you'll find, so maybe only try one). There are also deals throughout the year where beer pitchers are $3, so be sure to check in for that.
4. The Sports Column aka SPOCO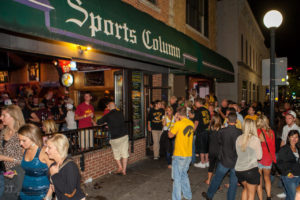 In case the name didn't completely give it away, you are walking into a sports bar. There are flat screen TVs everywhere and plenty of places to watch the Iowa Hawkeyes win their games during the sporting seasons. For your 21st, a special SPOCO deal says that as long as you provide ID to prove it's your birthday, you'll be treated to 21 pitchers of beer for only 30 bucks. To make SPOCO an even sweeter spot to be on your 21st, try the Jell-o shots.
5. Cactus Restaurant and Cantina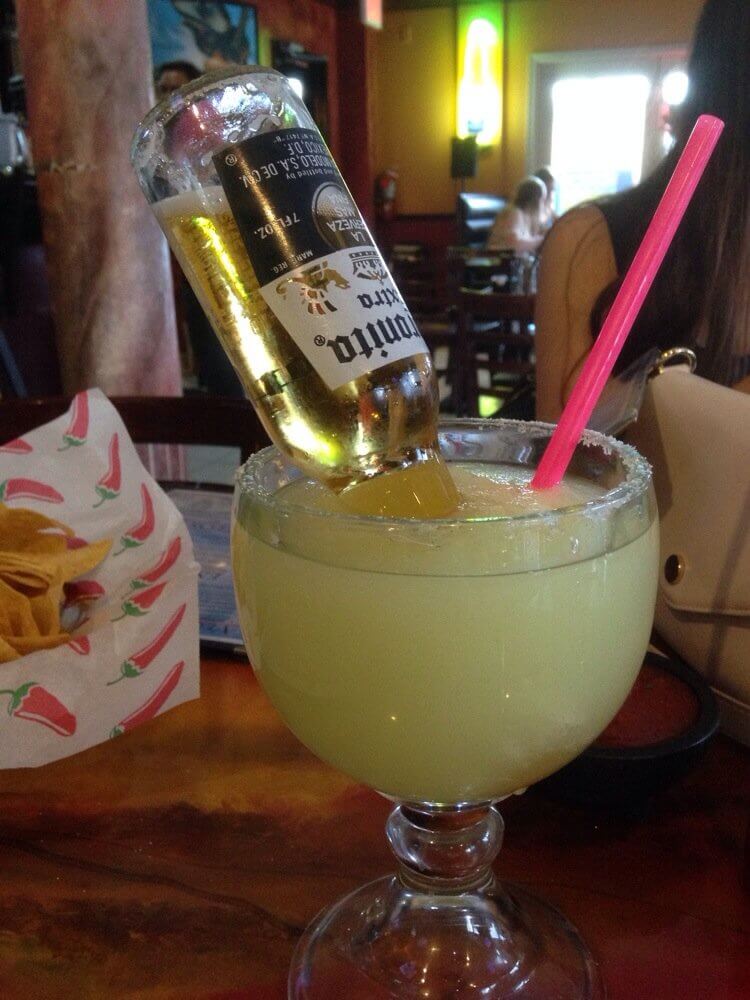 Never packed on the weekend, Cactus is definitely a fun place to get your drink on. If you do have trouble finding seating, you can wander to Cactus 2 (that's right, it's so popular there's two of them) next door. "They give you a free shot, sombrero hats and sing to you!" Iowa senior Logan Pillard said. The fun atmosphere and margaritas are definitely a must-try during your four years in Iowa City.
6. Graze Restaurant
Graze slows things down for a more intimate stop on your birthday. Perhaps your parents are still in town, and you're not ready to let completely loose. This restaurant boasts creative shared plates, a causal lunch buffet and excellent night drinks, so if you start here you'll definitely be able to prep your stomach for drinks later. "Graze gives you a free martini on your birthday," UI senior Ryan Wedoff said. And lucky for you, the Limoncello Martini is well known as one of the best drinks in Iowa City. So if you feel like being a little classier for your 21st, gussy up for Graze.
7. Brothers Bar and Grill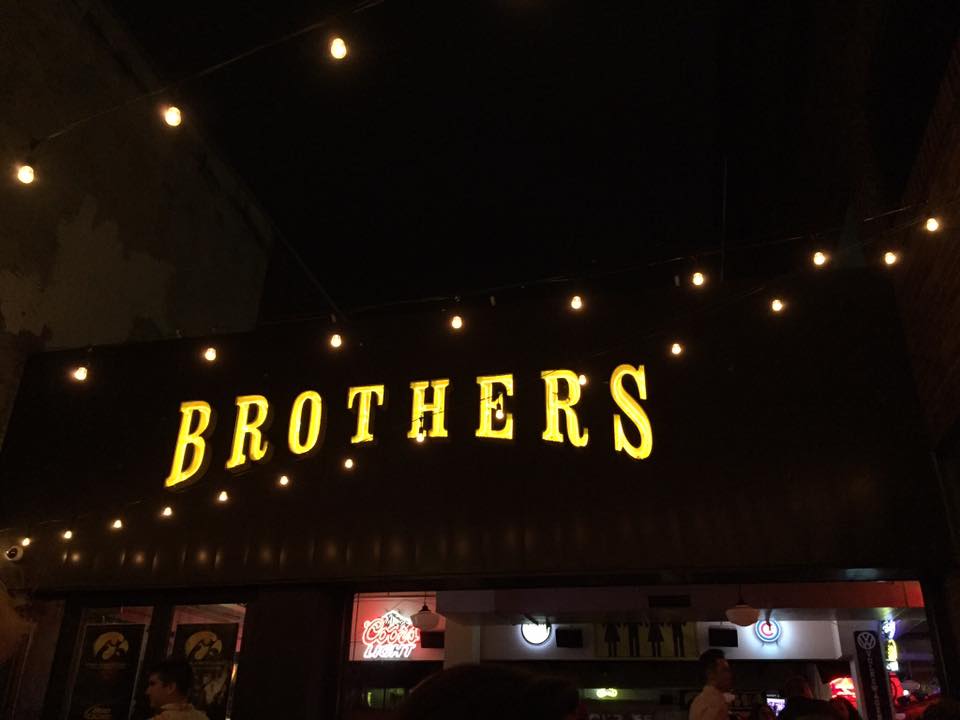 You should definitely come here when your brother's visiting because you can make all the puns you want or have enough drinks that when he makes the puns you might actually laugh. Brothers definitely hosts a younger crowd, but by eight or nine most of those younger students file out, so we recommend visiting this bar later in the evening on your 21st bar crawl. Long Islands go for $1, and there are plenty other specials to check out before you order. The room can get a little crowded with the lively crowd dancing the night away, so be prepared to shout to be heard.
8. Summit Restaurant and Bar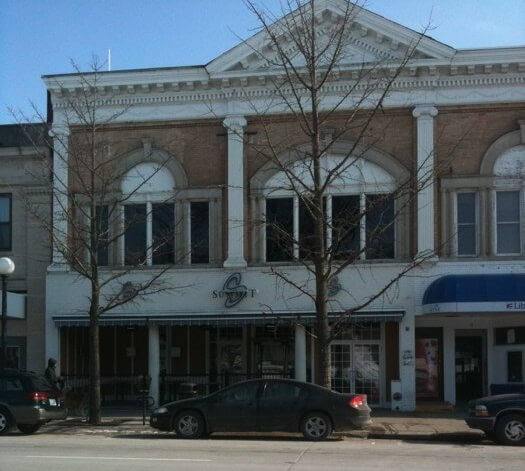 Because this is another sports bar, choosing to come here will give you a great insight into Iowa Citians during football season. Spoiler alert—they're awesome. Summit is a crowd pleaser with plenty of specials all week long, including half off drinks on Tuesdays and Fridays. If my three years at UI have taught me nothing else, it's that this bar is the most likely to have a line down the block on Friday night, but that's just more people to cheer when the clock strikes midnight for your 21st. Stop in for the live and DJ'd music and dancing, and if you're stopping while it's still warm out, take advantage of the patio seating while shamelessly soaking up the Iowa City nightlife.
9. Blue Moose Tap House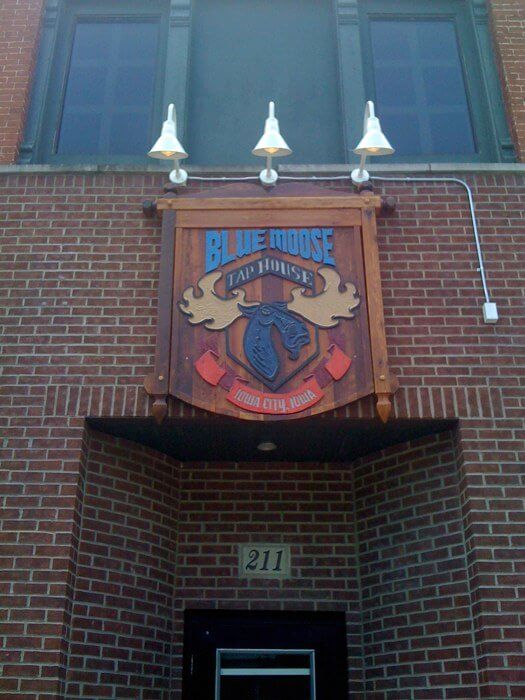 Blue Moose boasts one of the centers of live music in downtown Iowa City. They've hosted bands like We The Kings, Gemini Karaoke and Future Friday, so your 21st is about to get bumpin'. The two stages hold up to 800 people, so go ahead and extend your birthday invite to that random girl from your chem class who helped you back in lab. Finish a half-price boot on Thursday night because you might need a souvenir to remember the night. If you're still alive by Sunday, you can get $1 off big mugs all day long while you watch the Hawkeyes play out of town.
10. The Airliner
Being on the campus party scene for over 60 years, The Airliner is one of the oldest bars in Iowa City. Granted, it's not as spacious, but you won't regret sacrificing your dance moves for the mouth-watering pizza (try the heavenly buffalo chicken pizza). The different specials are to die for too (like one dollar refills and Personal Pitcher Night), especially during football season. The Airliner is definitely a bar that's more about the history of Iowa City than the party atmosphere, but it's also for students that feel like mulling over memories. So whether it's your 21st or your graduation, the Airliner is definitely your bar.