There's a common notion about sorority girls about being the stereotypical mean girls who only care about two things: themselves and frat boys. Whatever the reasoning, Greek Life can wind up being a huge part of many girls' college careers. Many aspects of joining a sisterhood make the social aspect of college fun, whether its Bachelor nights in the house or attending formal events. But, at the end of the day, being a part of Greek Life means joining a lifelong community that you can always turn back to. When it comes down to it, Panhellenic members lean on one another, no matter what chapter they affiliate with or were once a part of.
Here's a glimpse at just a few sororities that stand out amongst the twenty-six national and international ones that Greek Life offers.
1. Alpha Delta Pi
Oldest Chapter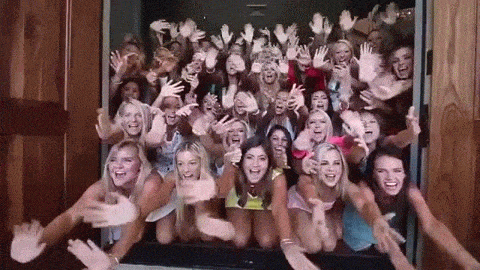 Founded in 1851 at Wesleyan College in Macon, Georgia, ADPi started it all. You might recognize the name from the viral video of the door song, "Boom Boom, I wanna go ADPI." Some people joke and say that video resembles what you might see when you enter the gates of hell, but ADPI boasts being one of the most successful sororities. Proudly serving 161 active chapters throughout both the United States and Canada, Alpha Delta Pi prides itself for its partnership with Ronald McDonald House Charities since 1979. Not only does the philanthropy make ADPI stand out, but they also value scholarship, leadership, service to those around them and sisterhood. Seems like a strong community to join!
"For our Trivia Roars night every year, we accept donations from local businesses to advertise as our top prizes. We have teams come in consisting of parents and other Panhellenic women at the school to play multiple rounds of trivia for the chance to win one of the prizes," Alpha Delta Pi-Theta Sigma chapter member at West Chester University and sophomore Macie Stricchiola said. "This event originally started in efforts to raise money for ADPI's philanthropy, the Ronald McDonald House Charities. Trivia Roars has become our largest event of the year, as it brings together friends, family and people from all over to have such a fun night for a great cause. I'm personally so excited to bring this event back in person after COVID caused us to cancel for the past two years."
How do you do with trivia nights? I know I'm not the best, but I would definitely participate in Trivia Roars Night. With their motto, "We Live for Each Other," there's no doubt that ADPi values true friendship in all its members. Pretty cool to say that you are a part of the organization that started it all. Seems like being a member of an elite club or something.
2. Sigma Delta Tau
Newest Chapter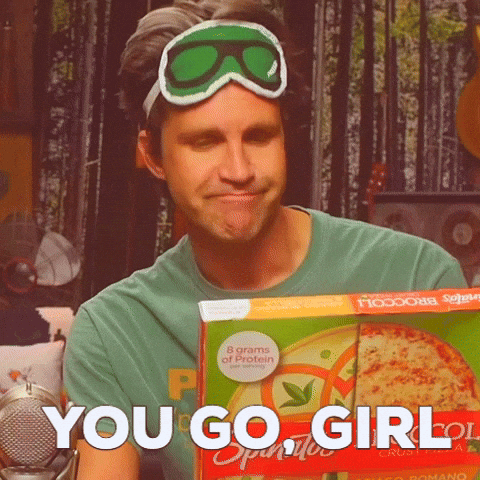 Sigma Delta Tau stands as the youngest sorority. Founded in 1917 at Cornell University, seven young Jewish women who sought to create a community of inclusivity and belongingness after being outcast because of their religion created SDT. SDT values community, individuality, connection and engagement. They strive for every sister to feel a sense of belonging by living from their motto, "Empowering Women." Girl power! Not to mention living in the sorority house with sixty girls can prove pretty intimidating at first. I mean, I would feel scared. How do you even take turns using the bathroom? But being a part of SDT makes all of these fears go away and makes every sister feel at home.
"Being a freshman during COVID-19 was challenging, but joining SDT made my year so much better, as I had a group of girls that I could go to for anything. One of my favorite parts of SDT is how I can truly be myself around all my sisters. Everyone has truly made my experience so incredible where I can feel like I can be myself and not be judged," Sigma Delta Tau-Chi chapter member and University of Michigan sophomore Emily Goldberg said.
SDT's founders took pride in creating a safe place for all their members to turn to. No wonder Goldberg and many others found their home at Sigma Delta Tau, even during the middle of a pandemic. COVID-19 made making friends at school especially hard for many college students due to everything being online. Joining a sisterhood like SDT helped many young women quickly change perspective on something so negative. Kind of like the light at the end of the tunnel.
3. Chi Omega
Most Active Members
C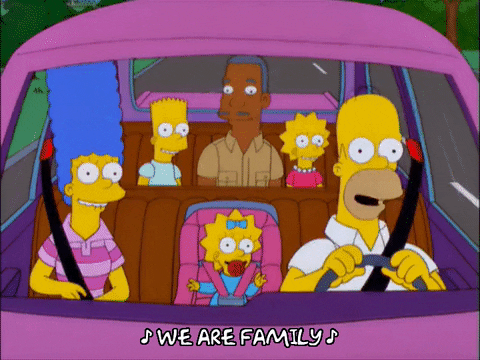 With over 390,000 members, Chi O sits at #1 for holding the highest number of active sisters. Since being founded in 1895 at the University of Arkansas, the sorority expanded to 181 collegiate chapters. With prioritizing community service, career development, friendship and participation amongst all campus activities, I don't blame people who get drawn to being a part of the Chi Omega community. I mean it seems to me like Chi Omega appears as one big family nationwide. Who wouldn't want to join a community like that?
"While I was going through the recruitment process my freshman year, I knew that I wanted to become a part of a house that felt genuine, with women that felt like lifelong friends. With Chi O, this was easy and I knew right away that this is where I belonged. I'm always greeted by smiles and hugs and I know that anyone in Chi Omega will be by my side no matter what," Chi Omega-Gamma Beta chapter member and University of California Los Angeles sophomore Louise Daly said.
390,000 members most certainty feels like an overwhelmingly high number. I mean, I know I became pretty taken back when I first saw that. With their motto "Sisters on Purpose," Chi Omega dedicates themselves to loyalty and helpfulness within all chapters. Imagine having thousands of sisters to turn to at all times. Pretty cool, right?
4. Kappa Alpha Theta
Successful Alumni
K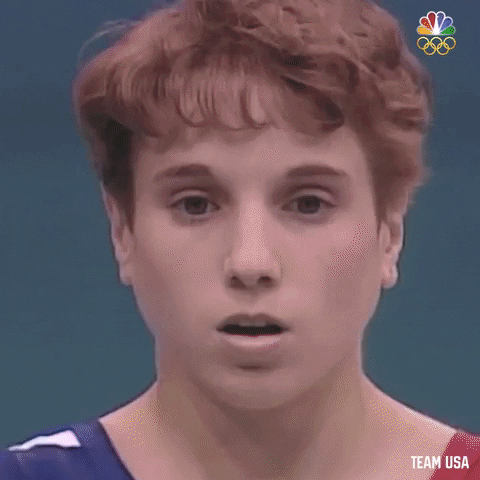 Some notable public figures once went to college and many of them wanted to join the Greek Life community just like the rest of us. But Kappa Alpha Theta easily produced the most noteworthy alumni. Just some of these include fashion designer Tory Burch, ex-wife of Microsoft cofounder Melinda Gates, former U.S. senator Claire McCaskill, singer songwriter Sheryl Crow and Olympic gold medal winning gymnast Kerri Strug. Amazing, right? Seems pretty fitting that their motto says, "Leading Women." Clearly, they can do this with no trouble.
"Among all the valuable experiences Theta has given me, it has provided me with many opportunities and experiences that have worked to guide me on my career path. During our chapter meetings, we are informed of internships, jobs and scholarship opportunities that we can choose to apply to. I and many of my sisters have taken advantage of these resources as they have provided us with enriching experiences and knowledge we can carry with us in the future after college," Beta Phi-Kappa Alpha Theta member and Penn State sophomore Gabbie Mirza said.
Seems to me like Theta basically breeds the next generation of successful employees with these opportunities. No wonder they boast so many notable alumni. Maybe you could be the next big time fashion designer or Olympic gold medal winning gymnast. The sky's the limit with Kappa Alpha Theta. Join yourself to see firsthand.
5. Alpha Omicron Pi
Most Chapters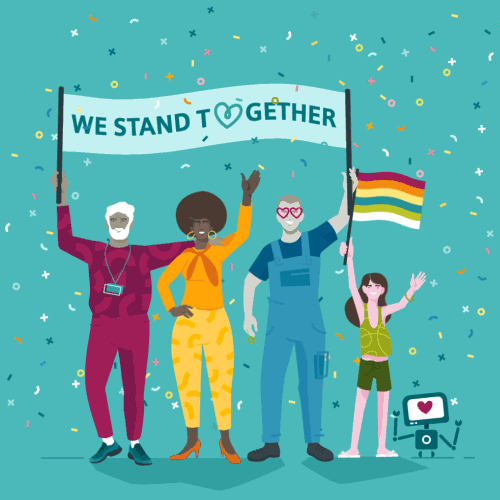 Founded in 1897 at Barnard College, AOPI expanded to a whopping 184 active chapters, making it the biggest sorority nationwide. With values rooted in integrity and dignity, Alpha Omicron Pi commits itself to diversity, equity and inclusion within their sisterhood. The chapter's partnership with the Arthritis Foundation since 1967 has given their members plenty of opportunities to give back. They annually hold national events for the charity such as the Walk to Cure Arthritis and the Jingle Bell Run. Penn State annually holds the largest student run philanthropy in the world, THON. The event consists of a 46-hour no sleeping, no sitting, dance marathon to fight childhood cancer. AOPI's Epsilon Alpha chapter at PSU specifically dedicates a majority of their year fundraising for the event. Whether fundraising with local restaurants, or hosting a bake sale, Alpha Omicron Pi dedicates their work to give back to the kids.
"Something I truly love about AOPI is how much this sorority gives back to the community. This past year during THON, our chapter alone raised $269,205.55. I could not be more proud to be a part of this organization that does so much to help others," Alpha Omicron Pi-Epsilon Alpha chapter President and Penn State University sophomore Lilah Kauff said.
Without a doubt, Penn State's AOPI lives up to their chapter's motto: "Inspiring Ambition." Alpha Omicron Pi prides itself on encouraging academic and personal achievement within all members. Being a part of Greek Life and AOPI specifically helps to better you personally as a human being. Who wouldn't want to become part of a community that helps them grow on all levels? Seems like a win-win to me.
6. Delta Gamma
Influential Philanthropy
D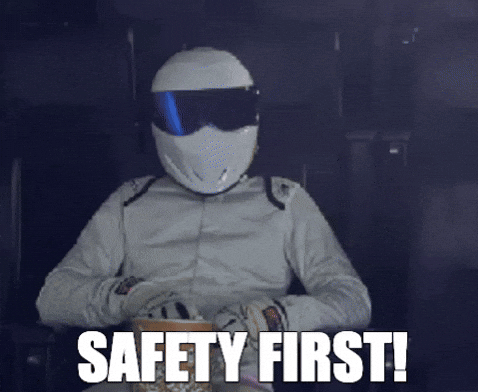 With "Service for Sight" as their national philanthropy since 1936, DG works tirelessly towards raising money and awareness for eye safety. The chapter proudly raises millions of dollars every year by hosting fun and collaborative fundraising events that their members enjoy attending. Syracuse University's Delta Gamma annually hosts two major fundraisers for the charity. The money they raise all goes towards kids, adults and elders with bad eyesight so that they can get the help they need. How cool does that sound?
"Anchor's Games is a big carnival type of event we host where all sororities on campus are invited to come and compete in different games such as tug of war and a hotdog eating contest. DG Nachos is our other major fundraiser that we host at our house. We make and sell nachos to anyone walking by. This even gives us an opportunity to all hang out as a chapter. It means so much to me to be a part of an organization which raises money for such an amazing cause and to be able to have fun while doing it," Delta Gamma-Rho chapter member and Syracuse University sophomore Caroline Estella said.
With their motto, "Anchor Down," DG opened the Anchor Center for Blind Children in 1982 in Denver, Colorado. The facility works to offer education services for all children that suffer from being visually blind or impaired. Much of the center's funding comes directly from the fundraising efforts of Delta Gamma chapters all around the country. Being a part of Greek Life throws you directly into the chapter's philanthropy work. Delta Gamma specifically takes their efforts above and beyond.
7. Phi Mu
Prettiest House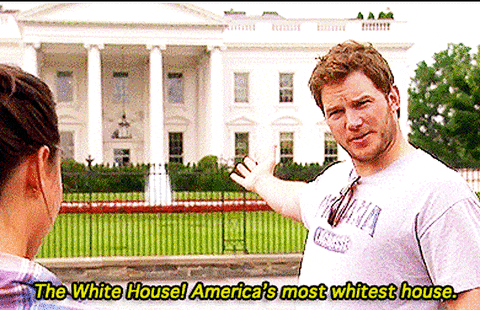 The University of Alabama's Phi Mu house best compares to the White House. No seriously, you might mistake the two for each other. The Alpha Zeta chapter underwent renovations in July 2016 for just about $13 million. With a beautiful second floor balcony overlooking a white marbled floor foyer, the house holds about 70 of the chapter's current sisters. Honestly, I'm not sure what I would do with myself in a house that big with that many people. Although the Alpha Zeta chapter calls the University of Alabama home, Phi Mu stands out with all of their affiliated schools. "Steadfast in Sisterhood" fits well as Phi Mu's motto, as they work to empower strong connections and confidence within all of their members.
"Being president during COVID-19 was definitely a defining feature of my time in Phi Mu at FSU. Knowing I was the one keeping our sisterhood connected made me feel less alone while we were all away from school," Former Phi Mu-Alpha Epsilon chapter member and Florida State University 2021 Alum Amanda Green said.
Whether living in the White House at the University of Alabama, or the Alpha Epsilon house at Florida State University like Amanda Green once did, Phi Mu continues to be a great sisterhood to become a part of. The chapter values love, honor and truth amongst all their sisters. Phi Mu even maintains a strong connection between old and new members to introduce new opportunities to younger sisters. Joining a sorority like Phi Mu means joining a life long community you can always turn back to. No matter how old you become, you will always be welcomed.
8. Kappa Kappa Gamma
Unique Symbol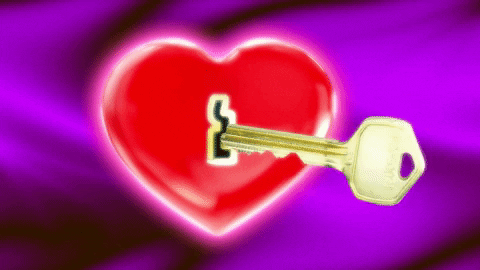 While most sororities blend in with one another's symbols, KKG stands out amongst the rest with a key as theirs. In short, this badge ultimately symbolizes unlocking the chapters mysteries. Because of its rich importance, Kappa Kappa Gamma members remain the only ones authorized to wear the key. Seems almost like a secret society kind of thing. But nope, just a sorority. Interesting how this makes them stand out.
"I became so much closer to the people in my sorority during THON weekend. I spent over thirty hours straight with my sisters and we really bonded over the course of those long hours. After this experience, I feel so much closer with so many different people in KKG and I felt so much more connected to my chapter as a whole. It felt so good to be doing something for the greater good and being able to have fun while doing it," Delta Alpha-Kappa Kappa Gamma member and Penn State sophomore Colleen Kelly said.
With their motto, "Dream Boldly. Live Fully," Kappa Kappa Gamma prides themselves on the friendship and endless support that grows from being a part of the sisterhood. KKG lives off their six values of truth, connection, respect, optimism, knowledge and trailblazing. I think I can safely assume that these six traits create a recipe for success within all Kappa Kappa Gamma sisters. When all of these values come together, there is no stopping what a woman can do. You go, girl!
9. Gamma Phi Beta
Notable Scholarship Award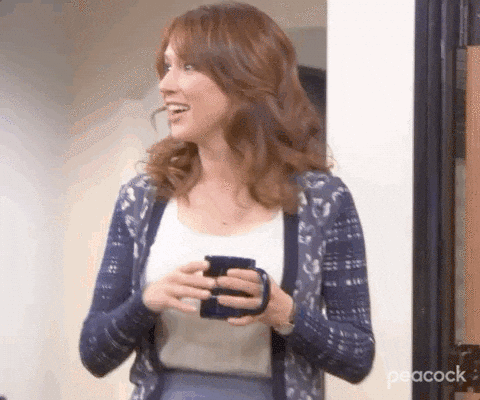 Gamma Phi Beta's $2,000 Elizabeth Ahlemeyer Quick scholarship gets awarded annually by the National Panhellenic Conference. The recipient of this honor must be a rising junior or senior that gets nominated by showing excellent dedication to their local chapter and boasting a GPA above a 3.0. Penn State's Alpha Upsilon chapter takes GPHI's academic importance to heart. They host something called "Greek Geek of the Week" to encourage sisters to study and keep up with their schoolwork. Greek Geek of the Week…that's kind of a tongue twister.
"For me, joining a sorority in college improved many aspects of my life, especially my academic performance. Going to such a big college was a really big academic adjustment from my small-town high school," Gamma Phi Beta-Alpha Upsilon chapter member and Penn State junior Caroline Paul said. "After joining GPHI, I have been introduced to so many people taking the same classes as me, which has given me so many resources to make focusing on my academics easier. My sorority sisters and I frequently study together and they are always supportive of my academic journey. We even have 'Greek Geek of the Week' which is announced every week at chapter to applaud a sister that received an A on their exam."
Every sorority imbeds a GPA requirement within their chapter to ensure that their sisters stay on top of schoolwork. If sororities didn't do this, there's no guarantee that homework would get done. Sometimes it can prove difficult to remember that being at school means actually doing schoolwork. Crazy concept, right? It can become so easy to get lost in a world of hanging out with friends or laying in bed all day. Good thing sororities like GPHI will prevent you from getting caught in that black hole.
10. Delta Zeta
Best Reputation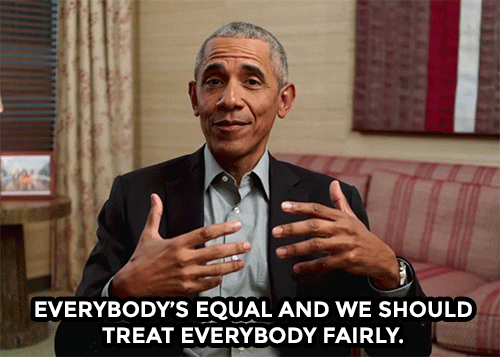 Every sorority has nice people. But Delta Zeta, nationally known for the best reputation amongst all their chapters, truly stands out. DZ members' friendly personalities maintain a strong sisterhood while also being nice to those around them. Kindness pays off when you live by the golden rule: treat others the way you want to be treated. The members of Delta Zeta take pride in their chapter while also taking the time to enjoy themselves. With friendship, curiosity, generosity, citizenship, empowerment and belonging as their values, DZ works to bring a sense of home and comfort amongst all members within their chapters.
"During my big little reveal my freshman year, I immediately realized how strong the sisterhood at DZ was. My big and the rest of my new lineage welcomed me with open arms and it felt like I'd known them forever as I finally felt right at home. I was so impressed with the effort that everyone made to get to know me and make sure I had the best experience as a new member," Delta Zeta's Pi Delta chapter member and Wake Forest University sophomore Audrey Dorfman said.
Big-little reveal continues to be a huge event for all sisterhoods, as it quite literally gives you a family within your new home. DZ embraces this special Greek Life tradition to make it special for all of their members both inside and outside of the sisterhood. It is so important for girls to find their group of people within the sisterhood they join. Implementing a strong bond within members like Delta Zeta does with their sisters will basically ensure girls will stay. I mean, who would want to leave after that?