The fall equinox doesn't just mean the start of a new season. For many of us, autumn signifies the beginning of a season of binge-watching Gilmore Girls. The cult classic mother-daughter series perfectly encapsulates the fall vibes of pumpkin spice and apple cider. Along with books, fuzzy sweaters, and enormous amounts of coffee, Gilmore Girls will make the best of your time. And what better way to celebrate the arrival of fall than with a witty drama series?
Read on to see the top 10 ways to do autumn like Lorelai and Rory.
1. Romanticize studying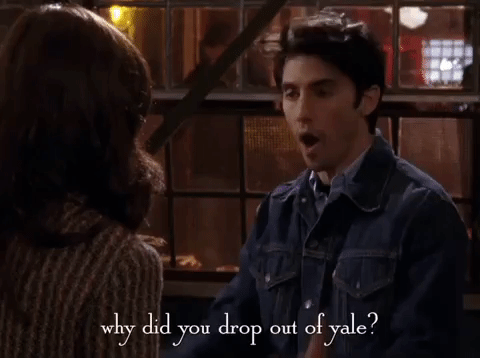 A huge part of Gilmore Girls includes Rory's consistent, 24/7 studying. The Chilton alum and Yale grad (after a few minor setbacks) spends a lot of her time studying throughout the series. Throughout the seven seasons, we often see Rory with her nose in a book. Other characters like Paris Geller also spend a majority of their time studying, learning, and completing internships. Gilmore Girls always features a little studying.
"Try to romanticize studying in terms of being more like Rory! Get your books, highlighters, and a cup of coffee and you're set," Arizona State University freshman Nataša Dramićanin said.
Because school doesn't end just because of fall, most of us still have classes to attend. And with that, we have a ton of tests, exams, essays, and projects. So, while still keeping in the true autumnal spirit, study like Rory Gilmore. Romanticize the art of studying and I think you'll find yourself satisfied. Not to mention your grades might emulate Rory's as well.
2. Try new coffee recipes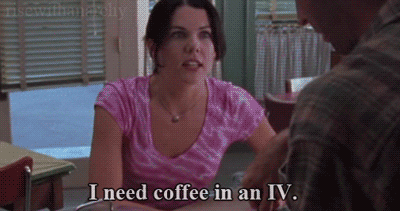 Coffee remains one of the most memorable aspects of the Gilmore girls. Lorelai and Rory always make sure that a cup of coffee remains within reach and many episodes have entire scenes devoted to coffee. And in Lorelai's case, we can always find her bothering Luke for more coffee at his diner. To keep in tone with the autumnal vibe of Gilmore Girls, try out some new coffee recipes, such as Lorelai's go-to black coffee ! Go out to a coffee shop or even Starbucks and try something you've never had before! And if you want to keep it fall-like, opt for some pumpkin spice or hazelnut flavor.
3. Watch Halloween and fall movies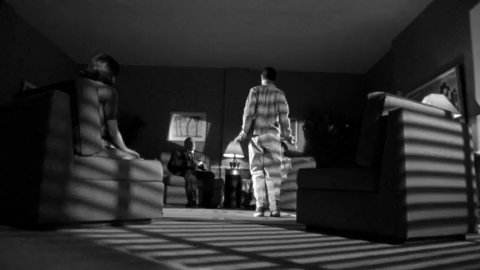 Halloween movies remain a fan favorite for the fall season. However, take it a step further and watch anything that remotely resembles autumn. Movies like When Harry Met Sally, Practical Magic, Autumn in New York, Little Women, Coco (a real tear-jerker) and Dead Poets Society really capture the fall aesthetic. If you don't like movies as much as series, don't worry. TV shows with the fall vibe include Gilmore Girls (duh), Twin Peaks, Chilling Adventures of Sabrina, and The Haunting of Hill House.
"I watched Hocus Pocus and Harry Potter and the Prisoner of Azkaban (the most fall HP movie in my opinion), made pumpkin chocolate chip cookies, then later that night read in bed while it was raining," Dramićanin said.
If you like to stick to Halloween movies, consider Hocus Pocus, Halloweentown, The Addams Family, Addams Family Values, and The Nightmare Before Christmas. Other movies that you might not consider fall-related include the entire Harry Potter franchise (but especially Prisoner of Azkaban), Knives Out, and Trains, Planes and Automobiles. And, of course, most streaming devices offer a wide variety of horror and thriller movies for you to pick out. Make yourself some tea, coffee, and something sweet and enjoy!
4. Go for an evening stroll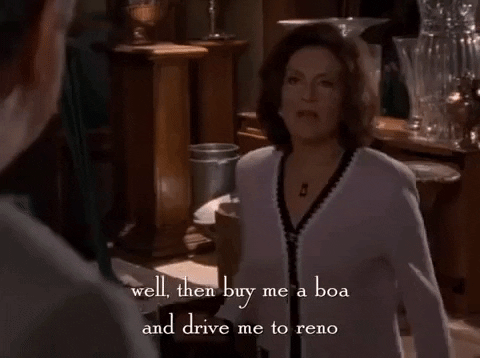 After months of warm, sunny weather, fall brings in a gust of chilly, cool air that forces us to wrap ourselves up in our favorite sweaters and scarves. So, with lower temperatures and pretty yellow and orange leaves, autumn reminds us to step outside and enjoy the weather. Plus, Lorelai and Rory walk around their little town of Stars Hollows constantly throughout the series. Grab a jacket, put on your favorite walking shoes, and take a stroll in your neighborhood, a park, or around town. Ask a friend or sibling to come with you, and I think you'll find yourself surprised at how much you enjoy it.
"Going on evening walks while listening to a comfy fall playlist always puts me in a good mood, and then I end my evening with watching Gilmore Girls before bed," California Lutheran University sophomore Piper Gust said.
Find a park close to your home or a favorite spot to stroll around and make it a routinely escape to relax and destress. Go once or twice a week or even every day if you really start to enjoy it. Walking can't hurt you after all. Bring a friend, headphones and even an audio book along with you. Just remember to stay safe!
5. Find autumn fits!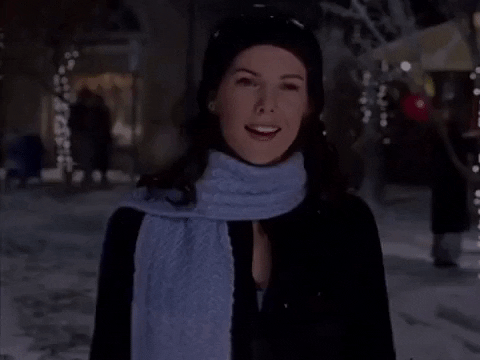 Colder weather means warmer clothes, and warmer clothes means cuter outfits. If you truly want to dress like dwell in Stars Hollow, fret no more. Lorelai's early 2000s-esque outfits include blazers, scarves, leather jackets, knee-high boots, long coats, and a gazillion other articles. Go on a shopping spree with some friends or shop online to find cute outfits perfect for your autumn dreams. Find something Lorelai herself would adore.
"To start off my autumn season, I went shopping for new jeans. I found a pair that ended up fitting perfectly and are in a style that Lorelai would wear," Gust said.
Jeans and flannels remain quintessential fall outfits, as well as boots and scarves. To truly encompass the Lorelai Gilmore look, one must only look toward one of her many outfits for fit inspo. If you want to copy Rory's Yale college girl look, simply turn to argyle, cable-knit, corduroy, and tweed for the perfect New England autumn look. You must match the season (insert sparkly emoji). Don't forget to accessorize with hats, scarves, legwarmers, and cute purses!
6. READ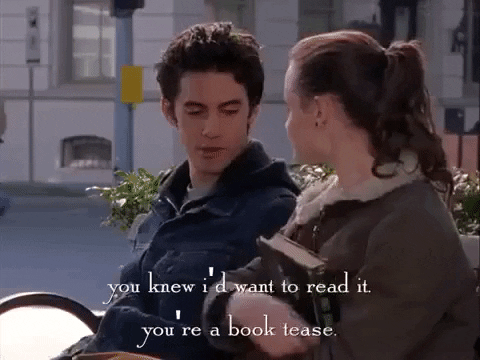 The one thing most people know Rory Gilmore for revolves around her reading habits and subsequent diversity in literature. Lorelai, Emily, and Richard frequently express their admiration for Rory in regard to her love of books and reading, and Rory even forms a friendship and later relationship with Luke's nephew Jess over books after he steals her copy of "Howl" by Allen Ginsberg. To put it simply, Rory reads. A lot. Autumn remains a great season for cuddling up with a blanket and a great book, so consider finally reading all those books you bought from Barnes & Noble that just sit there and collect dust. And if you don't know what to read, stick with the Gilmore girls theme and check out the Rory Gilmore Reading Challenge online that has at least 408 books read or mentioned by Rory herself throughout the series and its revival.
7. Go to a coffee shop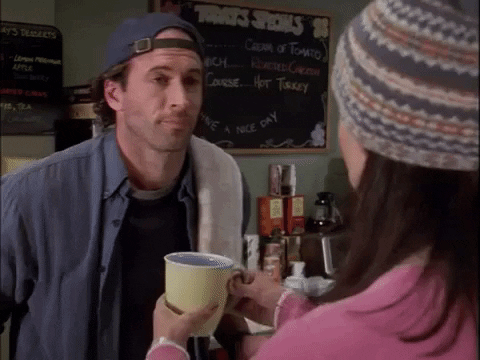 Because of the high importance coffee holds in the Gilmore girls' lives, coffee shops also hold a certain significance. Lorelai and Rory spend a lot of their time at Luke's diner, where they not only eat, but bug Luke for more coffee. Because coffee shops also exhibit the quintessential fall vibe, one must visit a coffee shop during the autumn season. Find a coffeeshop or café close to your home and set out to spend a few hours there. Bring a book or textbook and homework to study!
"I recommend going to a coffee shop and studying for a few hours to truly get the Rory Gilmore experience (before the yacht incident)," Gust said.
Coffee shops elicit one of two experiences: the Rory Gilmore studying experience and the Lorelai Gilmore experience where one only drinks coffee and does nothing else. If you have no coffee shops close by, then a Starbucks or even Dutch Bros would suffice. The important aspect of this tip is to leave your house and drink coffee elsewhere in public. Consider trying out some new coffee recipes or having some pumpkin pastries! You can even bring your laptop and some headphones to watch Gilmore Girls.
8. Bake, bake, bake!
If you don't like going out to coffee shops and trying their pastries, consider making some of your own! Go to Pinterest and find some delicious autumn-inspired deserts. From pumpkin-spice cookies to apple turnovers, your options remain endless. Even though Lorelai and Rory rarely ever cooked or baked (Sookie and Luke did all that for them), baking remains one of the more fun tips to try out in this guide. Even if you don't know how to bake, it wouldn't hurt to try!
"I would say making fall-themed desserts while listening to autumn artists like Hozier, Noah Kahan, and Lizzie McAlpine is a great way to live fall like the Gilmore Girls," Dramićanin said.
Other personal favorites for fall desserts include apple tarts, bear claws, ginger snaps, pumpkin bread, pecan pie, cinnamon rolls, pumpkin pie, apple pie, and caramel apples. Essentially, anything with pumpkin, apples, or apple cider! Find and play a simple autumn-themed playlist on Spotify while you bake, like this one. And if you really want to get into the fall vibe, light some candles for ambiance. Extra points if you find some fall-scented ones!
9. Do anything remotely fall-related that Lorelai and Rory would do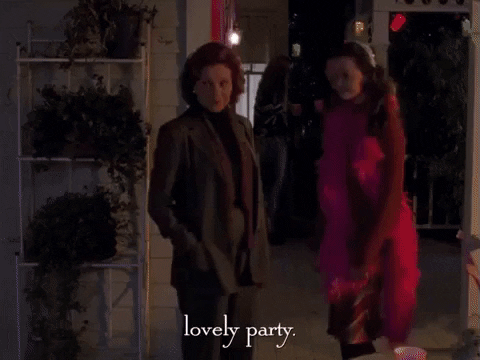 Stars Hollow remains known for its wild eccentricities, of which Lorelai and Rory often take part in, such as a snowman building contest or revolutionary war reenactment. Throughout the series, many fall activities take place. Of these events, the annual town hayride, Cornucopia Can Drive, and the Autumn Festival remain the most memorable. And, of course, there's always the Thanksgiving and Yale v. Harvard football game episodes. However, in many episodes Halloween and autumn decorations can be seen in the background, from pumpkins to bales of hay to orange foliage.
"Honestly a lot of fall activities scream Gilmore Girls even if they didn't do them in the show, like pumpkin patches or apple picking. You just have to do them with the vibe that Lorelai and Rory have," Loyola University Chicago freshman Meghan McGowan said.
Many cities in the States host autumn festivals that definitely deserve recognition! State fairs most often take place in September and October (fall months!) so make sure to check those out. Pumpkin patches, Halloween haunted houses, apple picking in orchards, hayrides and corn mazes scream autumn. Consider holiday shopping (definitely Lorelai approved), potlucks, pumpkin carving, horseback riding, train rides, and tailgating as well! Just make sure to do this as Lorelai and Rory would (with a cup of coffee).
10. Rewatch Gilmore Girls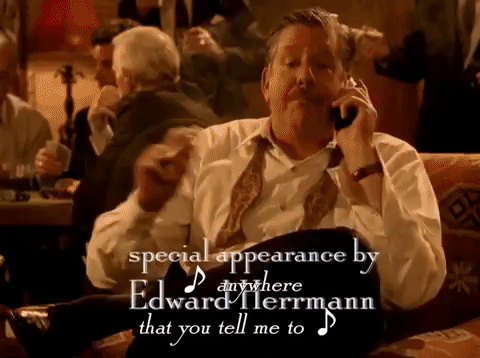 The best way to truly get into the spirit of fall and all things autumn includes simply binge-watching the classic TV show itself. Turn on Netflix, put on some comfy clothes, cover yourself up with a fluffy blanket, turn on you fairy lights, and watch 45-minutes of pure witty cynicism, sarcasm, and Stars Hollow. Start from season one, or, if you like to switch things up, pick your favorite part of the show and start watching from there. Let yourself get whisked away into the Gilmores' lives. To quote Lorelai and Rory, "It's a show?" "It's a lifestyle. It's a religion."