What better way to spend your summer than watching an entire show on repeat for hours? Sometimes all you need is an enormous fluffy blanket, a bowl of popcorn and a streaming device. However, when it comes down to choosing what to watch, you might find yourself overwhelmed with options. There's just too much to pick from! Whether you spend your summer at home in bed catching up on some much-needed sleep or travel across the globe on an adventure, you'll definitely want to know what shows to binge-watch.
Read on to see which 10 shows you absolutely need to binge-watch this summer.
1. My Name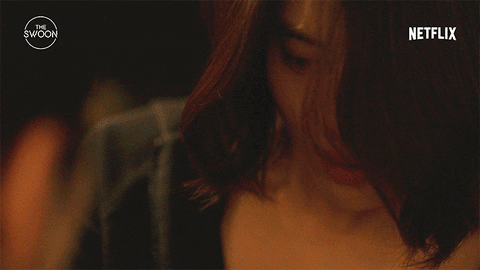 For lovers of K-dramas, My Name remains a great option if you want to watch something new. If you love action, thrillers and crime, then make sure to check out My Name. A young girl, Ji-woo, decides to get revenge on the person responsible for her father's death and consequently joins the police as a mole for a drug gang. The show deals with themes of desperation, hatred, loss, confusion, anger and the overall feeling of losing yourself.
"[My Name is] a drama I wish I could watch for the first time again," Arizona State University junior Astha Rohit said. "Ji-woo's pain transcends the screen, but her painful story also depicts silvers of hope for the future regardless of one's past, making it the perfect story for young adults."
Netflix released the show in 2021, so most would consider it fairly new. The first season features eight episodes with running time ranging from 45 minutes to an hour. All-in-all, one can definitely watch the entire first season in one day alone. Netflix offers subtitles in English, but if you want to learn Korean, go ahead and turn off the subtitles to immerse yourself into the culture!
2. Beef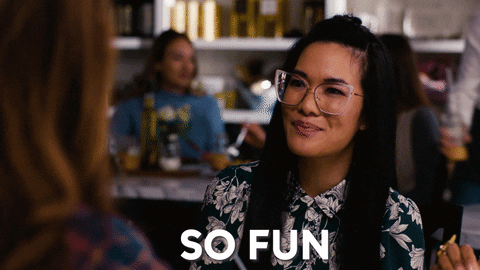 Beef, a dark comedy with only one season so far, premiered earlier this year. The show features Ali Wong, Steven Yeun, Joseph Lee and Young Mazino. Beef follows the lives of Amy and Danny, two complete strangers, after a road rage incident that incites chaos. A revengeful (and vengeful) feud begins, threatening just about everything for the two as they go to extreme lengths that include catfishing, vandalization, theft. and kidnapping to solve their vendetta.
"This show is absolutely balls to the wall, hysterical yet relatable. As a petty b—h, I loved every second," Arizona State University junior Anna Morris said. "It will absolutely keep you entertained, [with] some emotional scenes amidst all the beef-ery.."
To make the show even more interesting, the episodes use quotations from famous writers and philosophers as the titles of the episodes. And yes, that includes Franz Kafka and Sylvia Plath. If this alone has quirked your interest, make sure to keep an eye out for the show on Netflix. Who wouldn't want to watch a show about two strangers hellbent on revenge?
3. Attack on Titan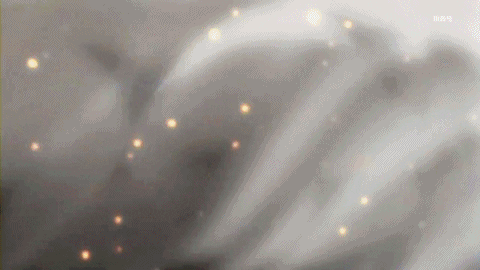 If you just adore anime shows and somehow missed this classic, then you'll have to binge-watch it this summer. Originally airing in 2013, Attack on Titan features a post-apocalyptic world in which giant Titans reign control over the remaining humanity. Eren Yeager vows to avenge his mother's death at the hands of the Titans and joins a sort-of resistance group of soldiers, the Survey Corps. Together, Eren, his friends and the Survey Corps fight titans and explore their own history.
"Attack on Titan is the greatest show/anime that I have ever seen. It is over 100 episodes, but every single episode is connected," University of Arizona junior Bryce Williams said. "There is not a single wasted moment in this anime because everything has importance. It's full of action, drama, mystery and more. It had me on the edge of my seat waiting to see what's going to happen next every single week."
Available on Hulu, Netflix and Amazon Prime Video, the show features options in English dub, unless you'd like to learn Japanese. With so many episodes, you'll definitely finish the show before the summer ends. And if it really leaves a lasting influence on you, make sure to check out the manga series that the show was adapted from. A parting fun fact; it surpassed Game of Thrones and The Walking Dead as the "World's Most In-Demand TV Show".
4. Never Have I Ever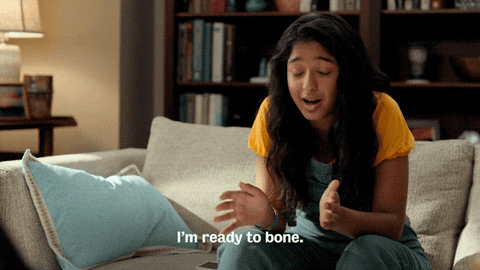 If you enjoy watching feel-good comedy/drama shows, Never Have I Ever will definitely have you bent over with laughter. The show follows the high school years of Devi Vishwakumar as she deals with the loss of her father, her controlling mother, teenage woes and what it's like as a first-generation Indian-American girl. The more concerning matter for Devi? Losing her virginity and getting the older Paxton Hall-Yoshida to fall in love with her. Not only will she have you cringing, but you'll definitely find yourself captivated by her schemes and nonsensical attitude.
"If you haven't watched the South Asian teen drama yet then you are seriously missing out. Never Have I Ever is the perfect comedy show to take a break from reality with. Devi will have you thinking that even your most terribly timed acts were not too bad," Rohit said. "It's definitely the perfect time to binge and catch up before season four drops later this summer!"
The best part about the show? John McEnroe plays himself as the narrator of the series. Yes, that John McEnroe— one of America's greatest tennis players, also known for his anger issues on court. Nothing will make you laugh like the concept of an angry, 60-something year-old man narrating a teenage girl's life.
5. Sex Education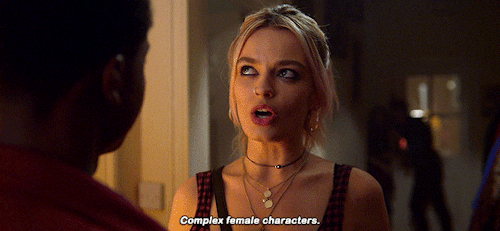 Sex Education, a British comedy/drama, features teens dealing with, well, hormones. Otis Millburn, awkward, dorky and socially inept, has almost no experience with love despite having a sex therapist for a mother (played by The X-Files actress Gillian Anderson). As a result of his mom's sex ed lessons, Otis considers himself an expert on sex, sexuality and everything in between. With Maeve, a rebellious, troubled teen, Otis sets up a sex therapy clinic at their school.
"With uneducated high schoolers dealing with hormones, shenanigans ensue. Of the sexual kind. Plenty of secondhand embarrassment, douching, condoms on bananas, just real fun stuff. Shenanigans aside, some very heartfelt story lines and some legitimate sex education. 10/10 a good time all around," Morris said.
The first three seasons of Sex Education remain on Netflix with season four expected to release mid-2023. Interestingly enough, one of the actresses on the show received a BAFTA award for her performance. If you want a fun, British comedy to watch, then Sex Education will definitely have you rolling on the floor with laughter. And who knows— you might learn something new!
6. Stranger Things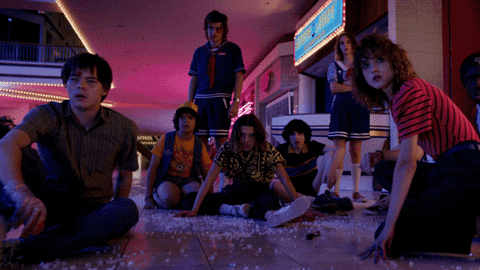 If you still haven't seen Stranger Things, than you must live under a rock. The show gained recognition for its cast of phenomenal child actors: Millie Bobby Brown, Finn Wolfhard, Noah Schnapp, Caleb McLaughlin, Gaten Matarazzo and Sadie Sink. Set in 1980s Hawkins, Indiana, a group of friends discover a young girl (Brown) their age and immediately set out to find the correlation between her appearance and their friend's disappearance. Featuring alternate dimensions, government coverups and the supernatural, this show will definitely have you hanging upside down in suspense.
"The plot line is based off of Dungeons & Dragons and continues from season one all the way through its current point. It's a great show for nerds and mystery lovers alike," Williams said.
Other key actors include the well-known Winona Ryder, David Harbour, Joey Keery, Natalia Dyer, Charlie Heaton, Maya Hawke and Jamie Campbell Bower. With four seasons and 34 episodes, Stranger Things references 80s pop culture and boasts a bomb soundtrack, set with teenage love triangles and Cold War conspiracies. Last summer, season four kept everyone in a tight grip after we were rudely left on a cliff hanger. The show's last season will premiere in 2024. So, get your head in the game and start watching!
7. Young Royals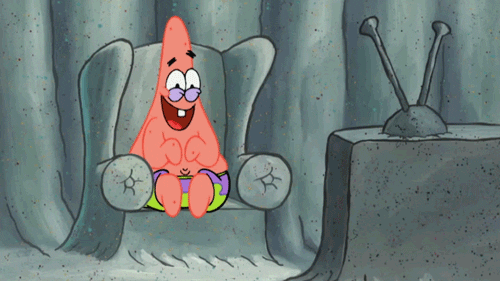 For lovers of foreign films and shows, Young Royals will whisk you away to the fictional school, Hillerska, in Sweden. The show features an elite boarding school, royalty, romance and drama. Prince Wilhelm, the second-in-line to Sweden's throne, needs to learn how to adapt to his new place at an elite boarding school while also catching the eyes of Simon, a scholarship student. Albeit a fictional prince, Prince Wilhelm will definitely have you swooning (and so will everyone else).
"The Swedish drama encapsulates everything that you could want from a show: love, drama, humor, realism and royalty. After ten minutes, I promise that you'll be hooked, a Wilhelm apologist, and wishing that you had your own Simon," Rohit said.
Young Royals also deals with various neurological and mental disorders as well as conditions, including Asperger syndrome. Fairly new, the show offers only two seasons and twelve episodes currently. Season three, the last and final season, should premiere soon. If you just adore fictional royalty stories, then prepare to binge-watch Young Royals this summer!
8. Avatar: The Last Airbender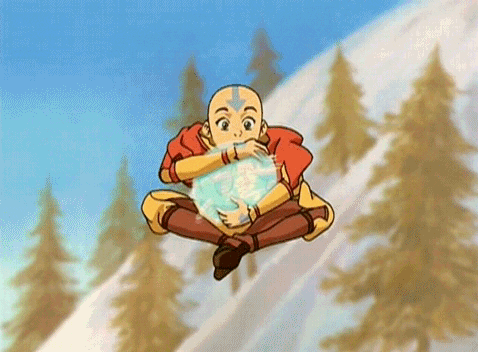 Avatar (not the James Cameron one) remains one of the most popular and famous animated cartoons in America. To this day it remains a cult classic. The Avatar, a master of the four elements that make up the four separate nations —Fire Nation, Air Nomads, Water Tribe and Earth Kingdom— has the power to defeat the Fire Nation, which is hellbent on conquering the entire world. However, the Avatar disappeared a long time ago until Aang, the protagonist of the show, appears. Armed with his friends and their help, Aang must learn how to master all four elements in order to defeat the Fire Nation and save the world.
"Yes, it is a cartoon. Yes, it is 18 years old. No, it is not the movie with the blue people, which does not even hold a candle to this masterpiece of children's entertainment. There's a reason this show is still talked about to this day. Absolutely binge-worthy, especially with the new Avatar movie(s)/series slated to release soon," Morris said. "[It] seems a bit goofy at first, but next thing you know you're crying about magic icebergs and flying bison. Phenomenal writing both with plot and characters. My all-time favorite, and with three seasons, it's great for a summer binge."
Released in 2005, the show offers three seasons with a total of 61 episodes, each ranging about 23 minutes. You can watch it on Netflix. While you might just consider Avatar as anime, Chinese culture inspired the animated series. The show based a lot of its designs on East Asian culture, from geography down to the clothes the characters wear. So, grab a bowl of popcorn, turn on Netflix and get ready for a wild ride!
9. The 100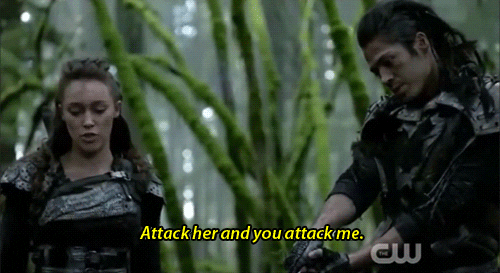 One of many post-apocalyptic science fiction dramas, the creators loosely based The 100 on a novel series of the same name by Kass Morgan. 100 teenagers, juvenile delinquents, must determine the habitability of Earth after a nuclear disaster. The rest of humanity that survived the apocalypse and the three generations that followed live on a space habitat, referred to as the Ark. The pressing matter? The Ark's life-support systems started to fail, leaving the 100's mission all the more desperate. The shocking matter? Earth has survivors.
"The 100 is a lesser-known post-apocalyptic show. It follows the story of a group of teens who are sent to explore the planet after nuclear warfare destroyed it. Is it habitable? Is there life? How can future generations survive? The story kind off goes crazy after season three, but the first couple seasons are a must-watch due to its action and plot alone," Williams said.
If that didn't convince you to watch The 100, then Devon Bostick, aka, Rodrick Heffley from Diary of a Wimpy Kid, might. Bostick stars as Jasper Jordan in seasons one through four. The show finished in 2014 with seven seasons and 100 seasons. You can watch it on Prime, Netflix, Apple TV, or Vudu!
10. New Girl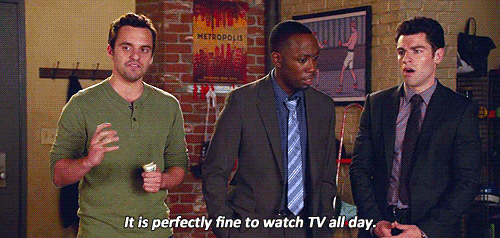 Finally, leaving the best for last, we have the ultimate binge-worthy show: Elizabeth Meriwhether's New Girl. The American sitcom highlights the life of eccentric schoolteacher Jess, played by Zooey Deschanel, after she moves into an apartment with three guys. Spanning seven seasons, New Girl features Hannah Simone as Cece Parekh, Lamorne Morris as Winston Bishop, Max Greenfield as Winston Schmidt, Jake Johnson as Nick Miller and Damon Wayans Jr. as Coach. Together, the group figures out their individual and intertwined lives while simultaneously dealing with crazy amounts of chaos.
Even though Netflix removed New Girl earlier this year and promptly destroyed all of our lives, the show moved to Hulu, where you can watch it now. Prepare yourself to go through a range of emotions each episode. You'll find yourself sobbing and crying tears of laughter simultaneously. What better way to spend your summer than watching Nick Miller make a fool out of himself? *Awkwardly moonwalks away*.
---