The arrival of spring brings with it Arizona State University's campus elections for Student Government. Unlike most colleges, ASU operates multiple undergraduate student governments as a result of its five campuses. We had the pleasure to have a quick chat with Andrew Kalthoff, a senior studying electrical engineering while simultaneously working as ASU Tempe's Student Body President. Kalthoff started to serve as Student Body President in 2022 with his term coming to an end this year.
Read on to see what Kalthoff had to say about on-campus politics and his experience as Tempe's Student Body President.
Q: What does being Student Body President entail? What are your roles on campus?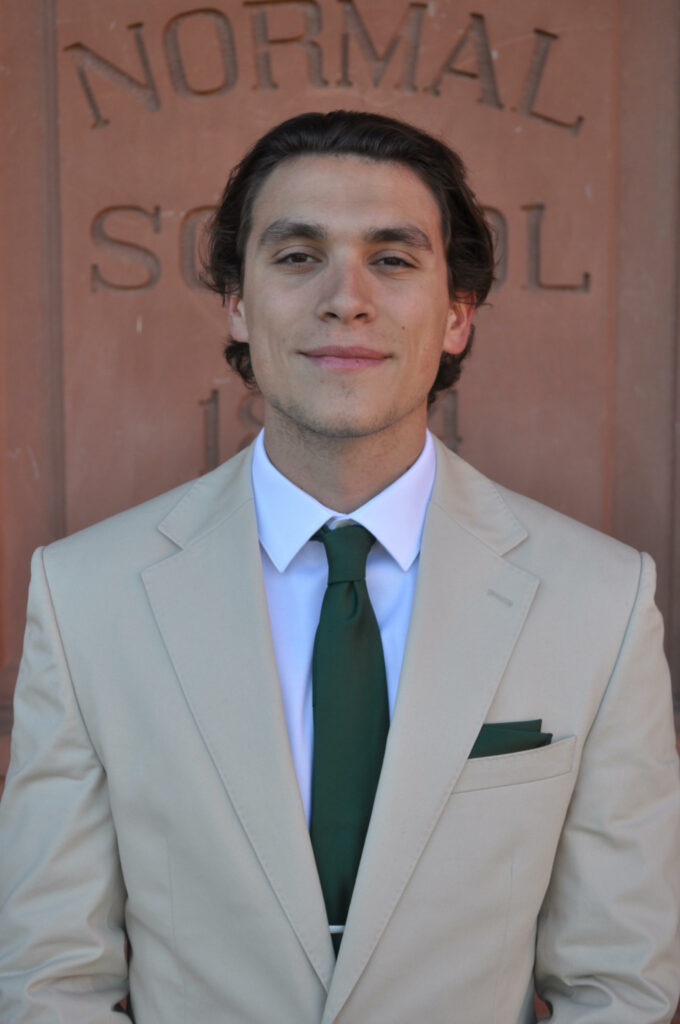 AK: I work with the Council of Presidents. Here is an excerpt from a video released to students in the fall and played at multiple sporting and ASU events: "Together, we are the ASASU Council of Presidents. We look out for the needs of students and make efforts to improve your overall experience across the university. ASASU is The Associated Students of Arizona State University, Arizona State's Official Student Government, which exists to serve ASU's students across the University for both campus immersion and digital immersion undergraduate and graduate students. We provide a number of student-run services and advocate for student initiatives including student wellness, campus safety, community outreach, civic engagement, and ASU affinity, pride, and traditions. Each week we meet with staff, faculty, and senior leaders at ASU to ensure the dialogue between the student body and administration never ceases! Our mission is to put the students as the top priority in providing service to the university by delivering leadership that enhances the Sun Devil way of life, amplifies the voices of students, and embodies advocacy for the unique interests of students."
Q: What inspired you to run for office?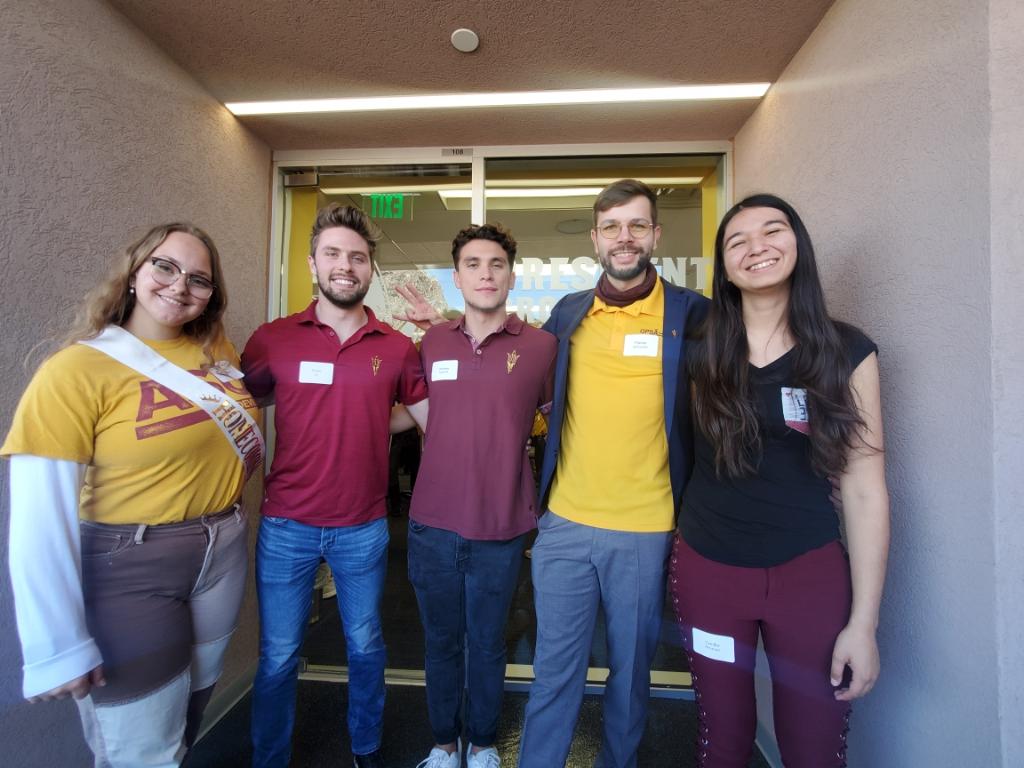 AK: Originally, I was inspired to run for the USGT Senate in the spring of 2021. I wanted to have the opportunity to represent the engineering students and had the opportunity to serve in the senate the following year. I chose to run for Student Body President because I saw the opportunity to enhance the student experience for students on the Tempe campus.
Q: What vision did you have for ASU when you decided to run for president?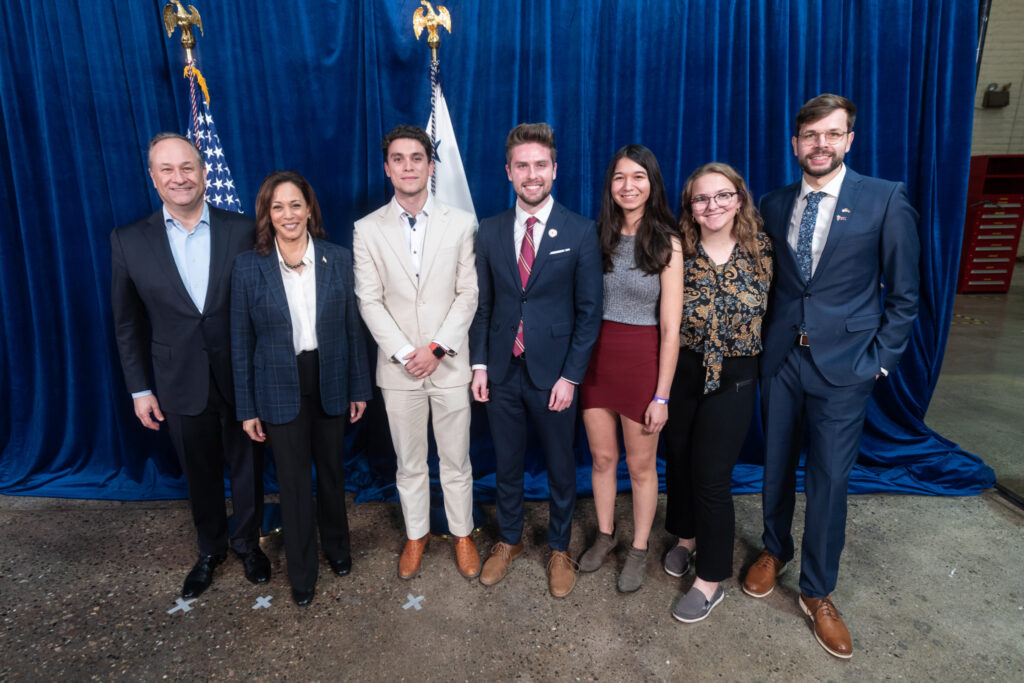 AK: I had a vision for an enhanced student experience for the students of the ASU Tempe Campus. I think the modern college era and [after] coming out of Covid there was a blank slate to reinvent how students interact with their University. I wanted to try and bring a larger sense of community to the campus surrounding the university spirited events. Events such as sporting events, student fee funded events, and university programming that have the potential to bring a large group of students together.
Q: What was your campaign for presidency like? Is there anything you would change or do differently?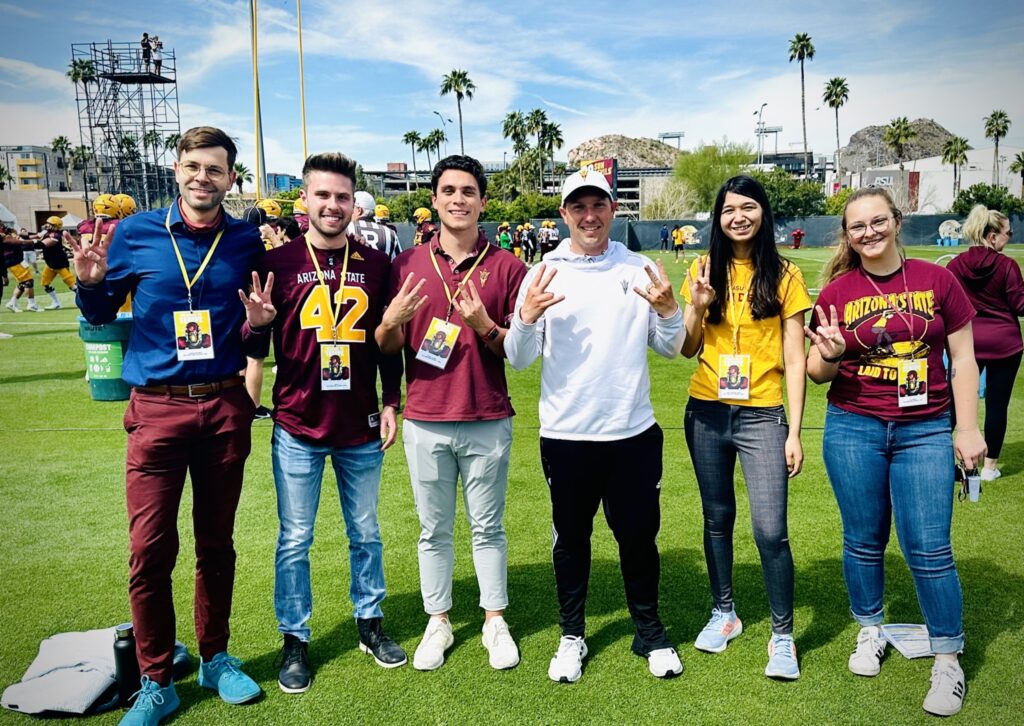 AK: My campaign was a lot of preparation and teamwork with the ticket that I ran with, Vice President of Services Brooke Meier and Vice President of Policy Morgann Kelly, as well as my campaign manager, Rudy Garcia (who would become my chief of staff). We had a full plan going into spring break, ready for the first Monday's afterwards start of the campaign season. This included having an almost 20-person team ready to activate as soon as the campaign season started. But we found out that there were not any other tickets running against us, so we scaled back the plan to still deliver our message to the students without the pressure of a direct competitor.
Q: Did you run into any difficulties on your journey to becoming president?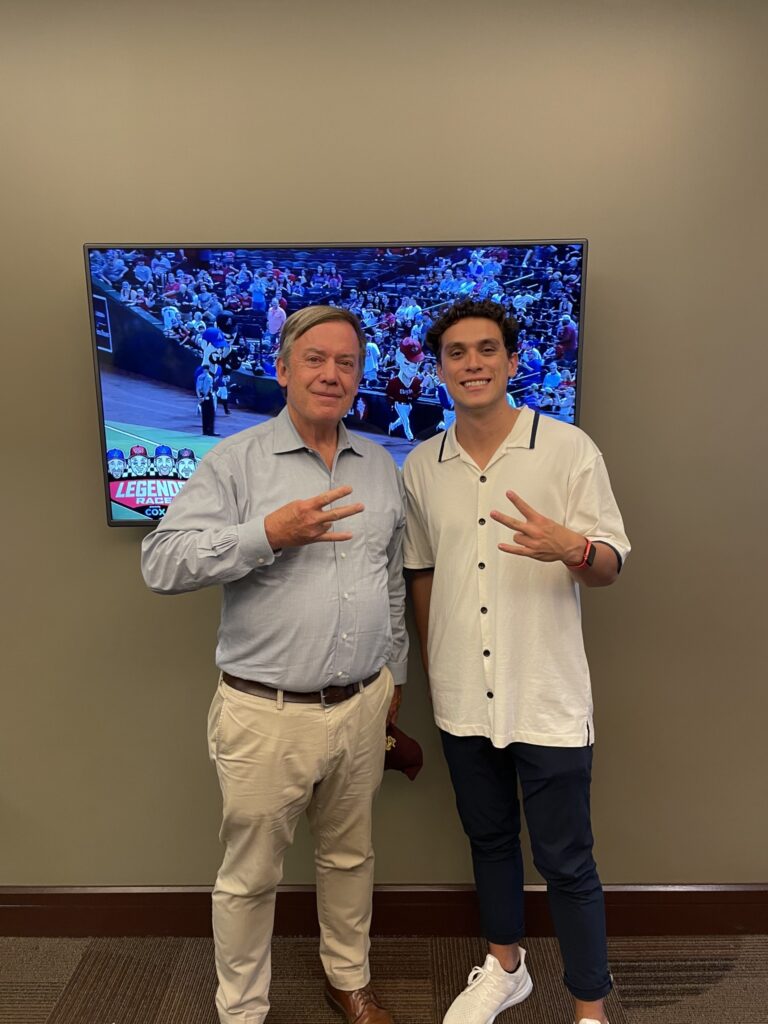 AK: Not really any major ones that stick out to me. I had an amazing team alongside me, and we really worked together to prepare and have built a great team of directors this year.
Q: Can you describe a moment from your presidency that sticks out?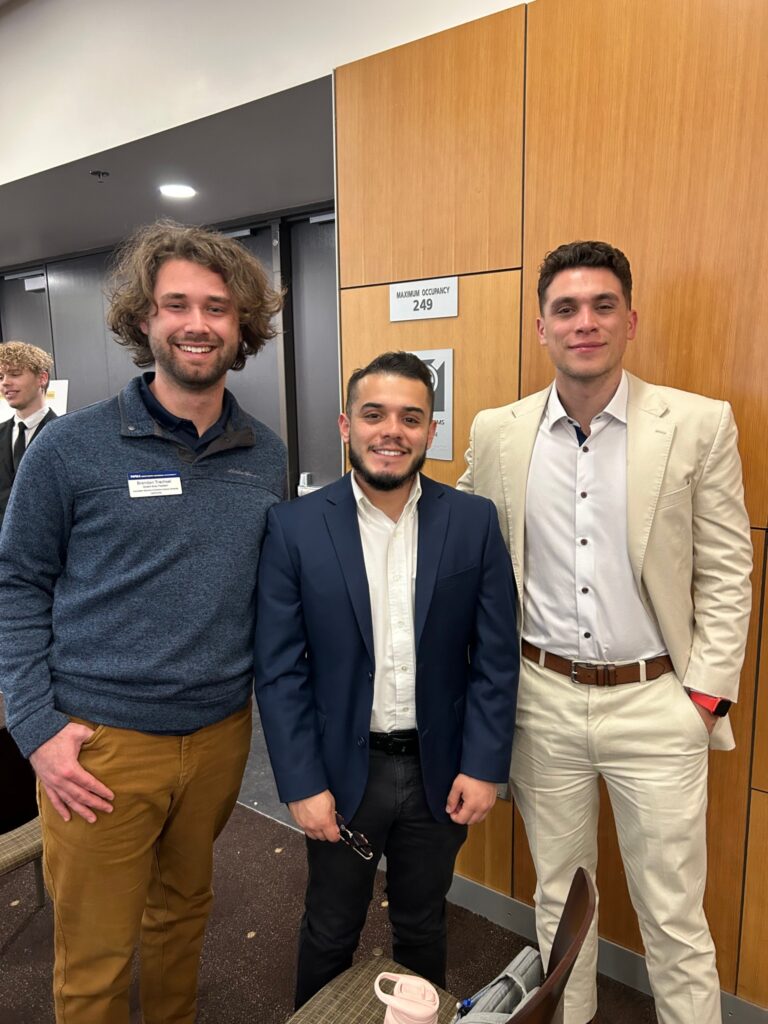 AK: A moment that really sticks out above the rest would be the Fall Welcome this year. Being able to talk about the Council of Presidents and the Tempe campus in front of all the new ASU students was such an amazing feeling of welcoming everyone to ASU. An upcoming event I am looking forward to would be speaking at the ASU Undergraduate Commencement in May as well.
Q: What has it been like juggling schoolwork on top of your work in student government?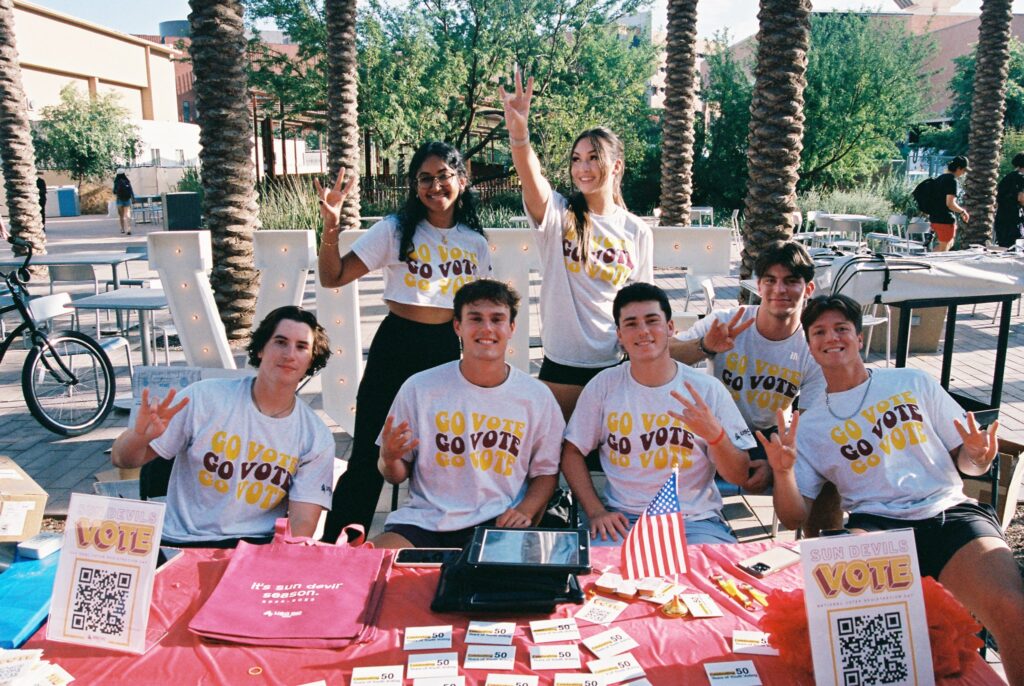 AK: For me being an electrical engineering student there definitely has been some difficulties keeping up with the demands of the senior year course load. But this has been a chance for me to be completely organized with my time, to stay on top of the course load and presidential responsibilities.
Q: If you could be remembered for one accomplishment during your time as President at ASU, what would that be?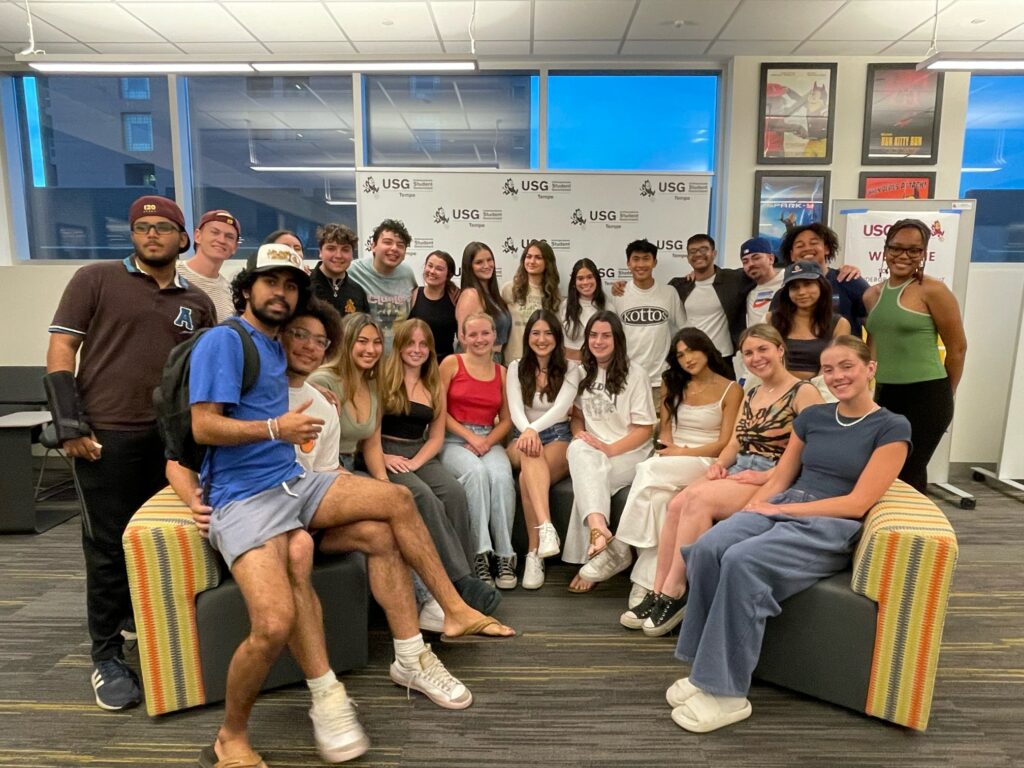 AK: I think it would be the work I've done to connect the Greek Community back into the gameday events and the work we are currently doing to enhance the community feel around graduation in the spring.
Q: What do you plan on pursuing after graduation?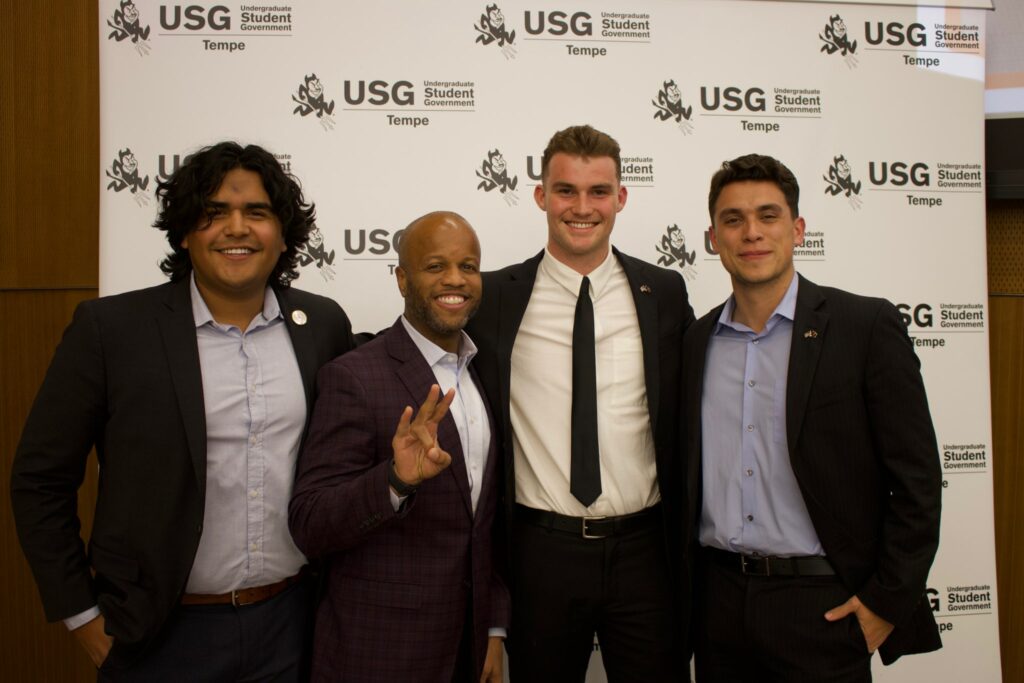 AK: After graduation I am starting a 2-year Masters in Global Management with a STEM focus at the Thunderbird School of Global management
Q: Do you have aspirations to run for any political positions after graduation?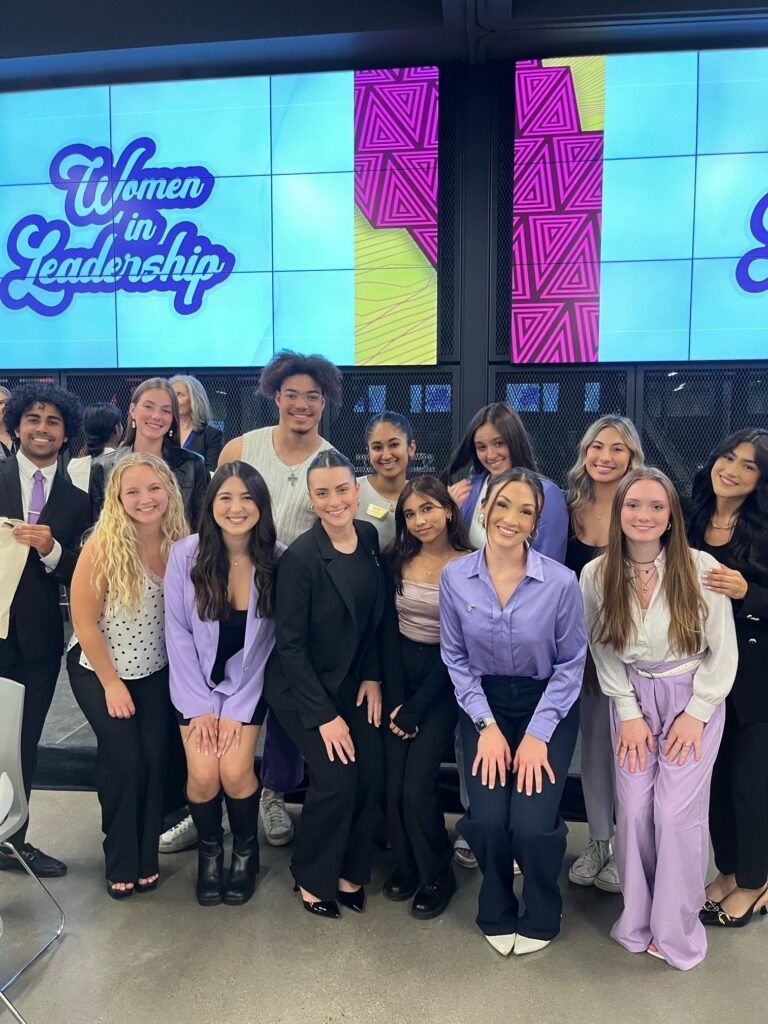 AK: There will always be a thought in my mind of how else I can serve the people and students of Arizona; I will reevaluate this desire after my master's program. I do believe that as of now I will serve a life in the private sector and return to public service after gaining experience in my field.
How to Run for Office
1. How can students successfully run for office at ASU's Tempe campus?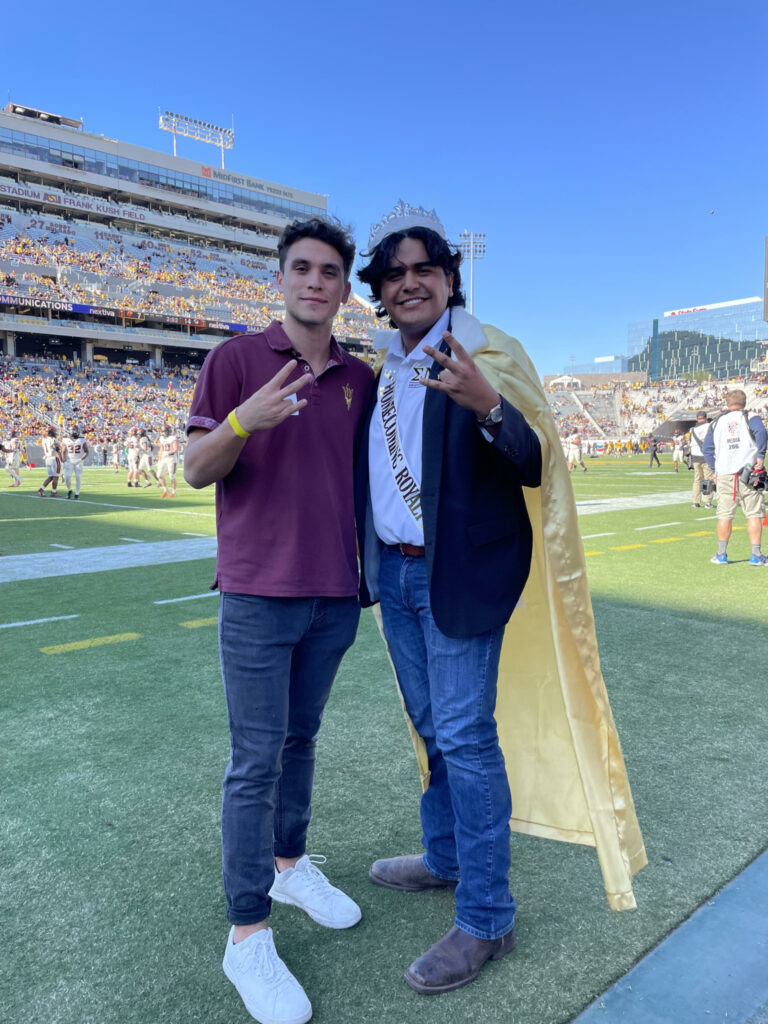 AK: Students have a lot of opportunities to run for both senate and be involved in the executive side, through being director, which gives a good introduction to the Undergraduate Student Government.
2. Do you have any tips for students on how to run for office?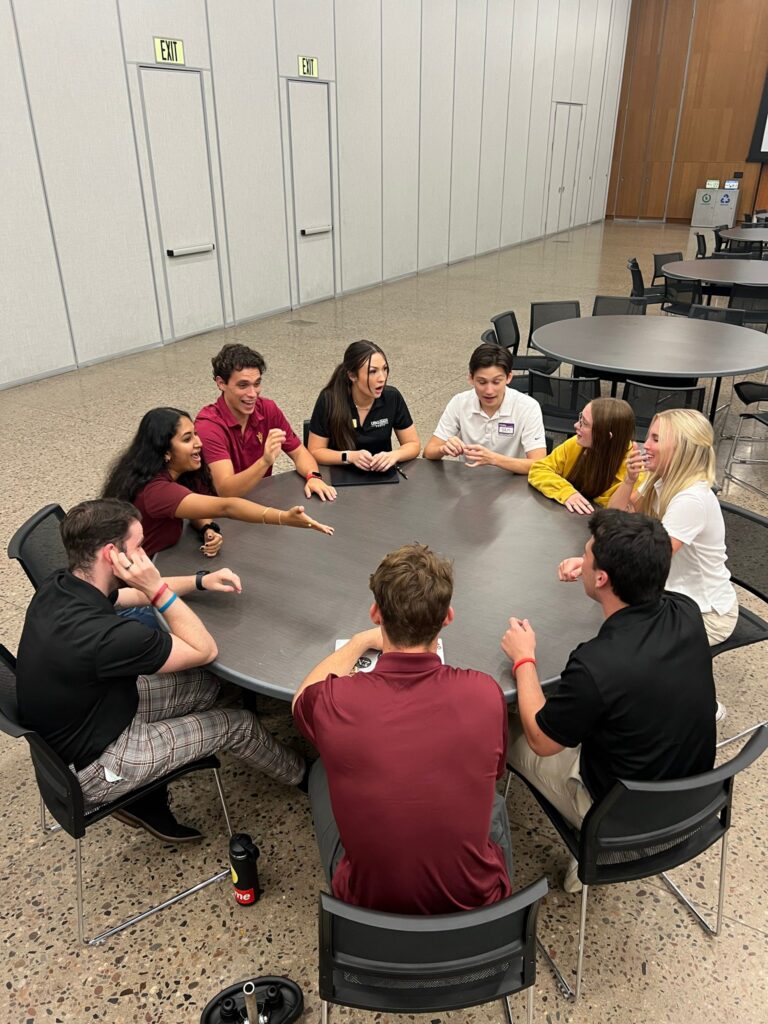 AK: The first and most important step is getting involved with the Undergraduate Student Government in any way possible. We have a fantastic intern program targeted at first and second-year students looking for future involvement. I would also like to highlight the student senate and the work that they do to implement policy and important changes in acts by them. I would look to find leaders of different parts of campus that can bring a unique perspective to run with and surround yourself by. Finally, I would suggest networking like crazy, meeting every student in your classes and trying to get the pulse of how the students want to be supported.
3. What is the most important factor to consider when running for office?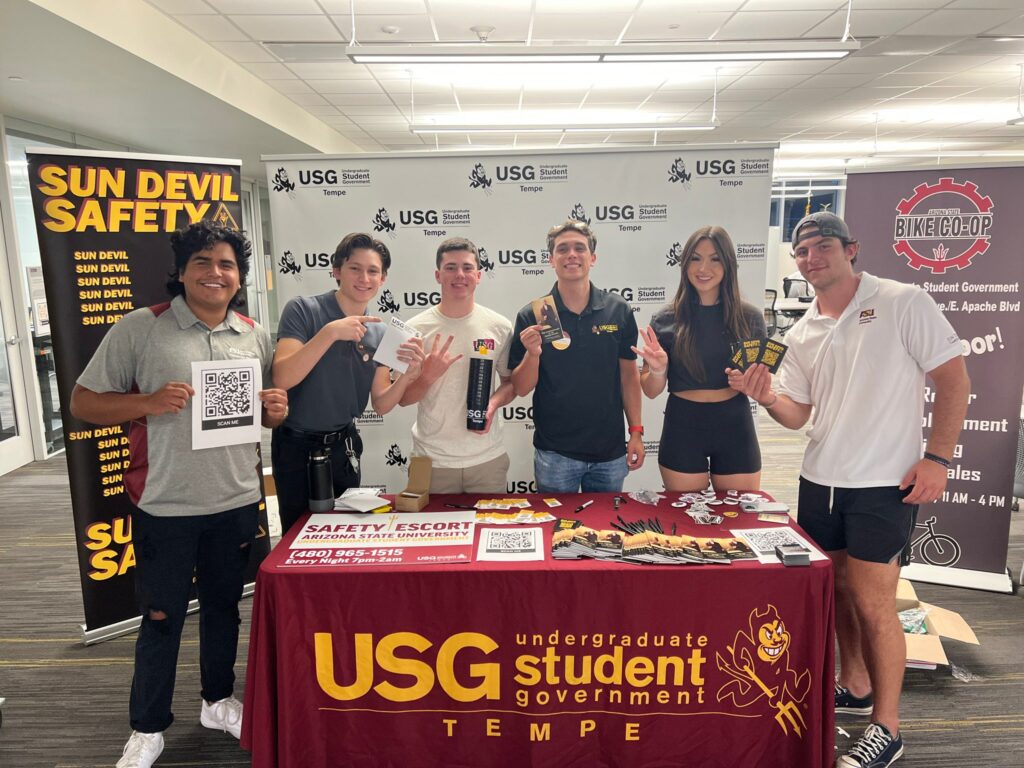 AK: Time commitment. The biggest thing about any job where you represent such a vast and beautifully diverse community as ASU is a time investment that is required to give to your constituents. There is a lot that needs to be done to be successful in any role of public service and this role is no different.
How to Connect with ASU's Undergraduate Student Government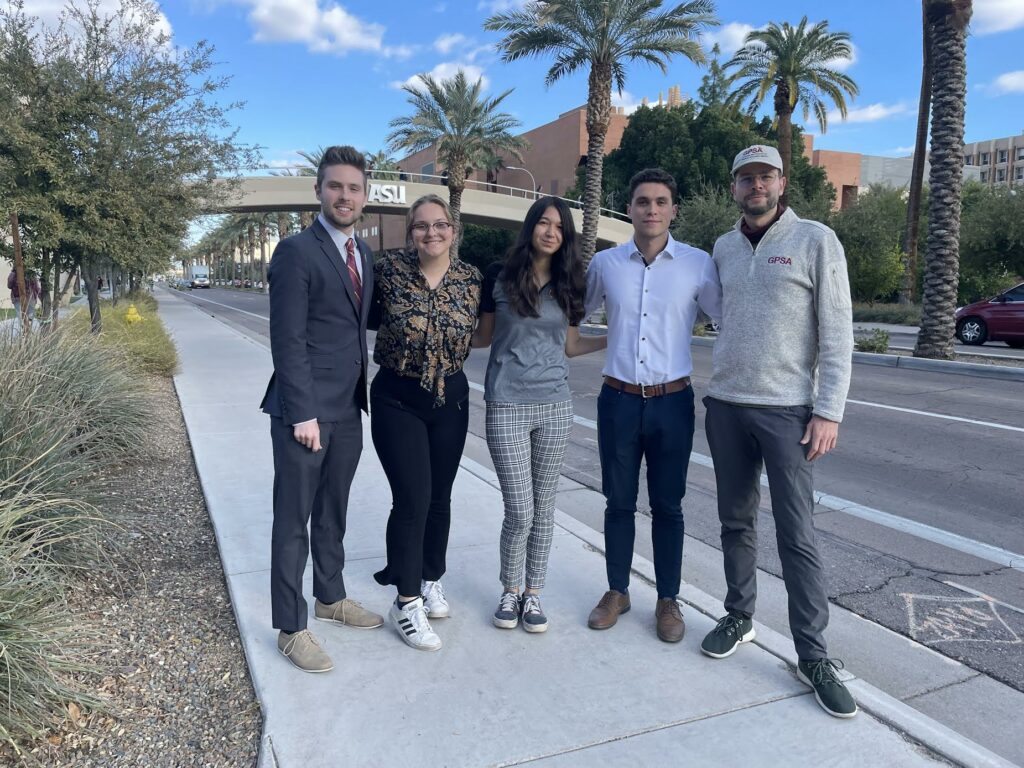 AK: In person in the USGT Office on the second floor of the student pavilion. Our office hours are posted outside, and you can meet with any one during their office hours or reach out directly to their emails on the website.
Website:
Contact Page:
https://www.asuusg.com/contact-8
Address:
Student Pavilion (STPV)
400 E. Orange Street Tempe, AZ 85287