Student government president, it's an important but also very time-consuming role. On top of being a full-time student, a lot goes into being president as you oversee every decision made by the student government. Charnae Payne served as the 2020-2021 Wagner College Student Government Association (SGA) president and fulfilled this role while being involved in modeling and pageantry, even holding the title of Miss of America 2021. Graduating in May of 2021 with a degree in biology and a minor in allied health, Charnae now models in New York City with ambitions to apply to medical school in the near future.
---
Keep reading to learn more about Charnae's personal experience senior year while being Student Government President at Wagner College:
Q: Who/What inspired you to run for office?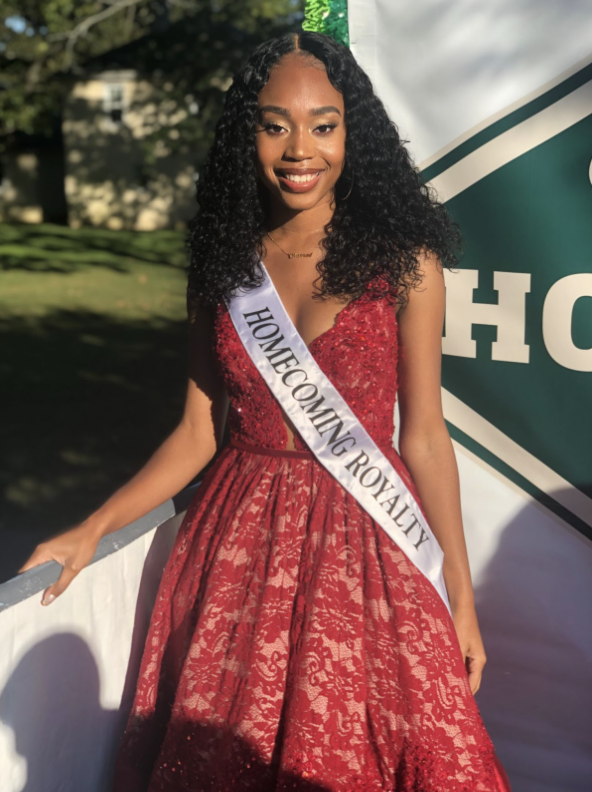 CP: I was inspired to run for office because I wanted to be more involved in my campus community. My first two years at Wagner I was a commuter student, so I always wanted to be as active on campus as possible to ensure I was making the most of my college experience. Later when running for president, I wanted the opportunity to focus on the voices and concerns of students, especially those who felt their concerns were undervalued, along with improving the cultural aspects on our campus.
Q: What positions did you hold on Student Government before being president and what was that experience like compared to being president?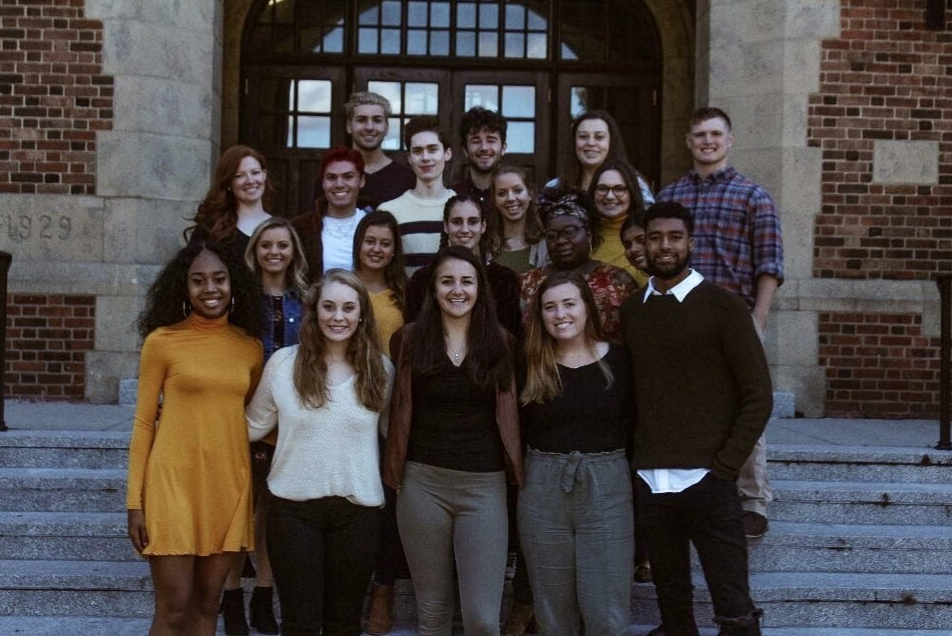 CP: My first role in Student Government was diversity & inclusion senator during my freshman year. At the time it was a new role and my goal was to advocate for minority and marginalized groups on campus. I spent the majority of my time working with The Black Student Union, our largest minority organization on campus at the time, to hear their concerns in order to assist them in gaining support from other student organizations including SGA. I held that role for two years and then during junior year was elected vice president.
Being vice president definitely prepared me most for the role of president. I was able to become familiar with the responsibilities of being an Executive Board member. I helped develop the senator roles, along with becoming acquainted with the individuals who ran each department throughout our university. Serving on the Executive Board as vice president also afforded me the chance to be able to attend conferences that allowed me to develop my leadership skills and learn from other student leaders at different universities.
Q: What were your daily duties and responsibilities as president?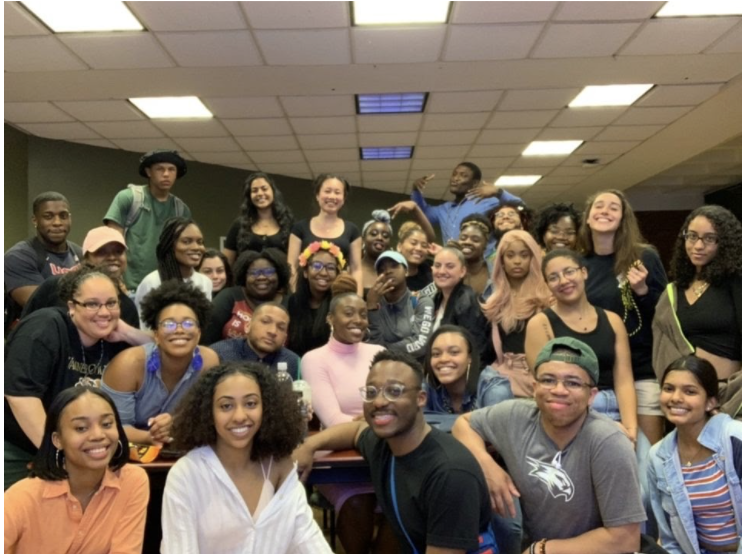 CP: As president, I was responsible for facilitating town hall meetings each month which was an open forum for students to ask questions or voice concerns to the heads of administrative departments at Wagner. I facilitated Club Congress which was held each month for clubs to ensure they remained active on campus, and it served as a time for clubs and organizations to collaborate with one another. 
I hosted bi-weekly meetings with my executive board along with separate bi-weekly meetings for senators. These meetings would intel planning/introducing new proposals on campus, coordinating events and team-bonding activities. I also played a role in helping to organize budgets for each student organization. In addition, I was the student liaison for the Alumni Association. I met with them monthly to provide a student perspective and be a gauge for the current atmosphere on campus.  
Q: What kinds of events was SGA responsible for planning?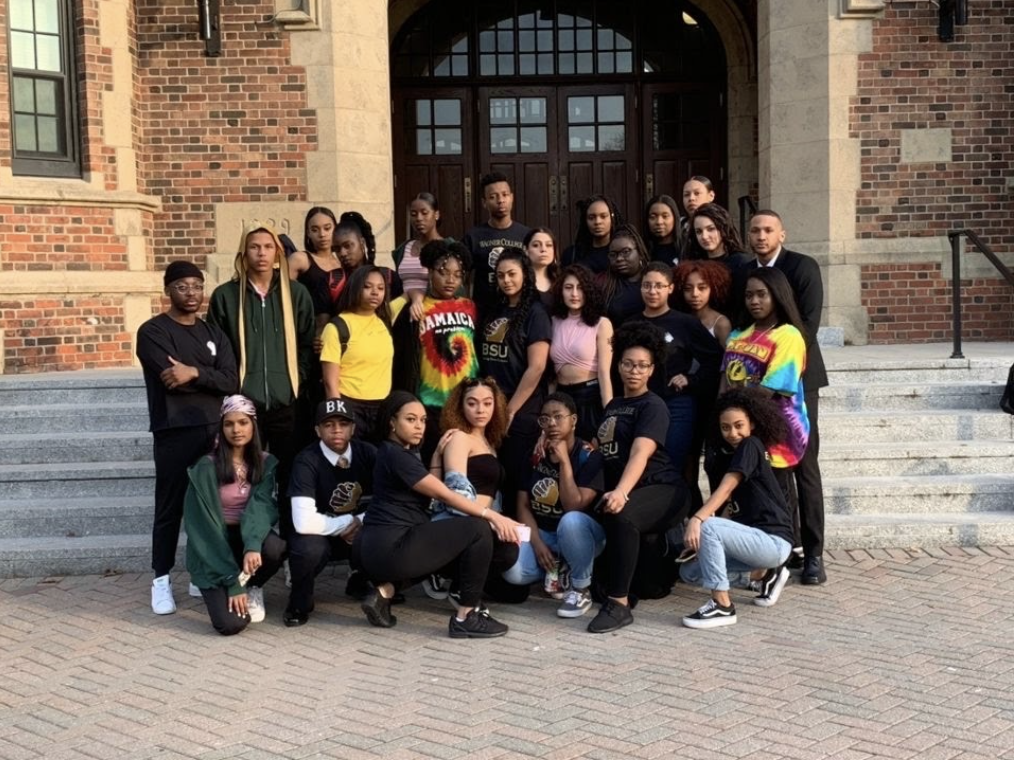 CP: Due to the pandemic, most of the in-person events that SGA normally took part in planning did not occur. Our main focus throughout the year was to make sure students felt supported while also making sure they were still safe and had some sense of normalcy. All events that were held by groups on campus had to take place virtually. The event of the year that most students look forward to at the close of each year is known as "Big Name Act" where a musical guest performs on campus. Larger scale events could not take place so instead we welcomed a comedic act and held the event virtually.
Q: How was the election process? Did you do any sort of campaigning?
CP: The election process consisted mainly of an online ballot. Each candidate was required to participate in a debate and had to be a part of SGA for at least a year. Campaigning was all virtual that year due to the campus being shut down because of the pandemic. Instagram was my best friend because it was really the only way for me to reach as many students as possible from different class years and organizations. I posted fliers daily and so did other students that were supporting me throughout the process as well.
Q: How did you balance being Student Government President, classwork and any other obligations you had?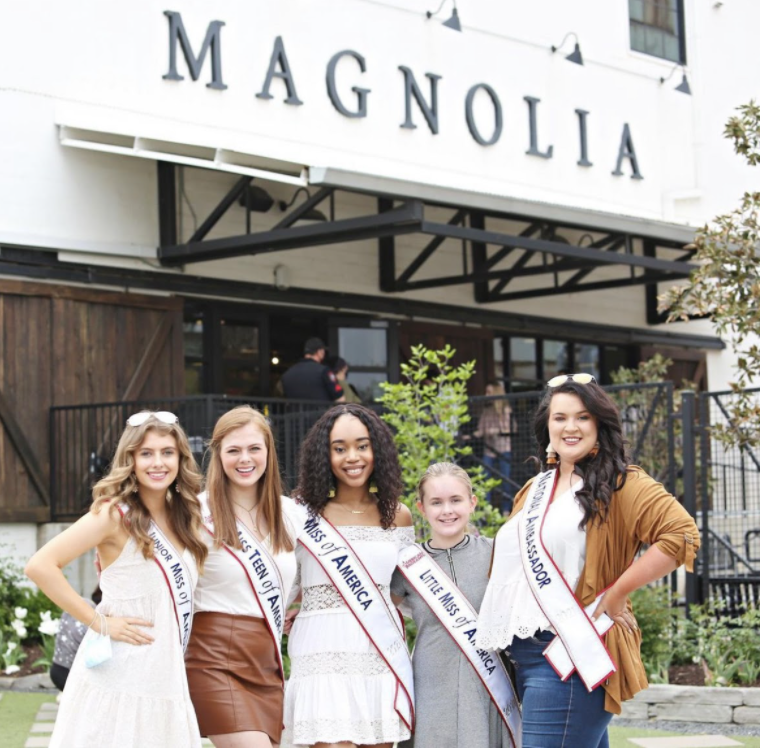 CP: For me, time management was essential. I was juggling being president, two other organization executive board positions, classwork, student teaching once a week, a national pageant title and modeling. Thankfully, all my classes were virtual so I could pretty much log on anywhere. I vividly remember taking a midterm while driving to an event during a pageant trip in Texas. In terms of modeling, I had agents who understood that I was still a student and school was still my main priority. I would be lying if I said I didn't have any sleepless nights, but they were all worth it.
Q: What was the best part of being student government president?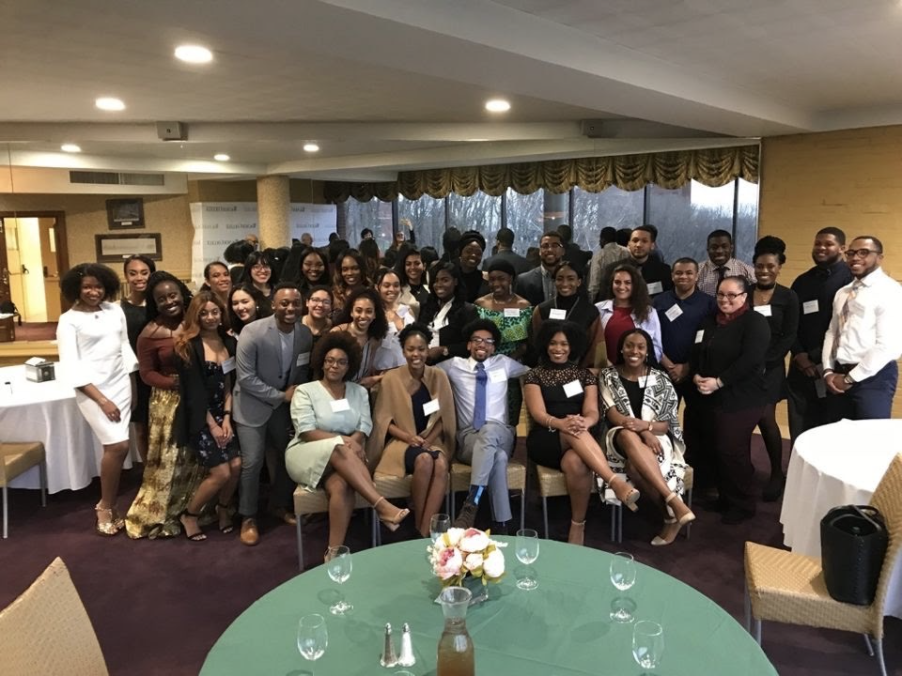 CP: For me, the best part of being president was definitely being able to engage with individuals from different disciplines and backgrounds. Not just with students but also faculty and alumni as well. My term was quite different because the majority of events occurred virtually but for me it made me value my time as president even more.
Q: What was the hardest part of being president that people may not realize?
CP: The hardest part of being president was being that sole representation for students. You are expected to always have all the answers which can be a lot of pressure. I learned throughout my time that it was alright to not always have the answers. The pandemic presented us all with some unforeseen circumstances that we all had to learn to adapt to.
Q: If you could be remembered for one accomplishment during your time as president, what would that be?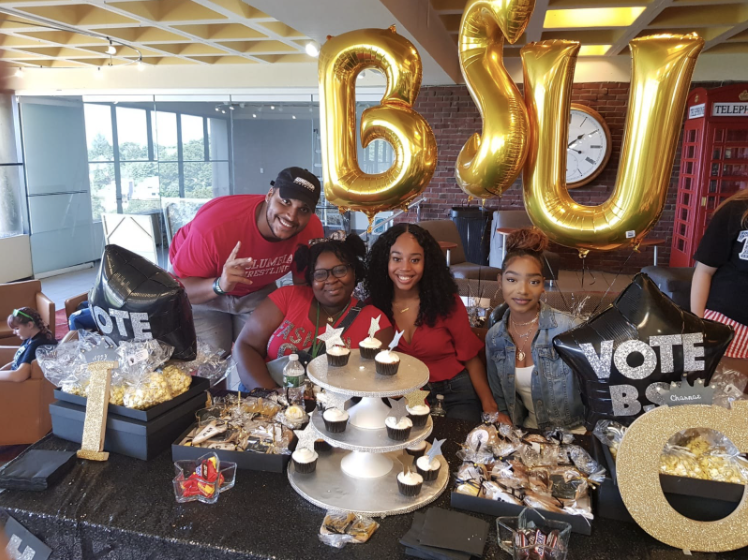 CP: During my time as president, I had the opportunity to collaborate with different clubs and student groups on campus. The collaboration I would want to be remembered for was working with the Food Recovery Network to organize a food drive which fueled the opening of a student-ran food pantry on campus. At the start of the year I was approached by the president of the Food Recovery Network to help open a pantry.
College food insecurity has been an overlooked issue for a while but has become even more prevalent during the pandemic. Having worked as a volunteer with this group during my freshman year at Wagner and knowing how much they helped in the Staten Island community alone, I was on board with taking part in a project that would pour into our campus community.
Q: What are your career goals and will having been president correlate/help you with your future career?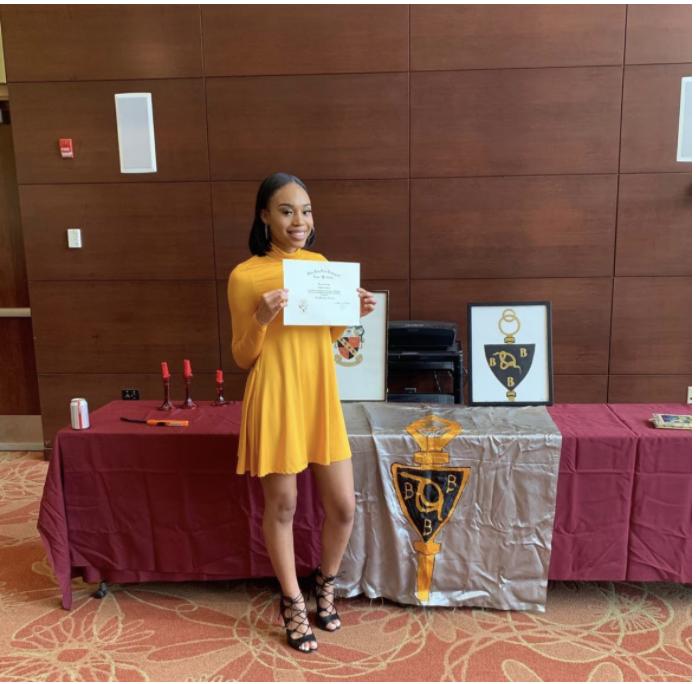 CP: In the next two years, I plan to apply to medical school and study plastics. I want to one day have my own practice. I am currently working as a professional model in NYC. I never really thought I would have this opportunity, but I am grateful and I really wanted to enjoy the experience before jumping back into school. Being president taught me the importance of being personable and learning how to work with different personality types. To me these are skills that are transferable to any profession.
Q: Do you have any aspirations to run for any political positions after graduation?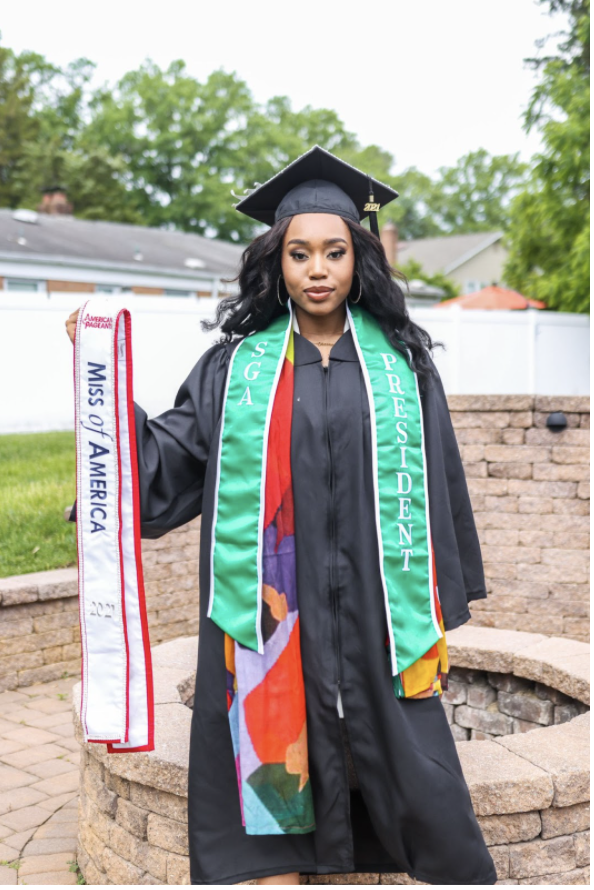 CP: Yes, I actually do. I graduated my bachelors in biology with a minor in Allied health. One of my career goals is to become surgeon general, which is the spokesperson for public health matters in the federal government of the United States.
How to Run for Office:
3 Helpful Tips from Charnae
Tip #1: Choose a role that is fitting to you and your skill sets. Don't pick a role just because of its title. Pick a position that fits you best and where you can possibly bring something different to the table.
Tip #2: Get to know the people in your campus community. Your peers are the ones voting for you so find out what they want to see changed on campus and later on assist in implementing those ideas.
Tip #3: Always remember your WHY. Whether personal or surface level, don't forget the reason why you wanted to be a part of this organization. You can often get lost in the role and become overwhelmed with all the responsibilities, but every once in a while, just circle back to the reason why you originally wanted to be in that position.
How to Connect with Charnae:
Instagram: @Ch8arn8e
Email: [email protected]