You want to attend college on the East Coast. So much goes into your college experience and selecting a school that's perfect for you. Yes, you obviously want a school with your intended areas of study. However, you also want a school with the best campus. You might start thinking to yourself, what necessarily makes a college campus the best? Sure, beauty is definitely a factor. But you should also consider other less thought of criteria, like on-campus resources available to students, residence hall options (if you plan on dorming) and nearby activities to do off campus.
Read on to learn about the Top 10 East Coast Colleges with the Best Campuses:
10. Wagner College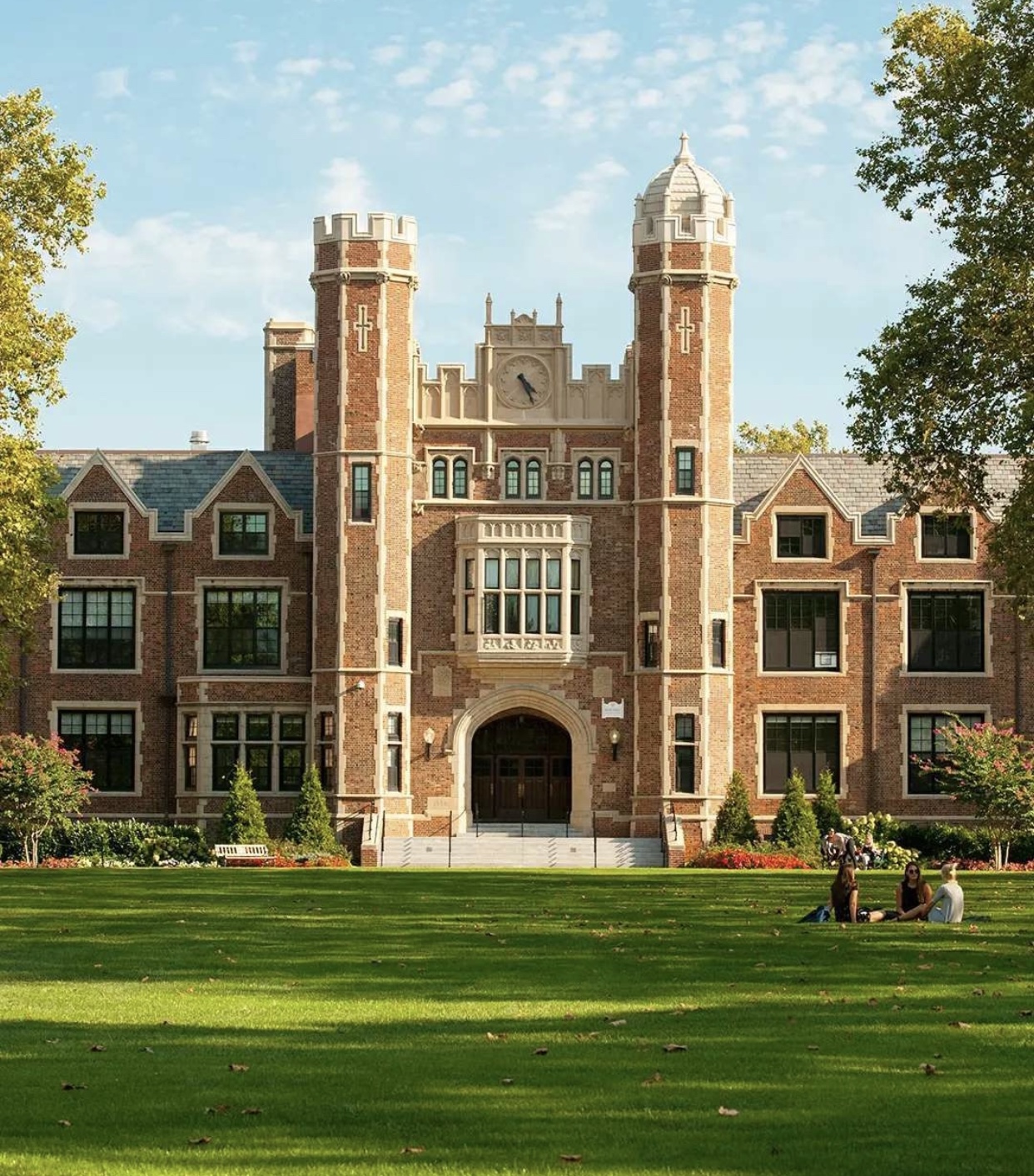 Founded in 1883, Wagner College counts as one of three colleges located in Staten Island, New York. While it's one of the smaller colleges on this list, that doesn't take away all the wonderful amenities this campus provides. Despite its size, Wagner still offers 50 varying organizations for students to join. Out of the 40+ majors available, the most popular include business administration, nursing, theatre/speech, physician assistant, arts administration and psychology.
"One of the resources on campus I would use was the Writing Center for help with writing papers. I would often use the gym as well that was offered to us prior to COVID. My favorite spot-on campus would probably be The Oval or the Main Stage Theatre because both of those spaces was where you felt the most at home," Wagner College graduate Elbi Cespedes said. "The largest event on campus was Wagnerstock which would happen mid to late April every year. Wagner would get food and ice cream trucks, live entertainment, games, inflatable bounce houses and would spend the day on our Oval celebrating the end of the school year. It was always one of my favorite days of the year."
Anyone into astronomy? Wagner College also houses their very own planetarium. What really tops it off? The famous view you gain from the Wagner College campus. You get a beautiful view of the Verrazano Bridge and Manhattan. With that view, students of Wagner College that dorm get to wake-up every day with the feeling that the sky's the limit (literally). Getting the feeling that anything is achievable in the place where people's wildest dreams come true, New York City. Fun Fact: You may recognize the college campus with its original architecture style of its buildings or the beautiful greenery from several well-known TV/Film productions like School of Rock starring Jack Black and an episode of Law and Order: Special Victims Unit.
9. Desales University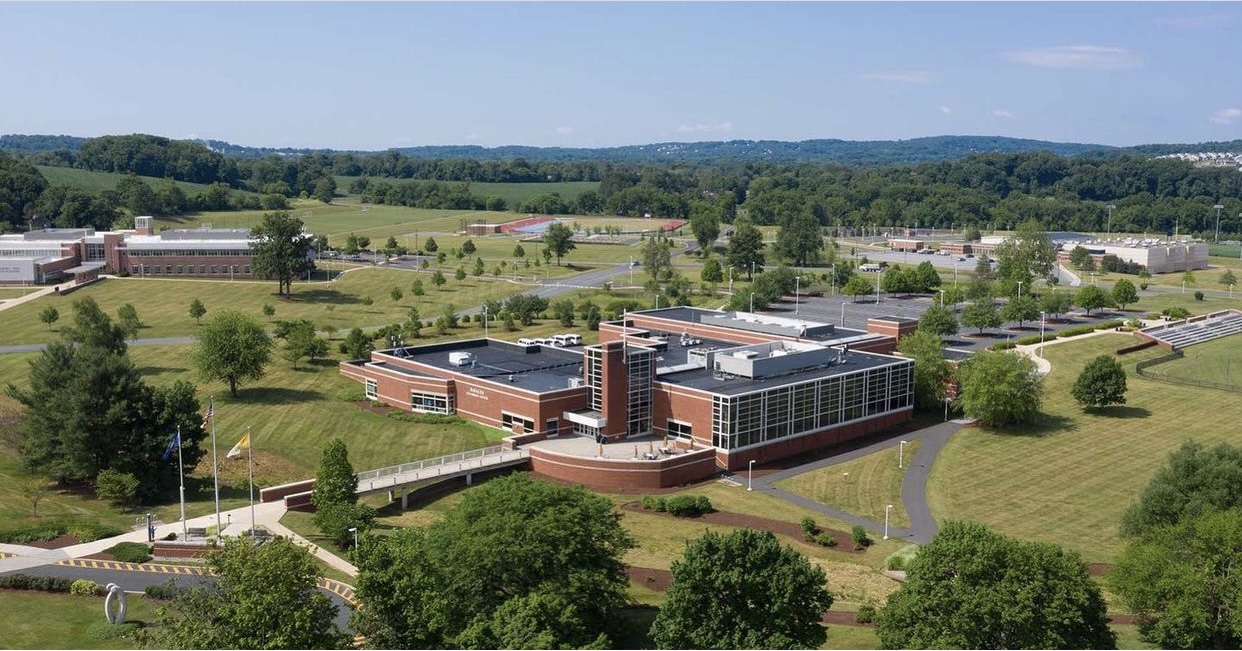 DeSales University in Lehigh Country, Pennsylvania also contains tons of different residence hall options depending on seniority. For first year students there's three halls: Aviat Hall (co-ed by wing), Conmy Hall (all-male) and Tocik Hall (all-female). All three house four students in two double rooms that share a bathroom. For sophomore and upperclassmen there's three halls: Annecy Hall, Chappuis Hall and Donahue Hall. There's also apartment style living in The University Village and townhouse living in University Heights. Cool, right?
"A handful of the clubs offered at DeSales would be the BeYou Alliance, Special Olympics, Anime club, the Improv Club, Math Club and so many more to fit the interests of each and every student. I'm currently president of the Creative Writing Club and Vice-President of the Gaming Society," DeSales University sophomore Natalie Mahoney said.
"The school as a whole usually likes to plan out mini events for the students to attend such as $1 bowling nights, laser tag and outdoor movie nights on the lawn. As a TV/Film major, my friends and I always look forward to the yearly DeSales University Film Festival (also known as DUFF) where the Performing Arts Division come together as a collective to appreciate the art of filmmaking which also includes the unique talents of everyone in the division," Mahoney said.
One resource available to students on campus is the Counseling Center. It provides students with counseling from trained professionals if anyone is feeling overwhelmed or struggling with their mental health, at no cost. Some nearby off campus activities include Putt U Miniature Golf, Captured LV Escape Room, America on Wheels Museum and Coca Cola Park for an enjoyable baseball game. While not near the DeSales University's campus, if you don't mind a further drive take a visit to Hershey Park.
8. University of New Haven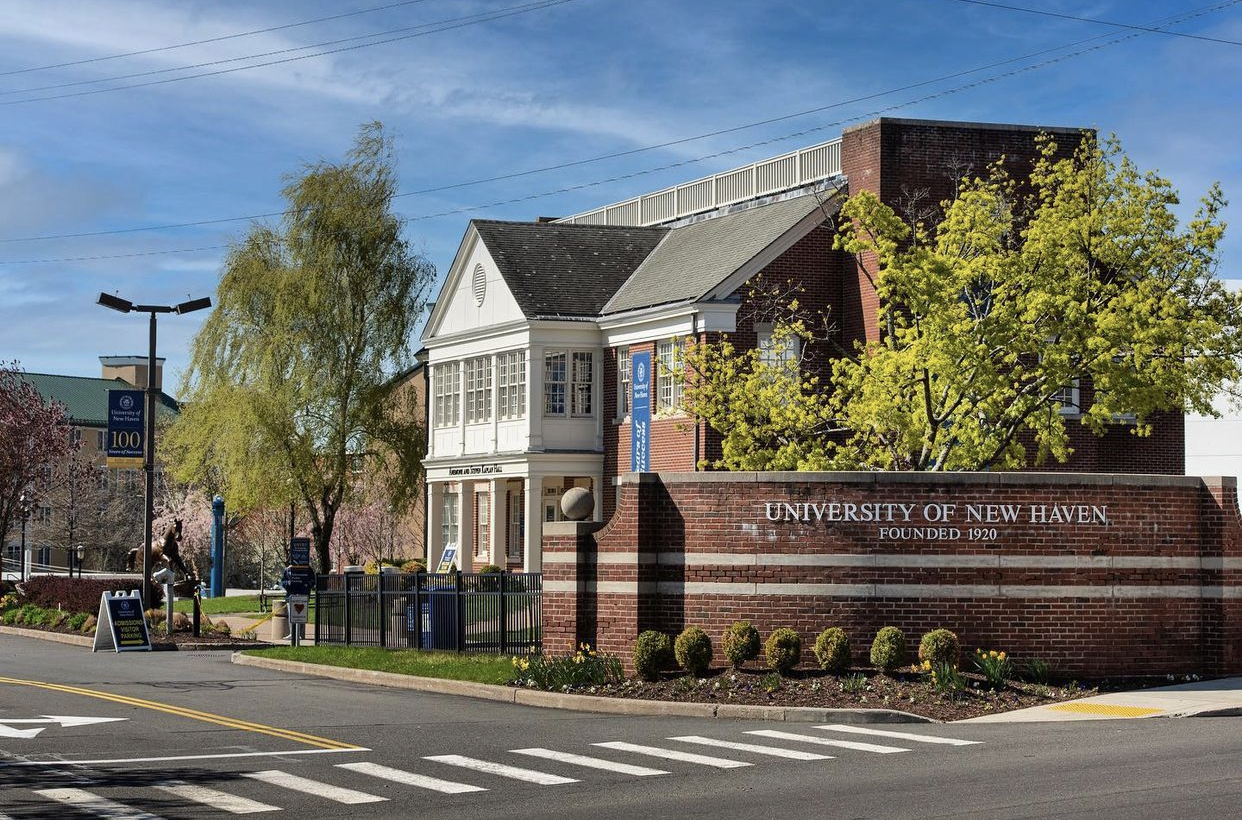 Located in Connecticut—University of New Haven. Some of the school's most popular majors include criminal justice, forensic science, homeland security, dental hygiene and business. Looking to eat off campus? Around the University of New Haven's campus, you'll find some great places to eat with a variety of different types of food to choose from. Whether in the mood for a sit-down type of place like a diner or restaurant, or just a quick bite at a local fast-food joint, you'll find it all in the town of New Haven.
"The resource I consistently use is our Center for Learning Resources. This is a campus wide tutoring center with one-on-one support for all the classes I have. I might be a little biased being I work for them, but our Center for Student Success is also a great resource with advisors sharing tips on studying, time management and making class schedules," University of New Haven junior Ryan Horgan said.
"Some of the big clubs we have on campus include our E-sports club, paranormal investigation unit, bowling club and over 200 others. I personally am the VP of our Chargers Pep Band, performing at our basketball games, and the soon to be president of our programming club. My favorite part of campus is our Maxcy Hall, one of the most historic buildings on campus dating back to the 1920's. I also really enjoy our brand new Bergami Center for Science Technology and Innovation. It's got a Starbucks inside."
If you do decide to visit any restaurants in the area, the University of New Haven offers a free shuttle service on the Boston Post Road or to the train station and restaurants in town. Some non-food related off campus activities include visiting the PEZ Visitor Center (a museum all about the classic Candy dispenser we know and love), IT Adventure Ropes Course and Escape New Haven (an escape room). I personally would love to visit all three of these places; they all sound entertaining (especially the escape room). I love anything related to scavenger hunts and mysteries. Being a student at University of New Haven, you get to visit whichever of these sounds the most interesting to you and have a great day exploring the wonders of Connecticut.
7. St. John's University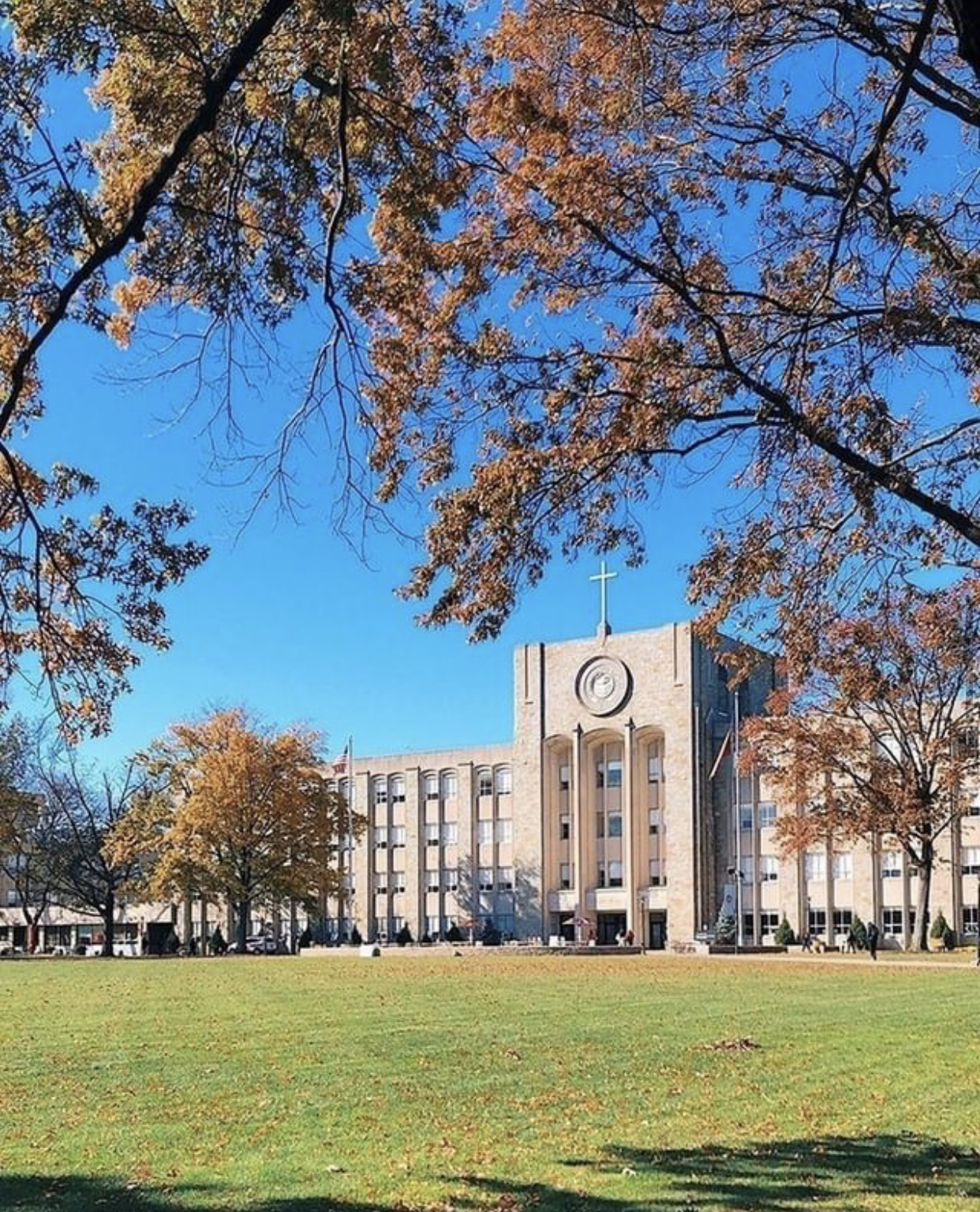 Along with smaller campuses in Staten Island and Manhattan, the main campus of St. John's University is located in Jamaica, Queens and boasts over 100 organizations to join. Right in front of St. Augustine Hall, the iconic Great Lawn. A spot on campus where students can play a game of soccer or sit on the grass and de-stress. It's a wide-open space, plenty of room for outdoor events. Some of the traditional events St. John's University holds for the students include the Red-Carpet Welcome, Fall Fest, Winter Carnival, Spring Month and Senior Week.
Not to mention, St. John's University provides all different types of cuisine options both on and off campus. Want to get fast food in between classes? No need to leave campus… Some of the food places provided on the Queens Campus include Burger King, Subway, Dunkin', Starbucks and more. If you really need a break from the same scenery every day and want a day or night out, some of the restaurants in a near proximity include Regina's Pizzeria, Nikko Hibachi and Acquista Trattoria.
"The Great Lawn was always my favorite part of our campus. It's like our own mini–Central Park right in the middle of Queens. When the weather was nice, I loved just laying on the grass and hanging out with my friends," St. John's University graduate Leah Chester said. "One resource I found to be extremely helpful was the Global Language and Culture Center (GLCC), providing free tutoring for when I was taking Italian classes. Two of the events that students look forward to most are the Spring and Winter Carnival. Spring Carnival always has fun rides and free snacks, and the Winter Carnival fireworks are always the perfect way to head into the Christmas season."
When it's a sunny Saturday or Sunday and you're looking for a day of leisure, traveling to Manhattan is always an option. If you want to stay close you don't even have to leave Queens. Any baseball fans out there? If you love sports or just happen to be a huge Mets fan, attend a game at Citi Field. If not, visit the Queens Zoo, New York Hall of Science or Fresh Meadows Place which houses the AMC Loews Fresh Meadows movie theater. Let's not forget St. John's is a Division I school known for their basketball games. Go to a game on campus (the biggest being the Tip-Off Game) or at Madison Square Garden (MSG) and show off that Johnny Pride.
6. Rutgers University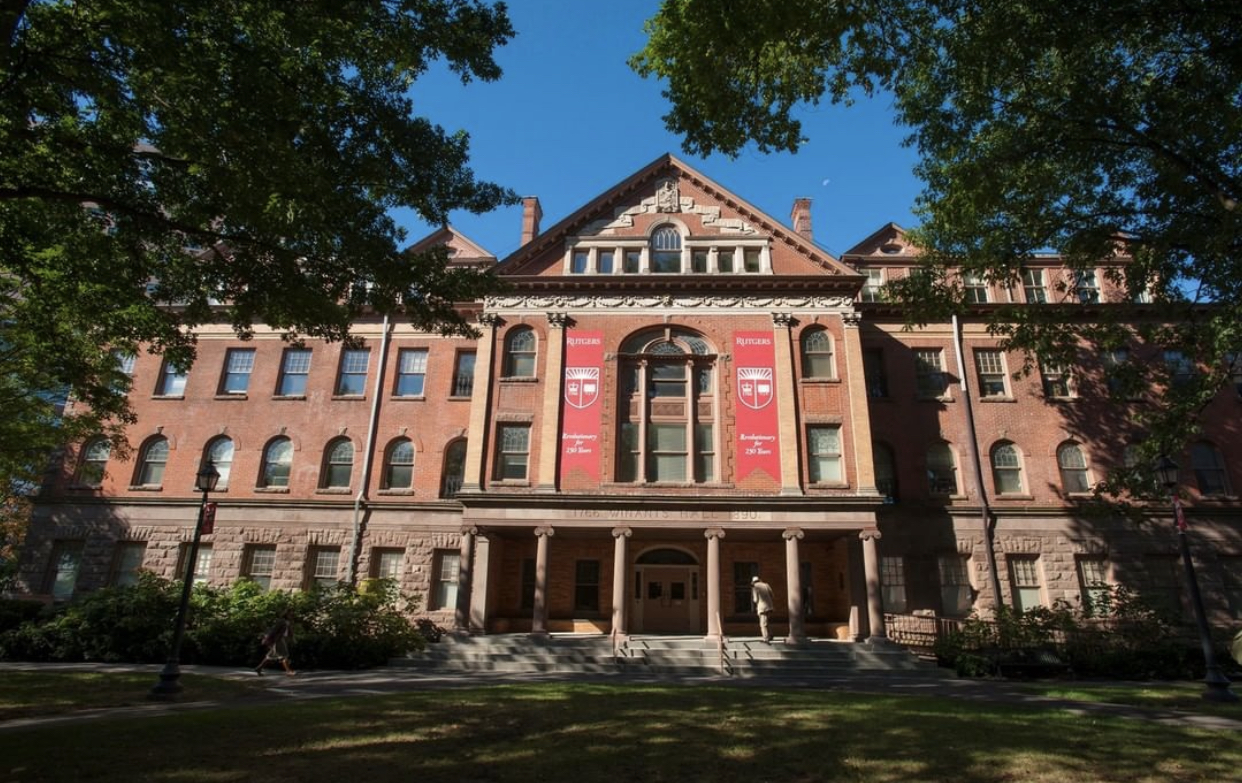 Composed of three different regional campuses, in New Jersey: Camden, Newark and New Brunswick, the main New Brunswick campus hosts smaller campuses within it, as well. The New Brunswick campus alone offers more than 750 different organizations for students to join—meaning, there's something for everyone. Activities to do around campus include the Amazing Escape Room in Green Brook Township or Donaldson Park for some fresh air and a picnic. While farther away, if you love roller coasters consider visiting Six Flags Great Adventure in Jackson Township.
"I think my favorite spot on campus is the yard / college avenue area. When it's warm enough it's nice to sit outside and there are a lot of spots where you can chill, eat, study, read or grab a coffee with your friends. Sometimes there are fun events happening around as well," Rutgers University senior Kimberly Hansen said. "Some good restaurants nearby campus that I really love are Indochine, Nagomi ramen, Henry's Diner and Hansel n' Griddle."
With Rutgers being one of the largest universities on this list, that means a lot of dorming options in four different campuses: Busch, College Avenue, Livingston and Cook/Douglass. Each campus contains numerous different types of residences with convenient access to certain spots on campus. One of the campuses Douglass, along with co-ed dorming options houses the Douglass Residence College, a separate program at Rutgers New Brunswick, specifically for women.
5. Ithaca College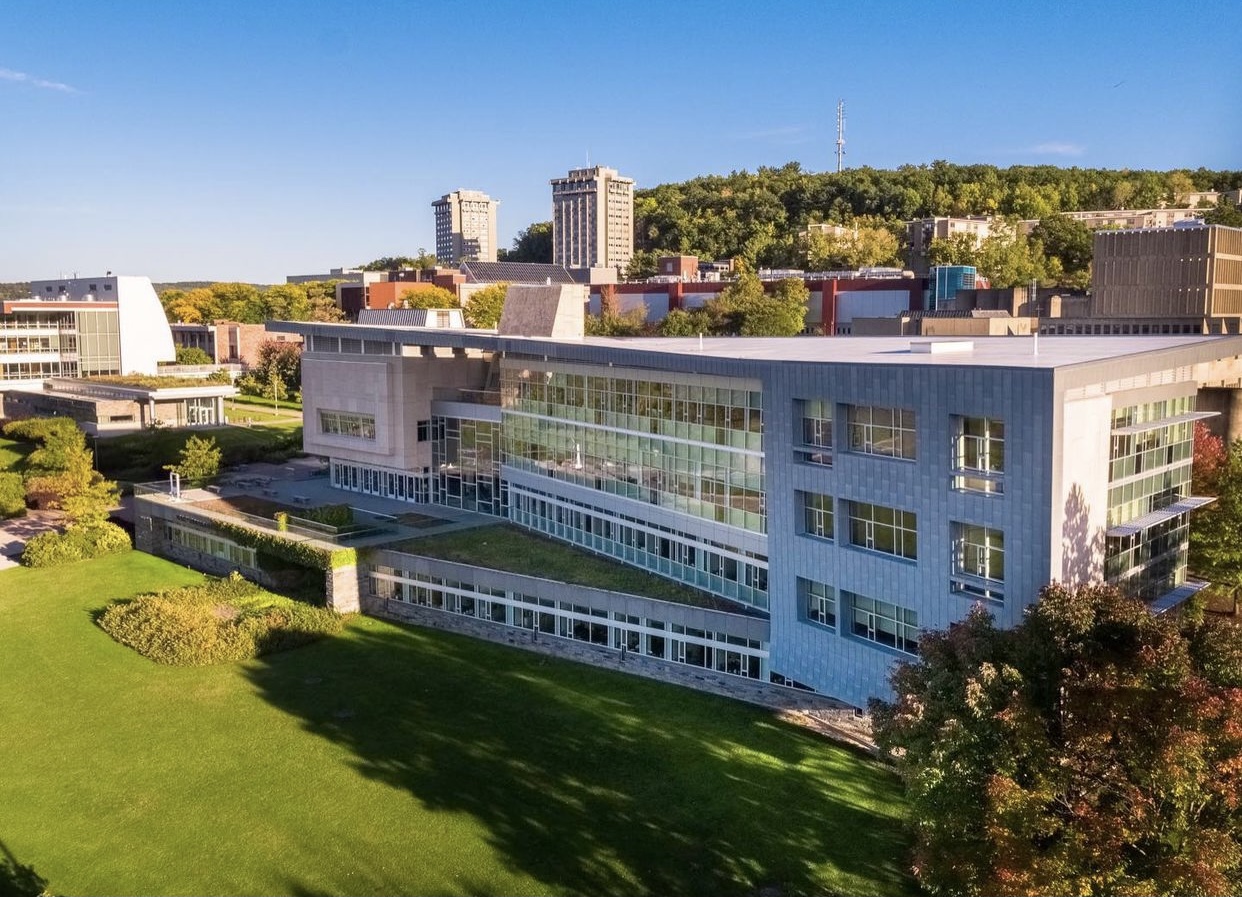 Next up— Ithaca College located in Ithaca, New York. In terms of appearance, one focal point on this campus is the captivating beauty of the Dillingham Fountains and Benefactors Circle flowerbed. Besides a beautiful campus, Ithaca College offers 200 student organizations and clubs. One club at Ithaca College called Humans vs. Zombies revolves around the game tag where the "zombies" try to tag the "humans." But the humans defend themselves with NERF blasters. Not only a unique club but a great way to bond with friends… where do I sign up?!
"Some of my resources I use on my schools campus are the writing center, fitness centers and even though I have not used it the Center for Counseling and Psychiatric Services (CAPS), a mental health resource. I also like to use my professors as a resource when it comes to my work or people that I work with whether it is writing or even doing radio," Ithaca College junior Dean Gutic said. "My favorite part/spot of my school's campus is obviously my Circles Apartment, but outside of my apartment I would say my favorite part on campus would have to be the school I'm in, the Roy H. Park School of Communications. It's a great school and it is what Ithaca is most known for. The Park school has great programs in TV/radio, sports media, journalism, etc."
Some popular majors at Ithaca College include business, TV & radio, public relations, cinematography & video production and physical therapy. One eventful tradition that occurs at Ithaca College is the Senior Splash, a senior week event where the graduating class jumps into the Dillingham fountain on campus. Ithaca College contains six residential community options including Emerson Hall, The Quads, The Towers, The Terraces, Circle Apartments and Garden Apartments. If anyone's into learning more about our planet, the environment, or climate change visit the Museum of Earth in Ithaca; only about a 15-minute drive away.
4. Sacred Heart University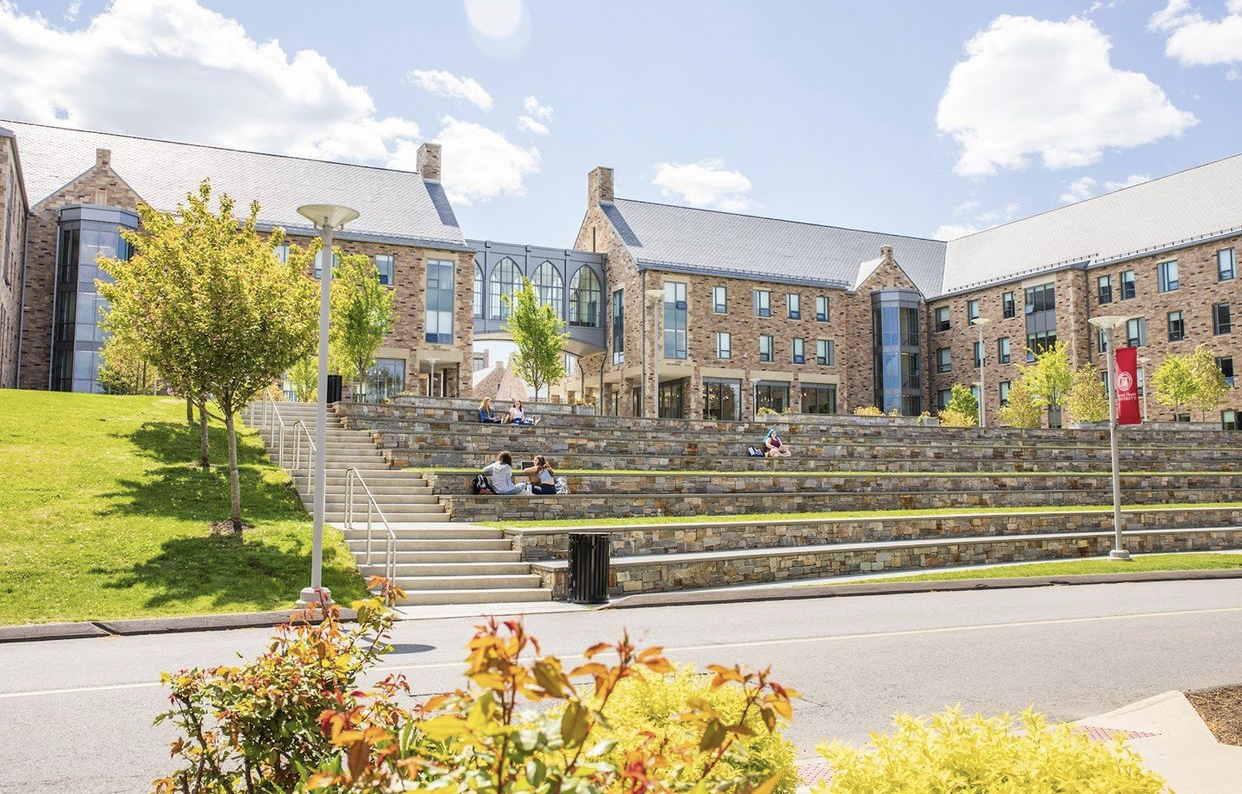 With Sacred Heart University's campus in Connecticut containing over 60 student run clubs and organizations, along with a brand-new recreation center that opened in 2019— there's plenty of fun activities to do to occupy your time. The Bobby Valentine Health and Recreation Center houses many exciting amenities for you to try like a six-lane bowling alley, virtual golf simulator and a rock climbing wall that reaches the rooftop so you get a beautiful view of campus from the top. I don't know about you but having all these activities available to you at your disposal without having to leave campus seems like a perfect situation to me.
"Sacred Heart has many clubs including academic clubs, performing arts programs, multicultural clubs and volunteering clubs. I am involved in the Student Nurses Association, Theater Arts Program and Italian Club," Sacred Heart University sophomore Luanne Melamed said. "Sacred Heart also offers a lot of great resources students can utilize too. Some great ones include the Center for Career and Professional Development, the online writing lab and online/in-person tutors. There are also special tutors that help with lab for anatomy, physiology and biology. I really like to relax or study in the Martire building or at any outdoor seating area."
Separated by year level, the Sacred Heart University contains many different types of residence halls, ranging from typical dorms to apartments and townhouses. Some being located on campus and others being up to a mile away. Sacred Heart provides a shuttle service to campus from any of the off campus residential halls. Some off campus activities include Connecticut's Beardsley Zoo or the Maritime Aquarium at Norwalk. Both only being a short drive away from campus! Plus, the Aquarium also provides a 4D movie theater. While 4D movies are usually short it really tops off the entire cinematic experience by fully immersing the audience into the movie by enhancing all the senses.
3. Binghamton University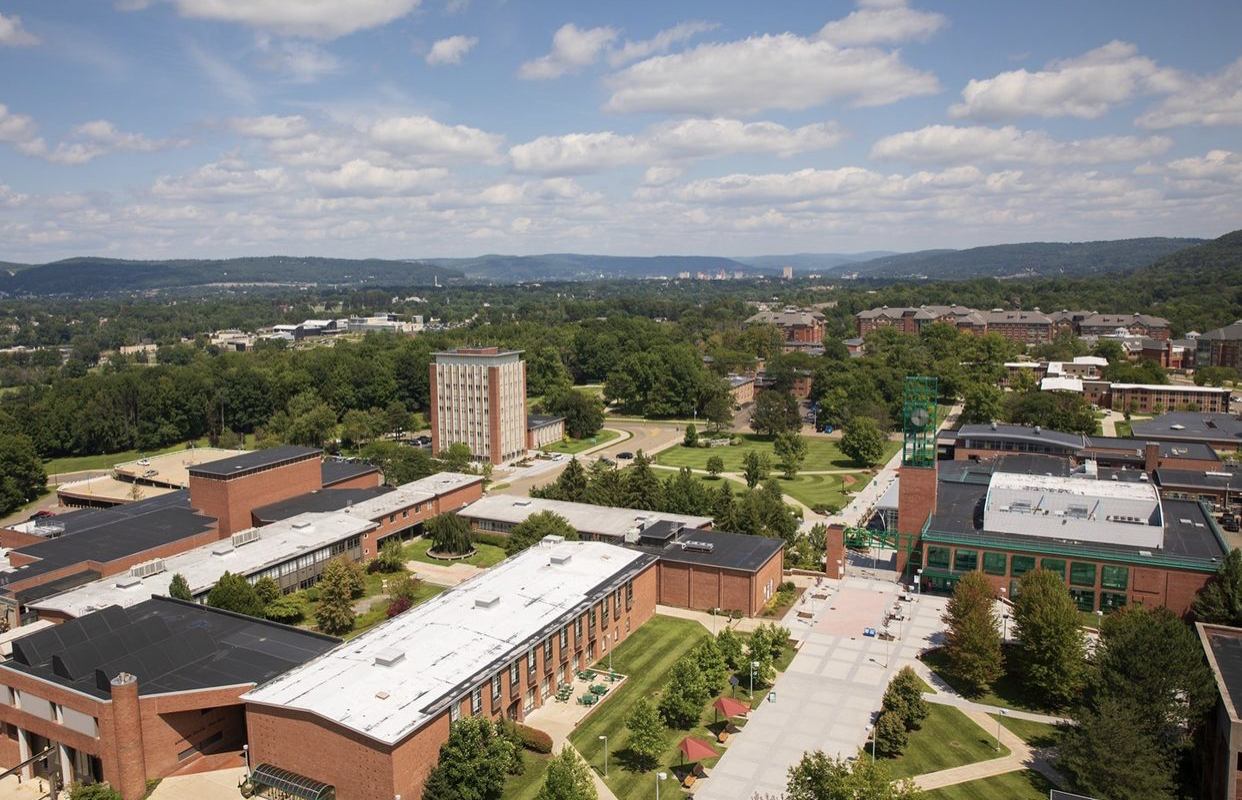 Although Binghamton has a more selective admissions process compared to other SUNY schools, for the students that do get in, they offer over 450 organizations to choose from. Some of the popular degree programs at this school include economics, psychology, neuroscience, biology and accounting.
"There are a lot of clubs in our school which range from sport clubs to debate clubs. I am involved in the spike ball club, volleyball club, table tennis club, ultimate frisbee club and soccer club. Some school wide events that Binghamton offers are U Fest, which is a large festival where students play games and ask about different clubs around campus. Once a year, Binghamton also hosts Bingoween which is the Binghamton version of Halloween," Binghamton University sophomore Alec Litvin said.
"Some on campus resources I use are the freshman center which specializes in helping students find jobs, internships and create resumes. I also use the gym on campus. The East gym is my favorite spot on campus for two reasons. It's opened all day if I want to work out. In addition, there is a pool if I want to swim. The tennis courts are also conveniently placed next to the gym," Litvin said.
In Binghamton, there's five living communities for first year students and apartments for the upperclassmen and transfer students. With the campus's location in upstate New York, students that dorm get to wake up every morning with a beautiful view of the mountains. Want to get some fresh air, complete your homework in the great outdoors or really take the time to get in tune with nature? Binghamton University offers their very own nature preserve, home to different animal species and plants. If you love to hike, the nature preserve also includes almost 11 miles of hiking trails to try out. Make it an outing with friends and take in all of Upstate New York's naturistic scenery.
2. Northeastern University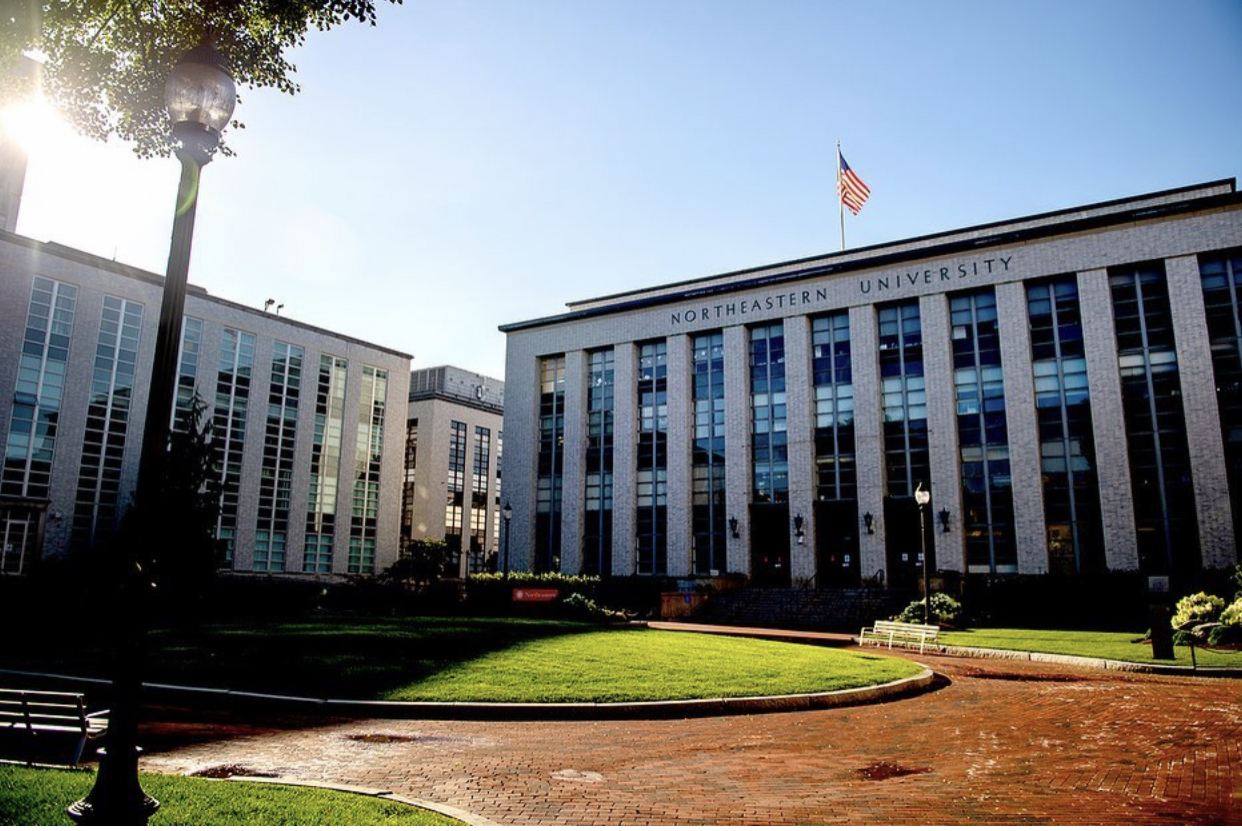 Northeastern University contains over 450 different organizations for you to choose from. Some of Northeastern's more popular majors include business, information science, mechanical engineering and economics. For on campus housing, first and second year students are required to live in university housing in the residence halls while the upperclassmen typically live in apartment style residences. They create roommates by trying to connect students with similar interests through a program called the Living Learning Communities (LLC's).
"Northeastern clubs range from subject interests to religious and cultural interests to creative and performing arts such as acting, dancing and acapella groups. As a pre-med bioengineering/ biochemistry student, I am a part of the E-board for the Minority Association of Pre-Health students, the American Medical Women Association, the Biomedical Engineering Society and Hispanic Professionals & Engineers. I am hoping to explore a performing arts organization this year such as NU Kaliente, which is a Latin dancing club," Northeastern University sophomore Victoria Rivera said.
"My school holds various events for students. They hold welcome week events for all the incoming freshman to participate in and have a chance to meet each other and Fall Fest, which gives students an opportunity to learn about organizations on campus. Another popular event is the Husky Hunt, which is a 24-hour-city-wide scavenger hunt sponsored by the Resident Student Association. It includes riddles and clues for participants to solve and explore the Boston area," Rivera said.
Being located in a major northeast city like Boston, the university opens doors in terms of enjoyable activities to engage in outside of campus. If you consider yourself an art aficionado, then check out the museum of fine arts located right down the street from the university. If art isn't really for you try bowling at Kings Bowling, shopping at the Prudential Center or for all my baseball fans: go to Fenway Park and catch a game. The stadium is close to the school making it readily accessible for students to get to.
1. Stony Brook University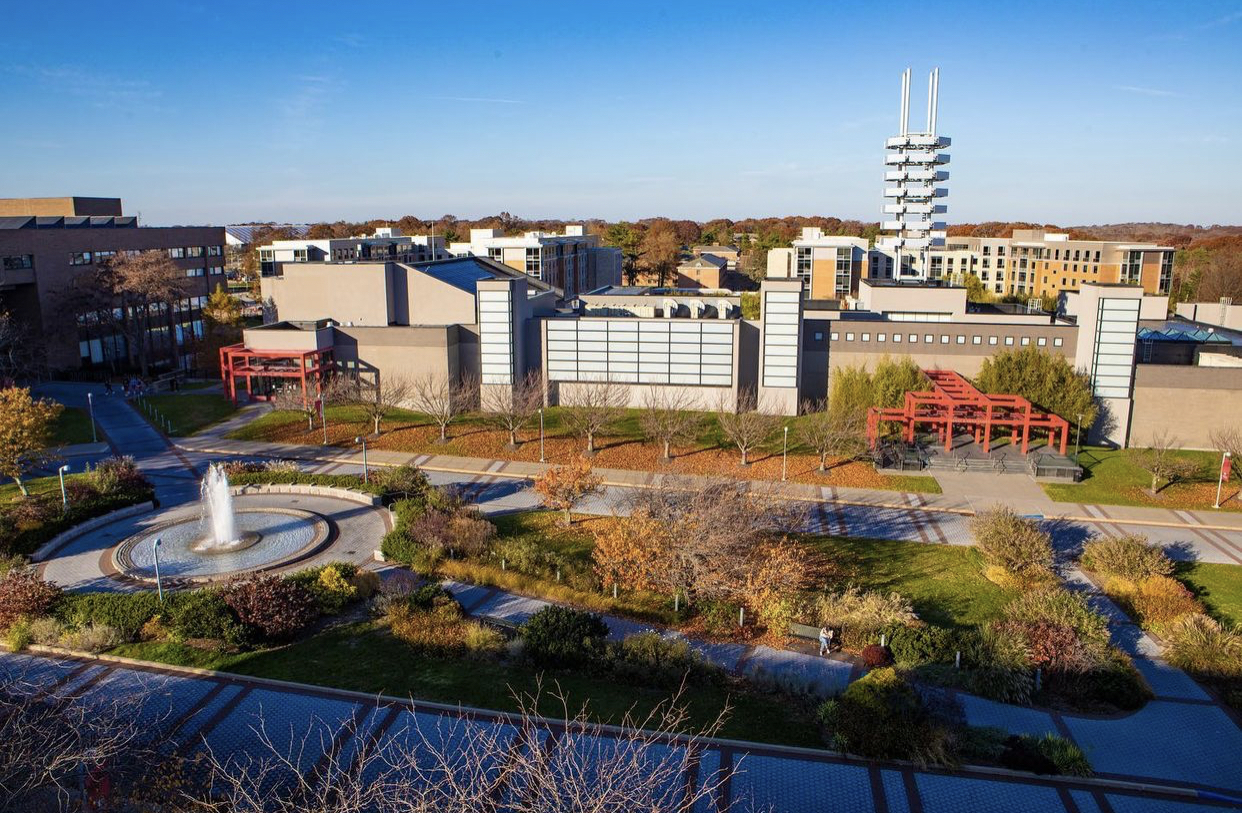 Located in Stony Brook NY— Stony Brook University (SUNY). The campus itself is beautiful, being filled with greenery galore from the grass and trees. For anyone that loves the fall season like myself, watch as the leaves turn a bright orange color. It makes for a beautiful autumn sight when lounging around on campus. Stony Brook University offers over 325 clubs and organizations for students to choose from. The dorming at Stony Brook gets separated into different communities depending on year level to ease first year students into life in college.
"There are many clubs offered at Stony Brook. I am a member of the mentors in medicine club which is designed to help students who are on the pre-med track find opportunities like research, volunteering, as well as shadowing a doctor," Stony Brook University junior Abdul Bankole said. My favorite spot-on campus though would have to be the Staller Steps. It's very close to the center of campus so there's the library nearby as well as Jasmine which is an Asian themed dining hall but the Staller Steps themselves is a very open area where you can sit and enjoy the day or bring some friends and a frisbee or ball and toss it around."
Some campus traditions at Stony Brook University include Strawberry Fest and Diversity Day. Starting in 1993, on the first Wednesday of May everyone enjoys a strawberry themed meal. From 1998 on, Diversity Day is another event that now takes place in conjunction with Strawberry Fest to celebrate individuals of all different backgrounds. Another event starting in 1989 called Roth Pond Regatta involves the Stony Brook community coming together to compete in teams in a boat race (with boats handmade from cardboard, duct tape and paint) across Roth Pond on campus. The end goal being to get across the other side of the pond. What a great way to not only connect with others in your campus community as a school, but also finish the semester on a positive note and de-stress from finals.