Ever suddenly feel the urge to live out your Charlie and the Chocolate Factory fantasies? Most children wish to fill Charlie's shoes, visiting the Oompa Loompa's while surrounded by a moat of chocolate and cotton candy. Many do not realize, however, that in the depths of Pennsylvania lies an entire city dedicated to the most beloved chocolate company in the world. Any sweet-toothed child, adult or senior would fit right into the atmosphere in Hershey Pennsylvania, where the sweetest people produce even sweeter candy. The scent of sugar fills the air when you enter the illustrious city whose lampposts look like Hershey Kisses.
Keep reading to find out the top 10 most beloved activities in Hershey Pennsylvania.
10. Hershey Gardens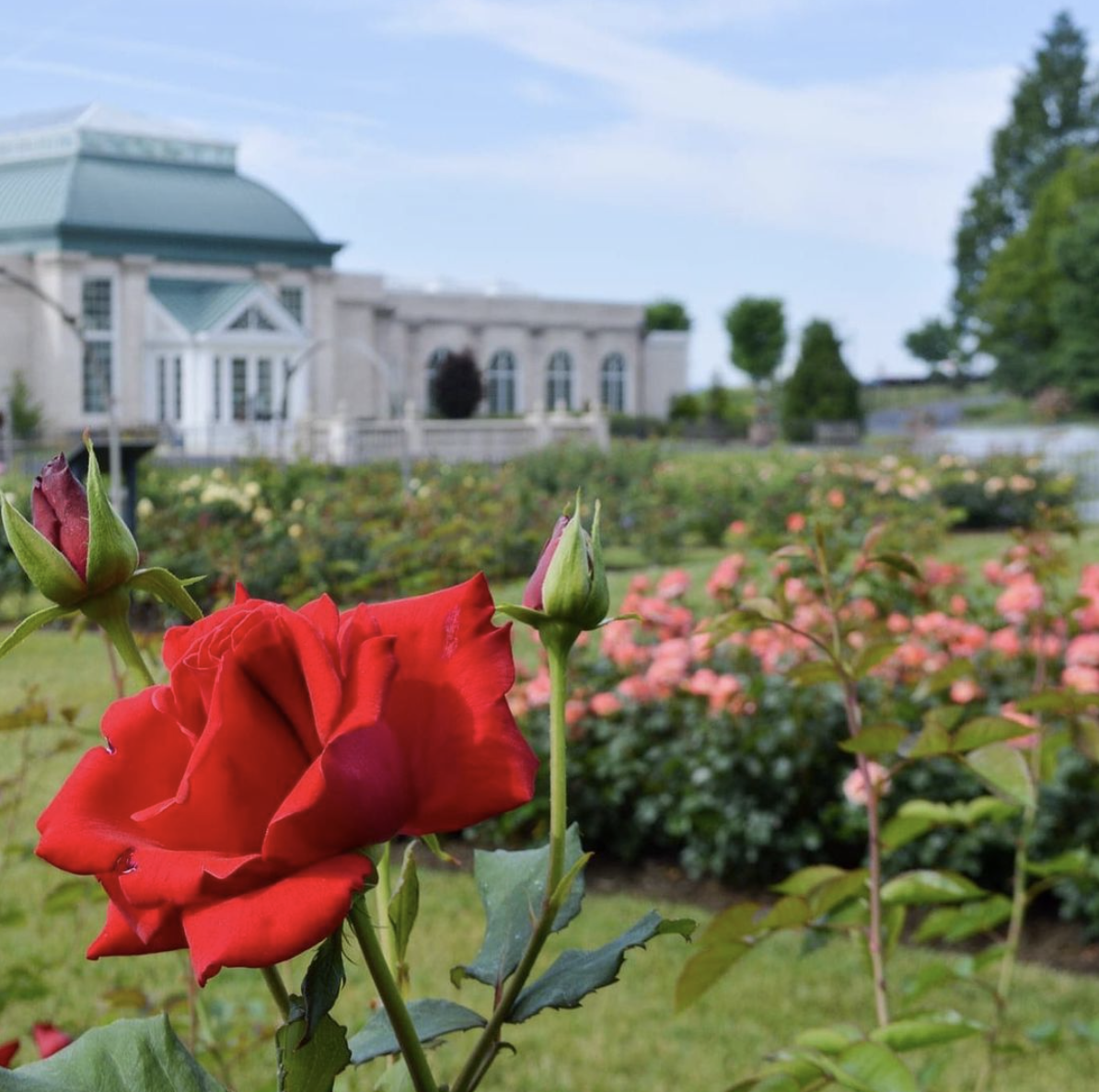 Looking for Insta-worthy backdrops during your trip to Hershey? Hershey Gardens possesses some of the most beautiful greenery in the city, providing guests with the opportunity to educate themselves on different kinds of flowers and plants. The Japanese Garden, for example, displays rare sequoias near a serene pond, while the Perennial Garden displays your favorite summer flowers, like the daffodil or the chrysanthemum.
Instituted in 1937, Hershey Gardens opened when Milton Hershey (founder of the Hershey brand) desired to "create a nice garden of roses." Now, the tranquil garden features tributes to both Milton and his wife, Catherine. Doesn't that just melt your heart?
"In my high school in Pennsylvania all the tennis and business club state competitions would be held at Hersheypark, so I've gone there a bunch of times. We would always stay at the Hershey Lodge! Every time I visit, I always love seeing the Hershey lights in the downtown area and visiting the vintage and old-fashioned restaurants," The College of New Jersey sophomore Carla Eboli said. "When I went to the butterfly sanctuary in Hershey Gardens, I walked in to find myself surrounded by beautiful butterflies that landed on me."
The garden houses a "Butterfly Atrium," in which guests can walk alongside some of the rarest butterflies alive. The kiddos not only fall in love with the butterflies, but also visit the Children's Garden housing huge Hershey Kiss sprinklers. Through the "Hoop House" program, children also learn to sustain their own garden and likely leave begging their parents for a new Venus flytrap to take home.
9. AACA Museum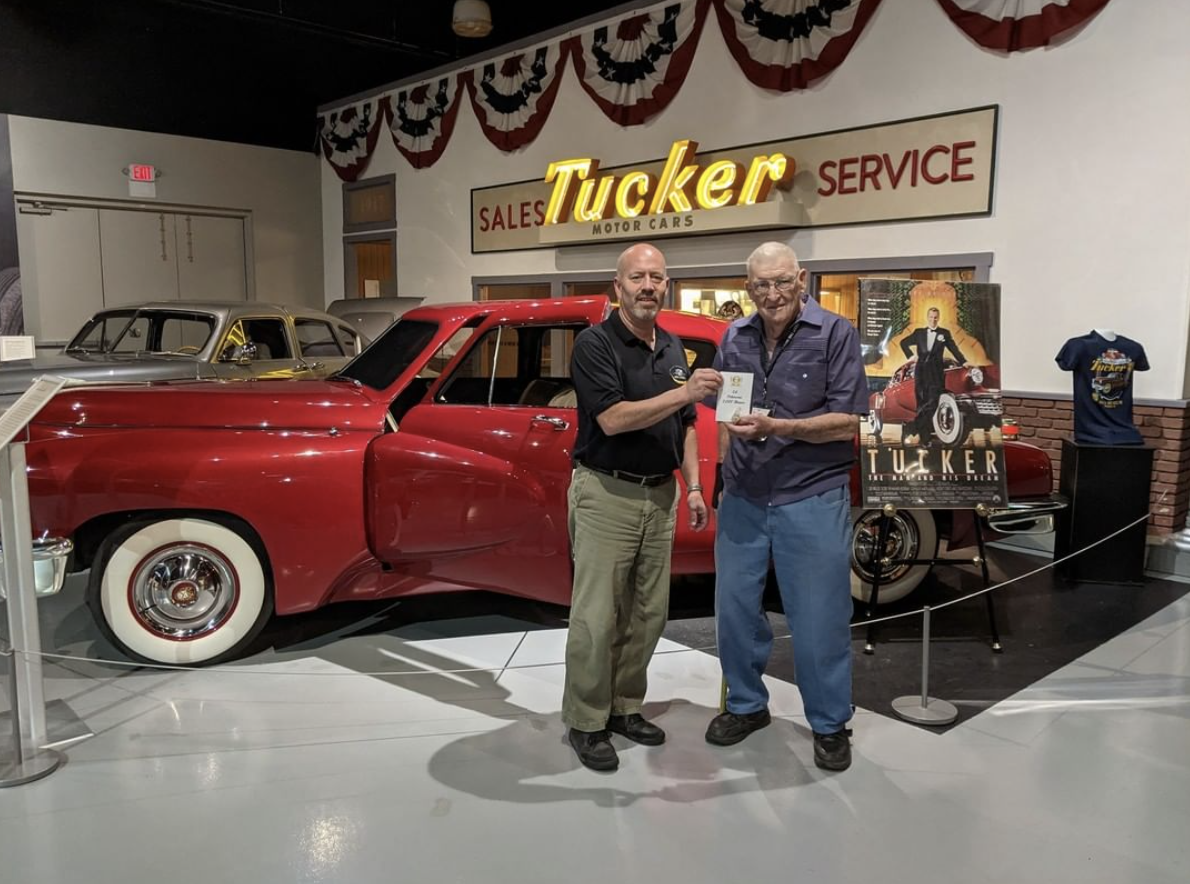 Absolutely obsessed with automobiles? Turns out, Hershey PA houses the perfect museum for you and your family to visit. Rev those engines!
The Hershey Antique Auto Museum, better known as the AACA, contains one of the finest selections of trucks, cars, motorcycles, buses and Tucker automobiles in the country. In fact, the museum currently takes the spot as one of the top 10 car museums in the nation. The museum travels through time as the exhibits display automobiles and artwork across the 1900's. The exhibits, of course, gradually introduce the automobile history in Hershey, PA, including historically accurate backdrops of Downtown Hershey.
The museum also provides guests with information about the automobile history of well-known spots such as Battery Park, Miami Beach, Hershey and more. Some fan favorites cars? The 40's and 50's models, of course!
This essential Hershey landmark also contains interactive elements, including their "Model T Driving Experience" which gives you an opportunity to learn the ins and outs of the Model T. Thank you, Henry Ford!
8. ZooAmerica North American Wildlife Park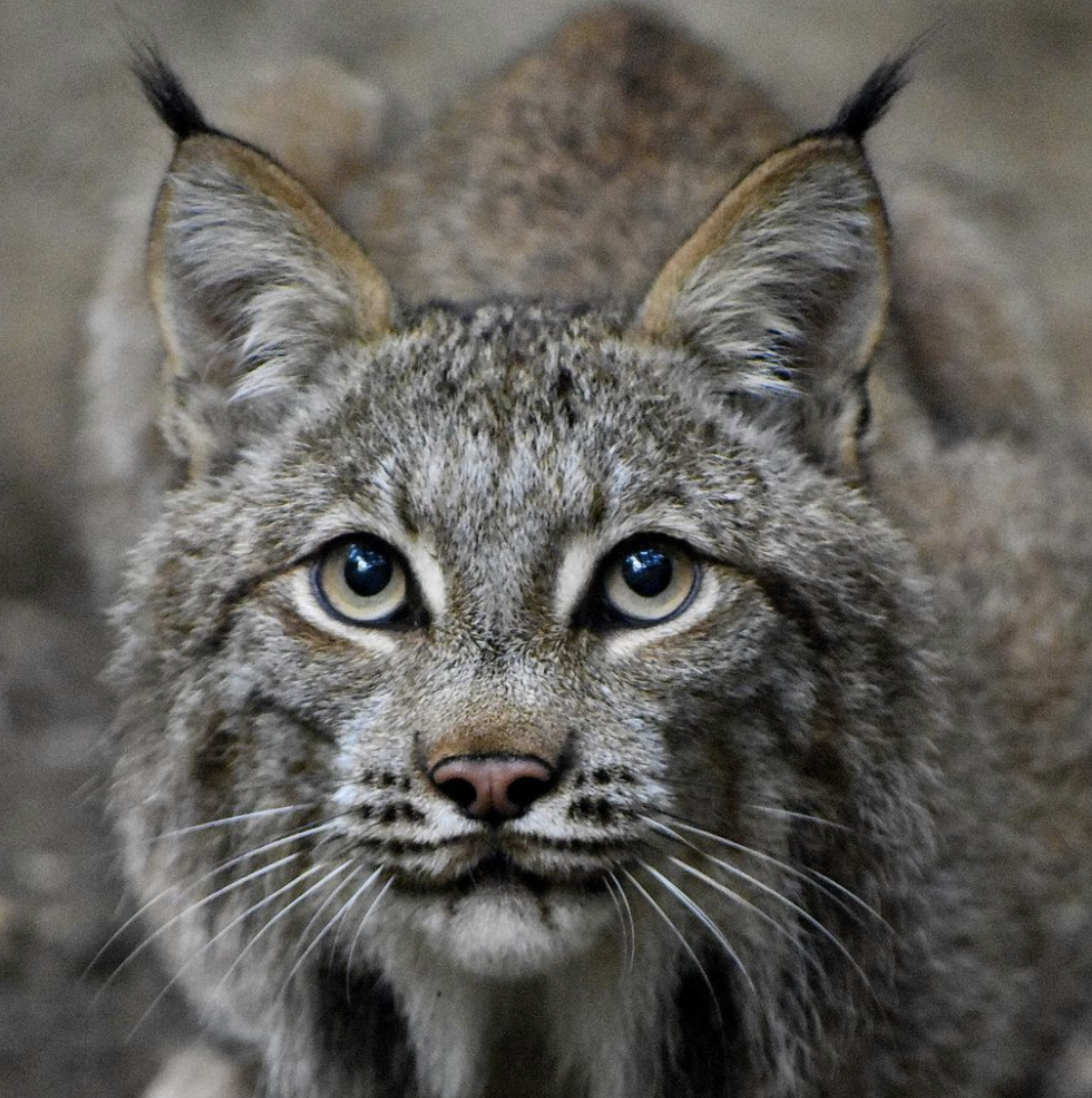 Calling all animal lovers! Visiting Hershey PA? Why not take a detour to ZooAmerica? A mere 5-minute drive from Hersheypark, the convenient ZooAmerica provides fun for everyone in the family. Carrying over 200 animals, including the endangered ocelots and the mighty Arizona Mountain Kingsnakes, the zoo offers an action-packed day of entertainment.
ZooAmerica not only carries exhibits with diverse animals from across the world, but also offers inside opportunities to get up close and personal with the animals! The after-hours and early bird tours, for example, offer guests the opportunity to feed and touch some of the animals after learning extensive information about their lifestyles.
A fun day at the zoo always hits the spot—especially after running around amusement parks all weekend.
7. Bear's Den (Hershey Lodge)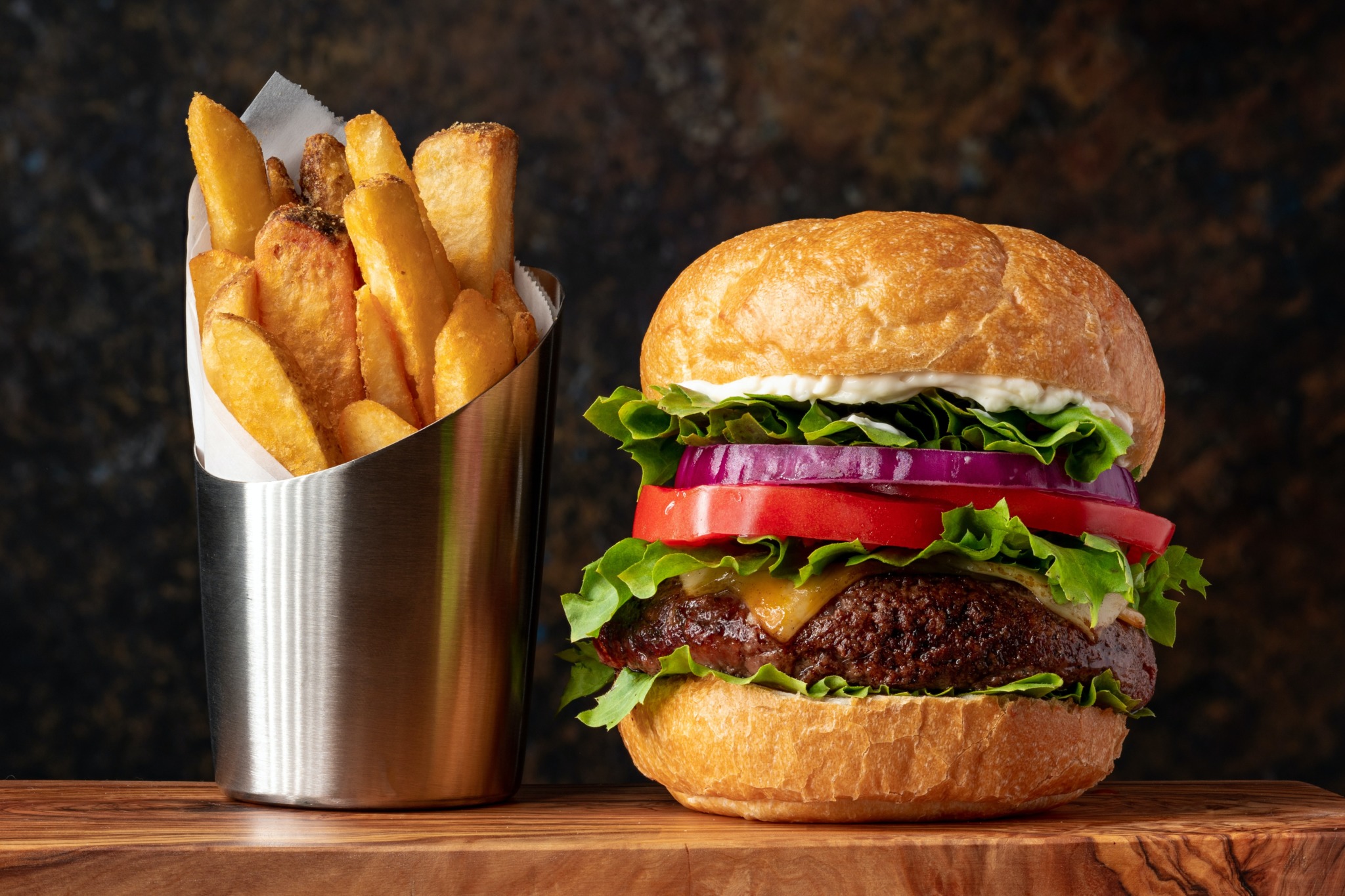 No trip is complete without a proper meal. If you plan to stay at the Hershey Lodge, the family friendly Bear's Den cooks up some of the best burgers and steaks in Hershey, PA. With TV's scaling up and down the walls, sport's fans lose their minds when watching their beloved teams on the big screens. Fans may begin cheering while you chew your fries, so don't get startled!
Bear's Den not only caters to sports fans, but also ensures that the children experience an action-packed dinner. A mini arcade sits at the edge of the restaurant, with games ranging from Pacman to basketball. This convenient addition not only benefits the kids, but also the parents who could use some alone time with their sports teams and cocktails.
"Going to the Bear's Den every night was great because there was something for everyone! Favorite part of the evening had to be the delicious meals, and my favorite thing to get would probably have to be steak and potatoes, with a virgin Pina Colada of course," Marist College freshman Eleanor Rossini said. "In the mini arcade we always played old school pinball after dinner."
This affordable hotspot sure steals the hearts of all tourists coming to Hershey. Plus, with their warm and friendly waitstaff, you'll not only leave on a full stomach, but posses a pleasant mood.
6. Hershey Theatre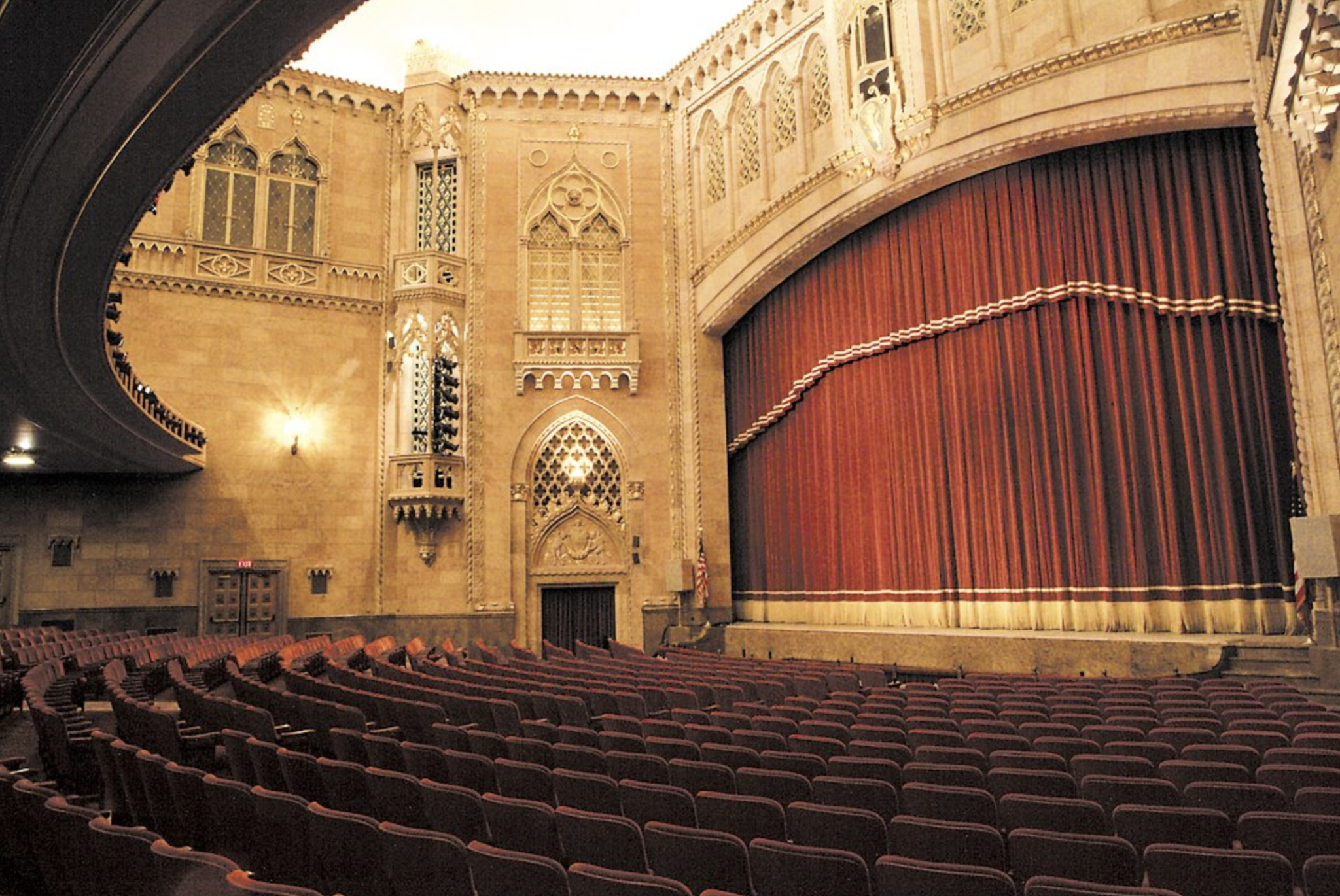 Dying of excitement after finding out that live theatre makes a comeback this fall? Why not visit the Hershey Theatre! The popular PA theatre returns this August, featuring household name performers like the Beach Boys and the Ron White.
Milton Hershey created the hauntingly beautiful theatre in 1929 while also founding Hersheypark, The Hotel Hershey and other landmarks in Hershey, PA. He began building these community staples after Great Depression to create jobs and unify PA residents. As a result of Milton's "Great Building Campaign," 600 people found work and the magnificently constructed theatre came to life. The theatre takes guests through a portal to the early 20th century, as the architecture and design of the stage, ceilings and balconies align with the classic theatre design in the 1920's.
Another awesome feature? The Hershey theatre acts as a home to many touring Broadway shows. And now, after almost 2 years with dimmed lights, the shows will again go on. The Hershey Theatre welcomes the cast of Waitress to perform on their enormous stage from November 23rd to 28th.
Inviting some of the most popular entertainers and classical music performers in the world to the stage, the Hershey Theatre remains a must-visit and should go on your bucket list.
5. Escape Room Hershey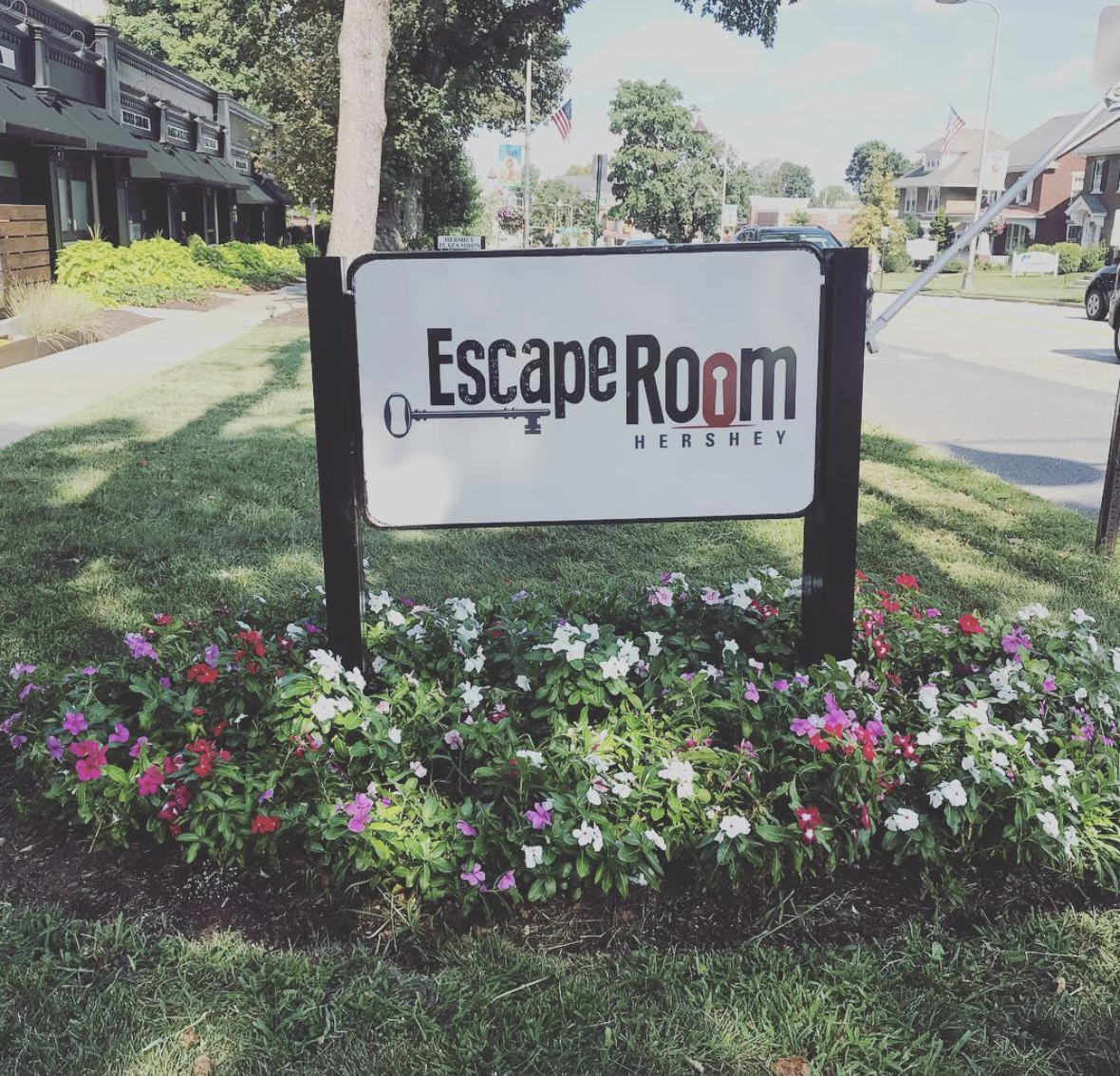 Six minutes from Hersheypark lies the mysterious and devious Escape Room, where you might ponder if you'll survive your stay! Though Hershey's Escape Room follows the rules of the classic escape room (you get locked in a room and must find your way out), the candy factory room sure will leave you shaking in your boots. Imagine being locked in a room full of candy for an hour? What a nightmare.
All guests choose from one of three themes—the investigation at the speakeasy, the museum of magic or the candy factory land of sweets. While only 25% escape the museum room, more people reach victory when attempting to free themselves from the candy factory room. With that knowledge, you may decide if you want an easy break out or a trickier puzzle.
Each interactive escape room makes you feel like entering another world and brings out the competitive side in most anyone. If you find yourself looking for a fun and easy way to close out your stay in Hershey PA, the Escape Room won't disappoint.
4. Amish Village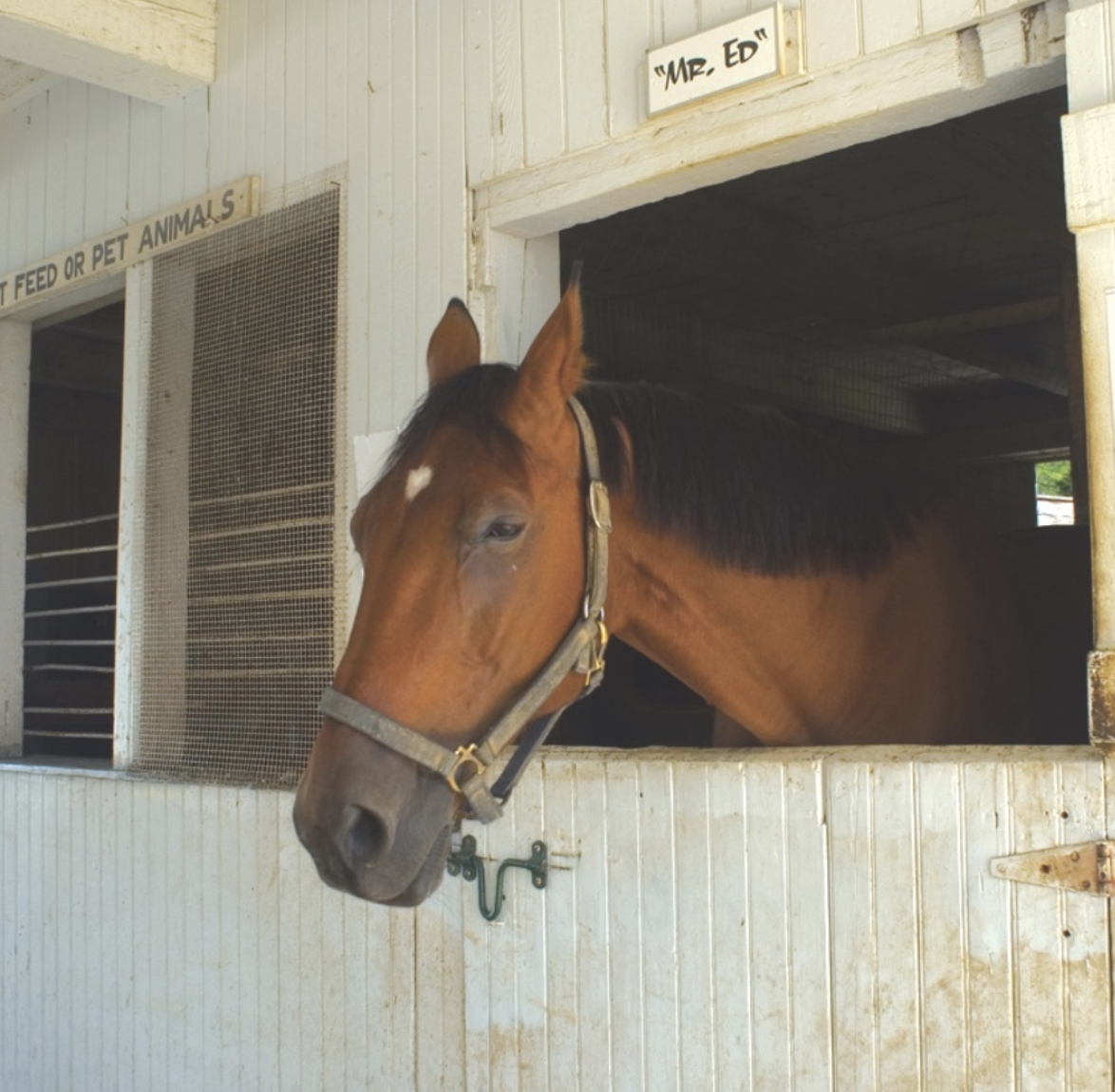 We all know and love the Amish. But did you ever tour an Amish Village, getting an in depth understanding of their way of life? This golden opportunity exists only 30-minutes from Hersheypark. The Amish Village offers museums and guided tours in Lancaster PA (right outside of Hershey) where guests gain a greater feel for Amish culture and way of life. One of the most exciting aspects of humanity? Seeing how other cultures differ from our own.
"I go to the Amish farm every time I go to Hershey! It's a tour of an actual Amish house and they tell you about how they live. I think it's so cool how the Amish never advance, even with all the new technology," St. John's senior Victoria Bongiovanni said. "We've been visiting the Amish Village since I was a baby. My family has even spoken about getting a house there because it's like a second home away from home!"
These informational tours show you around farmhouses built in the 1840s and allow you to meet and greet precious farm animals. You will learn about the history of Amish culture and develop a sound understanding of their current lifestyles. Check out the backroad bus tours too, which provide a 90-minute tour on the backroads of the village and share stories about Amish life.
Make sure you purchase some of their bakery goodies… nobody bakes like the Amish!
3. Hersheypark Stadium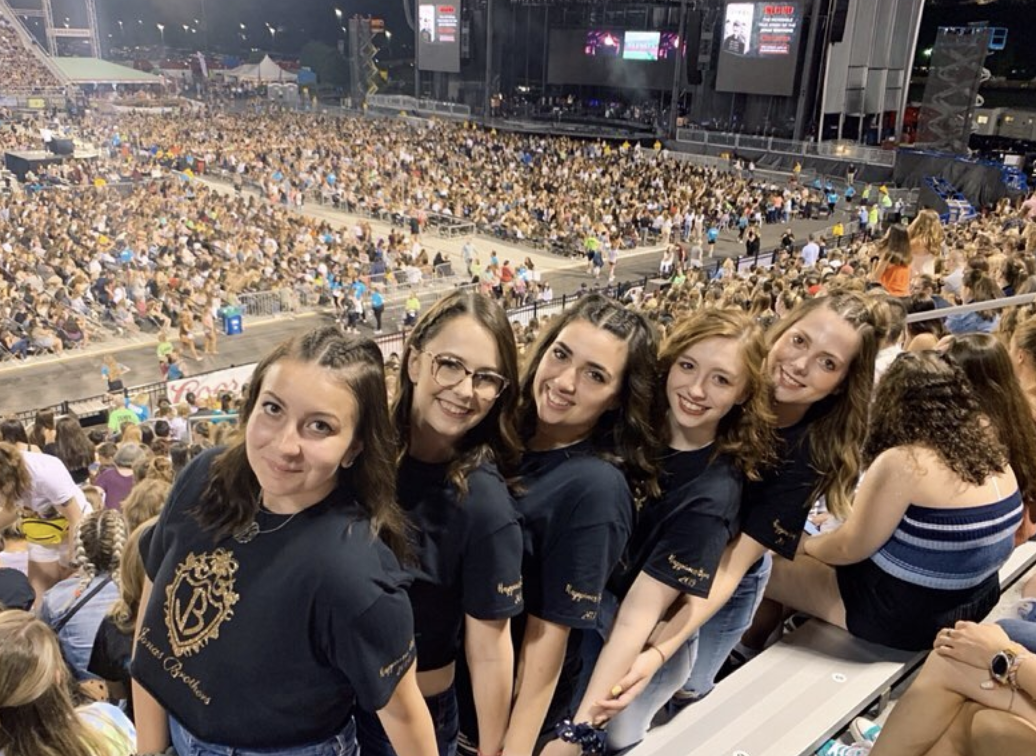 Would anyone experience true happiness if music ceased to exist? Music not only unifies us but gives us the opportunity to bust our cool moves on the dance floor. Live music always hits different, especially when the concert takes place at Hersheypark Stadium!
"I saw the Jonas Brothers in concert at Hershey Stadium on their first tour back together as a band," Brooklyn College Grad student Nicole Fitzpatrick said. "I have always loved Hersheypark! I'm a chocolate lover and a kid at heart so attending a concert at Hershey made the experience even more magical. I was able to enjoy the park with my friends for the weekend leading up to the event – get on some rides, visit tours, and get my chocolate fix of course! There were opportunities for fun all around us."
Located right next to Hersheypark lies the Hersheypark Stadium, filled with blasting music, good food and lots of screaming. As you leave Hersheypark for the night, you will undeniably hear an explosion of sound coming from the stadium every time a performer inhabits the stage. Concertgoers spend their days screaming on their favorite coasters and their nights singing alongside their favorite music artists. Basically, the best scenario for any thrill-seeker and music-lover.
Those hoping to take a mini vacation and see a live performance all in one weekend should certainly sign up to stay at Hersheypark.
2. Hershey's Chocolate World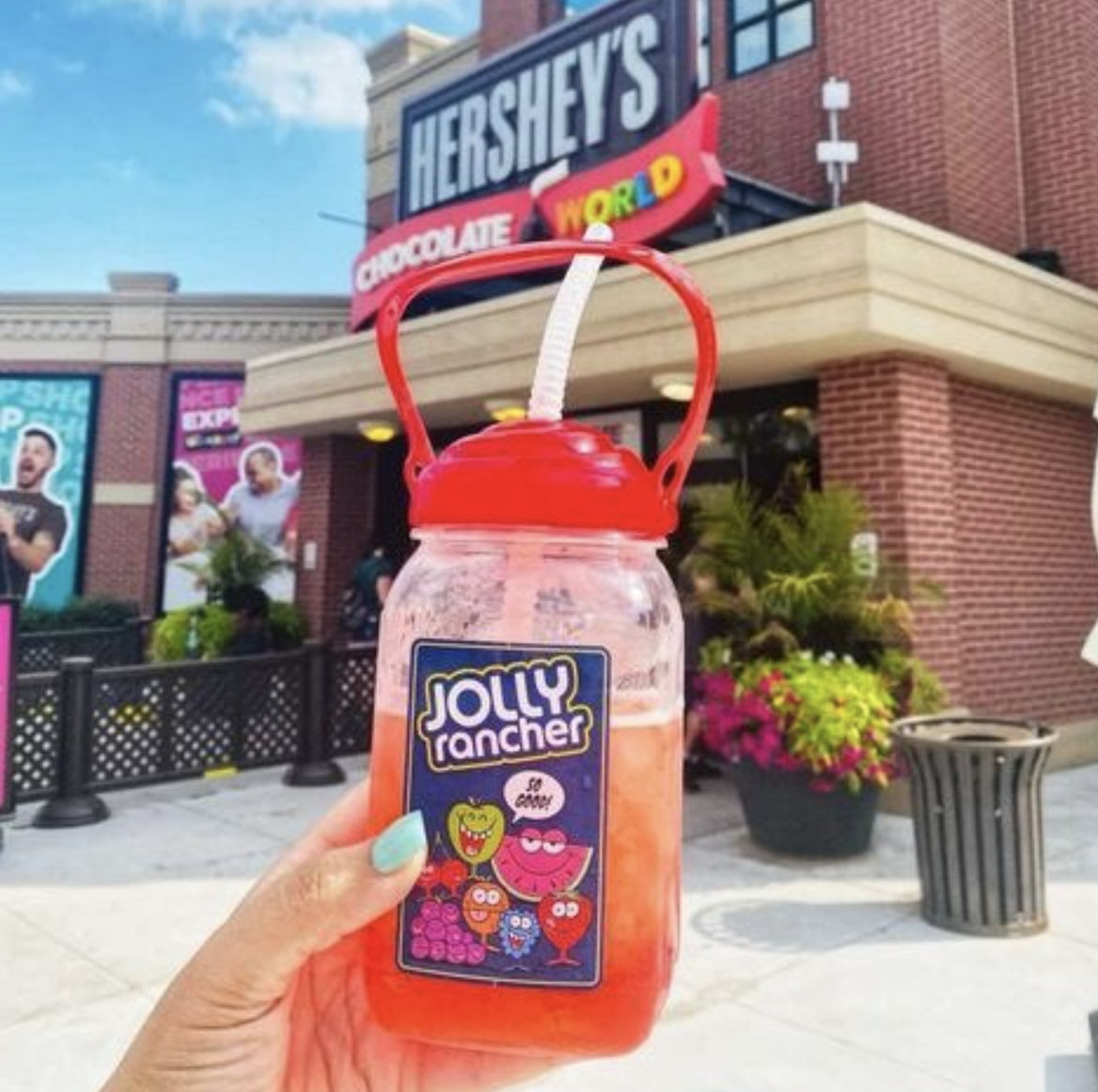 Dorothy from the Wizard of Oz once said, "There's no place like home." But when you visit Hersey, PA, you'll quickly begin saying, "There's no place like Chocolate World."
Being one of the most unique aspects of Hershey, Chocolate World brings you through the ins and outs of an average chocolate factory. One ride teaches tourists how factories produce their favorite mouthwatering Hershey Kisses and Twizzler's. The building gives off the aroma of chocolate, immediately making every Hershey fanatic smile.
"My favorite part of Chocolate World is the ride that shows you how the chocolate bar is made! I think what makes it so unique is that it's really informative and fun at the same time," Iona College sophomore Alexandra Barbaro said. "My family and I always make jokes when the tour takes us through the heating tunnel. It is so interesting to learn more about the candy we love and eat every day!"
Other attractions include the 4D Chocolate movie, in which the characters pop out of the screen and the smell of licorice fills the air. Another sector of Chocolate World allows kids to make their very own candy bars. They get a first-hand account of how to make chocolate and create a fancy and unique wrapper.
If you enjoy seeing live performances but couldn't get tickets to the Hershey theatre or stadium, check out "Hershey's Unwrapped: A Chocolate Tasting Experience." This interactive and theatrical 30-minute show will certainly leave you smiling!
1. Hersheypark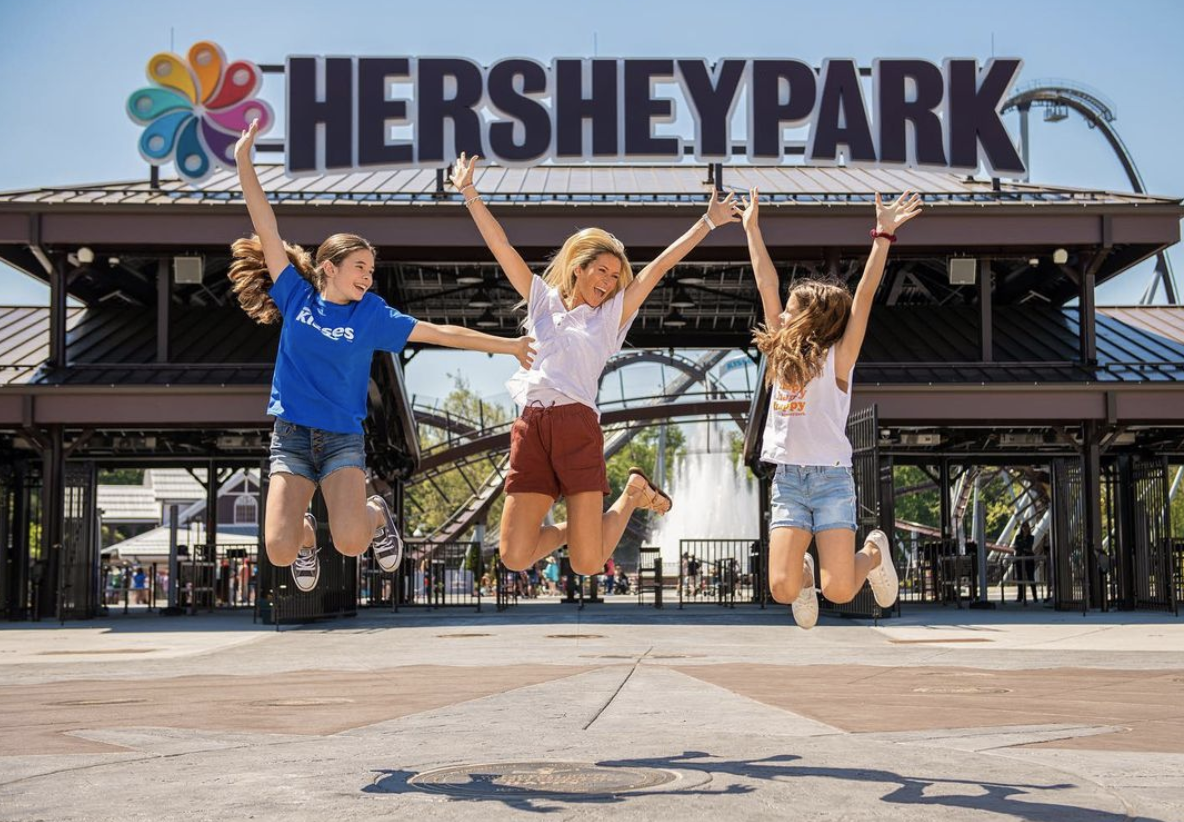 And now, for the most highly esteemed attraction in Hershey, PA, the one and only Hersheypark. Possessing some of the tallest and most electrifying rollercoasters in the country, Hersheypark sure appeases thrill-seeker's need for speed. Their diverse rides, ranging from kiddy rides to terrifying indoor and outdoor coasters allows families to divide and conquer the entire park. Hershey sure includes something for everyone.
"Hershey Park is a very fun and family friendly fun amusement park. It's more unique than other parks because of the awesome Chocolate Factory, and my favorite ride to go on is always the "Big Bear" rollercoaster," SUNY Cortland sophomore Maria Coelho said. "They also have a ton of games to play. My little sister Vana won at ring toss and won a teddy bear bigger than her! The bear's name is Kiko, and she still sleeps with him today."
Between the waterpark and the amusement park, families surely experience an action-packed day that leaves children falling asleep on the car ride home. Hershey even provides a seal show for guests who want a break from the rides. These adorable and fuzzy seals steal your heart as their do their tricks and jump into their pool.
And the best part? The candy, of course! As you walk around the amusement park, you will notice huge Reese's PB cups and Hershey kisses walking around. Everyone takes pictures and dances with these iconic candy-people.
"The most unique aspect of Hershey is definitely all the candy related theming that they have around the park," St. John's graduate Stephanie Keane said. "From various snacks you can try to the unique photo ops, it makes for such a fun experience for both kids and adults."
Disappointment never follows a trip to Hersheypark, especially when paired with other activities in Hershey PA!