Drama queens unite. People who are good at singing, dancing, acting, public speaking, pulling off accents, creating sets, painting, designing costumes, applying make-up, and crying on cue bewilder me. How can one person have so many skills when I can barely breathe and tie my shoes? Two words: theatre major.
Don't listen to all those naysayers who sneer, "Theatre major? Oh, so you don't want a job after college?" Trust recent Boston College graduates who revealed the advantages– and disadvantages– of a theatre major.
What You'll Be Doing
Not only will you be studying all sides of production — from acting on stage to building that very stage — you'll be taking classes that other students will swear are made-up. "Fabric dyeing? That just can't be true." "'Acting a Song'– but what does that mean?" "Fashion and Décor — You can't dress yourself bro?"
But don't let anyone say that a theatre major is easy, or worse: useless. A theatre major offers a rigorous course of study that grounds students not only in performance studies, but also in theatre history, literature, criticism and theory. All of these skills complement many other fields of interest­ — English, history, sociology, psychology, and more — so tack on another major, a few minors, just go crazy.
Saved the best for last: The value of the skills gained isn't limited to the stage. A degree in theatre transforms a graduate into a fully-equipped and well-rounded "people person."
UPSIDES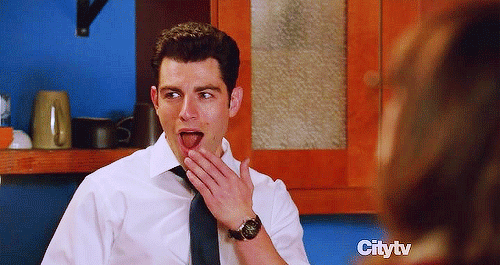 1."Acting was the most beneficial on and off the stage. Working in class and shows taught me how to really listen to those around me… People's words don't often align with their feelings, so [the major] taught me how to really hear people and respond in a scene. This is useful in real life too. You can't bullshit an empathetic person."
–Billy McEntee, Boston College Class of 2014, Marketing/Communications Fellow At Berkeley Repertory Theatre
2."The theatre major is all about finding your own personal artistic vision and niche in the theatre world. By trying so many different facets of production, I graduated from the department with the skills to find work in several areas. I went in an actor and came out an actor, director, writer, designer, painter and carpenter." –Maggie Kearnan, BC Class of 2014, A (Self-Dubbed) "Freelance Theatre Professional"
3."Organization, personality, determination, and never forgetting to have fun. I learned so much about theatre itself but also about how to relate to other people, how to work in groups and how to be creative without overstepping realistic boundaries. I am a much more well-rounded person because I was a theatre major." –Sarah Kelley, BC Class of 2014, Ticketing Services Apprentice at the Walnut Street Theatre
DOWNSIDES

1."The downside is the arts' instability once you graduate. There's a reason we're historically known as gypsies. I've lived in three time zones in the past year, which I see as more of a plus. It's been great to see what art means to these different communities, but it is tiring. I may want to settle into something more permanent, but I'll see. The arts will always be a part of my life." –Billy McEntee
2."My employment is in a constant state of flux, which means, even when things are going well, I am always applying, auditioning, interviewing and writing cover letters." –Maggie Kearnan
3."[Figuring] out a way to go abroad and continue your studies in theatre effectively… I think it is important for every person who is even vaguely interested to go abroad at least for one semester in college, and the theatre department was very anti-abroad due to the course structure of the major." –Sarah Kelley
CAREER OPPORTUNITIES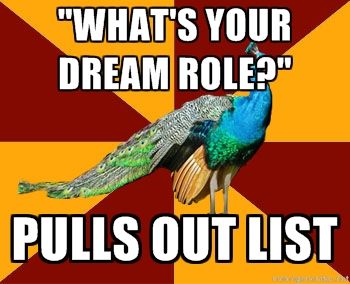 Your career path won't necessarily lead to the stage but that doesn't mean it leads to nowhere. Plenty of incredible and overlooked career fields deserve your attention and expertise. Don't let the idea of the "Starving Artist" discourage you from majoring in what you love.
1.(Drama) Therapist
Drama therapists conduct individual and group sessions like most therapists. However, they bring the creative skills and processes inherent in theatre into these sessions Through storytelling, puppetry, improvisation, role-playing, and other creative mediums, drama therapists create a fictitious world for their clients to explore and resolve psychological, emotional and social issues. Where can I get one?
2. Arts Management
Whether it means coordinating exhibits at an art gallery, managing ticket sales at a box-office or writing press releases for a local theatre, a Theatre major can be quite the Renaissance man. Bonus: jobs like these are often great opportunities to make quick cash before continuing on to grad school. The best part? Arts management is a growing field so studying theatre may be the perfect grooming for a job that doesn't even exist yet.
3. Dramaturg
I know what you're thinking– I just made that word up for fun. But dramaturg is both a real word and position. A dramaturg is the ultimate actor behind the scenes; he's expected to wear the hats of a researcher, advisor, writer and editor for a production. Just try to imagine being the right-hand man for Spielberg– I bet you can't.
4."A Freelance Theatre Professional"
Did you think I was going to just drop this amazing, "self-dubbed" title from Kearnan and not explain it? Think again. This position is like any freelance writer: you take jobs where you can get them and the only two requirements are skill and flexibility. "Since graduating, I have acted, directed, stage managed, painted and built with local groups," Kearnan said. If the 9-5 grind doesn't appeal to you, then be like Kearnan and embrace your inner "entrepreneur."
5. Public Relations Director
A public relations director keeps up a company's appearance and brand name by controlling the content a company delivers. This doesn't sound super theatre-y. But the skills required to fulfill those responsibilities include problem solving, public speaking, speaking articulately and listening introspectively and teamwork — AKA the skills of a theatre major (see what I did there?).
The career possibilities are about as plentiful as the possibility of having too much fun as a theatre major in college. As a theatre major, you laugh, cry, play with swords and create close (maybe too close?) friendships with your classmates. For all ye prospective students out there, remember that when it comes to deciding and fulfilling a major, your success is directly linked to how much work you put into your college career. Please spend four years kicking ass and doing what you love instead of zombie-walking through four years with a major that will "get you a job." Do it. Do it, I dare you.