Ever wondered how you can advocate for LGBTQ+ issues in your local community but don't know where to start? Take it from Ash Tandoc, they/them pronouns user, third-year English major and newly elected president of the Lavender Coalition at Chaffey Community College. Ash's ongoing journey of leadership shows that local activism proves to be tough work but ultimately worth it for the promise of a safe space and resources for those who identify as LGBTQ+.
Let's hear more about Ash and their experiences as the Lavender Coalition's president.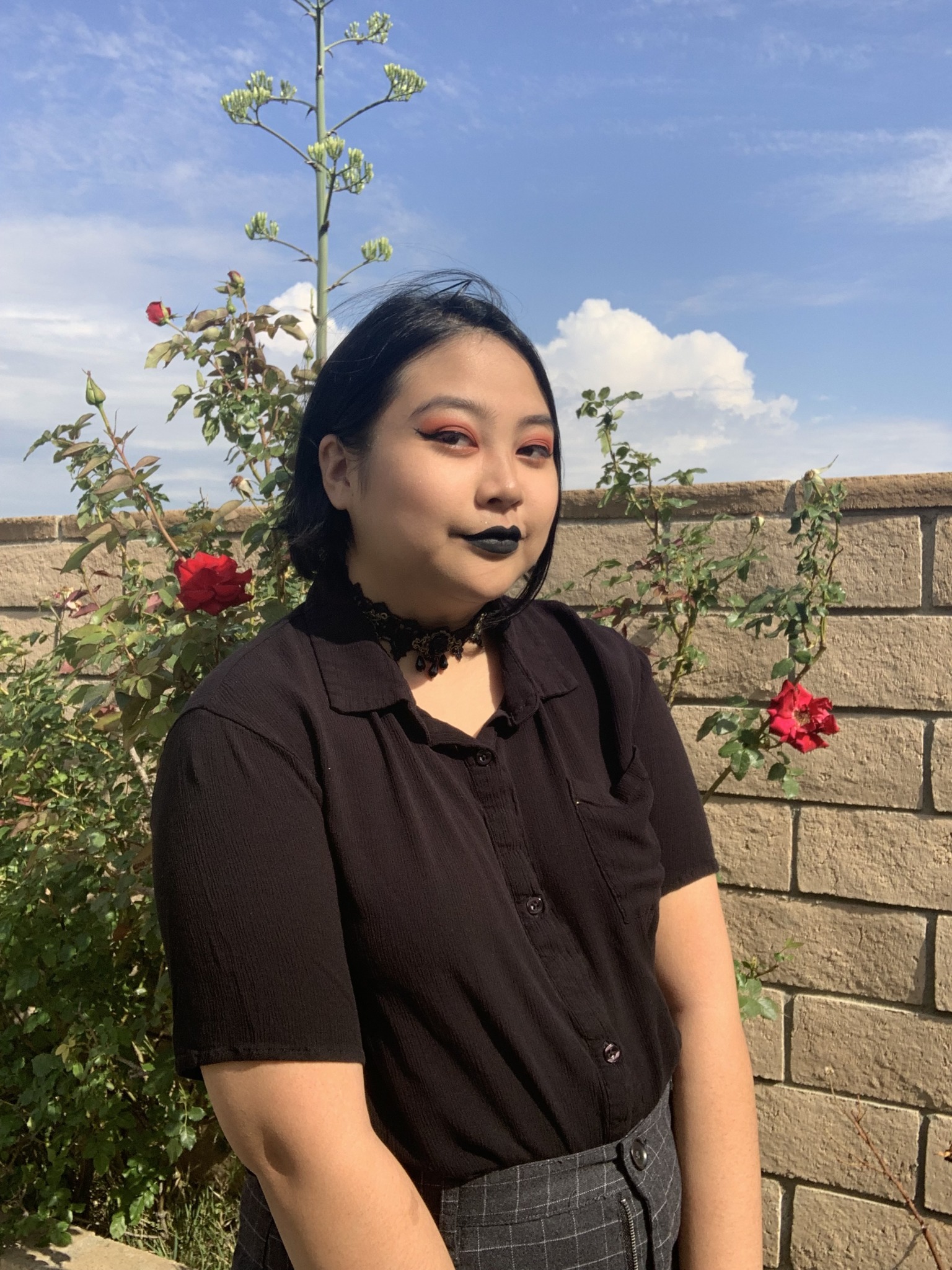 Q: What inspired you to run for office?
A: I've always been really interested in LGBTQ+ history and politics but never really had the space to express my identity comfortably and where to even begin with getting really involved with the LGBTQ+ community. As I became more involved with the community and saw where crucial changes could be made, I was able to witness other student leaders making substantial and vital change just by providing a space for LGBTQ+ students. I wanted to continue their cause and grow into LGBTQ+ activism, and becoming a student leader felt like the best way to do that.
Q: In your own words, how would you describe your role?
A: I'd like to differentiate the way I am perceived as president of the Lavender Coalition from the work that I do. To the club and other students at Chaffey College, I want to be seen as someone who is providing a space for LGBTQ+ students to feel safe and seen, someone that just happens to organize events for the club. To others, I want to be seen as sort of the liaison between LGBTQ+ students and faculty, staff and other members of our community, representing student interests first and foremost before my ventures into LGBTQ+ activism.
Q: What goals would you like to accomplish while in your position?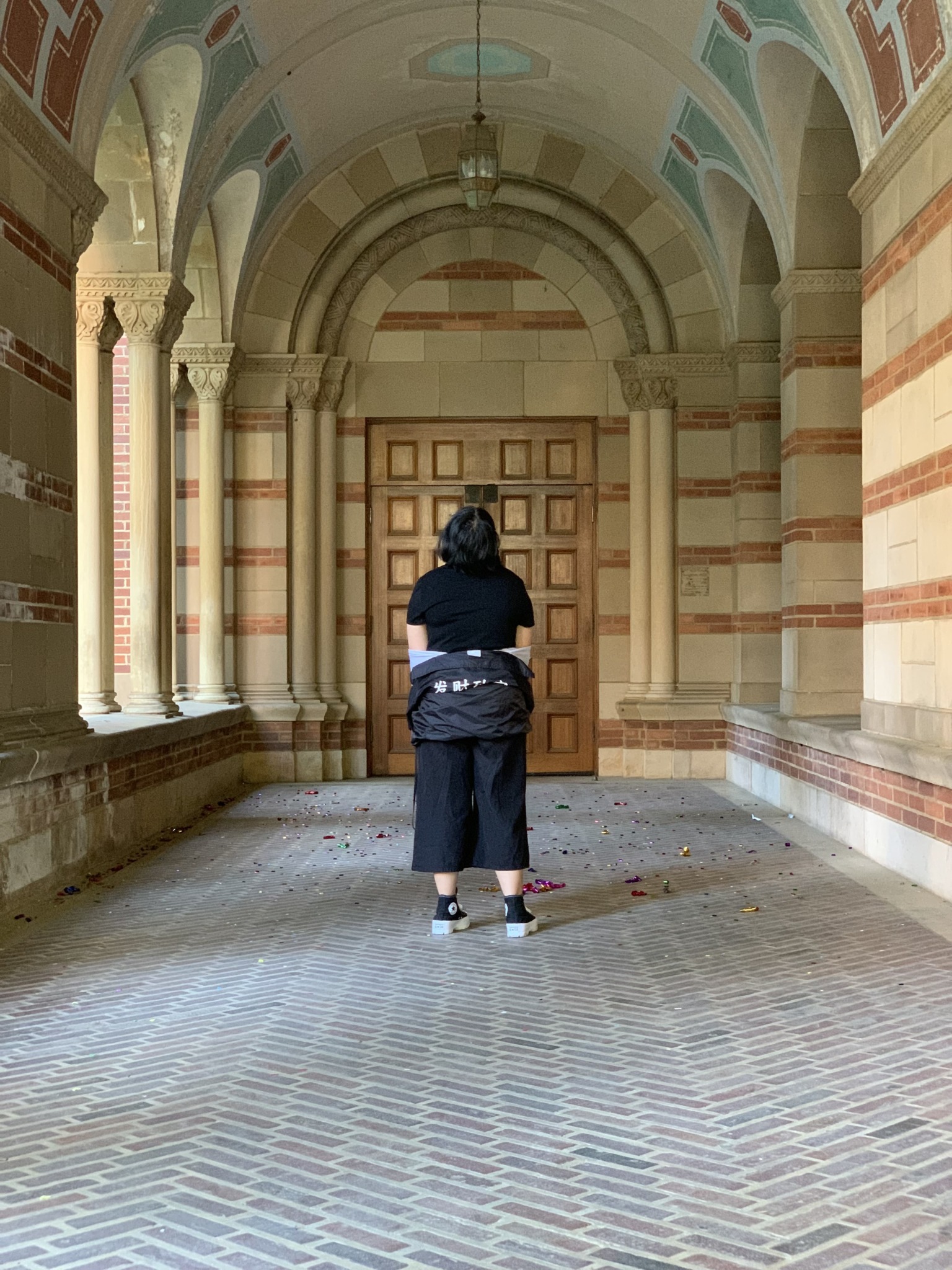 A: Most goals that I would like to accomplish can feasibly be done outside of my position as president of the Lavender Coalition. My main goal as president is to connect LGBTQ+ students with one another and to make our community feel seen. I want to provide a network of support through each other. Part of this network of support involves introducing new and better resources for LGBTQ+ students at Chaffey College, ranging from financial resources to health resources and so forth.
Q: What platforms do you use to connect to students?
A: Currently, we use Remind, Instagram and email to connect with students. However, I'd love to expand further into a community message server on Discord or something of the like. I want to create a space for the Lavender Coalition to feel free to express themselves as little or as much as they'd like together during a time where we can feel most isolated.
Q: If you could be remembered for one accomplishment during your time in this position, what would that be?
A: I'd like to establish substantial resources and a support network that live on beyond my time at Chaffey. I want there to be better mental and physical resources for trans students, gender-neutral bathrooms, more LGBTQ+-focused courses, scholarships for LGBTQ+ students and more. I want these to be enacted, and I will do my absolute best to push for these for Chaffey's LGBTQ+ students. I'd like to put these in place before I go on, but I wouldn't necessarily say I want to be remembered for it. I want to remember that I was able to see it happen.
Q: Do you have any aspirations to continue your work beyond your college days?
A: I've definitely centered a lot of my future aspirations around the work that I'm doing now! Although my main passion is writing, my activism will be furthered through my writing as well as through the many other potential spaces and changes that can be implemented to improve LGBTQ+ lives.
Q: What was the moment you realized your work was making an impact on others?
A: The moment I realized my work was making an impact on others is completely unrelated to work or my current position. Simply being openly non-binary and queer made me realize the impact of being an out, LGBTQ+ student leader. My greatest memory that fills me with pride is when I went to an open mic and recited a piece specifically about my experience as a non-binary person, and someone said they really related to what I said.
Q: What's something about yourself that might surprise people?
A: If someone were to meet me one year ago, they'd be absolutely shocked at who they'd find. They're definitely still in here, but the person I've developed into is certainly unexpected, to say the least. Let's just say I didn't really like myself until about five months ago.
Q: It's easy to assume that those in positions of leadership 'have it all together'. In your experience, is this a true assumption?
A: The closer you are to someone in a leadership role, the more you can see how wonderfully human they are. I can absolutely relate to seeing someone very confident, independent and assertive as untouchable and effortlessly infallible. The idea that someone needs to be put together to be a leader is an idea that needs to be reworked. While it is important to be seen as reliable and effective in one's work, it's also important to maintain a level of relatability with others, so as not to alienate oneself. Putting leaders on a pedestal or thinking that the existence of a leader creates a hierarchy needs to be dismantled. It took me a while to write this because I was intimidated and overwhelmed. It took a very deep cleaning session of my space to finally feel comfortable to sit down and write.
Q: What has been your biggest struggle during your time as both a leader and a full-time student?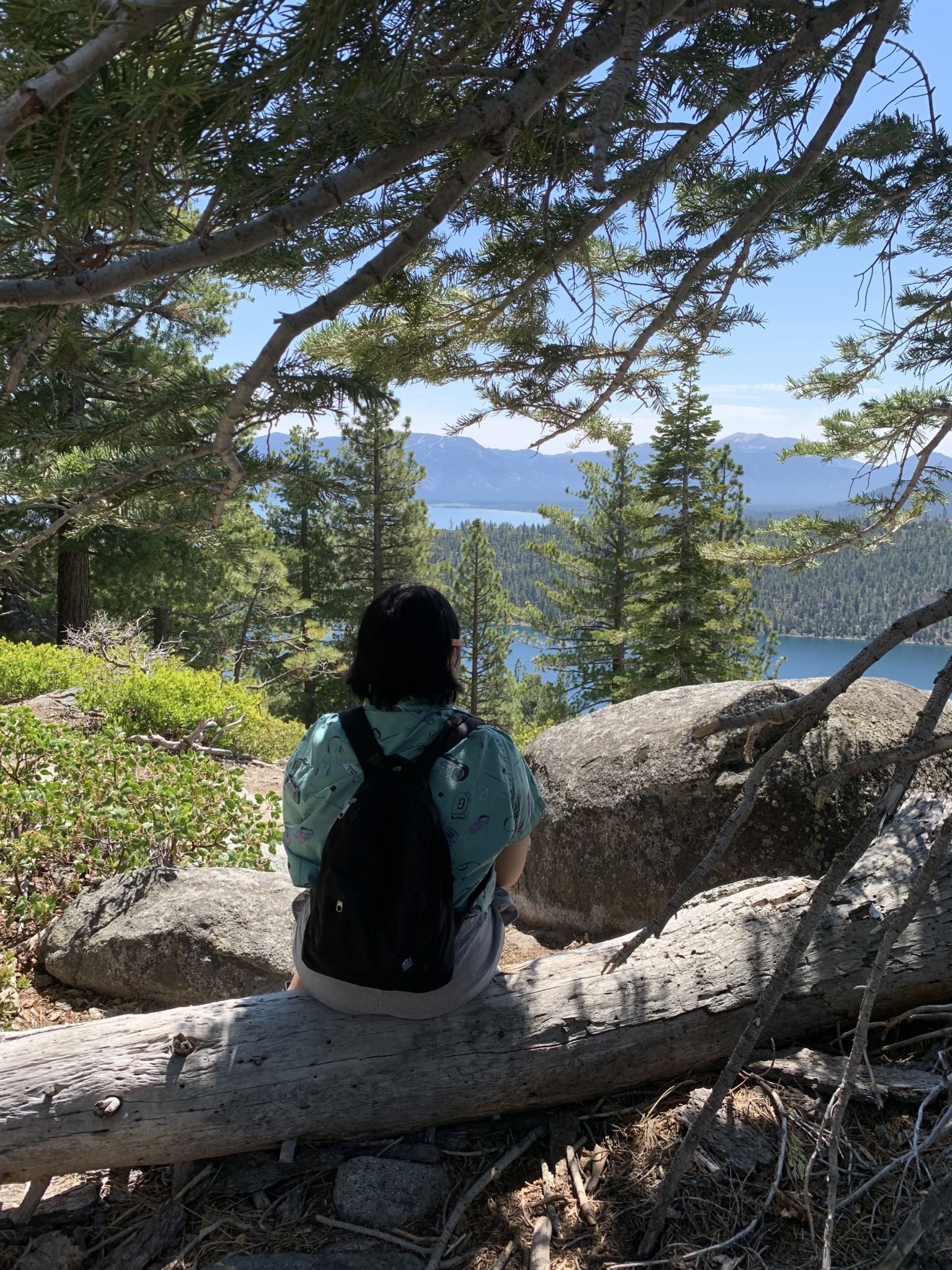 A: Managing stress has certainly been one behemoth I've never been able to completely control for as long as I can remember. I look at my planner and to-do list and, sometimes I just stare at them and become awash with stress. It's also not great that this coincides with terrible habits, such as procrastination and my inability to balance what I can and cannot do. I've gotten better at starting early and saying no, but it has admittedly taken a lot of time and mental effort.
Q: What advice can you give to other students striving to take on a role of leadership?
A: Don't overthink it and just go for it. Easier said than done, right? The best bad habit I've never been able to beat is acting on impulse. First thought, best thought. Leap before you look. Various other idioms and axioms that boil down to acting before your doubts can crawl in. Act on impulse, learn as you go and don't beat yourself up for any mishaps that come along the way.
Q: While we all know that positions of leadership look great on resumes, in what other ways has your position benefitted you?
A: I can't deny the impact that my role as a student leader has had on my practical skills. I feel so much better communicating with people and I've learned a lot about balancing my responsibilities, which in turn has done wonders for my mental health. Being able to actually implement assertive communication and common cognitive-betterment techniques when things get dicey has allowed me to enter a much better headspace when it comes to my personal worth versus my work.
Q: What is your favorite moment from your time in this position?
A: Admittedly, I haven't been in this position for a very long time, but I'd say my favorite moment so far has been seeing the first LGBTQ+-specific/centered graduation celebration at Chaffey.
Q: What's next for you?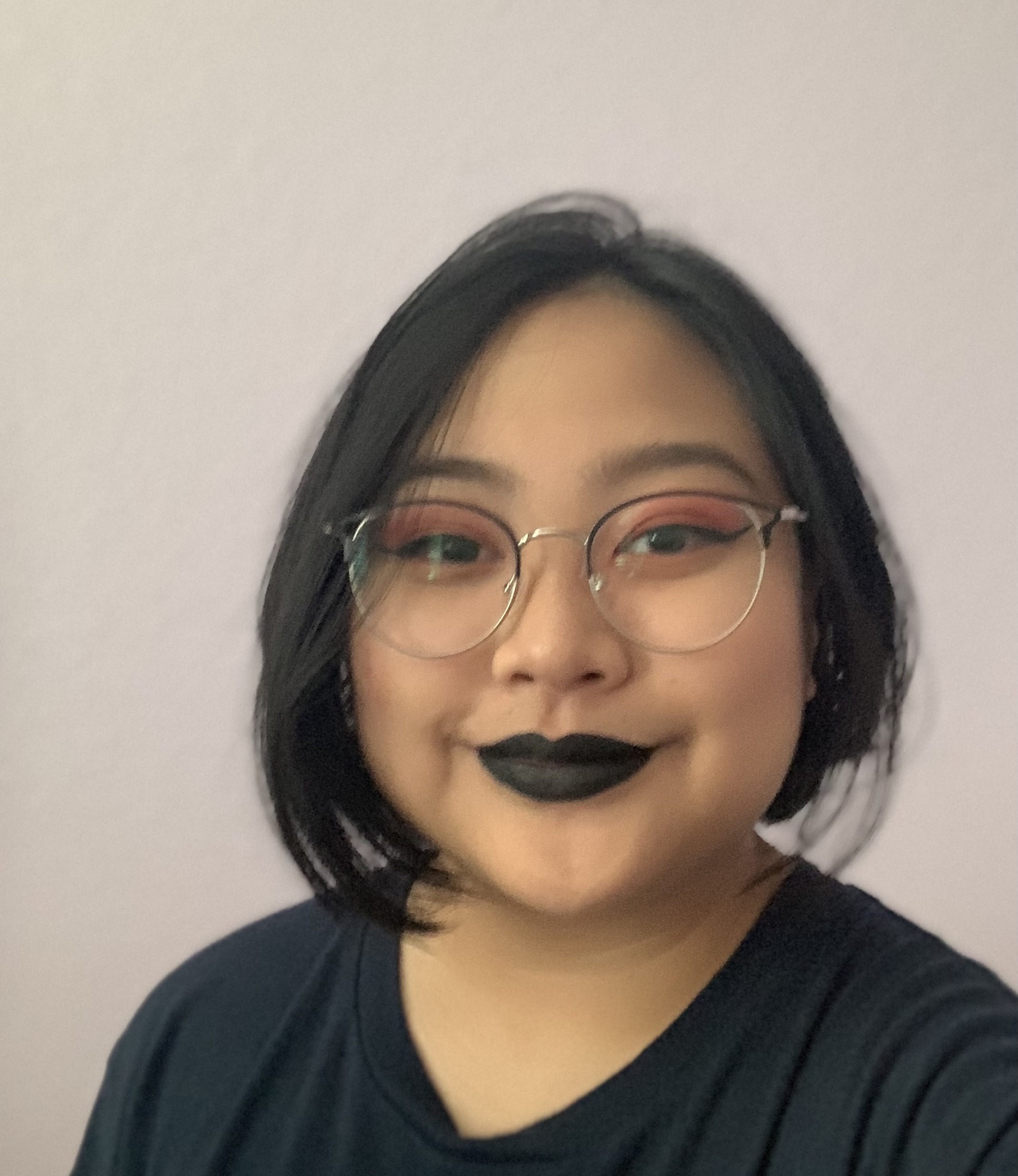 A: A very meticulous life plan: graduate from a four-year university with a degree in English, write a whole bunch and continue activist work and eventually establish a cozy LGBTQ+-specific coffee and tea shop/bookstore, potentially retiring into the middle of nowhere when I'm ready. In all honesty, my answer is generally 'who knows?' It'll be something great anyways.