As our favorite Ravenclaw Luna Lovegood, says, "You're just as sane as I am." Aren't we all a little messed up in some way? I readily admit that by no means do I qualify as "sane." I haven't quite made it to insane yet, but there's still time. I am, after all writing an article about how I can relate every aspect of my life to Harry Potter quotes. And I bet that quite a few of you who read this article will find that you relate to these quotes as well. Maybe not in the same way, but you'll see, by the end of this article, you'll find out that "You're just as sane as I am."
Read on to see how these magical quotes have impacted my life.
"Yer a wizard, Harry."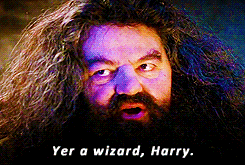 I don't have much to say on this one other than ever since I read the books and I read this sentence; I have convinced myself that Hogwarts is a real place and I am a witch. I just assume my owl got lost on his way to deliver my letter. I am a proud member of the Ravenclaw House. We value wisdom, intelligence, cleverness and creativity. This probably explains my love for academics and creative writing. I can't agree more with Rowena Ravenclaw's famous quote, "Wit before measure is man's greatest treasure."
"Of course, it is happening inside your head, but why on earth should that mean it is not real?"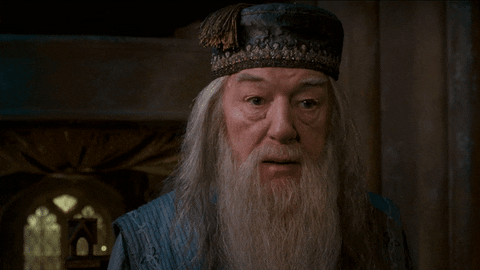 OCD is the absolute worst. In saying that, a lot goes on in my head, and it's not always fun. Okay, so maybe I blow things out of proportion occasionally, or all the time. It starts with something simple like my socks. They start to feel "wrong." That's the only way I know how to describe it. I get so upset about it that I must change them. Then, suddenly, everything I am currently wearing also feels "wrong." Before I know it, I have changed my entire outfit.
But it doesn't stop there. My special brain has decided at this point that I can only wear a specific shirt, a specific pair of pants and a specific pair of socks. Everything else is "wrong." I will search frantically for these items, whether it takes me five minutes or half an hour until I have them. Because if I don't have them, it feels like nothing will ever be right ever again. I realize that these thoughts and obsessions and the compulsions that follow have no basis in reality. I know that nothing bad will happen if I don't change my socks. I know it's all in my head. But that doesn't make it feel any less real to me.
"I solemnly swear I am up to no good."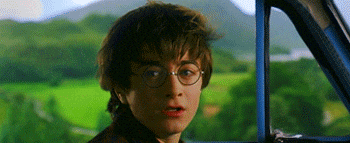 If I had a magic map of my house that showed me where everyone was at all times, my family would live in constant fear of me. As strange as this may sound, I like to hide behind doors or underneath things and pop out at people when they pass. Occasionally, I even shoot them with a NERF gun to add to the effect. We all have our hobbies, right? However, this does not always end up well for me, as it seems some people may instinctively attack you. Don't pop out from behind doors at police officers. Lesson learned.
"It does not do to dwell on dreams and forget to live."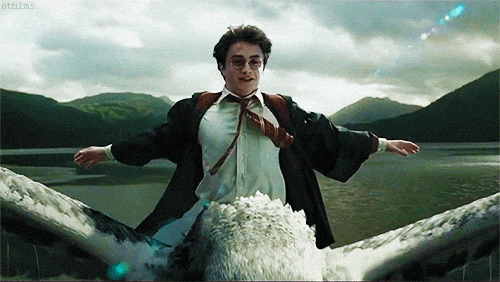 My great-aunt was the first person who told me I would be a great writer. She said that I told stories about my pets in the most creative and entertaining ways. While the idea seemed interesting, I had always been a math person, so I took the compliment but didn't think further about it. Then, my mom started an email chain with my family while I was at Purdue to keep everyone updated on the latest family drama. This was in 2006, when Facebook still only allowed college students, so we didn't get constant updates on each other's lives. Everyone started to tell me how witty and funny my responses were. I didn't quite see it yet, but I started entertaining the idea. Then Facebook exploded in popularity. People seemed to love my comments, and I received more and more feedback telling me I should write.
Then it became my dream. However, I did nothing to make it a reality. I forgot the part that you had to work to make your dreams come true. By this time, I had already dropped out of Purdue and had just begun my job as a pharmacy technician. I started writing all the time. I filled journals with my thoughts, stories, writing prompts and quotes from my favorite authors. I wrote lyrics from songs. I added pictures of people, places, artwork, anything that inspired me. I did this for years. But it stayed there, in my journals. It stayed a dream. Note that this all started around 2008, so almost 15 years ago.
Finally, I decided to go back to school. This time I would make my dream come true. Unfortunately, after graduating with my bachelor's degree, I couldn't find a job as a freelance writer. But I didn't give up. I went back to school to get my master's in English. Then one day, I got an email from College Magazine. They were recruiting writers. A week later, they hired me. I am finally getting a chance to live my dream.
"Every human life is worth the same and worth saving."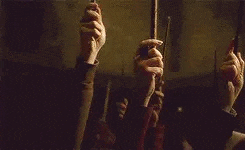 I truly believe these words with every fiber of my being. Muggle, witch, wizard, black, white, blonde, mentally ill, stable, purple, gay, trans, clown and whoever else I could not include in this list; it doesn't matter. We may have different beliefs, ideas and worldviews, but does that really matter in the end? We are all the same in a way. We are all just humans trying to live our best lives.
"Numbing the pain will only make it worse when you finally feel it."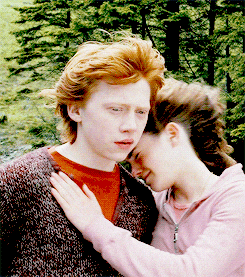 I hope to graduate with my master's degree next month. I have to say my journey to get to this point hasn't exactly been easy. I was diagnosed with obsessive-compulsive disorder at 21 during my junior year at Purdue, causing me to drop out. Unfortunately, before and even after my diagnosis, I used marijuana to cope with the unpleasant feelings I did not want to feel. Then I got pregnant with my first son. Suddenly I was forced to deal with all the symptoms of my OCD that I had avoided for over six years. Fast forward another five years, and I now have two sons.
I also experienced a sudden seizure while working as a pharmacy technician. Shortly after my seizure, I received a diagnosis of a mood disorder. My doctor gave me a prescription for Klonopin, an anti-anxiety medication, to help me deal with the anxiety from both disorders. This drug truly numbs the pain. When I take it, I forget everything in a way that I regret looking back now. I recently learned that the medication could cause permanent brain damage and even dementia and Alzheimer's. Now that I have stopped, not only do I realize that I was addicted to the medication and am suffering through withdrawals, but I also feel the symptoms of my disorders so much more strongly than before I started the medication. If I had learned to cope with these symptoms in the first place, I would not be trying to push through my capstone class while fighting off symptoms I wish I would have learned to deal with years ago.
"Don't let the muggles get you down."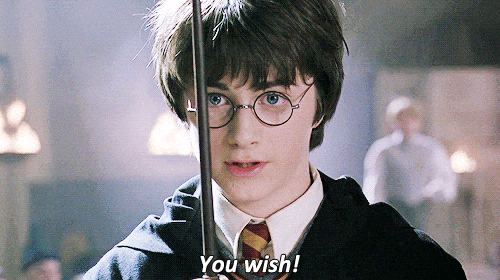 Do you know what no Harry Potter fan wants to be? A muggle. Why? Because they are normal. Why on earth would I choose normalcy when I attribute my "uniqueness" to who I am and where I am today? I like my weirdness, and I'm proud of it.