As the end of spring semester approaches, college students grow tiresome of constantly writing papers, completing tedious homework assignments and studying for exams. The countless hours spent at the TECH, the library, Tuttleman and other study spots add up and tire students out. They can't spare time to enjoy the end of the semester simply because there is so much that needs to be done. As the semester grows more and more challenging, students long to go home to their friends, families and, most importantly, their beds. Students might find themselves working over the summer, living it up with vacations to exotic places or spending time down by the beach or pool. But regardless of their agenda, they will eventually begin to long for their college lives back. This vicious cycle of longing for home, going home and then missing college life, haunts college students every year.
Read on to discover the Top 10 things Temple students miss most about Temple over the summer.
1. Grabbing A Bite at Richies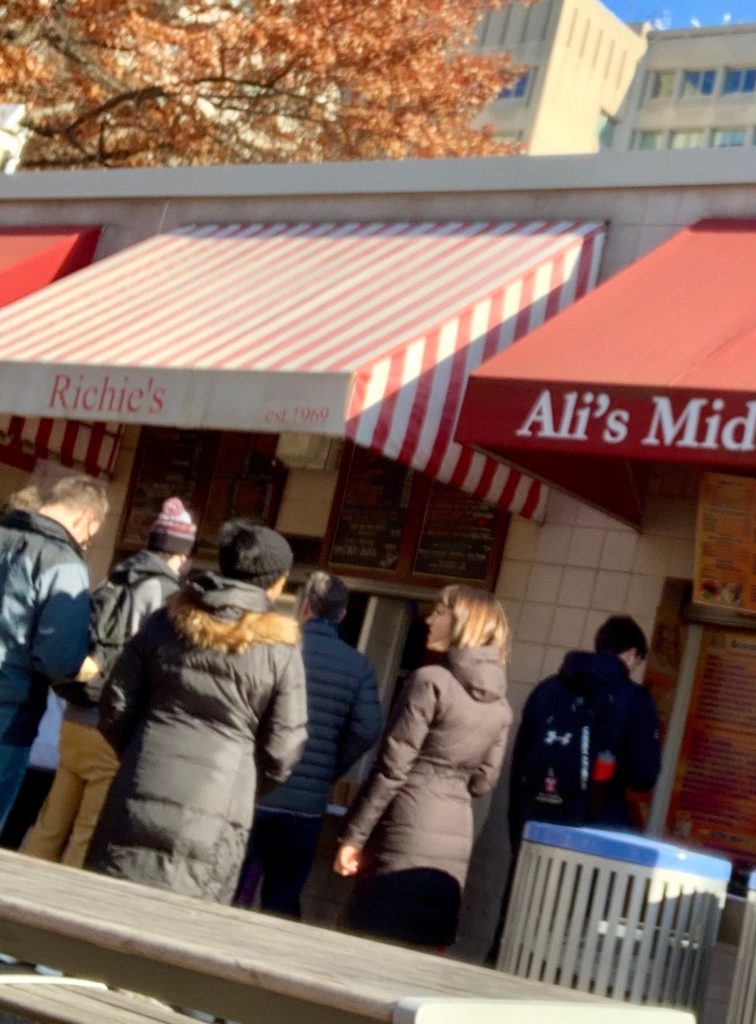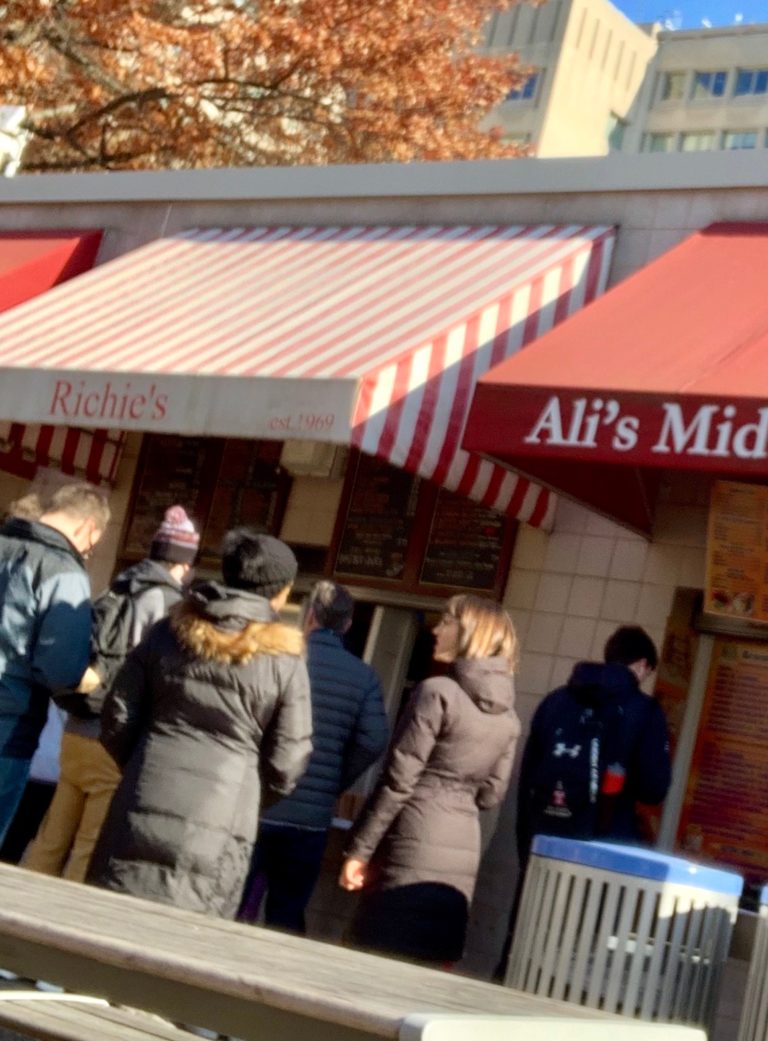 Richie's Deli & Pizza, known for having the gooest and most delicous bacon, egg and cheese, reigns as a student favorite at Temple. Not only does Richie, owner of Richie's Deli & Pizza know students on a name basis, but he also remembers their orders. Every Temple student eats something from Richies, or drinks his unbeatable caramel or vanilla iced coffee at least once during their time at the university. Whether students are looking for a quick breakfast, a bite for lunch or even a hangover cure on Saturdays, Richie is always there with the best of the best. There is truly no place in the world like Richies. When students leave campus for the summer, they are forced to go to their run of  Bagel Boss or local deli. The horror. How could Temple students not miss Richies?
2. Spending Sunny Days On Beury Beach

During the fall and spring seasons, and even on the rare warm, sunny days during the winter, students find themselves spending their time out on Beury Beach soaking up some sunshine. Also known as "the beach," Beury serves as a gathering spot for Temple students to chill and hangout. Have a picnic, Throw a ball, dance and admire the Bell Tower—whatever it is you're doing there are always people there to do it with. "I miss Beury Beach the most, especially when it's nice out. I love how full of life and how much happiness the campus gets when everyone is at Beury," Temple University junior Isabella Zanoni said. On a big campus like Temple, students gathering on Beury Beach gives the campus a homey feel, which students miss when they aren't on campus.
3. Showing your TU Pride at Football and Basketball Games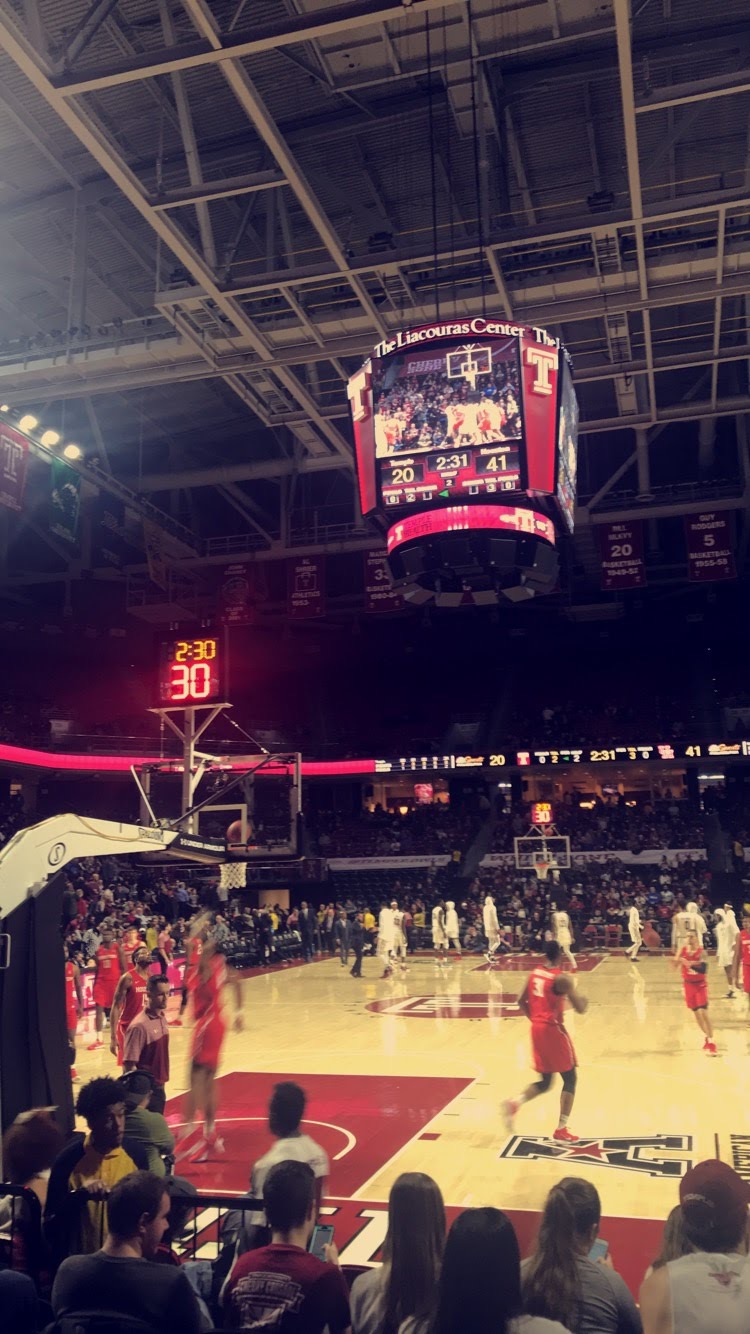 Two events that allow students to embrace their school pride and school spirit are Temple Football and Basketball games. Though Temple students immerse themselves in tons of athletic programs that the school offers, football and basketball games often have the most viewers. Students cheer on Temple teams, rep cherry and white and sing the Temple fight song. Unlike most universities, Temple has not one, but two mascots named Stella and Hooter. You can find Hooter at all Temple sporting events while Stella, a real-life owl resides with her husband, Sherlock, at the Elmwood Park Zoo. With all of the excitement revolving around Temple athletics it's hard to imagine not 'fighting for the cherry and white' all summer. Who knows? Maybe you'll find yourself sining the fight song while lounging on the beach.
4. Stopping by the Food Trucks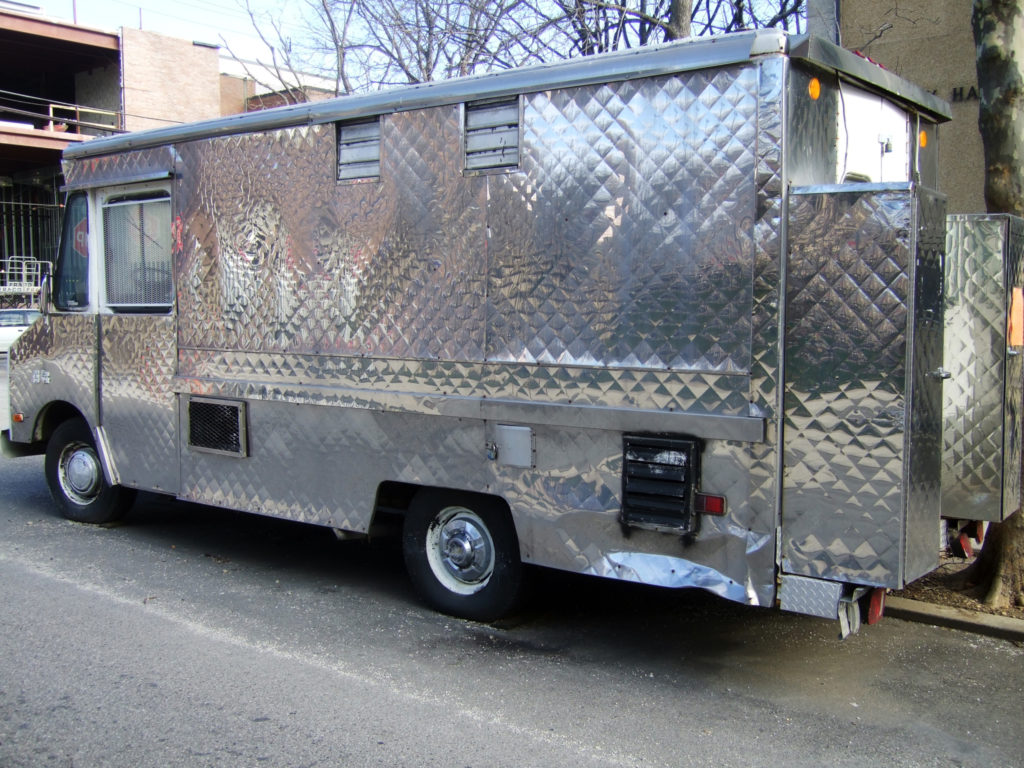 It is no secret that Temple University has the most authentic, delectable food trucks known to the streets of Philadelphia. Dozens of food trucks line Temple's streets including Halal trucks offering Halal cuisine, The Creperie offering french cuisine and finally, the popular "fruit truck," offering fresh fruit and smoothies. "My favorite food truck is the fruit truck. It's a great healthy snack to grab in between classes," Temple University senior Samiya Green said. With all that these food trucks have to offer, Temple students never go hungry. Not only are food trucks convenient and cheap, but they are unique to Temple University. How could Temple students not crave food from their favorite food trucks all year round?
5. Exploring the City of Brotherly Love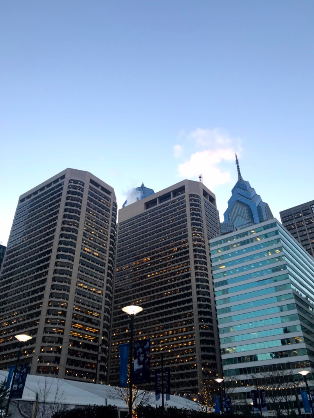 Temple's location in the city of Philadelphia opens doors to urban city life. Temple's location on Philadelphia's Broad Street line, the subway system that connects students to the city, exposes students to public transportation and big city living. Sure, SEPTA, Philadelphia's transit system may be frustrating when it runs late, but it comes in handy when travelling to Center City. Between historical sites such as Independence Hall in Old City, famous cheesesteak spots and Fairmount Park, the options are endless. With the city at their fingertips, Temple students long for the urban city life, even when they leave their beloved city of Philadelphia.
6. Letting Loose at Temple Parties
I know what you are thinking, what makes parties at Temple University different than those at other universities? Whether you attend a frat party in your early years at Temple, a house party or an underground basement party, you will always have a unique, exciting experience. Believe it or not, partying can be a bonding experience for roommates, friends and anything in between. Not only will you see old friends, but you will make new friends and have the time of your life. "I come from a small town so going to Temple is fun for me because every weekend is another adventure," Temple University junior Sadie Goodwin said. Yes, your shoes might get ruined but that's why most Temple students have a designated pair of party shoes. Parents make partying at home difficult thus, students miss Temple's superb parties. After all, why wouldn't they?
7. Showing up to Philly Style at 1 a.m.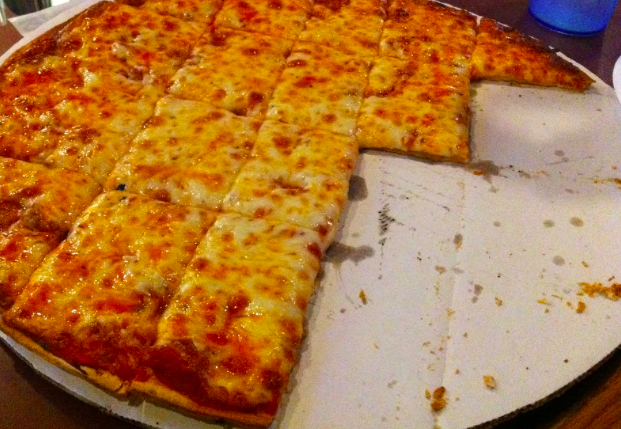 Along with attending Temple parties comes spending late nights at Philly Style Pizza & Grill. Philly Style Pizza & Grill, commonly known as Philly Style, is the place where students usually grab a bite to eat after parties, because not only is it conveniently located on Broad Street, but it is also open late on weekends. Without Philly Style, Temple students can agree that Temple's party scene wouldn't be nearly as popping. Even when there aren't any parties, Philly Style does exceptionally well, serving students a variety of food items. Offering square pizza, wings, sandwiches, hoagies, burgers and more, Philly Style has everything college students could possibly want to eat. The high quality food options set Philly Style apart from other campus eateries. Students definitely miss late nights at Philly Style – even if they can't remember them the next morning.
8. Getting Caffeinated at Saxbys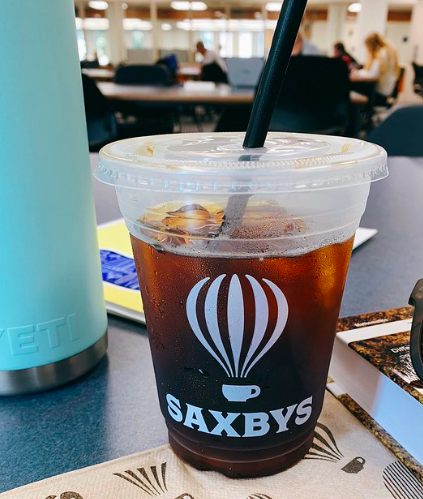 It is no secret that college students juggling school, work and everything in between run on caffeine. Saxby's, a Philadelphia based coffee business has two locations on Temple's campus: a shop on Liacouras Walk and a new student run shop within the Fox School of Business Alter Hall. With its great music, great food and handcrafted drink offerings, Saxby's makes for a great place to hang out on campus, and even to study. Saxbys brings good eats, drinks, productivity and music together. Since Saxby's is Philadelphia based, Temple students cannot find their quaint little coffee shops anywhere else. Students can barely go a day without their caffeine fix, let alone an entire summer, so of course they miss Saxby's.
9. Strolling Down Liacouras Walk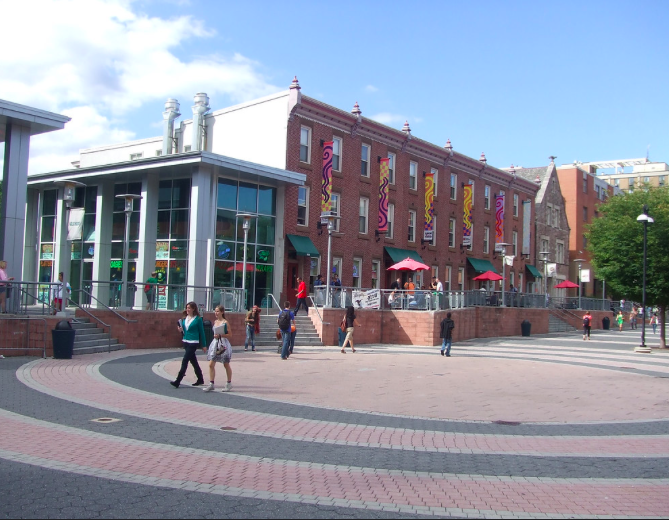 Every Temple University student knows that the hub of campus is Liacouras Walk. Whether students are trying to get to J&H, Morgan Hall or anywhere in between, Liacouras Walk remains a path along campus that everyone comes to know too well. With residence halls such as 1940, academic buildings such as Alter Hall, part of the Fox School of Business and eateries such as Saxbys and Maxis, Liacouras walk has something for everyone. With its central location, Liacouras Walk does a great job of tying campus together. "There's always something to do on campus, especially on or near Liacouras Walk," Temple University sophomore McKenzie Jarrell said. When it comes to all that campus has to offer, Liacouras Walk is worth checking out.
10. The People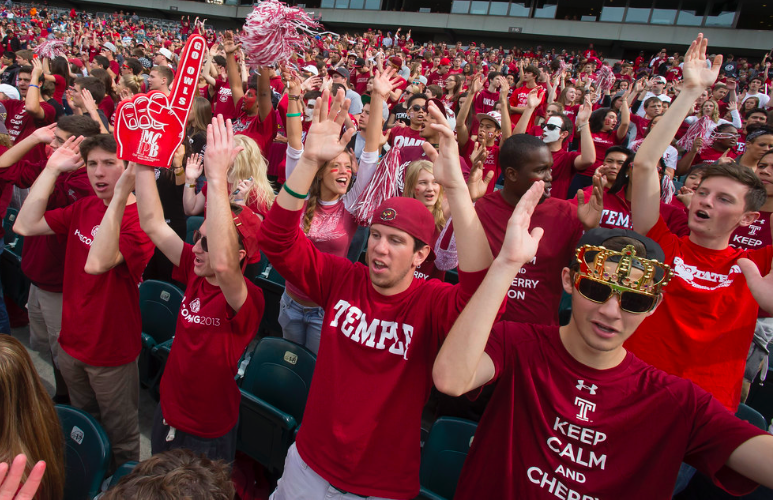 Temple students are unique compared to those of at other universities. Known for its diversity, Temple University is a place of acceptance of people of all ethnicities, genders, sexual orientations and religions. Besides being diverse, Temple Owls can be found across the United States and across the world. The city of Philadelphia attracts a variety of different students that make us Temple Made and Temple Proud. Due to the school's large population and diversity in every aspect, students are bound to make friends, possibly the best friends of their lives. "I miss my friends the most out of everything at Temple because they truly grew to be like my family," Temple sophomore Michelle Levin said. With bonds like these stretched over the summer, how could Temple students not miss the other people at Temple?