Nestled on the edge of the Balkans, the small country of Montenegro offers much to see. Montenegro, or Crna Gora in Montenegrin/Serbian, boasts wonderful flora and gorgeous landscape to explore. Because of its small size, one can see all of Montenegro within two weeks. With its winding mountainous roads, colossal mountains, and ancient towns, you have a ton of extraordinary places to choose from in this gem of the Balkans. From some of the best beaches in Europe to open meadows, your time in Montenegro will definitely leave a lasting memory.
Read on to see the best 10 places to visit in Montenegro.
1. Kotor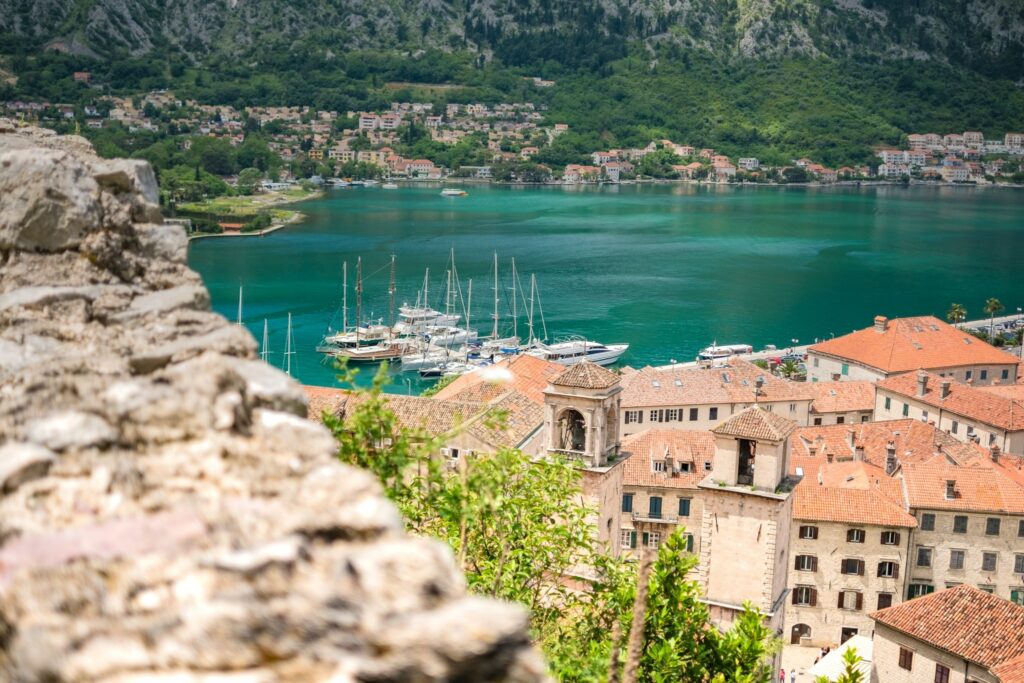 In the heart of Boka kotorska (Bay of Kotor) lies a little medieval town known for its antiquity. Kotor, settled on the coast, features Venetian fortifications and majestic mountains. Kotor will not only make you feel as if you've stepped back in time but will captivate you with its natural beauty. UNESCO declared it a World Heritage Site in 1979 and in 2017. Besides great views and sight-seeing spots, Kotor has a few sandy beaches and other smaller beaches to check out.
"Kotor mostly consists of Stari Grad, or Old Town, but it's truly cool to experience," California State University San Marcos junior Tijana Škrbić said. "They have a lot of churches and walking through Stari Grad will make you feel as if you have been transported back in time."
While in Kotor, one must hike up to the San Giovanni Fortress or see the Sea Gate, the historic entrance to Kotor's Old Town. In Stari Grad (Old Town), make sure to visit the bazaar, Trg od Oružja (Square of Arms), the St. Tryphon Cathedral, Crkva Svetog Luke (St. Luka's Orthodox Church), and the maritime museum. If you love cats, check out the Kotor Cats Museum. And of all things, take a cruise out onto the water and visit Gospa od Škrpjela (Our Lady of the Rocks), Plava Spilja (Blue Grotto) and Sveti Djordje (Island of St. George).
2. Perast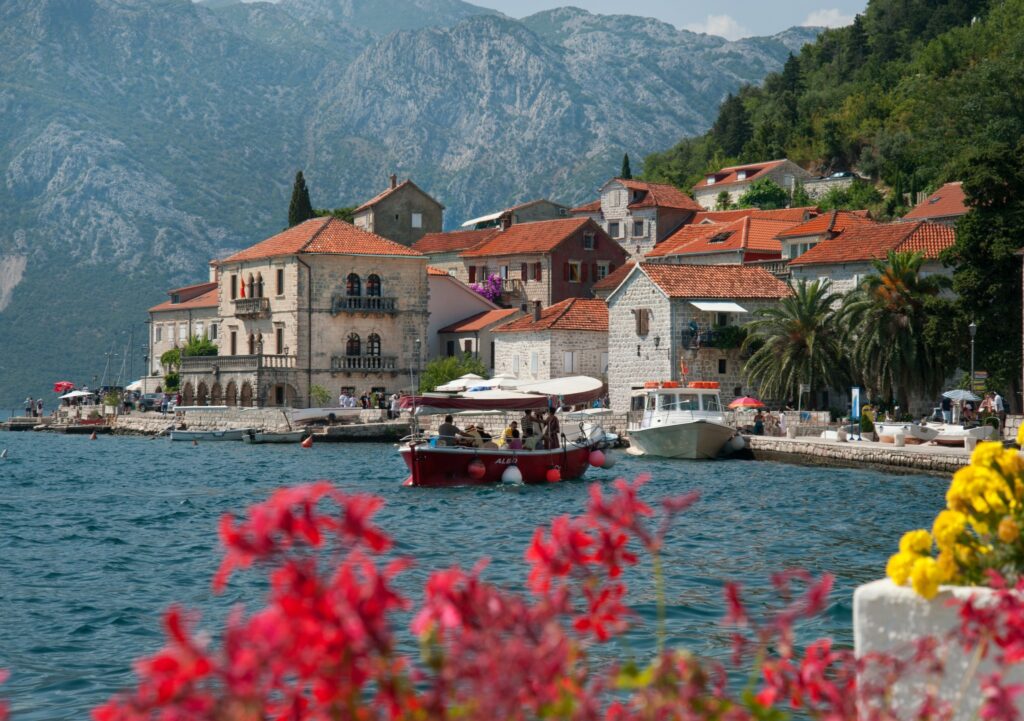 Only a 20-minute drive from Kotor, the old town of Perast remains a picture-perfect postcard. Nearby, on the water, lie the islets of Gospa od Škrpjela and Sveti Djordje (mentioned above). Like most towns in Montenegro, Perast offers many churches and cathedrals, including Sveti Nikola's Church, St. Anthony's Church, St. Mark's Church, and the Church of Holy Mother Rozaria. Interestingly enough, Perast is also home to several palaces: Lucic-Kolovic-Matikola Palace, Palace Zmajevic, Smejka Palace, and Bujovic Palace. And of course, one can visit the several museums and beaches Perast has to offer.
"Perast is a super small town, and they really only have one street," Škrbić said. "However, the two churches on the water are a must."
Due to its short distance from Kotor, Perast is perfect for a day trip, where one can explore its tiny streets and ancient buildings. While in Perast, make sure to check out the churches and palaces, which will leave you in awe. Take a walk along the seaside promenade and revel in the scent of sea salt. Find a nice restaurant or café to have a cup of coffee and enjoy the scenery. If you don't have a car, taxis and buses in Kotor offer trips to Perast. 
3. Budva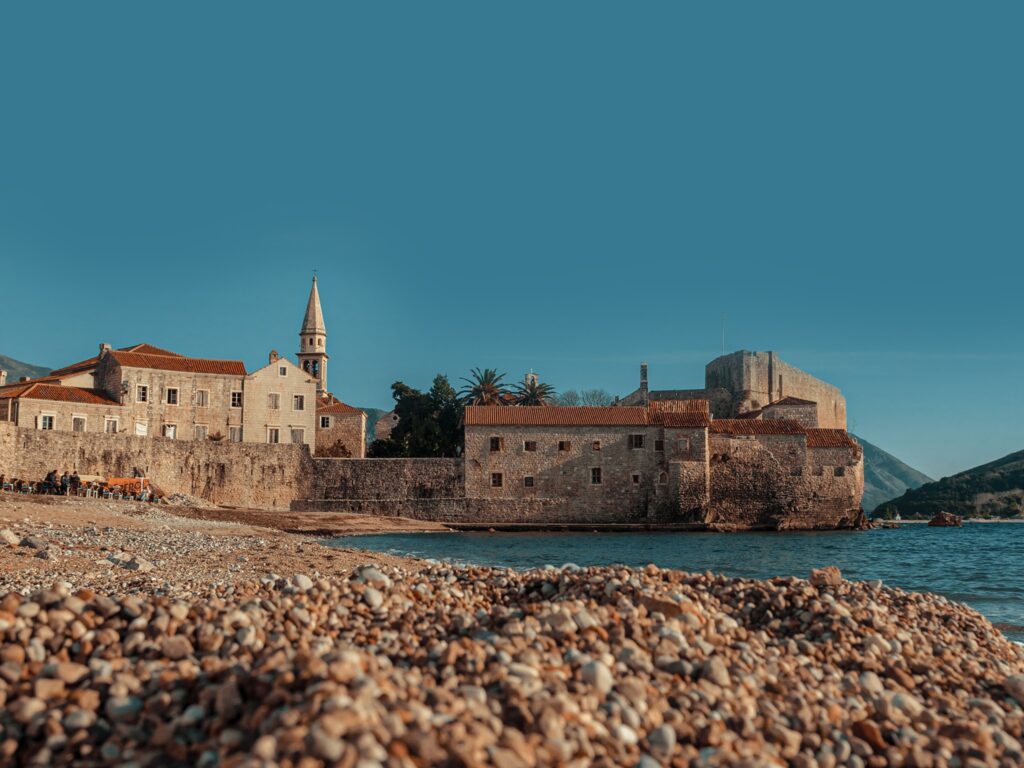 One of the most expensive cities in Montenegro, Budva offers a wide variety of the best beaches in the country. Many consider Jaz Beach, located about ten minutes away from the city center by car, one of the top beaches in Europe. Other must-visit beaches include Mogren, Bečići, Sveti Stefan, and Ploče. With a tiny, ancient old town that will make you feel transported back to Venetian times, Budva remains one of the best places to visit, and not just because of its beaches and gorgeous mountain views. Young people flock to the city in the summertime due to the wide variety of clubs situated on the coastal promenade. If you love the nightlife, then Budva is the place for you.
4. Sveti Stefan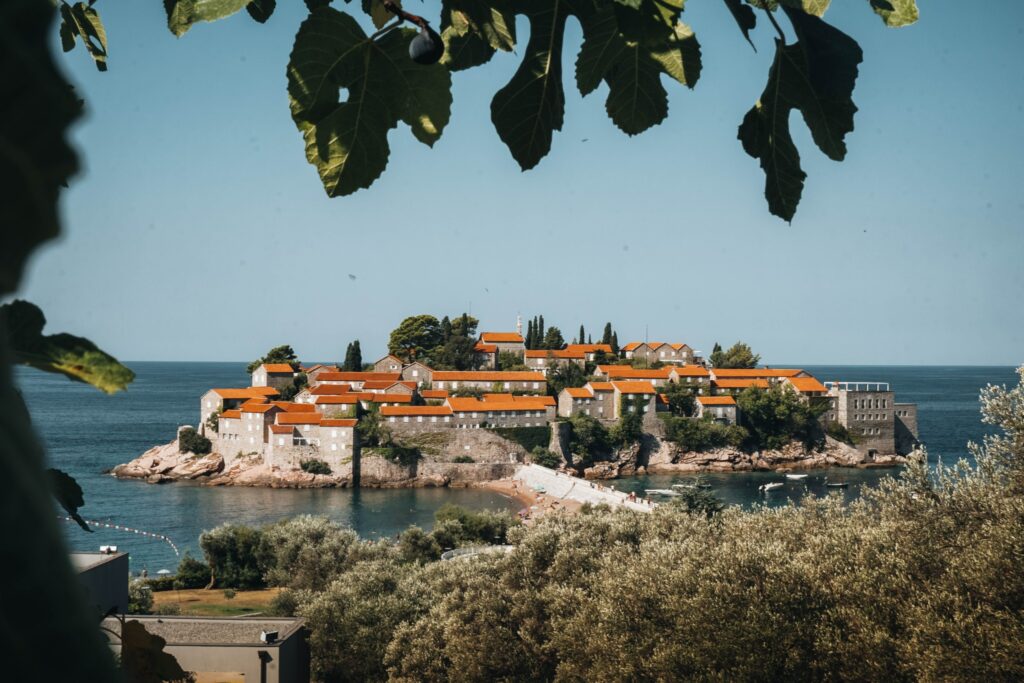 Located only six kilometers from Budva, the town of Sveti Stefan (Saint Stephen) boasts a small island connected to the mainland. On the island lies the Aman Sveti Stefan resort, a fairly new attraction to the town. While the island itself only allows resort guests, the beaches surrounding the islet remain open to the public. Sveti Stefan might seem insignificant despite its beauty, it has a royal history. Villa Miločer, now part of the Aman Resort, belonged to the Queen of Yugoslavia, Marija Karadjordjević, who spent her summers there.
5. Herceg Novi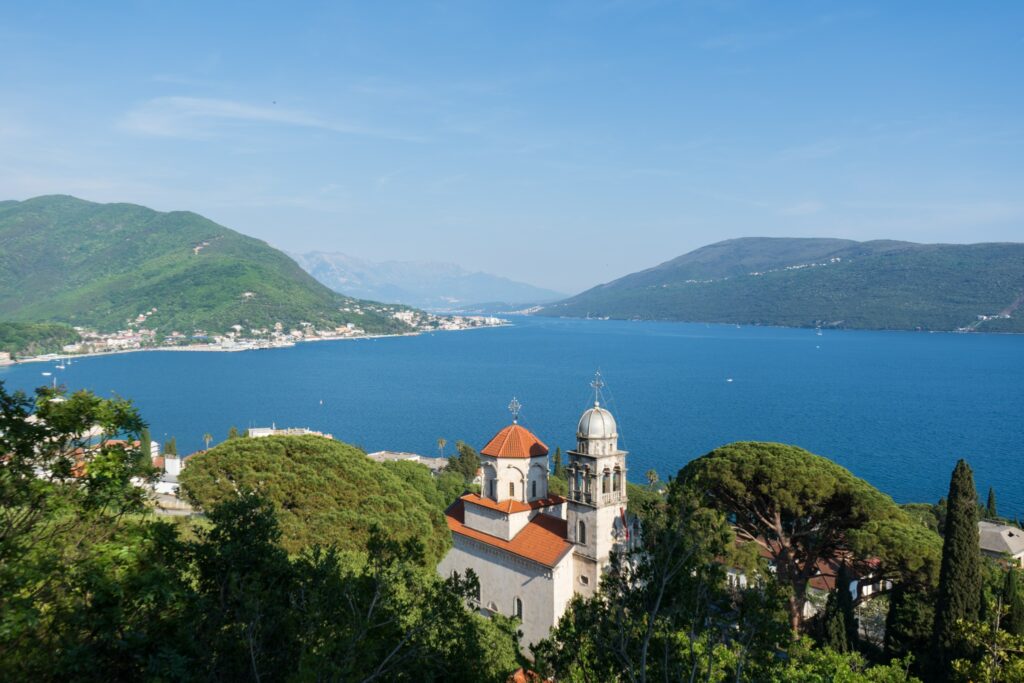 Due to a long history of several occupations and settlers, the coastal town of Herceg Novi has diverse architecture and many attractions. The King of Bosnia, Tvrtko I Kotromanić founded Herceg Novi in 1382 when he built his fortress. With Serbian, Italian, and Ottoman influence, Herceg Novi has several historical attractions, including a Tvrtko I's castle, Forte Mare. Other attractions include the Turkish Kanli tower, a 19th century Austrian clock tower, and seven Serbian Orthodox churches and monasteries. Before the dissolution of Yugoslavia, Herceg Novi was one of the most popular beach destinations. 
"It's a very pretty and tourist-y destination to visit in Crna Gora," Škrbić said. "They also have a lot of really good ice cream parlors too."
Like in other towns in Montenegro, make sure to take a stroll around Herceg Novi's Old Town and explore the fortress. Find a nice restaurant to have lunch or dinner, and then go looking for an ice cream parlor. And while Boka kotorska doesn't have too many sandy beaches, Herceg Novi offers boats rides to other beaches, especially to Luštica, which sits across the bay. Make sure to check out Mamula Fortress, Dobrec Beach, and Miriste Cove. And as always, take a walk down the coastal promenade.
6. Petrovac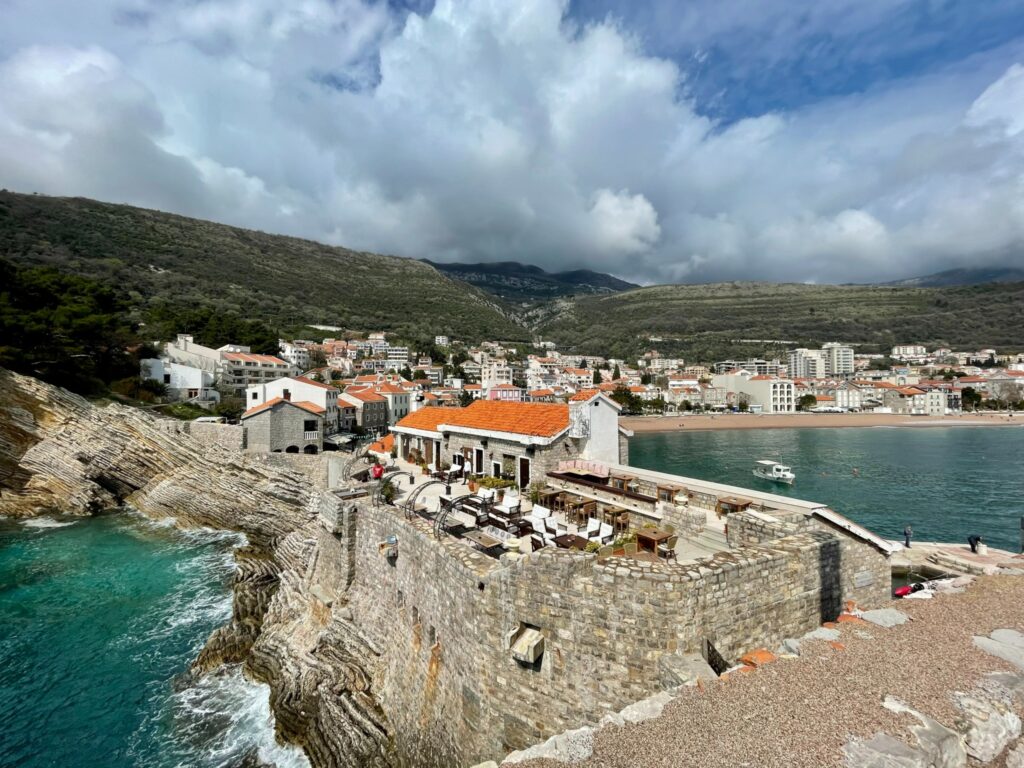 Down the coast from Budva lies Petrovac, known for its tranquil and relaxing atmosphere. Despite not having a lively nightlife like Budva, tourists still flock to Petrovac for its sandy beaches. While in Petrovac, make sure to check out the many spas the town offers and visit one of its beaches. Like other Montenegrin towns, Petrovac has a variety of churches to visit. Make sure to take your time exploring this splendid town.
"Petrovac is a very popular summer beach destination," said Škrbić. "And it has a very cool night club inside the castle."
While in Petrovac, take a stroll down the quay and get some gorgeous pictures of the landscape. Visit either Lučice beach, Kraljčina beach, or Perazića do beach for a fun beach day. Explore Kastio Castle and the two monasteries, Manastir Reževići and Manastir Gradište. One of the more interesting parts about Petrovac? Two separate movies feature the little beach town, including a James Bond film.
7. Ostrog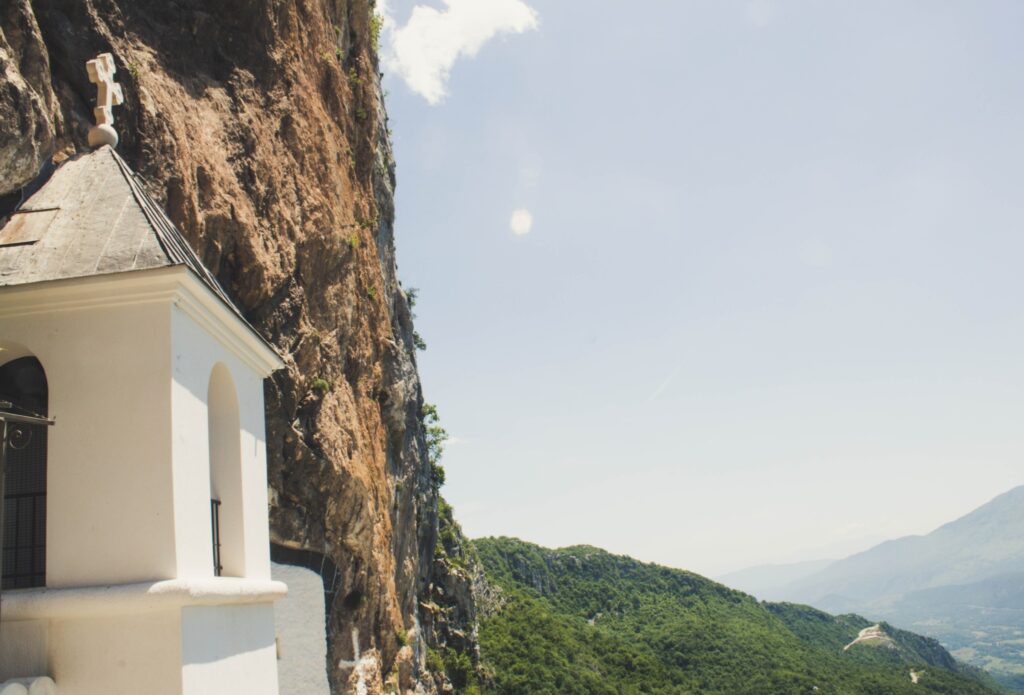 If you think you've seen enough churches and cathedrals, you really haven't. Ostrog Monastery, a small monastery built into a cliffside, remains one of the most magnificent monasteries that one absolutely should visit. Dedicated to Sveti Vasilije Ostroški (Saint Basil of Ostrog) who founded and built the monastery, Ostrog remains one of the most popular pilgrimage places in the Balkans, mostly due to the life-saving miracles pilgrims have experienced after praying there. The monastery keeps the Archbishop Vasilije's enshrined body on display, where visitors pray to the saint. A fascinating aspect of Ostrog to look out for is the vine which grows out of the rock, considered a miracle.
8. Durmitor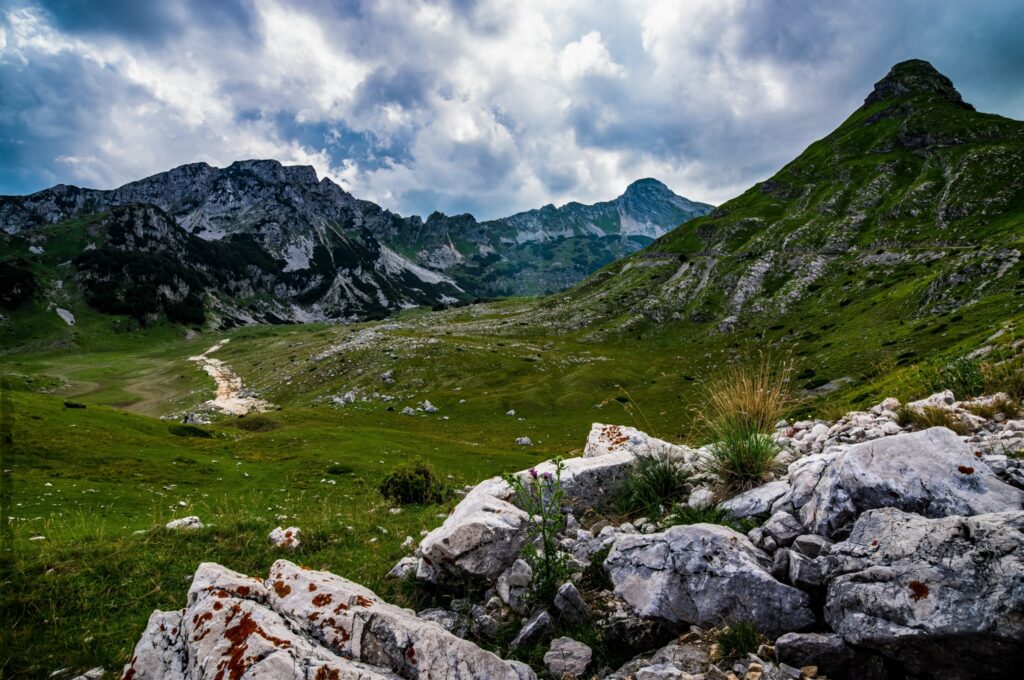 Another UNESCO World Heritage site and the largest national park in Montenegro, Durmitor features many summits, canyons, rivers, and glacial lakes. Of its 18 lakes, Crno jezero, or Black lake, receives the most attention from tourists due to its walking distance from the town of Žabljak. Several activities offered on Durmitor include, skiing, hiking, water sports, snowboarding, and mountaineering. Make sure to check out Stožina, a peak known for its funny shape, and the deepest gorge in Europe, the Tara River Canyon. A must-see includes the Djurdjevića Tara Bridge, a 365-meter-long bridge spanning over the Tara River with a gorgeous view of the canyon.
9. Rijeka Crnojevića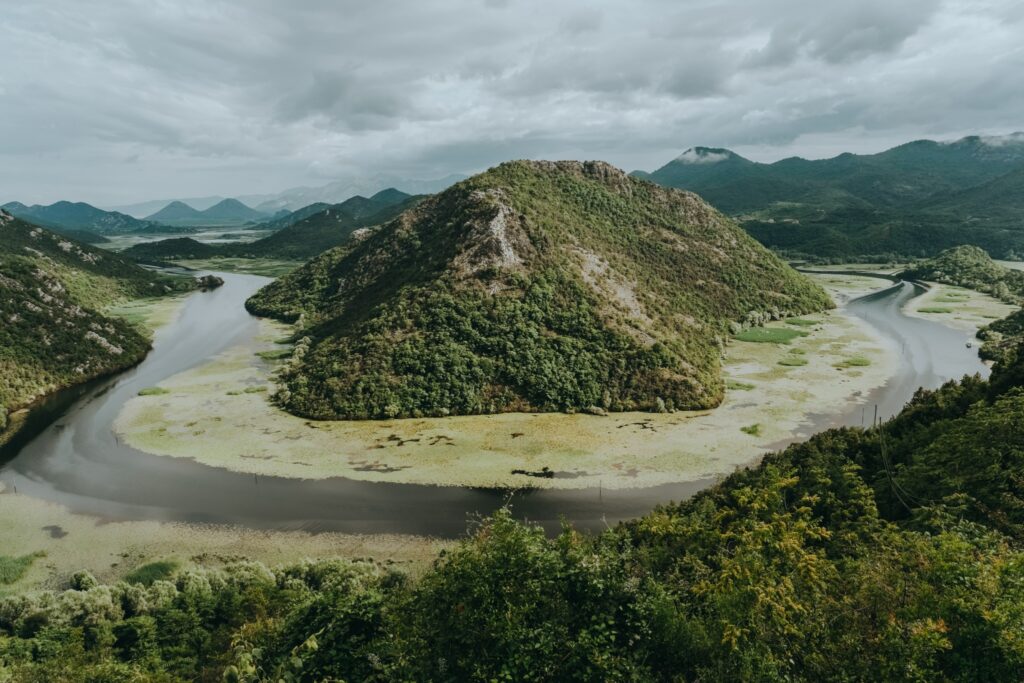 Near the town of Cetinje, the former royal capital of Montenegro, lies one of the prettiest rivers in the country. Rijeka Crnojevića features a ton of wildlife, kayaking, and caves. The river drifts into Lake Skadar, the largest lake in the Balkans and Southern Europe. While in Rijeka Crnojevića, visit the old stone bridge in the town of the same name and take a boat trip to truly experience the river in all its glory. Make sure to bring a camera with you!
10. Lovćen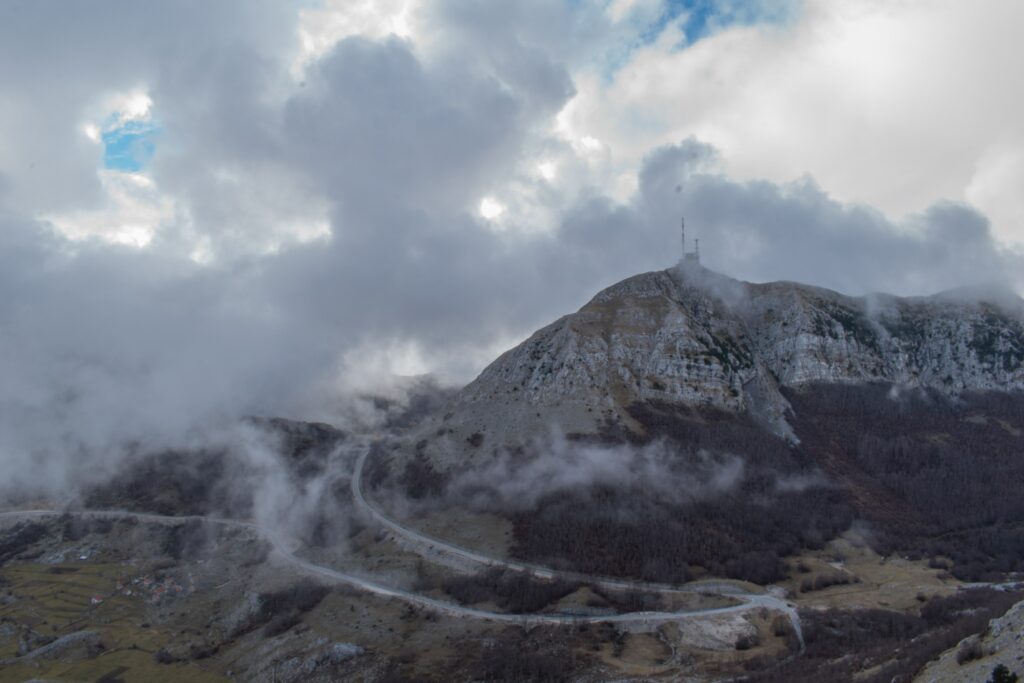 The peaks of Lovćen mountain and national park inspired the country's name, Crna Gora, which means "Black Mountain". One of the summits, Jezerski vrh, features the mausoleum of Prince-Bishop Petar II Petrović-Njegoš, an important figure in both Montenegrin and Serbian history and literature. Located only a short drive from Kotor on the serpentine road, Lovćen has much to offer, including the usual biking and hiking activities found on mountains. Visit nearby Njeguši Village, Njegoš's birthplace, and Cetinje, the former royal capital of Crna Gora. And if you feel particularly adventurous, try out the zipline!