After months spent inside stuffy classrooms and running to catch the campus shuttle, I could not wait for summer to begin. My sister and I were planning a trip to Belgrade, Serbia where we were supposed to spend two months living on our own. I was terrified. In the end, however, it turned into a summer I'll never forget. At the risk of sounding cliché, I "found" myself. Who knew that all it would take would be two months alone in a one-bedroom apartment with your little sister?
Last summer, I found myself living alone in a foreign country with my sister.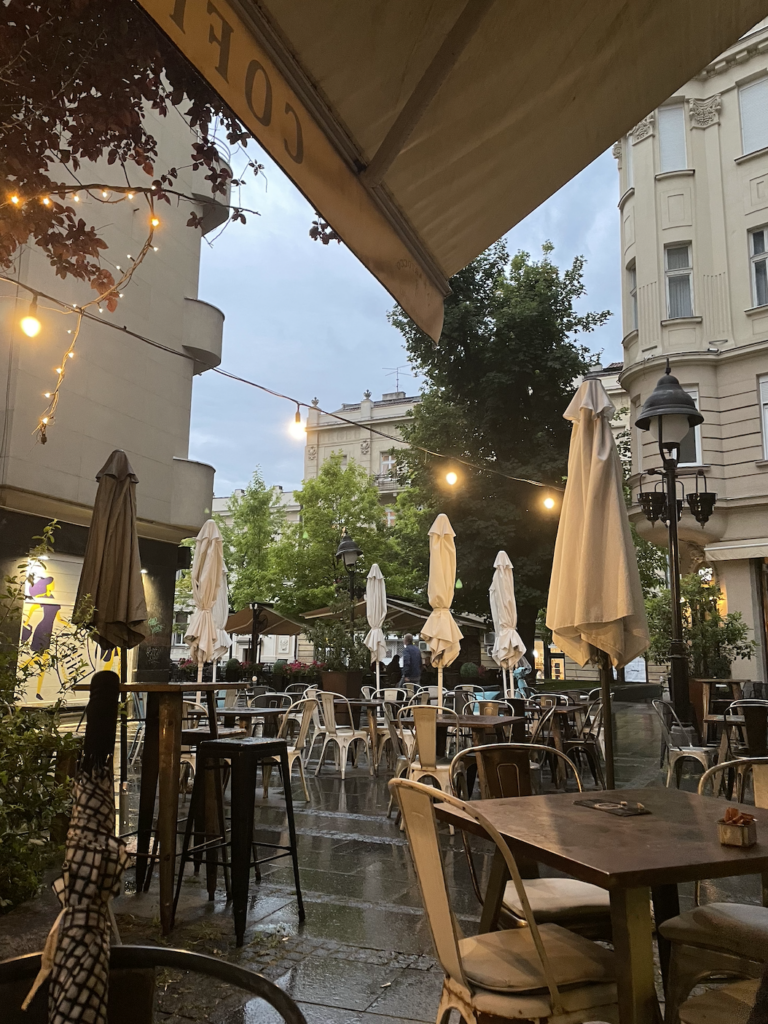 Every summer for as long as I can remember, my parents would put us on a plane for Belgrade, Serbia. Well, almost every summer. More often than not, it started off as a family vacation with all four of us. We would spend the entire summer visiting friends and family. Sometimes my sister and I would travel with our grandparents or aunt and then reunite with our parents at the summer's end. But last year, the tables turned.
My parents decided to stay behind for the summer. They instead decided to send my sister and I with an elderly granduncle and a family friend to accompany us to Belgrade where we would then split up. I never traveled alone without an adult I trusted before and, consequently, never needed to worry about navigating airports. Needless to say, I felt pure terror. The fact that I would remain alone with my sister for two months in a "foreign" country didn't fully register in my mind at that point. Thoughts on how I needed to get my sister and granduncle from JFK's Terminal 5 to Terminal 1 where Air Serbia awaited floated through my mind.
I already expected the worst. Yet, it defied even my worst expectations. My mom rented out a room at the TWA Hotel for us to "freshen up" before the nine-hour flight from New York to Belgrade. My sister and I cleaned up while our granduncle went off with our family friend. We checked out an hour later and decided to meet up with them only to discover that they were already at Terminal 1. Me, being the worried and anxiety-ridden person I am, almost immediately dissolved into a state of utter distress.
Even though JFK Airport plastered signs on almost every surface, I stayed so stressed that a feeling of being overwhelmed took control of me.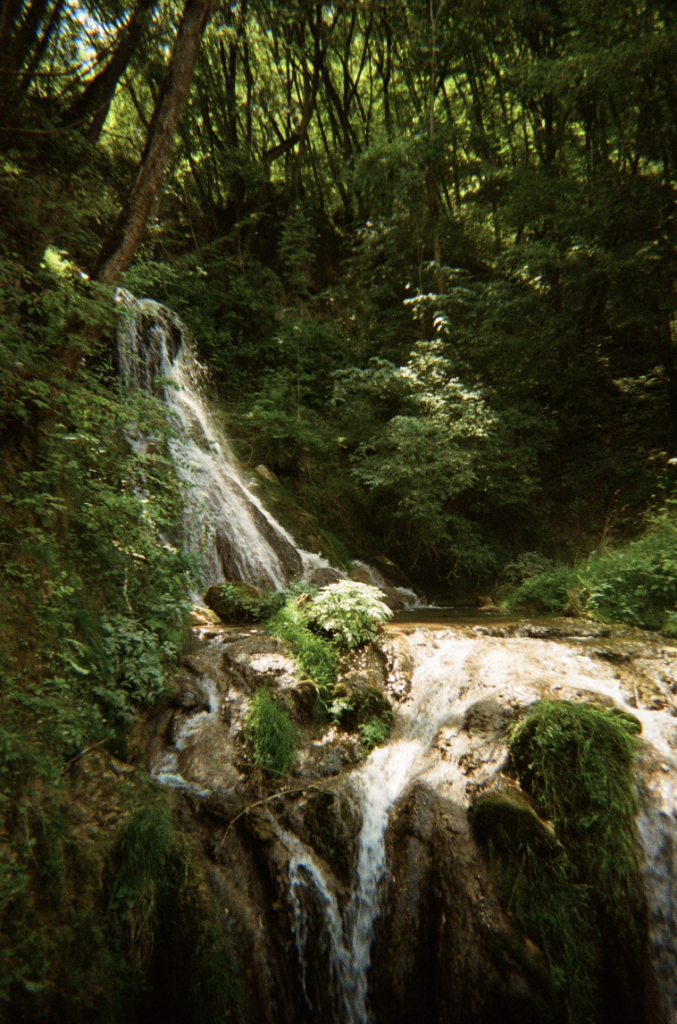 Everything turned into one of those cheap kaleidoscopes you'd get as a prize from your dentist's treasure chest. My 15-year-old sister didn't make things easier, considering she only trailed behind me like a lost puppy. So, I called our mom. While on the phone with her, I somehow managed to get the two of us onto the AirTrain and to the correct terminal.
From there, everything went easy sailing (or flying). Our grandfather picked us up from the airport and spent a couple days with us before returning to our mother's hometown due to work. He showed us around, making sure we knew how to turn the stove on. Our paternal grandfather lives in a city two hours north, too far for us to commute to and from due to my sister's tennis schedule. My sister and I were then left alone in our aunt's one-bedroom apartment in Belgrade. At first, we were excited. We never lived alone without any adults (even though I am an adult) and didn't ever not have any rules. So, the fun began!
We downloaded about three different transportation apps from the Serbian version of Uber to a simple taxi app. We didn't have a car. Besides, I wouldn't dream of driving in Belgrade (narrow streets combined with a disregard for the rules by almost every driver made me beyond anxious). That caused us to learn the bus lines. Thankfully a bus stop stood right outside our aunt's building. We easily figured out which line would take us to the city center and which would take us all the way across the city to the tennis club. Every two to three weeks I'd go down to the little kiosk and add more money to our bus cards. It only took us about five rides on the bus to get used to the crazy, Fast and Furious-like driving.
The absolute worst part about living alone took form in the activity of grocery shopping.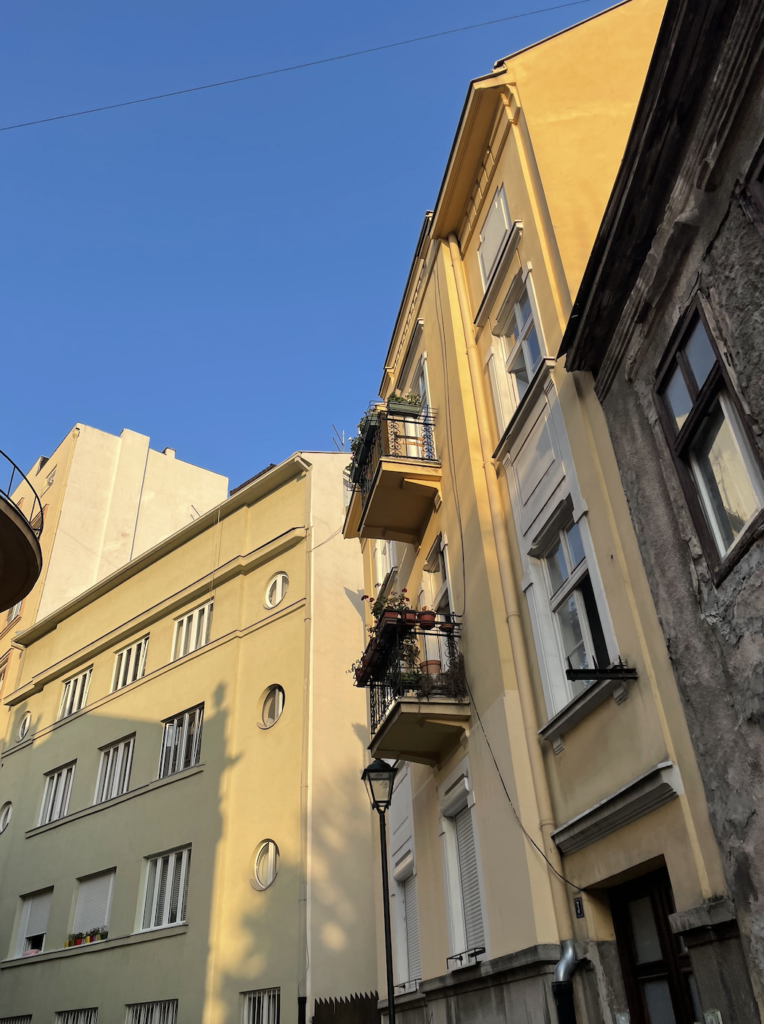 The elevator in our aunt's building, a literal giant block of cement, looked as if it needed a renovation. I considered that insane since the architects built it in the '80s. My sister and I elected to take the stairs to the eighth floor every single day (quite the workout). We didn't know true pain until we needed to lug gallons of water and groceries up eight flights of stairs. We ended up doing it three times a week too.
About two weeks into our stay, my mom called to remind me to pay the bills. I still lived at home, so I never needed to worry about paying any sort of bills. As a result, I did not know how to do it in the United States. Consequently, I didn't know how to do it in Serbia either. As it turns out, you can do almost everything at the kiosk! As flabbergasted as this made me, I somehow managed to pay the electric and water bills.
My sister and I easily threw ourselves into a routine.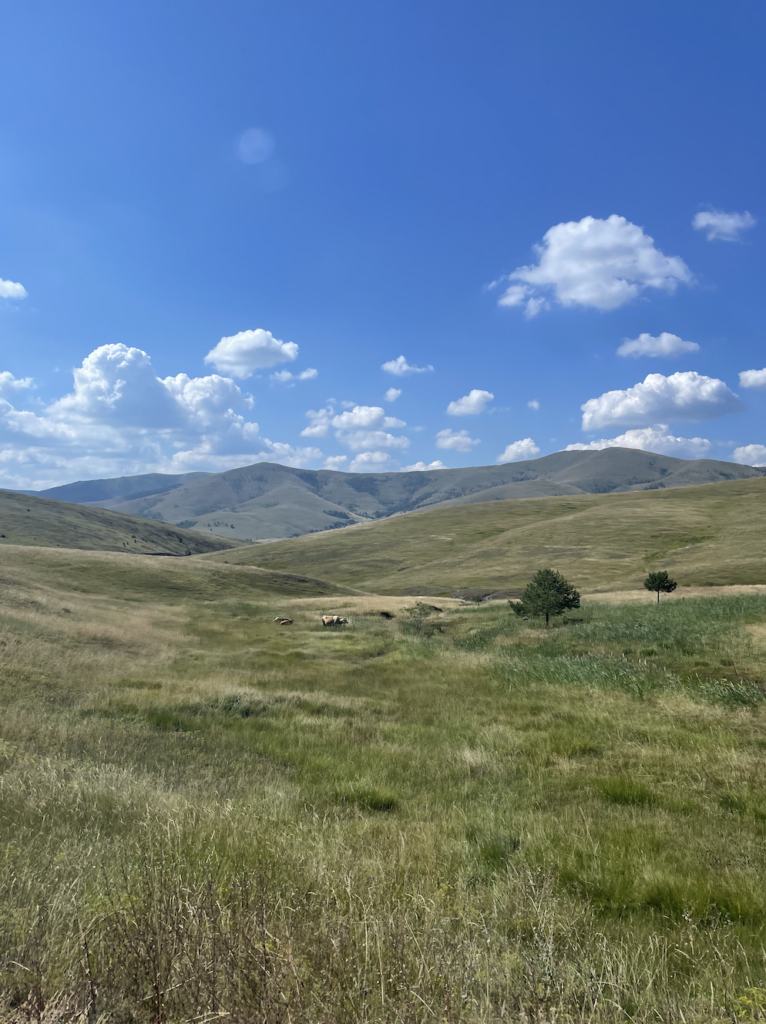 I did the laundry and house cleaning. She cooked and did the dishes. We took turns buying groceries or we went shopping together. As the older sister, I made sure to pay the bills and keep up the bus cards. Most times we'd walk down the street to our favorite restaurant, have dinner there and then bring home leftovers for the next two days. We went so often that we're now on a first-name basis with the waiters.
We met up with friends from Serbia and the States, hung out with them and explored the city. I spent time with my cousins after not seeing each other in years and reconnected. I became very close with another cousin after we realized how much we think alike. Now we practically act like siblings. I learned how to navigate Belgrade without Google Maps (for the most part). Most importantly, I fell in love with Belgrade, its gorgeous buildings and its cobblestone streets. I could easily fit in with the lifestyle and culture. I absolutely adored it. I even realized that I could live there and impulsively changed my major. Now I can't wait to head out and spend another summer in the city of my dreams.