What's better than one New Years celebration? Two New Year's celebrations. Like everyone else in the world, I welcome the New Year on January 1st with fireworks, friends, and way too many firecrackers. However, much of the Eastern Orthodox world thinks otherwise. Growing up, New Year's Eve quickly turned into one of my favorite holidays, simply because it meant seven more days until Orthodox Christmas. To make things even more exciting, the seven days following Orthodox Christmas signified the start of a new year with the Serbian New Year.
For Serbs like me, New Year's happens twice in two weeks.
Two Calendars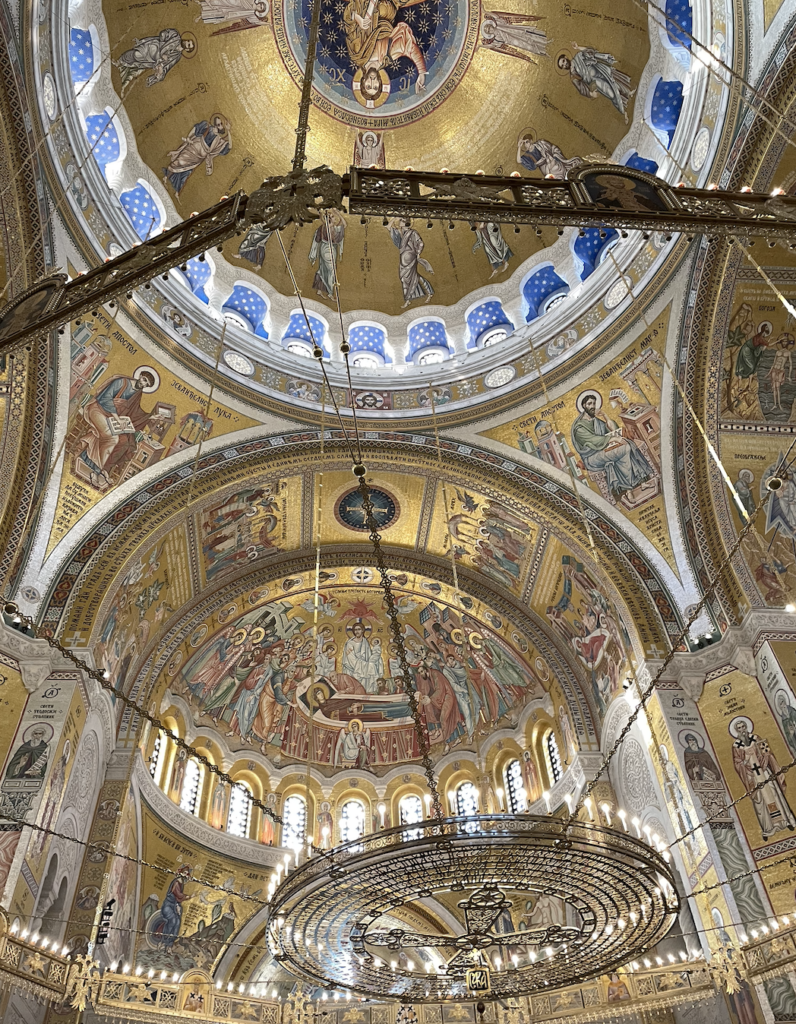 When people start counting down to December 25th, I used to ironically tell them that I had already celebrated Christmas this year. Obviously, I received some funny looks in response (who wouldn't?). The same would happen when I'd say I haven't celebrated Christmas yet after December 25th. Unironically, I'd have to explain how Serbian Orthodox Christians celebrate Christmas on January 7th by the Julian calendar, instead of the Gregorian calendar like the rest of the Christians in the world. Lately, however, I've stopped acting like a smart aleck as a consequence of my pure idleness; it's tiring having to explain all that.
Most Orthodox Christians celebrate Orthodox Christmas, or Božić in Serbian, on December 25th by the Julian calendar, which happens to fall on January 7th by the Gregorian calendar used worldwide. Even though Serbia and other predominately Orthodox countries like Macedonia, Russia, Belarus and Ukraine follow the Gregorian calendar, their Eastern Orthodox Churches never accepted the newly revised Gregorian calendar, vying to stick to their traditional Julian calendar. Other Orthodox Churches like the Bulgarian Orthodox Church and the Greek Orthodox Church have adopted the Gregorian calendar, thus celebrating Christmas on December 25th Gregorian unlike their Orthodox counterparts who have persistently kept to their traditional Julian calendar, which brings us back to New Year's Eve.
Tito's Yugoslavia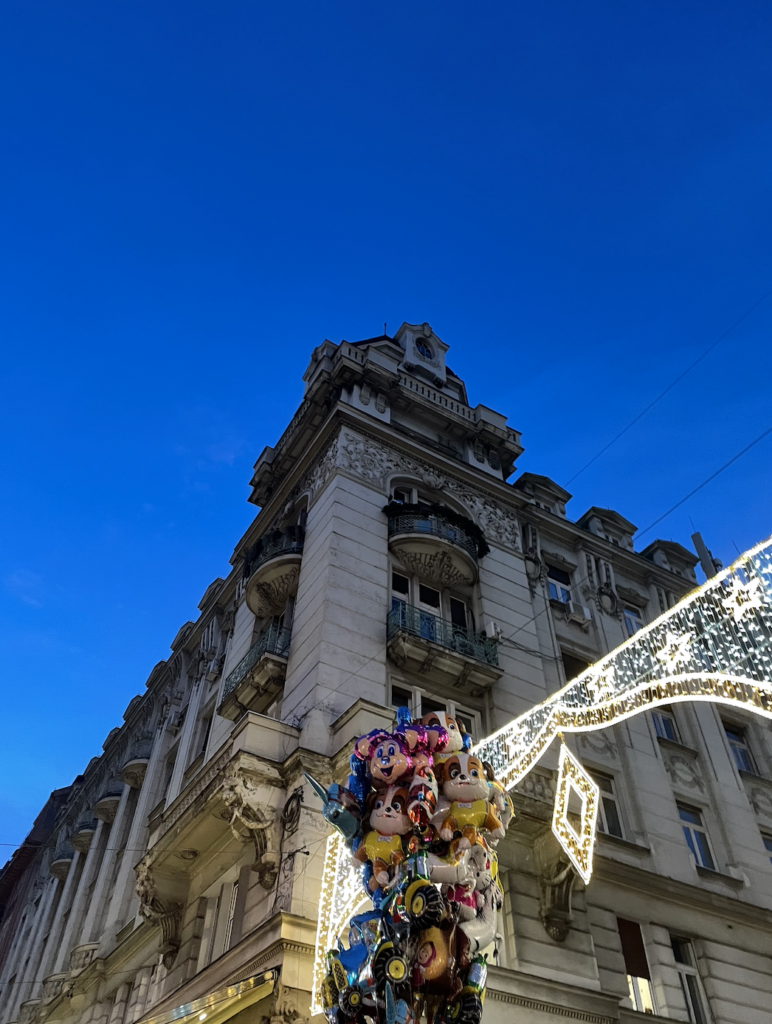 After World War I, Serbia transformed into part of the Kingdom of Serbs, Croats, and Slovenes, colloquially known as Yugoslavia (Jugoslavija). In the aftermath of World War II and the German invasion, the Yugoslav Partisans quickly took over the kingdom and abolished the Karadjordjević dynasty and monarchy. Led by Josip Broz Tito, who quickly became president, the country adopted a new name: the Socialist Federal Republic of Yugoslavia, or SFRY.
During Tito's regime, the communists tried to suppress religious holidays, which, due to its celebration by only Serbs and the religious calendar, included the Serbian New Year, or Српска Нова година/Srpska Nova godina (side note: we have two alphabet scripts, Cyrillic and Latin respectively). While the communists forbade Srpska Nova godina and the nation celebrated New Year's Eve on December 31st with the Western world, many Serbs, in typical stubborn Serbian fashion, continued to honor their roots on January 13th, Serbian New Year's Eve, in secret.
As a consequence of the communist regime, Deda Mraz also came into existence. Deda Mraz, or Grandpa Frost, comes from Russian folklore and shares characteristics with Santa Claus. Before Yugoslavia, Serbia had its own version of Santa, Božić Bata, or Christmas Brother, who, unsurprisingly, shared the same characteristics with Santa and Deda Mraz.The main difference between the two Slavic Santa Clauses lies in the day they deliver their gifts to children. Božić Bata, an Orthodox character, delivered his presents publicly on Christmas (Jan. 7th), while Deda Mraz, a Yugoslav character, delivered gifts on New Years (Jan. 1st), a result of the communist oppression of Orthodox ideals.
Srećna Nova!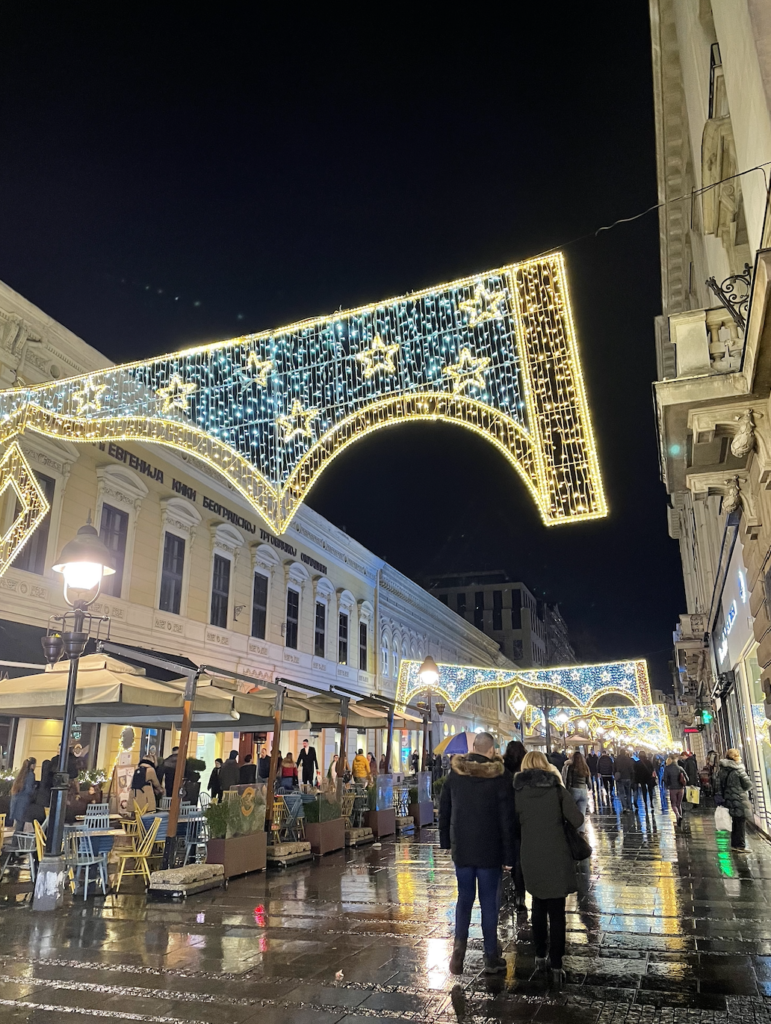 Today, Serbs happily celebrate New Year's on January 1st and Srpska Nova godina on January 14th. We celebrate them almost identically, with music, fireworks, friends, and lots of food. Although not as sacred as Christmas, the ushering in of the New Year often times calls for parties and concerts across all of Serbia in cafes, clubs and bars. Last winter I spent December 31st on the Belgrade Waterfront with my family, watching Yugoslav singers Goran Bregović and Tifa perform, while Serbian heartthrob Saša Kovačević had performed only hours earlier. Across the city, in front of the National Assembly of Serbia in Belgrade, singers Marija Šerifović (winner of Eurovision 2007), Jelena Karleuša and Sara Jo held their own New Year's concert.
On the Belgrade Waterfront, Kula Beograd (Belgrade Tower) projected a countdown on its shiny surface. We counted down in earnest, with chattering teeth, considering the below-freezing temperature. When the clock chimed 12, fireworks went off over the Sava river, signifying the start of a New Year. Even though I couldn't feel my toes or fingers, I felt excited at the prospect that 2022 could turn out better than 2021. For the Serbian New Year, I did what I do every year: watch the New Year's Eve program on Serbian television because the 14th always falls on a weekday.
This year, unfortunate circumstances delayed my arrival in Belgrade by several months and to my great dismay, I had to usher in the New Year in the States. Thanks to several TikTok trends, it was an interesting New Years spent underneath a table eating fruit with my sister. Despite my shock at the end of another year ending way too quick, I can't wait to see what 2023 has in store for all of us. Happy New Year and Srećna Srpska Nova godina!