2020 did not turn out the way anyone expected. With an infinite number of hiccups and forks in the road, people may feel as if they accomplished little to nothing this year. However, keep in mind that we were (and continue to live) in a pandemic. Getting up to complete what seems like a menial task is more than enough during times such as these. Comparing your achievements to those of others never results in positivity, so let this be a sign to continue doing your best. Besides, learning how to reinvent yourself in 2021 can totally provide happiness if you want it. If pushing yourself to grow into the best version of you possible remains something you want in the new year, then luck is on your side.
Keep reading for a countdown of 10 ways to reinvent yourself for the new year!
10. Take Up That New and Interesting Hobby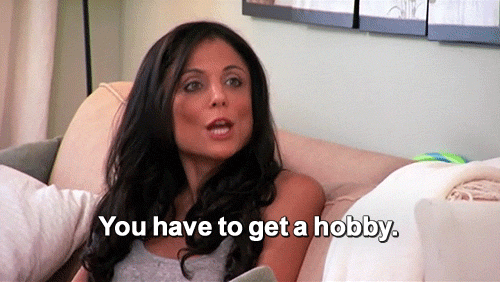 2020 left people with way too much time on their hands. Instead of watching The Office or The Good Place for the millionth time, some decided to discover their recreational talents. From learning how to sew or cook, embracing their crafty side with DIY home projects or even their artsy side, people found new ways to keep themselves entertained.
"I've always been really interested in art, having started to go to art museums with my grandmother when I was around eight years old. I used to sketch all the time in high school but never really painted. When quarantine started, I wanted something that could keep me occupied," St. John's University junior Samantha Haynia said. "I bought so many canvases and a lot of paint and it became something I did every night that let me de-stress and keep calm. I'm definitely going to continue painting in 2021, and probably way further into the future, because it not only lets me be creative but clear my mind as well."
Taking up a new hobby may help those feeling uninspired find that spark. With limited ways to pass the time lately, finding something new and exciting to do will certainly keep people out of that funk. So, continue to take up that paint brush or spatula and keep creating!
9. Continue Finessing Those Online Classes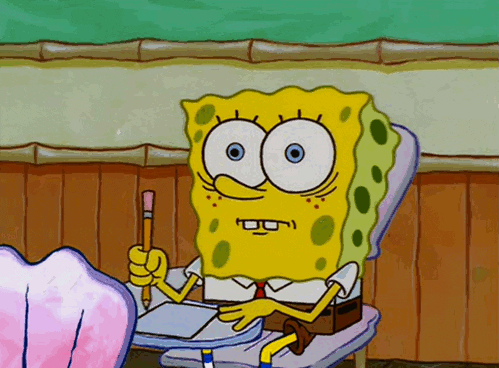 Whether you graduated this past May or will graduate in Spring '21, (or maybe your graduation remains on the horizon) you finished those online classes. No one signed up for all of these online classes, but you still managed to complete them! Completing Zoom University seemed like such an easy thing before the professors began to pile on the work. Don't they know we're in a pandemic? Despite the challenges these classes provided—ranging from way too many assignments due in one day to teaching yourself the material—everyone still managed to get through their necessary courses. Finishing any type of semester—from behind the computer at home or physically in class—is no small feat. Make sure you pat yourself on the back!
8. Get Your Heart Pumping—Work Out That Stress!
Plenty of people began working out during the first few months of quarantine but fell off the wagon. However, some found inner-peace and immense enjoyment through working out their body. Being stuck at home with minimal bodily movement throughout the day can contribute to sluggishness and feelings of inadequacies. Without the usual hustle and bustle of everyday life, people find themselves with way too much energy on their hands.
"I started consistently working out and eating healthier when I decided that it wasn't about a number on a scale, but just about living a healthier lifestyle in general. One of the things that really helps me stay motivated is that it's not an 'all or nothing' type of thing. I don't need to cut out ALL carbs—I can still enjoy bread or the occasional junk food if I'm really craving it without going on a huge binge or cheat day that turns into a cheat month," New Paltz junior Renee Akselrud said. "It's important for me to remember that it's not about overexerting myself at the gym or having the willpower to stay on a super restrictive diet, but it's about keeping my general physical and mental health in good shape. I know that I don't have to feel guilty about eating food that's both tasty and healthy. Getting strong and making progress is my fitness goal— no matter how small the improvement is—whether it be lifting at the gym, going for a walk outside or doing yoga at home."
Working out for even an hour can release pent up energy and bad vibes stuck within you. Whether you walk around your neighborhood with your dog, take up yoga or lift weights, working out may provide temporary relief for you. If you're interested in working out, make sure you research the correct ways to stretch, lift weights or move in yoga poses so you don't hurt yourself.
7. Clean Out Your Closet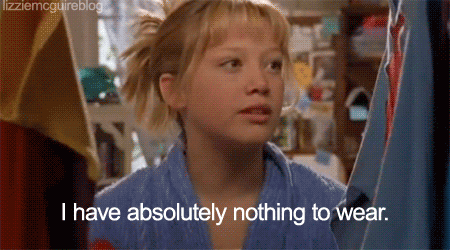 That sweater from freshman year of high school? Definitely time to part with it. Those band tees from your emo phase? Keep those because pop punk never dies (for most of us). Sometimes reinventing yourself starts with the outside to help the growth within. Trying out new fashion trends can spark the embers of confidence in those unsure of themselves. Shopping for a new style not only awards serotonin with every click of the "add to cart" button (because we're still in a pandemic and you really shouldn't be going out) but also allows shoppers to get excited for their impending changes. Tight on cash but desperately want to switch up your closet? Try thrifting, shopping the sales or clearance sections of stores you like.
6. Drop Those Toxic Influencers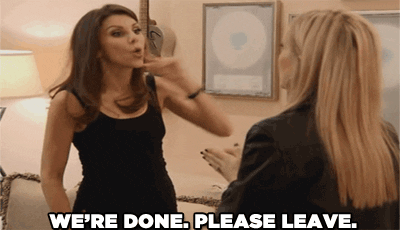 See those toxic people in your life? Yeah, definitely time to walk the other way in 2021. After a year full of uncontrollable events and insurmountable anxiety, walking into 2021 with people who constantly want to bring you down just does not seem like a viable option. Toxic friends who always seem ready with something negative to say about you or those around them? Begin to distance yourself from them. Start by either removing or silencing their social media accounts. You never need a reason to unfollow or ghost someone who only wants to bring you down.
As for those negative family members? Sometimes you can't escape toxic topics of conversations meant to get a rise out of you, but you can certainly keep cordial contact with them at family events. Only to save face, of course. Just remember that ending a relationship with a family member isn't against the law. When faced with toxicity, sometimes the best thing to do is to walk away from it. Remaining happy and healthy? That remains the most important.
5. Try New Foods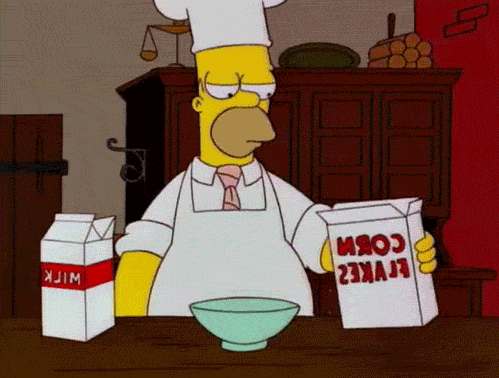 As social media showed us, most people found their inner chef during quarantine. From whipped coffee to banana bread, people started cooking it up in the kitchen. With all the delicious videos floating around social media and all of the time people find themselves with, what better time to learn a new recipe than the present? Whether you decide to become a newbie chef or brush up on your cooking skills, the present proves the best time to learn! Embrace your inner Remy the rat and learn all you can in the kitchen. Who knows—you may find a passion for whipping up delicious meals or baked goods!
4. Remain Motivated and Positive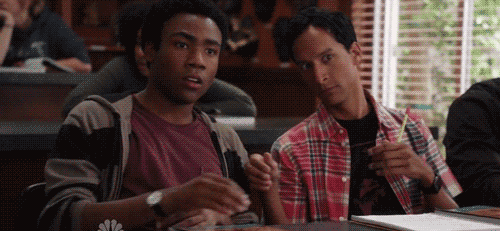 Without motivation and positivity, of course everything would seem bleak. In a year with so many lows, it may seem virtually impossible to remain positive. Despite all of the negativity 2020 pushed onto us, remaining positive proves a great motivator when things seem out of your control.
"A 2020 resolution for me is to always stay motivated and never give up when the world may be upside down," College of Staten Island sophomore Kyle Quesada said. "While my track season has no clear direction, I continue to push myself to my limits mentally and physically to train to be great."
Push yourself to new limits. You never know what you can achieve if you don't try. Work hard and you'll find that you can impress yourself. Setting realistic goals can also help with motivation and positivity!
3. Can It Be Done Tomorrow? Do It Today Instead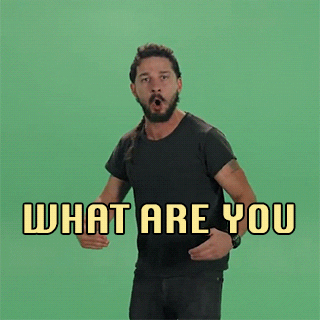 Everyone procrastinates. An unavoidable aspect of life for most people, procrastination will find you at the worst times. Keeping with the theme of motivation, buy yourself a planner or wall calendar (perhaps one displaying something important or motivational to you) to keep yourself up to date with important assignments or events in your life. The ability to see deadlines creeping up on you may inspire you to do the things you could do tomorrow, today. Not only will you complete things prior to their due date, but you'll feel better accomplishing things.
2. Appreciate the Little Things in Life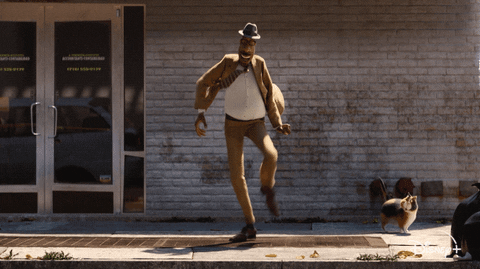 If this year taught anybody anything, it's that appreciating the little things in life holds extreme importance. That absurdly long and draining commute? Better than walking around in circles at home. Super early morning class that totally does not hold your interest? Better than uploading the 100th pointless discussion post. Being able to go out to a restaurant or sit in class with friends, even returning to work—all mundane things that we each took for granted. Need another wake-up call if the pandemic wasn't good enough for you? Check out Disney's Soul on Disney+: the movie revolves around appreciating the little things in life. Who knew watching the leaves sway brought so much emotion?
1. Remember to Stay True to Yourself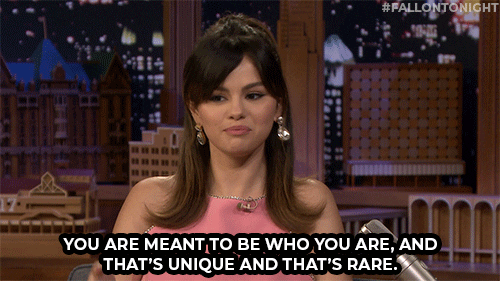 Yeah, it may be cliche, but who cares? Cliches are popular for a reason—they work. Just because a new year rolls around doesn't mean you're required to change anything about yourself. Of course, there's nothing wrong with improving yourself for yourself, but don't let anyone influence your feelings about yourself. Change yourself because you want to continue to grow and experience what life offers, not because someone decided to say something unchecked.
"Make yourself a priority. Some may call it selfish, but if you don't make yourself grow you can't ever help others," St. John's University sophomore Jake Van Tassel said. "And always give yourself time to process and reflect on what has happened; don't hold the past over your head forever."
Fill the new year with things that bring you joy: people who encourage you to be yourself, activities and hobbies that bring a smile to your face. Don't do anything to account for other's expectations. Live your life to the fullest!