Saturday night arrives and you find yourself at a local bar, drinking whatever beverage tickles your fancy. A few drinks in and your friends decide its time to leave, but one does not simply go home after an evening out with your crew. Next stop: Gumby's. Greasy pokey sticks beckon your name from a mile away. After ordering your soon-to-be devoured meal, you open your wallet. To your dismay, you have no money. Like, zilch. Quickly, your mind races and you begin to panic. While your equally buzzed friend offers to pay, you sulk. What ever will you do? Take a look at jobs Florida State University offers that will indeed fill your wallet…or at least enough to pay for a damn pizza.
1. Laboratory Assistant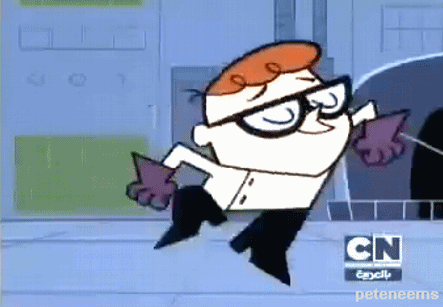 Did your mind immediately jump to the infamous cartoon character Dexter? Although this job engages you in research and experiments, you won't need to worry about a secret lab or an annoying sister by the name of Dee Dee. Earning $10–14 through FSU, you'll be required to design and create stimuli used for experiments, test human subjects (so personal) and analyze the data collected. For those of you majoring in Psychology, this assistantship will aid your post-undergrad by preparing you for graduate school and your professional career.
2. University Housing Night Staff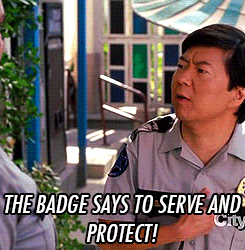 Brace yourselves, this position won't mesh well with those afraid of the dark. Night staff employees offer their time and sleep to FSU dorms. Serving as a security guard of sorts, the night staff tend to their halls to ensure safety throughout the night. Aside from keeping your hall safe from terror, you must tend to administrative work as well. While not as thrilling as roaming your hall, paperwork and phone calls fall under your job description. In order to apply, you must be a full-time FSU student. Serving as a night staff member will place roughly $60 in your wallet after each shift. Want to apply yet?
3. University Housing Receptionist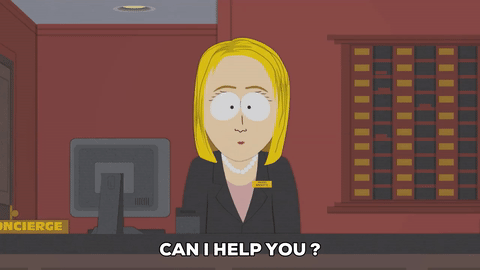 If you can't get enough of the dorm life, but patrolling the halls at night doesn't appeal to you, try a receptionist position. For $8.05 an hour, this role serves as the initial contact for residence halls. From answering phone calls to speaking directly with guests, receptionists must create a friendly, helpful environment while on duty. FSU junior Sebastian Lara describes this position as the best job on campus. "[The job] is a good chance to interact with new students in their first year at FSU and I enjoy helping people so I am there to answer any questions they might have," said Lara. Basically, you operate as the fresh, sound person for those entering the residence halls. Maybe don't apply for this position if you don't get along with the morning time.
4. Student Activities Assistant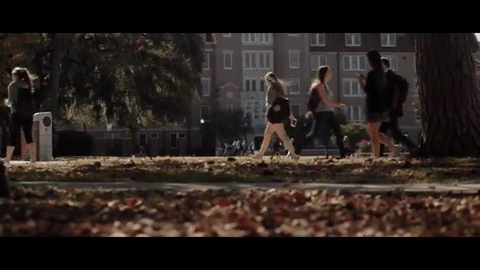 With this position, you'd work at the heart and soul of campus—no, not Doak—Oglesby Union. Working 10–20 hours a week (while getting paid), assistants help plan and execute events that occur within the Union. From Involvement Fairs to FSU's Homecoming events, Oglesby creates the majority of FSU's fun. "Student Activities Assistants serve as the frontline customer service representatives for the office…they also serve as additional sets of hands when it comes to preparing for events or helping student organizations," said FSU alumna Arianna Bradley, who served as the Oglesby Union Board Advisor and worked closely with SAA's. Hospitality major students, where you at?
5. FSU Library Graphic Designer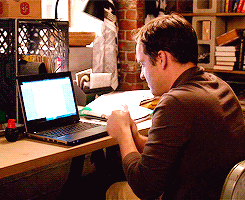 Currently wishing I had a creative bone in my body…I'd stop writing this article and go apply. The job title alone sounds awesome. As the title insinuates, this position offers you the chance to let your imagination run rampant. As a graphic designer, your responsibilities include designing flyers, posters, etc. in order to promote any of the library's events. You'd also help assist with social media graphics, because what's the world without social media? Did I mention this job pays $10.10 an hour?
6. Campus Recreation Financial Assistant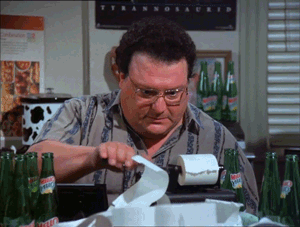 So you don't enjoy physical activity, nor do you have a full understanding of your personal wellness, but you excel in math—Campus Recreation has a job for you. As self-explanatory as a financial assistant sounds, I'll break it down. For $8.50 an hour, assistants help assess budgets for 20 departments, while also updating files and forms for each fiscal year. If numbers and budget spreadsheets tickle your fancy, feel free to apply.
7. Bartender at University Center Club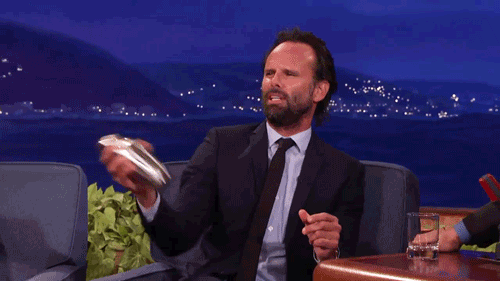 Located atop the football stadium, UCC overlooks the football field through large, glass windows while you indulge in their cocktails. This private club for FSU allows people from the community, alumni and even student's parents the option to join UCC in order to experience the luxury. "We had to sign a contract to work every home game for the season…generally it was around a 13-hour shift," said previous UCC bartender Shae Flowers. "I would say probably 300 people would come in and out on a typical home game," said Flowers. Can you imagine serving these fine folks? On top of tips, UCC bartenders earn around $9 an hour. That salary will definitely cover those expensive text books.
8. Fall Tutor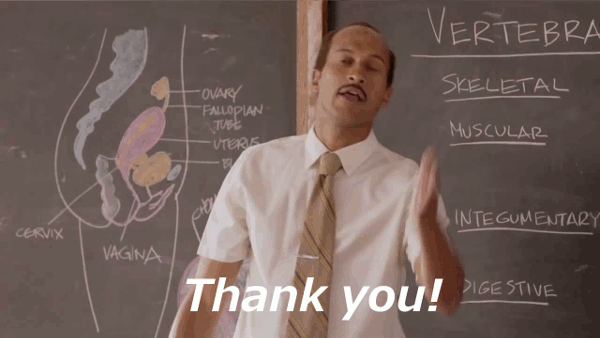 You won't just be any fall tutor; you'd be a student-athlete fall tutor. "I work with the students one on one going over their class notes, helping them study for exams and going over concepts they don't understand," said FSU junior and fall tutor Brianna Sanchez. Although Dalvin Cook and Travis Rudolph effortlessly bring A+ to the end zone, their scholastics need to remain up to par to keep stepping out on the field. Unlike the rest of the student body, athletes must attend study hall and fall tutors come into play (no pun intended) during this time. Not to mention you'd receive $9–15 an hour. Imagine how many Chick-fil-A sandwiches you could buy at the next home game.
9. Skybox Attendant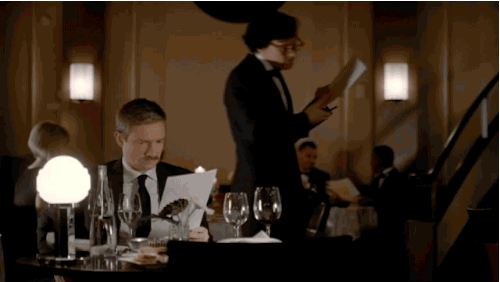 I thought the Graphic Designer position title sounded too cool for school, but Skybox Attendant? Casual. Another University Center Club position, these attendants spend game days catering to their skybox members. "For every game I have to report to work six hours before kickoff (so yes I have to be there at 6 a.m. for a noon game) …During the game we're constantly in our boxes talking to the owners and their guests making sure they're having a good time…[and] that they have enough beverages, alcohol and food during the game," said FSU senior Kyle Abad. Working for UCC for three years, Abad mentioned, "Skybox attending is great! I'm so lucky I got the job." Oh, and attendants earn $10 an hour…plus tips.
10. Center for Global Engagement Assistant
FSU's popularity not only shines bright in the United States, but across the pond as well. The Center for Global Engagement serves as the liaison for international students. As a CGE assistant you take over roles such as department representative, travel representative, HR representative, etc. Receiving $12 an hour, this position offers you a good paycheck and a chance to become a cultured student right here in Tallahassee.
*Payment information taken from www.career.fsu.edu in September 2016.
11 More Jobs to Apply for ASAP Before Another Seminole Takes Your Spot
Written by Julia Burtt
11. Starbucks Barista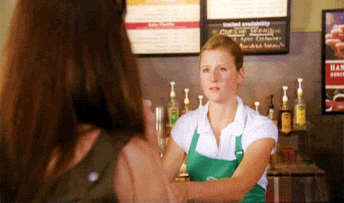 Ever wonder how your venti vanilla iced coffee with cream gets mixed together during your morning Starbucks run? No need to wonder anymore. FSU offers three on-campus locations perfect for an aspiring barista. You'll even make above minimum wage at $8.50 an hour. "Working at Starbucks is a busy job, especially at Strozier where there is always a line. It's a lot of fun because I get to see friends when they come in to get a drink and I really like my coworkers," said freshman Jordan Leu. Although the endless lines might make you a little worn out, the caffeine rush from all those free shift drinks will make up for it. Plus, the crowds will keep you so busy you'll clock out before you even realize your shift ended.
12. Art Department Figure Model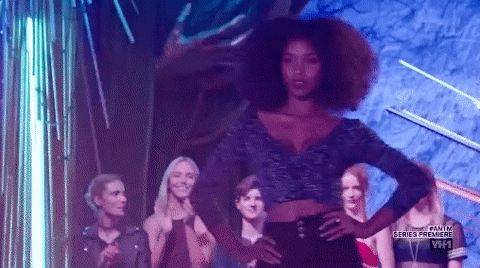 Did someone say "model?" Sign me up. Better update your headshots and get your portfolio ready. The art department regularly hires figure models for art students to sketch or paint. Get paid to let someone make a sketch you can proudly display on your empty dorm wall. Or, feel like Rose from Titanic and get your portrait painted while lying down naked with an apple in your mouth. You really can't beat getting paid to stand around and look pretty.
13. Meal Card Swiper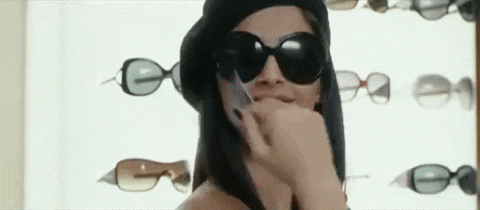 As an FSU student, you already have loads of experience swiping your student ID in the dining hall. Go seize your chance to get paid for it. Make a living swiping in hungry students looking for a quick bite at any of the on-campus dining halls. Your shift will fly by with all the on-the-job snacks you can snag. And let's not forget all the campus cuties you'll get the chance to meet. This low-pressure job rocks an hourly wage of $8.25. With this set-up, you'll feast on a 16-count of Gumby's garlic rolls in no time.
14. PediCab Driver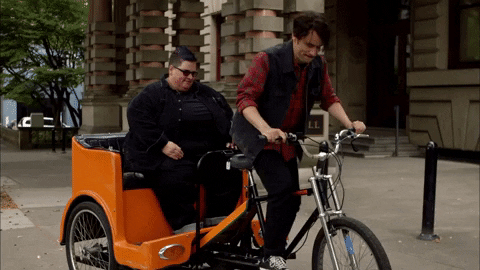 Incorporating a workout into your everyday routine might feel impossible, but not as a PediCab driver. The job entails riding a bike with a cab on the back to carry students from point A to point B. The farther you pedal, the more money you earn. You can't beat getting your cycle on, meeting lots of different people and making some cash to pay for that after work protein shake. 2018 marks the year taxi cabs died while your thighs gained some Beyoncé-worthy definition.
15. Tour Guide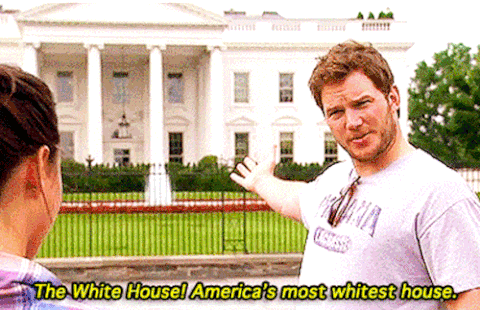 If you describe yourself as a die-hard Seminole, tour guiding won't even feel like work. Campus tour guides have the freedom to share their love for FSU. Show off your school spirit by spitting off fun facts about Sod Cemetery outside of Doak Stadium. You also get the chance to walk prospective students around campus and show them hidden study spots like the Student Learning Center. "[As a tour guide] I get to be a part of prospective students' college decision making process by sharing my personal story of how I chose FSU and by sharing how FSU has so positively influenced my life and who I am as a person," said junior Alexa Johnson. Need more convincing? The $9 an hour pay makes this one of the most lucrative jobs on campus. Ka-ching.
16. Kitchen Boy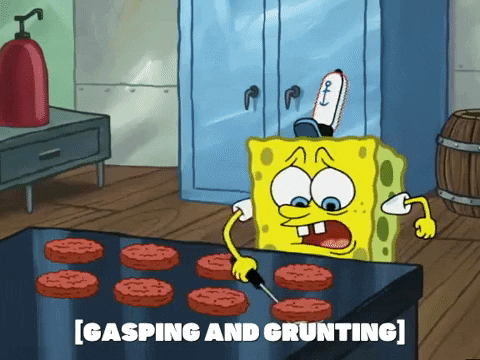 Yes, you can actually get paid to mingle with sorority girls and eat free food. Sororities hire guys to work as kitchen staff in their house chapters. Nothing beats getting paid to whip up an omelet and chat with Sorority Kelly about the latest hookup drama. "I love working over there. All the girls are really cool and the house mom is really sweet. I get paid $8.05 an hour with free food just for bussing and getting the food together," said FSU Chi Omega kitchen boy Daniel Pineda. With all that kitchen experience you'll be a pro chef in no time.
17. Student Business Services Aid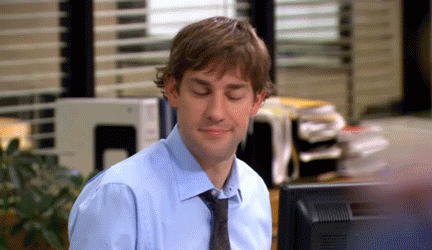 College students savagely fight to snag amazing resume builders like this one. Spending time making calls, organizing files and working side-by-side with professors will give you business experience to perfect your resume. For 15 to 20 hours a week, business service workers learn the basic roles of a receptionist or assistant. "I love my job. It is super easy to catch on and I have been able to make a lot of connections through this experience. I would definitely recommend applying if you want the chance to network and make money as well," said FSU sophomore Camille Maggee. Through this work experience, you have the opportunity to pick up vital skills for anyone wanting to enter the worlds of business or human resources.
18. Testing Center Employee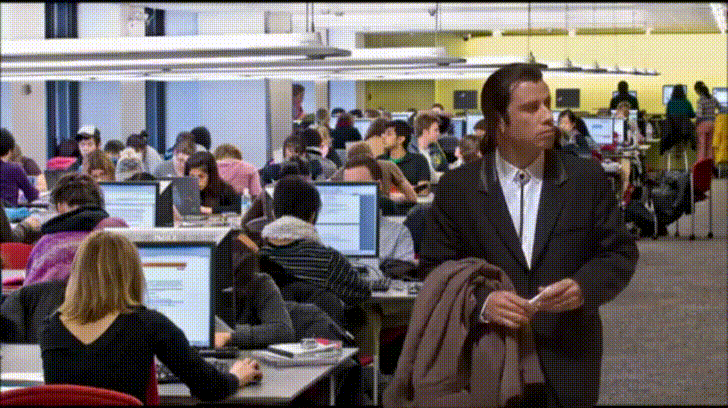 The Testing Center: a place smelling of nervous students' perspiration as they anxiously wait in endless lines for their next big exam. What sounds better than that? But in all honesty, swiping cards and interacting with diverse students makes a fun work experience. Although this job holds a little more serious tone as the attendants make sure students arrive on time, the center makes it worth it. The gig pays a competitive $9 an hour and features a stricter hiring process. So suit up, get ready for that interview and pray your cheating incident from kindergarten doesn't come back to haunt you. If you have a clean record and a strong initiative to keep the copy cats in line, apply away.
19. Research Study Volunteer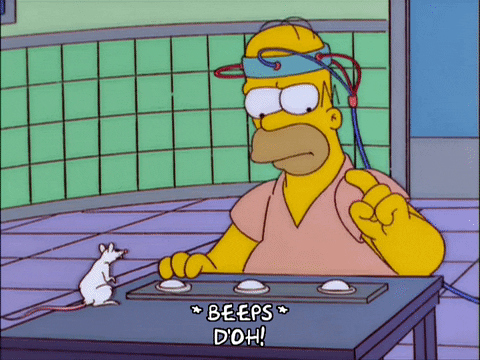 Ah, the good ol' Psychology Department. Most people don't step foot in that building after freshman year unless they plan on spending many years pursuing cognitive thinking. But did you know many of the researchers will pay you to participate in their studies? Science may seem tedious, but you can't beat earning a quick $20 for an hour spent answering mindless questions. "For only two hours of playing some games and answering questions, I was paid with a $50 Amazon gift card. It was easy money and I would definitely do it again," said freshman Danielle Badame, who has participated in a few studies. Check out the Psych Department's website for an updated list of upcoming studies.
20. Prospective Student Tele-Counseling
Despite what our parents think, we definitely can pick up a phone. This job through FSU's admissions department pays $8.25 an hour to merely call prospective students and gauge their interest in the school. Chat with them about what makes FSU so great and answer any questions they may have. Tell them your favorite parts of campus from Greek Life to honor societies. If you care about your school and alleviating a new student's fears, this job will feel like heaven.
21. Mail Room Clerk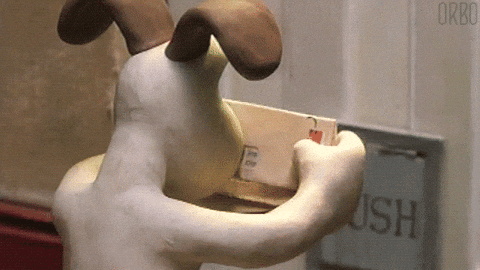 Everyone on campus knows the brightly lit UPS store situated between Subway and 4 Rivers Smokehouse in the middle of the Union. Through the UPS website, students can apply to be a mail clerk for an enviable wage of almost $13 an hour. The prime location and salary coupled with the smell of barbecue wafting through the entrance allows for a tasty scent throughout your whole shift. Who knew passing back care packages to doe-eyed freshmen could be so rewarding?
*Updated on March 16, 2018 by Julia Burtt to include jobs 11–21.