Every university and college has their own thing that makes them unique. North Carolina Chapel Hill has Franklin street with little bars, shops and restaurants. Harvard has Harvard Square where all the students go to hang out and get drinks at the Pubs. Temple University prides itself on their restaurants around campus. They offer everything from cheap breakfast plates, massive one-pound burgers and even food trucks. You definitely won't lack options when visiting Temple's campus.
Head straight for these places to if you ever visit North Philadelphia.
1. Richie's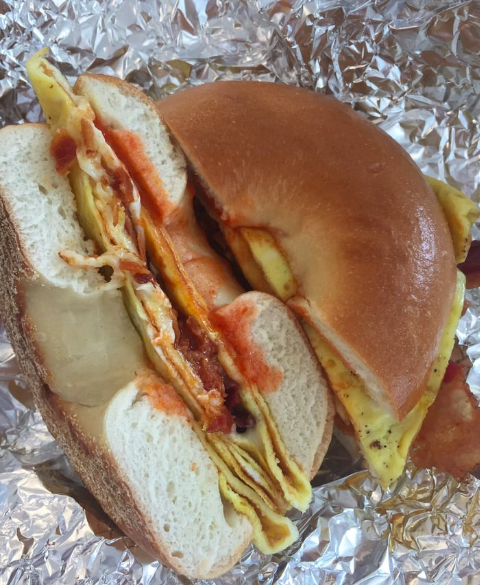 Great scenery, incredible food and affordable, what more could you ask for? Richie's, located on 12th Street in a little outdoor food court, serves breakfast, lunch and dinner. Anything you crave, Richie's has it, from bagel sandwiches to chicken parmesan sandwiches. Students at Temple go crazy for their coffee as well, and everyone knows college kids can't function without their caffeine fix. He has no secret, just your basic iced coffee but with just the right amount of cream, sugar and vanilla. Combine that with their signature bagel sandwiches with hash browns piled on top of them and you have the breakfast of champions.
2. Blaze Pizza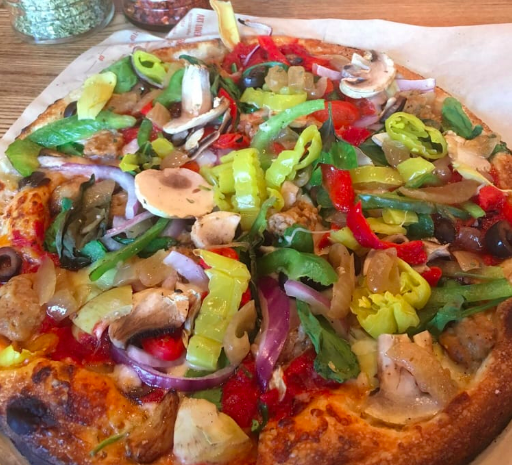 Did someone say, "Create a personal pizza"? Well at Blaze Pizza, you finally can. Most people don't think of pizza as a healthy snack; you have pepperoni, bacon, sausage and a million other toppings that don't work with a diet. But at Blaze they offer a variety of healthy, artisanal ingredients at the counter when building your pizza."I love going here because I can make my own vegan pizza. It's so hard to find places that work with the diet I follow but at Blaze it is so easy," Temple senior Hannah Burns said. Work on that summer body while still tasting pizza's sweet deliciousness.
3. Philly Style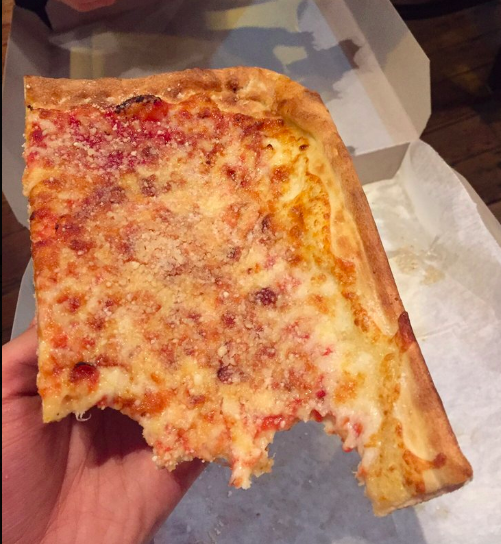 If you went to college, then you understand the struggle of being out late or studying for an exam and then trying to find food at two in the morning. Nobody stays open that late. Philly Style on Broad Street, however, stays open till three in the morning, three nights a week: Thursday-Saturday. "I'm going to be honest after a night of partying all I want is a good slice of pizza and Philly Style never fails me. They stay open late and the people there are so nice. If you go at the end before close sometimes they will give you leftover pizzas for free," Temple junior Nick Mayo said. The monstrous slices of square pizzas after a long night makes it an attractive place for college students.
4. Draught Horse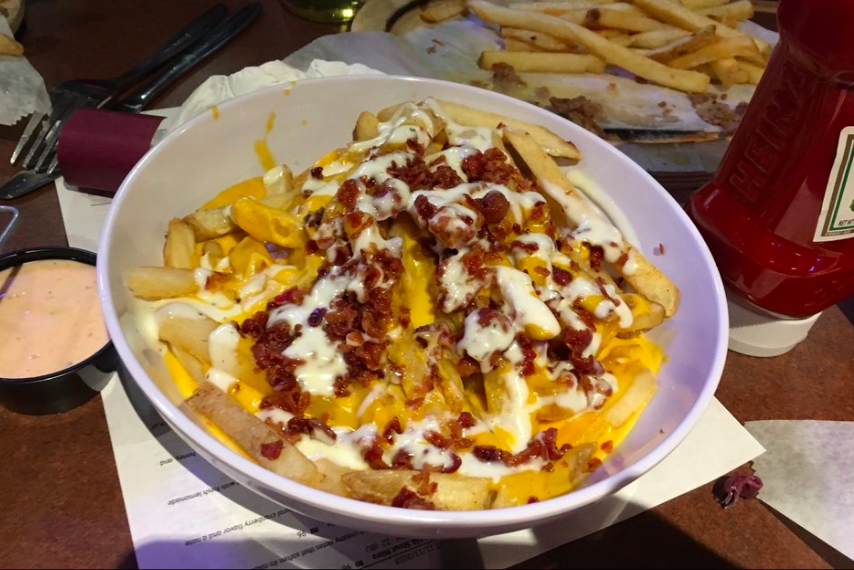 Each college has that one bar near campus that every college kid goes to regularly, and the Draught Horse at Temple is no different. This restaurant provides quality service along with great food. Pro tip: Go there on a Wednesday night for White Girl Wednesday and get the real T for Temple U experience. "You know you go to TU when you live for White Girl Wednesday. This is our signature event each week with $1.50 Bud Lights or a whole case of 12 for $10. They have the deals and if you go there early you can get some great food like a buffalo chicken cheesesteak," Temple senior Lauren Carboni said. They also serve Wisconsin fried Cheese Curds, nachos, burgers and a million other things so you can't go wrong.
5. Crisp Kitchen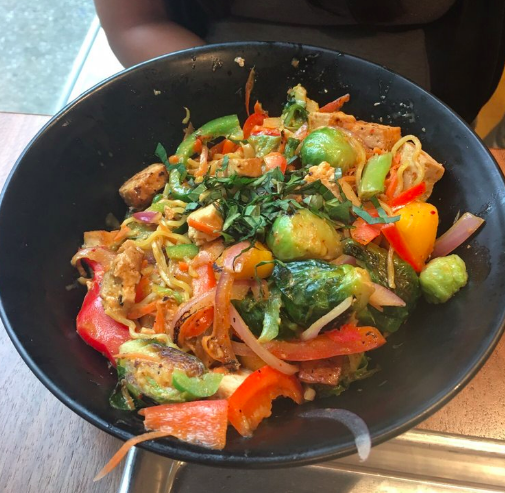 Crisp acts as a knock off Honeygrow. Lies, anyone who tells you that at Temple has no idea what it means to make good food. Crisp originated when an ex employee at Honeygrow grew tired of how his managers treated him. Honeygrow provides a healthy food options like huge salads, healthy wheat sandwiches and stir fry with various vegetables for students on campus. Crisp provides similar options, the only difference, students seem like to it far more than Honeygrow. He then branched out to make his own place and for Temple students, and it changed university life. You can get stir fry and salads that will more than fill you up and, the best part? You'll still have some to take back for a midnight snack. The food costs a little more than some of the places mentioned, but you pay for the better things in life.
6. Maxi's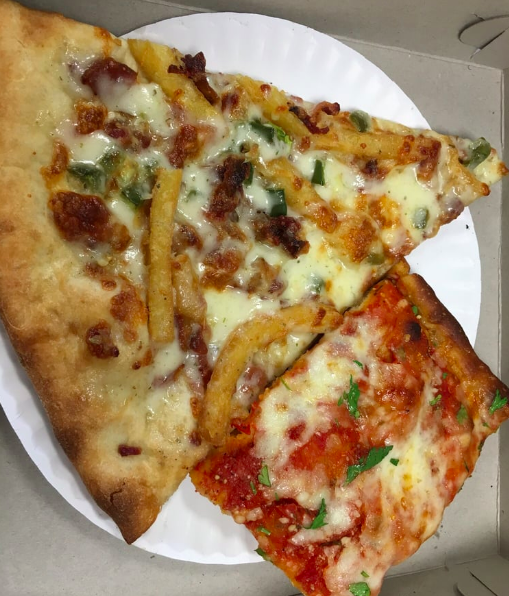 Since Temple prohibits alcohol on campus, bars don't pop up on Temple's campus, except Maxi's who had special permission to stay around under a grandfather clause. They have great drink specials every single night of the week, and they also host events such as karaoke, pong night, quizo and more. Any kind of pizza you can think of gets made there, and it only costs at most three dollars. I guarantee that you could go in there with $10 and get beer and two slices of pizza. "I love Maxi's because first it is cheap and second each night of the week they have something different going on: beer pong tournament, quizzo, karaoke and so many more. You can't beat the prices and good vibes there," Temple senior Myles Wyche said. Ladies, there's no better way to a man's heart than beer, pizza and sports, so not a bad first date spot either.
7. City View Pizza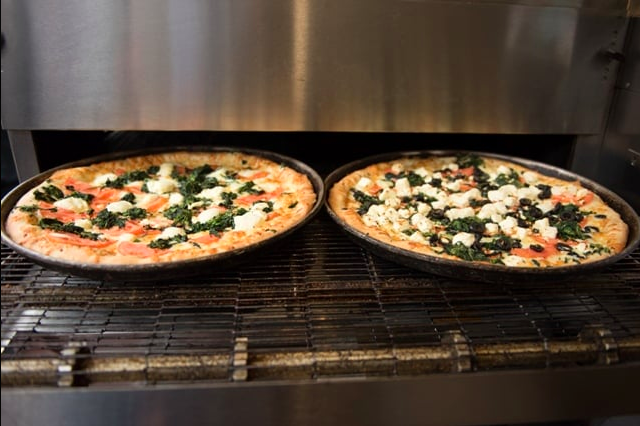 In case you haven't noticed a trend, Temple students love their pizza. City View Pizza makes incredible pies that rival just about any restaurant in the country. They make pizza with a sweet sauce that will make your mouth water. Not only that but they make a rockin' chicken bacon ranch pizza as well as general tso's chicken pizza. Try their signature pizza fries and still get that sweet sauce, cheese with some French fries in there. Pro tip: If you get the plain pizza, ask for a side of ranch dressing and hot sauce and it will completely change the way you eat plain pizza for the rest of your life.
8. Burger Tank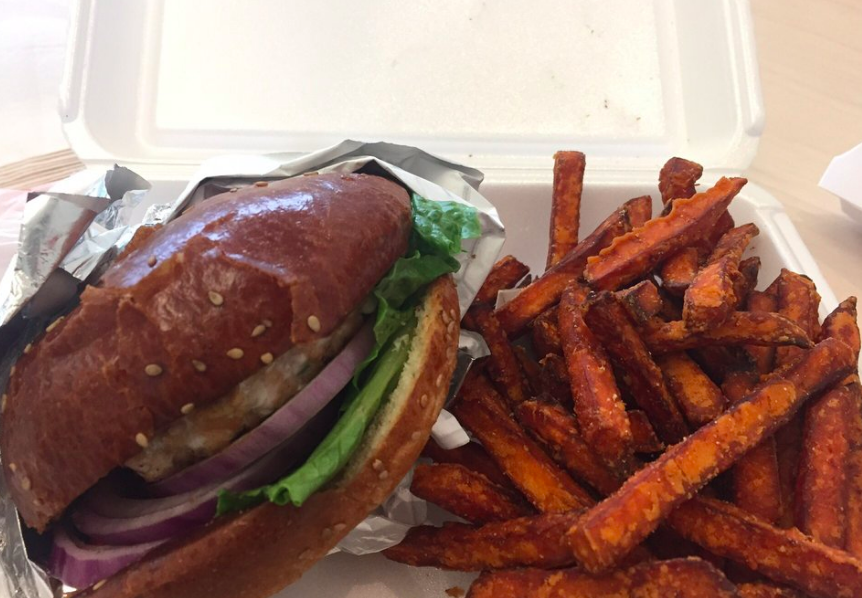 Traditional bores people, so why not try something different? Burger Tank provides something more than just a giant one-pound burger. Burger Tank offers a variety of unique toppings to slap on your burger to make it like a meal from your dreams. Add topings like onion rings, tater tots, bacon and so many others to create that dream burger. Customers get tired of French fries, so at Burger Tank they serve you tater tots as your side. Not only will they make a burger unlike anything you've ever seen, but everything works for a college kids budget. Every burger on their menu sells for under $7. I promise you it will put any fast food place to shame, and you'll leave there completely stuffed.
9. Burger Fi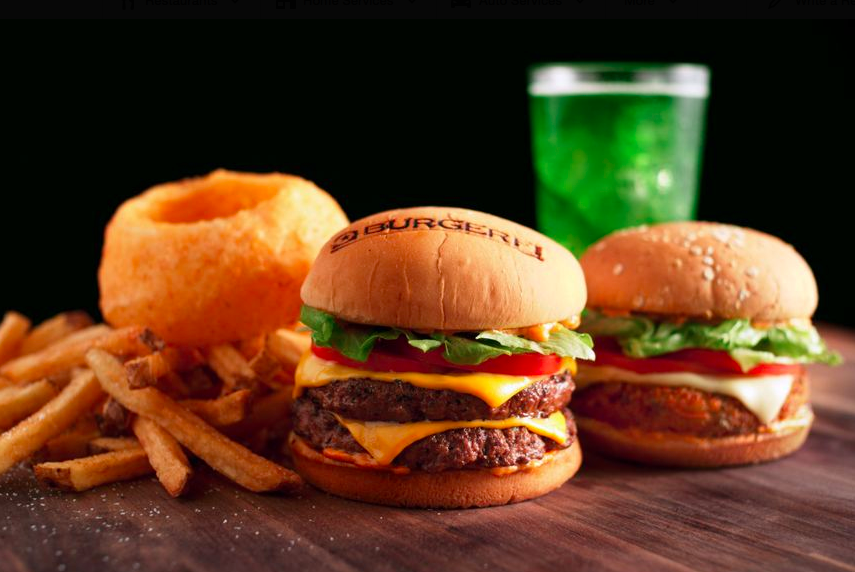 Just like Burger Tank, Burger Fi serves up massive burgers. They make their food in peanut oil to give things a little different flavor. Get a side of fries too when you go there, but not just regular French fries, fresh cut fries. They will take you back to when you were younger and went to carnivals. You stood in line at the fresh cut fry truck for some salty goodness. Yes, it costs a little more than other places on the list. You won't find a breakfast all day burger that has a hashbrown, egg and bacon on it like this anywhere else in the city.
10. Tommy's Lunch Truck
College kids live on that college kid budget, so high class expensive places don't necessarily work for us. So, try something different like a lunch truck, specifically Tommy's Lunch Truck."This place is my go to for breakfast. I go there so often that the woman who works there knows my name and my order by heart. In a big city like Philly with so many people, it's hard to find customer service like that," Temple senior Will Evans said. They serve breakfast, lunch and dinner at low prices. Get an egg sandwich on a long roll with a hash brown and chocolate milk for under five dollars. You can't beat that price, so it makes for an easy go-to on nights you don't feel like cooking.