As one of the oldest universities in the country, Ohio University has no shortage of traditions, from stealing Athens blocks to rubbing a statue of E.W. Scripps' nose for good luck. Some of these traditions manifest as big, yearly events that get the whole community involved. A select few events are even worthy to appear on any Bobcat's bucket list.
1. Playwrights Festival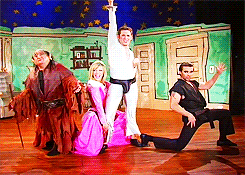 Put on by the MFA Playwriting program, this festival allows aspiring playwrights to showcase their work and receive critiques from industry professionals. This event is also the best time of the year to refresh yourself on how to spell "playwrights," which does, in fact, have a "G" in it. The presentations of these new plays include rehearsed sit-down readings of original plays written by first-year students and full studio productions for second and third-year students' works.
2. A Cappella Invitational
Some of us can't sing at all, but it's fine because others are really, really good at singing—so good, in fact, that they don't even need instruments to back them up. Every spring, Ohio's six a cappella groups take to the stage for a night of performances complete with lighting cues and occasionally some choreographed moves. These groups range from ICCA participants and New Chords On the Block to the newest group on campus, the Picardy Thirds.
3. Boogie On the Bricks
This summer music and arts festival encapsulates the free-spirited nature of OU students and Athens residents. As the name implies, the free one-day event is held on brick-laden Court Street. Organizers encourage attendees to dance in the street while listening to a variety of musical acts by eclectic groups from across the country, which vary from year to year. This year's upcoming acts include Chicago Afrobeat Project, Woody Pines and The Lennon Orchestra. Please be advised that if you do decide to actually boogie on the bricks themselves, you might trip and fall. It's not the most level surface in the world.
4. Green Beer Day
Ok, we might have stolen this one from Miami, but only because it's the only good idea they've ever had. Every year, before St. Patrick's Day, Athens bars serve—you guessed it—green beer all day long. "It's worthwhile because 'hey, look, an excuse to drink beer in the afternoon,'" 2016 OU graduate Kaleb Carter said. Some students drink before classes, some drink after and some don't even bother going to class at all on the day of this annual tradition.
5. Mom's Weekend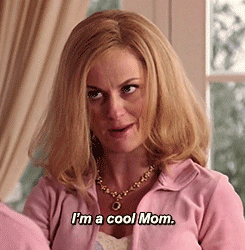 Mom's Weekend has become a much bigger event than Dad's Weekend or Sib's Weekend, maybe it's because it's in the middle of fest season. Whatever the reason, this yearly spring event is basically a chance for moms to relive their college days by drunkenly shuffling down Court Street and staying in their kids' dorm rooms. There are also lots of other activities for the weekend, including a morning 5k and a "Chocolate Fest" at Ping which features prizes and raffles as well as sweets provided by local vendors.
6. Ohio Brew Week
Spanning nine days in the summer, the Ohio Brew Week is the longest continuous event to score a spot on our list. "All of the bars in Athens offer different local brews to try out, and it's a good time to figure out your palate," 2016 OU graduate Rachel Anderson said. "Plus, it's a good time to casually hang out at bars with your friends." Brew Week is hosted by bars and restaurants around Athens. Since 2005, breweries from all around the state have been coming to Athens for this summer celebration of craft beer. These breweries range from local favorite Jackie O's to Buckeye Brewing Co. and Wolf Tree Winery.
7. International Street Fair
Coordinated by the International Student Union, this free annual fair is a celebration of international students' cultures. Court Street lines with musical and dance performances, diverse food stands and booths with activities like making arts crafts. "I hadn't heard about the event until I walked up Court Street," OU freshman Kylie Hulver said. "Instead of going to get pizza like I had planned, I found an incredible array of ethnic foods, dancers from a multitude of cultures and a mix of college students and residents of Athens soaking in the energy of the event." Because the festival takes place in late spring, the weather is usually warm enough to entice the OU community to join the festivities.
8. Fest Season
Rather than being limited to just one day, fest season is a series of six huge parties over the course of several weeks between spring break and finals. "Fest season is great because campus, and all of the great studying spots, are empty for those of us who are constantly studying," OU sophomore Annie Talmadge said. Fest season starts with Milliron Fest and continues with four other fests—Mill, High, Palmer Place and Palmer—that take up an entire street. The first five fests are essentially day-long block parties. The final fest is Number Fest, an enormous weekend-long concert, which included performances by The Chainsmokers and Fetty Wap this past year.
9. HallOUween
When out-of-towners think OU, they think Halloween. This is both good and bad. On the bright side, the huge crowds make the Halloween block party a dazzling event, featuring high-energy musical performances on two stages to get everyone pumped up and lots of crazy costumes, many of which are planned months in advance and involve large groups of people. However, our out-of-town friends often can't quite handle the Athens that we know and love. Most of the people who add handcuffs to their Halloween costumes don't attend OU.
10. Homecoming
Many alumni travel back hOUme every year to celebrate OU one more time. "It's the most wonderful time of the year," freshman Zach Walton said. "Who doesn't like Christmas?" Bobcat alumni are a special breed; they encourage current students to keep up the traditions that they created, such as the Homecoming parade and football game, among others, but they also love to complain about how we do them. The band alumni are convinced that the 110 was better when they were in it. Despite their complaints, alumni and students have one thing in common: the love for OU and Athens that led to the creation of these events in the first place.