You've moved into your dorm and met your roommates, but what activities can you all do together to really cement your relationship? Centered in the heart of Los Angeles, students attending UCLA have the luxury of living in a large metropolitan area. With endless locations to shop, sights to see, beaches to explore, restaurants to eat at and landmarks to visit, UCLA undergraduates hardly ever sit around doing nothing. On top of that every year student organizations and faculty put together a number of events on campus throughout the academic year for students to enjoy. Put aside those useless textbooks, leave behind your four by four dorm room and venture outside.
Do you consider yourself a True Bruin? If so, consider attending these 10 events hosted on campus at UCLA.
10. BOND WITH OTHERS WHILE GIVING BACK AT VOLUNTEER DAY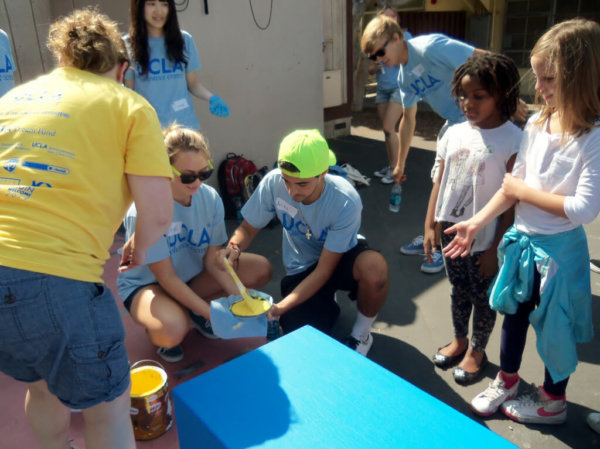 What better way to start the school year than by joining 7,000 fellow Bruins in an act of selflessness and kindness? Picture a wave of blue, lined up throughout the track at Drake Stadium, eagerly awaiting to set out into the city. UCLA Volunteer Day serves as a schoolwide tradition where first years join faculty, staff and returning students in aiding the surrounding LA area with service. According to the official site of the event, "It is the nation's largest community participation event for new students."
Since 2009, volunteers partake in a number of activities throughout 50 locations within the region including beaches, elementary schools, veteran homes and more. On top of doing something wholesome for the community, students obtain the opportunity to meet new people. Chancellor Gene Block regularly spends the occasion volunteering with students as well. "Volunteer Day is an excellent way to get involved, especially as a first year. When I did it we went to a local elementary school and painted their playground, an experience worthwhile," UCLA senior Byrson Hill said. A major event year in and year out, Volunteer Day continues to draw countless students thanks to its rich tradition and selfless values. Grab a brush, paint a school and help put a smile on kids' faces.
9. SPACE OUT AT BRUIN BASH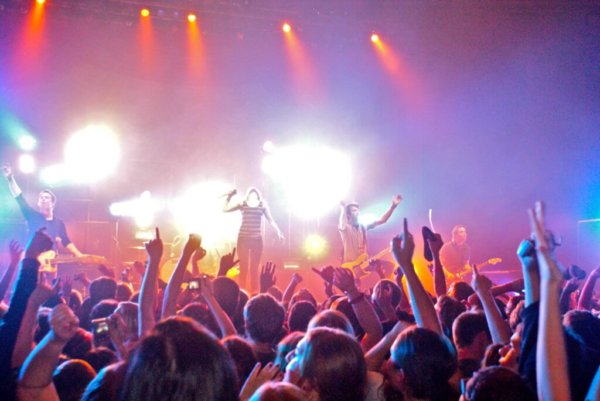 Not too many schools host an annual concert to kick off the academic year for its students, let alone from an A-list performer, but UCLA does. Bruin Bash, an event hosted by UCLA's Campus Events Commission and Cultural Affair Commission, generates excitement within the student population every year. Previous headliners include Kendrick Lamar, Chance the Rapper and Ty Dolla $ign. With over 10,000 students attending the concert inside Pauley Pavilion, Bruin Bash brings together a huge number of people, making it one of the most talked about events on campus. Without classes to worry about for another few days feel free to pregame hard and rage inside. Leave your dorm, walk over to Pauley, watch students fill empty seats, the stage sparkle with lights and hear the cheers overflowing.
8. CHALLENGE YOUR IDEOLOGY THROUGH TED X UCLA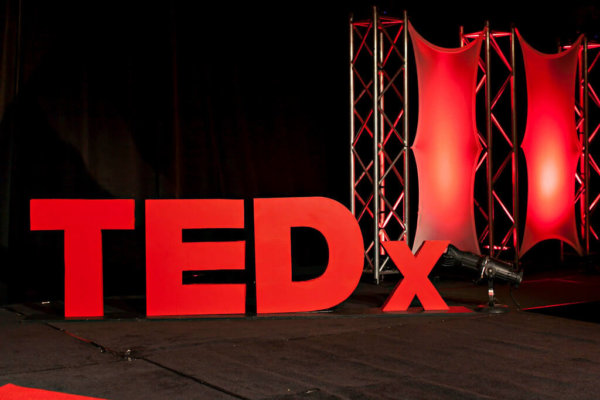 You know those videos play when teachers don't want to teach? Yeah, we mean TED Talks. Like any college student, you must have heard of TED Talks some time in your life. TED began as a four-day conference nearly 30 years ago in California. The founding members aimed to cultivate world-changing ideas without political, economic or religious agendas. TEDxUCLA, an event independently organized by faculty, heeds similar principals. Hosted inside Royce Hall where the likes of John F. Kennedy, Albert Einstein and Hillary Clinton previously spoke, guest speakers provide the audience with ideas worth spreading. The event draws a crowd thanks to speakers ranging from a wide range of professions including journalists, entrepreneurs, artists, authors, musicians, professors and more. Royce Hall has acoustics like no other hall on campus, and the speakers will definitely captivate you as the sound of their words reverberates back to you as the sound travels through the huge auditorium. If listening to intellectuals speak about innovative and world changing ideas appeals to you, you cannot miss out. Walking to Royce Hall as it sits underneath the moonlight cascading from the dark sky sounds like an ideal evening walk to TEDxUCLA.
7. WALK PAST POWELL AND INTO THE ENORMOUS ACTIVITIES FAIR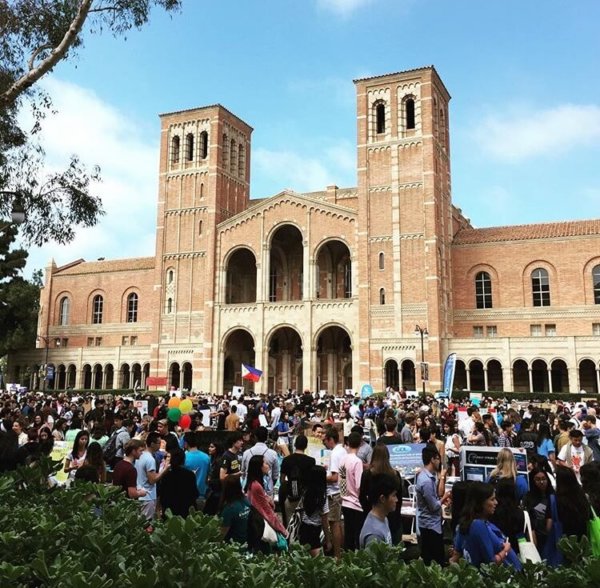 With over 1,000 clubs and student organizations on campus, UCLA offers a plethora of opportunities to meet new people, try different things and uncover secret talents. Searching for the right situation can seem daunting though, thanks to the abundance of orgs. Luckily for you, UCLA holds an annual Enormous Activities Fair in which all clubs and student orgs attend, showcasing what makes them unique and worthwhile to join. Held in Royce Quad and Wilson Plaza, the fair attracts both new and returning students alike. Here you can find the Daily Bruin, UCLA Radio, Greek life, Competitive Sports and more. "One of the first things I did freshman year was attend the event. Thanks to the fair I joined a pre-law fraternity and a swimming club," UCLA junior Ana Sofia said. The event draws most of the undergraduate student population, making it one of the more notable events on campus. After all, who passes up an opportunity to meet new people, network and learn new things? Enjoy a nice day out in the sun as you navigate through endless bodies in search for your next favorite hobby or your new group of best friends.
6. CATCH THE LADy BRUINS ON THE PITCH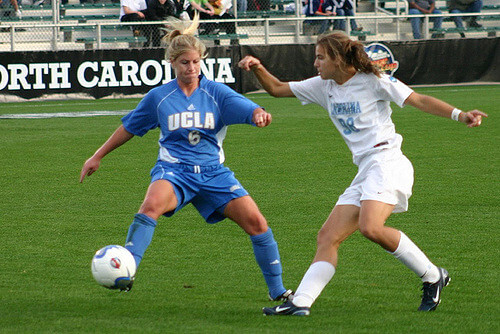 You've definitely heard of the football rivalry between UCLA and USC, but did you know it extends over to other sports, like women's soccer? Last year's women's soccer match in Westwood between UCLA and USC showcased why this rivalry on the pitch draws so many. Both schools recruit well annually, assembling national powers that compete for national championships and with athletes competing with senior national teams. In 2017, those in attendance saw a thrilling finish after UCLA defeated USC, 2-1 in overtime. More importantly the 11,925 fans in attendance made the evening's soccer match the most attended NCAA women's soccer regular season game ever. Students, fans, faculty and alumni packed Drake Stadium to create an atmosphere like no other. Although the Trojans host this year's encounter, fans should start looking forward to 2019 when UCLA welcomes USC inside its new soccer field, the Wallis Annenberg Stadium. Thanks to a stadium on campus and free admission to all students, women's soccer matches throughout the fall quarter attracts a slew of people. Bring a jacket, the fall evening breeze will surely give you winter chills.
5. ATTEND UCLA'S AMERICAN IDOL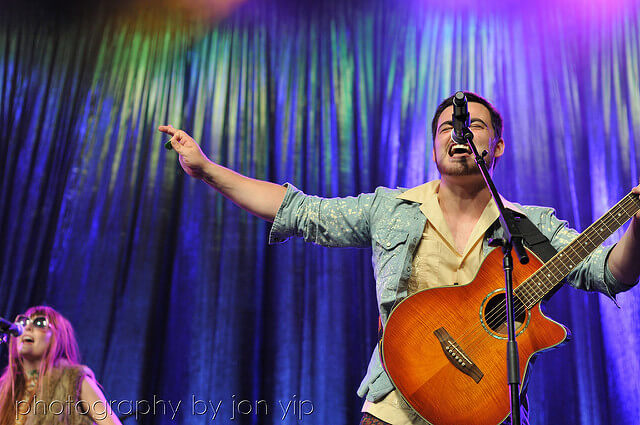 House lights go down, stage lights shine bright above and the crowd goes hush in anticipation. Does this all make your skin tingle in a good way? Does performing fulfill you in a way nothing else can? Every year aspiring student musicians look forward to Spring Sing, UCLA's oldest and greatest musical tradition. The Alumni Association and Student Alumni Association cohost the annual event, putting together a platform that enables students to perform under bright lights. Contestants hoping to compete audition in front of a student panel before performing inside a sold out Pauley Pavilion as celebrity judges evaluate closely. Previous judges and guests include former President Ronald Reagan (1952), American Idol Judge Paula Abdul (2013) and Super Bowl Champion Michael Strahan (2012). Six-time Grammy Award nominee Sara Bareilles, Ryan Dusick and Mickey Madden, members of Maroon 5, previously won the Sing. The event sells out with ease thanks to a low student admission fee of $5. Attention all student SoundCloud rappers, YouTube artists and singers with a following on Spotify, do you have what it takes to become UCLA's next top idol?
4. RUN THROUGH CAMPUS WEARING NOTHING BUT UNDERWEAR DURING FINALS WEEK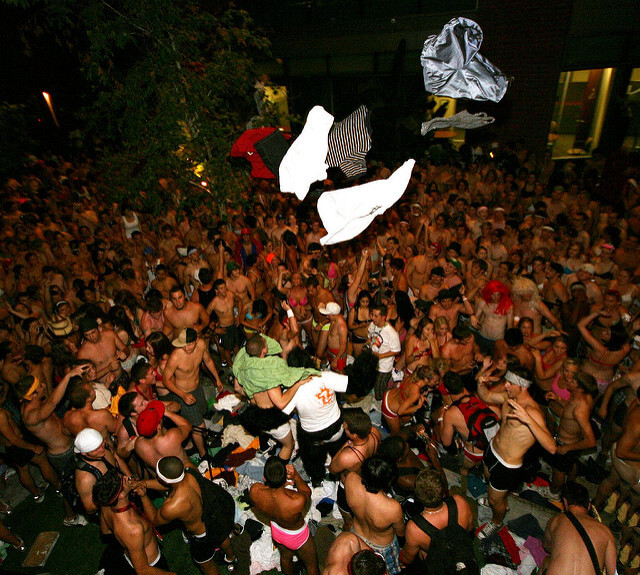 You know that dream everyone has of arriving to school in your underwear? Well, that dream has become reality. When former UCLA student Eric Whitehead first ran the streets of Westwood in 2002, wearing nothing but underwear during finals week, the incident caught the attention of few. Fast forward to 2018 and the Undie Run draws anywhere from 8,000 to 10,000 students. The event takes place Wednesday night during finals week each quarter. What began as a small joke between a group of stressed students quickly became an integral part of student culture. Whitehead instituted the run with the intention of relieving stress from the rigors of final exams, foundational principles that apply today. The event provides students with something to look forward to during a taxing week. "I'm always looking forward to the Undie Run, I mean who wouldn't? Anytime you can get drunk and wear nothing but underwear I'm all for it," UCLA senior Eduardo Morales said. Make sure to hit the gym a few weeks before finals week, don't miss out on leg day and get your body right for Undie Run.
3. RUSHING THROUGH FRAT ROW OR HILGARD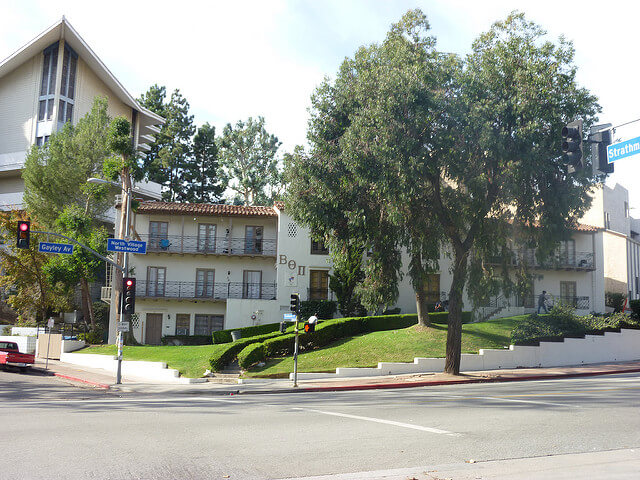 As you drive on Gayley Avenue and see large buildings with Greek letters out front, you think maybe one day you'll walk around school sporting swag with those same Greek letters. Every year incoming students eagerly await to leave home before settling inside their dorms and heading out for rush week. Bros scour for pledges to swipe them inside dining halls. Ladies model sundresses on their 15-minute walk to Hilgard Avenue in search for new besties. The week long process begins Monday of zero week and typically ends Thursday for the boys. The girls meanwhile get underway Wednesday before ending rush week on Sunday with Bid Day. Although UCLA hosts a number of events throughout zero week, Brad and Chad spend their time deciding between Beta and Sig Ep. In yoga, Ashley and Meagan secretly contemplate ending a friendship that began in orientation in order to join competing sororities.
2. PACK THE ROSE BOWL AND CHEER AGAINST CROSSTOWN RIVAL USC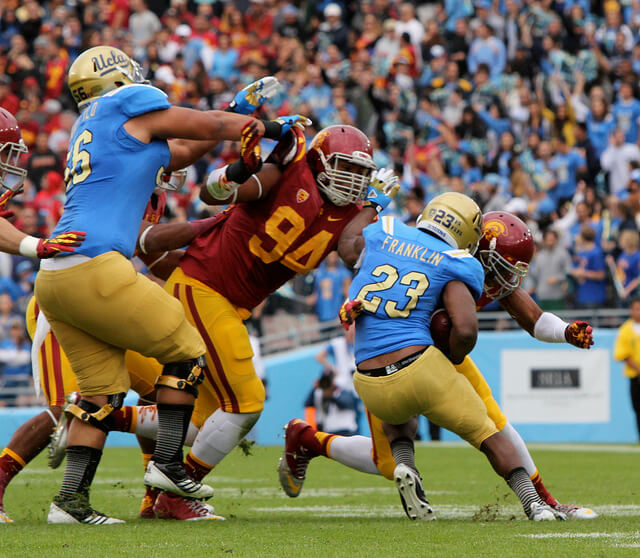 One of the main events in the academic year at UCLA doesn't occur on campus. Instead, every other November, Bruin fans across the country fill over 75,000 seats at the Rose Bowl in Pasadena. Hours before kickoff fans from both universities create an electric atmosphere. Music, alcohol and hot dogs spring the crowd to life. When SC hosts downtown, a large contingent of students, fans and alumni create a sea of blue inside the Coliseum. The excitement over rivalry week mounts on campus thanks to the "Beat SC Bonfire" Friday night before the encounter. Students secure entry through the purchase of a Den Pass; otherwise, enjoy watching the game from the comforts of your sofa. "Everyone wants to go to the SC game. This year they aren't selling guest tickets, so good luck getting into the game without the Den Pass. The game is always lit," UCLA senior Oscar Gaytan said. Can you truly call yourself a Bruin without attending the UCLA, SC football game?
1. CHEER THE MEN'S BASKETBALL TEAM AGAINST MARQUEE OPPONENTS

Although our football team hardly wins, students can take comfort knowing our basketball program attracts NBA quality talent. Over the past few years the UCLA men's basketball program played host to a number of enticing matchups. In 2016, with 12,002 students and fans cheering on, the Bruins defeated No. 1 Kentucky on national television. In 2017, UCLA defeated Oregon thanks to the play of former Bruin and Laker, Lonzo Ball, as a crowd of 13,800 cheered on. Last year's highlight event came against inner city rival USC. The Bruins defeated the Trojans in Westwood, securing an NCAA tournament bid along the way.
As if quality basketball didn't give you enough reason to take a study break, your favorite celebrities and professional athletes attend as well. Hollywood stars who previously paid a visit to Westwood include Jessica Alba, Vince Vaughn and Mark Walberg. "You never know who you'll run into. For some reason our school attracts celebrities, who even without affiliation to UCLA attend. Just another reason to go to school here I guess," UCLA junior Angel Ardon said. Lakers President of Basketball Operations Magic Johnson brought along most of the team in 2017 including Head Coach Luke Walton and forward Brandon Ingram. Now that Shareef O'Neal plays within the program you can expect Hall of Famer Shaquille O'Neal in attendance as well. Students, pack the Den and experience the pinnacle of men's college basketball success.