Have you ever walked all the way to the dining hall just to find no food you want to eat? Maybe the BBQ chicken wrap was "amazing" the first five times you ate it, but after eating the same meal every day for two months, even five-star fare makes you nauseous just thinking about it. Yet if you're willing to put in a little effort, you'll become a Picasso of dining hall food and add some much needed variety to your meals. I set out to find the best "diner hacks" University of Maryland students have come up with to help better survive diner food.
*Disclaimer: the cashiers may glare you down as they struggle to figure out how to charge you for your various creations, but the risk is always worth it.
1. Add burger station grilled chicken to your salads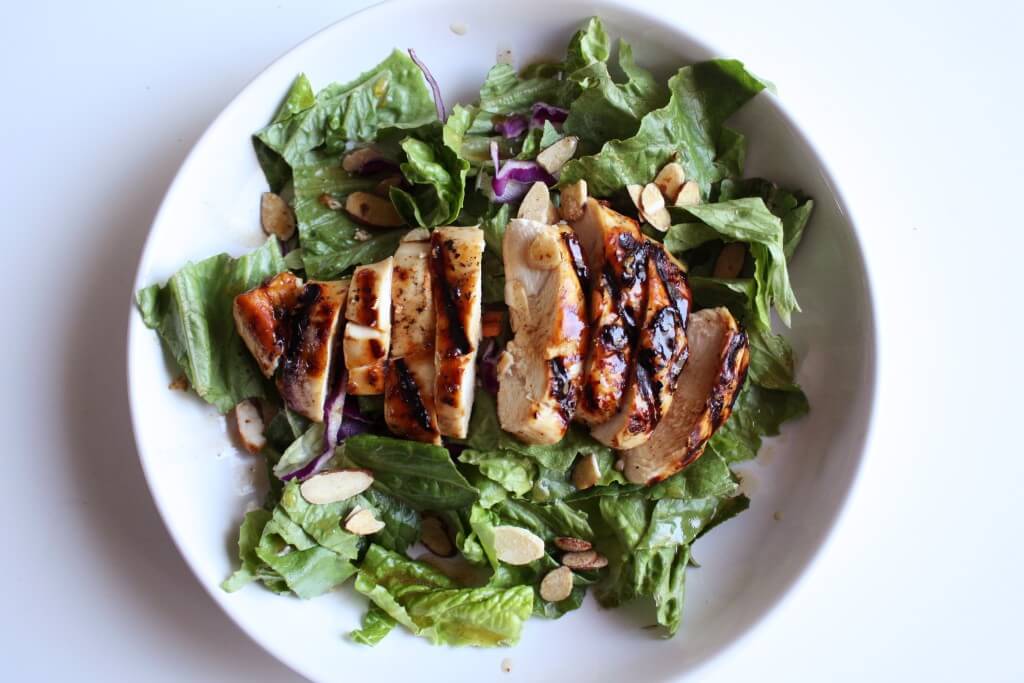 Probably one of the most well-known "diner hacks," adding chicken to your salad lets you incorporate some protein into your meal. Freshman Kara Gordon said, "I ask for just grilled chicken, and you can use it for salads…. or I just only eat waffles." Waffles remain one of the only redeeming qualities of diner food. But we should all try to add in at least one more section of that food pyramid.
2. …or 'Cluckers'chicken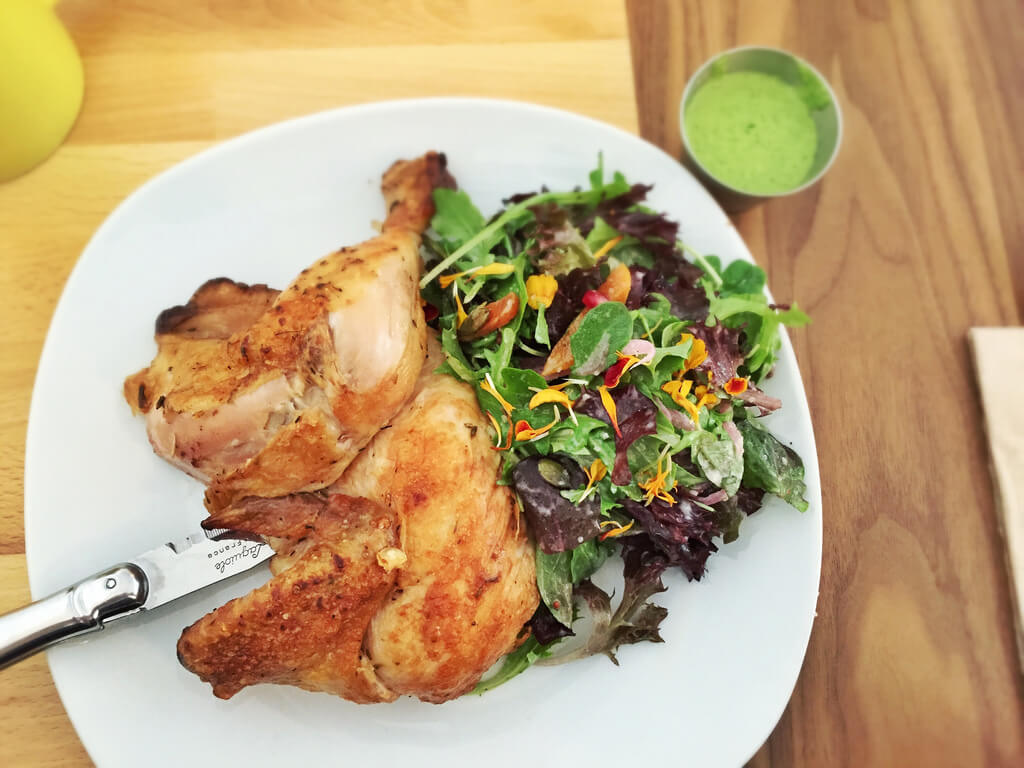 Freshman Alison Daisey thought of a more convenient way to add chicken to your salads. Often, the line at the sandwich or burger station is ridiculously long and not worth the wait for just a slice of chicken. "Put chicken from 'Cluckers' on salads so you get protein, but don't have to wait ten years to get grilled chicken from the sandwich line," Daisey said. Efficiency is key.
3. Hide bacon bits from the salad bar on your burgers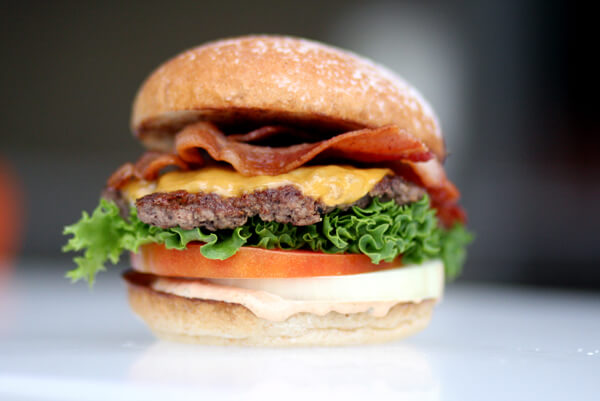 You can spice up your average dining hall burger when you're low on dining points. "I put bacon bits from the salad bar on my burgers and sandwiches instead of the strips of bacon because then the cashier doesn't notice and I don't have to pay for it," said freshman Jared Goldstein. This way, you can enjoy a tasty burger without using the extra points. Sneaky, I know, but sometimes you gotta do what you gotta do.
4. North Campus tip: Add meat from the Korean BBQ to stir fry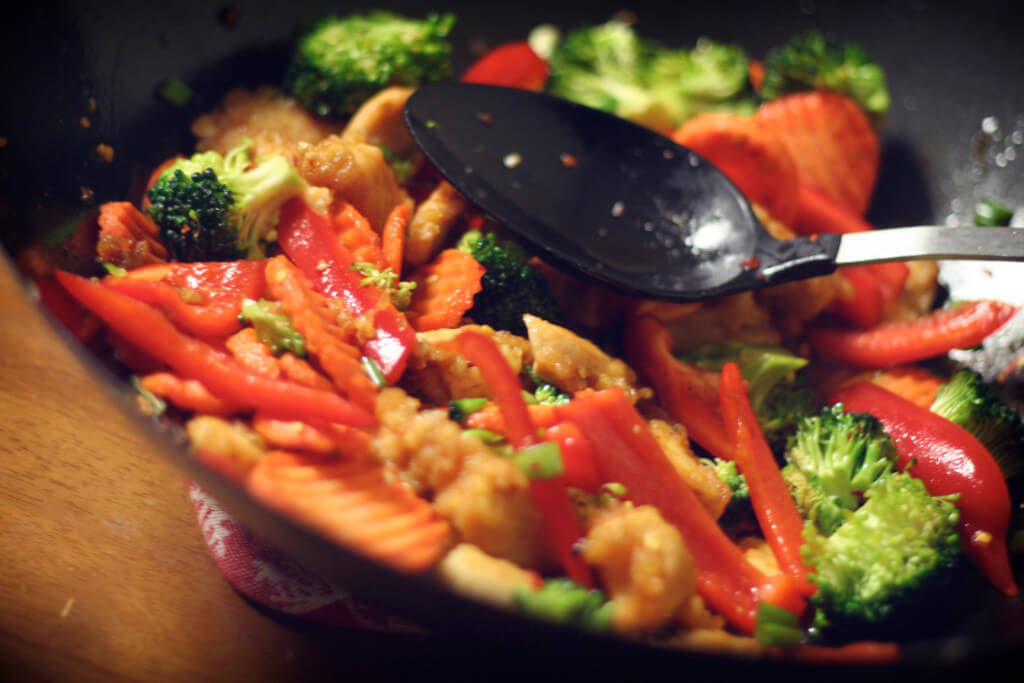 Sadly, the North Campus dining hall limits students to a vegan stir fry. This means the only meat option is vegan chicken, which is just a fancy word for tofu. "Once I put the Korean barbeque chicken in a stir fry," said freshman Marisa Cabrera. Sadly, this was where her culinary genius ended. "That is the only creative thing I have done." That's enough of a contribution for me.
5. Slice up your own gourmet waffle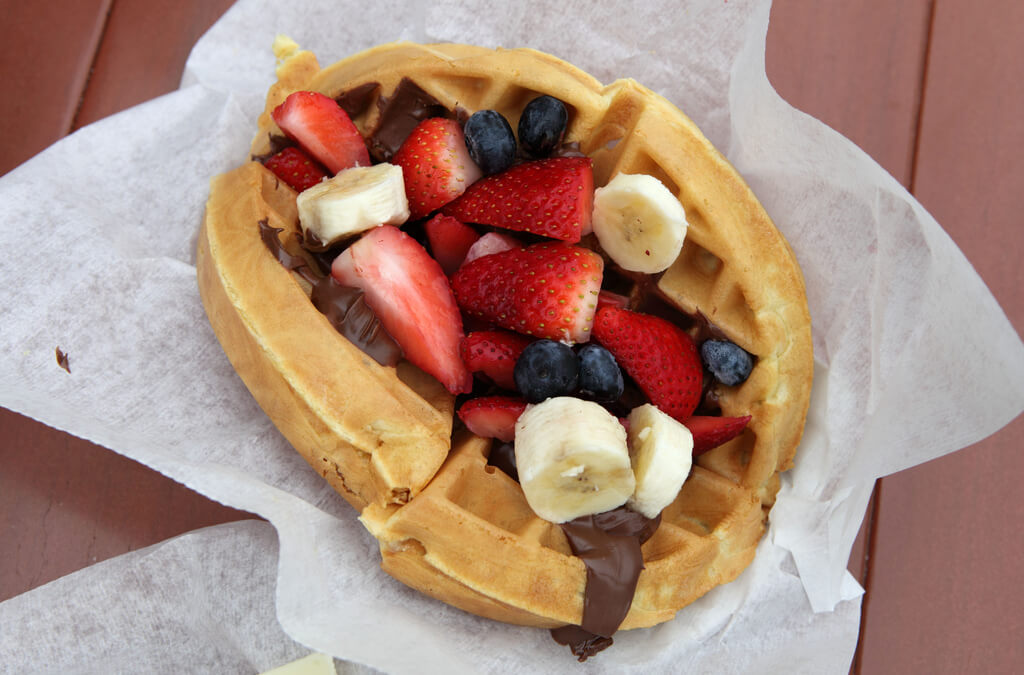 This is one of my personal favorites and the perfect brunch for a lazy Sunday afternoon: Add blueberries from the salad bar to your waffle batter to create fresh blueberry waffles. Then, slice up strawberries and bananas from the salad bar and toss them on top. The result? A delicious and slightly healthy (because the fruit cancels out the waffle, right?) breakfast. If you aren't feeling so healthy, maybe top it off with some Nutella, too.
6. Dunk chicken tenders in your pasta to create chicken parmesan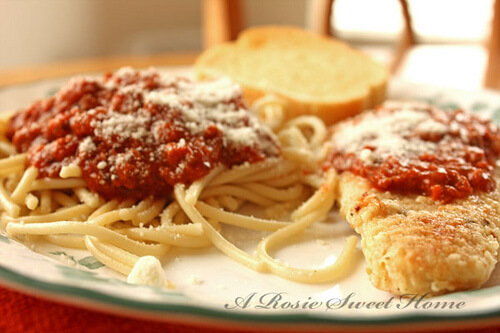 Why does the dining hall always drown pasta in a puddle of sauce? Freshman Lwar Naing thought of a way to solve this problem. "Usually they put a crap-load of sauce which makes the whole pasta really sour. So, what I do is I get chicken tenders with it to balance out the sourness and kind of, like, use the sauce as ketchup. Plus, I think chicken tenders and pasta make everything better." Chicken tenders and pasta do make everything better.
7. Spice up cheese pizza with salad bar toppings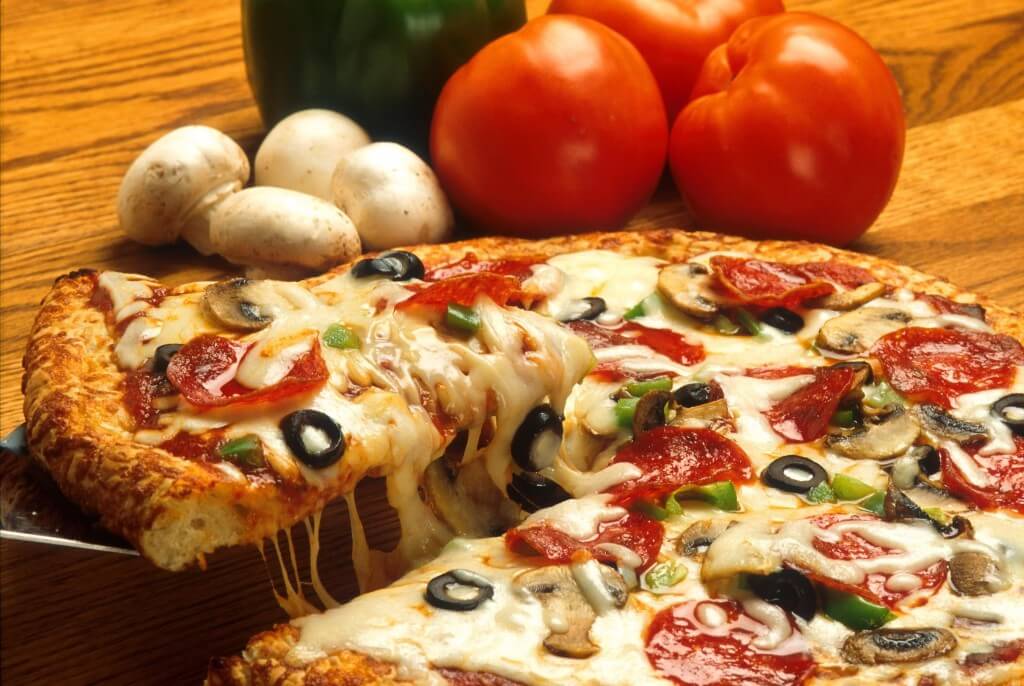 Let's face it: Dining hall pizza is blander than your mother's soap operas and the toppings they have just don't tickle your fancy. Junior Lee-Ellen Myles thought of her own way to improve the pizza at the dining hall. "I don't know if this is gross, but I used to take cheese pizza and put my own toppings on it from the salad bar like bacon bits, onions, spinach, etc." Nope, that's definitely not gross.
8. Make (somehow) even less healthy chili cheese fries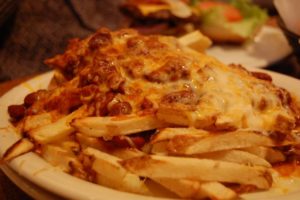 If you're craving something greasy, cheesy and delicious, then ask freshman Danny Thompson. He makes his own gourmet chili cheese fries. "I made chili cheese fries [by putting] toppings from the salad bar on my fries. Some days I made bacon cheddar ranch fries, and other days I made the whole shebang. Chili, cheese, bacon and ranch. I think I'll trademark that the (Jack) Daniel's loaded fries." It may not be healthy, but it's definitely worth the calories.
9. Make your own quinoa salad

Much like Benjamin Franklin sparking light for the first time, I invented my own "Quinoa Salad." First, I add mixed lettuce, cucumbers and tabbouleh from the salad bar as my base. Then, I put chicken, crumbled feta cheese and dressing from the Gyro station on top. Of course, I complete the meal with a side of warm pita bread. It's kind of like your own version of Cava or Sweetgreen. The only downside? You can only make it on Gyro days–which unfortunately is not very often.
10. Recreate the classic combo: "Chicken and Waffles"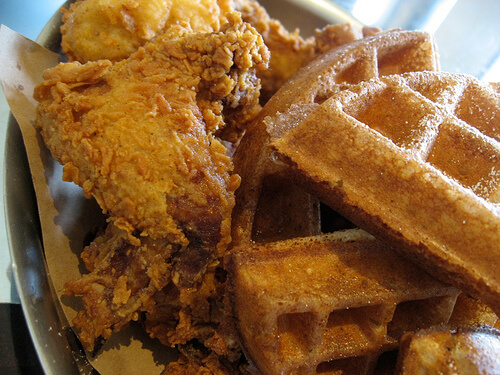 As a southern favorite and all-time comfort food, the classic combination of chicken and waffles will leave you satisfied and happy. Although the dining hall technically does not offer the dish at any of the stations, freshman Marisa Cabrera said, "A lot of people make chicken and waffles with the [waffle] machine and the chicken tenders." This hack requires little effort and you probably won't receive many glares from the cashiers, since they know how to charge you for both items individually.