Are you about to puke if you eat one more meal of Cheerios and pizza at the dining hall? I am. Do you want to learn how to cook for yourself, but think you can't because you live in a dorm? Don't worry. College Magazine has your back. CM interviewed expert dorm room chef, Emily Hu, the college student who founded notyouraveragecollegefood.com, and whose recipes have been featured on NPR, The Huffington Post and Buzzfeed. Here she dishes on her rise to internet cooking stardom and how you can channel your inner master chef right in your own dorm room.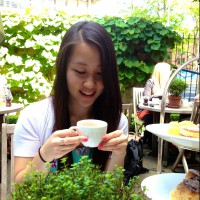 Sure, she has a drool-worthy website now, but Hu wasn't always the expert of college cooking that she is today. Hu, a senior at Johns Hopkins, went through the challenge of eating at a dull dining hall while avoiding the dreaded freshman 15 when she was a freshie."Being limited to the dining hall, since all the freshman went there, was rough. Eating at the same place three times a day was way too repetitive," Hu said.
After her freshman year, she took some cooking classes and was stoked when the dorm she moved into during her sophomore year had a kitchen. Only problem was that the kitchen was one of those half-ass kitchens without an oven that a lot of colleges give students.  All she had was a stove and a microwave. Not exactly the best for cooking up high quality food.
The struggle was real. But it did inspire Hu to get real creative. She launched notyouraveragecollegefood.com after coming up with a few of her own creative and simple recipes. "The website was just for me. It wasn't something that I was really sharing with my friends or people I knew. I didn't really see it taking off the way it did. It was unexpected," Hu said. And take off it did. Her website gets over 500+ views a day. You can find tons of tasty recipes that you can prepare during your hectic schedule. A lot of the recipes not only taste good, but are good for you. For instance, she makes Dijon Pumpkin Spice Brussel Sprouts that are out of this world. She must be a miracle worker to make vegetables taste good.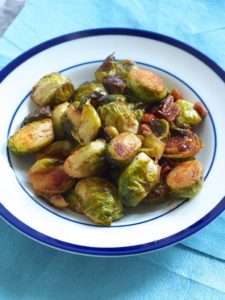 That makes sense considering Hu is majoring in public health. "College students struggle to eat healthy because of time, convenience and I know a lot of college students are always in a rush and trying to get work done," Hu said. Even if you are the most inexperienced chef and are worried about burning your dorm to the ground, these recipes are doable. If this is your first time cooking Hu recommended you try to cook her Greek yogurt pancakes or her meatball recipes. "If you do some research it's not that hard. Just experiment. Not every time I make something does it turn out successful. A lot of my recipes are simple so it doesn't take much experience," Hu said.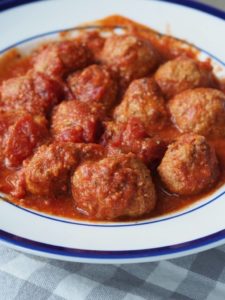 In addition to her website, Hu recently started teaching "Dorm Cooking 101" at her college. She originally proposed it to her school, but when the idea was rejected like a girl rejects a guy at the bar, she asked if she could teach it herself. It was approved and she's been teaching classes ever since.
Hu recommended that all college students learn how to cook because it's a skill that will benefit you well beyond college. Healthier diets lead to better sleeping habits, better health and better performance in classes. "It's such an essential life skill. Everyone should have a little bit of knowledge with cooking," Hu said.
So if you're tired of having dining hall pizza for the third night in a row, make sure to check out notyouraveragecollegefood.com for all your dormitory dining needs.